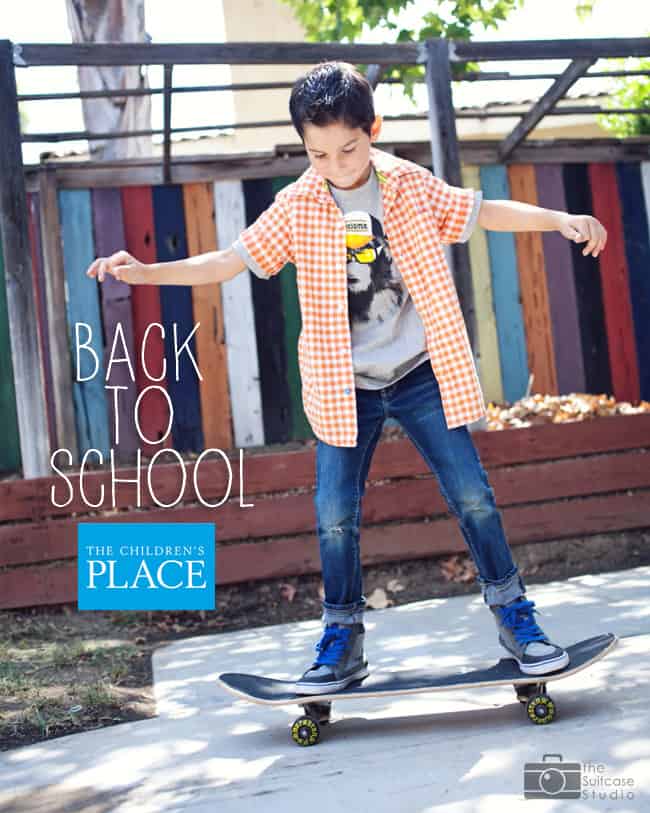 We were invited by The Children's Place to preview their new back-to-school collection. a perfect opportunity because we are deep into Back-to-School shopping over here. with school starting in less than a week, i'm feeling the pressure to get everything done in time. my growing, playful, hole-in-knee causing boys are always in need of new clothes, especially for school. so we were excited to head over to one of our favorite places to go for boy's clothes.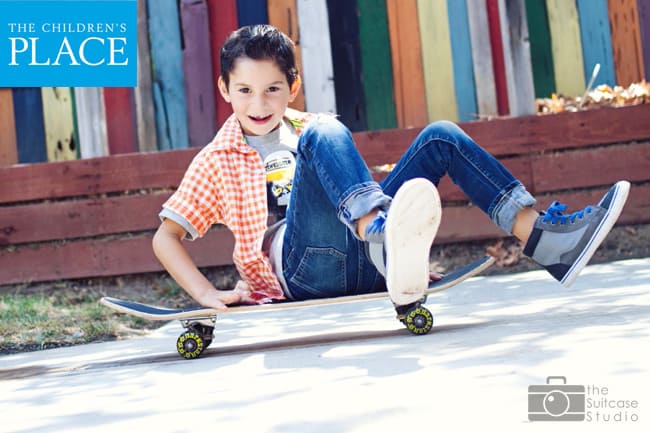 above photos via The Suitcase Studio
i have been really impressed with The Children's Place this past year. they really stepped-up their game with all the stylish clothes and graphic tees...especially in the boys department. the photo above shows one of my favorite outfits i got my Kyle. i was able to get him almost a full wardrobe of great items including shoes for back to school, and my oldest, Jack, a nice pair of slacks, two ties and a button up shirt. with the great deals going on and using a coupon, i was able to get almost $300 worth of clothes for just $100...wow!!!!!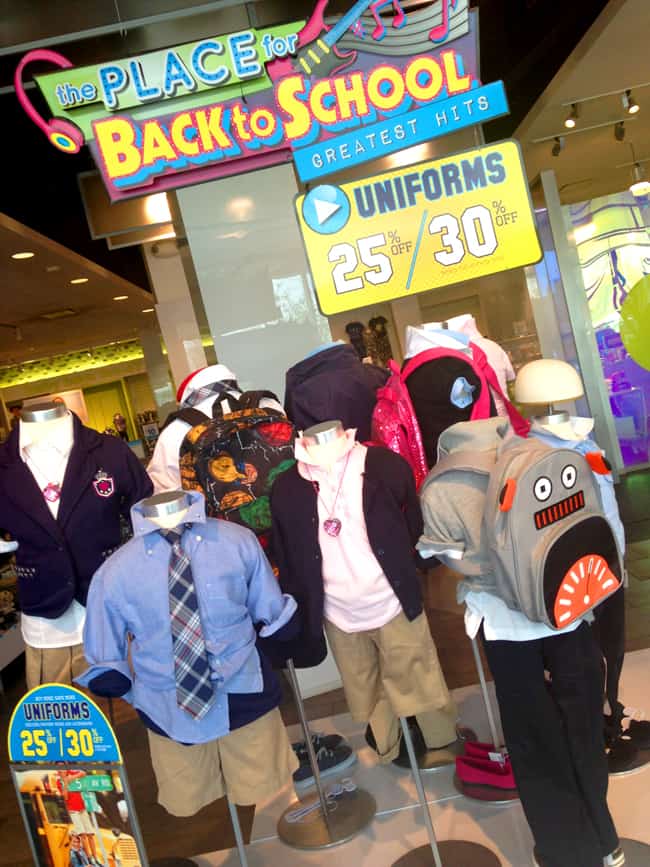 and can you believe $10 denim! they even had those brightly colored skinny jeans my son loves. also, if you are needing school uniforms for kids, The Children's Place has a great selection. fully stocked and lots of styles to choose from...and ON SALE...The Children's Place is a great place to get school uniforms.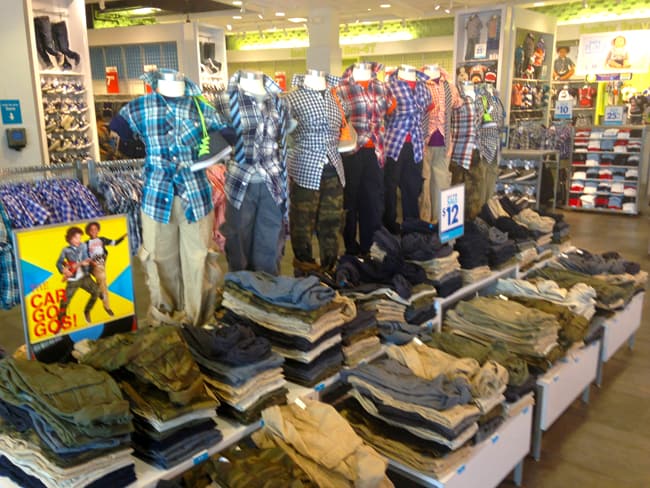 and have you heard of Place Cash? for a limited time up until September 9th, you can earn $20 of Place Cash for every $40 you spend. i love this. the perfect opportunity to come back and get those
we had a fun and successful Back-to-School shopping trip at The Children's Place!
{disclosure: this post was not compensated. a gift card was provided to facilitate this review. all thoughts and opinions are my own.}