This post is sponsored by Energizer.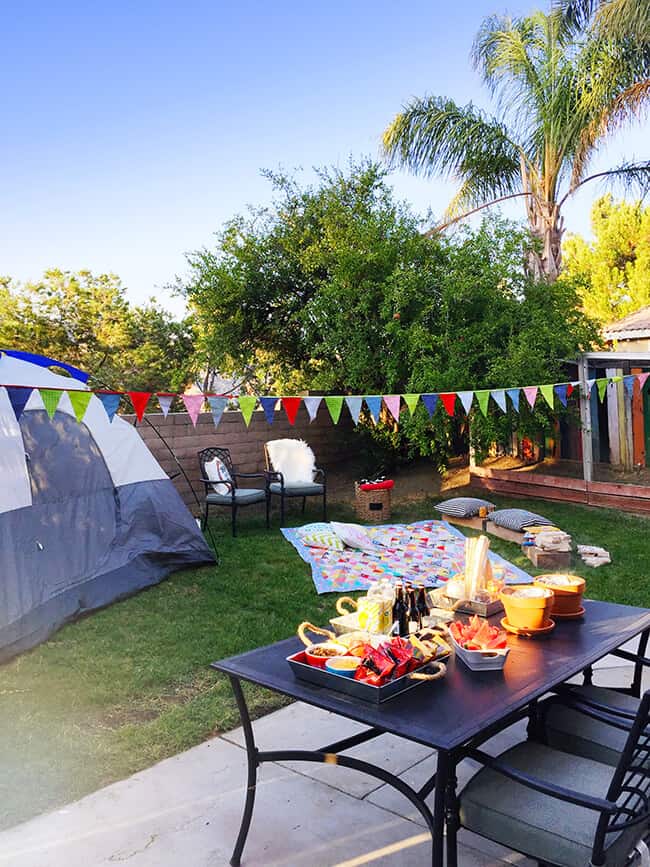 Summer is here...and passing by quickly, so it's time to power up for a little summer fun with some outdoor adventures. and those outdoor adventures don't have to take place far away. they can be in your very own backyard. as i have mentioned many times this summer, it has been much harder having a little baby, so we've had to make due with staying around our neighborhood. we haven't gotten to go camping at all, which is sad since we usually go a ton during summer. so to make it up to the boys by having an awesome backyard camping adventure....all thanks to Energizer.
having a fun backyard campout doesn't have to cost a lot of money or take a lot time to set up. i just grabbed a bunch of things from the house and set up a tent. i wanted to share with you some of the items i used to make the evening extra special for the whole family. we really had the best time.
first off, i set up the backyard with a tent, blankets and pillows from the house, some books, snacks and flag banners i had left over from a party.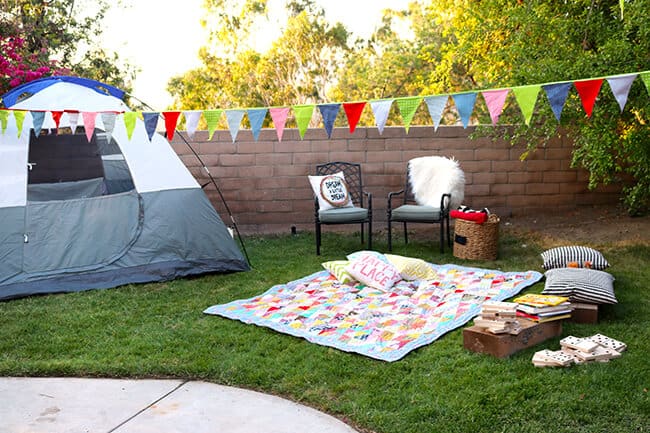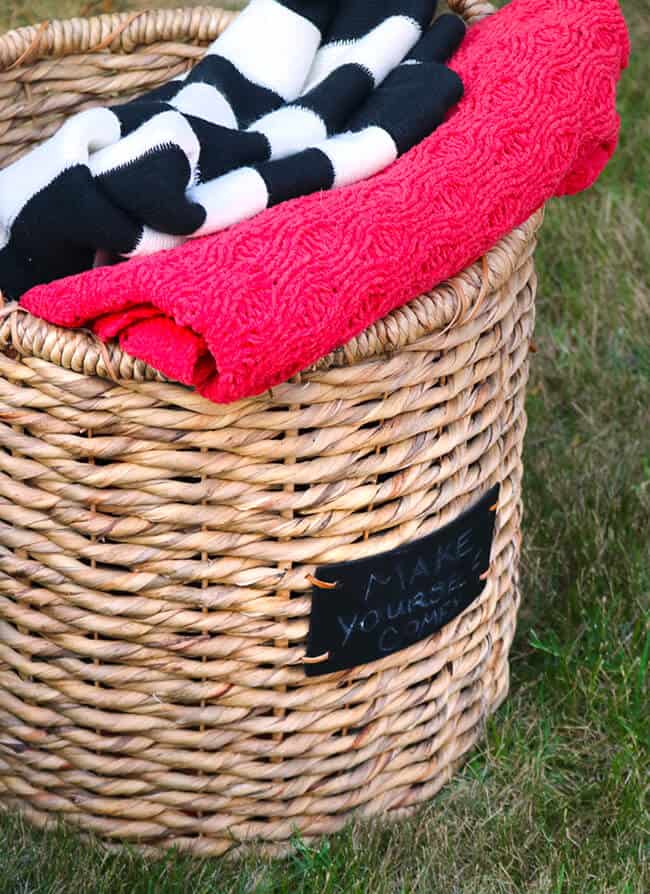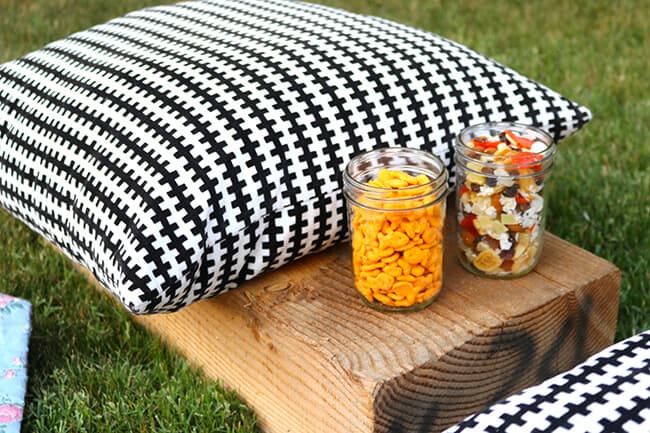 i brought out these giant dominos that are meant to be played outdoors and layed out a quilt with pillows on the lawn. this way the kids could lay out and read books under the stars.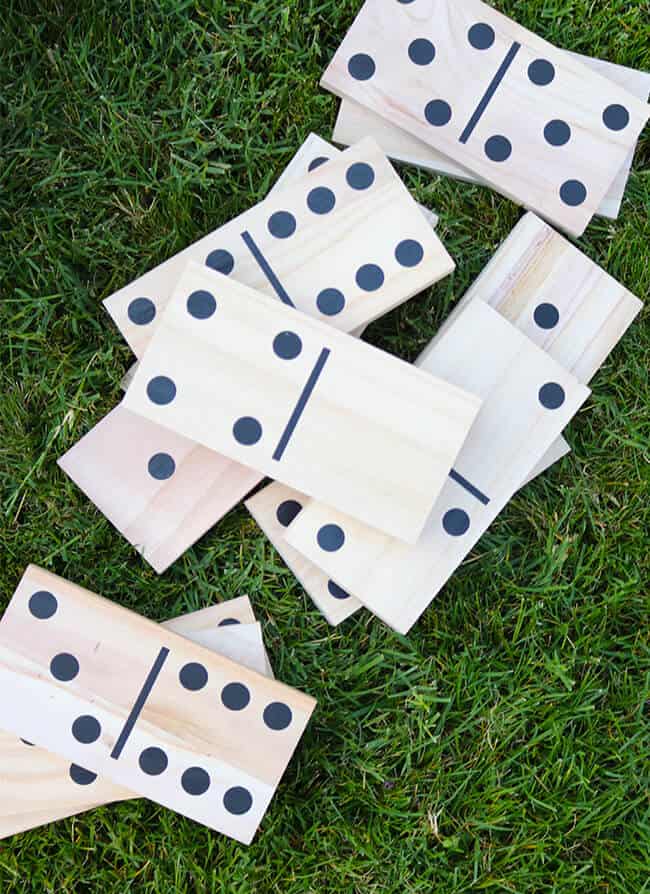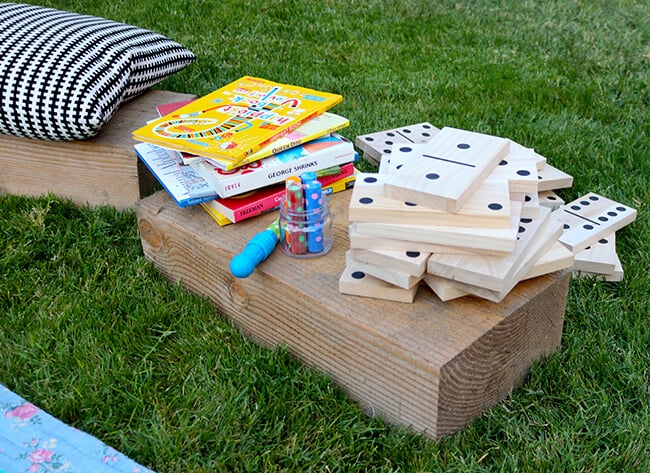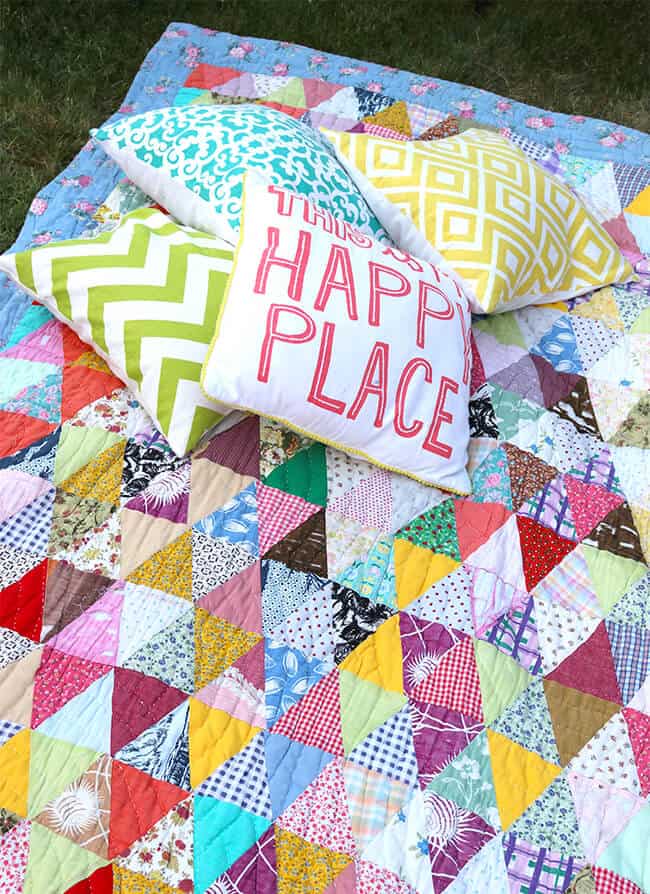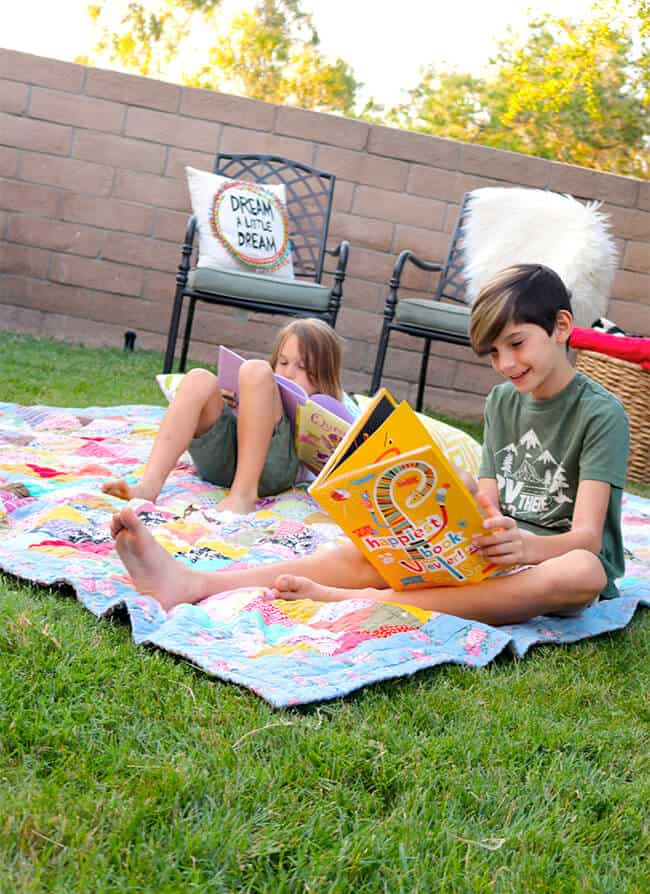 i made sure to have my Energizer Fusion All-in-One Lights ready to brighten up our campout as soon as it started to get dark. the great thing about these Energizer lights is that they are super portable and super bright. just a few of them can light up the backyard. plus they are battery powered, which makes them easy to use anywhere. there is no need for a campfire which would be dangerous with the kids running around the backyard. they would be great for all kinds of outdoor entertaining throughout the summer—from holidays to family barbecues.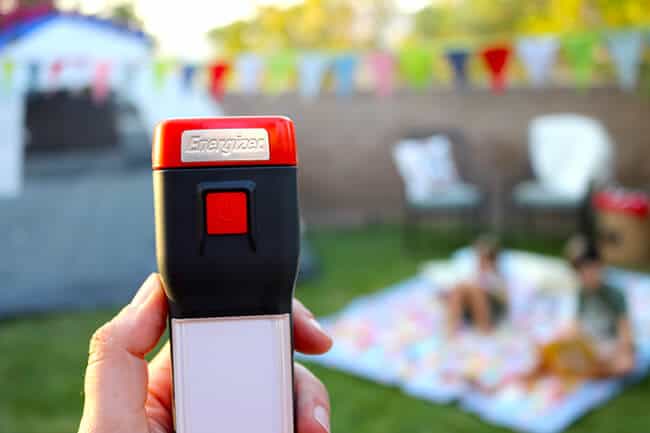 what i really like about the Energizer Fusion All-in-One Lights is that you can use them in a bunch of different ways. you can use them as a regular flashlight, and they have a stand so that you can use the flashlight as a spotlight. they also have a floodlight portion that you can use to light up a tent or area of the backyard, plus they have hooks to hang them up where you need them.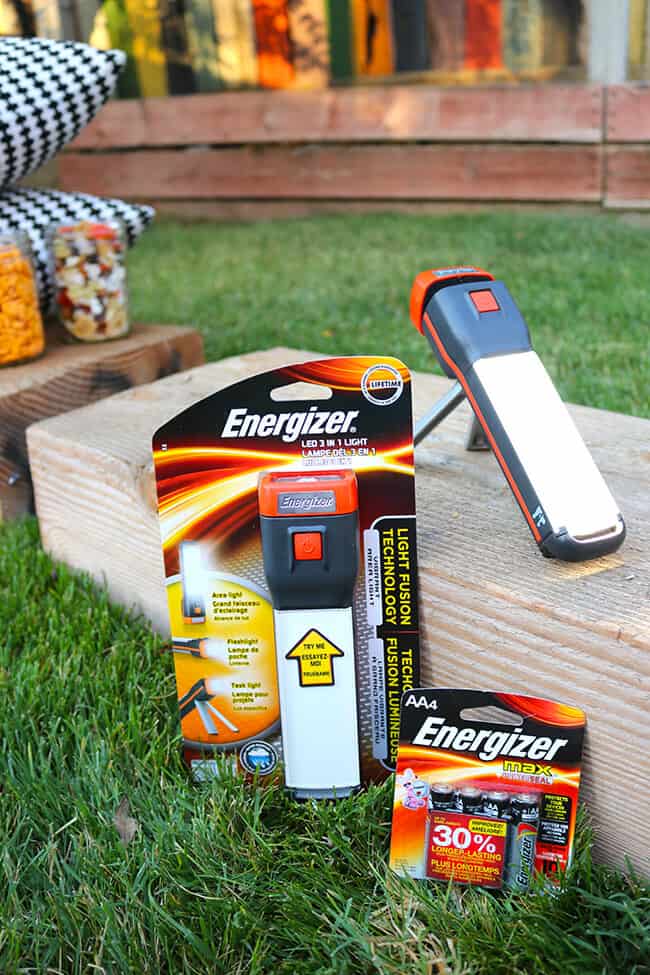 once everything was set up, it was time for dinner! i decided it would be fun to have Walking Tacos. walking tacos are basically tacos in a bag of chips. it put all the taco toppings in cute bowls and set them in a tray with some bags of chips.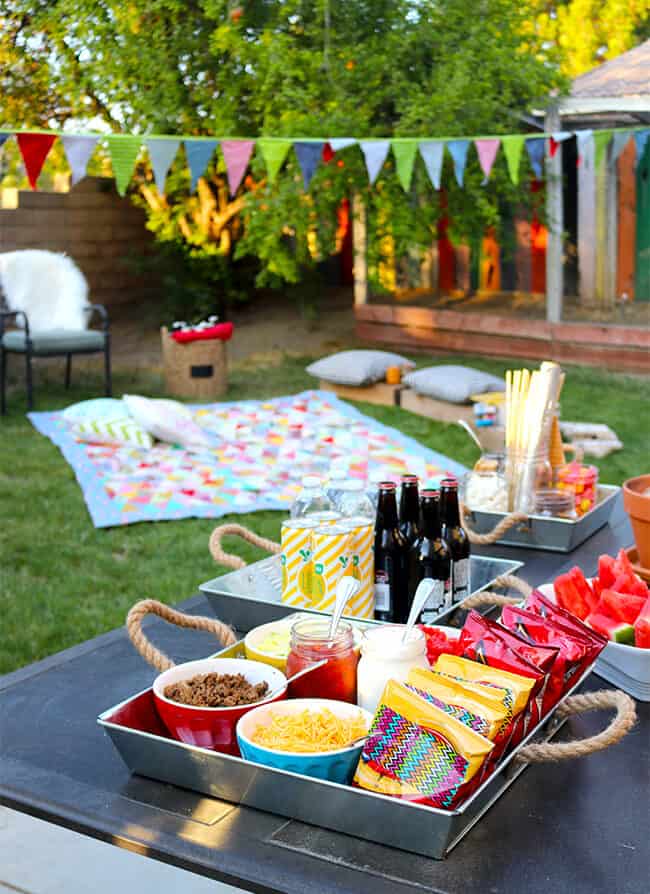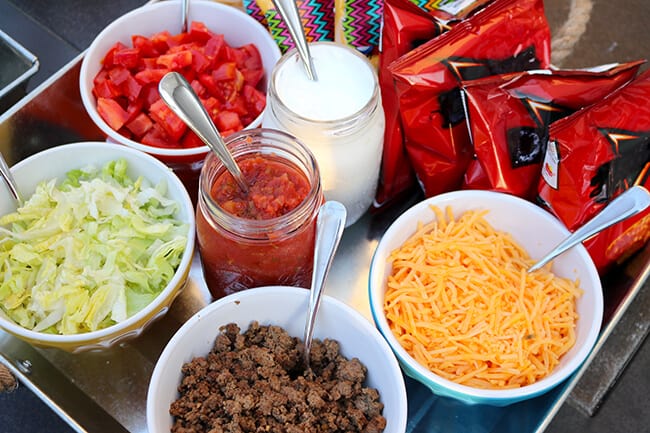 all you do, is open the bags of chips and put your favorite toppings into them. then, hold the top of the bag shut and shake. now you can either pour the walking tacos into you mouth to eat, or use a fork to eat them out of the bag. yum.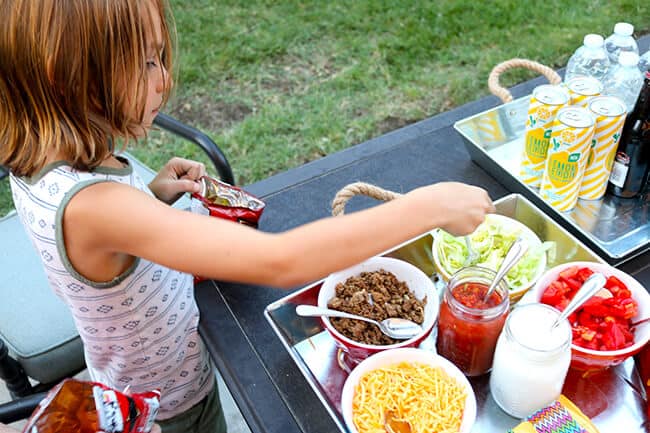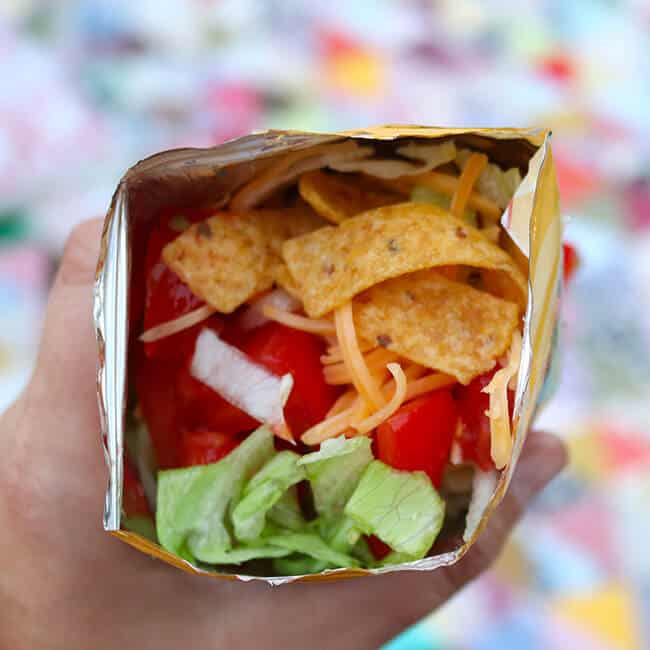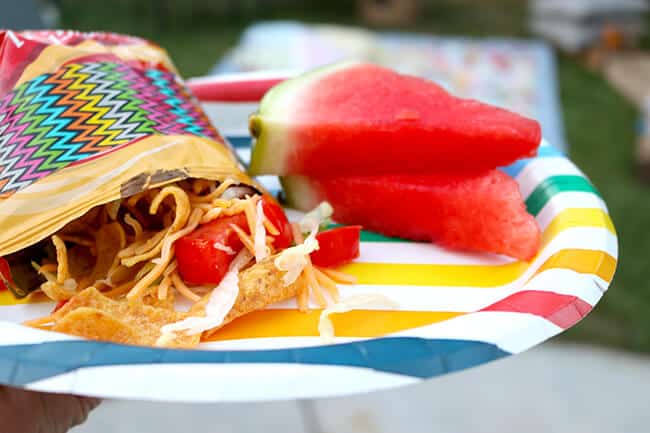 i also bought some special sodas and lemonades for the dinner to make the dinner extra fun.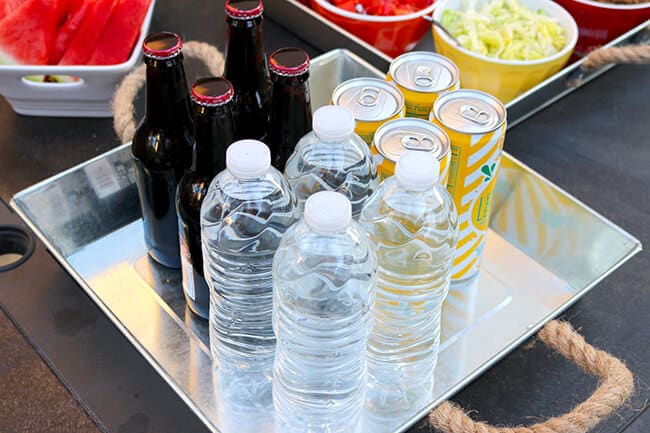 next up was crafts....
we took some 12 x 12" pieces of wood and hammered 1" nails into them making a shape. we chose to make kitty cats, but you can do any shape you would like. you want to place each nail about ¾ to 1" apart. next, you take string or floss and wind it around the nails to make your shape more distinct.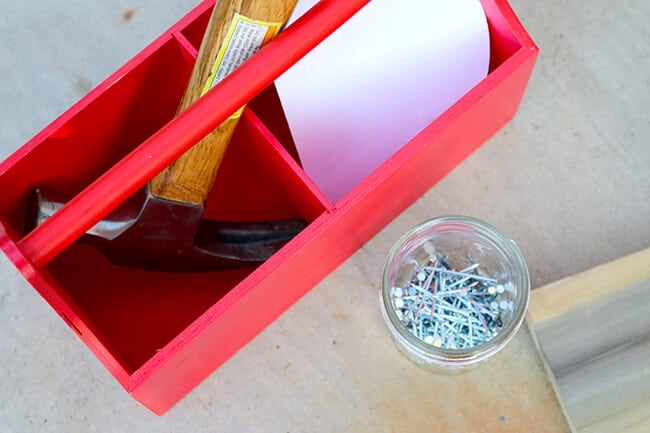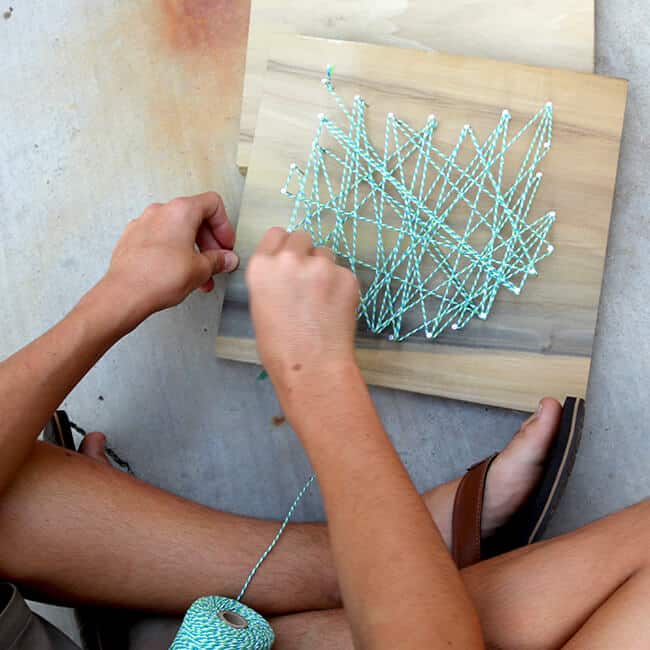 it's a really easy craft, but the kids love hammering the nails and stringing their shapes...i high recommend this activity. here is how ours turned out.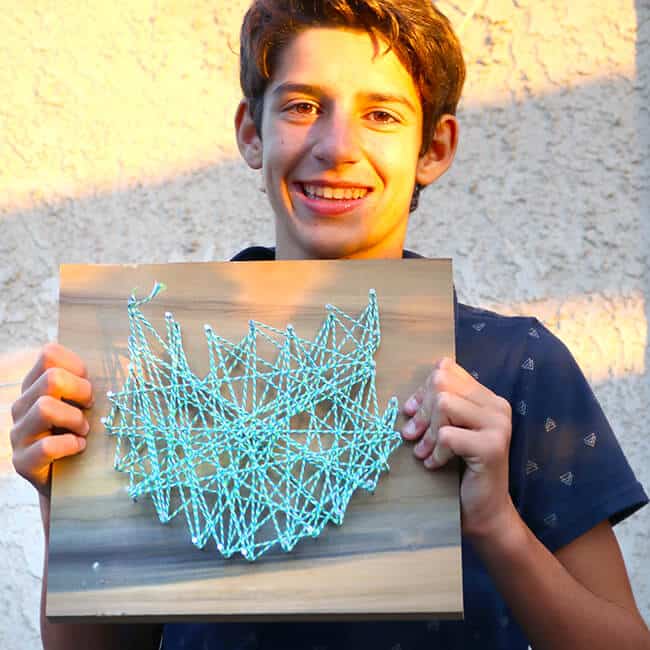 you can't have a backyard campout without s'mores...
so i set up a DIY tabletop s'more station. but instead of roasting them on sticks, we had s'mores in waffle cones. just put marshmallows and chocolate in a waffle cone, wrap with foil and place on the campfire for a few minutes until warmed. in our case, we didn't have a campfire. instead, i took terra cotta pots and lined them with foil. i then placed 5-6 charcoals in them and light them up. they stay hot enough to cook on for about an hour.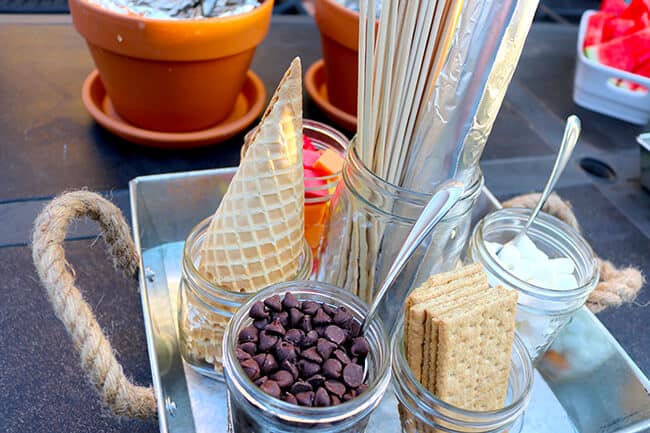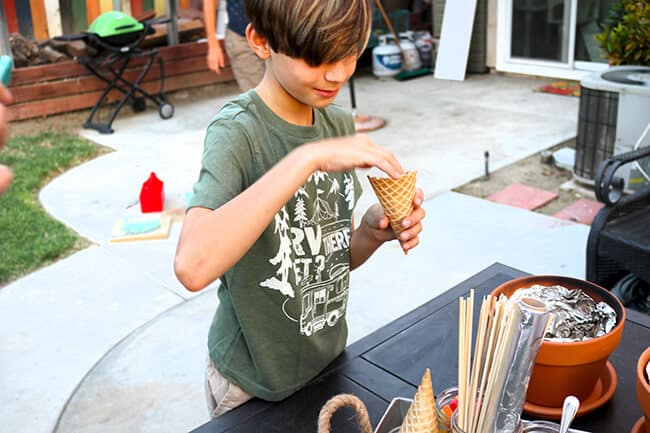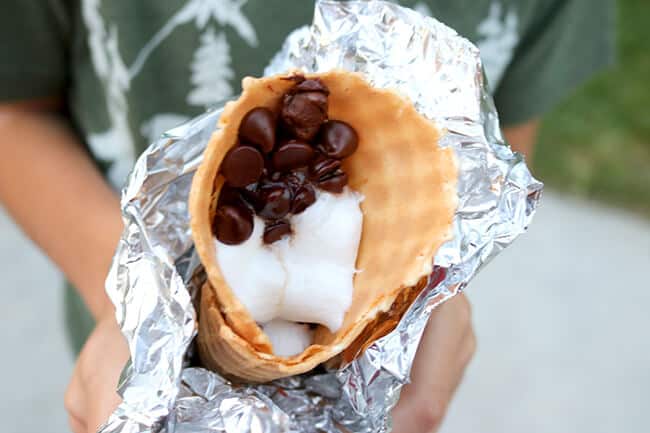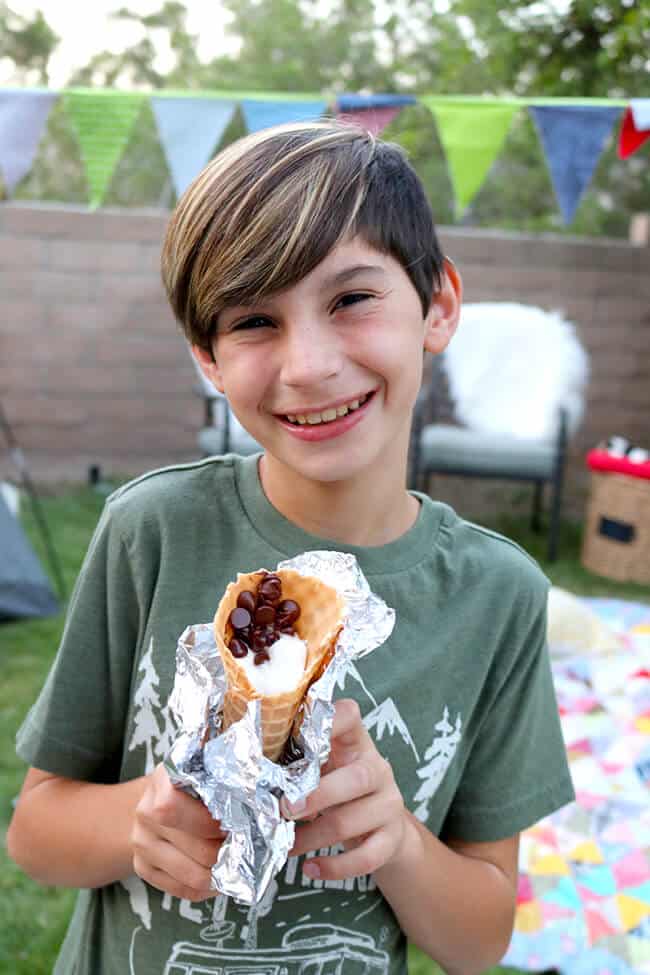 did i mention that we also roasted fruit chews?!!!!!! we did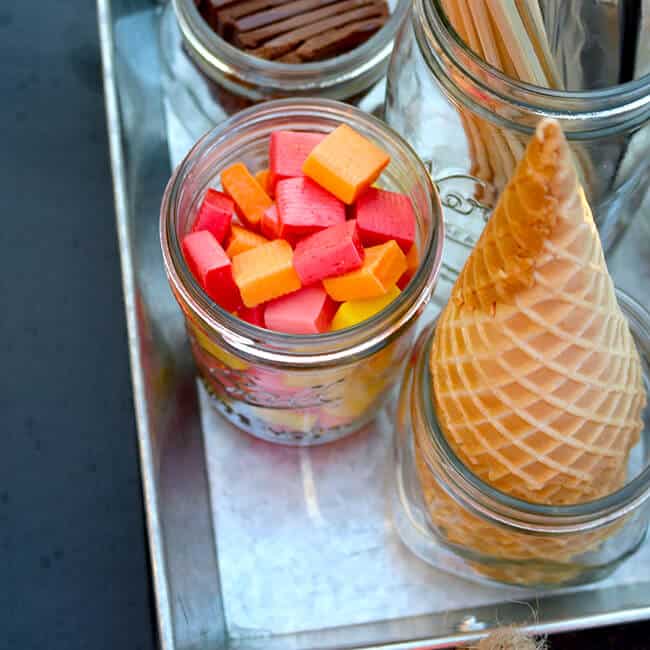 we took fruit chews, stuck them onto wooden sticks and roasted them over the coals. then we put them onto graham crackers to eat. soooooo YUMMY. YOU HAVE TO TRY THIS!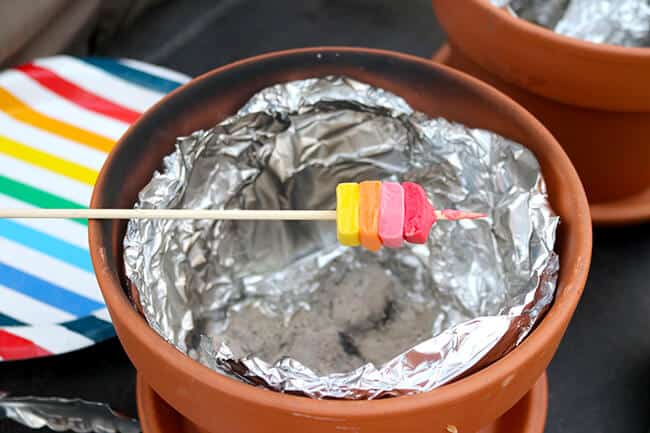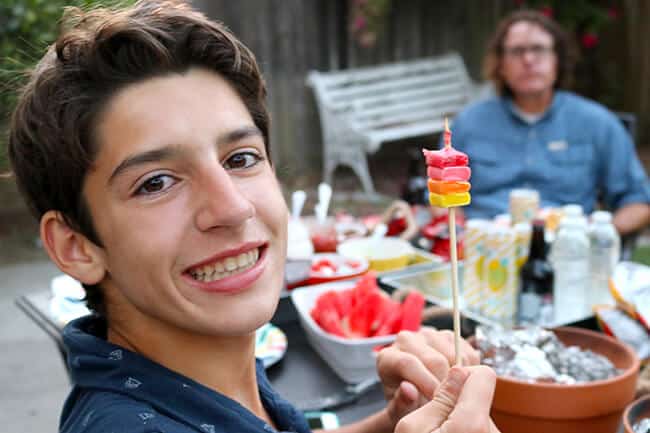 as it got dark, we played on the blanket just outside the tent and looked up at the stars. we had a fun app on our phone that helps fin the constellations in the sky. they we used the flashlights to read some books.
finally, it was time to head to bed in the tent. we took our lights into the tent so that we could settle down and tell some ghost stories. then it was lights out. i can't imagine a better backyard campout...it was so fun and relaxing hanging out together.
who better to help power the busy and the fun night than Energizer®? and it definitely was a fun night....even if mom and dad didn't get much sleep. the key to having a successful backyard campout is to just have fun, lots of snacks and food, a few games and of course a comfy place to sleep. hopefully you can have a fun backyard campout too...with these easy tips, having a family campout is just a backyard away! have fun.
SaveSave
SaveSave
SaveSave
SaveSave
SaveSave
SaveSave
SaveSave
SaveSave
SaveSave
SaveSave
SaveSave
SaveSave
SaveSave
SaveSave
SaveSave
SaveSave
SaveSave
SaveSave
SaveSave
SaveSave
SaveSave
SaveSave