This is a sponsored post.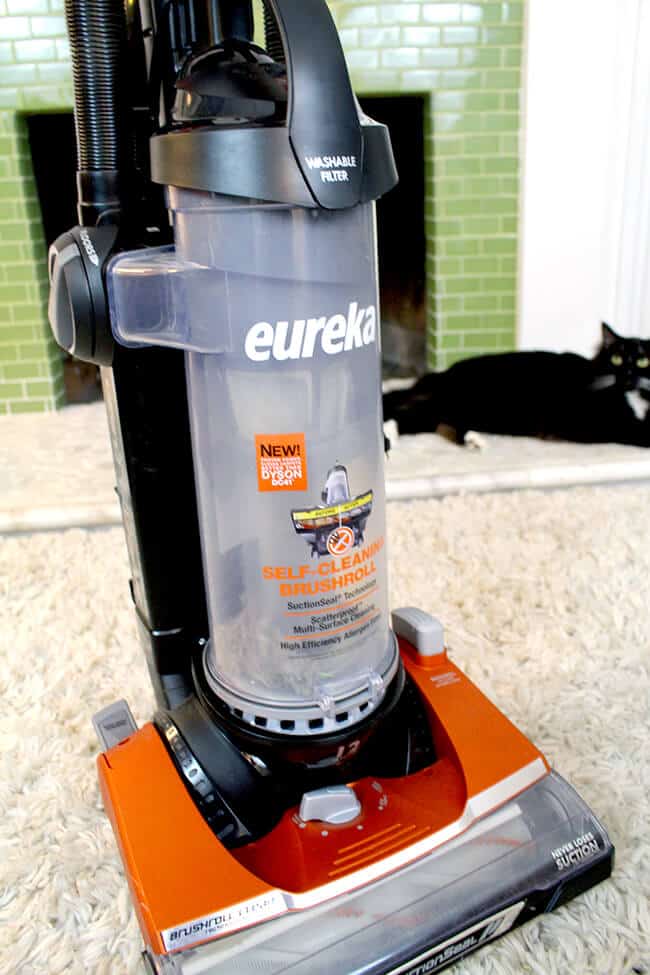 check out my new Eureka Brushroll Clean™ with SuctionSeal®! what a difference it is to have a vacuum that lives up to my expectations. a few years ago i splurged and bought myself an expensive lightweight vacuum that was supposed to be as wonderful as it's slightly heavier competitors (at least that is what the guy in the store told me). i loved my new vacuum...for about a day. after that, i became quite disappointed with it. although i loved that it was only 7 pounds, it didn't seem to vacuum my thick carpet very well. it NEVER left any vacuum lines. i mean....isn't that the whole point of vacuuming? to create those nice straight vacuum lines?!  they're what makes the house feel freshly cleaned...what's the point of vacuuming if you don't those lines? (i know, i know. the sole purpose of a vacuum is to suck up dirt) but my new vacuum really sucked...and i am not talking about dirt.
oh happy day! the dirt has lifted and my home now has neat and tidy carpet lines. i'm now the proud owner of a Eureka Brushroll Clean™ with SuctionSeal®!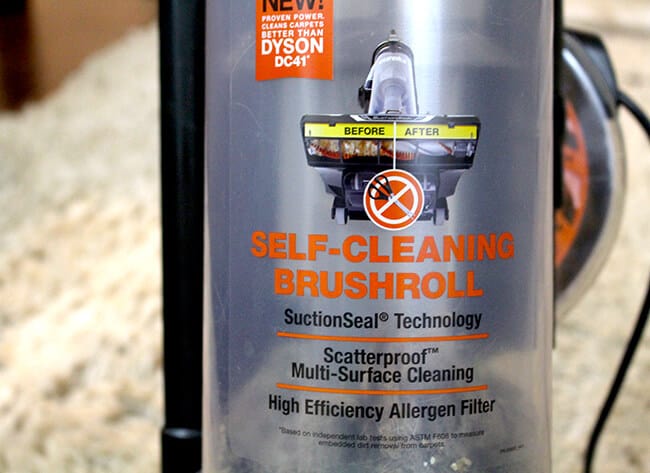 any vacuum that has "Brushroll Clean" and "Suction Seal" it its name has to be great, and this vacuum definitely lives up to it's name. since i got the vacuum 3 weeks ago, i have already fallen in love with it...and i'm not exaggerating. it has helped me tackle hair, dirt and debris in my home that i didn't even know had accumulated.
not that you want to see my filth, but look at all that hair and dirt it collected from one room in my house. this just after i had vacuumed with my old vacuum cleaner.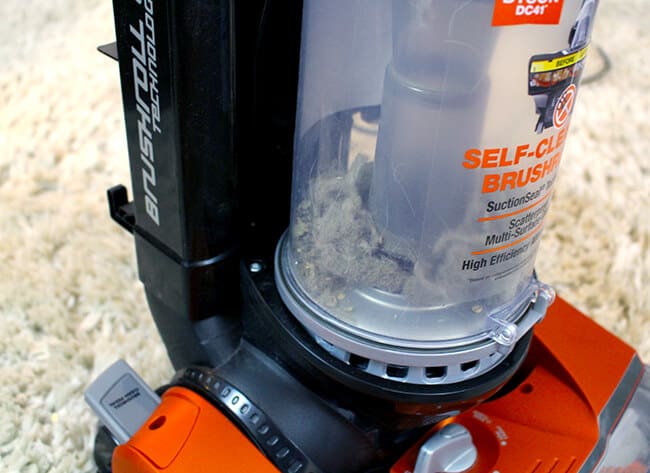 with it's Suction Seal® Technology, this vacuum never looses suction. it cleans not only carpets but bare floors too with scatterproof® multi-surface cleaning. it also has a high efficiency allergen filter that reduces dust and allergens.
the main feature that has sets the Eureka Brushroll Clean™ with SuctionSeal® apart from other vacuums is its self-cleaning brush roll technology that saves time and makes cleaning easier. have you ever faced the horror of a tangled brush roll??? I HAVE!
look at my other vacuum's brush roll. the HORROR!  you have no other choice but to get out the scissors and start cutting away. it's a dirty job that no one wants.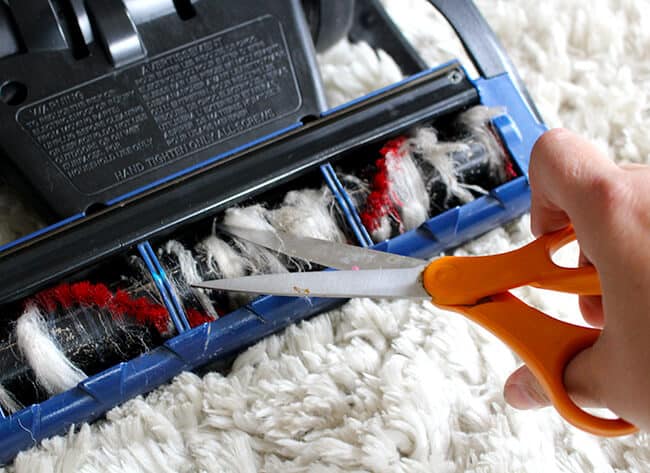 thanks to my new Eureka Brushroll Clean™ with SuctionSeal® i can now put away the scissors. it has a self-cleaning brush roll that removes tangles from the brush roll with the touch of a button. it just cuts the tangles away and sucks them up. really.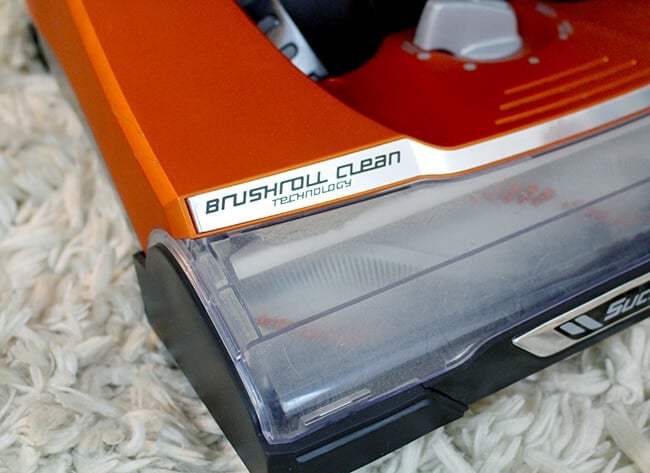 there are a number of reasons why i need this feature and there is no way around it...unless i want to shave my head, get rid of my children and kitty cats.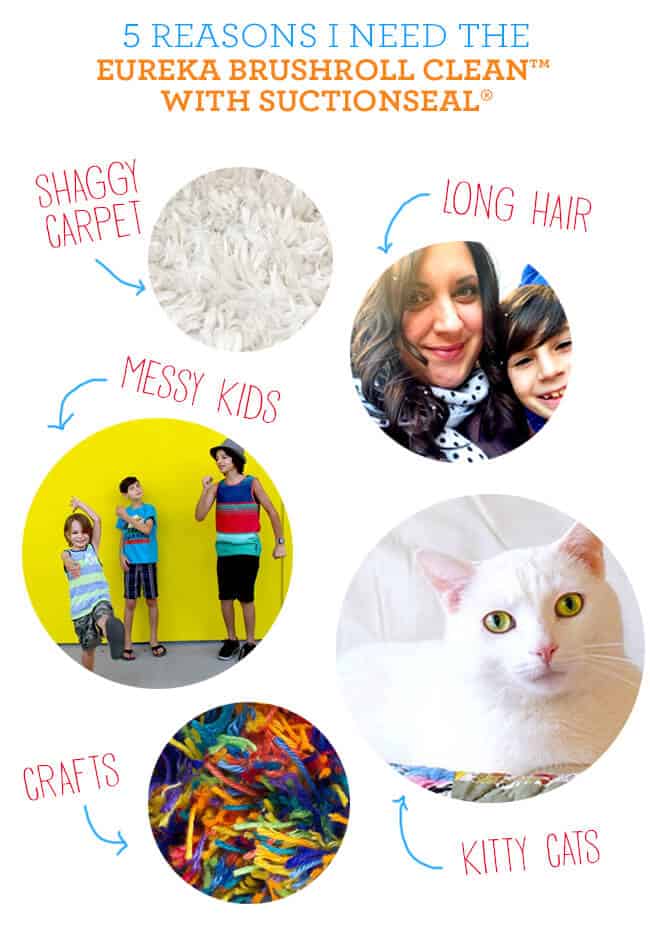 now i have a nice clean brush roll after every vacuum.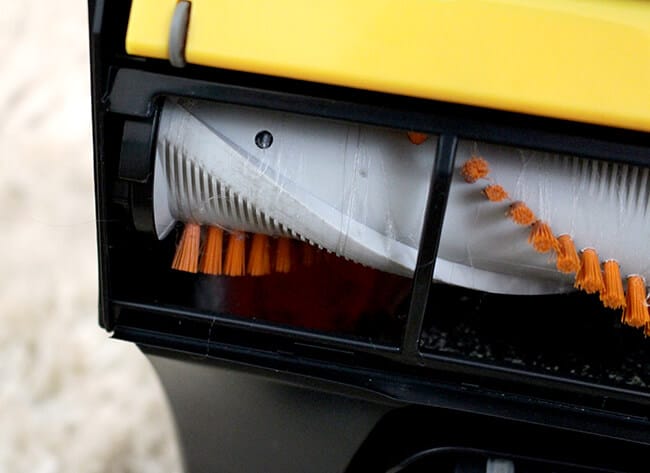 the Eureka Brushroll Clean™ with SuctionSeal® is a bagless vacuum and comes with cleaning attachments that can be used on furniture and curtains, cracks and crevasses. this is my first experience with using a bagless vacuum, how can i ever go back to bags. this is the easiest way to empty a vacuum, and you can see just when it needs to be emptied.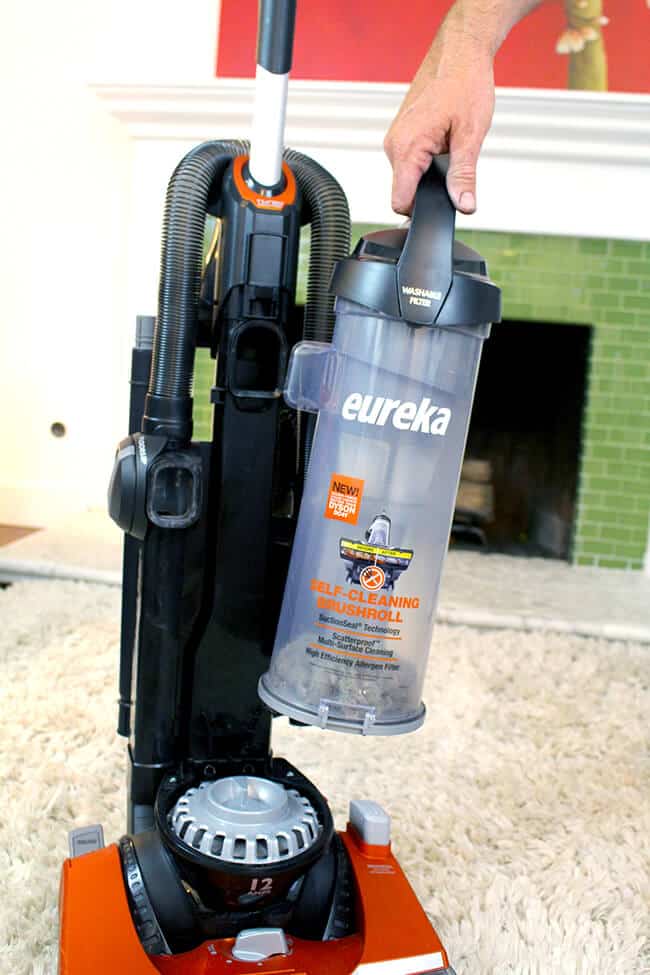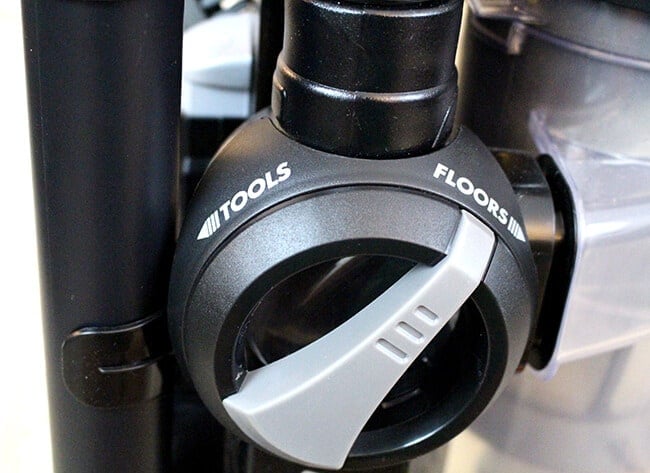 my final favorite feature of this vacuum is the extra long 27 foot cord the rewinds with the push of a button for quick and easy storage. i hate winding up the vacuum cord with a passion. automatic cord rewind...yes please!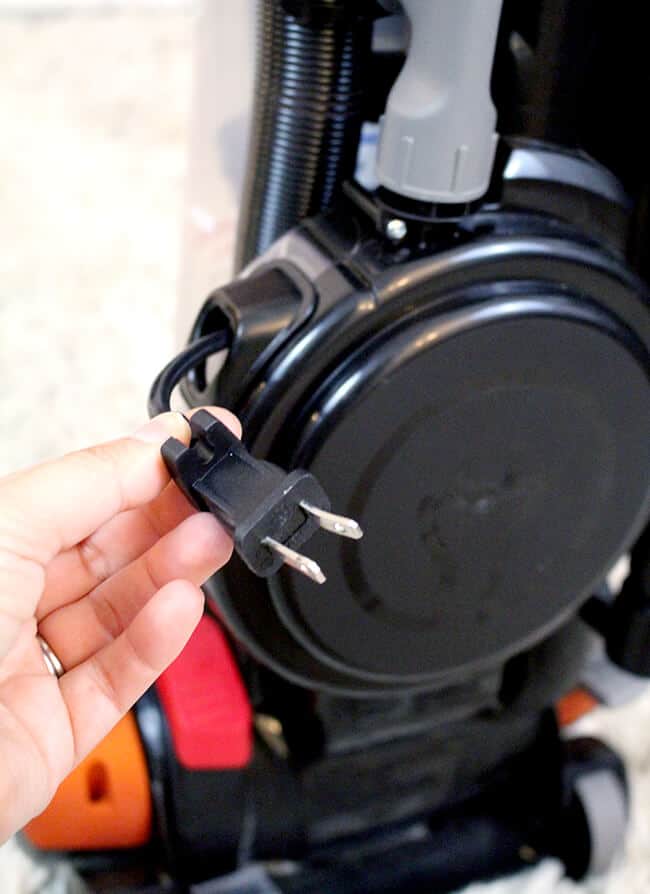 i would have never thought i could get such a great vacuum for such a great price. at just around $200, thats a whole lot less than most of it's competitors, and i would compare it to the top brands. i am so happy with my new vacuum that i actually get excited to vacuum the floors. how crazy is that. excuse me while i get back to vacuuming.
if you are interested in purchasing a Eureka Brushroll Clean™ with SuctionSeal® for your home, you can find them at Walmart stores nationwide.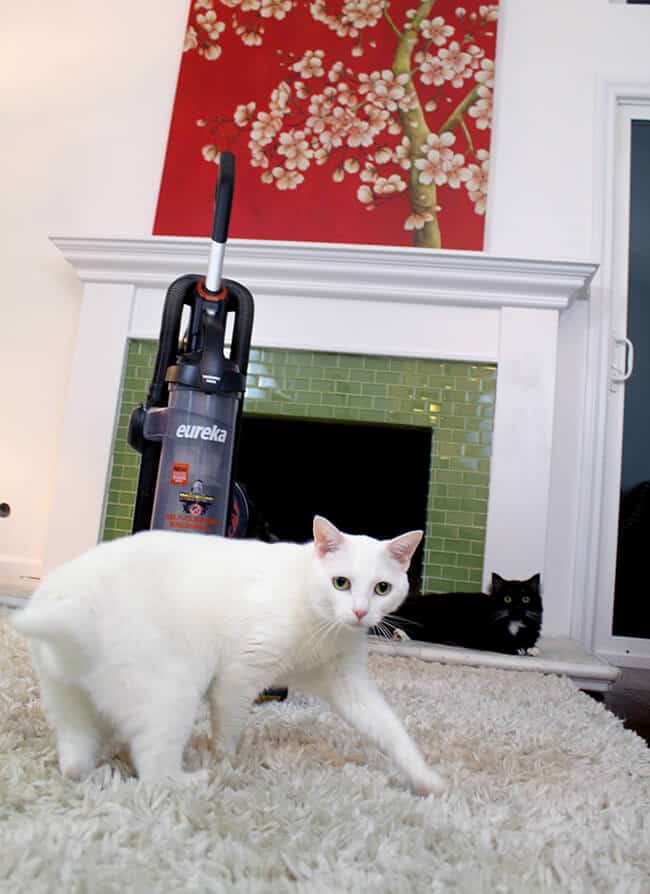 #CleaningUntangled |  #EurekaPowerities