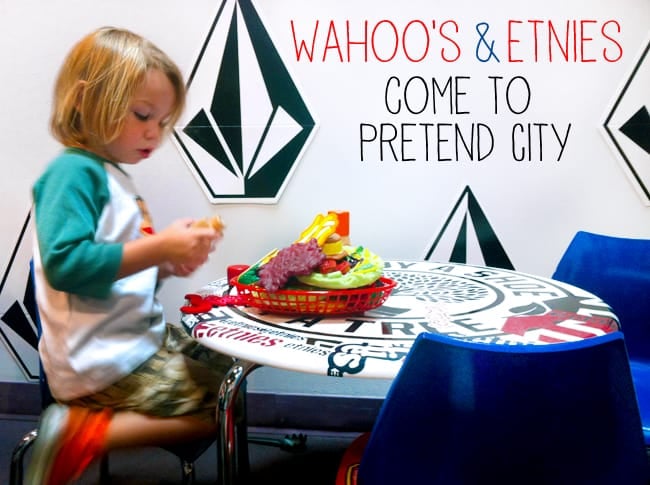 there are two exciting families in town at Pretend City! Wahoo's Fish Tacos and Etnies have joined Pretend City Town. kids can create there own yummy "pretend" food in the Wahoo's Fish Taco Cafe and the Etnies Family has moved into the Pretend City House.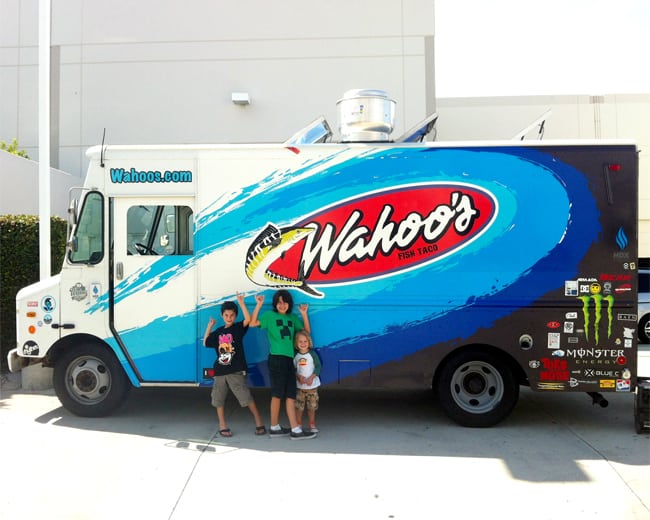 last week we were invited to attend the opening of these new exhibits, and i would have to say, this has been one of my boys favorite visits to Pretend City. i mean, how exciting to have a skateboard company and their favorite "surfing" food place take over Pretend City. they got to build real life skateboards and skate ramps in the Pretend City house garage, dine in Wahoo's Cafe that was decorated in surf and skate stickers, hear a live tween band, skate with Etnies, and pretend they were hanging ten! it was AWESOME!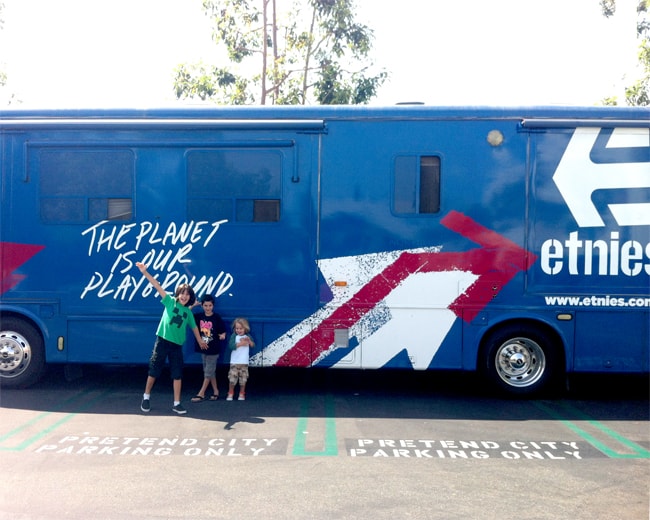 i got to have a quick chat with the owners of Wahoo's and Etnies, and i was really impressed with their authenticity and energy. wanting people to love life and enjoy the kid in all of us. we should all take this advice.
check out this quick video clip of our visit to Pretend City...