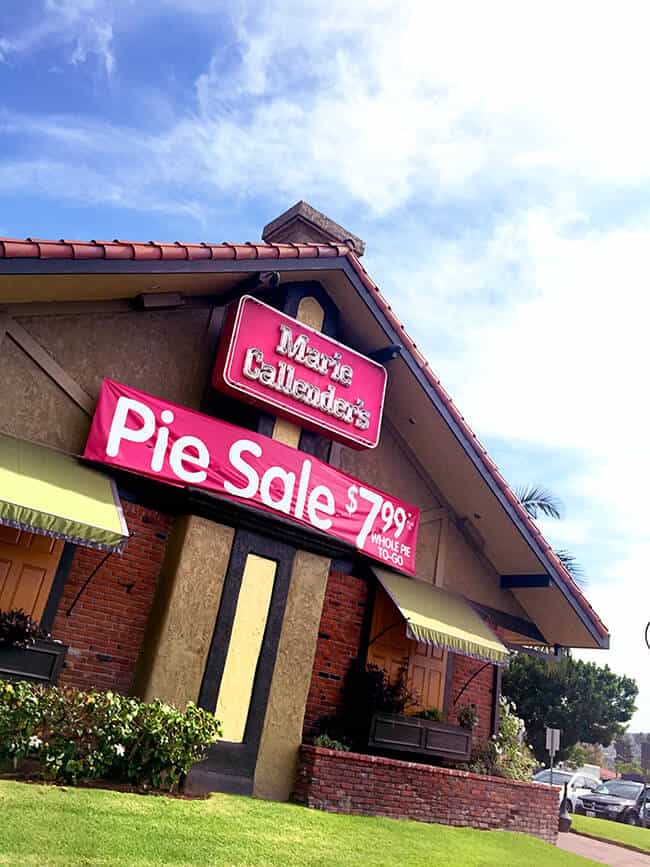 there are two months during the year that i always look forward to, February and November. do you know why? because that's when Marie Callendar's has their Pie Sale! in college, my water polo friends, Amy and Stacy and i, would head over to Marie Callendar's after practice and get Whole Pies To-Go and eat them while watching the television sitcom, ER. ever since then, i always have to get at least one pie at Marie Callendar's during their Pie Sale. luckily, my hubby's birthday falls in October, so i always have an excuse to go to the Pie Sale. but i have to admit, we go more than once.
so last week, we headed over to Marie Callendar's to get a coconut cream pie for my hubby (his favorite) to celebrate his birthday, and also to eat dinner. you don't have to ask me twice not to have cook!
we started off our meal with warm corn bread topped with honey butter and a yummy appetizer.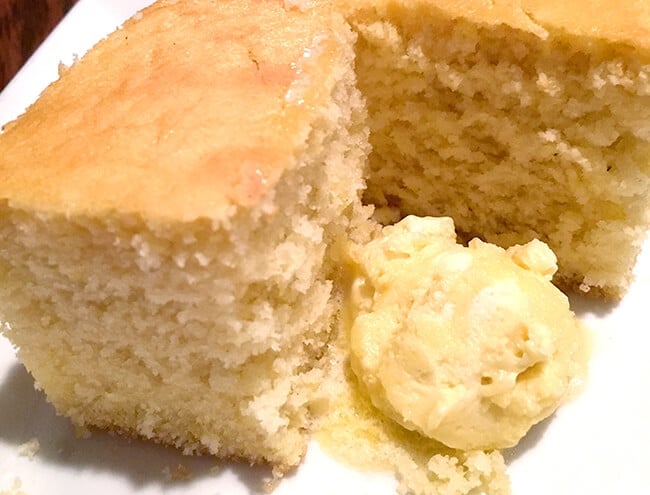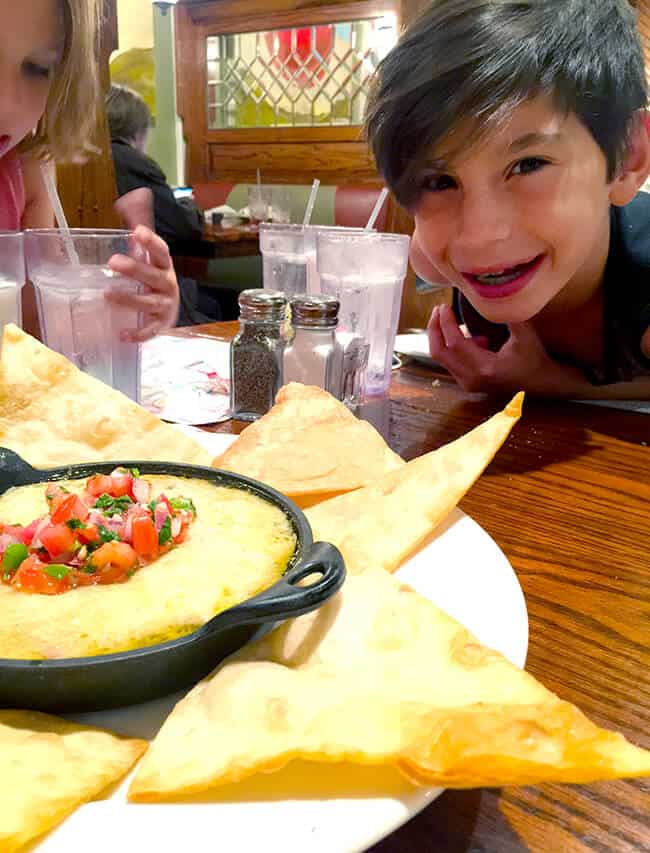 then it was time to order our meals. the hubby, my oldest and i ordered off the "Crave and Save" menu that has some great smaller bite choices that come with a side salad or soup. a great deal at only $6-9 per plate. they were the perfect size for us, and there was a good choice for each of our own flavors.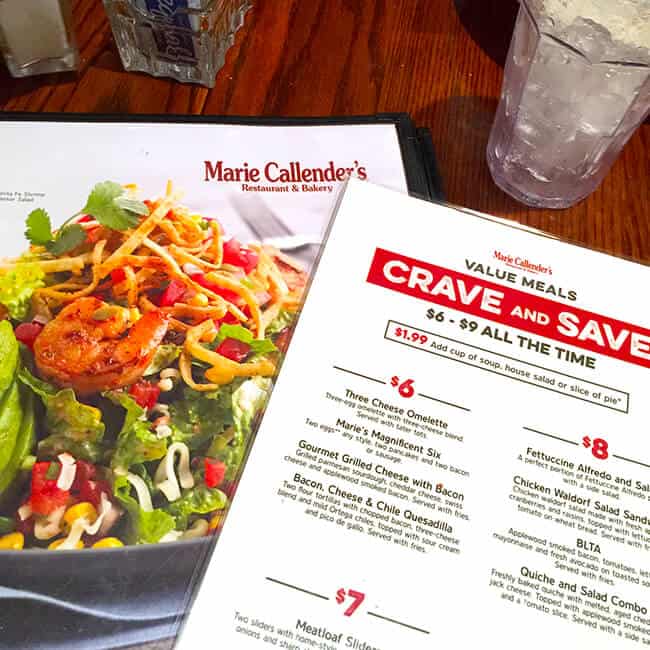 my husband ordered Marie Callendar's famous shepherds pie, and my son got his favorite, ravioli!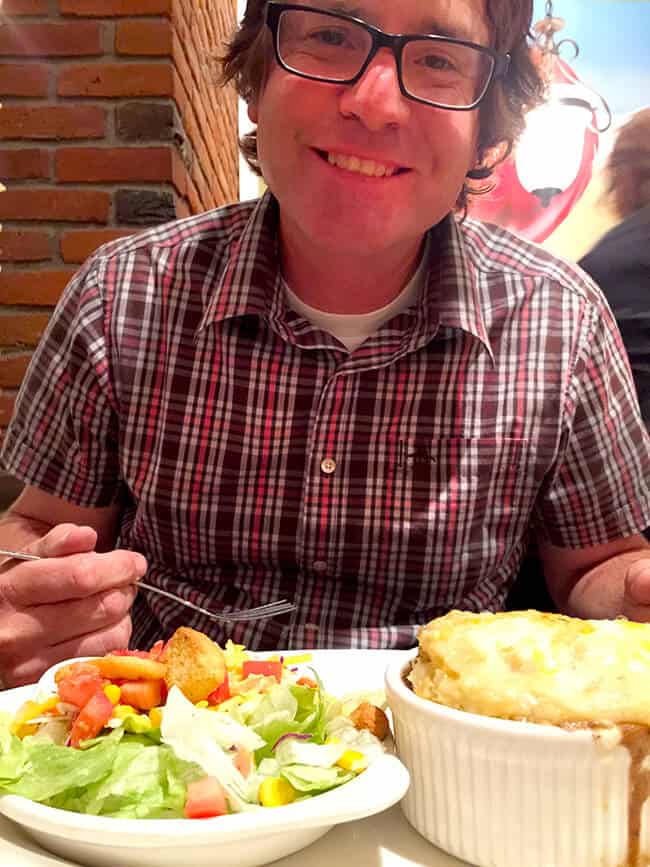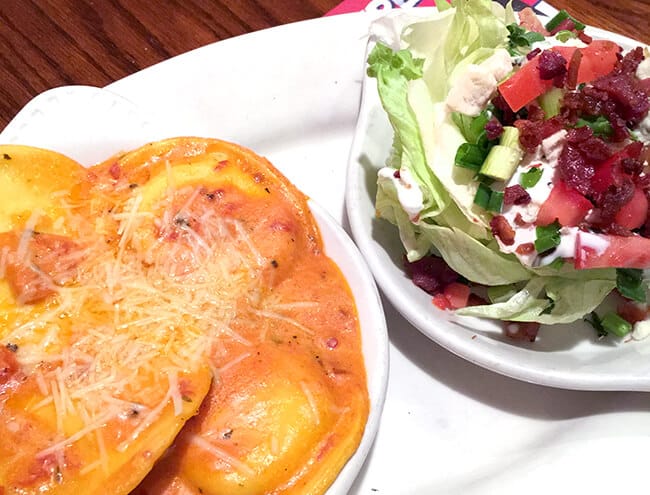 the younger two were happy ordering off the kids menu, and i was a little jealous that Vann got to get breakfast for dinner.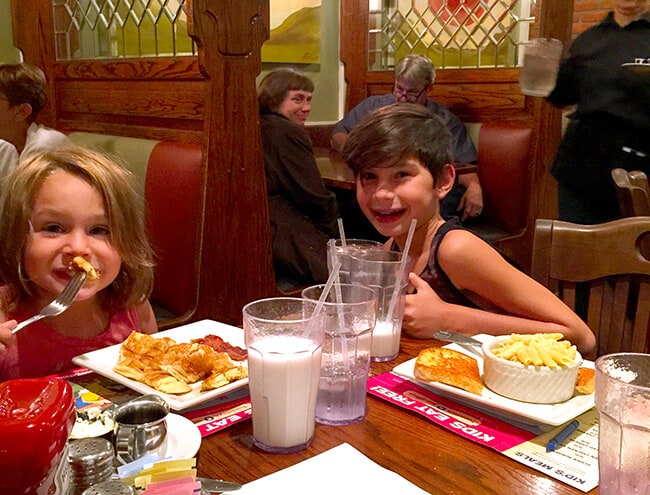 then it was time for what we were all waiting for...PIE!!!!! we all ordered a slice with our meal to celebrate hubby's birthday. it was awesome that the kids meals included a slice of pie. i got mine al a mode, cherry for the win....MY FAVORITE. so many slices of pie. key lime, cherry, banana cream, apple and lemon meringue were our family's choices.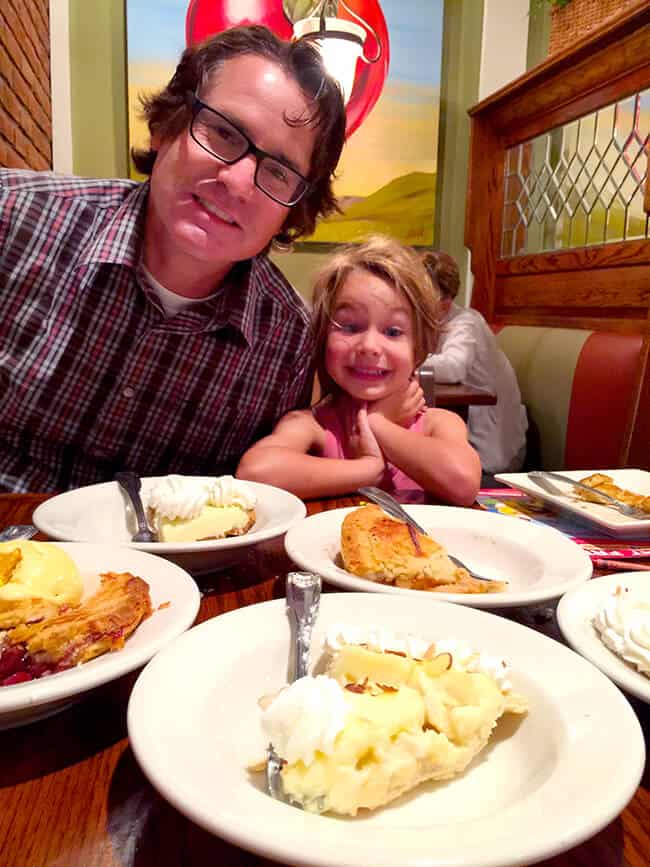 Marie Callendar's has soooooooo many pie flavors to choose from.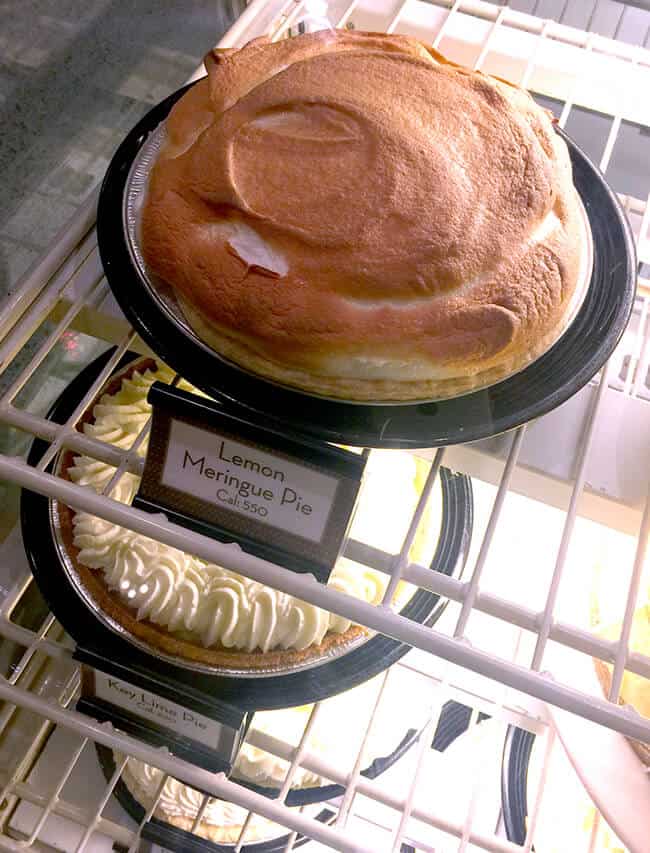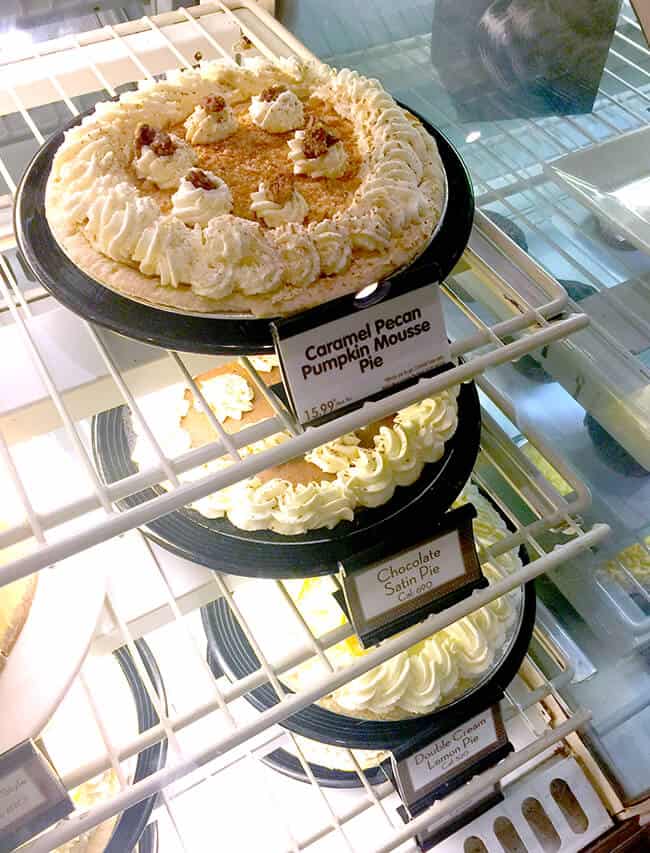 after dinner, we couldn't leave without taking a Pie To-Go. with Marie Callendar's Pie Sale, you can get one for only $7.99.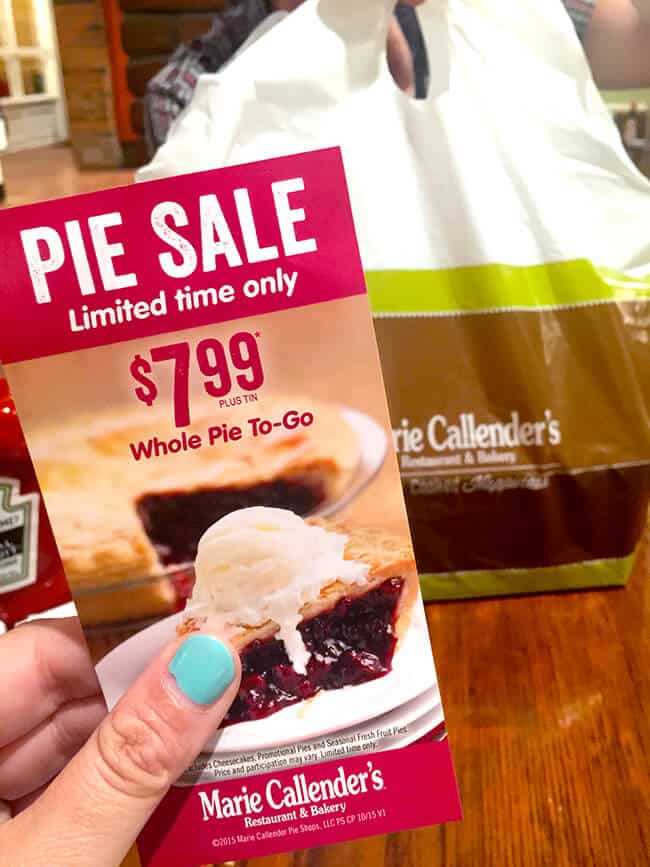 i think someone is excited.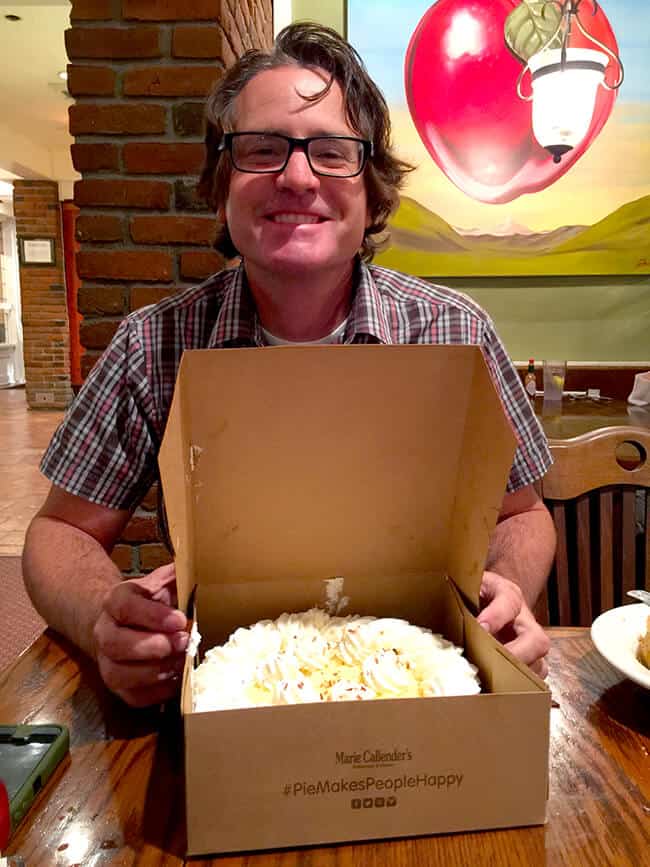 Marie Callendar's pies are legendary! they make great dessert for any occasion. and with the holidays coming up, make an easy desert that everyone will love. how about taking one to your Halloween Party?!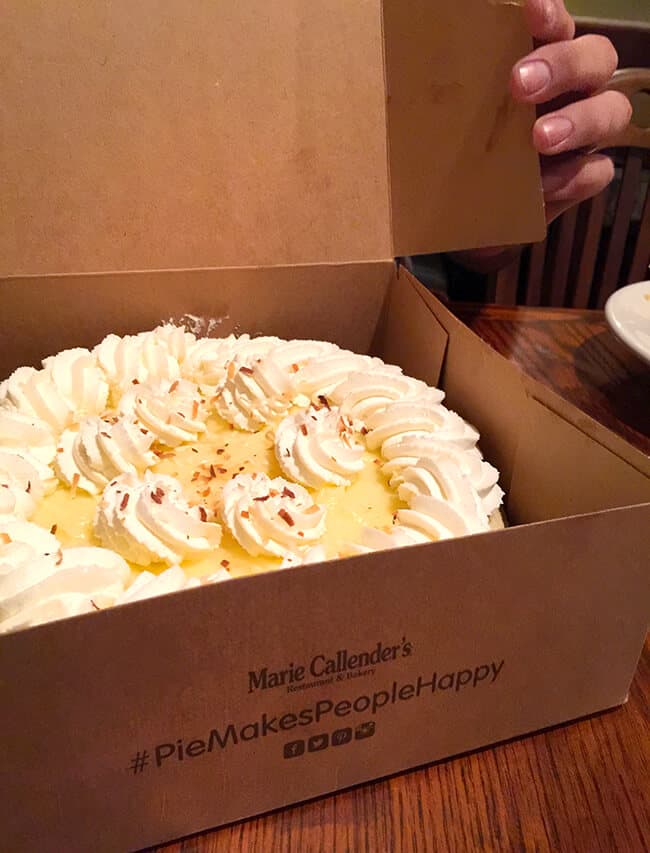 Chad left a happy guy. a Whole Pie To Go is an awesome thing, especially if it is a coconut cream one. however, i am sure that everyone will debate what is actually the best Marie Callendar's Pie. the great thing is, you can still get any Whole Pie To Go for only $7.99 this month...so hurry soon.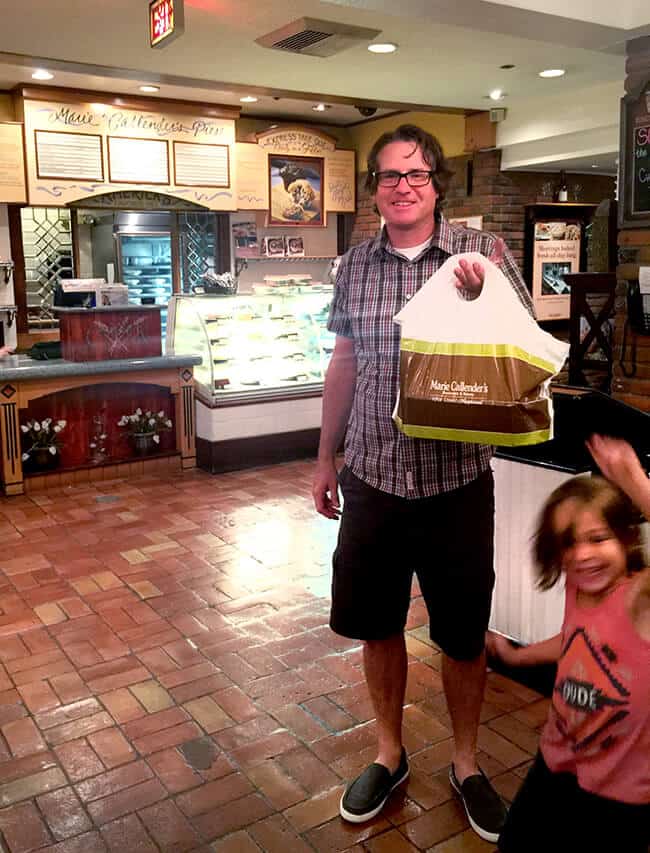 i'm busy eating mine in bed. hopefully i will be able to save a little for the hubby when he gets home. if i can resist that is.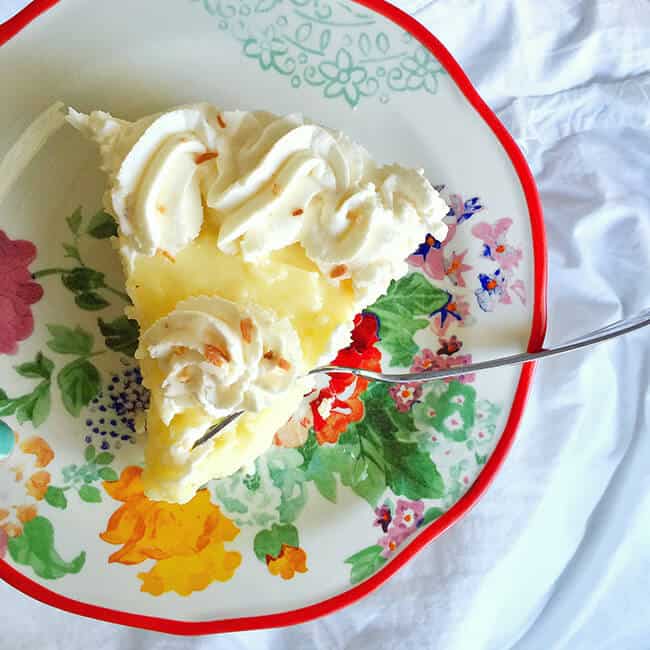 { Disclosure: This is not a sponsored post. My family and I were posted to experience Pie Sale for this post. }