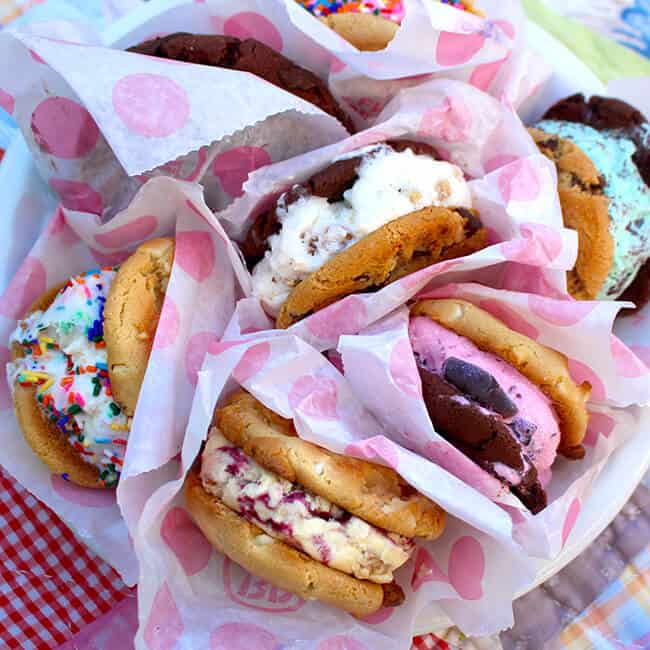 the school year is coming to an end, and things have been bit hectic around here. as i'm sure is true with many of you parents, this time of year brings too many end-of-the-school-year performances, too many end-of-the-school-year projects, and lots of events happening all at once. last weekend i NEEDED a break. fresh air and a yummy treat was just what i needed to refresh myself for this upcoming week. so the boys and i headed to Baskin-Robbins and then to the park for some fun and relaxation. since i recently partnered with Baskin-Robbins, i really wanted to try out their new Warm Cookie Ice Cream Sandwiches. and wow!!!! we are so glad that we did.
Warm Cookie Ice Cream Sandwiches are my newest love. imagine two warm cookies with yummy Baskin-Robbins ice cream sandwiched together. it's really a beautiful thing. there are 4 cookie flavors to choose from including Dark Chocolate Chunk, Double Fudge, Peanut Butter Chocolate, and White Chunk Macadamia. plus, you can even mix it up by having a different cookie on the top and the bottom. pick your favorite ice cream, and if you want a topping, try some rainbow sprinkles, chocolate sprinkles, or chopped almonds. Warm Cookie Ice Cream Sandwiches are completely customizable, so personalize them to your taste!
it was a beautiful evening and the sky was blue and peaceful. we quickly stopped by Baskin-Robbins to pick up our Warm Cookie Ice Cream Sandwiches and then spend time sprawled out on a blanket "Sandwiching"!!!
what is sandwiching? when you and a friend take a selfie with a Baskin-Robbins Warm Cookie Ice Cream Sandwich. yep! this is #sandwiching
and the best part of the night was hearing how much my boys loved the Warm Cookie Sandwiches. they actually thought we were the coolest parents. its was so much fun for them to get to pick out their cookies, their choice of ice cream and toppings. each individual sandwich had each of my boys' personalities written all over it.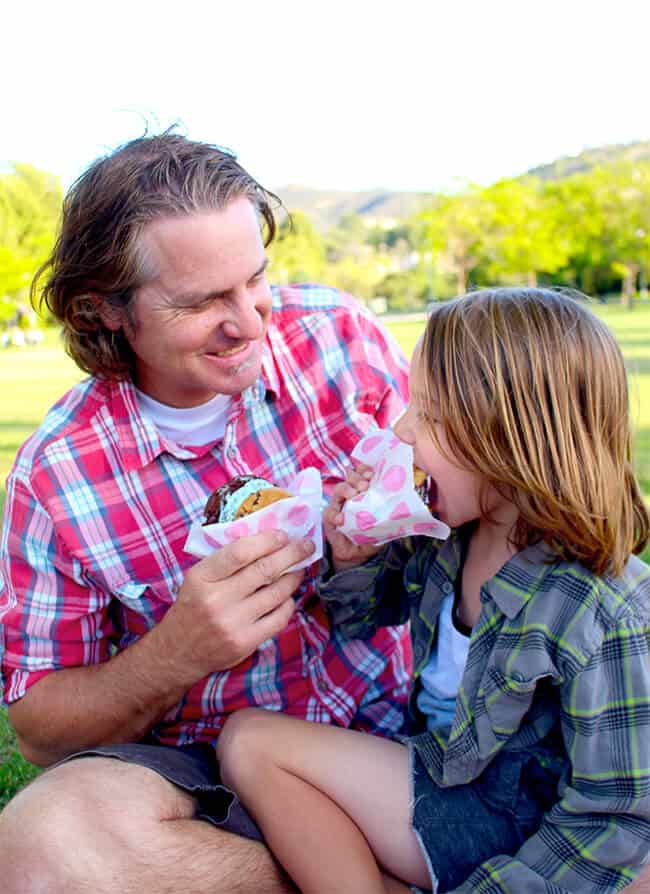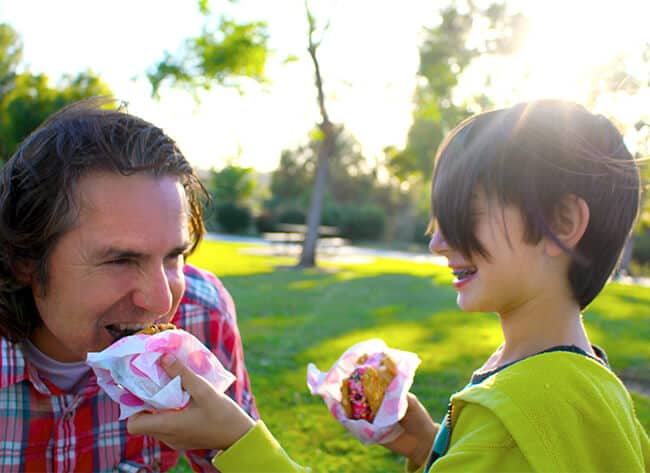 and after the boys enjoyed theirs, the hubby and i got to enjoy our together while the boys went off to play. his and hers!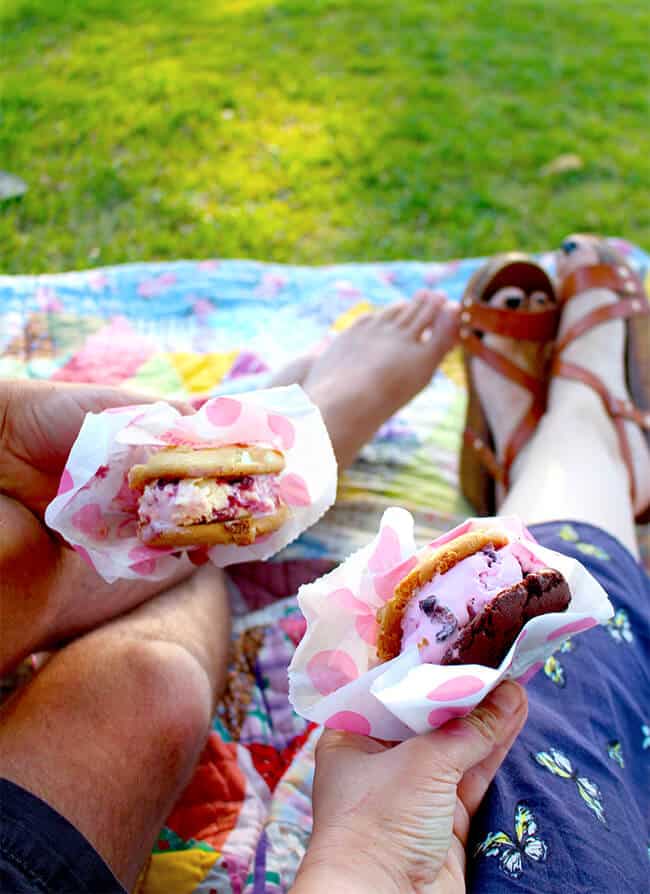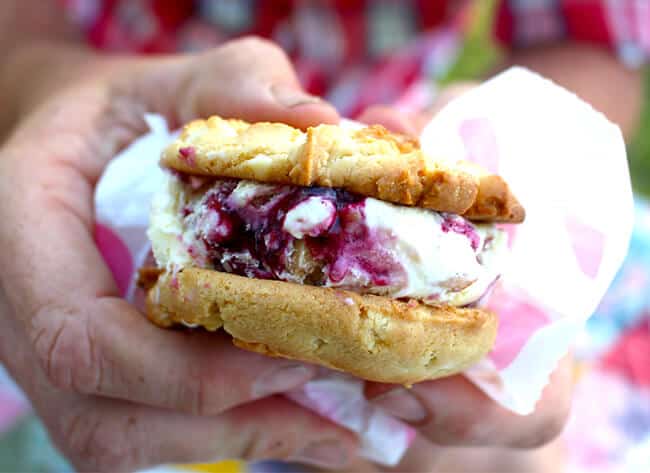 it's the little things and life that my boys will remember, and i hope that they will remember the special times we have as a family at the park enjoying treats together. because, after all. sandwiching together is the yummiest kind fun.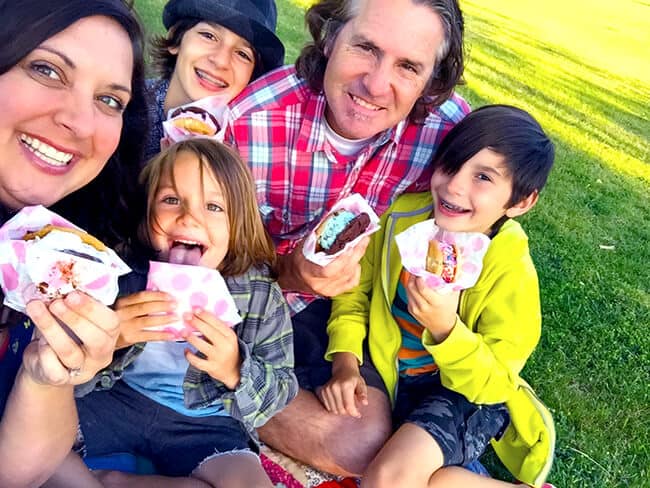 {Disclosure: This is a sponsored post. All thoughts and opinions are 100% my own. }