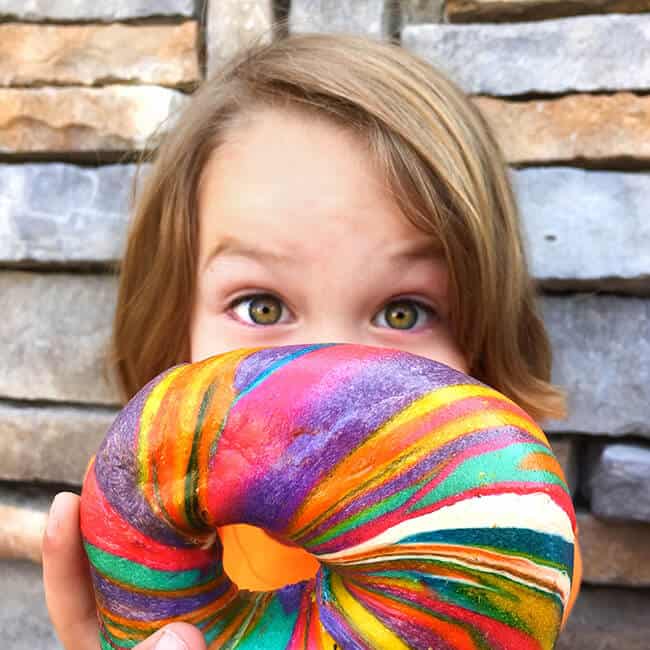 when you love rainbow things as much as i do, and you find out they are selling amazing rainbow bagels at a bagel store in Orange County....you have to go check them out. Bagels & Brew just started selling Unicorn Bagels and i am over the moon. i spotted beautiful colored bagels like these ones in the photos of New York foodies on Insagram. i'd planned that next time i was in New York, i was going to get one. but when i found out that i could now get them near home i was pretty excited. the boys and i just had to try them out!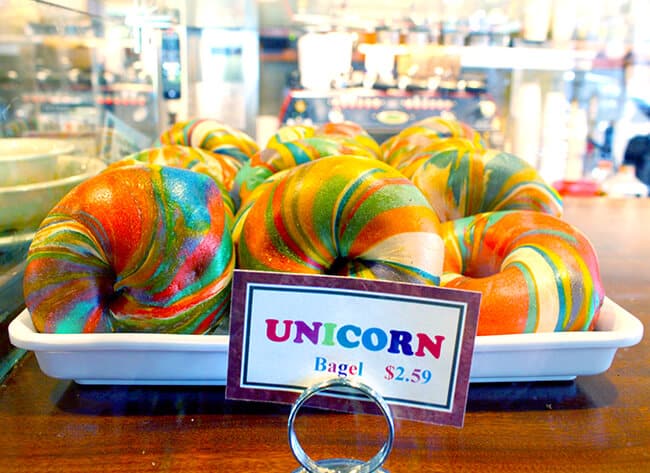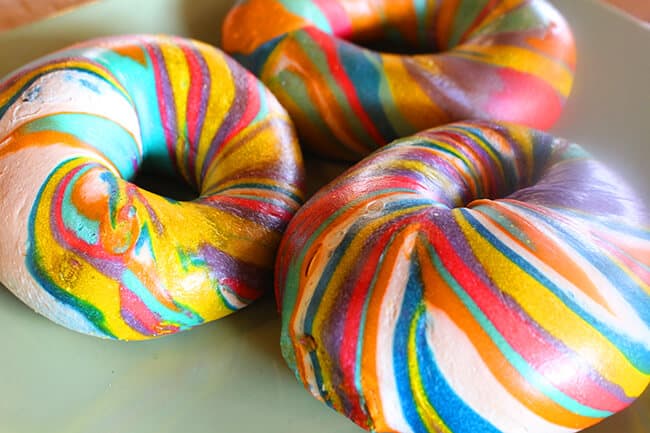 Bagels & Brew has three locations in Orange County – Aliso Viejo, Lake Forest and Mission Viejo. so if you have a Unicorn Bagel craving, there are a few to choose from. they are the neighborhood bagel and coffee spot, and sell not only bagels and coffee, but drinks, treats, cakes, smoothies, burgers, sandwiches, breakfast and more.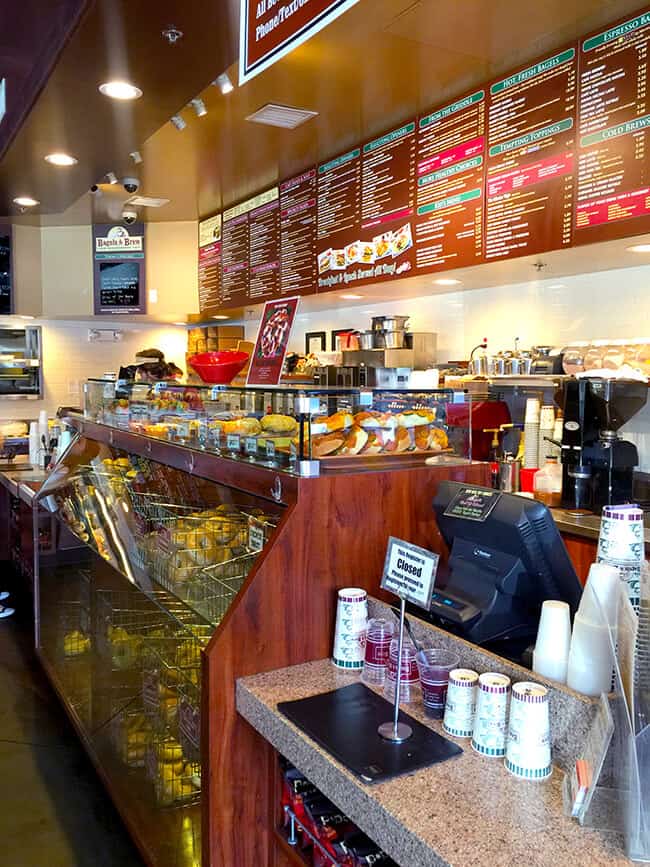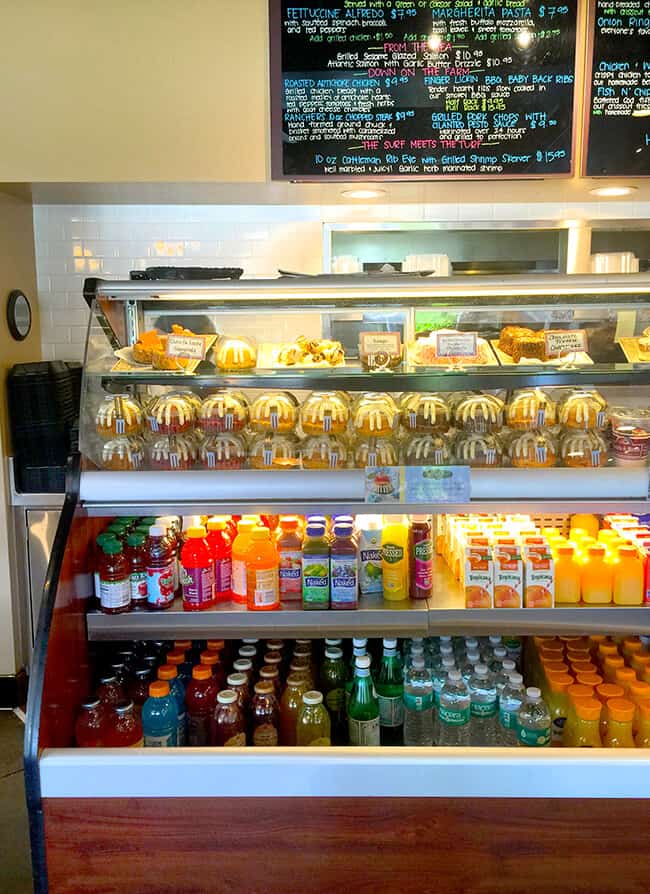 but the Unicorn Bagels and the most colorful item on the menu. and they didn't disappoint. surprisingly, they taste just like a plain bagel. which is how we love our bagels. they are just as colorful on the inside and the outside, and you can top them off with any kind of cream cheese you would like. they boys chose birthday cake cream cheese with rainbow confetti sprinkles, with made our Unicorn bagels taste like dessert.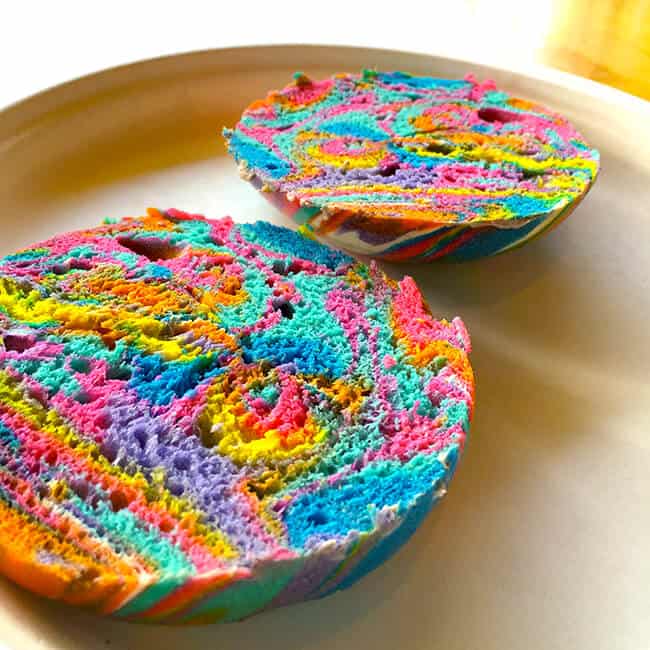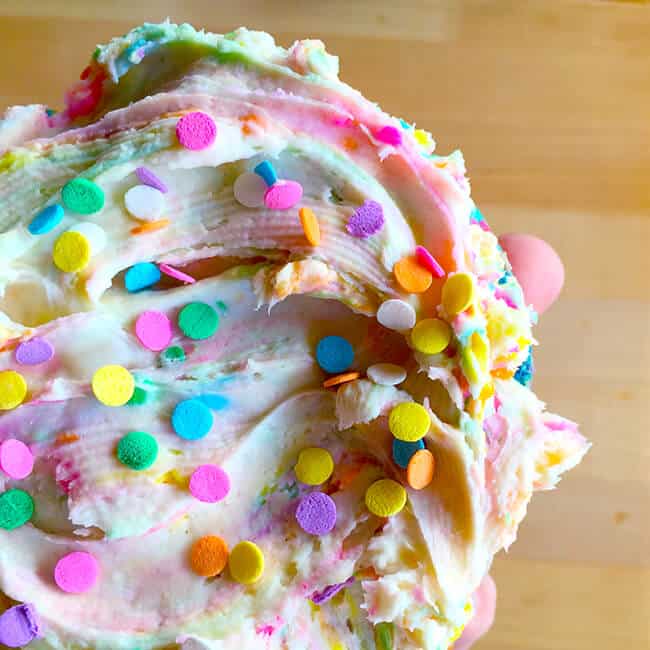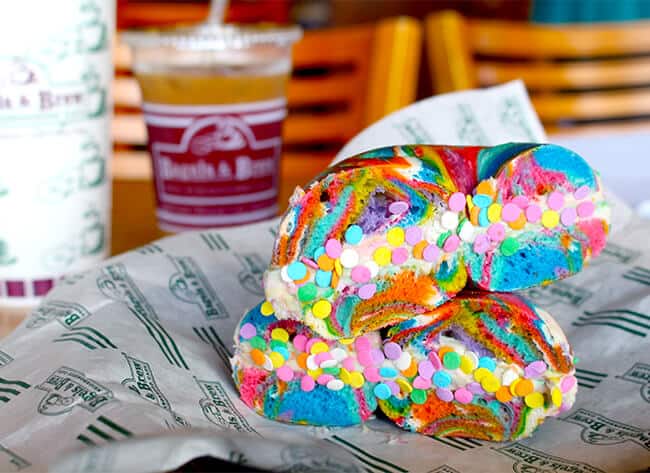 and while were were there, we decided to try out some of Bagels & Brew's newest creations. Pizza Bagels with mini pepperoni and the Elvis Bagel with peanut butter, bananas and bacon!!!!!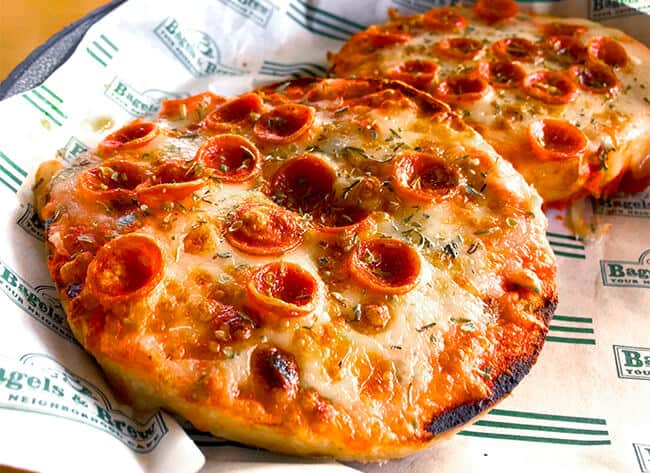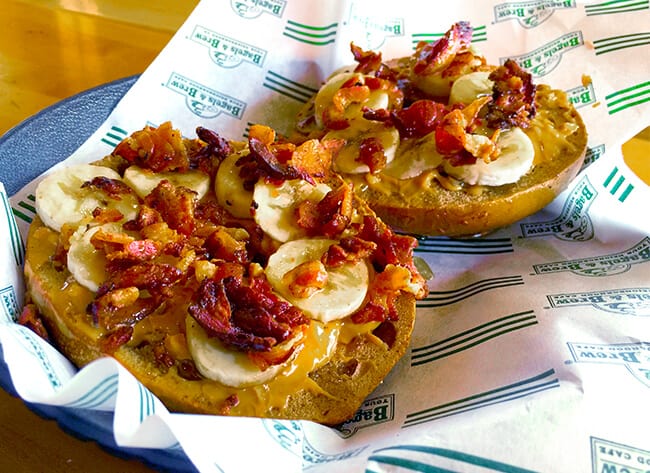 they also just created some new sweet cream cheese smeers including Birthday Cake, Oreo, Cookie Butter, S'mores, Chocolate Peanut Butter Pretzel and Toffee Caramel Crunch. yum yum yum!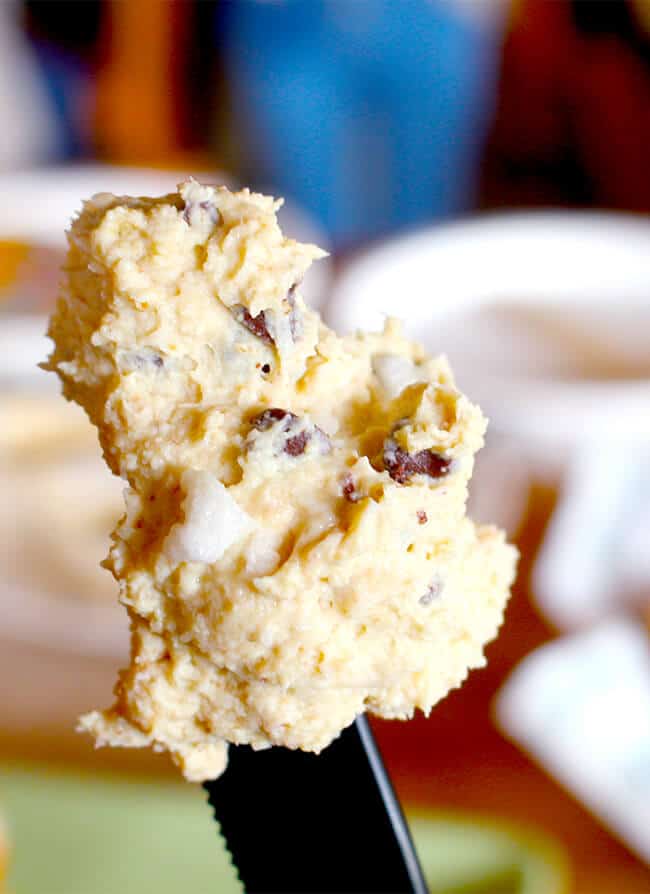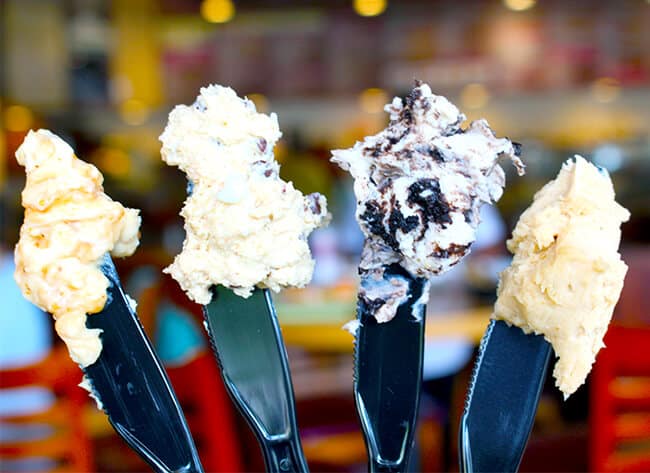 the boys and i are always looking for fun treats to try around Orange County, and these magical Unicorn Bagels didn't disappoint. the bright rainbow colors leave a smile on your face!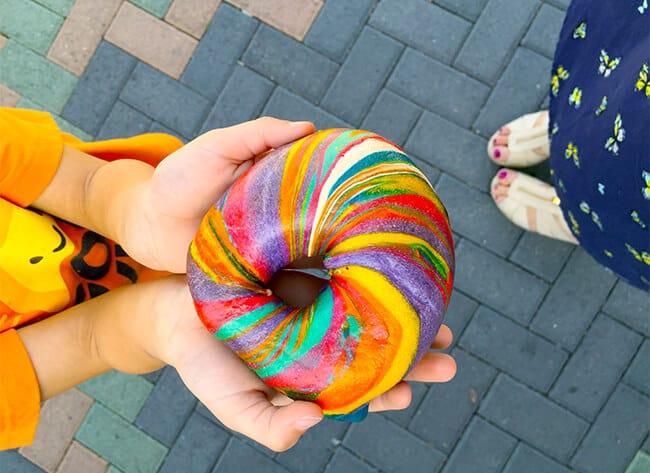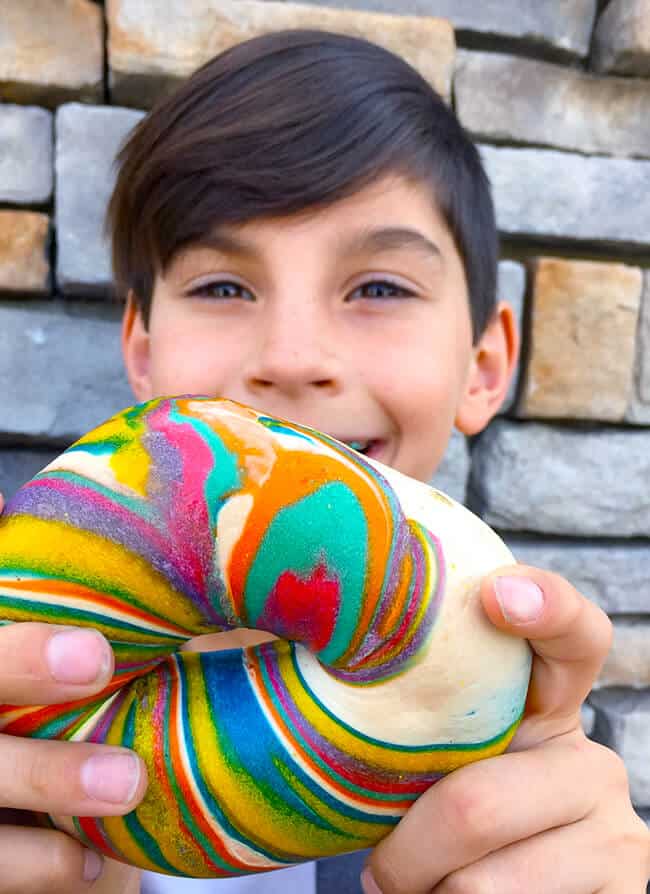 be sure to get you rainbow Unicorn Bagel when you are in the area! i recommend with plain cream cheese.