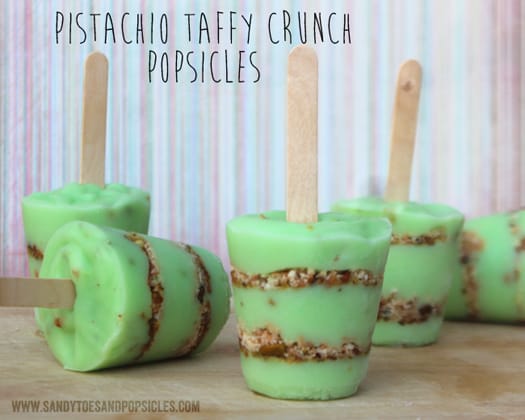 It's finally beginning to feel like summer here in SoCal, so I felt that I needed to create another popsicle recipe for the blog. Originally, I was hoping to get this recipe post up for St. Patrick's Day, thus the green popsicles. Pistachio Taffy Crunch Popsicles may be green and perfect for St. Patrick's Day, but they are actually great all year long...especially during summertime.
These popsicles are super simple to make because you used pistachio pudding mix. If you have read this blog for a while, then you know that I love making pudding popsicles. Some of my favorite recipes I have shared are –  these very popular rainbow pudding popsicles, or these red velvet popsicles that I made a few years ago.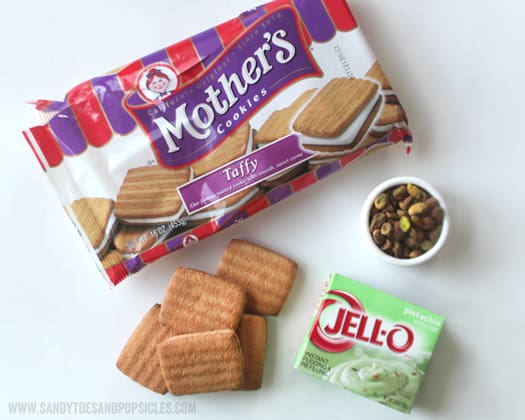 To make these pistachio taffy crunch popsicles you need the following ingredients:
Ingredients
• Mother's Taffy Cookies (any shortbread cookie will do)
• 1 box of Pistachio Instant Pudding Mix
• 2 cups of milk
• ¼ cup Pistachios (unsalted if you can find them)
• Dixie Cups (i prefer 3 oz size)
• popsicle sticks
Directions:
• mix pudding and milk together and place in refrigerator.
• with a rolling pin, crush 5 cookies and pistachios
• layer, pudding first, then a sprinkle of pistachios and cookies. repeat until cup is filled to the top.
• push popsicle stick into the pudding
• place finished popsicles into the freezer for a few hours or until firm.
• enjoy!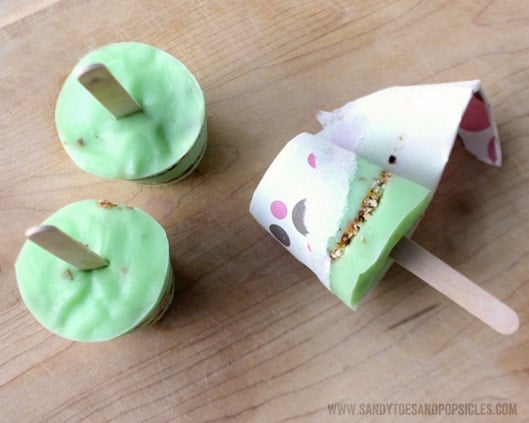 I really love pistachios, so these popsicles are perfect for me. i especially love the flavor and texture the layer of cookies and pistachios brings. it's dessert on a stick.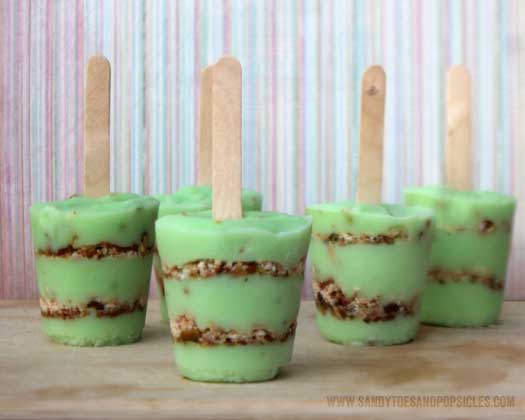 And if you use salted pistachios, you get that sweet and salty combo which is great too. Even my kids love these Pistachio Taffy Crunch Popsicles, and I hope you will too.
Enjoy!