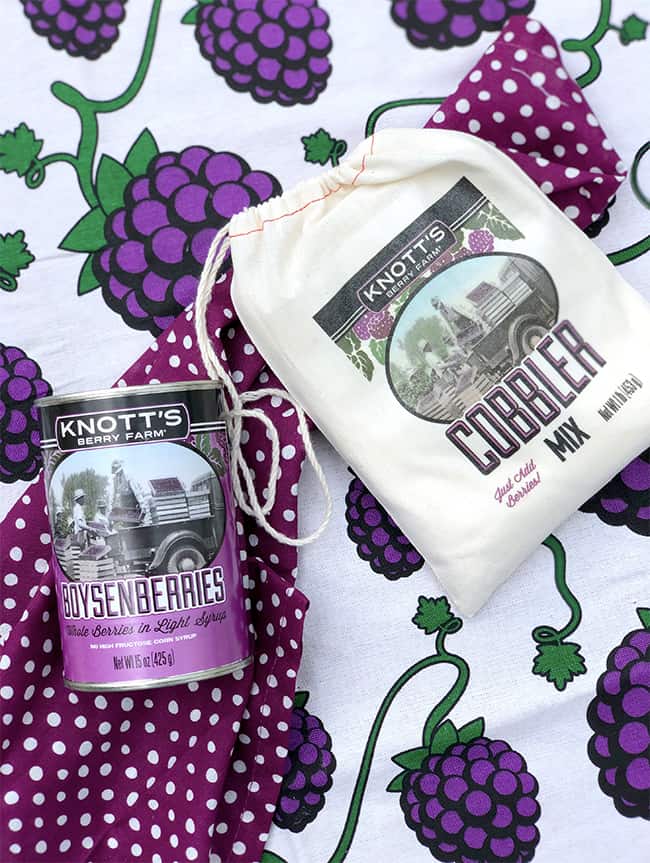 No need to be sad after Boysenberry Festival comes to an end, you can still enjoy all the goodness of Knott's boysenberries in your very own home! Knott's Berry Farm sells lots of ingredients to make and create your own recipes in the General Store, and at the Berry Market right outside the park. From jams and jellies to sauces and mixes – there is sure to be something that you will love!
All the ingredients for one of my favorite boysenberry desserts can be found at the Berry Market...Boysenberry Cobbler Mix! You will want to purchase a package of Boysenberry Cobbler mix, and a can of boysenberries. These are fresh whole boysenberries packed in light syrup. You can use them for so many great recipes. Any recipe that calls for berries.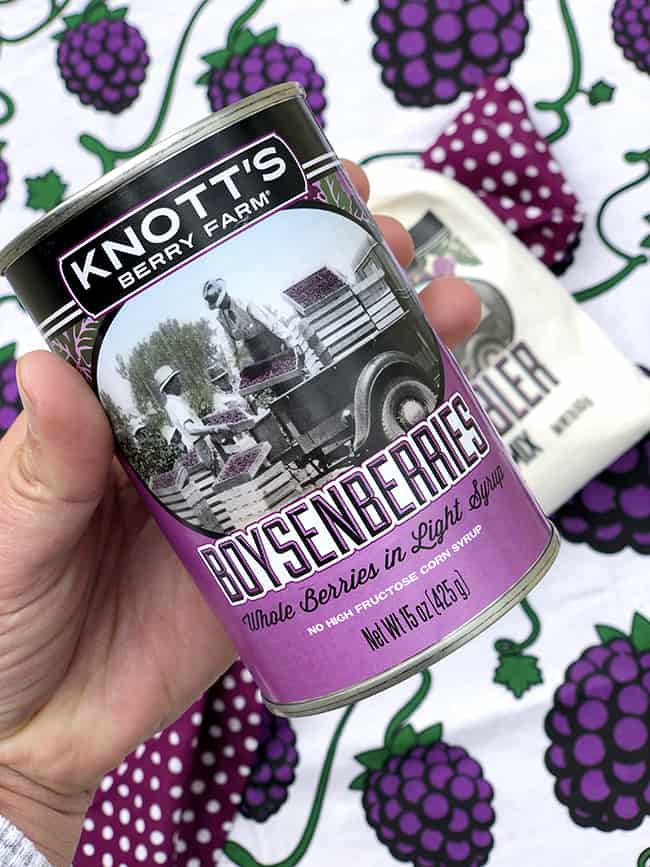 How to Make Boysenberry Cobbler
This recipe is so easy, that even your kids can have fun making it with you. All you need is the Boysenberry Cobbler Mix, canned boysenberries, one egg and a ½ cup butter softened.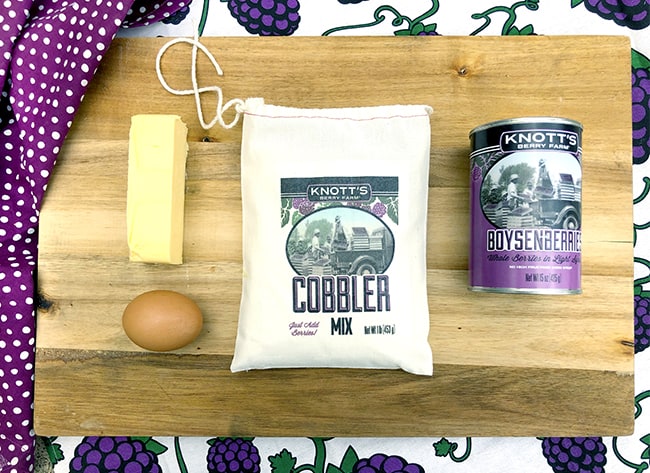 First, you will preheat your oven to 375º. Next you will need to spray a 9 x 9" baking dish with non-stick spray.
In a separate bowl, whisk one egg.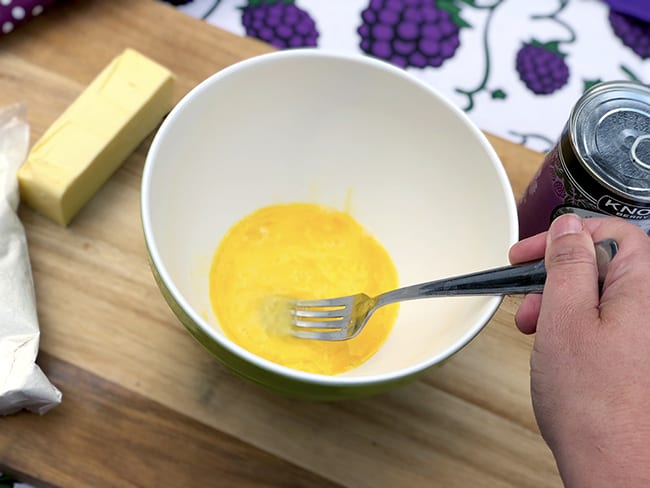 Next add the softened butter and combine.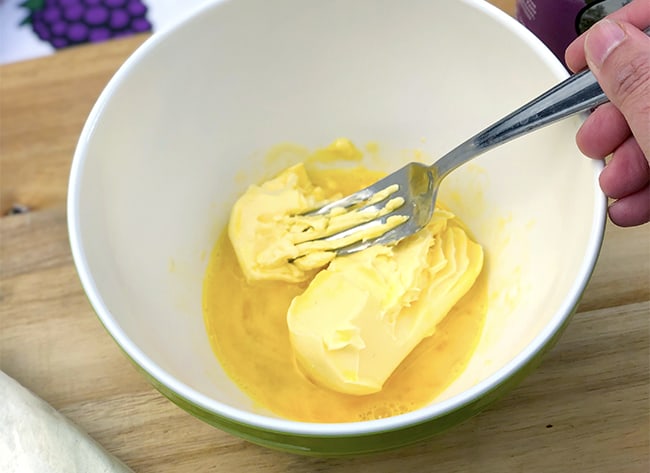 After the egg and butter are combined, add the dry cobbler mix.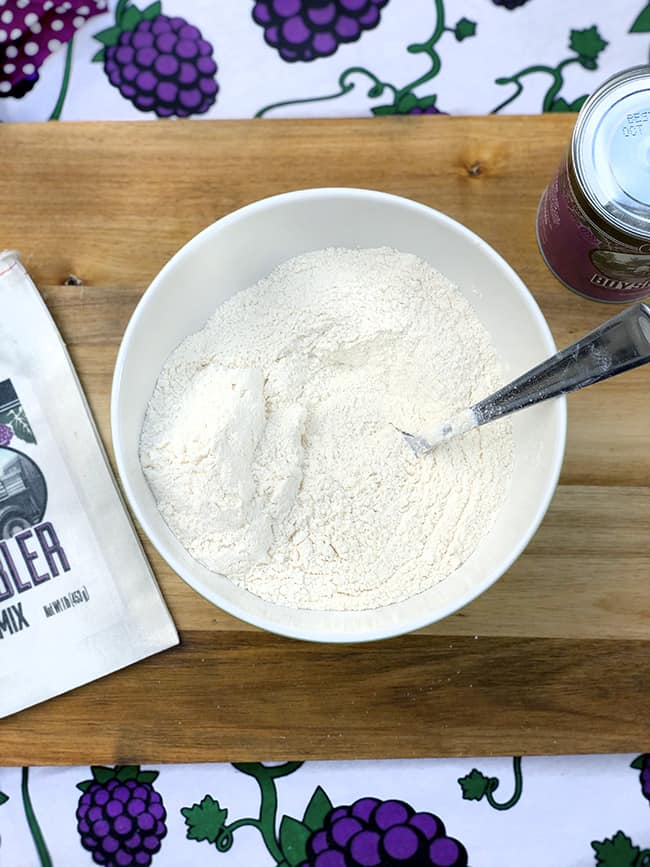 Mix all the ingredients until a thick dough is achieved. It is okay if it's a bit crumbly, or a little more thick. The dough will work either way!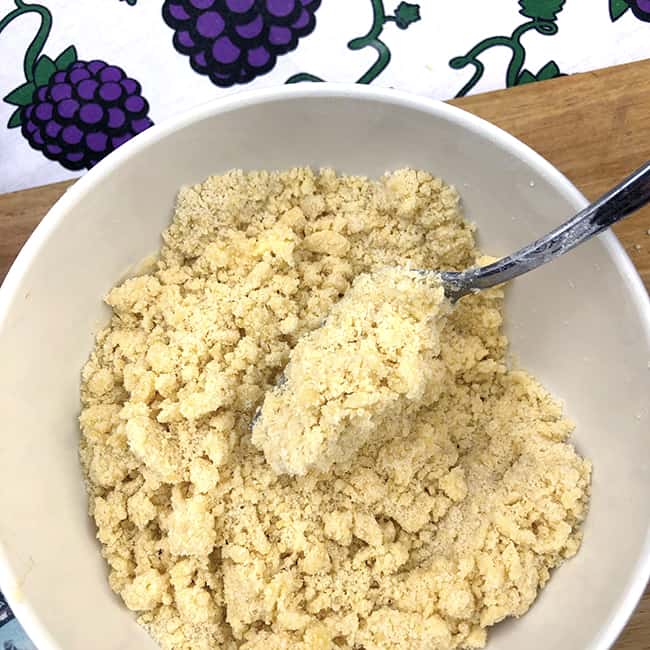 In your baking dish, pour the can of boysenberries. Do not drain them. The liquid makes the cobbler mix perfect.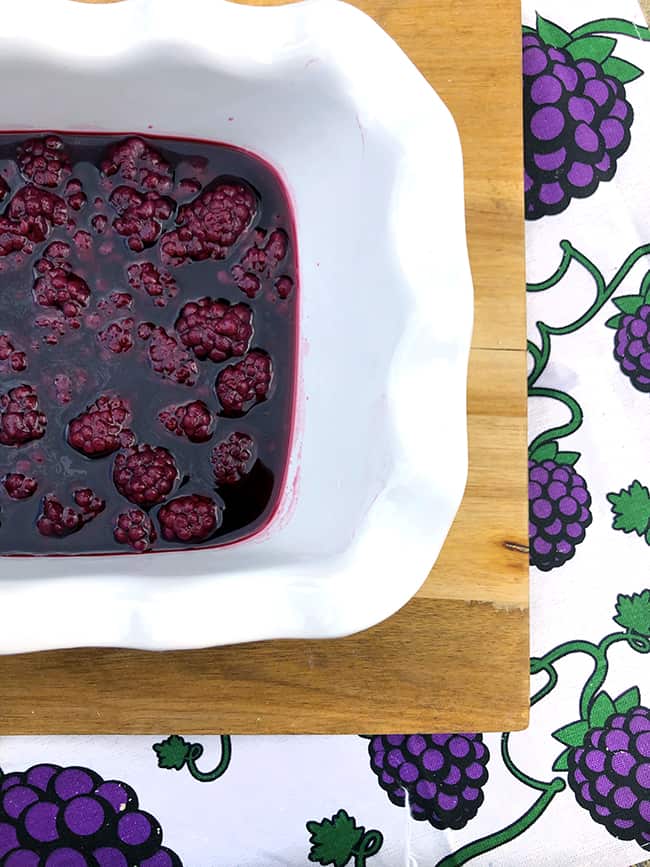 Now, spoon dollops of the dough mix evenly over the boysenberries. It's okay if the mixture is a bit more wet than shown here.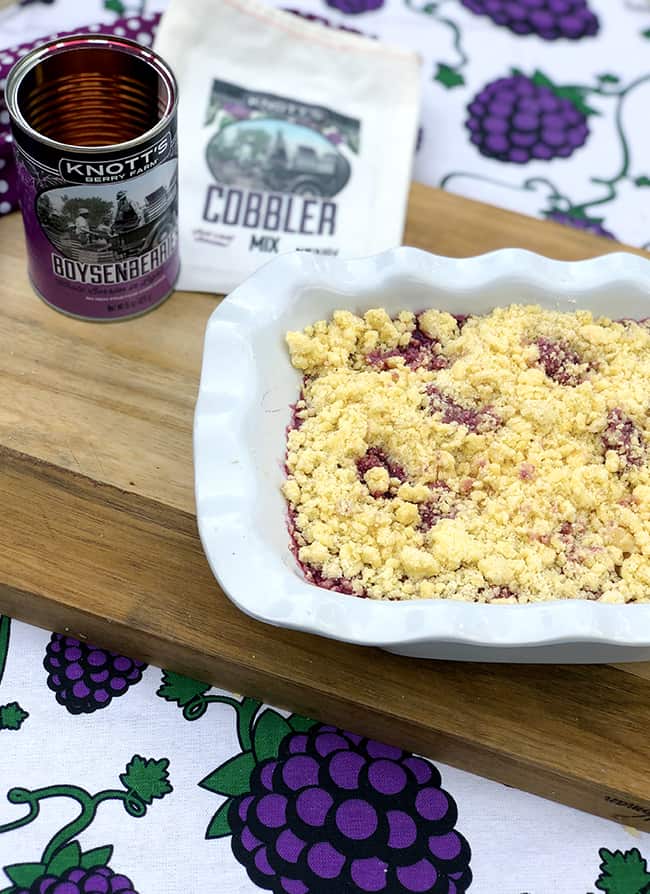 Place into the oven and bake at 375º for 35-45 minutes. The edges should be golden brown and the boysenberries bubbly. Let cool for at least 10 minutes before eating.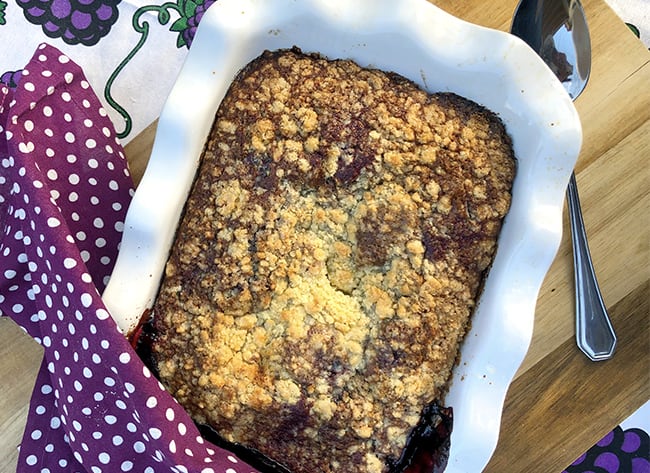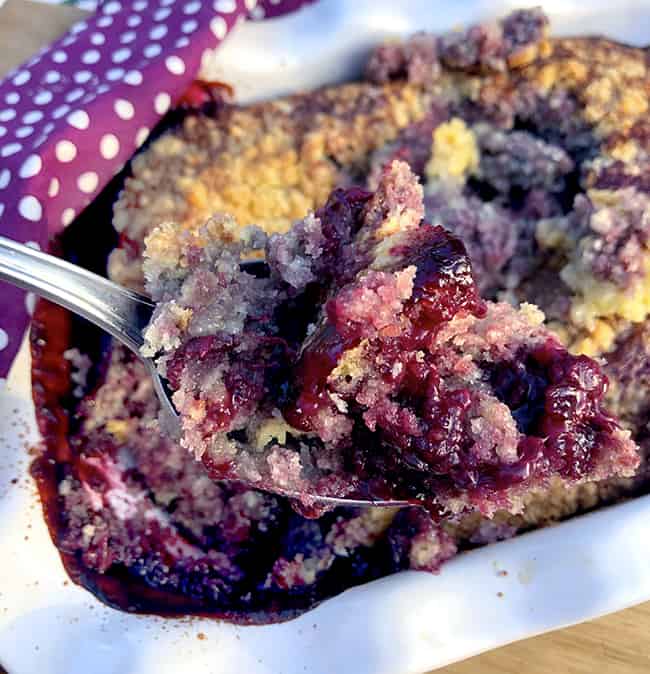 You can enjoy the boysenberry cobbler by itself or with some vanilla ice cream. This is how I love to eat it...because the ice cream melts and combines with the warm cobbler. I especially love the gooey boysenberries in contrast with the sweet crispy cobbler mix.
This is a great dessert to enjoy all year round, especially at a barbecue or summer gathering. It's easy to make and your guests will be impressed. Get a few sets to have on hand! Another great idea is to buy the Cobbler Mix and canned boysenberries to send home with your out-of-town guests. Now they will be able to enjoy a piece of Southern California history. Boysenberries originated at Knott's Berry Farm, so this is a great gift to represent Orange County – our (boysenberry pie) slice of the United States.