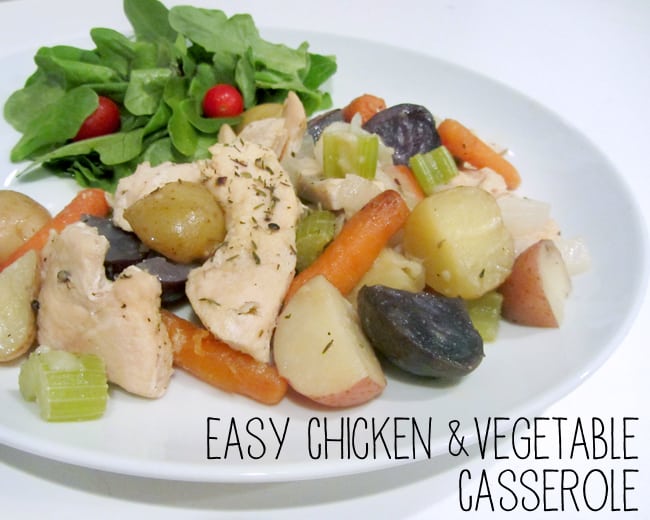 we are back to school over here, and with homework, play practice and all the everyday happenings, i have been needing some quick fix dinners. i especially love when meals can be made ahead of time so i can focus on the kids after school. easy meals are best...less prep, less clean up, and less ingredients to worry about. i have been trying to make dinners not loaded with cheese, which isn't easy over here. my kids love cheese smothered pasta, mexican food and cheeseburgers.
first,
i preheat the oven to 350˚(f). then i chop some new potatoes and celery into bit sized pieces, sliced some onions, cut the chicken breasts into strips and yay....my baby carrots were already to go.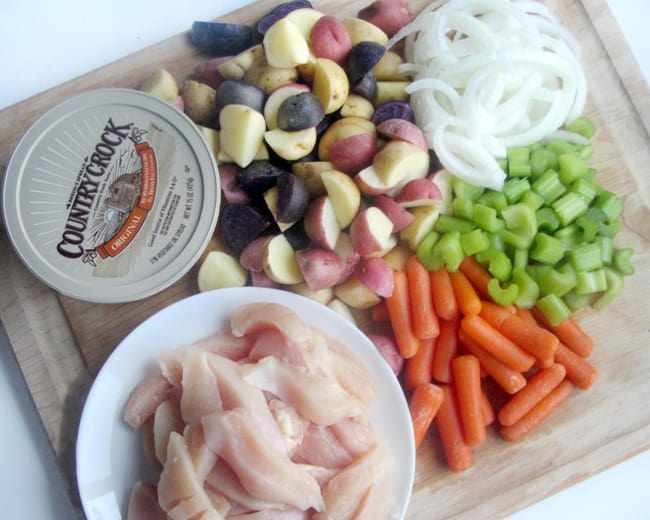 then i generously seasoned my chicken strips with salt and pepper.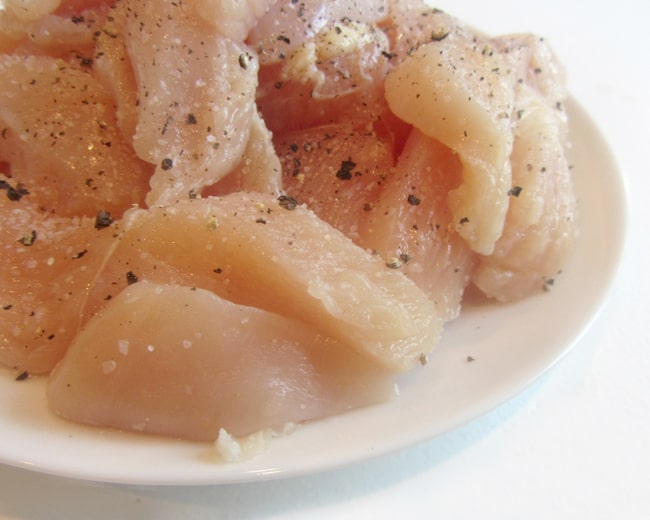 i put a dash of olive oil in a large hot skillet (medium-high heat), and added 1 tablespoon of butter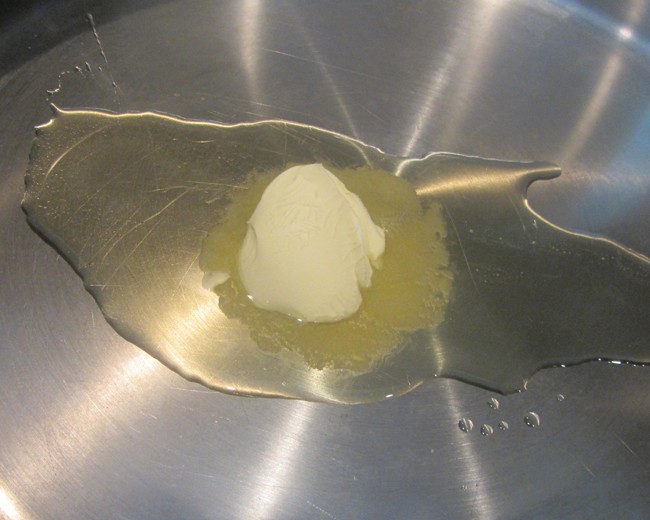 when the butter was sizzling, i added 1 teaspoon of minced garlic and the chicken strips. then i quickly browned the chicken. you don't want to cook it all the way through or it will get dry while you finish cooking the casserole.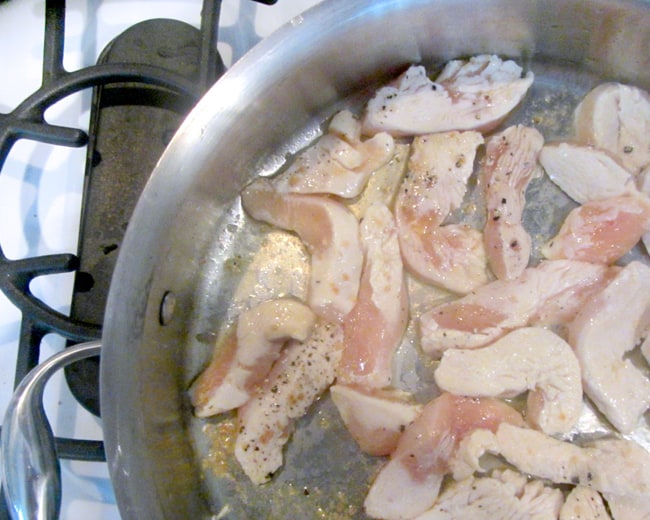 then i took the chicken out of the skillet and set aside for a moment. i added another tablespoon of Country Crock and 1-¼ cup chicken stock to the skillet and whisked it around making sure to scrape all the chicken browning bits off the bottom of the pan. this will add lots of flavor to the casserole. next i added the celery and onions to the skillet and continued to cook for 2-3 minutes .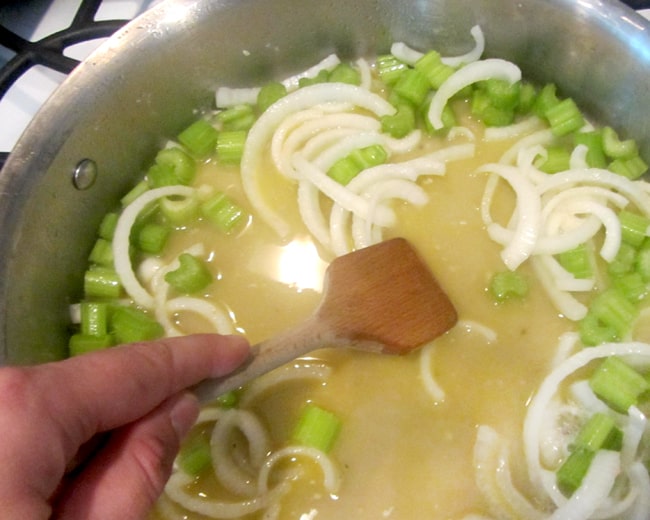 to this mixture, i sprinkled 1 Tablespoon of flour into the pan and stirred until mixture started to thicken.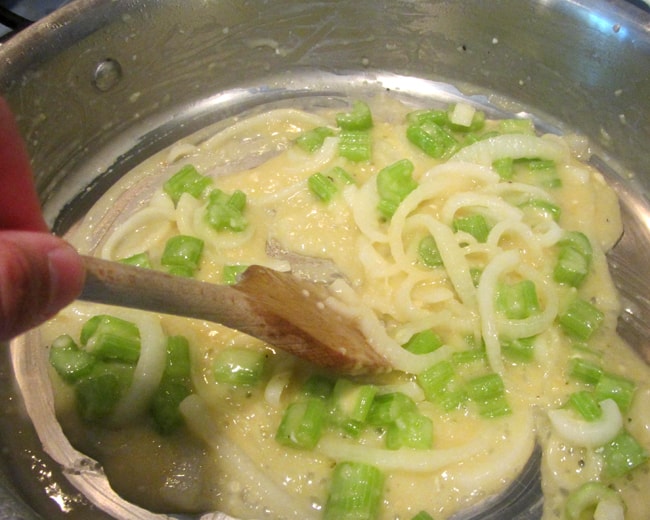 i turned off heat and added the carrots, potatoes, chicken and dried thyme (fresh is great too!). i mixed everything together until it was evenly coated with the chicken stock mixture. it was then poured into a casserole dish and placed into the oven covered for 45 minutes or until the potatoes were soft. you can prepare earlier in the day and cook later. just place it in the refrigerator until you are ready to cook. the cook time may take longer if your casserole is starting off cold from the refrigerator.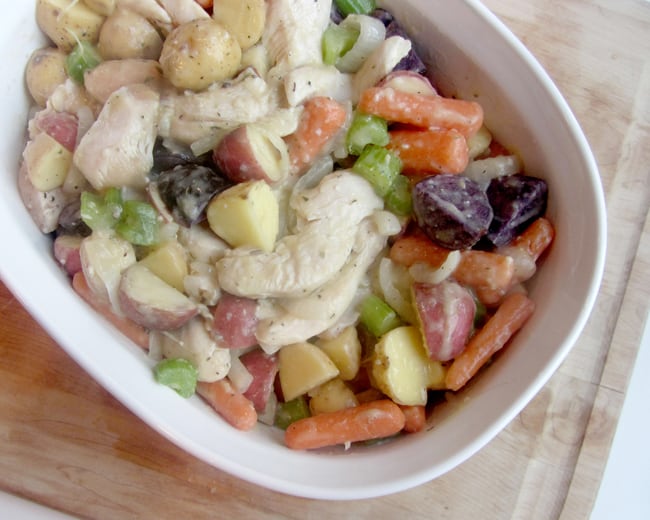 with fall approaching, i can see this dinner making into my weekly cooking routine. and the good thing is that you can change it up with different veggies and seasonings. the kids ate it with no fuss...a win for me!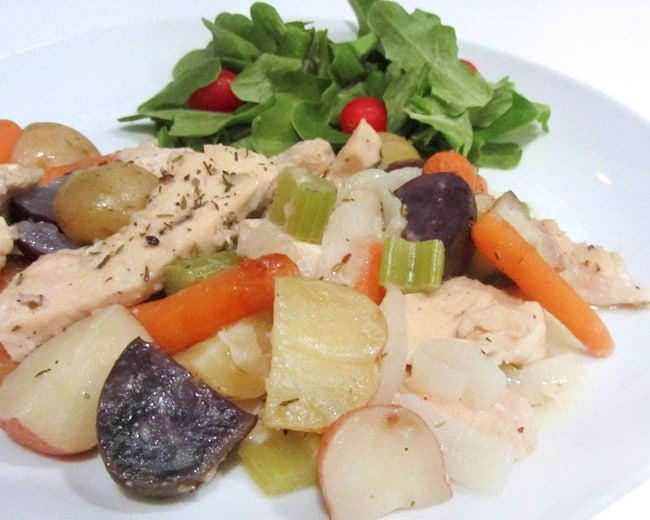 ingredients
3-4 chicken breasts sliced
1-½ cups baby Carrots
2-½ cups potatoes (red or new) chopped
1 cup celery chopped
1 medium onion sliced
2 Tablespoons butter
1-¼ cup chicken stock
1 Tablespoon flour
½ teaspoon dried Thyme or two sprigs fresh
Salt & Pepper
directions
• preheat oven to 350˚(f).
• generously season chicken strips with salt and pepper.
• in a large hot skillet at medium-high heat, and a dash of olive oil and 1 tablespoon of butter
• when the butter is sizzling, add 1 teaspoon of minced garlic. then add the chicken strips.
• quickly browned the chicken. you don't want to cook it all the way through or it will get dry while you finish cooking the casserole. once browned, take chicken out of the skillet and set aside.
•add 1 tablespoon of butter and 1-¼ cup chicken stock to your skillet and whisk around scraping all the chicken browning bits off the bottom of the pan, this will add lots of flavor to your casserole. next add the celery and onions to the skillet and continue to cook for 2-3 minutes .
• sprinkle 1 Tablespoon of flour into the pan. stir until mixture starts to thicken. turn off heat.
• add the carrots, potatoes, chicken and thyme. mixed together until everything is evenly coated with the chicken stock mixture.
• pour into a casserole dish. place the casserole in the oven covered for 45 minutes or until the potatoes are soft.
• remove from oven. enjoy! makes 4-6 serving