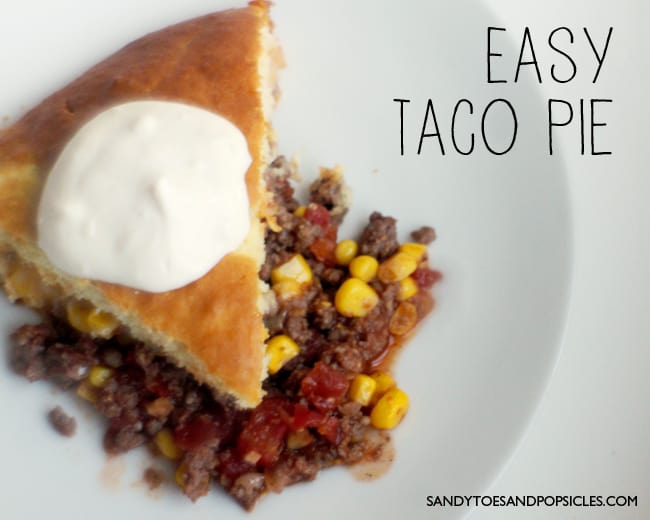 since i already had my pie dish out from the cheesy quiche i had just made, i decided i might as well use it again and make my favorite yummy and easy taco pie. this is one of my family's favorite recipes, and mine too because i always have the ingredients on hand. plus is it hearty, but not too heavy and easy to make. i have adapted this recipe from Bisquick's Taco Pie recipe. but i made modifications because i love adding corn and tomatoes.
i've included the entire recipe at the bottom of this post. here are the step to make this Easy Taco Pie. all you have to do is cook some diced onions, brown some taco meat, add taco seasoning to taste and mix in some canned corn and tomatoes. you could add whatever vegetables you'd like.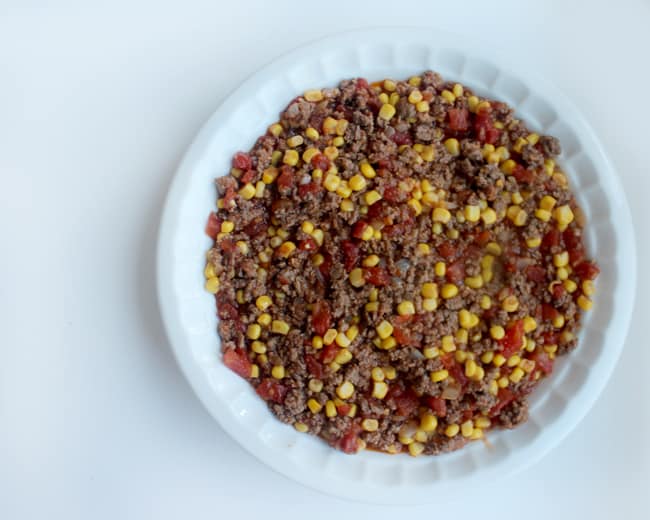 after you spread the meat mixture at the bottom of a baking dish, sprinkle shredded cheese over it.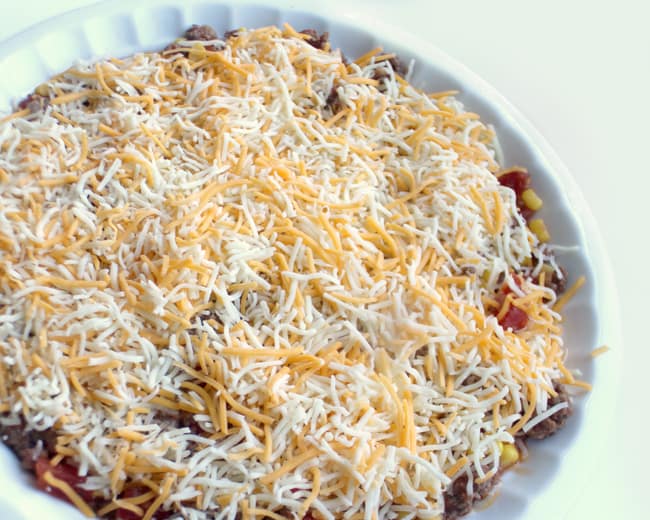 then mix the Bisquick, milk and egg together. pour the Bisquick mixture over the top of cheese.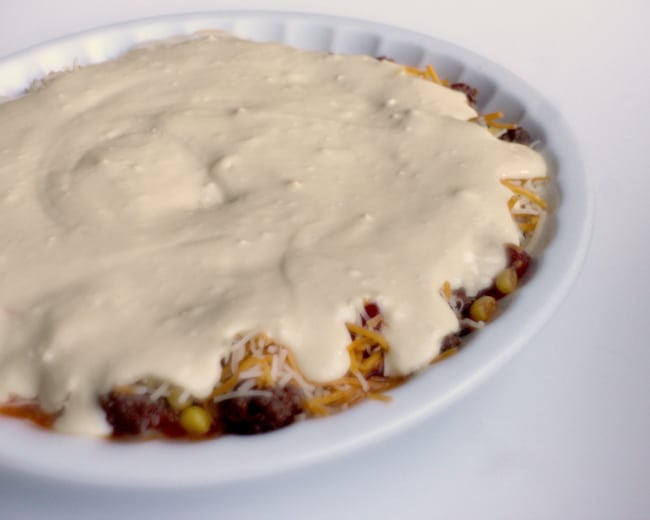 place it into the oven and bake for 20-30 minutes until the crust is cooked and lightly browned. you will know when it is done because the middle will be done.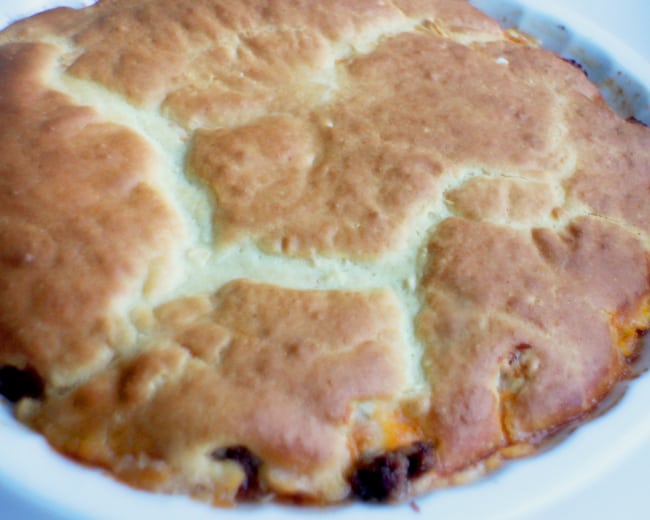 you are now ready to eat! serve plain or atop of a bed of lettuce. sour cream and diced tomatoes also make good toppings.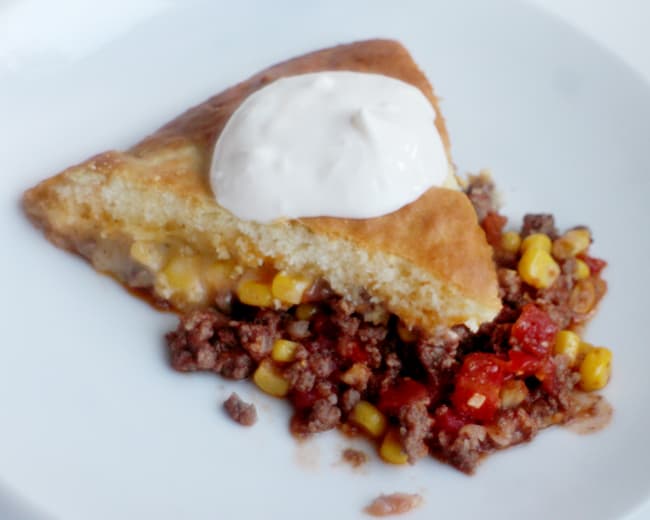 filling
1 pound ground beef
½ medium onion (chopped)
2 Tablespoons taco seasoning
1 can corn
1 can diced tomatoes
1-½ cups shredded cheese
crust
1-¼ cup Bisquick mix
1 cup milk
1 egg
directions
preheat the oven to 400°F. in a skillet, cook the onions until clear. add ground beef and continue to cook until their is no pink. add the taco seasoning. drain. put meat back into skillet and mix in corn and tomatoes till completely combined. spread the taco meat mixture in the bottom of a lightly greased baking dish. next, mix the Bisquick, milk and egg in a bowl. pour over meat mixture in the baking dish. place in oven for 20-30 until crust is cooked and lightly browned. serve and enjoy.