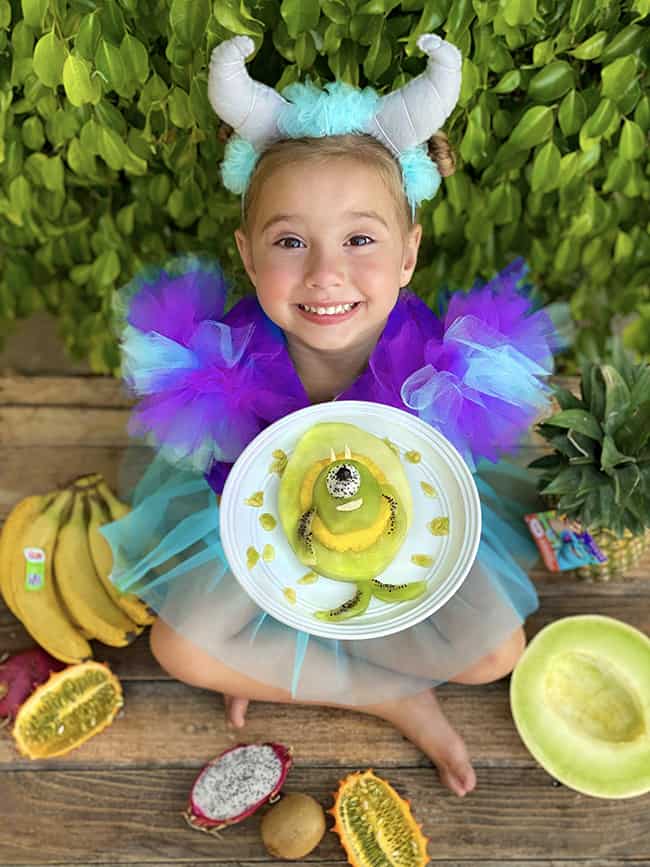 This is a sponsored post. I am an official ambassador for Dole. Dole provided me with compensation for my time. As always, all opinions expressed in this post are mine.
Dole Food Company has called upon Mike, Sulley and the rest of the gang from Pixar's Monsters, Inc. and Monsters University, to help kids (and their parents) learn more about fruits and veggies that they still find scary. Dole's "Fruit and Veggies Don't Have to Be Scary" initiative includes 10 exciting, character themed original recipes using fruits and veggies that may look scary to some. Brussels sprouts, artichokes, horned melon, dragon fruit, star fruit, kiwi, plantains and a host of other commonly misunderstood fruits and veggies are the stars of these recipes.
Read to the end for a super fun GIVEAWAY!!!!
Plus, right now, shoppers can find images of Mike Wazowski and James P. "Sulley" Sullivan from Pixar's Monsters, Inc., on millions of DOLE® Bananas and Pineapples in supermarkets throughout North America!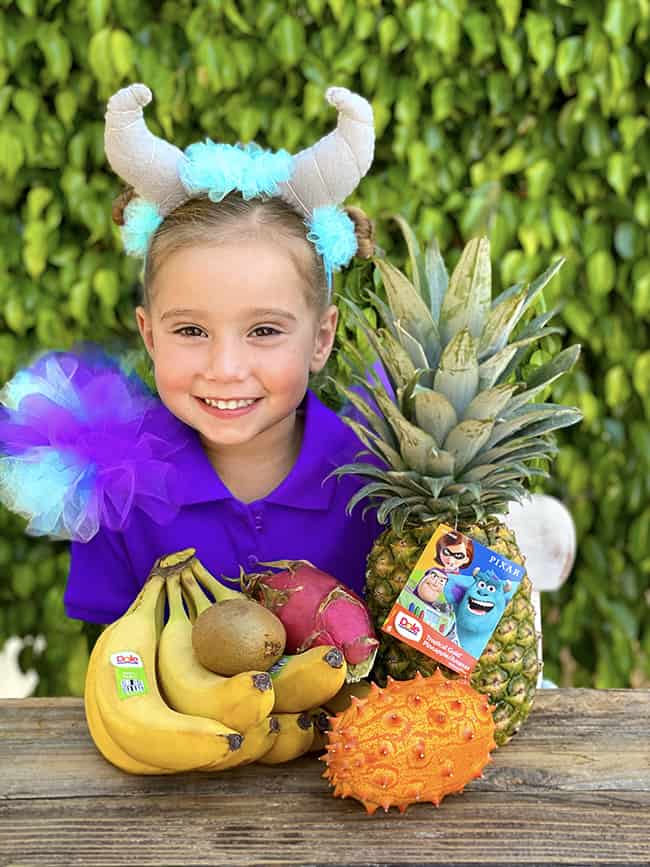 Dole new character recipes that incorporate "scary" produce are not only super fun, but yummy too! My kids and I made the Mike Wazowski Fruit Stack recipe - Mike is one of our favorite Monsters, Inc. employees. He came alive on the plate thanks to DOLE® Kiwi and Pineapple slices arranged with horned and honey dew melon. Dragon fruit and a dried blueberry become Mike's eye.
We really enjoyed making this recipe together. The kids especially liked tasting new fruits that they've never had before. Lets just say they gobbled down the dragon fruit!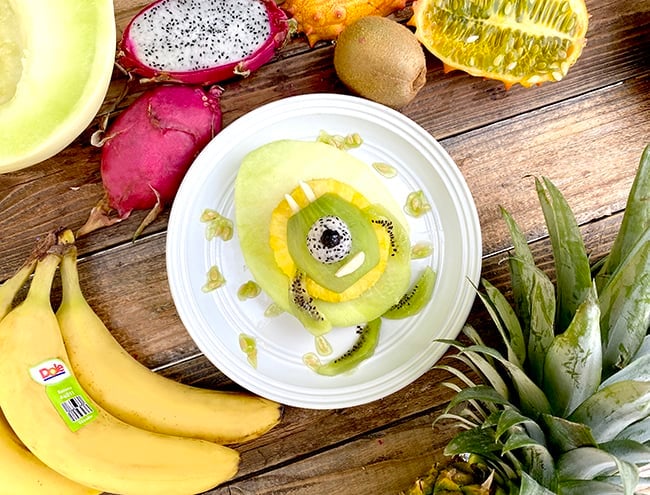 Check out this fun little video on how to make your own Mike Wazowski Fruit Snack!
Yummy Pixar's Monsters, Inc. Recipes
Here are some more of the Dole original, Not-Very-Scary recipes inspired by Pixar's Monsters Inc. and Monsters University characters. Although, all 10 look great, these ones especially caught my eye.
Chicken Stuffed Roz Heads - Create the face of the iconic Monsters, Inc. receptionist by topping DOLE® Avocado halves stuffed with lean chicken breast, DOLE® Green Grapes, DOLE® Celery and nonfat Greek yogurt with pretzel twists and sticks, and DOLE® Strawberry and Blueberry slices.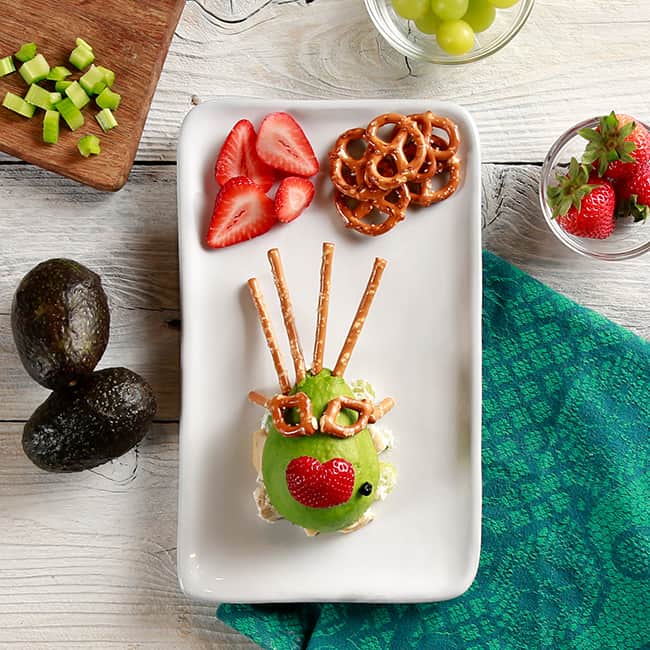 Green Slimesicles - Dessert time takes an icky-but-tasty turn with these healthy frozen popsicles made from DOLE® Spinach, Bananas and Pineapple.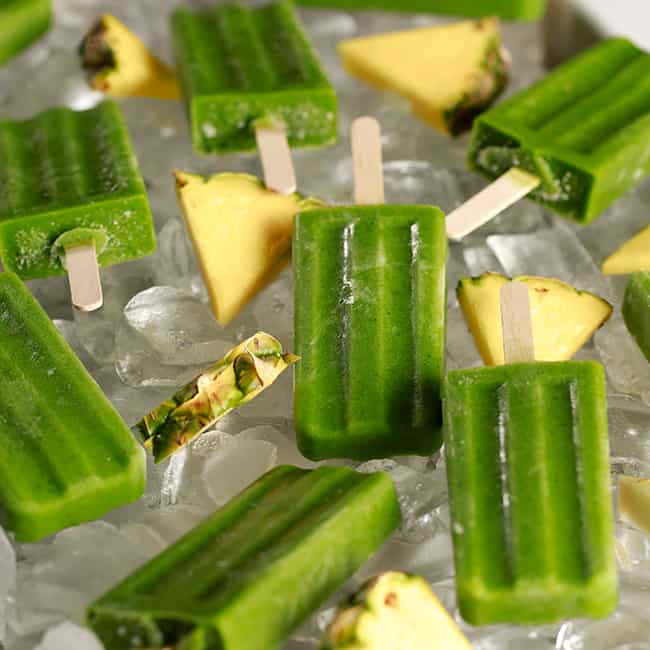 Monstropolis Waffles - Mornings will never be the same with these scary-good monster versions of the breakfast classic made with DOLE®Green Plantains, Kiwi and Blueberries.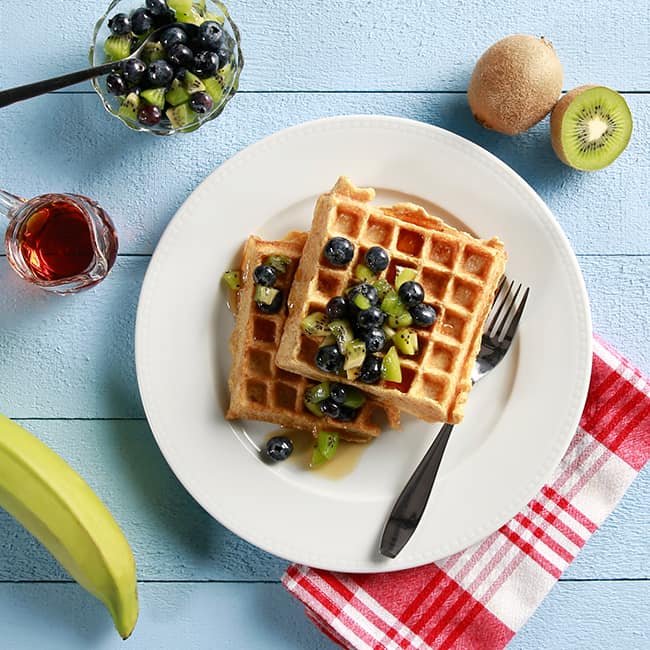 Sulley Banana Dip - DOLE® Green Apples and Red and Green Grapes are dipped in a blend of DOLE® Bananas, natural peanut butter, maple syrup, vanilla extract, dried berries and natural teal gel food coloring to give it that unmistakable Sulley hue.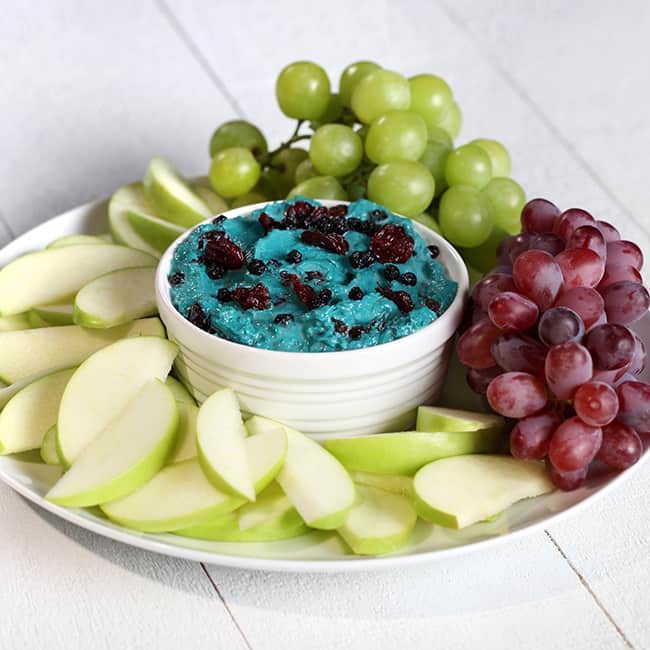 Oodles of Monster Swoodles - DOLE® Sweet Potatoes or Broccoli Stems are way more fun when they are spiralized and mixed with garlic, olive oil and cherry tomatoes for a little shock value.
Don't these recipes look great?!! I can't wait to make them all. For more original recipes and other information about "Not-Very-Scary" fruits and veggies go to www.dole.com/Disney.
Dole's "Not-Very-Scary Monster Inc. Games and Crafts
PLUS, not only has Dole created these great Monsters, Inc. and Monsters University themed recipes, right now you can also find themed digital downloads and other family activities on Dole's Website. Downloads such as fun printable to make your own monsters with fruits and veggies that you have at home. Get creative (peanut butter?) and stick the silly parts to the item, and then have fun eating them. Just don't forget to remove the faces first. Who says you can't play with your food?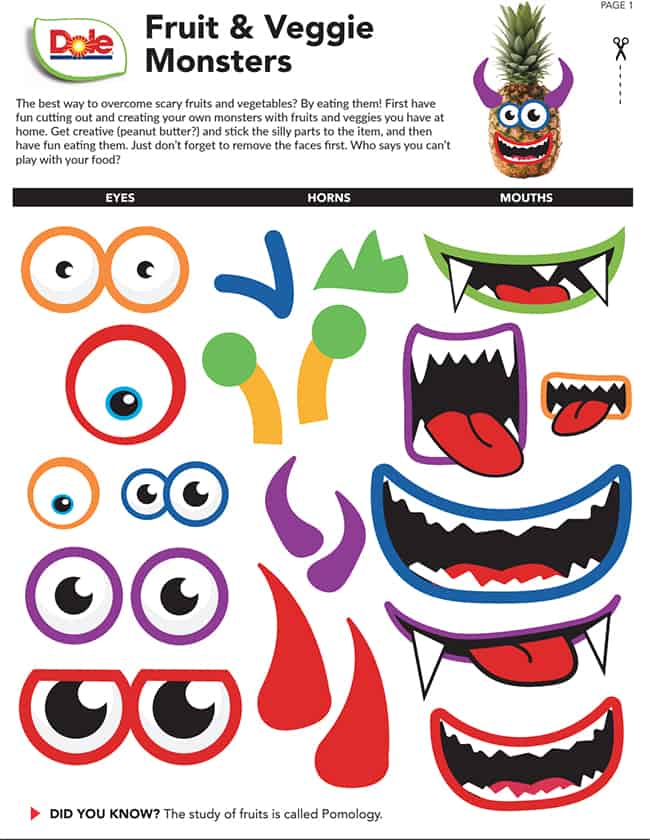 Or improve your memory and have fun learning about some exotic or misunderstood fruits and vegetables with this flip game. Cut out each square and put them face down to start the game. Take turns flipping each square matching the characters and the whole fruit or vegetable with its sliced-up version. Most matched pairs wins!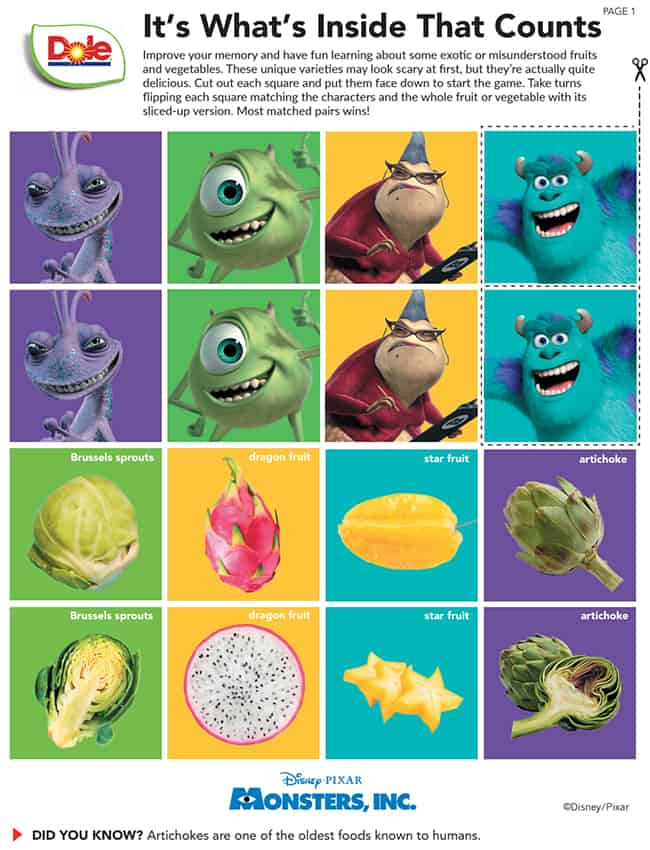 Pixar Monster Inc. and Dole Prize Giveaway
Excited for the Pixar's Monster, Inc. Recipes? I have a FUN giveaway to celebrate! One lucky reader will win a Pixar's Monsters, Inc. Not-Very-Scary Prize bundle featuring – a Pixar Crock Pot and more! (Retail value of $100)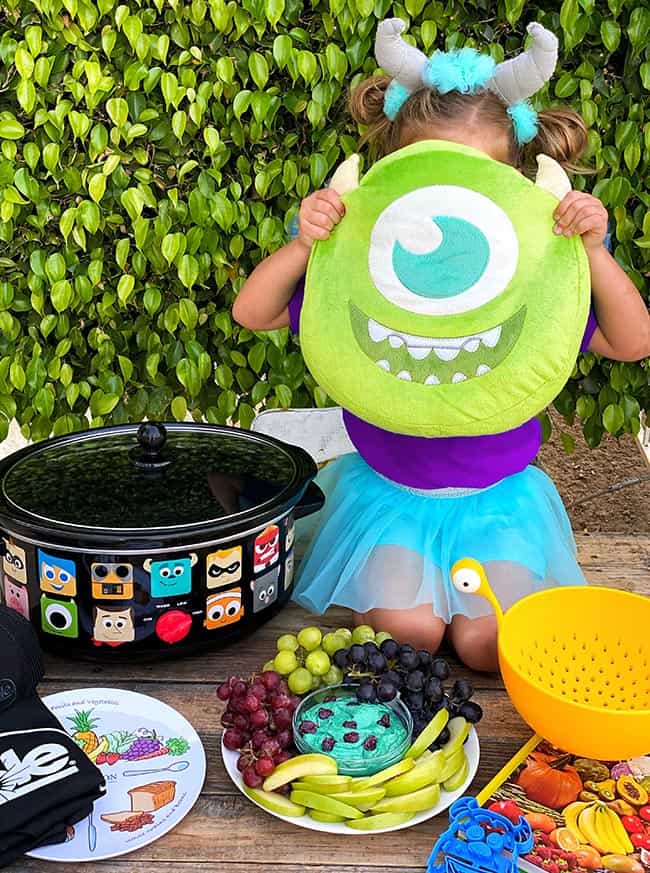 Just enter via Rafflecopter below! Giveaway ends September 6, 2020. Open to U.S. residents only. Good luck!!! *This giveaway is in no way sponsored, endorsed or administered by, or associated with, Disney or Dole. The giveaway is solely owned, administered, solicited and operated by me.
a Rafflecopter giveaway
More Dole X Disney Recipes!
Want to check out some more Dole Disney inspired recipes? Check out this post I wrote here!
Dole Recipes to Celebrate Disney Mickey Mouse's 90th Anniversary
Dole Recipes to Celebrate Disney's Frozen II