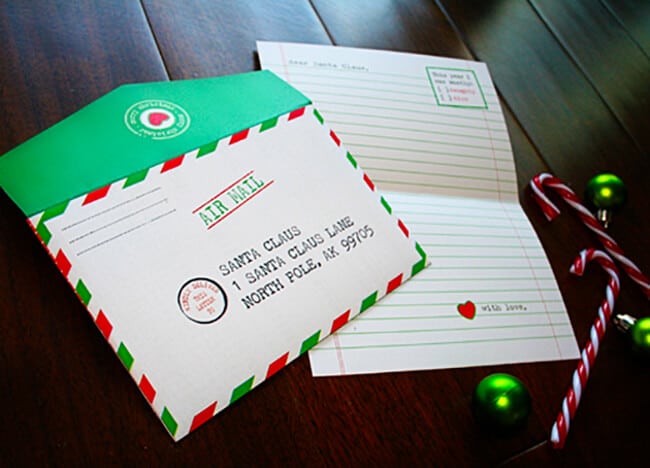 Christmas is just around the corner, and that means that it is time to get some letters off to the man in red. if your kiddies are anything like mine, they are super excited for Santa to come, and have already decided what they wish for him to bring.
to make this time a little magical, i designed a keepsake Santa Claus Letter Template that you can download, print and put together for the children in your life. you can even mail it.
it's pretty easy to make, here is how you do it....first, click here to download the Santa Letter printable and print it out on white paper. i chose to print the envelope on cardstock to give. then you will cut the letter and envelope out. next, you will score the 4 flaps so that the envelope is easy to fold up.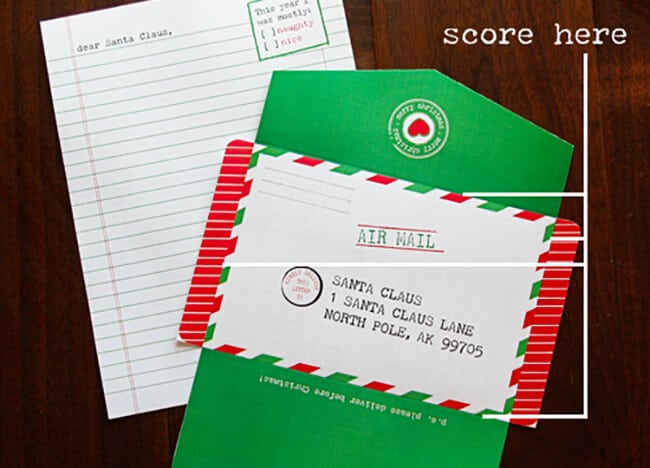 finally, glue the envelope together as shown on the photo. this will complete your keepsake Santa Claus Letter.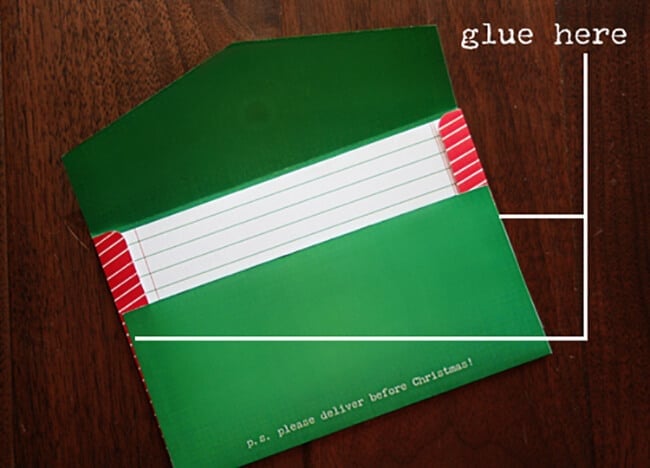 here is the finished product. i love how festive and fun it turned out. i really like the idea of keeping my kids letters they write to Santa as keepsakes for when they grow older. it is fun to look back on your childhood and remember the magical moments of being a kid at Christmas.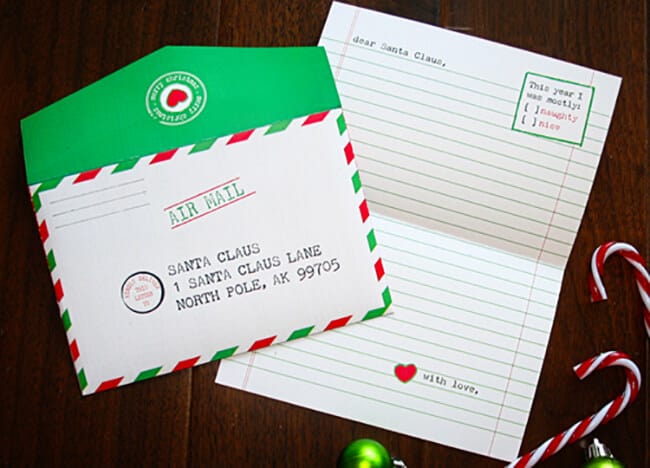 click here to download the Santa Letter printable.