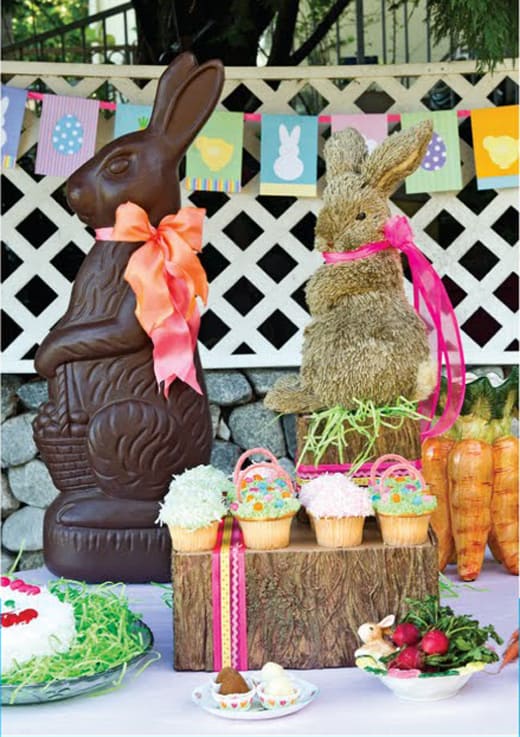 Remember my YUM for Kids magazine feature I wrote about here? not only did my kiddies get to be in the photo shoot, but i also created a cute spring banner to help style the shoot. it turned out so cute.

So why am i telling you this!!!! because, now you can make your own spring banner. here's how....
What you need
6 sheets of 8-½ x 11" white cardstock
3 yards of ribbon or string
Glue or tape
Step 1
Print out the banner onto white cardstock at 100% scaling. You can download the Spring Banner Printable for free here.
Step 2
Cut out the banner flags.
Step 3
Fold each flag on the dotted line toward the back of the flag.
Step 4
Take the ribbon, starting at about 18", place the ribbon into fold of flag and glue together, repeat with each flag leaving 1-2" of ribbon between each.
Step 5
Hang up your banner for spring!
Click here to download your own Spring Banner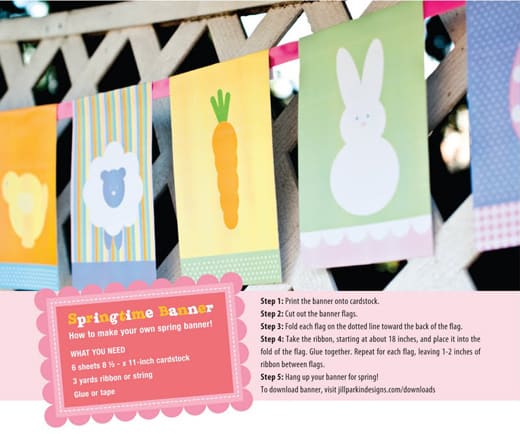 Happy decorating!