Updated 2020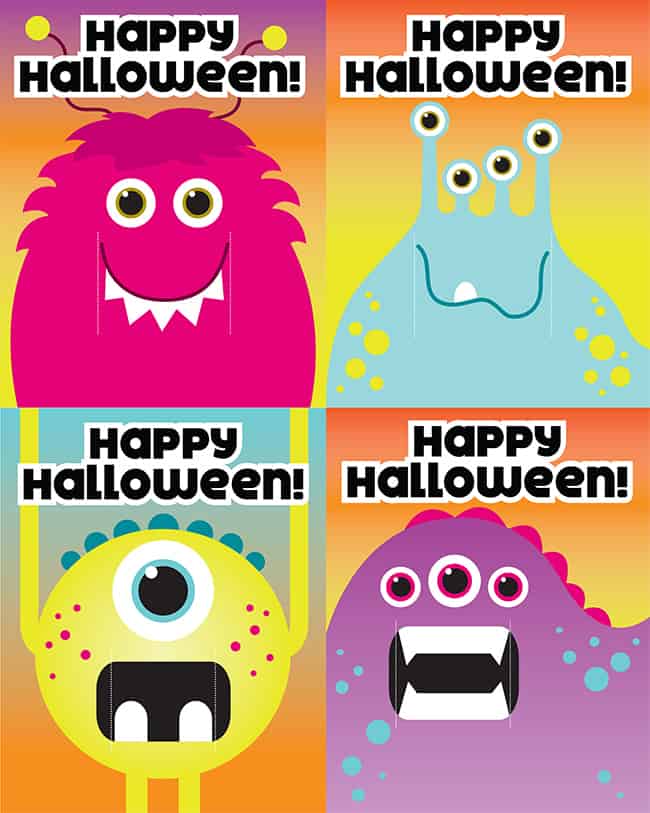 Let's make Halloween a little ore fun with these Printable Halloween Candy Cards! Just print them out and slip a Smarties candy into each one of the cards. Now they are ready to be passed out to a little ghoul or goblin.
Did you know that Smarties Candy is a "worry free" Halloween treat?  With so many kids having allergies nowadays, Halloween season can be a scary time. These allergies can be anything from having celiac disease, nuts, dairy and other dietary problems. Many treats and candies contain nuts and other items that are harmful to some children with allergies. But not Smarties Candy! It's a great choice because these candies are free of top allergens as well as gluten free, vegan and low calorie.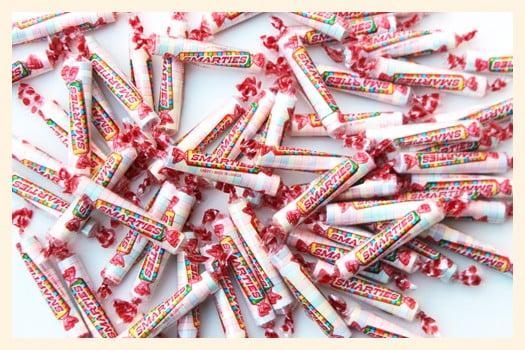 Smarties are an Allergy-Friendly Halloween Candy
I've been a room mom in my kiddies classrooms every year and i always encounter the issue of children with allergies. Every year there has been a child or children allergic to some kind of nuts. So, I have had to make sure to find candy items that are suitable for them.  Smarties has been my go to candy for almost every occasion...not only are they safe for most children to eat, they are inexpensive and found in most stores with Halloween candy sections as well as year round.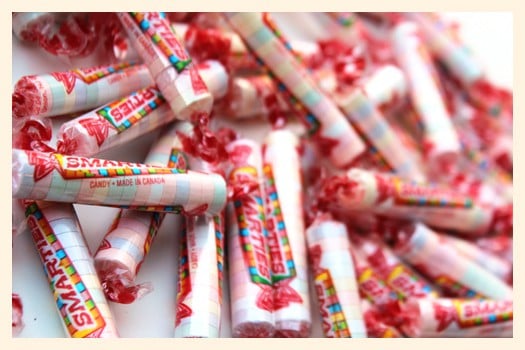 Each year my kiddies like to pass out treats to their friends in their classes, so this year i made some fun Halloween monster cards that we will attach Smarties Candy too.
Printable Halloween Candy Cards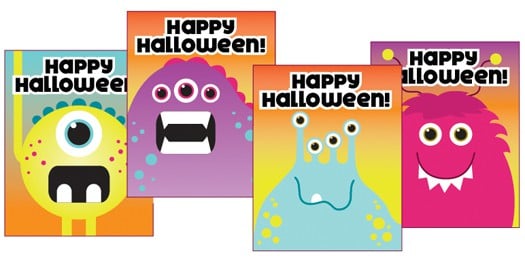 They are very simple to make. First, download the Smarties Halloween Printable Candy Card. Next, print out the printable onto cardstock and cut out the cards.  Finally, you will want to cut slits on the dotted lines near the monster's mouths with scissors or Exacto knife.  After you have done this, you can slip a roll of Smarties Candy right into it!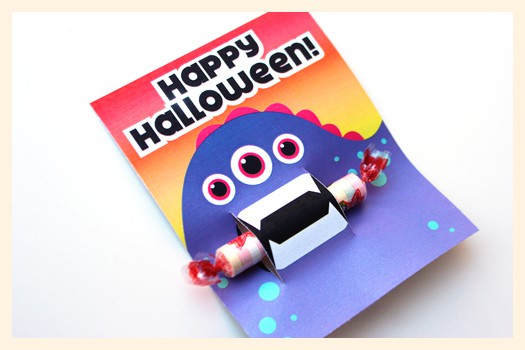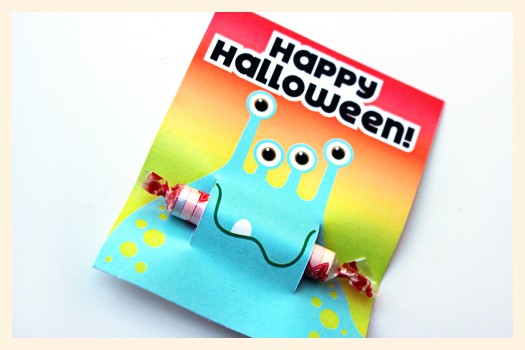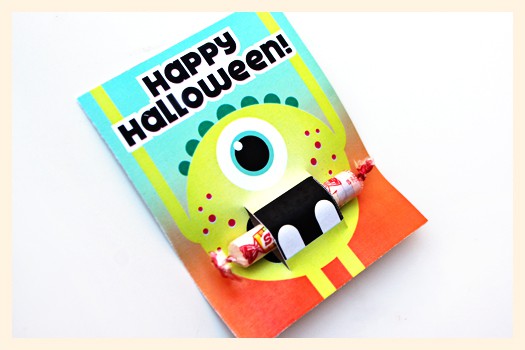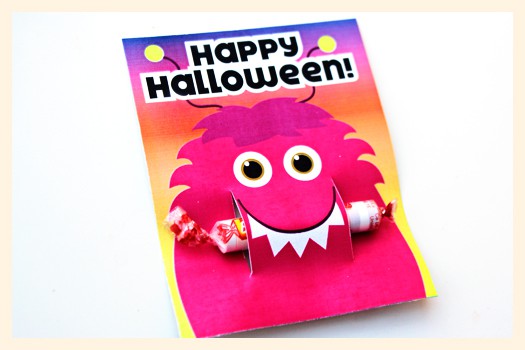 These little monster cards are a fun way to give out Halloween treats that everyone can enjoy!
And in case you missed it, here is the Smarties Halloween Candy Card Printable for you to download.