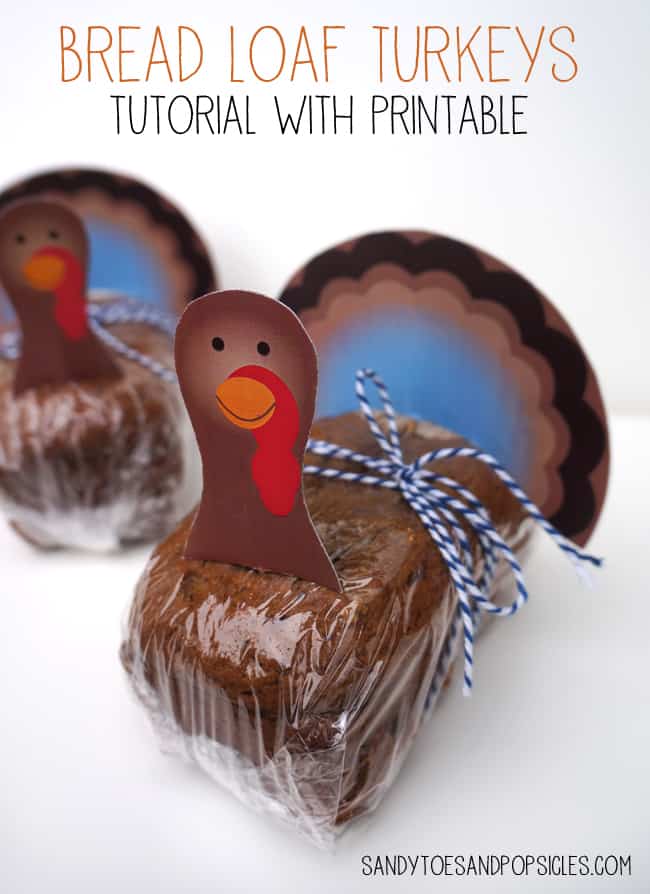 today i made some pumpkin spice bread for my kids teachers to enjoy on their holiday off from school. i wanted to dress them up a little and didn't have any Thanksgiving plates or bags. so i designed a fun printable to dress up my mini bread loaves as turkeys. they turned out much cuter than i thought they would, and were super simple to make.
and now that i made the printable….i might as well share it with my awesome readers. now you can make some bread loaf turkeys too! all you need is some cardstock, glue and toothpicks and in minutes you will have yourself your own turkey breads.
here is how to make a Thanksgiving Turkey Bread Loaf….
what you need:
mini loaves of bread (i used 3-½ x 5" bread…but i am sure you can use any smaller sizes)
toothpicks
1 piece of colored cardstock
1 piece of white cardstock
glue
scissors
step one print out the turkey printable onto white cardstock.
step two glue the colored card stock to the backside of your printed turkey pieces.
step three cut out your turkey pieces
step four slip a toothpick in-between the colored cardstock and printed cardstock of the turkey head and turkey feathers. (see below)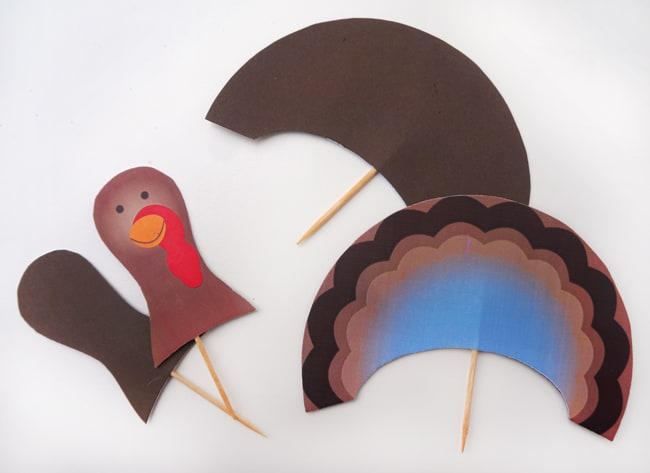 step five carefully wrap your loaves of bread with plastic wrap….then insert the turkey head and turkey feathers. if you want to add a ribbon or twine, it adds a nice touch.
and there you have your Bread Loaf Turkey. they make a nice Thanksgiving gift for your friends, neighbors or party hosts. and since you can make quite a few mini loaves of bread with one recipe, you can make some to save and some to share in no time flat.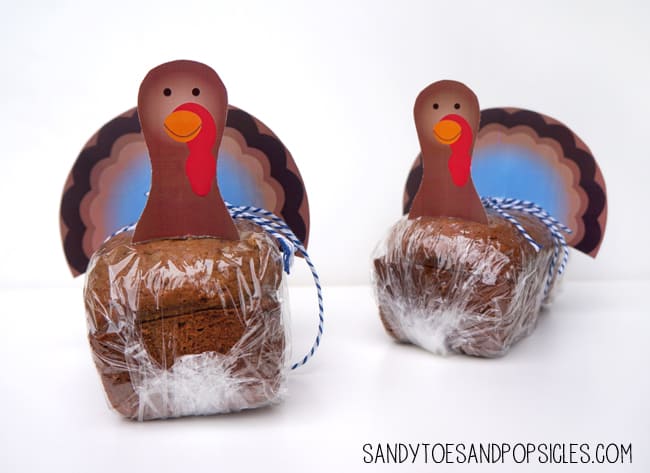 click here to download the free printable Thanksgiving turkey printables.
Happy Thanksgiving. Gobble Gobble