today, we made earth crayons out of all our broken blue and blue crayons in honor of 
Earth Week. so simple to create, but they turned out amazing. it's just another way we can

things, instead of throwing them away.
what you need: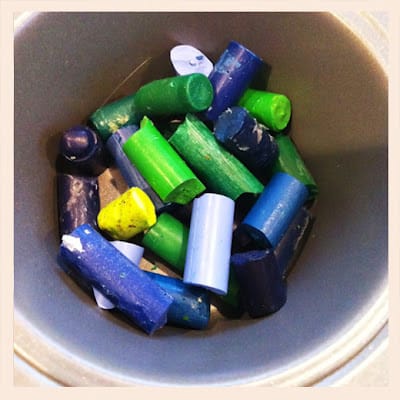 step 1
take the paper off your crayons and break them up into small pieces. i like to use light and dark greens and blues. you can also add white if you'd like.
step 2
arrange crayon pieces in muffin tin. try to place the colors to next to different colors. fill about ¾"- 1" full.
step 3
place into 300º degree oven just until they fully melt. (about 20 minutes) don't let them stay in there too long or else the colors will mix up into one color and the wax will start to smoke.
step 4
let completely cool. i let mine cool on the stove top for 15 minutes and stick in the fridge for 15 minutes and they pop right out. whala!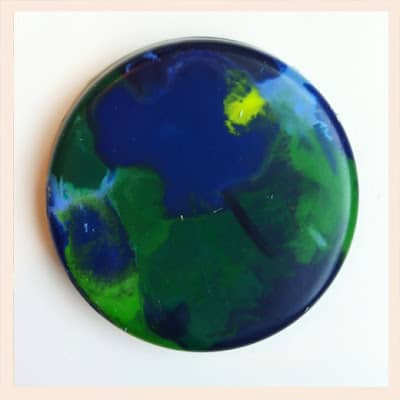 {participating in
Funky Polka Dot Giraffe
 &
Creation Corner
linky parties }