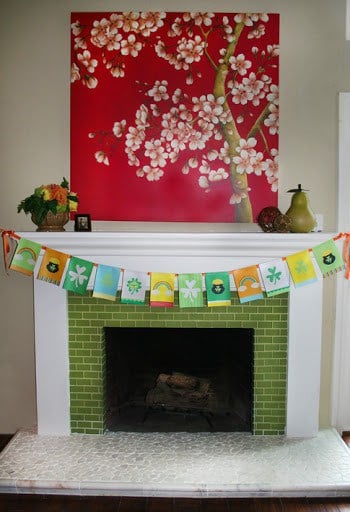 i wanted to decorate for
St. Patrick's Day
, so i designed a little flag banner. i sure do love flag banners. i probably should have printed it out on heavier cardstock. but i am pregnant, and that is going to be my excuse for everything from now on (until the baby comes!).
and you know.... i thought that it would be fun to give the template to my bloggie readers.
1. print out the flags onto some cardstock from your printer
2. fold the tops of the flags over a ribbon, yarn or string. glue or tape the back.
now you will have some
St. Patty's Day CHEER!

hope you are crafty.
click here for the PDF template.