This is a sponsored post written by me on behalf of Cardstore.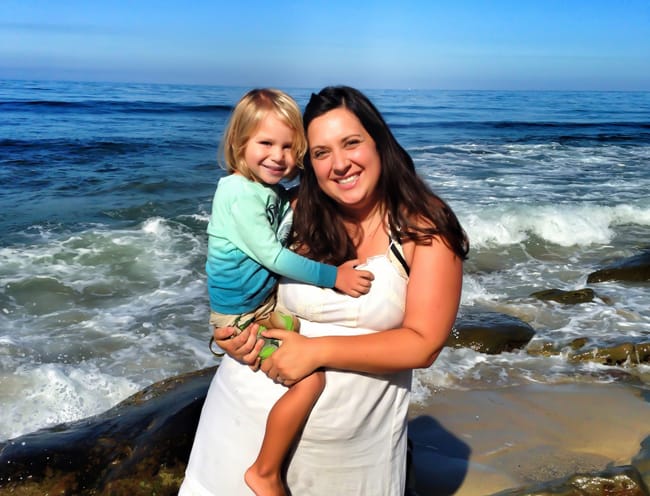 i would say becoming a mom is one of my biggest accomplishments in life. although some would say it's one of the hardest jobs you could ever have, it has been the best job i've ever had. staying up through the night with a sick child, worrying that i made the best decisions for them, homework, and driving them to all their practices and events may be tough on me, but just having one of them whisper in my ear that they love me, makes it all worth it. i wouldn't trade the job of "mom" for any other job in the world.
the "world's toughest job" by American Greetings. have you seen this video?
American Greetings decided to create a job posting for the "pretend" company, Rethom Inc. (the word "Mother" spelled backwards), based on everything moms do under the title 'Director of Operations' and posted it online and in printed ad spaces across the country. it resulted in 2.7MM impressions, however the Cardstore only had 24 inquiries for the job. the job description outlined all of the tasks of a mother without revealing the job was indeed a mom. watch as you see the job applicant's reactions as they are being interview….and be sure to watch till the end!
the first time i saw this video, it was very emotional for me. for one, it's always great to be reminded that we need to appreciate our moms for all they do and have done for us. i know my mom has sacrificed a lot throughout my life for me…and until i became a mom myself, it was hard to comprehend what all that meant. and two, many times i feel like i don't do enough…that i am not a good enough mom for my boys…i have written some of my thoughts about that here. but that's not the case. we as moms sacrifice our lives as we knew it, for our children. the job may be hard, but it can be the most rewarding one you will ever have.
and although, i feel the job description on the video was a bit severe when it came to never being able to rest or having time to eat…there are times when this can be the case on many occasions. you never get to rest at being a mom, you always hold that title, and constantly have your children on your mind. a mother's mind never rests…but i am pretty sure most moms would have it any other way.
MOMS ARE AWESOME….
you just might want to make her a card for this Mother's Day. and you can do so at the Cardstore.
i made this personalized Mother's Day card at the Cardstore for my mom. it's not an e-card. it's a printed greeting card that gets mailed. it was my first time ever ordering a personalized greeting card online. now i'm hooked! it was so much fun picking out the card template and SO EASY to add my own photos that i can't imagine not making an adorable card like this for every special occasion.
i was able to connect to my online social media sites, such as my instagram account, and choose photos to add to my design, straight from the Cardstore website. when i have to search for photos, i tend to not get projects done. that is why i loved this service.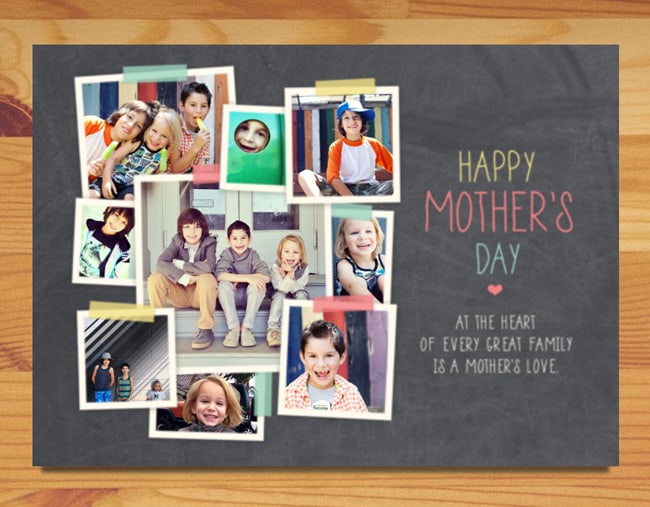 plus, i was able to customize the entire card…the front, the inside, and even the back.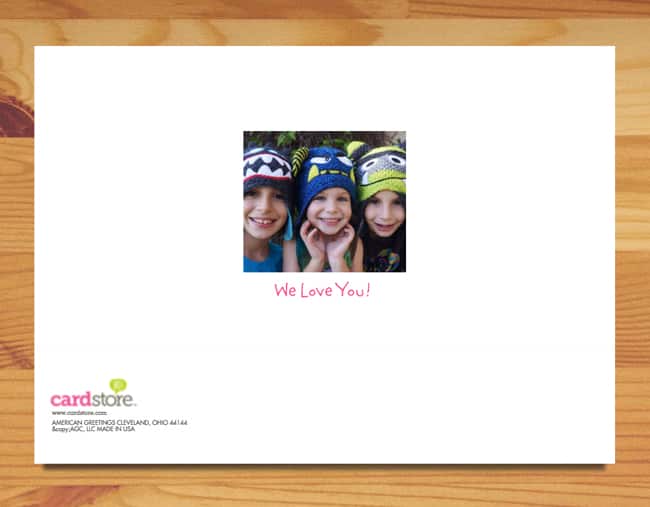 and even better, the Cardstore prints and mails your card for you. that's right…they add the postage, your return address and the address of the recipient to the envelope and mail it right out for you…or on the date you request. any day of the year…you can even schedule an entire year of cards at once. talk about being organized. and the price? $3.69 or less plus postage. what a deal.
plus, here's a special deal….use PROMO CODE CCF4249 to get your Mother's Day Card for only $2.49
This is a sponsored post written by me on behalf of Cardstore.