This is a sponsored post.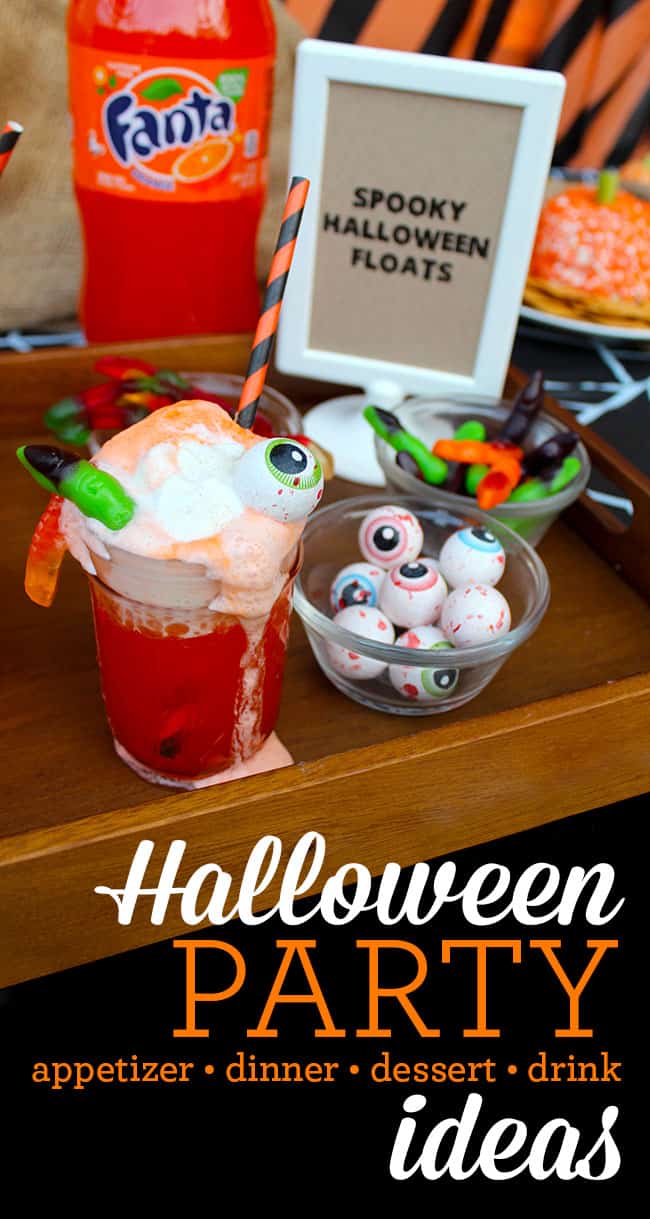 i have always wanted to have a Halloween Party, there are so many fun ideas, and i knew my boys would love it. so last night we finally had one. it was more of a Halloween Dinner Party, and us and our neighbors enjoyed some spooky drinks, food and desserts. let me share with you all the fun food i made. all of them are really easy to make, so anyone can create them. you could even use one of the ideas in your evening family dinners to excite the family for Halloween.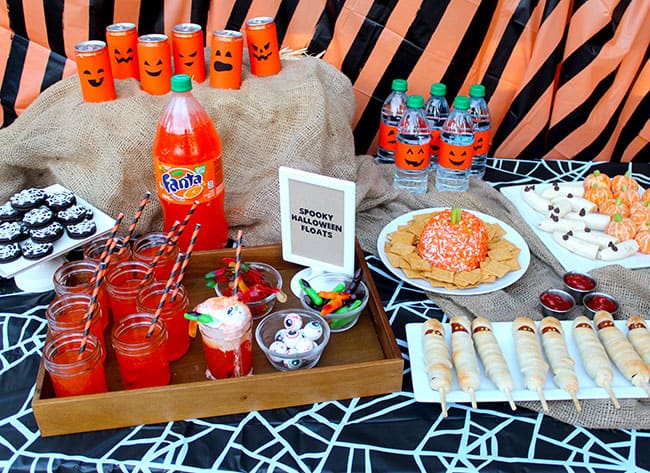 first up were drinks! i had the idea to make a pumpkin patch out of the drinks. the Fanta mini cans and the 20 oz. Dasani Water made the perfect size for my pumpkin.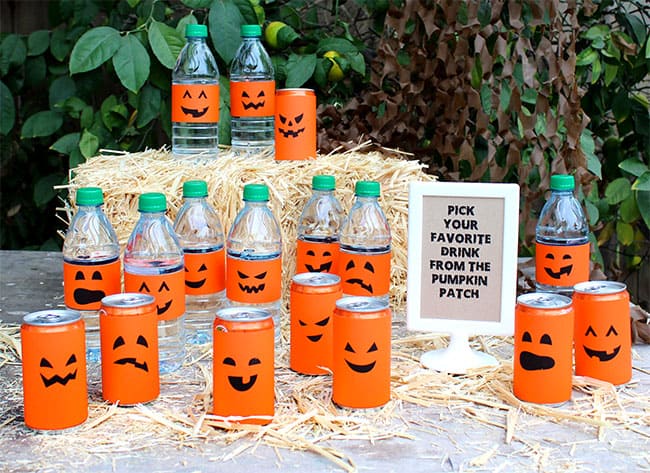 to make your own drink pumpkin patch, you need 8.5  x 11" orange paper. download the pumpkin drink printable here, and print it onto the orange paper. cut the printable to the correct size and tap the pumpkin bands around the Fanta and Dasani Water.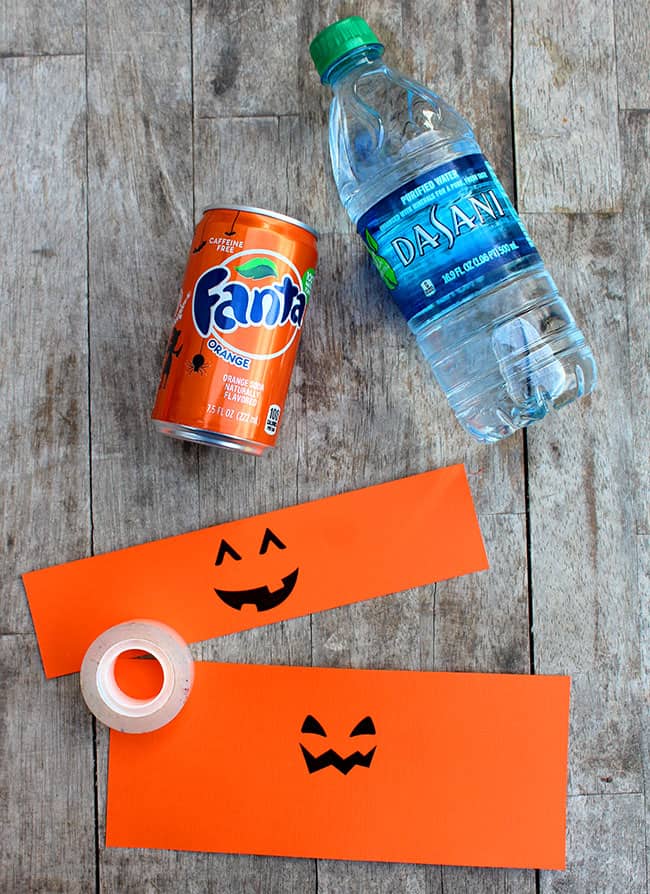 aren't they cute!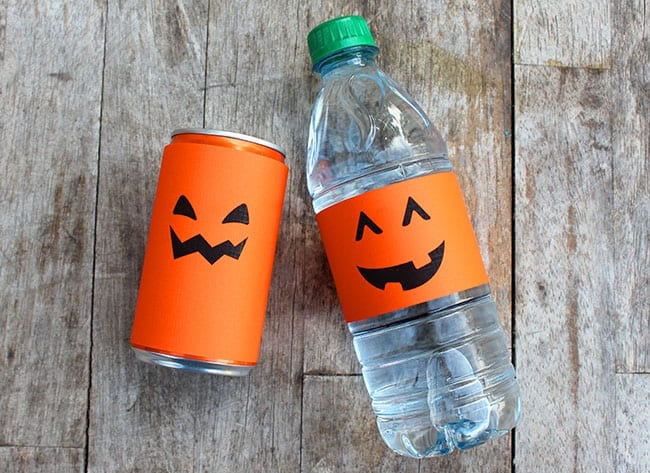 lastly, i set all the Fanta pumpkins and Dasani Water pumpkins up like a real pumpkin patch, and placed a sign letting guest know they can pick their own drinks. download the free printable here.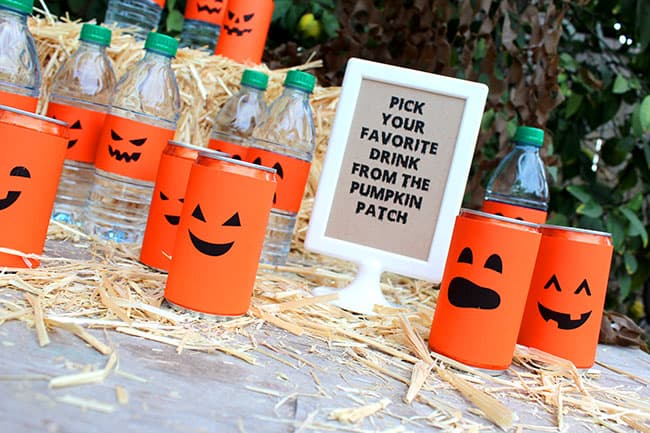 this Pumpkin Shaped Ranch & Onion Cheese Ball made the perfect appetizer for my Halloween party. the kids devoured it, they liked it so much. to make it, all you need is 2 cups cream cheese, 1-½ cups shredded cheese, ¾ packet Ranch Dressing mix, and ¼ cup chopped green onions. mix all the ingredients together and form a ball on plastic wrap. wrap it up and place in the refrigerator for a few hours. once chilled, roll in shredded carrots and place a piece of celery in the top for the pumpkin stem. keep chilled until ready to serve.  and make sure to serve it with Wheat Thins, they make the best dippers and taste great with this dip.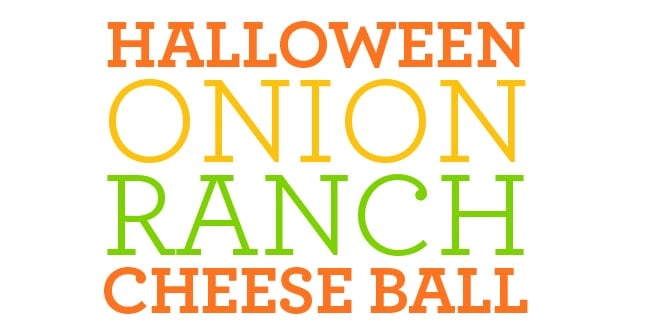 i love how it turned out, and it makes a great appetizer for kid or adult Halloween parties....even Fall and Thanksgiving celebrations. here is the recipe for this Halloween Onion Ranch Cheese Ball.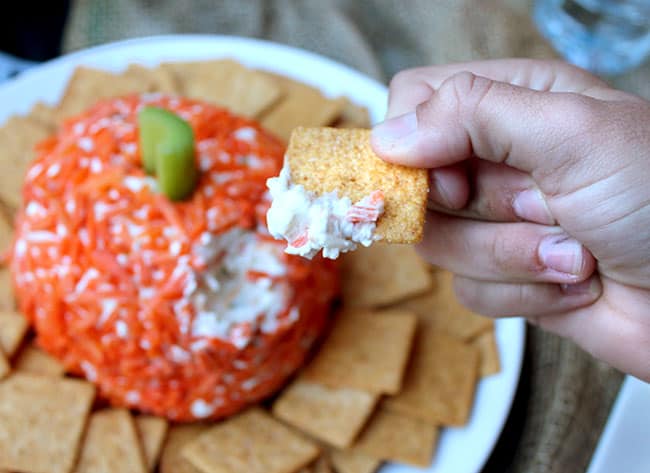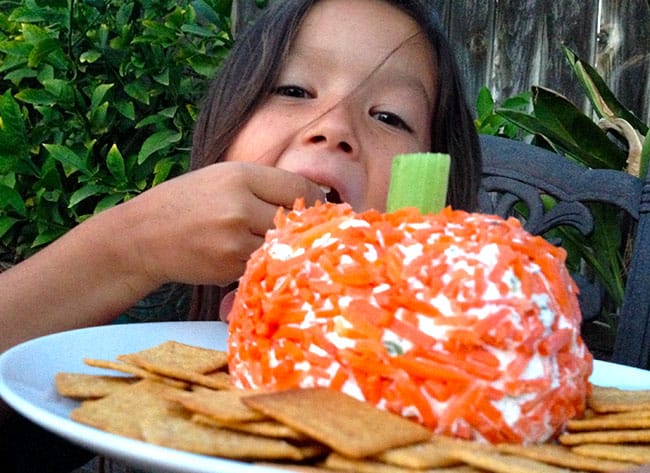 i also made mummy hotdogs for the dinner. i  bought wooden sticks at the craft store (they are made for caramel apples) and then wrapped pre made breadstick dough and wrapped it around the hotdogs. by baking them at 375º until golden brown and adding mustard eyes, you will have these adorable mummy dogs. here is the recipe for mummy hotdogs.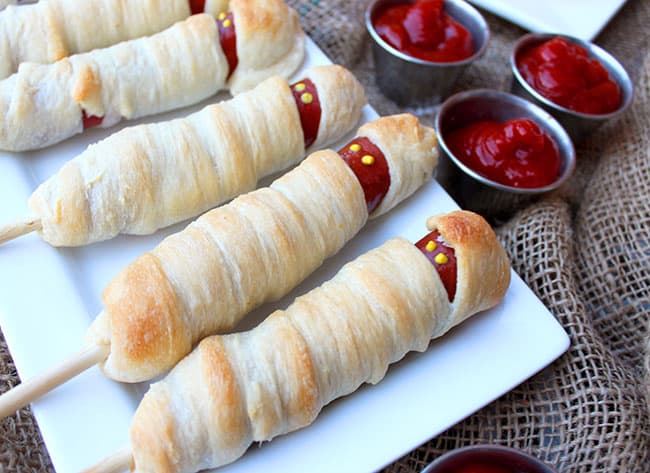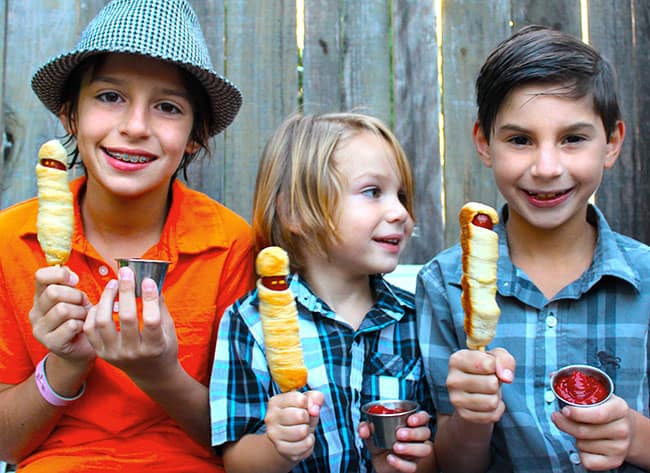 these banana ghosts and clementine orange pumpkin made a fun side dish for our mummy hot dogs. they are easy to make, just use chocolate chips for the banana ghost eyes, and a little piece of celery makes the pumpkin stem on the oranges.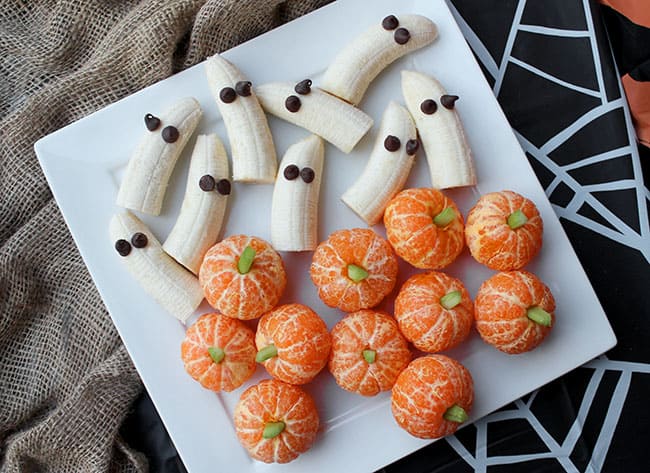 and for treats...because you have to have treats at a Halloween party, i made these Spider Web Halloween Oreos. by using a fine tip frosting piping tip, i just piped on the spider webs with white royal icing onto my Halloween Oreos. i was surprised how fast it was to make these, and they turned out just like i was imagining. first pipe the frosting in the 4 cross webs, then starting in the middle, pipe the spiral that connect the cross webs. simple as that. let them dry and they are ready to serve.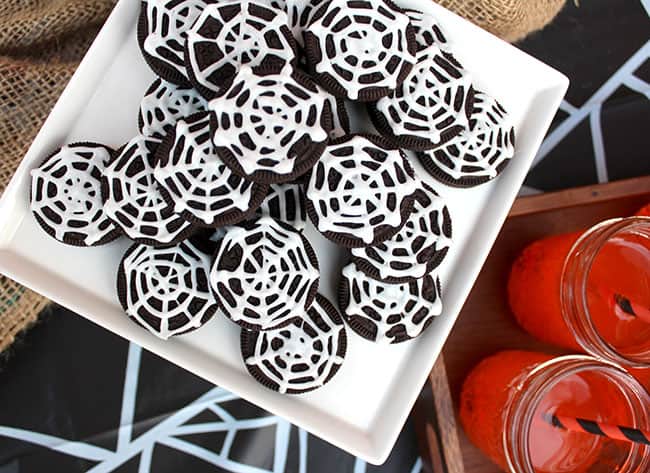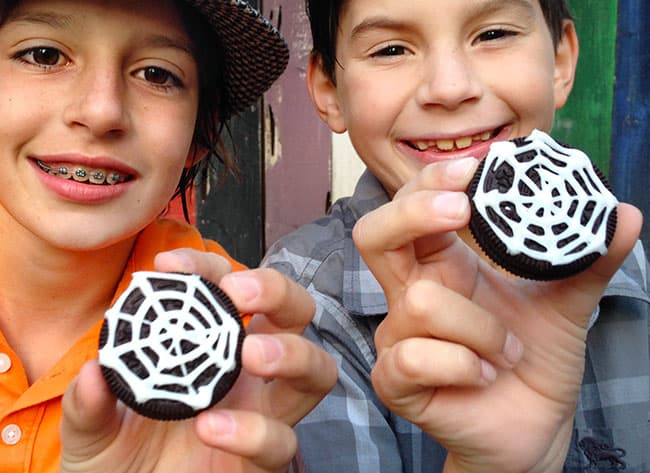 and for the finally, everyone made their own Orange Fanta Spooky Halloween Floats! start with Fanta Orange Soda, and add a scoop of vanilla ice cream. set out creepy gummies and eyeball candy to make them spooky. download the free printable sign here.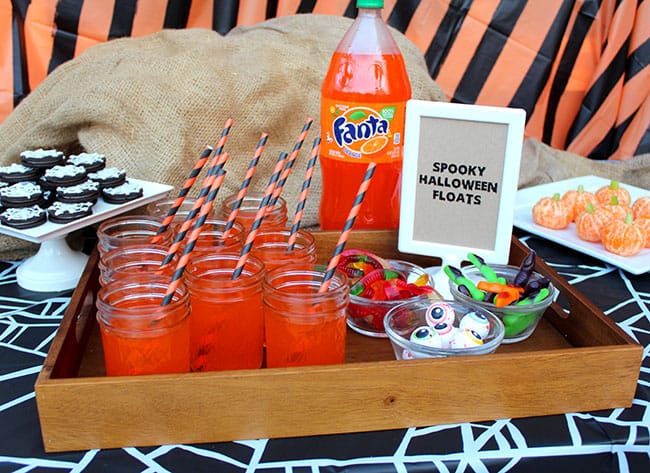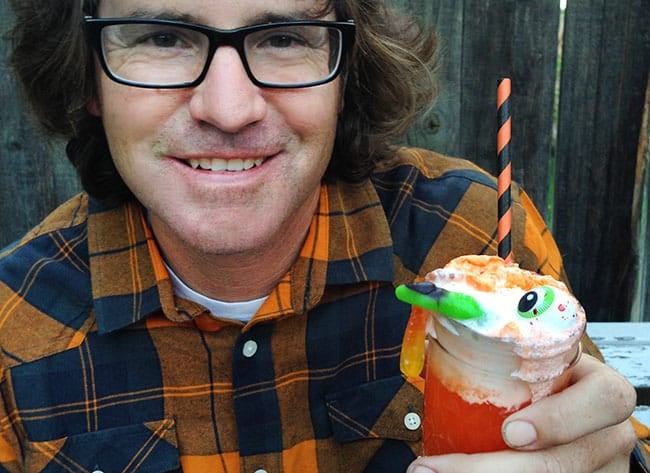 these were the hit of the party and were super yummy! everyone loved adding their own creepy treats to make them spooky. but if you aren't into spooky, then make them Jack-o-lantern themed.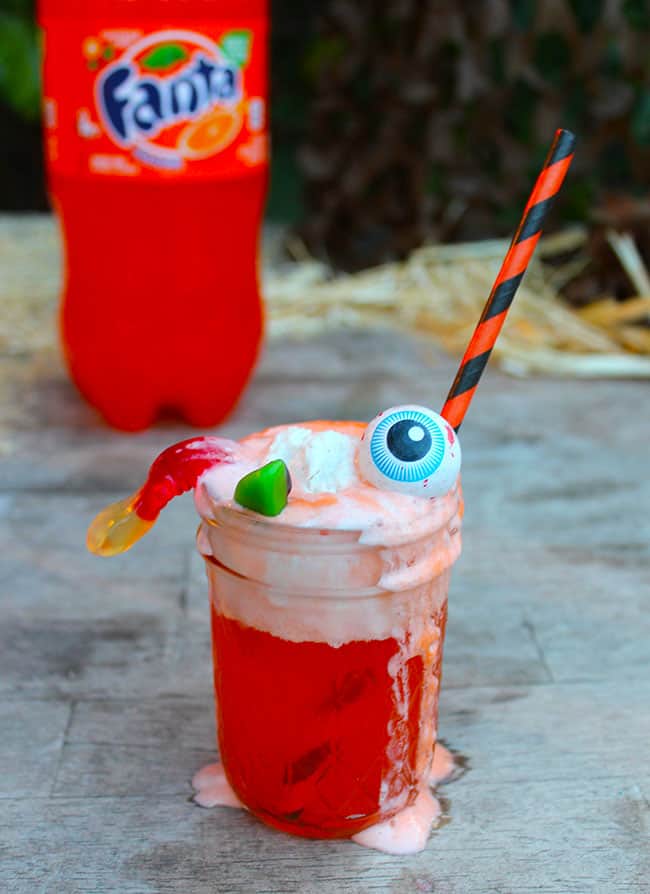 our Halloween party was a sweet success. it was so much fun to plan. to find the ingredients i used to make the party happen, head over to your local Walmart store! you'll find great prices there.