This post was sponsored by CollectiveBias and its advertiser. All opinions are mine alone.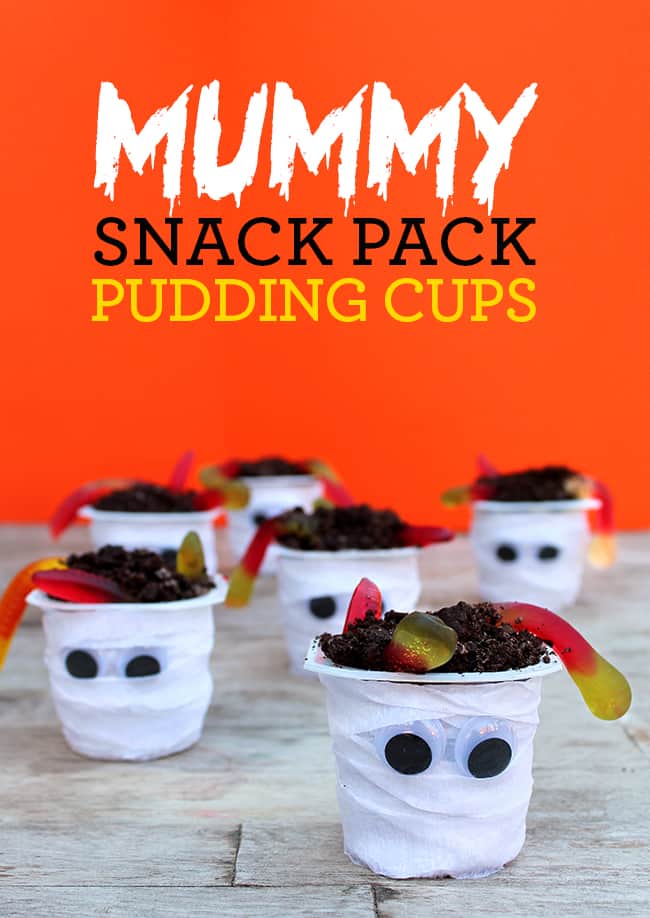 every year i end up being the room mom for one of my boy's classes at school. with that, i take on the duty of planning the class party for each holiday. i am always looking to doing a fun themed treat....but the key is, that it must be easy to make as there are 30 kids in the class....who has time to get super fancy with these big class parties!  these Snack Pack Pudding Cup Mummies are perfect, they are fun for Halloween and really easy to make. i also like that you can prepare the mummy details far in advance of the party and just add the mix ins or toppings the day of.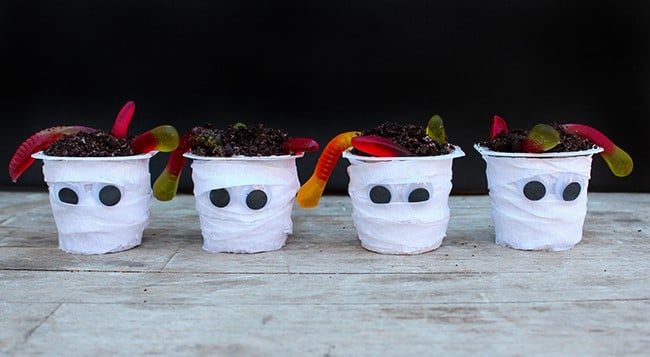 to make these Snack Pack Pudding Cup Mummies, you will need: Snack Pack Pudding Cups, white crepe paper streamers, googley eyes, hot glue gun with glue, or tape.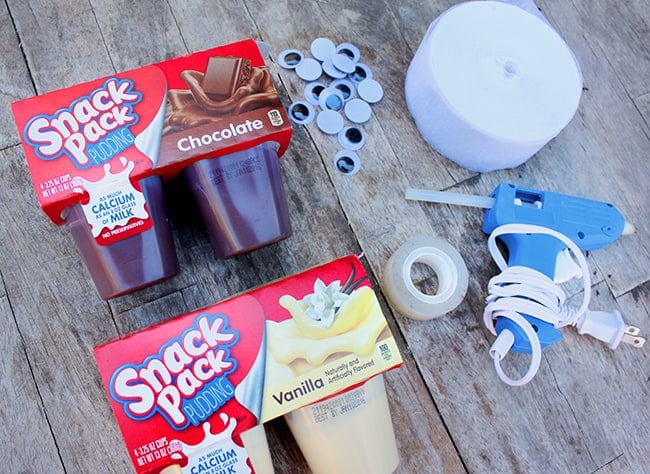 first, with a serrated knife, slice the crepe paper in half as shown. this will make the crepe paper the perfect size to start wrapping your Snack Pack like a mummy.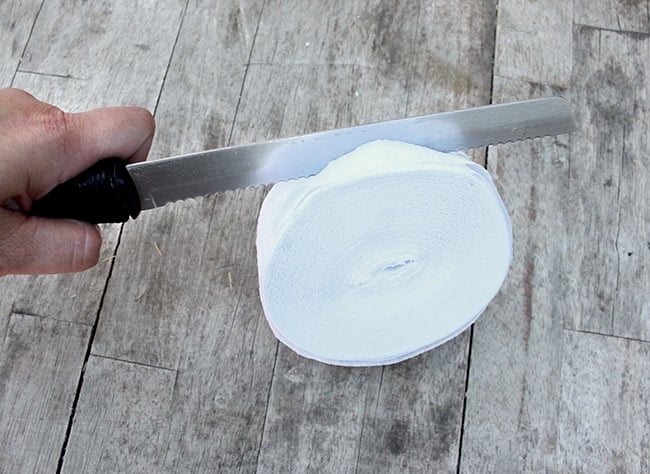 to start making your pudding cup mummy, glue the end of the crepe paper to the Snack Pack with hot glue or tape. i have found that you can do this entire project with just using hot glue and no tape.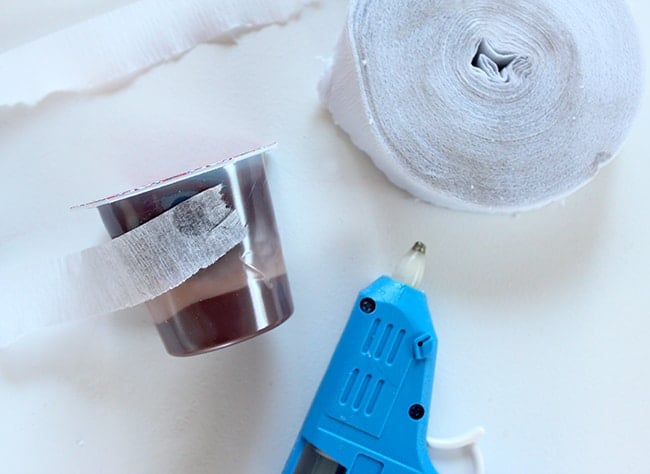 now you can start wrapping the crepe paper around the Snack Pack Pudding Cup. you don't need to keep the crepe paper smooth, in fact it looks more like a mummy if you let it twist and fold as you wrap it.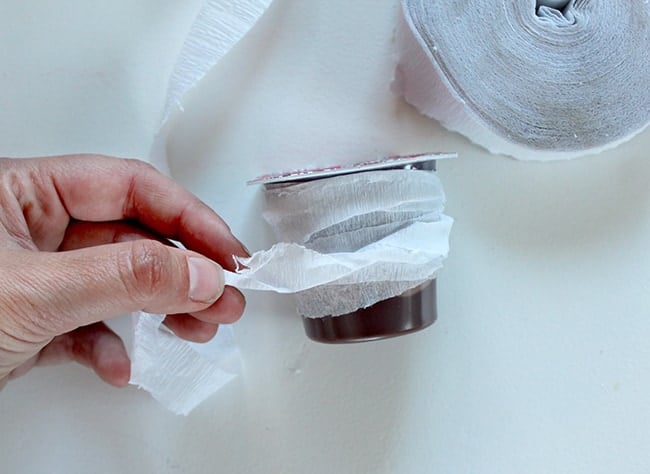 once you have wrapped the Snack Pack completely, stop wrapping, but DO NOT break the crepe paper off yet, let it hang down. glue two eyes onto the Snack Pack with hot glue.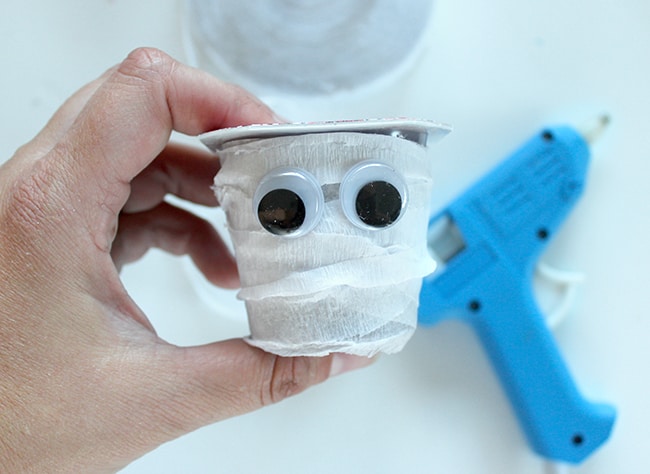 then continue wrapping the mummy with the crepe paper, allowing it to creep over the eyes on the top and bottom to make it look like the mummy's eyes are peeking though. when you feel that you have wrapped enough, break off the end of the crepe paper and glue it to the back. simple as that, your mummy is complete!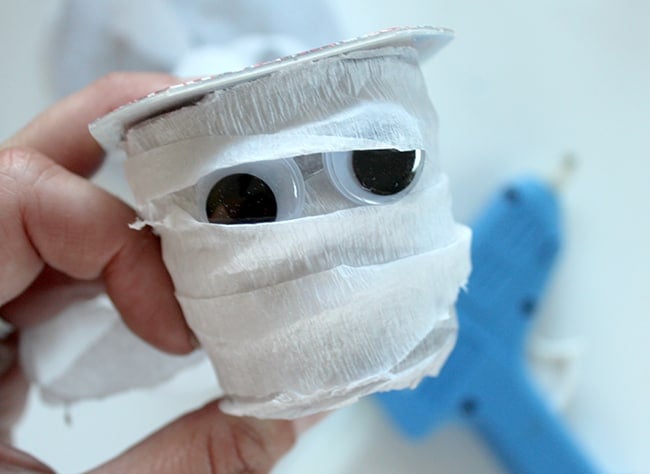 look how fun these little mummies look.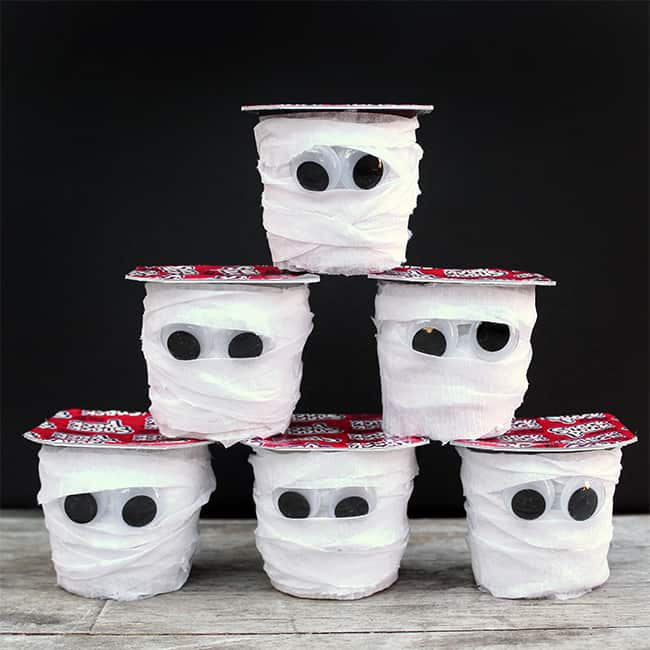 and if you want to add even more fun to your Snack Pack Pudding Cup Mummies, how about adding some mix ins. crushed Oreo cookies and some and some gummy worms will make your mummies a little more creepy.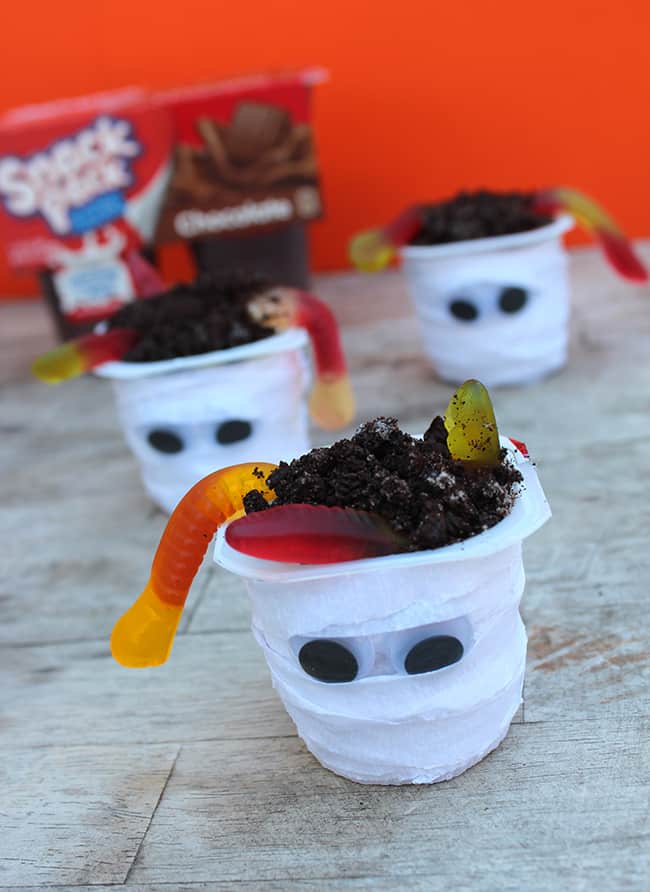 or for a fun class activity, let the kids add their own mix ins. Reddi Wip, Crunch n' Munch Popcorn, Orville or ACT II Popcorn, Nutter Butter Cookies and Oreos Cookies make great mix ins and taste great with Snack Pack Pudding Cups. kids like creating their own treats, so they will think this is really fun.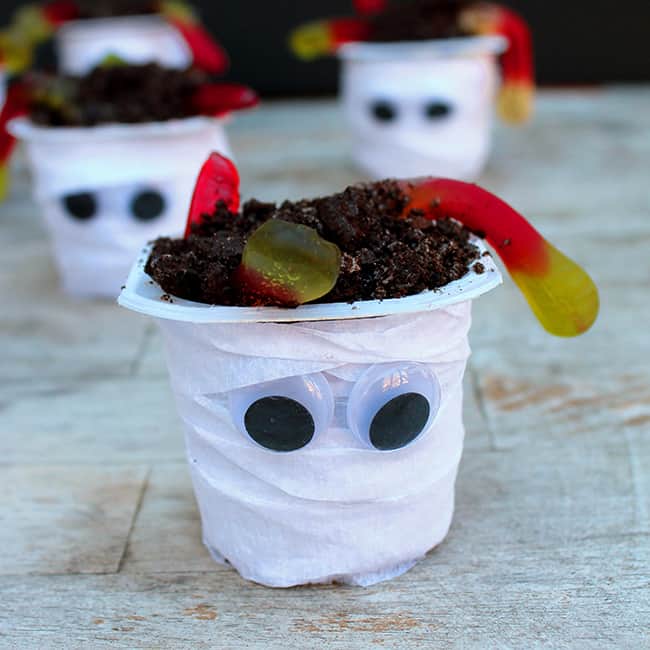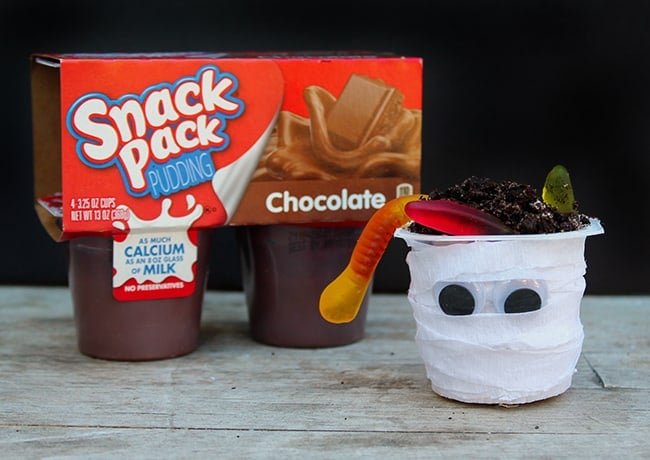 you can find all your Snack Pack Pudding Cup needs at your nearest Walmart store.