This week I made my Sweet'N Low Candy Corn Ice Cubes as part of a sponsored post for Socialstars #SweetNLowStars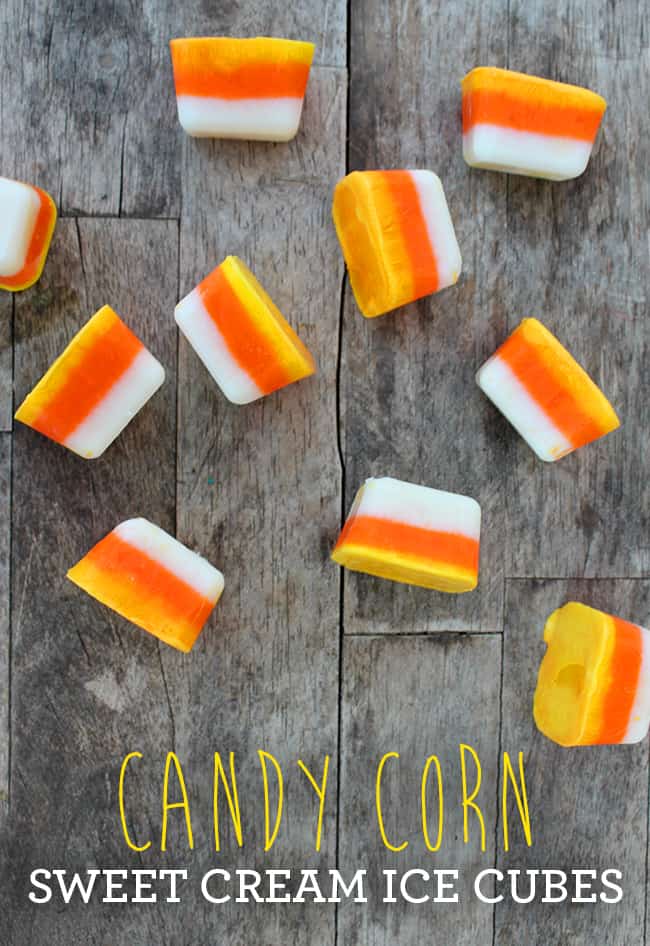 it's Halloween time! i love this time of year because i love all the cute Halloween decorations and fun ideas that you see all over the place. i don't like the scary stuff, but i love pumpkins, cute black cats and candy corn. i love, love, love the colors of candy corn. so i thought it would be fun to make some candy corn ice cubes. these Candy Corn Sweet Cream Ice Cubes are really simple to make and use ingredients you probably already have around the house. they are made with half & half, so they are great to put in hot chocolate, chocolate milk, coffee, root beer, cream soda or even sparkling waters.
to make Candy Corn Sweet Cream Ice Cubes, all you need is half & half, food coloring, Sweet'N Low, food coloring and an ice cube mold. you will first mix the half & half, food coloring and Sweet'N Low together, then divid the mixture into three parts. you will then add orange and yellow food coloring to two of the parts leaving the third part plain. then one at a time, you will fill the ice cube tray in layers, letting each layer freeze before adding the next.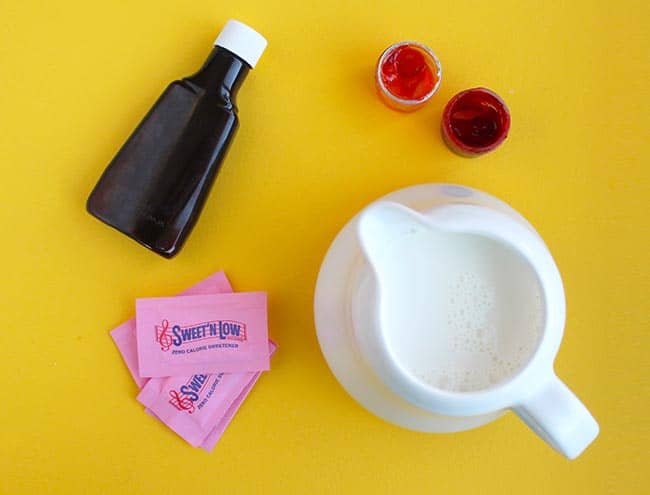 once all the layers are frozen, you will end up with these fun and festive Candy Corn Sweet Cream Ice Cubes.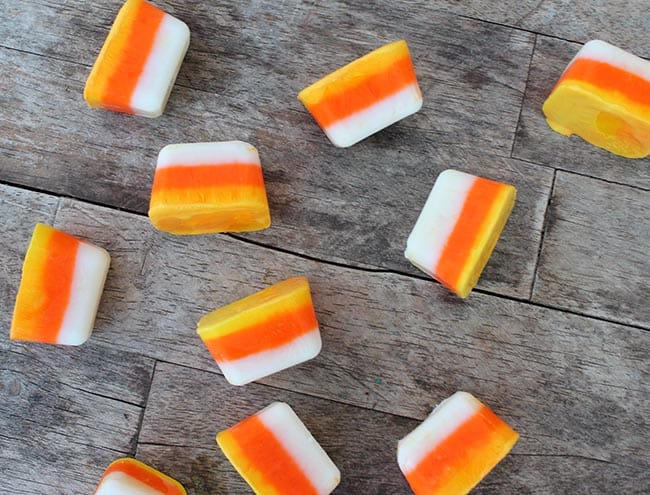 the kids will think they are fun added to hot chocolate or chocolate milk....
add them to coffee.....or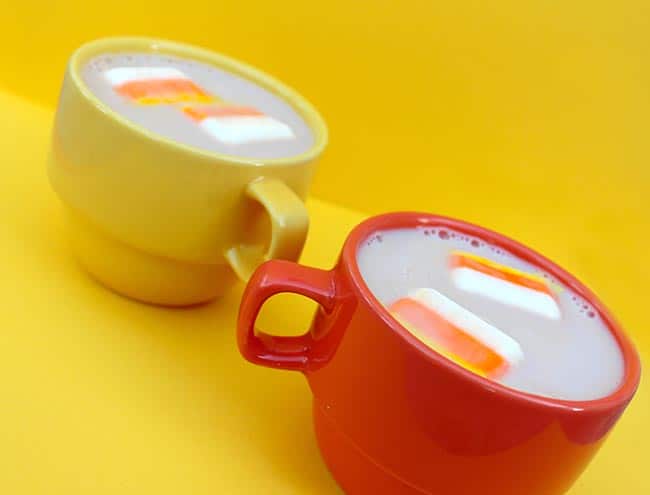 you can even add them to root beer or cream soda to make a vanilla cream soda.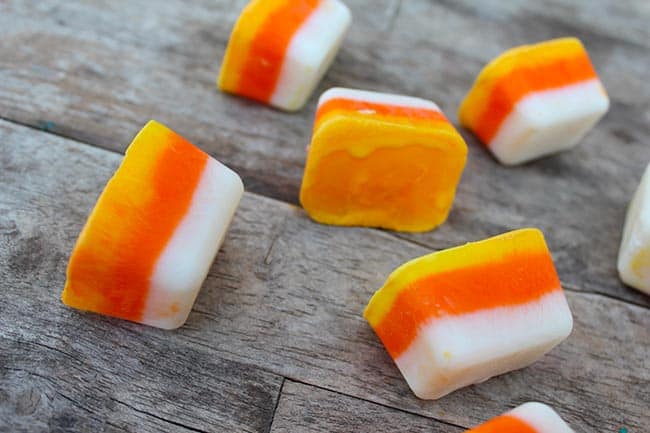 and these fun Halloween ice cubes are the perfect thing to make when you have some extra half & half sitting around that you don't have anything to use it for. using the Sweet 'N Low cuts down on the extra calories of added sugar....plus, i can't tell the difference. you can add more or less according to your taste.

ingredients
2 cups half & half
2 packets Sweet N' Low
1 teaspoon vanilla
yellow & orange food coloring
ice cube tray
directions
combine half & half, Sweet N' Low and vanilla together. divide into 3 separate bowl. add yellow food color to one bowl and orange to the other, leaving the last one white. Place colored half & half mixtures in the refrigerator. In an ice cube tray, fill each section ⅓ with plain half & half mixture. Place in freezer until fully frozen. Then do the same with the orange mixture, and lastly the yellow.
use in coffee, hot chocolate, root beer, cream sodas or for some Halloween fun. Enjoy!
makes 12-16 ice cubes
tip: they melt quickly, so keep in freezer until ready to serve. set out on a chilled plate.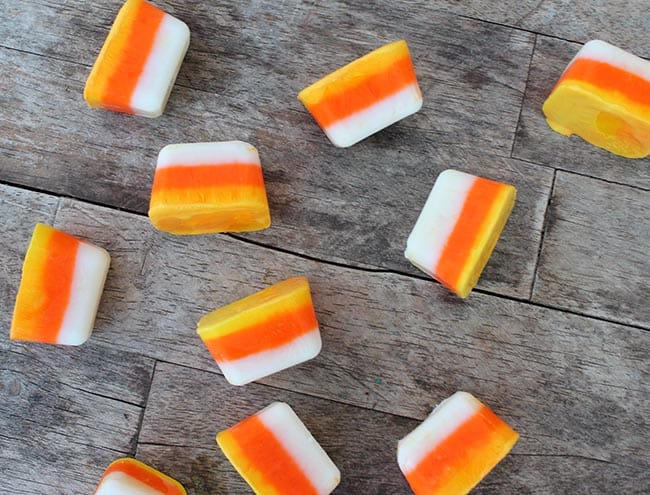 { disclosure: This is a sponsored post. I am an Ambassador for Sweet'N Low. All thoughts and opinions are my own. }