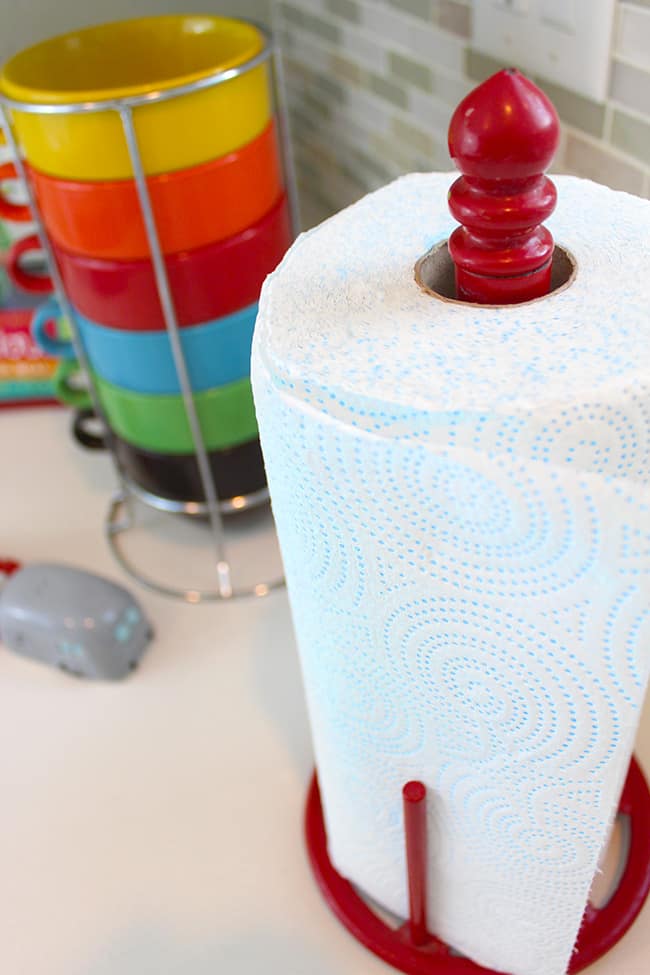 i received a special delivery from Sparkle® this week. they just launched their new line of Sparkle® towels with a hint of color, paper towels with pop of blue color. inside the box were their new paper towels and a fun light that changes colors with an app on your phone. cool huh!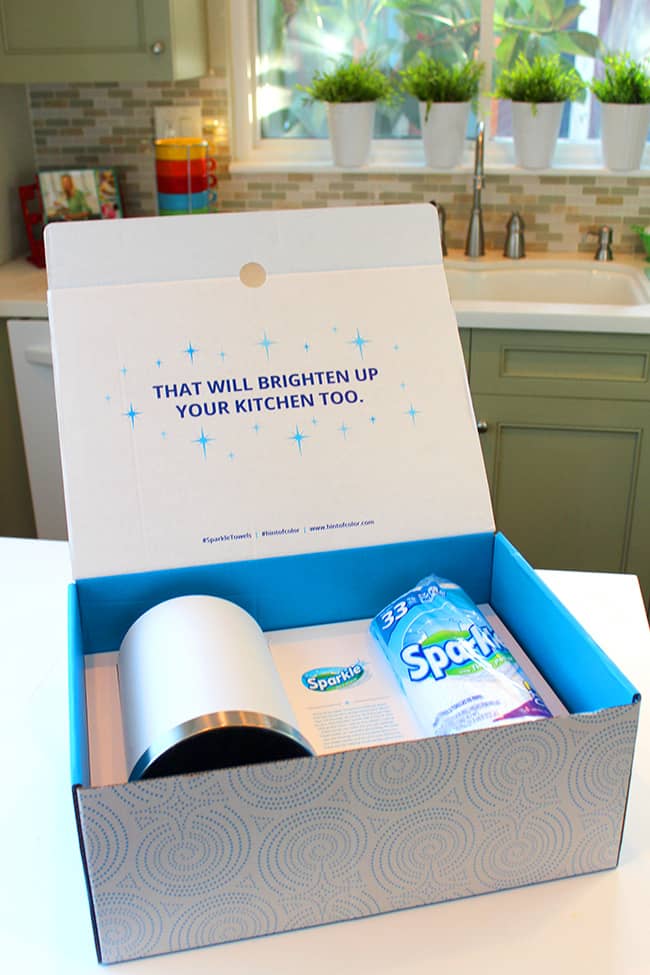 as you can probably guess from my colorful blog, and my many colorful craft posts, I LOVE COLOR!
ALL COLORS. in my home, the more pops of color, the better. when i see color, it makes me feel happy and joyful. my kitchen is bright and white with the walls and cabinets being neutral colors..., but the decor, that's another story. wherever i can add some color, i do it. whether it be a cookbook, a stack of colorful dishes....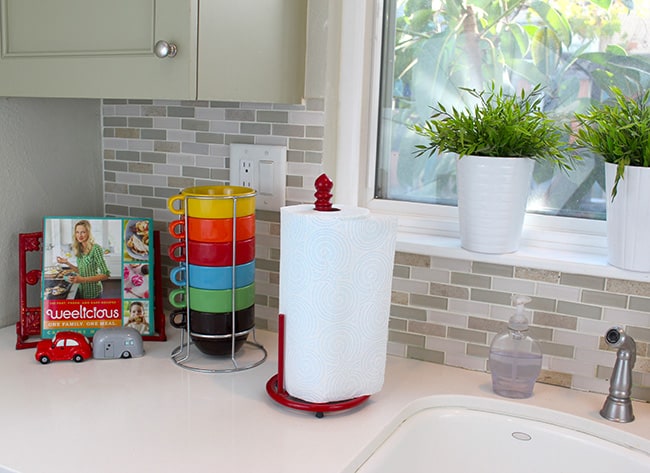 even kitchen utensils. wherever i can add some colors, i do it.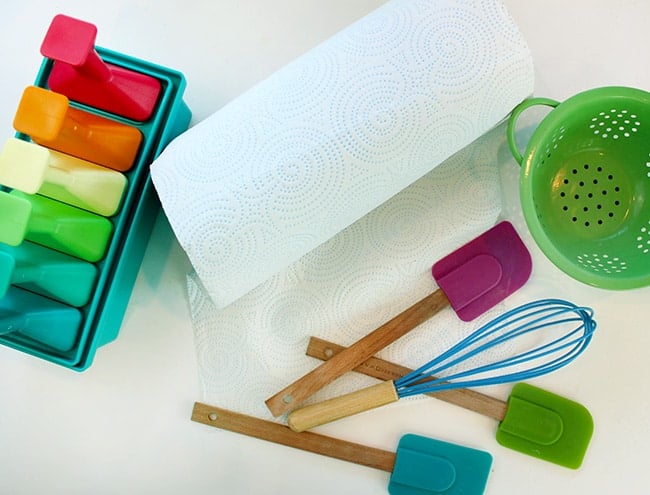 that is why i really like these Sparkle® towels with a hint of color.  they are the answer for those for who think white towels are a little too plain, but prints don't always match the décor. having subtle pattern of a single color, they deliver just the right amount of color to add a touch of style to any kitchen. and Sparkle® towels are made and priced to offer the right mix of performance and value to consumers.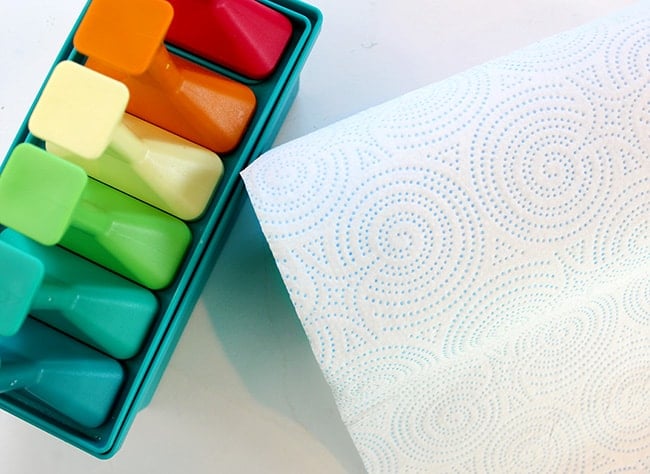 the new blue design of the Sparkle® towels with a hint of color reminds me of a winter wonderland, and a certain ice princess my nieces are always singing about.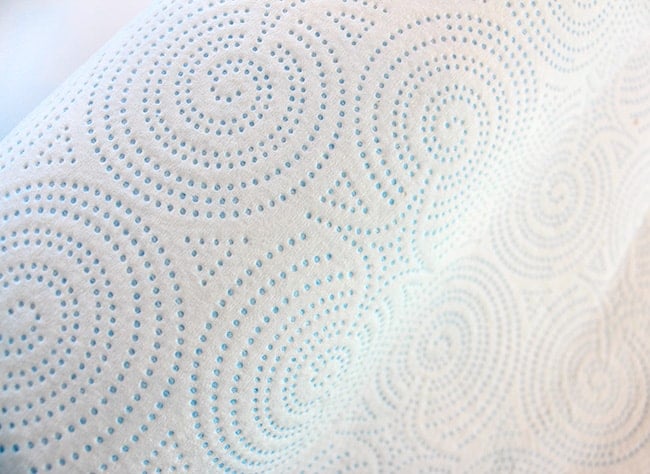 so i thought these hint of color paper towel would make a perfect wintery "frosted winter" wreath.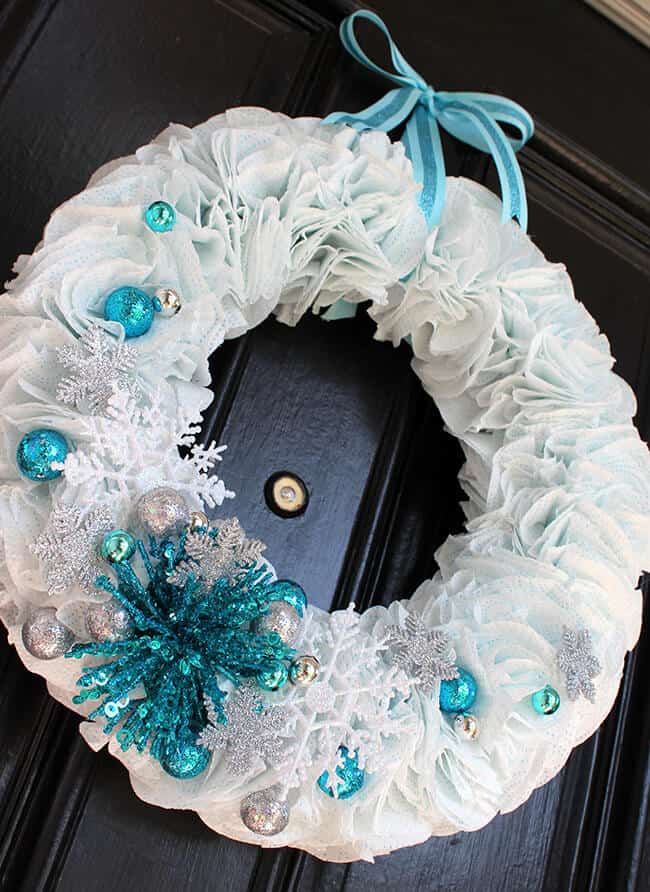 to make this Wintery Holiday Wreath, you will need Sparkle® towels with a hint of color, a foam wreath, hot glue, and glittery snowflakes, embellishments and ribbon.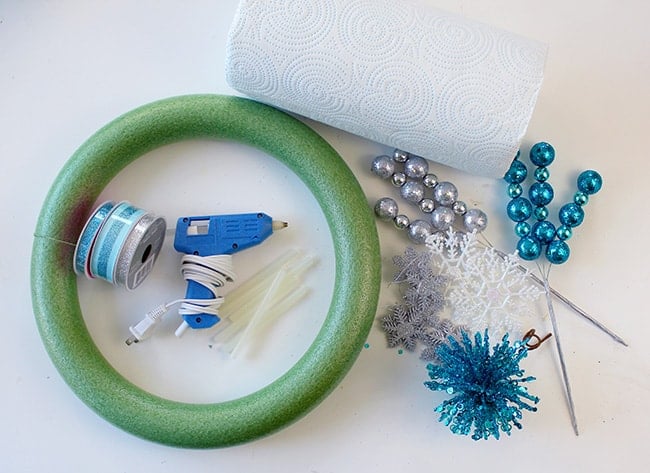 first you will cut the Sparkle® towels with a hint of color into a bunch of 4-5" circles. the amount you will need depends on the size of your wreath. i found a canned food that was the perfect size and used it as a template. then i stacked 7-8 sheets of paper towels and cut them all at once.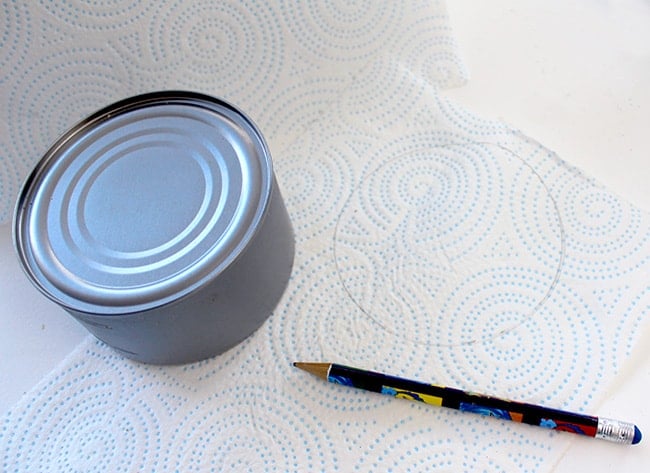 you will need a lot of these circles...you will probably use close to an entire roll. you will end up with these.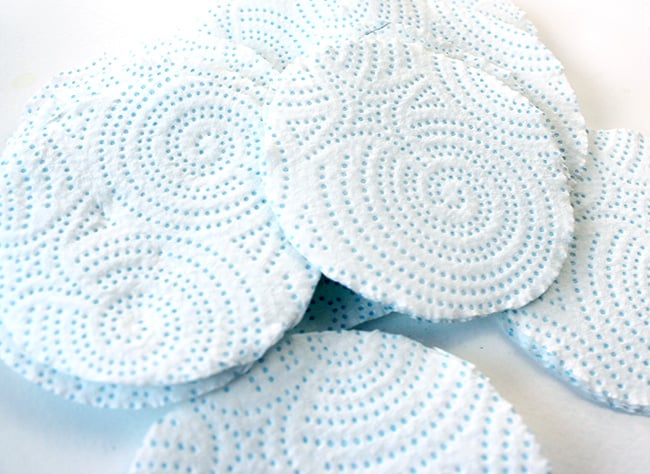 next, take one of the paper towel circles and pinch it in the middle to make a pretty flower like blossom. make sure the blue design is on the inside.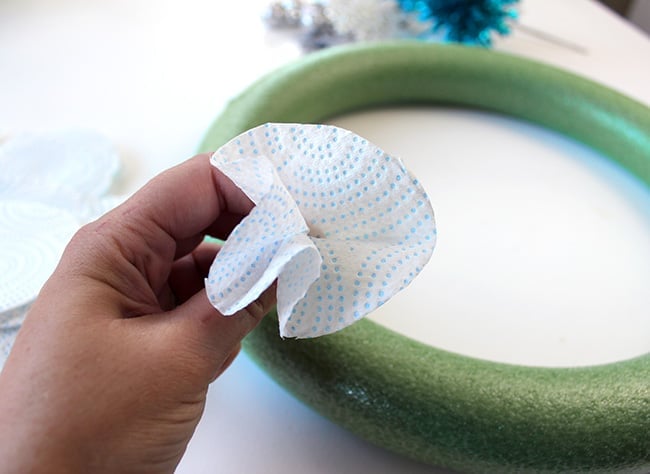 hot glue the point of the paper towel flower to the wreath. place each one about an inch apart all over the front of the foam wreath.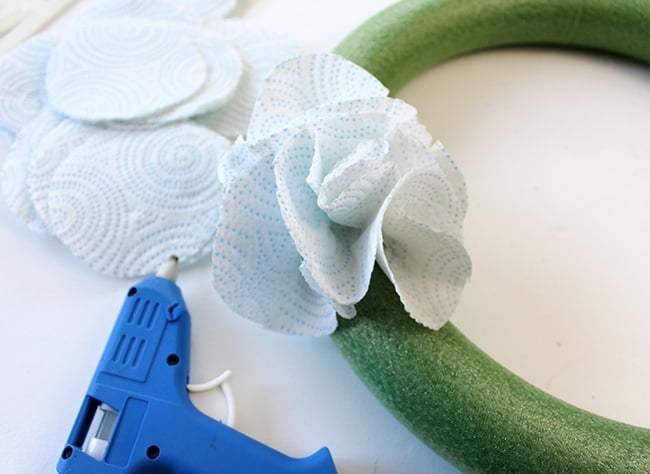 you will do this over and over until the entire wreath is covered.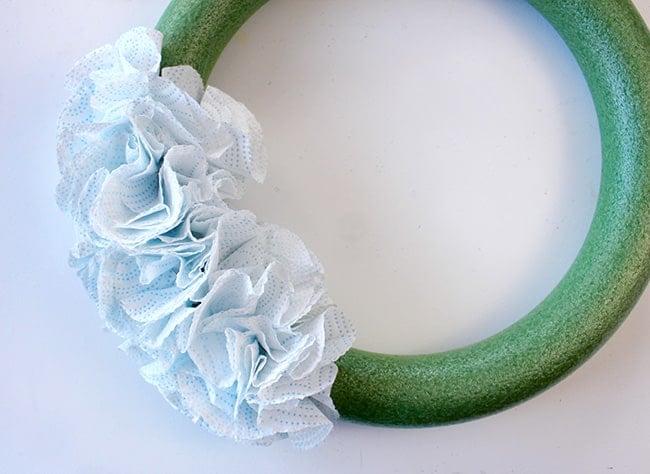 finally, add the snowflakes, embellishments, ribbon or anything you would like to make it sparkle and wintery.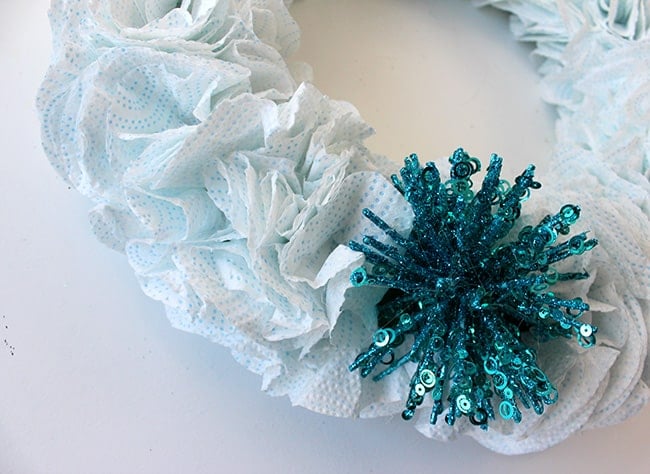 what you will end up with is a fun, "icy" wreath that is perfect to decorate for the upcoming winter holidays. using the new  Sparkle® towels with a hint of color is key to getting this fun "frosted winter" look.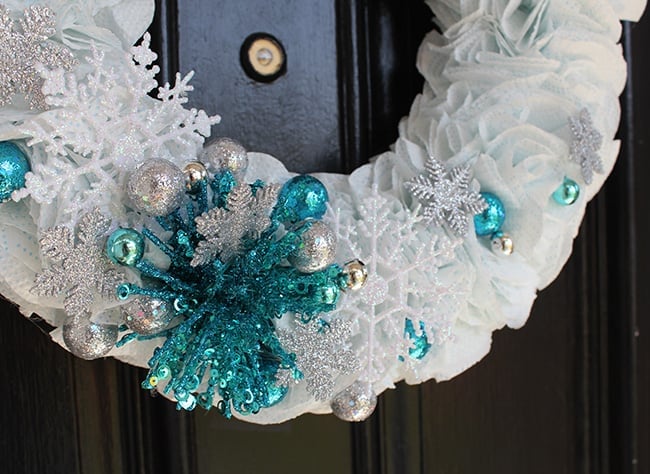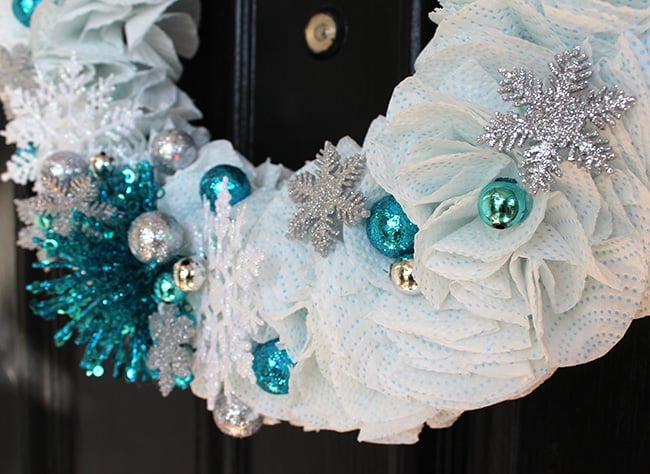 if you like the new Sparkle® towels with a hint of color as much as i do, then you are going to want to print this coupon for a $1 off "Sparkle® towels with a hint of color!" your own hint of color is just a click away!
This is a sponsored post written by me on behalf Georgia-Pacific.