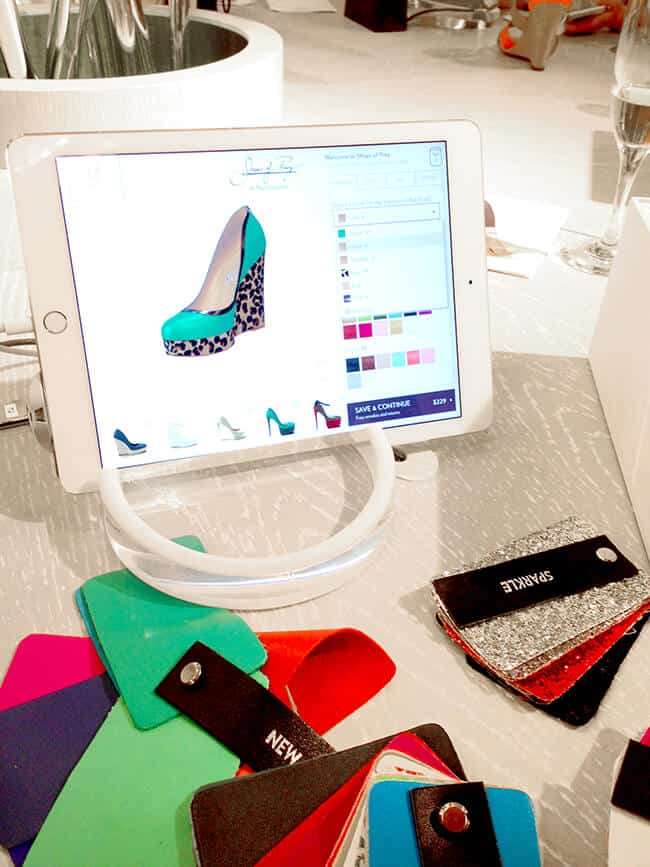 a few weeks ago, i had some of the most fun i have had in a long time. i was invited to Nordstrom at Fashion Island to check out their new Shoes of Prey boutique. i had no idea what i was in for, but when i arrived, it was like a dream. a dream of a thousand pairs of gorgeous shoes....in every color of the rainbow. it was FABULOUS.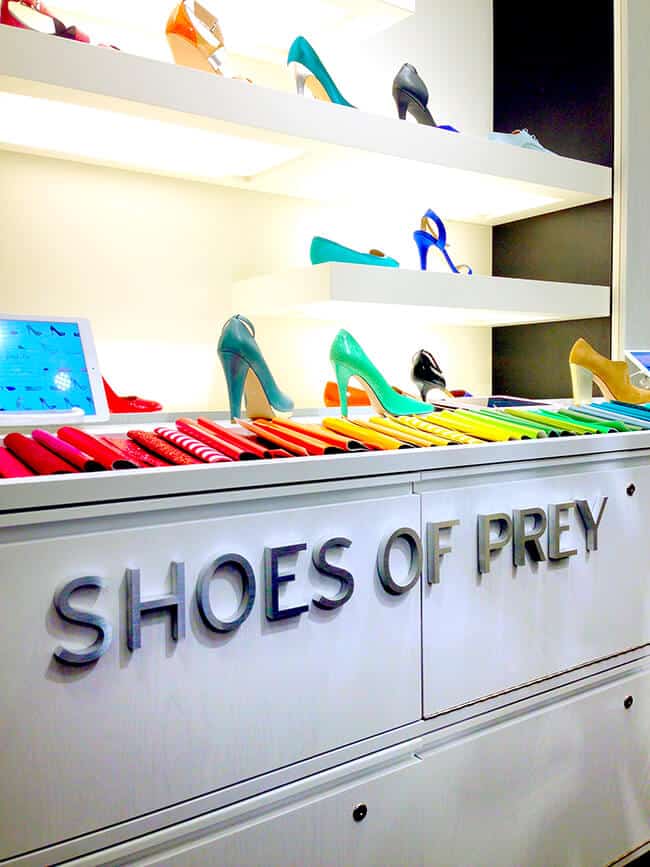 Shoes of Prey is an Australian shoe company that has gone global. it has enabled shoppers to design their own shoes online or in stores, changing the way women shop for shoes forever. it specializes in flats, heels, wedges, sandals, boots and more that can't be found anywhere else - because they're designed by the shoppers themselves, making each shoe one-of-a-kind.
the process is easy and FUN. using the Shoes of Prey 3D DESIGNER customers choose the shape, colour and height of their shoes. the result: no shoe-lover has to wish for a lower or higher heel, a different color, or more or less embellishment ever again. you get to pick what YOU want. you'll never see your shoes on anyone else or walk home with their heels in your hands again, because Shoes of Prey are made personally for you. your design. your size. your perfect shoes.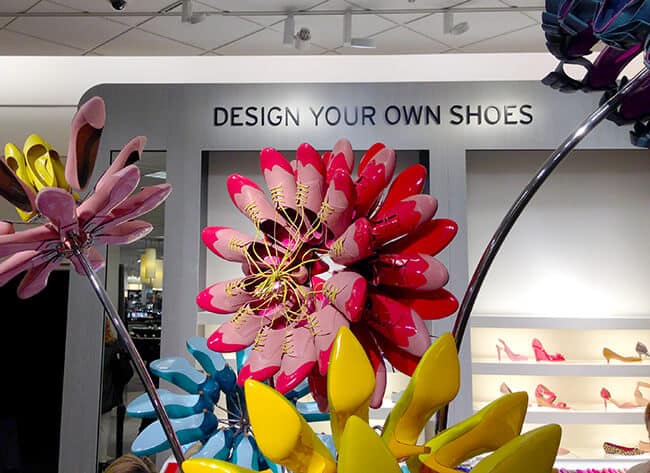 i am not kidding when i say there are thousands of options available for these shoes. there are literally hundreds of colors of fabric to choose from; leather, patent leather, snake skin, glitter, stripes, polka dots, textured, shiny, even vegan.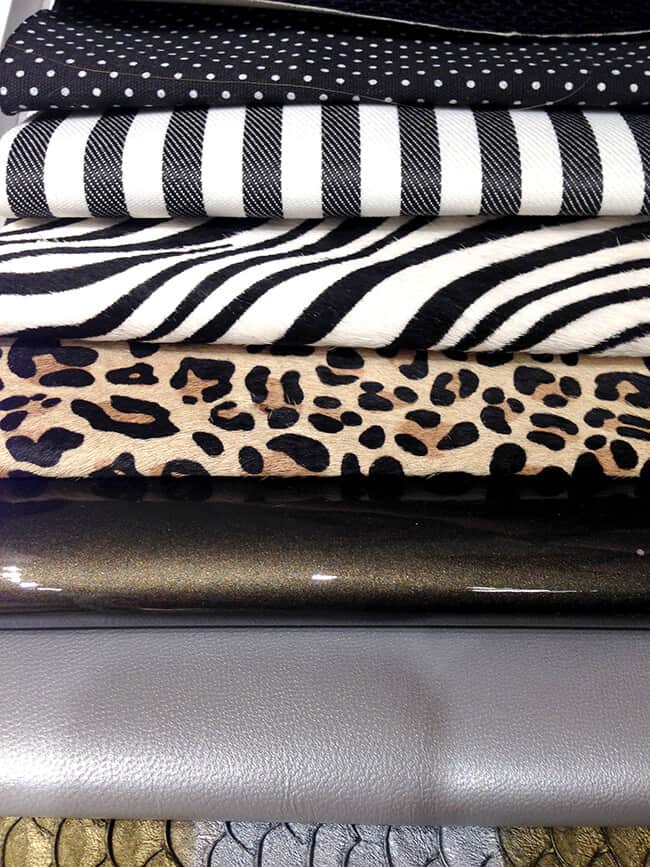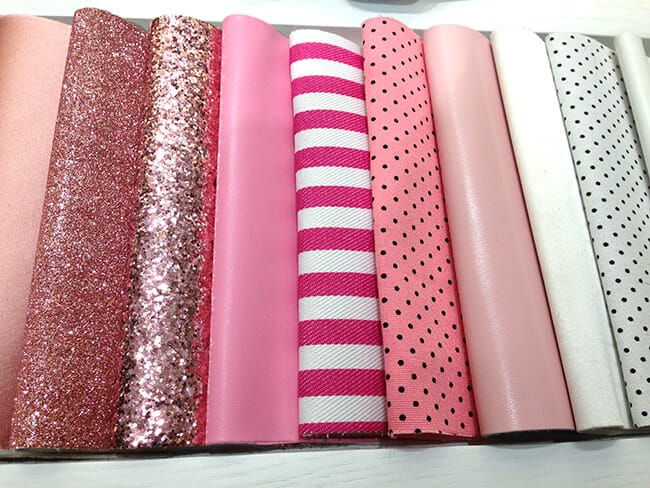 from flats to sandals, from heels to wedges....there are so many choices to pick from.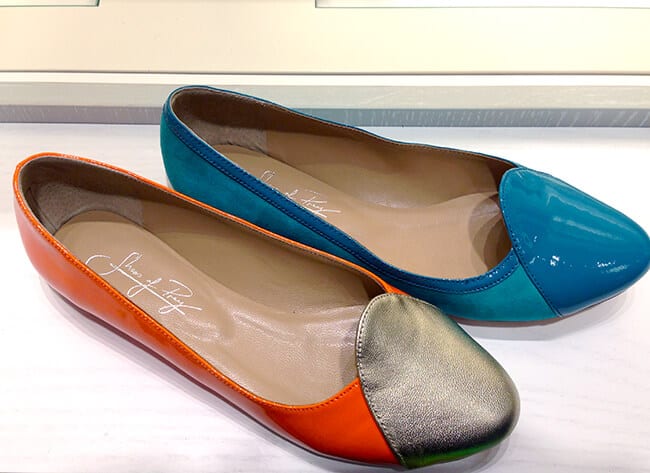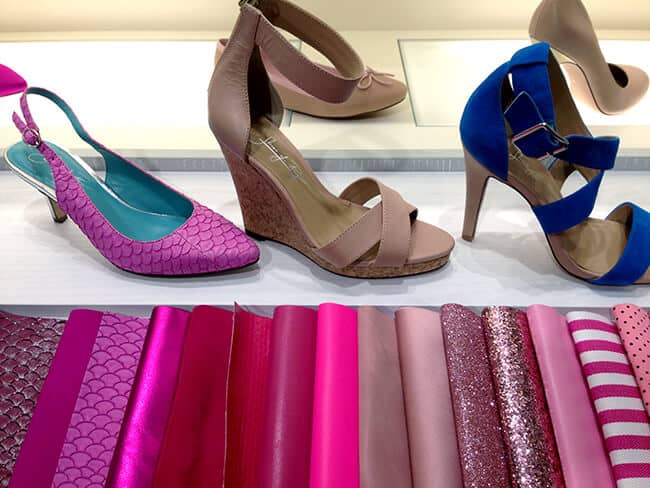 the Nordstrom Shoes of Prey boutique had gorgeous shoes displayed everywhere for inspiration, and stations set up for you to sit, relax and design shoes to your hearts content on individual iPads.
now let me share with you how Shoes of Prey works...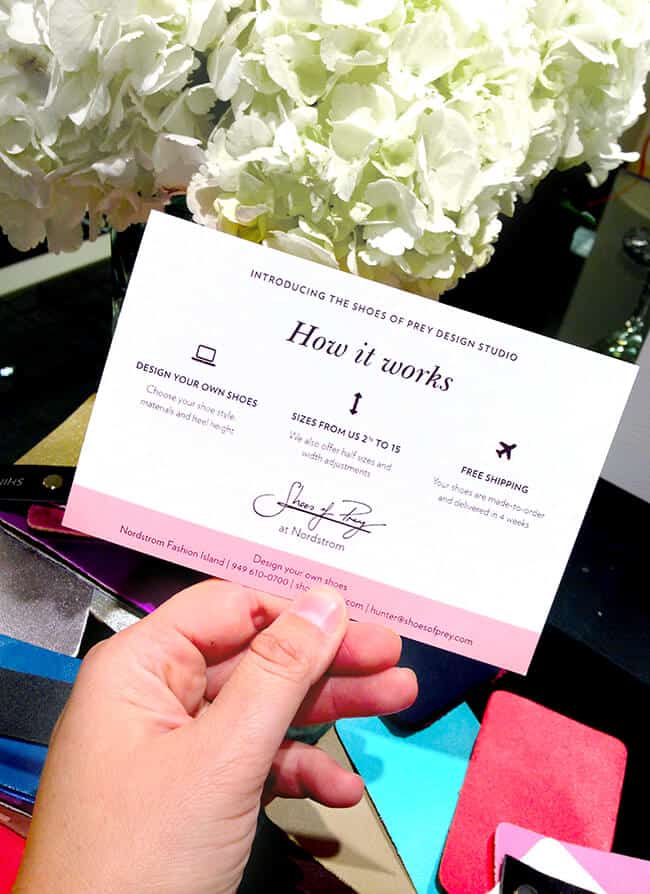 before you start designing your shoes, you can get personally fitted in the style you will be selecting. they will check your feet for the proper size and width, in a heel or a flat. once you have found the right size, the FUN BEGINS!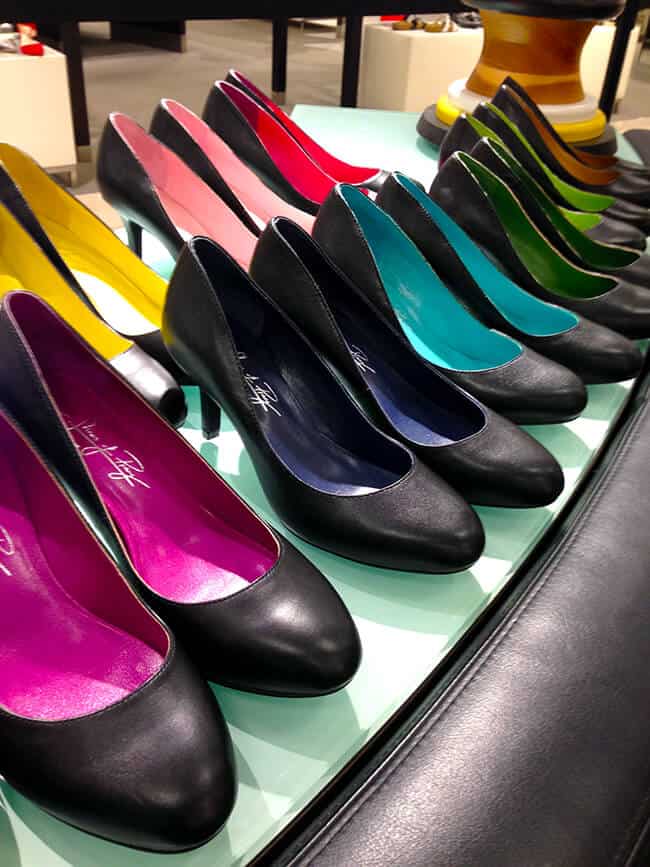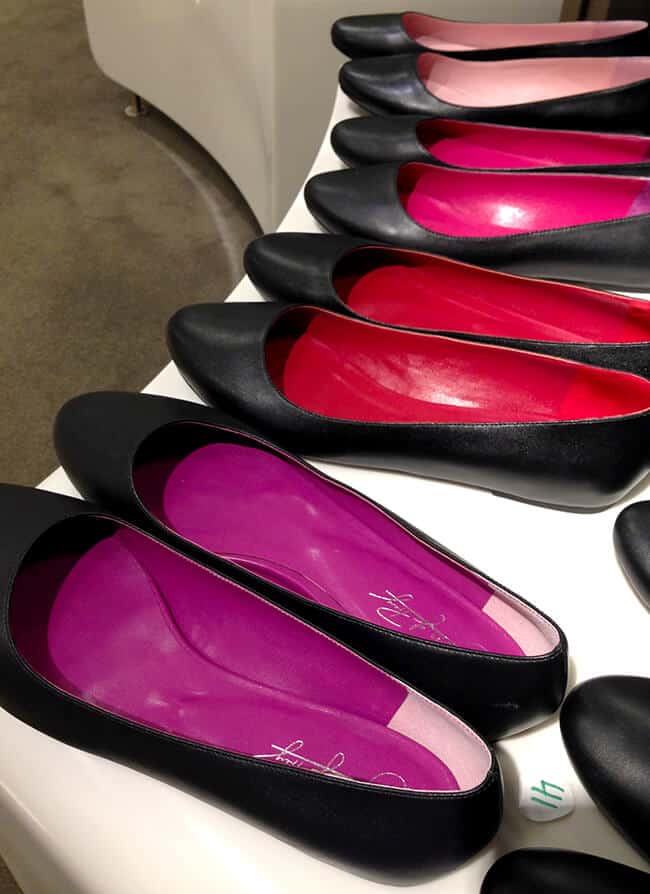 on one of the iPads in the store, or on your own computer or tablet, begin with picking the style of shoe you want to design.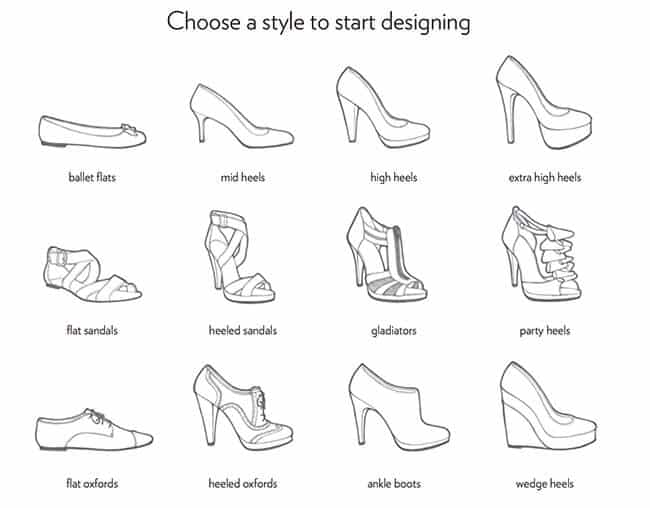 once your have picked your style, a blank shoe in the style you chose with appear on the screen. you can now pick everything from the width of the shoe, the heel height, whether you want a peep toe, or a strap, or a tassel, or a bow, even a platform.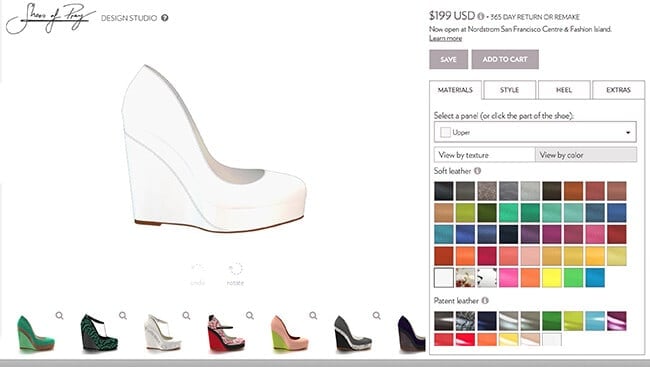 by clicking on parts of the shoe, you can select the fabrics for each area and try out different color combinations. this is so much fun....and actually quite difficult as there are so many options to choose from, there is actually over a billion different possibilities for creating a pair of shoes. you can even pick the stitching color, the inside color, the bottom of the shoe color, so many possibilities....it was hard to choose. i wanted to create 100 pairs. I NEED THEM....lol.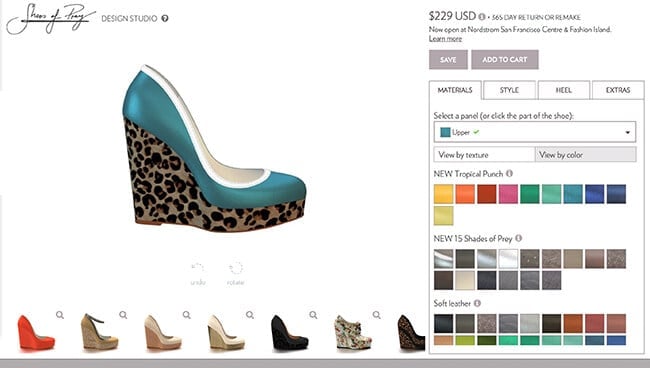 luckily, the nice people at Nordstrom were very helpful and went through the entire process of picking out the shoes with me, and they gave me great suggestions and style tips as well. there are also swatches of all the shoe fabrics within arms reach so that you can see up close and in-person your choices. when you are all finished designing your shoes, you check out and pay for them. the pricing for the shoes is actually quite reasonable considering the quality and the fact that they are completely custom to you. they range in price anywhere from $180-300 depending on the extras, most being around $200.  they will arrive at your doorstep in about 5 weeks....squeee! did i mention that shipping is FREE. and if for some reason they don't fit or you're dissatisfied, don't worry, their return policy is awesome.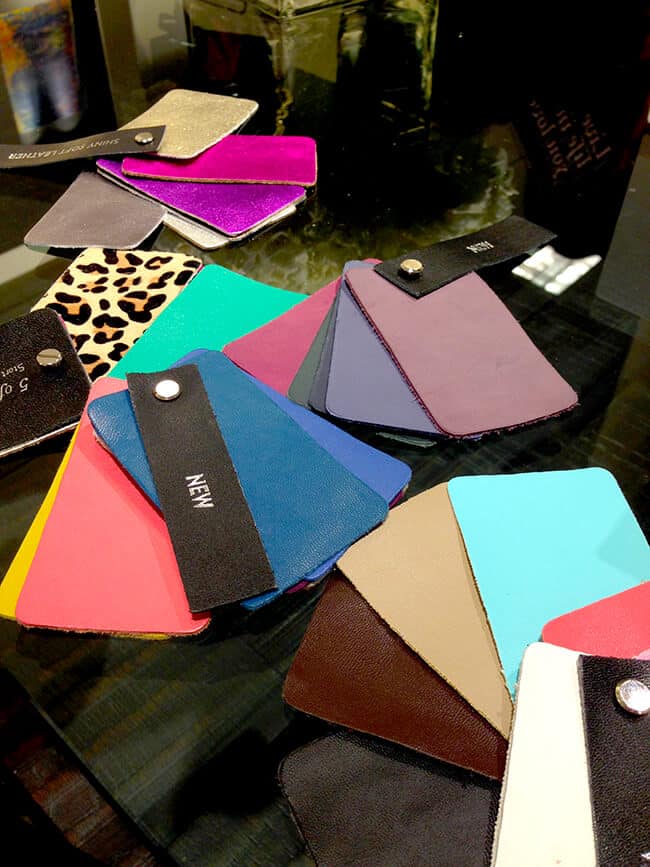 if you aren't in the designing mood, or are inspired by classic retro style, then you will need to check out Shoes of Prey spring collaboration with Janie Bryant, Emmy® Award-winning costume designer for hit series such as AMC TV's Mad Men and HBO's Deadwood.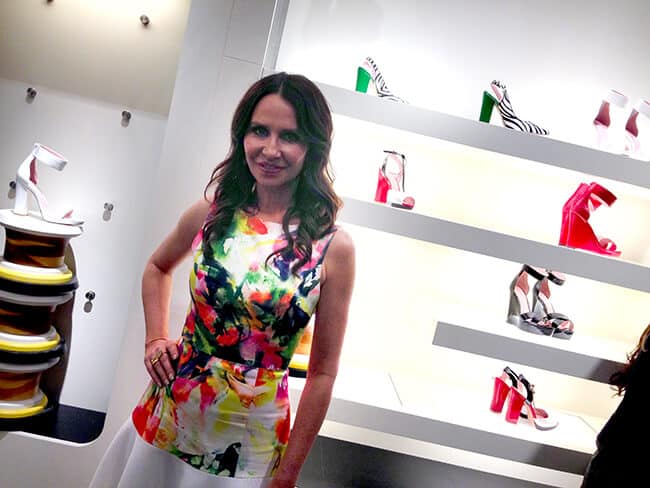 Janie Bryant, is known for her bold designs, and this second collaboration with Shoes of Prey is just that. it is 60s inspired, with 7 bold designs for the modern woman.
Bold and strong, but oh-so sexy, Janie Bryant's latest collection is a nod to the 60s, but definitely a style for the modern woman. move away from the stiletto heels seen everywhere for so long, the chunky heel, wedge and platform or now on trend....which makes me soooooo HAPPY!!!!
here are two of my favorites from Janie's collection, however, i love them all.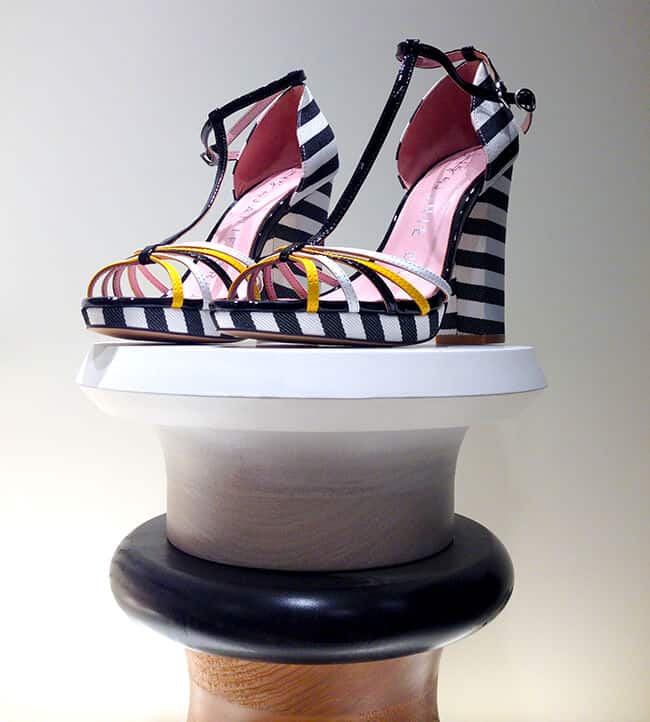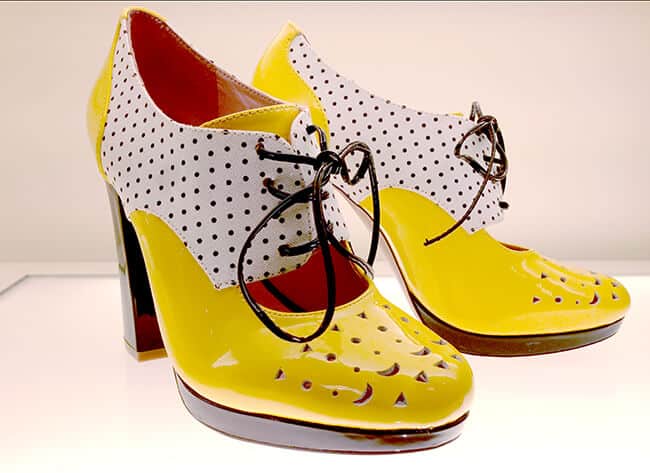 my evening at the Nordstrom – Fashion Island, Shoes of Prey Boutique was a much needed evening of relaxation, excitement and fun. i am seriously not even joking when i say this i my new most favorite thing. now to start saving for my next shoe creations.
here is a sneak peek of the shoes i ended up designing that evening. a pair of turquoise leather wedges with leopard camel hair heels. i also added a tiny band of black patent leather trim around the openings to give them a bit of texture. they are due to arrive to me in a few weeks, and i've been getting email updates on their progress. right now they are being stitched! i just can't wait for their arrival....stay tuned for pictures of me unboxing them. i'm beyond excited....squeee!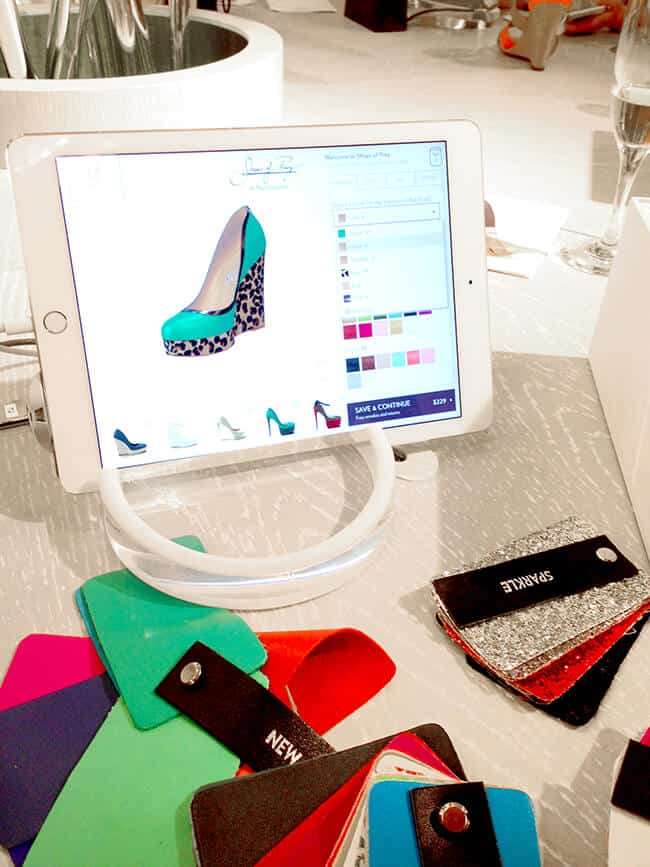 to design your own pair of Shoes of Prey head over to one of the Nordstrom boutique locations in the United States or Australia, or check them out online and order them in the comfort of your own home. the options are endless....it is a truly amazing concept and experience.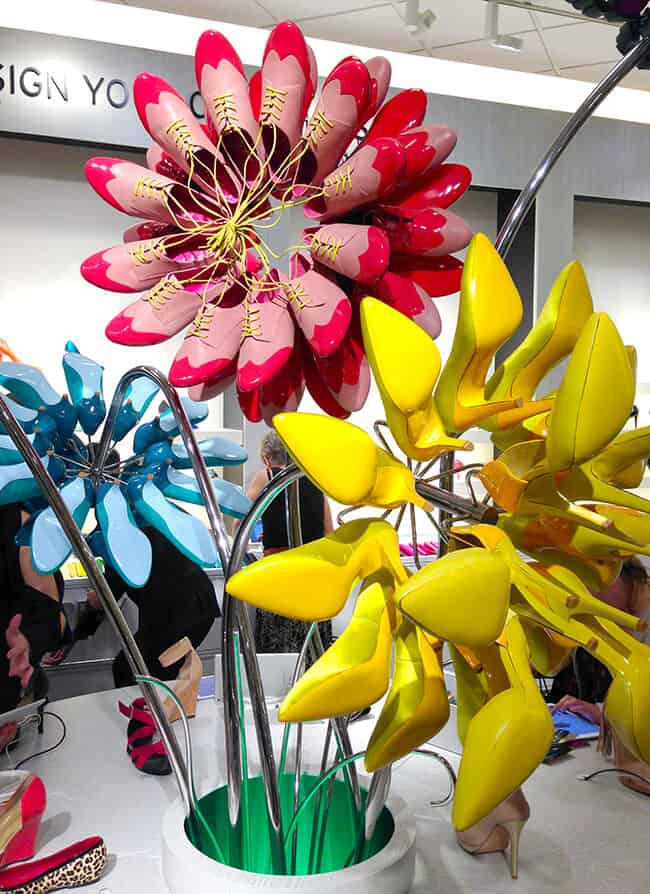 This is not a sponsored post. I was an invited guest to check out the shoes.