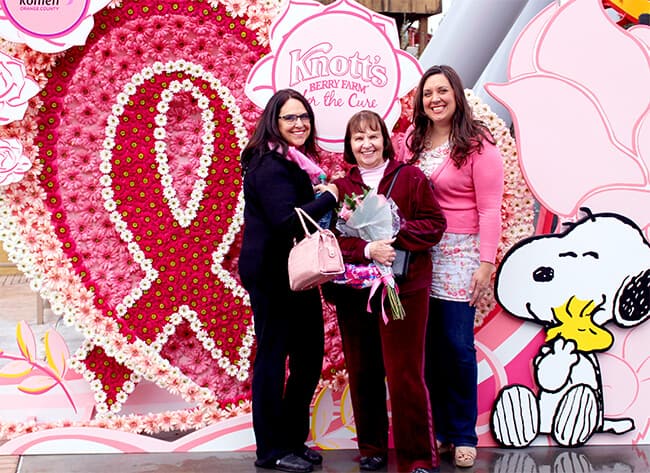 last weekend, i was tickled pink to be able to celebrate the kick-off of Knott's Berry Farm for the Cure Event. it was an even bigger treat to celebrated this special day at Knott's with my sweet grandma who is a breast cancer survivor herself, and also with my dear blogger friend, Jaime Jenkins, who is in the midst of her battle with stage 4 breast cancer. you can only imagine that this is a cause near and dear to my heart.
i am thrilled that Knott's has once again partnered with Susan G. Komen Orange County this year, to raise money for breast cancer awareness, services and research. this year, from now through March 27th, Knott's Berry Farm is offering a special "Pink Ticket" and limited edition "pink" merchandise with a portion of the proceeds benefiting Susan G. Komen Orange County. and you can be sure that the funds raised will be going to a great cause! 75% of the funds will be used to provide services in our community of Orange County such as education and early breast cancer detection, information and support for breast cancer survivors and families, funding for free mammograms for the underprivileged and uninsured, and the other 25% will be sent for national research to discover the cure for breast cancer.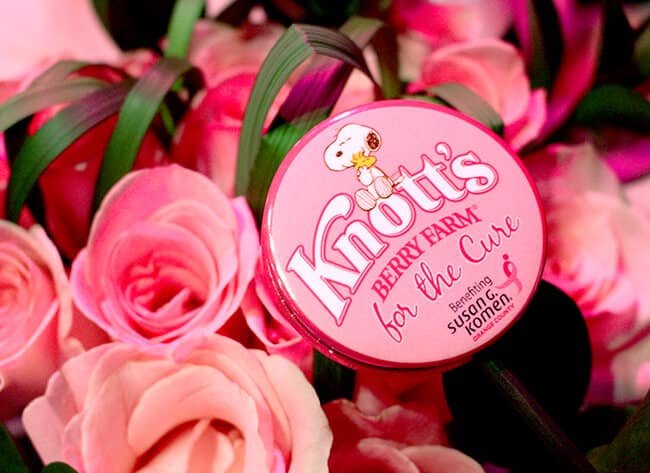 at the event, Jaime was able to speak to the media and tell us her story. she is a very courageous women....and i am so happy that Knott's is helping bring awareness and support to her, and other women (and men) who are battling breast cancer just like her.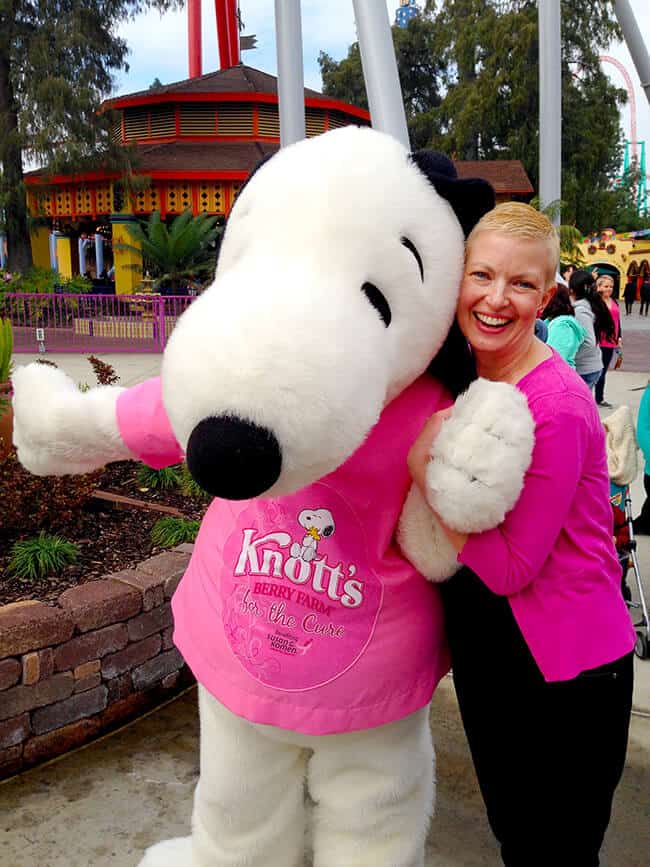 these lovely women are all either breast cancer survivors or battling it at this time.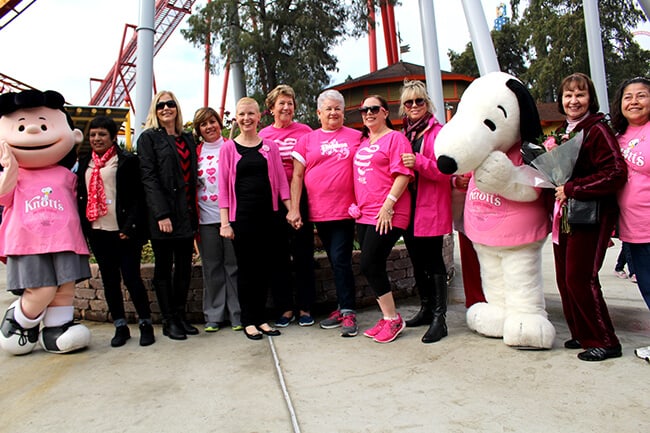 during the kick-off event, the survivors were able to ride one of the Knott's roller coasters together and celebrate their courage and the battles they have won during their fight of breast cancer.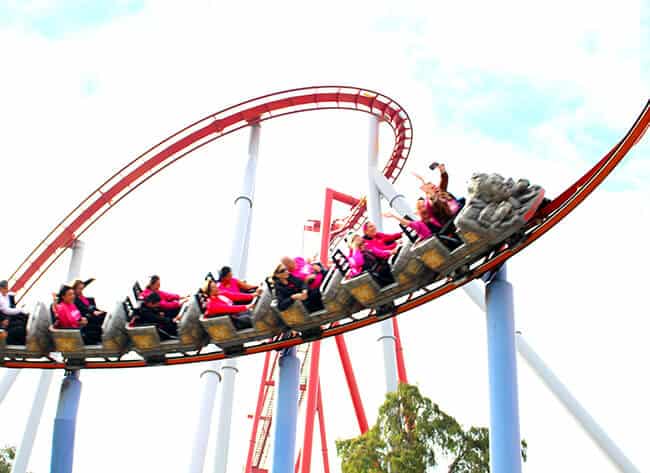 right now, during the Knott's for the Cure campaign, Knott's guests will have the opportunity to enjoy Knott's world class entertainment, attractions and specially-themed "pink" decor, while supporting an important cause that touches many women. throughout this campaign, guests can purchase "Pink Tickets" for theme park admission only online. a portion of these "Pink Tickets" proceeds will benefit Susan G. Komen Orange County!
also available is a limited edition, Knott's Berry Farm for the Cure t-shirt starting at $10.00 (plus tax) for adult sizes.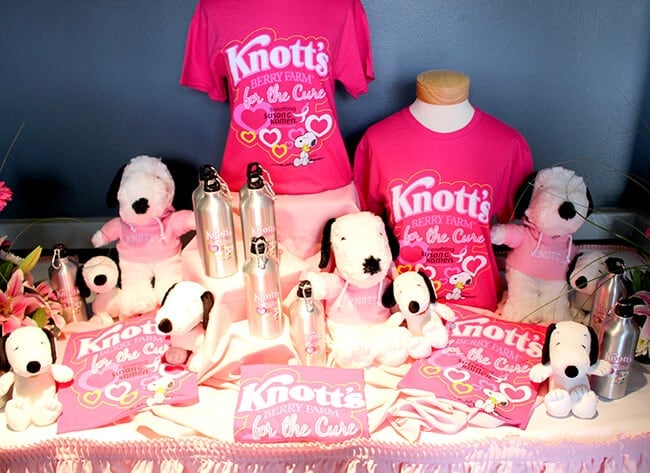 and there is also other pink Knott's for the Cure merchandise. proceeds will benefit Komen Orange County. purchase any of these items to show your support for this worthy cause…plus, they are REALLY CUTE!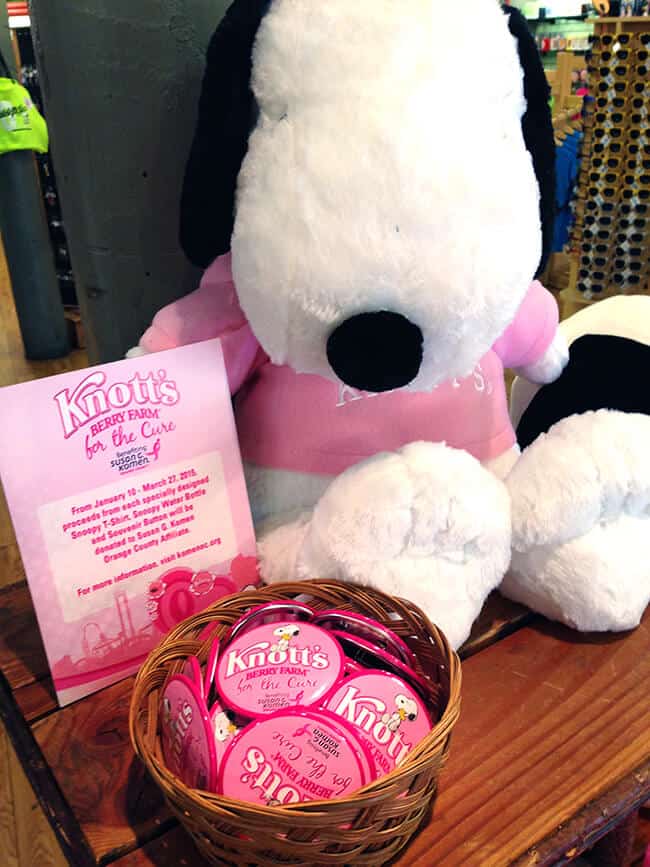 i hope that you can join Knott's and Susan G. Komen in their efforts to raise money for a cure. run on over to Knott's for a day full of pink fun! thanks Knott's Berry Farm for helping this important cause.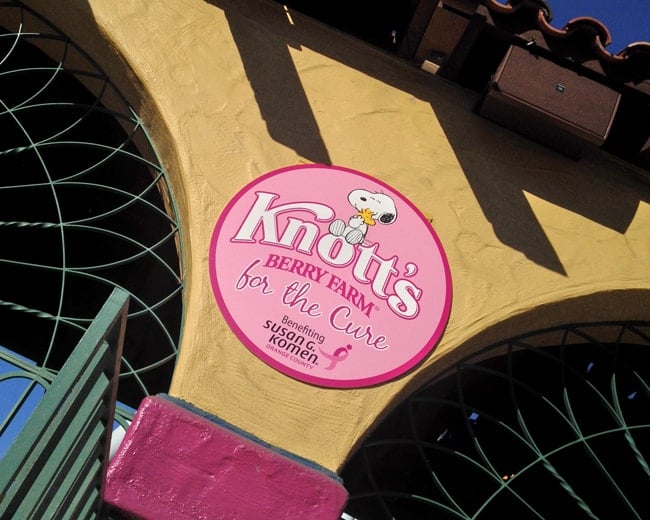 {disclusure: this is not a sponsored post. i received admission to attend the Knott's for the Cure event.}