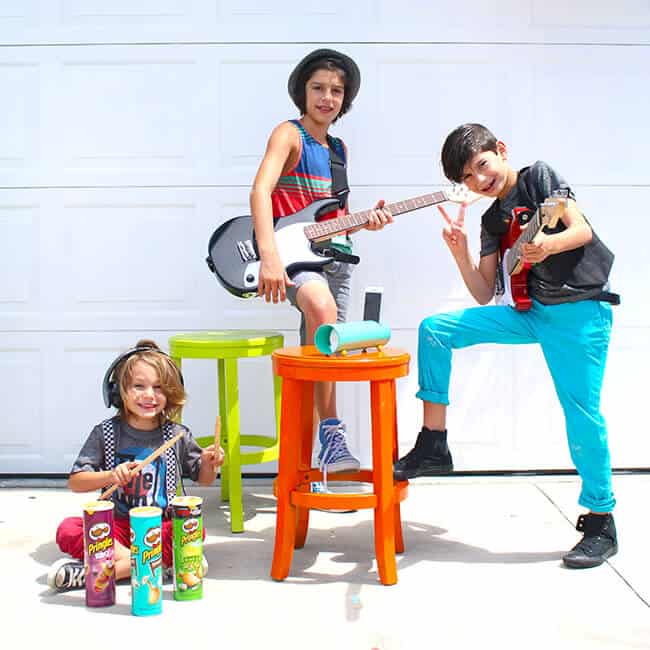 my boys are really into music. they get it from their daddy who spent many years in a popular band as one of the original members. although his rockstar days are over, his love for music continues and he has passed that love down to his children. that is why i was so excited to partner with Pringles® Summer Jam this summer. because, not only do we love great music, but we also love Pringles®!
this summer, Pringles® has unveiled its inaugural Summer Jam for music fans nationwide, giving them exclusive access to their favorite artists and unbelievable music content. Pringles® knows that people already use Pringles® cans as instruments, so they're challenging music sensation M4Sonic and a group of musicians of varying styles and backgrounds – called the Percussion Prodigies – to incorporate the brand's iconic can into a music extravaganza!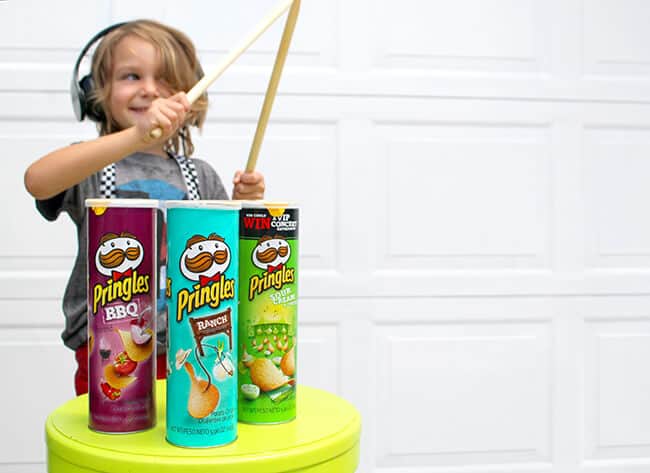 My boys are really inspired by music, especially when they see awesome videos like this one by the Pringles® Percussion Prodigies. all the instruments are Pringle® cans. isn't it RAD!!!!!
how fun would it be to make Pringle® can instruments with your kiddies this summer. kids love hands on projects and what a fun afternoon you guys could have making fun homemade instruments and snacking on Pringles®!!! click here for some inspiration on how to make your own Pringles® can instrument.
there is nothing better than sitting in the backyard on a warm summer night and listen to music with your family and friends. a lot of times you are out at the park or all your music is on your smart phone. it can be hard to hear when there are lots of people around. but have no fear, you can easily make a DIY Pringle® Can Smart Phone Speaker.
to make a DIY Pringle® Can Smart Phone Speaker, you will need: an empty Pringle® Can, scissors, knife, 4 beads and a hot glue gun.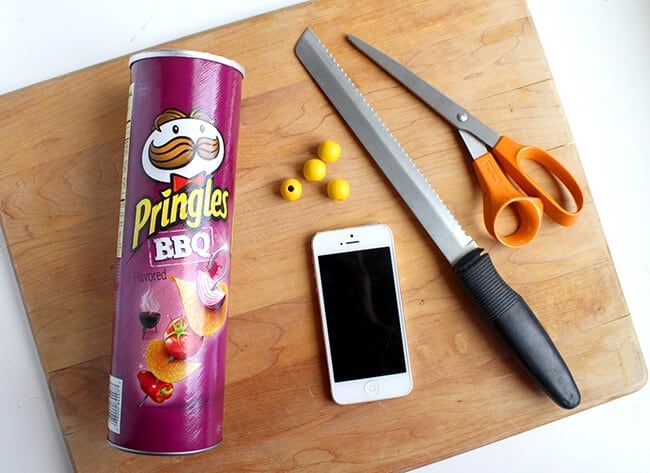 use a serrated knife to cut a slot for your phone to rest in. you don't want to cut it too big. just big enough for your phone ti rest inside.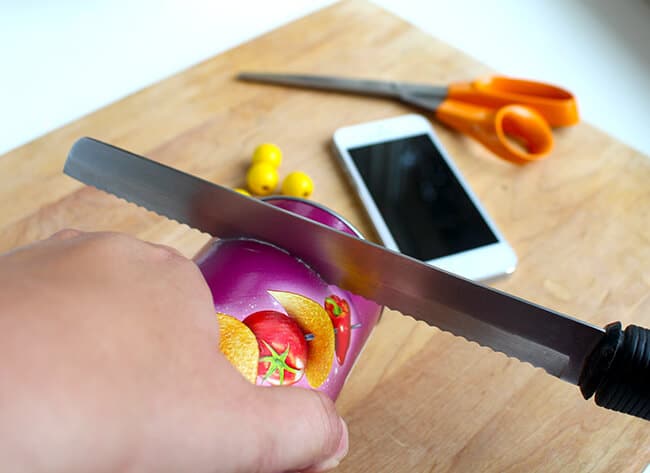 use scissors to cut the remaining cardboard out of the Pringles® Can.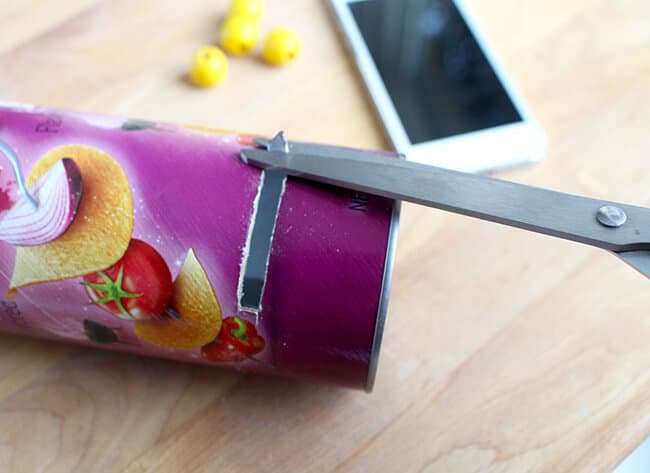 you will end up with something like this.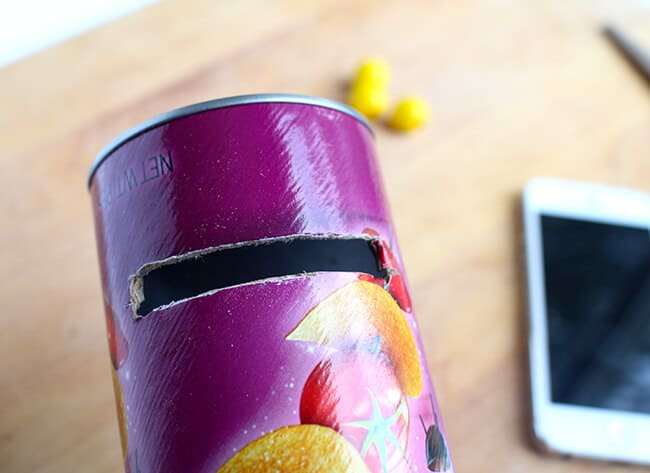 double check to make sure your phone will fit into the slot. you can widen the hole if you need to.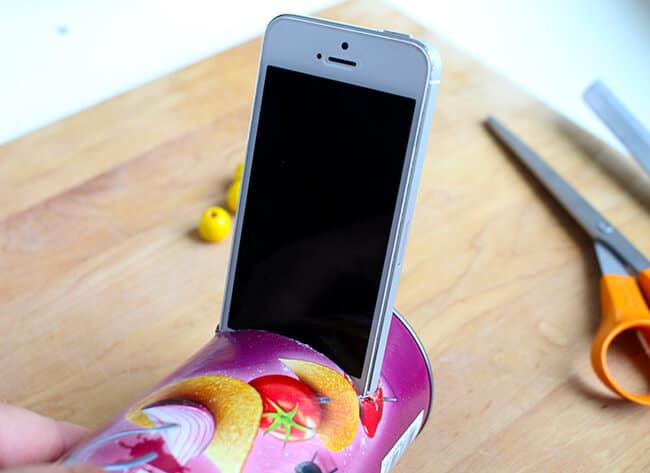 finally, glue the beads onto the base of the speaker with a hot glue gun. make sure to make them even so that your speaker won't tip over and has a sturdy base. you can also use wine bottle corks, popsicle sticks or bottle caps. anything that you can glue on it to stabilize it.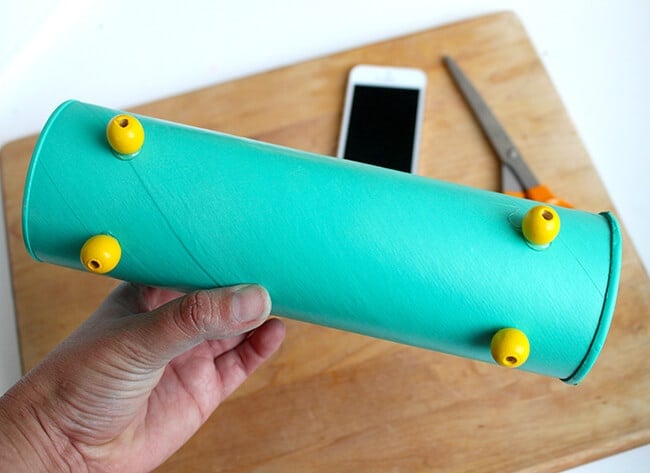 before you use the Pringle® speaker, put about 5 sheets of toilet paper into the tube.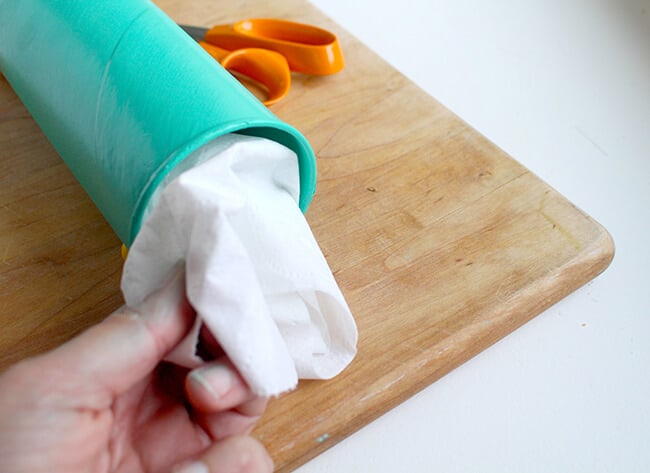 this will help with the sound.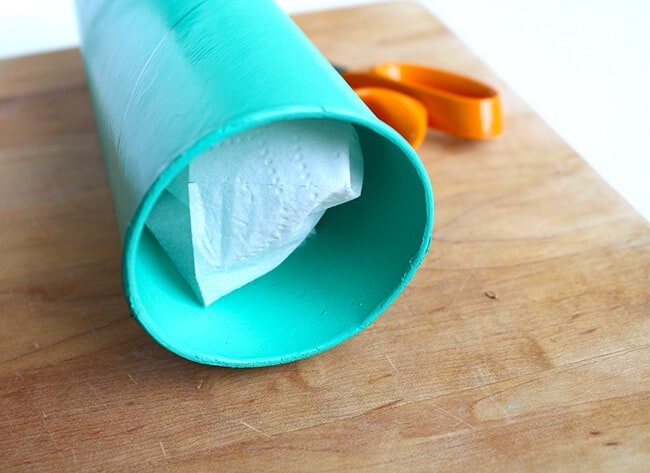 your DIY Pringle® Can Speaker is complete!!!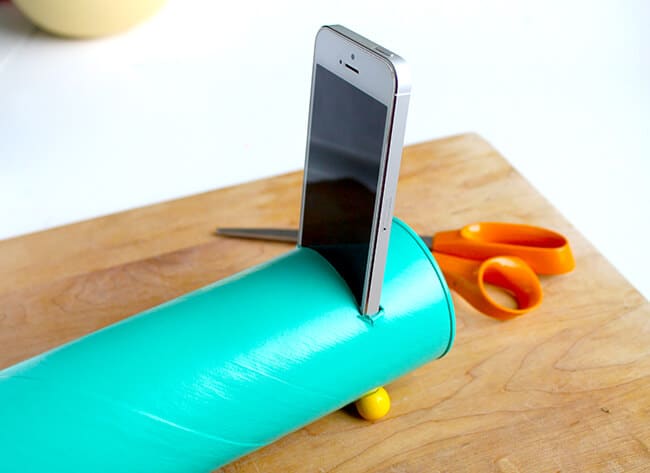 here is the finished product.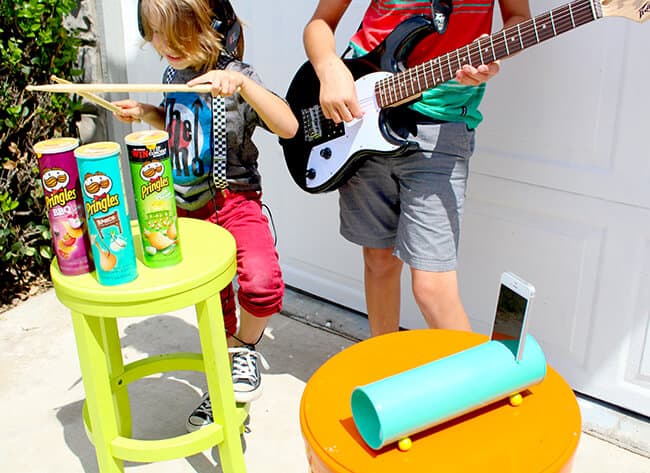 now that you have a fun speaker for your smartphone, it's time to rock out to your favorite summer tunes! and don't forget the Pringles®. your summer guests will love them. just pair with some of your favorite dips and some cold drinks. everyone is sure to have a great time playing name that tune and reminiscing the songs of their youth.

{ This is a sponsored post written by me on behalf of Pringles® Summer Jam.}