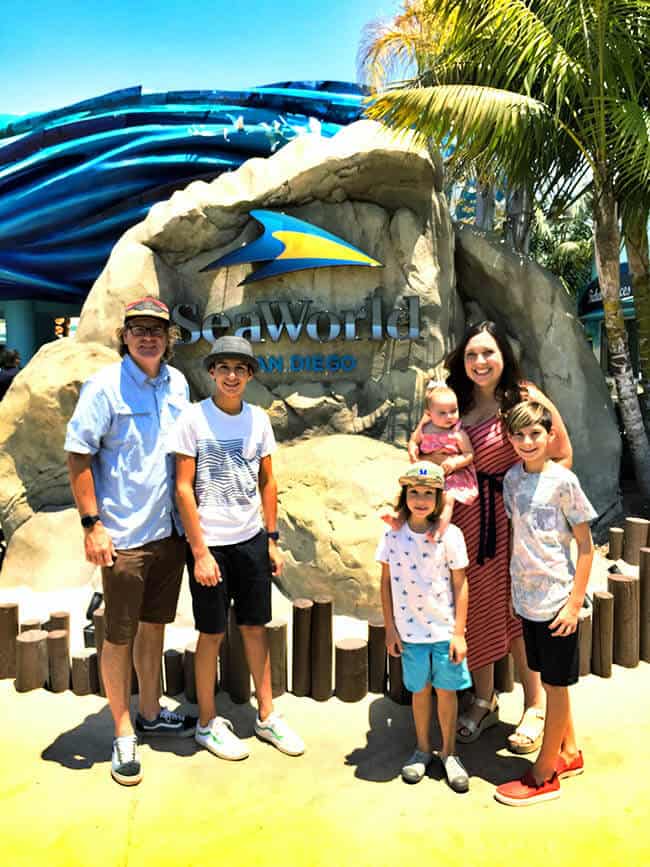 a few weeks ago, we had the opportunity to take the kids to their first visit ever to SeaWorld in San Diego. we were invited to check out the park, the new improvements, shows and rides, plus take a tour of the SeaWorld Animal Care center. my boys were so excited because they love animals so much...and being up close to animals not only is amazing, but inspiring. these kind of experiences are what make people want to help the animals...and that is exactly why my kids love them so much. (make sure to read to the bottom for a great giveaway!!!!)
we started the day at the touch tank in the front of the park. there you can experience hands-on with the sea life. there are tiny fish that will suck on your hands and sand sharks. plus we got to see shark eggs with baby shark growing inside.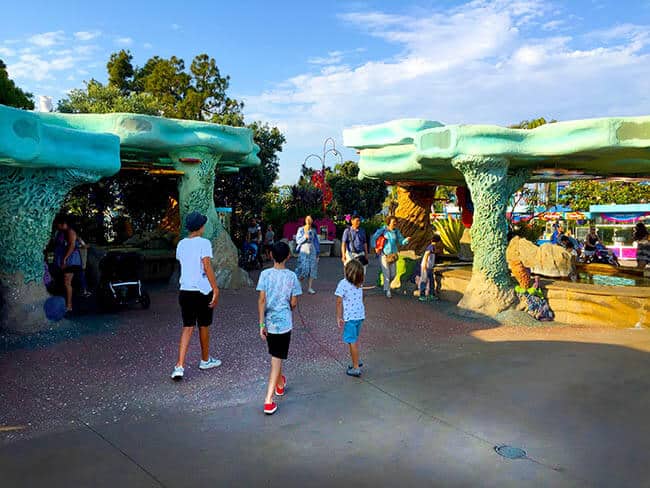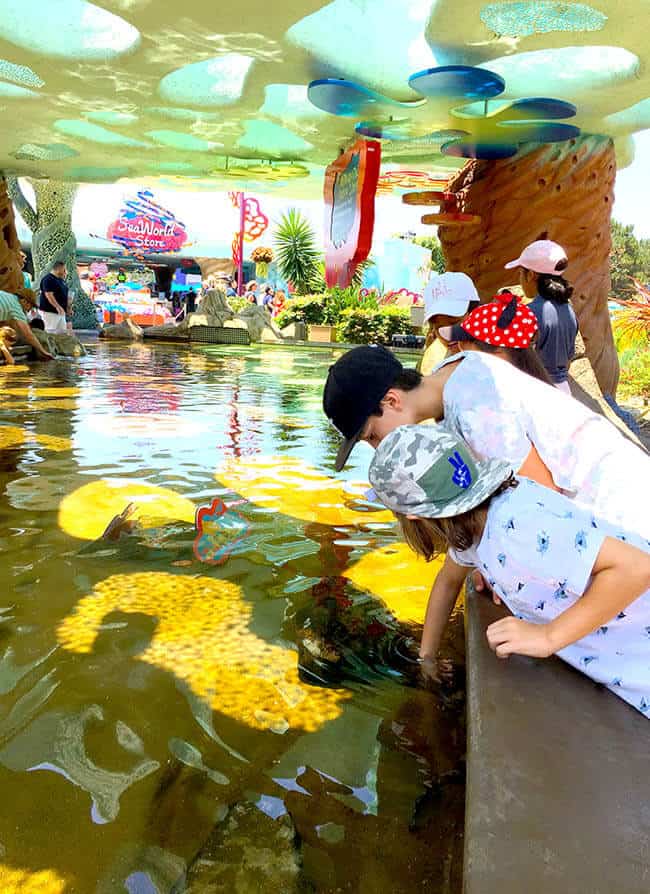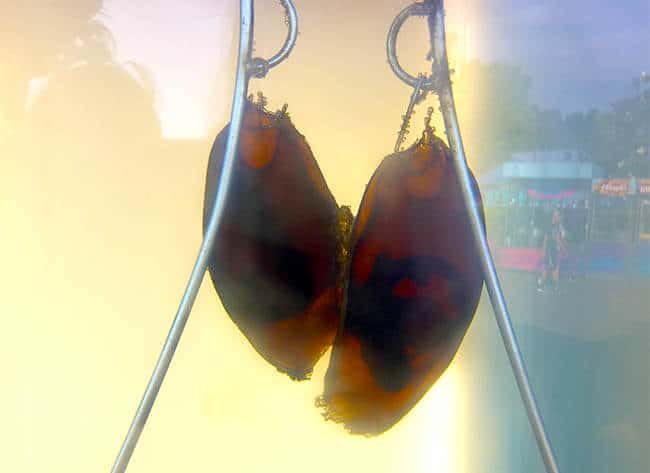 next up we met some land animals that were rescued by SeaWorld. a penguin and a screech owl. we were not allowed to touch the screech owl, but she was sure cute.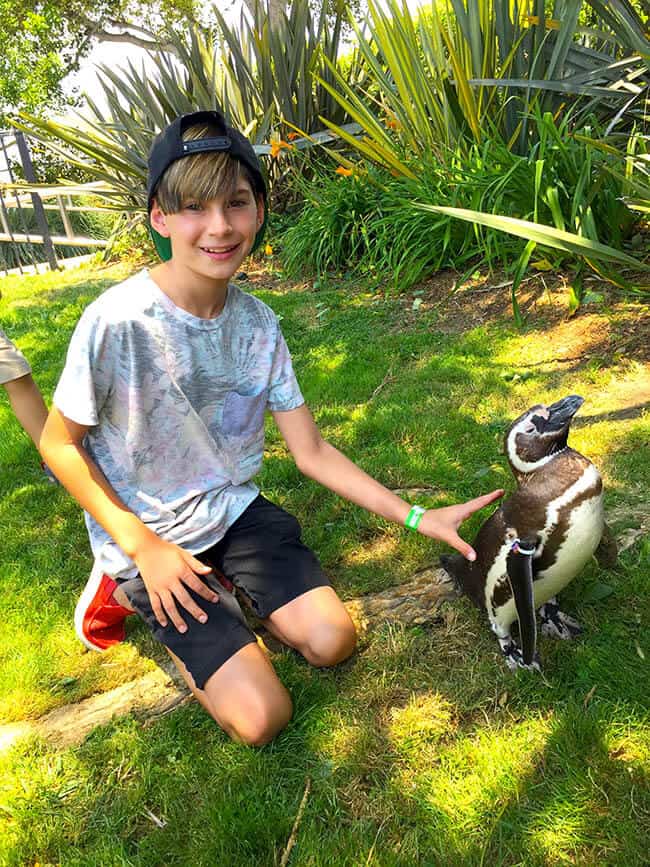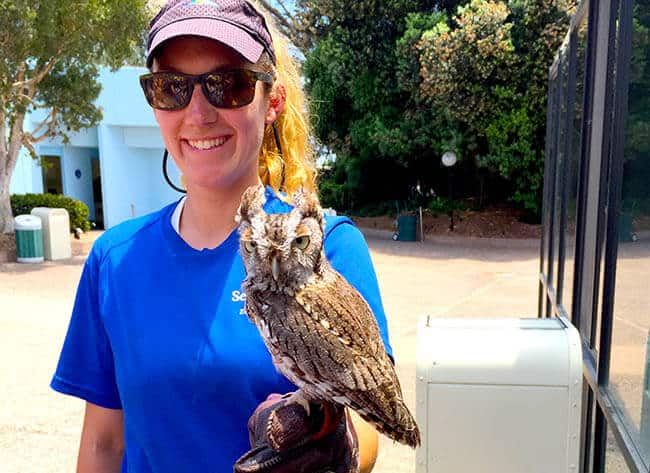 after learning about the land animals, we headed over to Dolphin Days, the dolphin show at SeaWorld. it wasn't so much a show, but a learning experience about dolphins. we got to see different varieties of dolphins and pilot whales, and also learned how the animals are trained and cared for. did you know that the animals are only taught with positive reinforcement. there is no punishing them for not doing what the trainers want. everything the dolphins do is because they want to...and they looked so happy!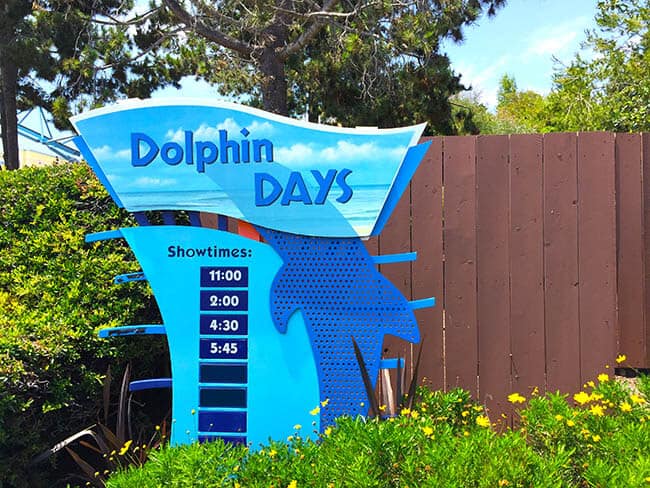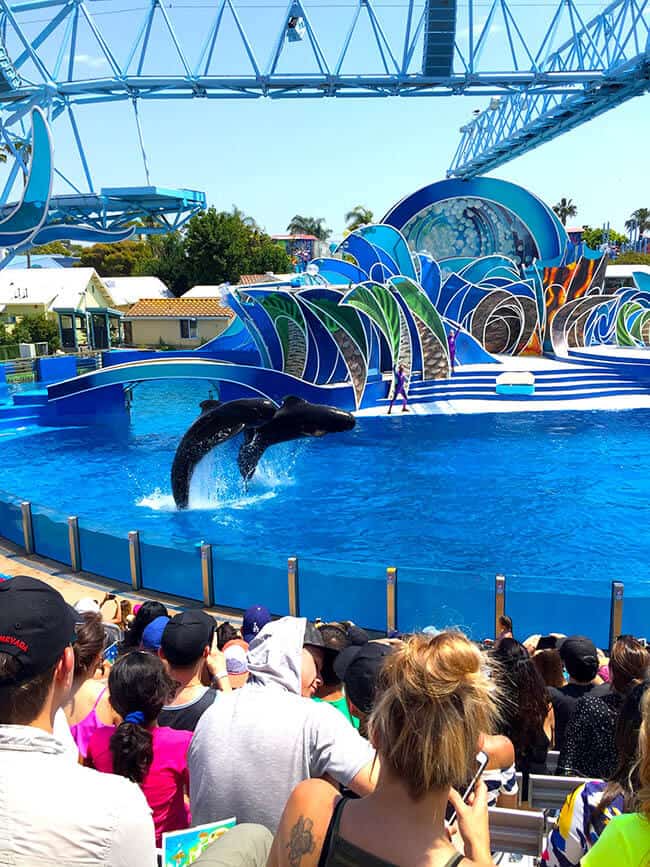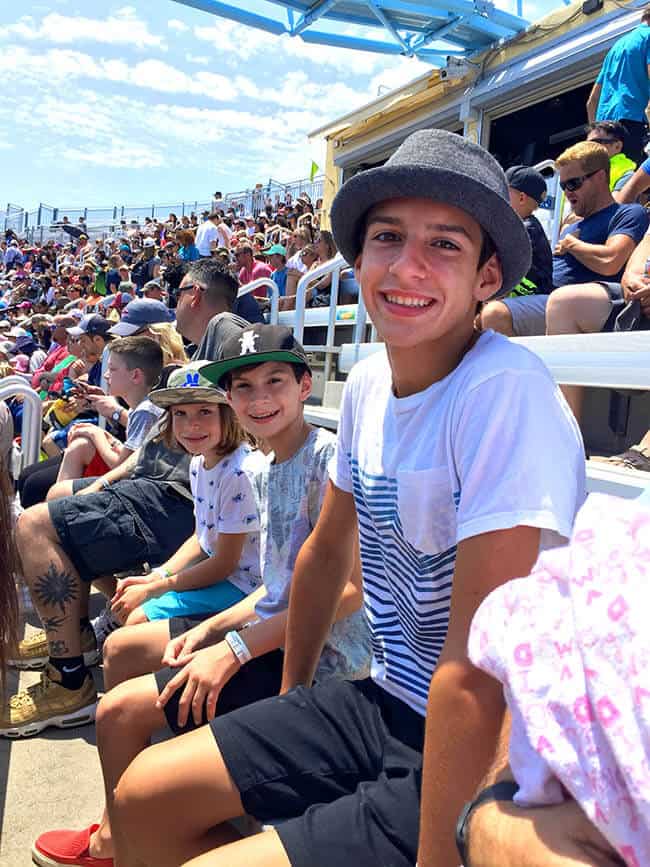 after the show, we got a special experience. we got to meet one of the dolphins...and wow, he was such a character. he let us feed him, take a picture with him....
and then he gave the kids a surprise LOL. SOAKED!!!!!!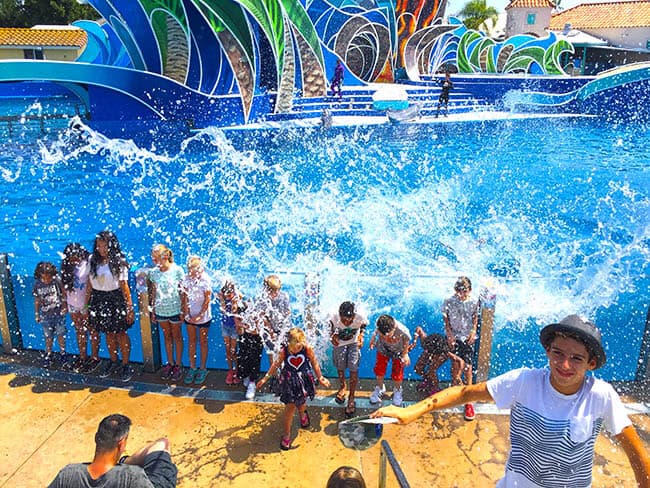 when it came to eating and meals at SeaWorld, there are a lot of dining options including Dine with Shamu. our family got the All-Day Dining Pass which was perfect. you can get an entreé, a side dish and a non-alcoholic drink as often as every hour if you want. it's a great price too. the kids were excited to get treats like these Shamu cookies!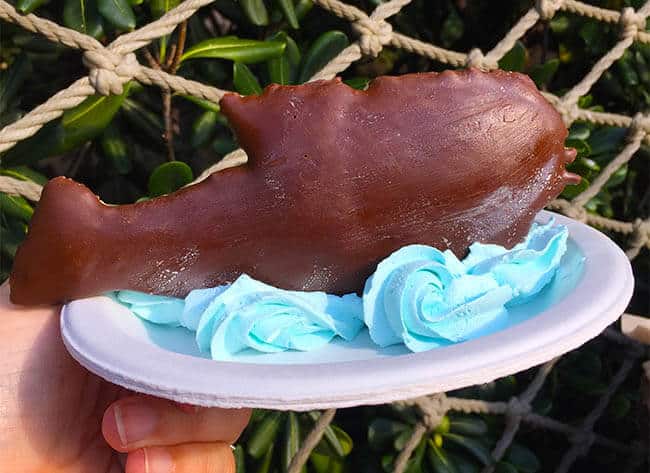 one of the kids favorite parts of the day was visiting the SeaWorld Animal Care Center. they got to learn about the amazing things the SeaWorld team does to help animal around the world.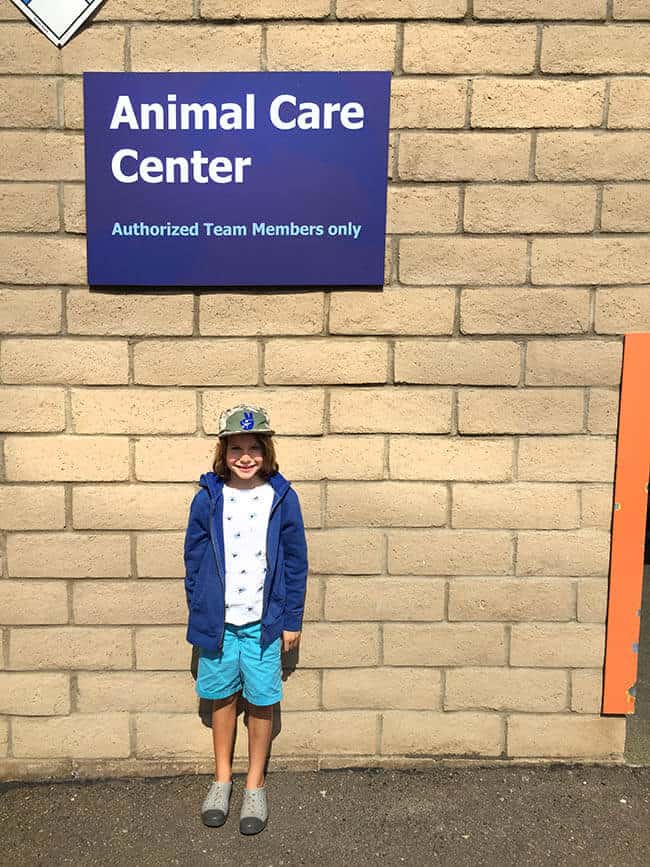 the goal of the SeaWorld rescue program is and has always been to medically rehabilitate and return all animals back to their home in the wild. on average, SeaWorld San Diego comes to the aid of over 300 to 400 marine animals every year – including sea lions, seals, dolphins, whales, sea turtles and sea birds.
we learned how it is important to keep garbage and plastic out of the oceans, and to make sure it is properly disposed of. when sea life ingests it, they can become sick. we also met one of the dolphins who was being rehabilitated.
SeaWorld San Diego has rescued more than 17,000 animals over the history of the park, and all the SeaWorld parks have rescued more than 30,000 animals in the last 50 years. the SeaWorld rescue program is a primary example of the passion SeaWorld has for the lives of all animals, and it was such a treat for the boys to ask the SeaWorld staff questions about the animals.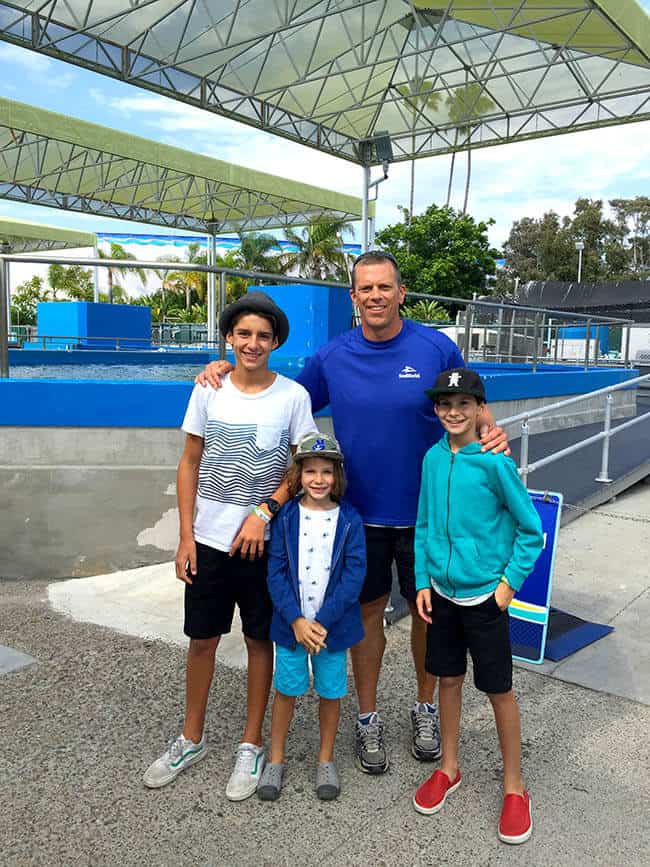 you can't go to SeaWorld without seeing the SeaWorld Orca Encounter. it takes place in a ginormous amphitheater where you learn about the Orcas, their history and behaviors. it's not a show, more like an informative discussion. Orcas are so beautiful.
there is so much to see at SeaWorld, i can't believe that i haven't taken the kids until now. they learned so much and are developing such a respect for the animals. we really enjoyed the Shark Encounter, the penguin exhibit and Wild Arctic.
we also had fun exploring the Sesame Street Bay of Play. there are things to climb on, games, rides and more.
finally, our last stop of the day was riding Atlantis. i had to stay off with the baby, but the boys loved it and rode it twice.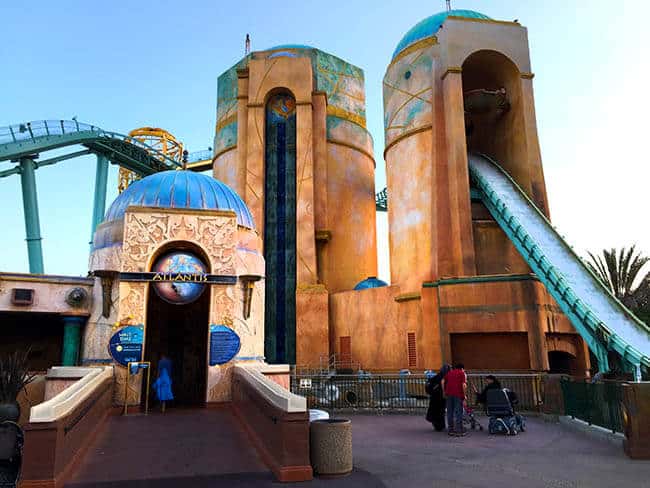 during the summer, if you stay till dark, you can experience SeaWorld's All-New Summer Nighttime Celebration. there are 8 new experiences, including 2 shows inspired by playful sea creatures – Illuminght and Cirque Electric. there's a glowing dance club with a world-class DJ, Laser Reef and Electric Ocean™, an all-new nighttime event. as the sun sets over the Pacific Ocean the sea reveals its playful side with dazzling lights, pulsing dance music, live performers in sea-inspired costumes.
sooooo much fun!!! we had the best day at SeaWorld. i encourage you to check out the park for yourself and see how much SeaWorld loves its animals. every visitor that goes to the park helps SeaWorld be able to have one of the most robust rescue programs in the world. and that is very important in keeping our animals and sea life safe.