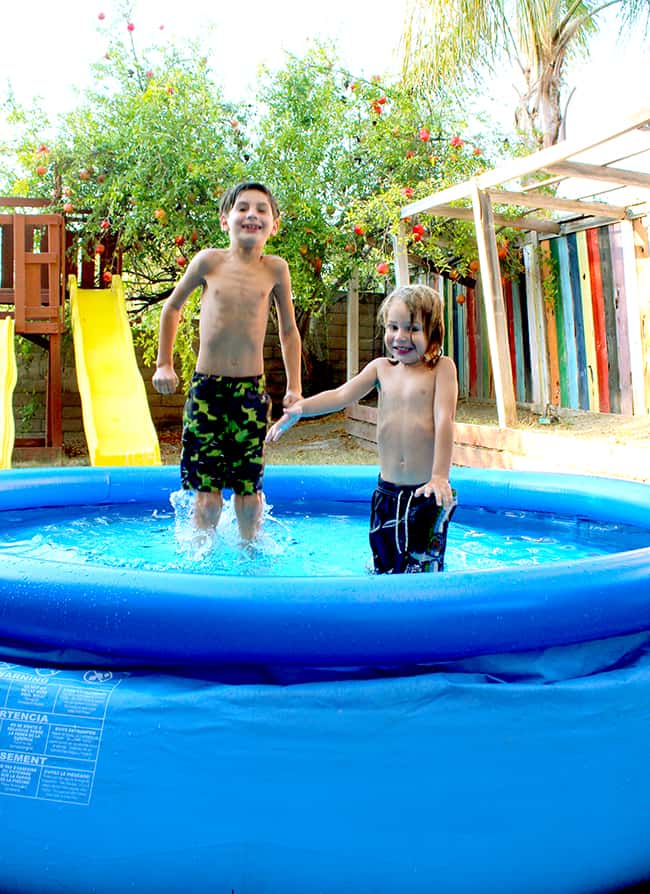 we have hardly been home all summer, with the road trip, camping and everything else going on, the only month we have been home this summer is August. and what a hot month it has been....humid too, at least for California. and since we have been gone so much, i am very behind on work, so i have really needed to stay home a lot more so that i can get caught up.
that doesn't make for happy kids who want to go places like water parks, the beach and pools with their friends because of the heat. so it really was awesome that we got this cool 9 ft. Ring Pool to put in the backyard from Backyard Ocean. it has helped entertain the kiddies so i can get some work done at home while they are getting to swim outdoors. we put it right outside the window where i can see and hear them as i work. it is big enough for them to play and go under the water, and my littlest can even swim across it.
they are always so happy when they are in the water...as you can see, they got in before it was even filled all the way up.
what i like about this particular pool, is that it has a filter to keep the water cleaner....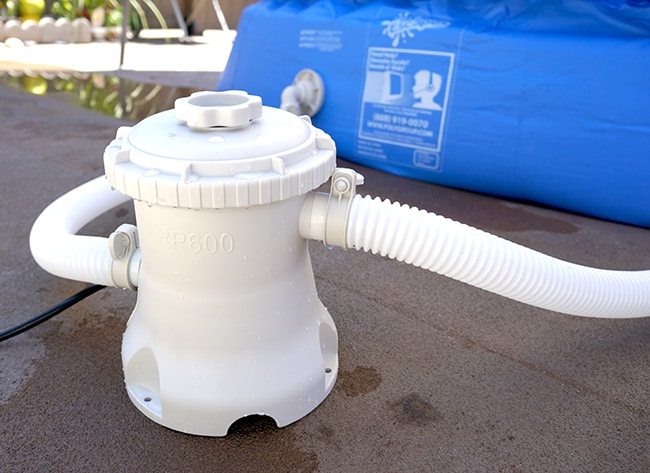 and it is really easy to set up. it only took about 45 minutes to fill, and by putting a cover over it, we are able to keep it set up for multiple days without having to dump and refill it. really, the most important factor in buying a pool considering the  drought we are in. we wouldn't be able to use it very often if we had to refill it every time we wanted to swim. that's a great thing about having the filter too. plus the cover is a must, as i don't want to worry about any littles drowning.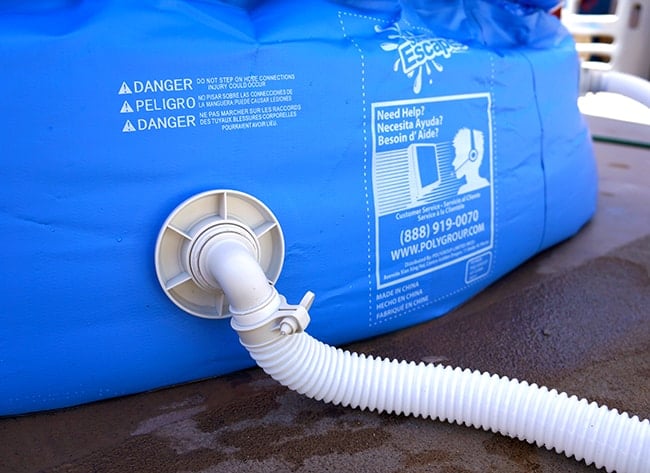 my two youngest really love having the pool in the backyard...and i just love how they play together so well when they are in there own world of water make-believe.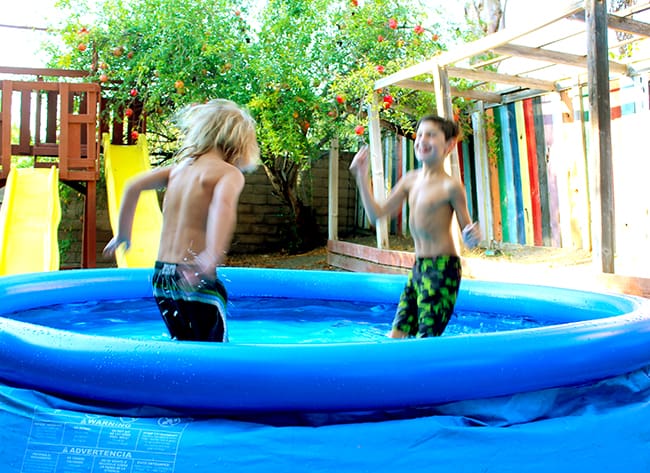 it's also been nice to use since school has started, because they can play in it after school to relax after the long day. it was also the hit of the party at our last day of summer messy party. the kids were jumping all over the place in the water and also filling up their water guns from it.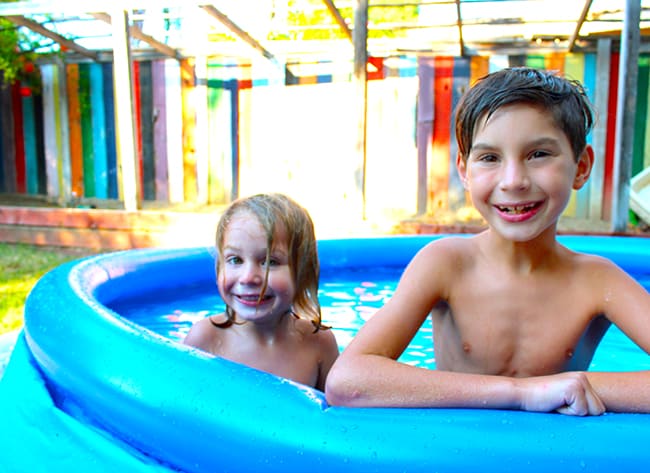 it's going to be hot in California for months to come, so it is not too late to get a pool to enjoy in the warm weather. plus, it's very durable and will last multiple years when stored properly. head over to Backyard Ocean to see which options would work for you home. it looks like everything is on sale! they have lots of varieties of pools, pool equipment and even games.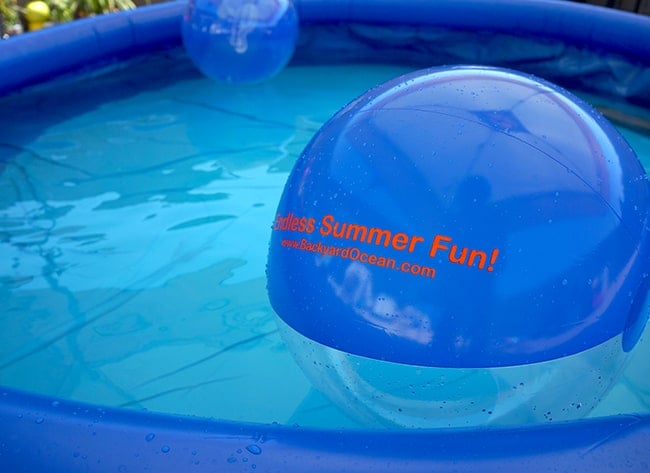 {disclosure: This is not a sponsored post. We received this pool complimentary to facilitate this review. }