there is no question that we love Star Wars AND Legos over here. with a house full of boys, there's no getting around it. and when my boys heard that there was a full scale X-Wing Fighter built of Legos coming to Legoland in Carlsbad, they about flipped out. yes...a 1:1 scale, over 5 million piece Lego Set has been built, replicating a Star Wars X-Wing Fighter. You can read a little more about it here.
this weekend, June 15-16, 2013, Legoland is having it's annual LEGO® Star Wars Days...perfect for Father's Day. guests can dress up as their favorite Star Wars character, have a meet and greet with Darth Vader, the 501st and Rebel Legion, search for mini Yodas in Miniland and participate in a variety of Star Wars adventures.
Star Wars Miniland is no doubt my boy's favorite place to be in Legoland. every time we go, we spend a long time enjoying the Star Wars models and miniature lands built of LEGOs. it really is amazing.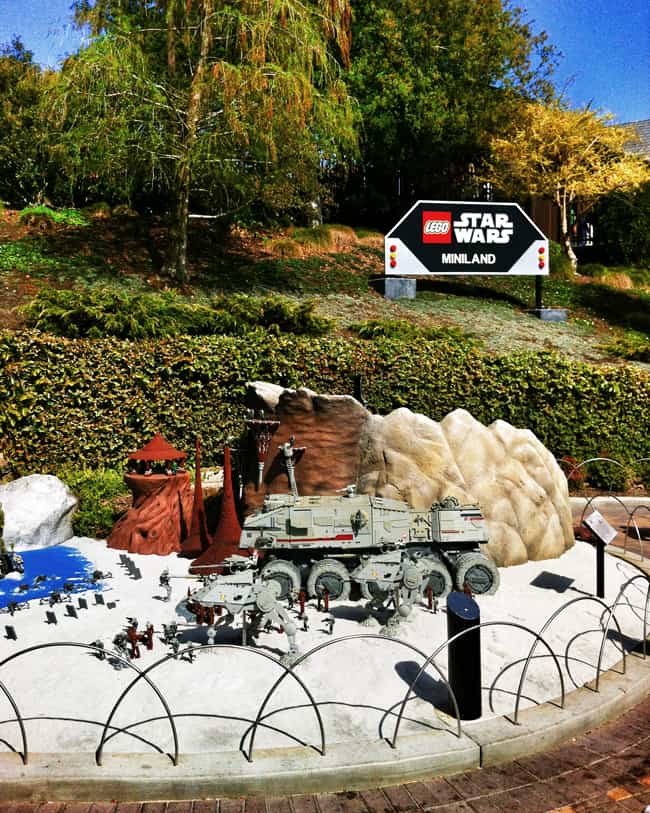 check out this life-sized LEGO R2 D2. my littlest was in love.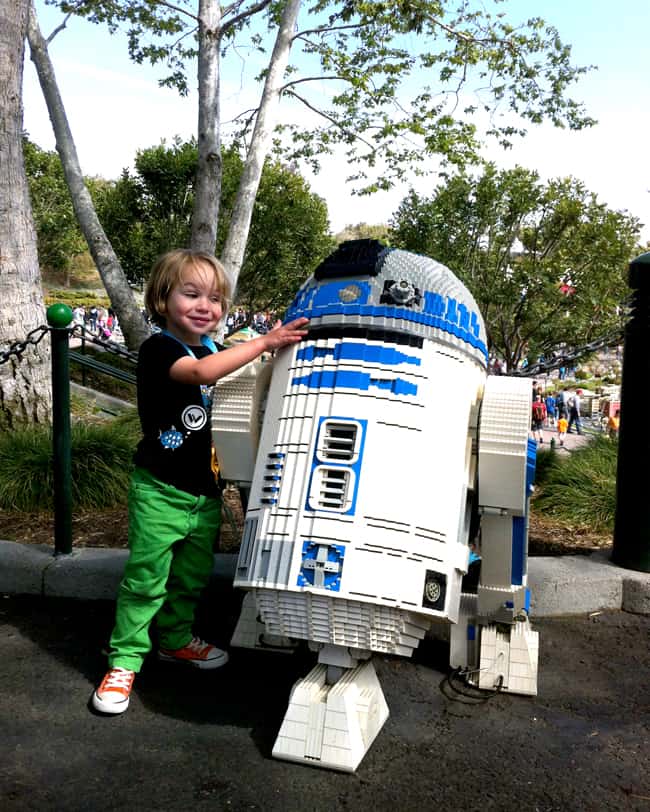 many models of our favorite Star Wars Heroes line the paths at Star Wars Miniland.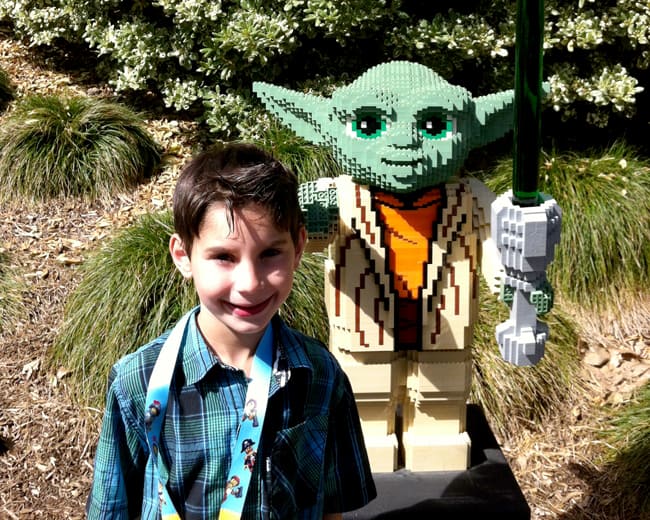 my boys spend a lot of their time checking out the different scenes of the favorite Star Wars movies replicated in LEGOs. i love how the LEGO Brickmasters have brought in natural elements to bring each scene to life.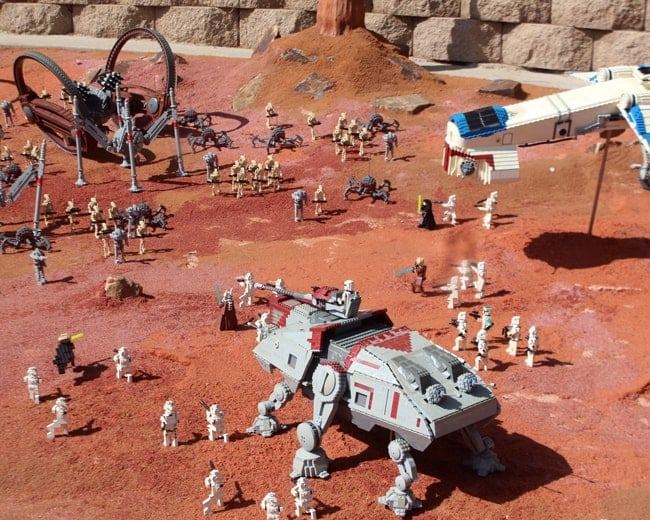 i'm no expert on Star Wars, so i can't exactly tell you what Episodes these Star Wars scenes are from, but any of my boys could tell you in a heart beat.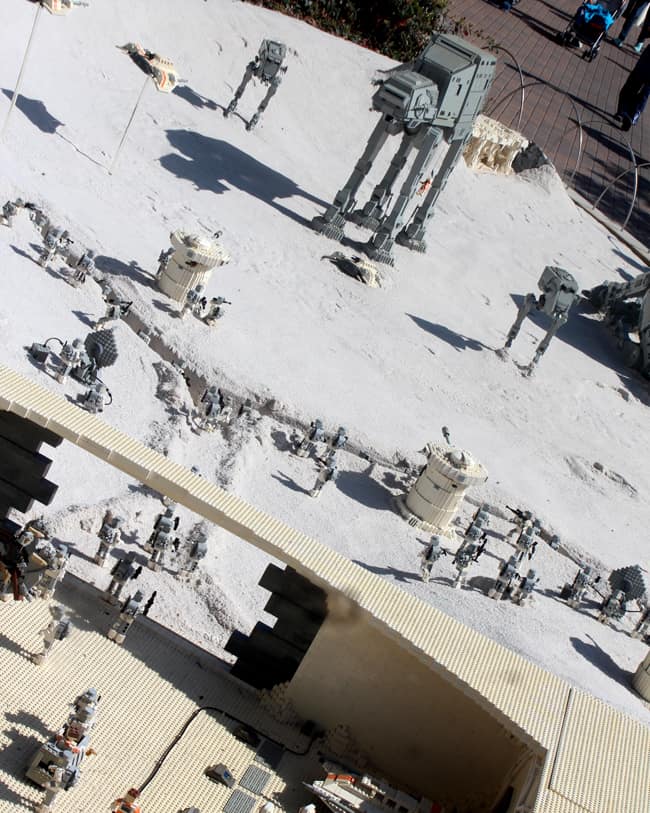 if your kiddies love Star Wars, they would absolutely love Star Wars Miniland.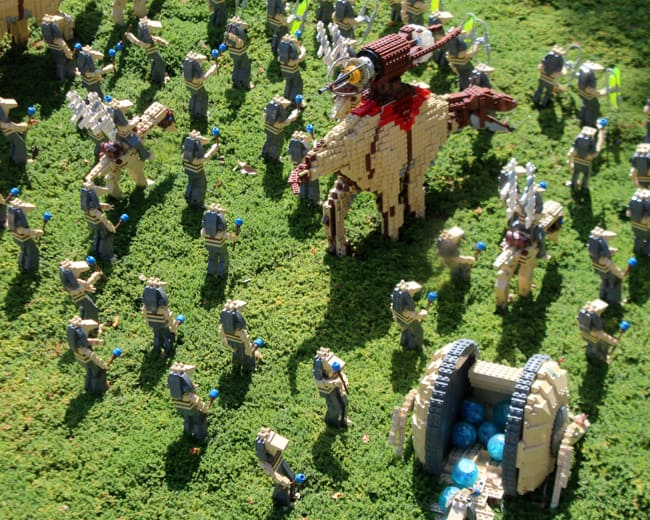 and beginning this weekend, the life-sized X-Wing Fighter will be on display until December 31st.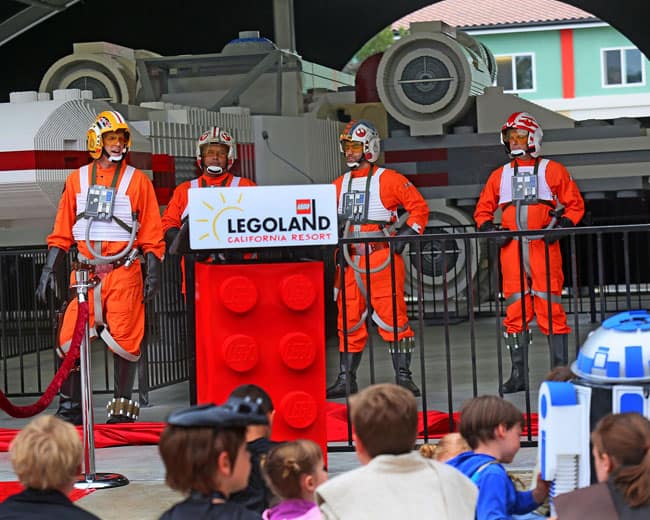 i have got to get my boys back to see this. weighing in at more than 45,000 pounds, it is the world's largest LEGO model. this 1:1 replica X-wing model is 11 feet tall, stretches 43 feet long and has a wingspan of 44 feet.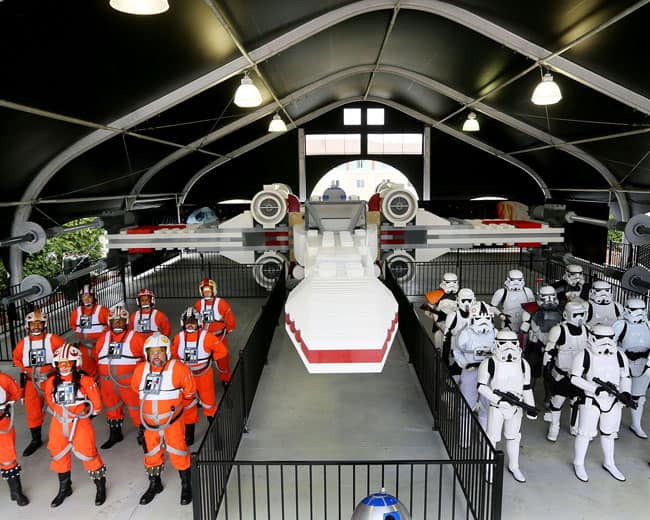 going to Legoland to check it out is definitely on our summer to-do list. Legoland is my kids happy place. if you haven't been...try to get your kiddies their. you won't be disappointed.
What part of Legoland is your kiddies favorite?