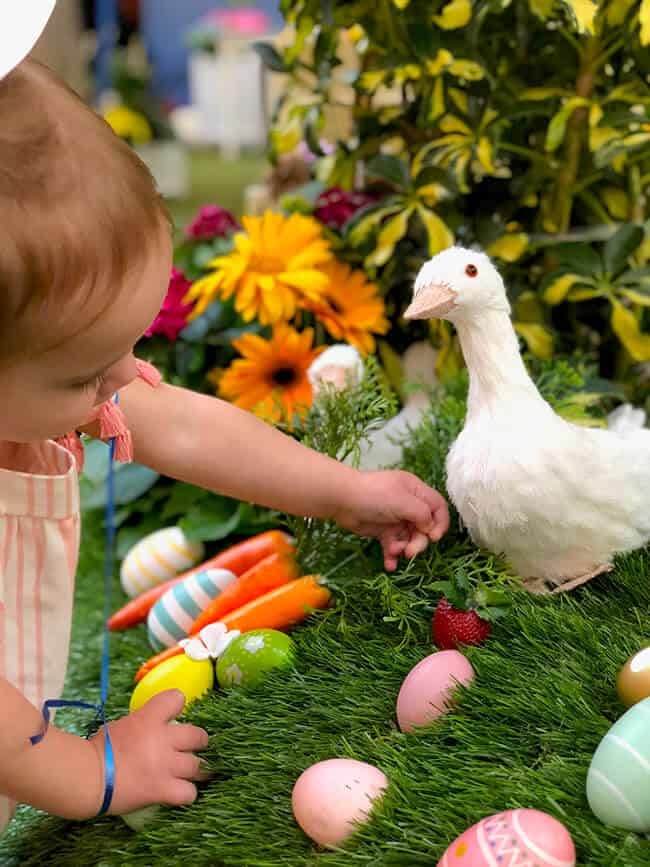 Last week, I took Dani Kat over to enjoy Springtime at South Coast Plaza. They had just decorated it for Easter and the entire place is a springtime wonderland. We got there right when the mall opened, so we had plenty of time to roam around Carousel Court without crowds of people. If you haven't been to South Coast Plaza during springtime, you need to go. It's really special...and has some of the prettiest decorations for Easter in Orange County in my opinion.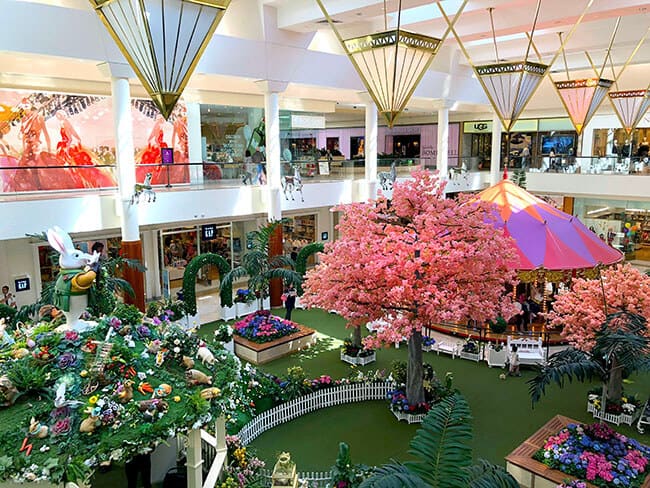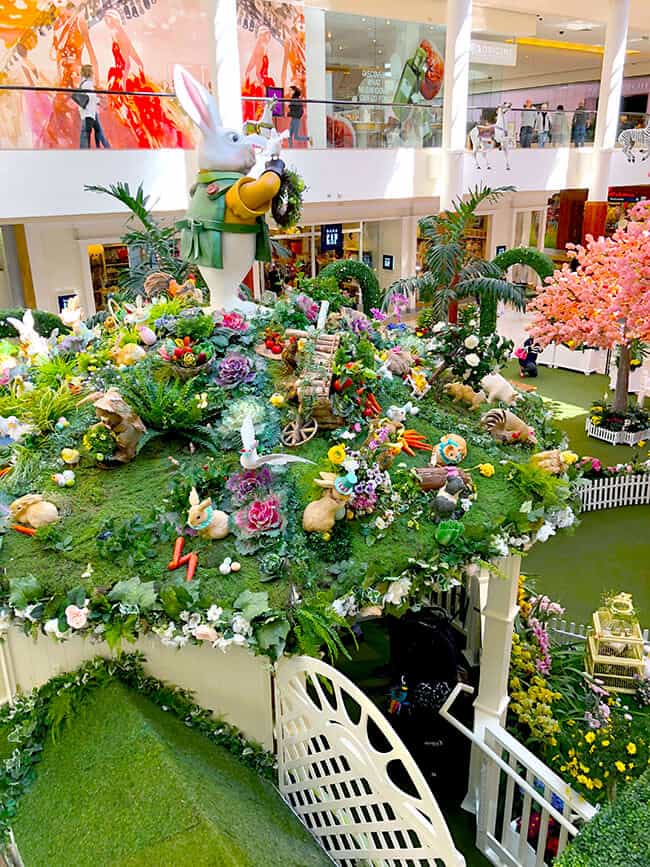 not only are the decorations amazing, the carousel has also been transformed from a traditional horse carousel into a bunny carousel! every year we make it a tradition to ride it – it's only $1.00 to ride. in addition, the back of the ticket has a coupon for a free kids meal at one of the restaurants, so it's a great deal.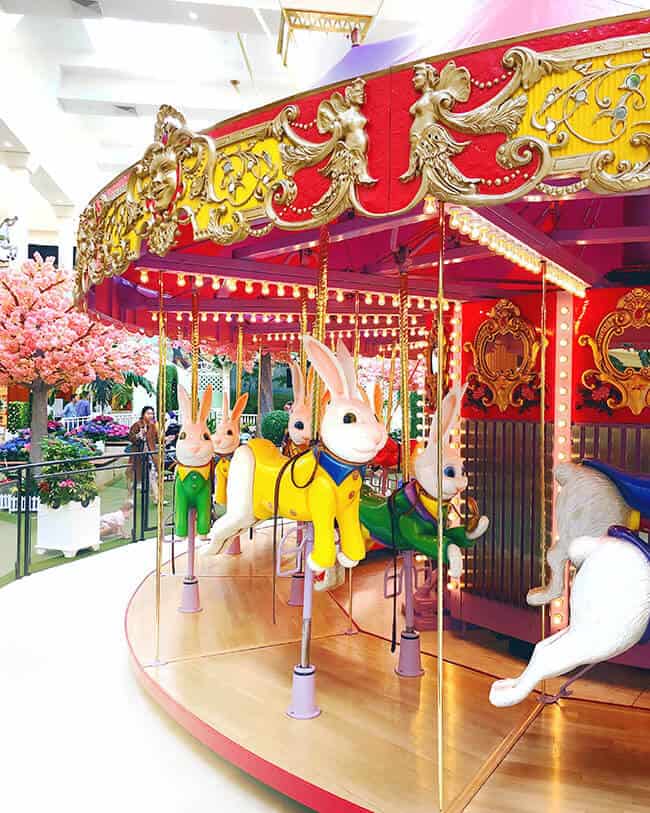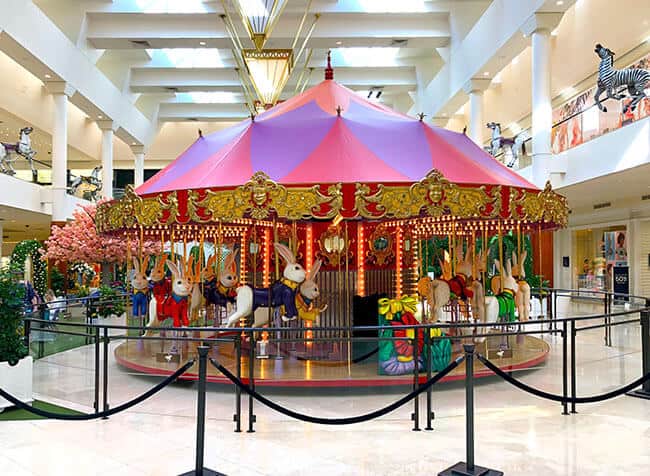 it was one of Dani's first time riding a carousel...she absolutely loved it.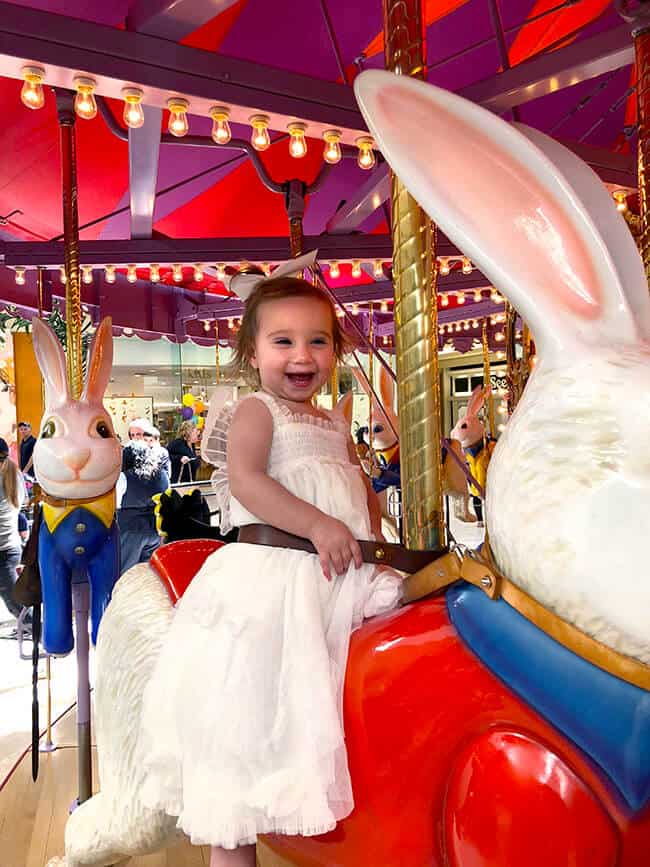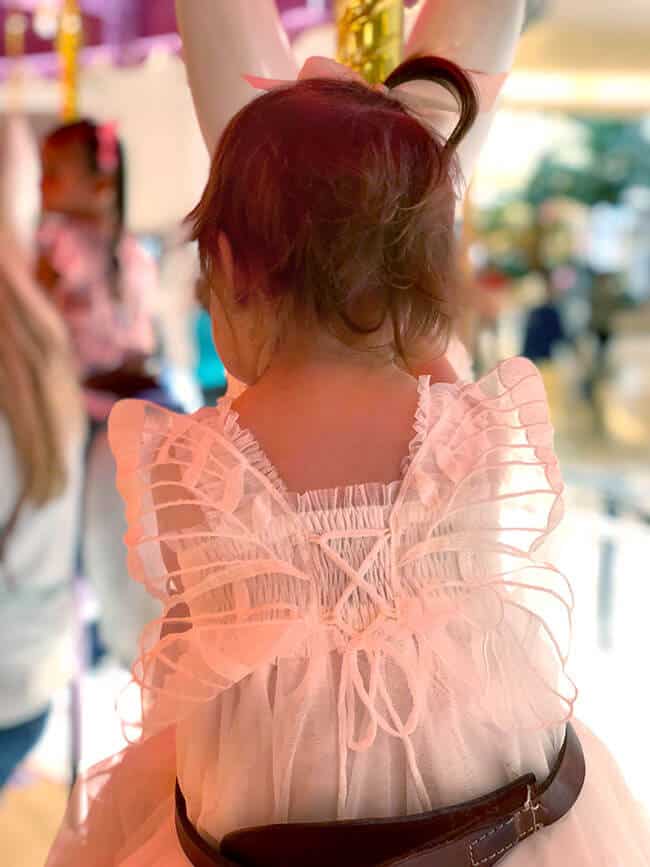 i got some adorable photos of Dani and her cousin looking around Carousel Court at all the spring flowers and decorations. can you believe it – all the flowers in the platers are real! the whole place smells so good.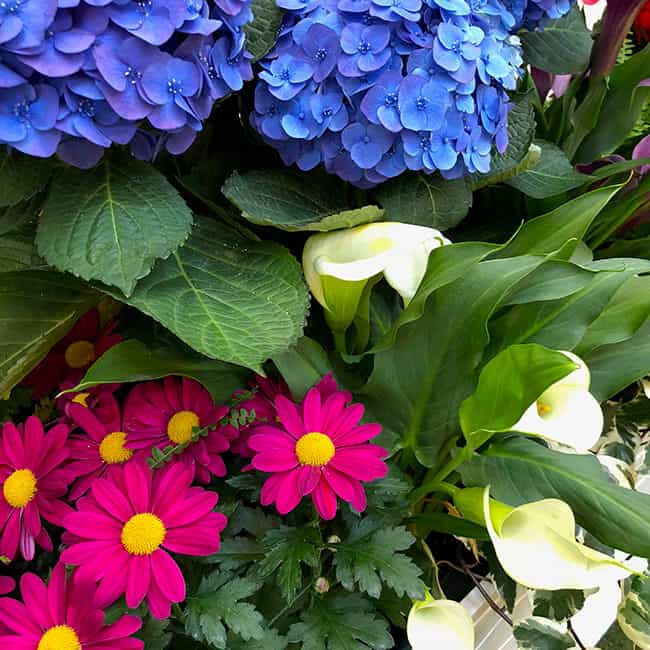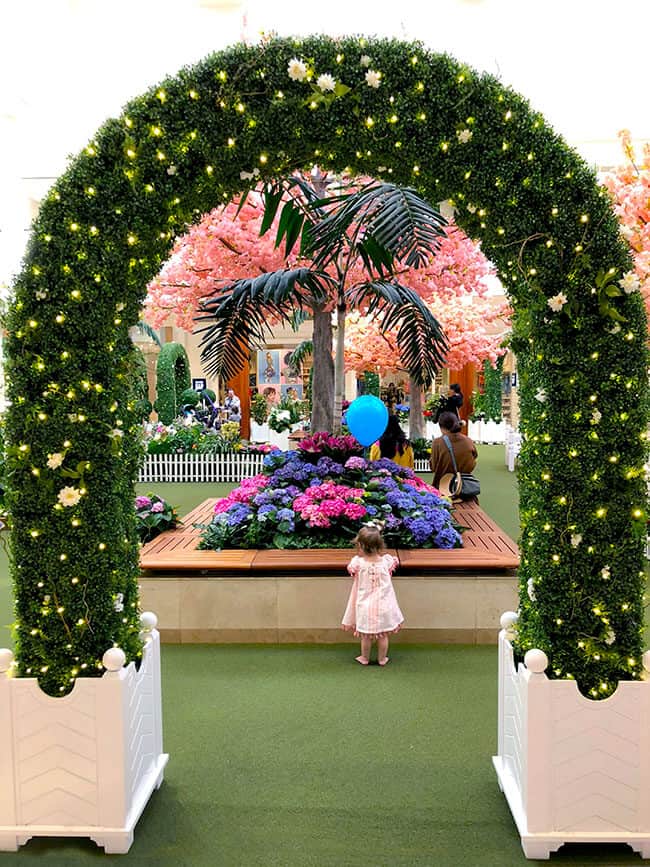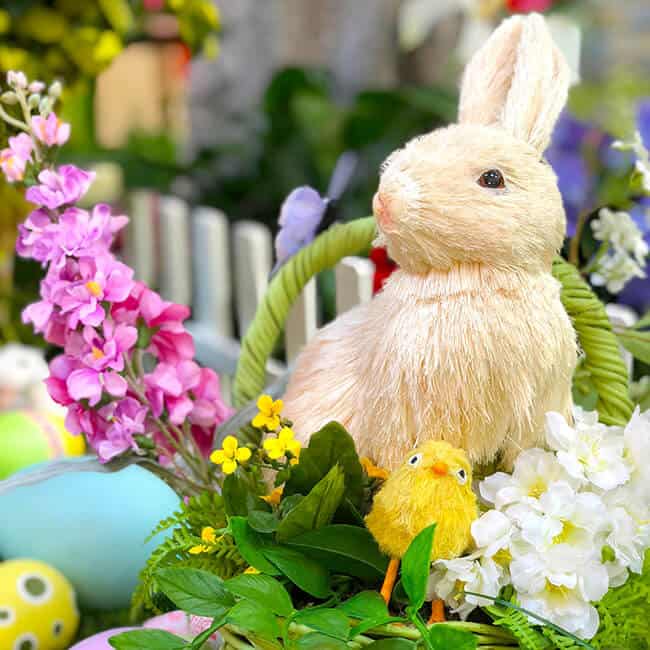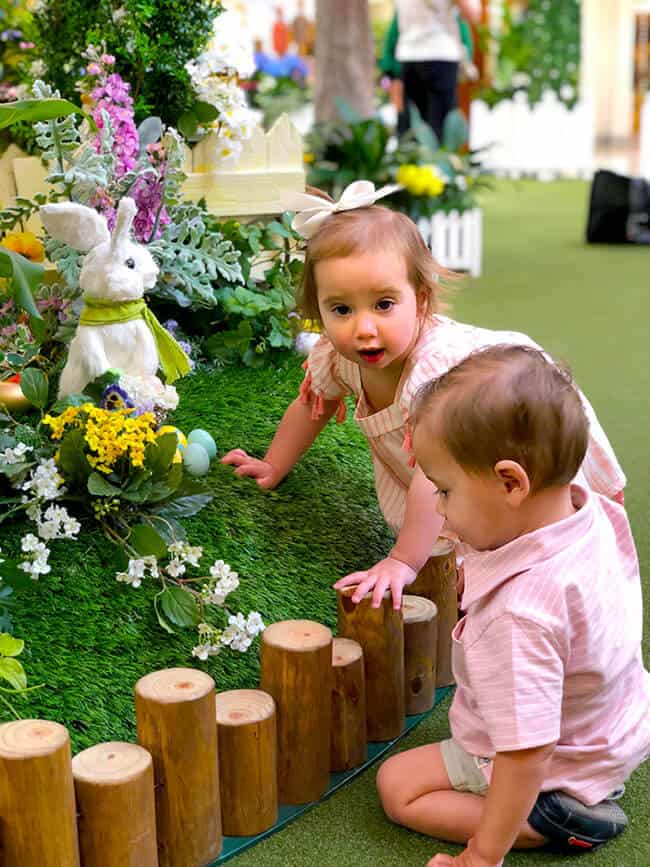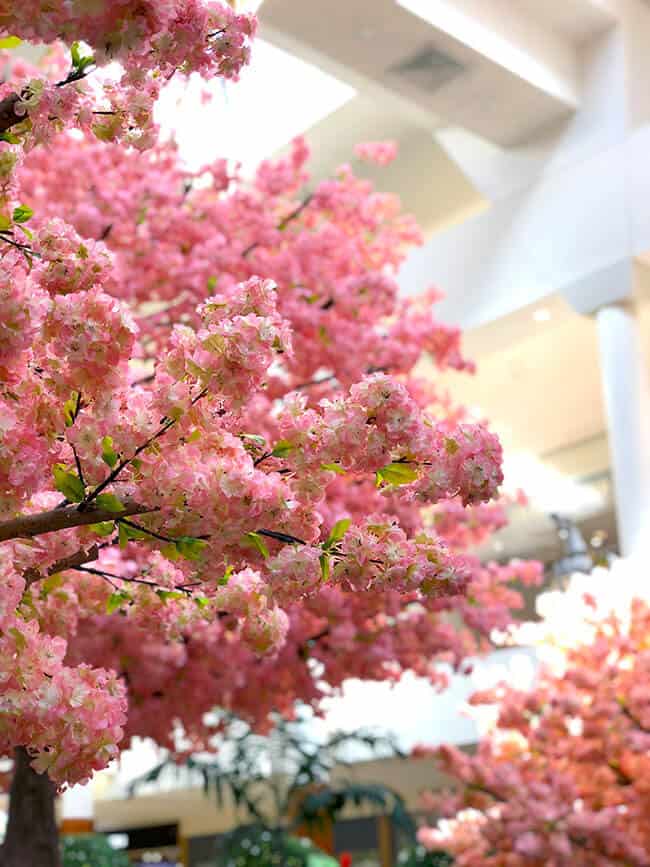 kids can participate in springtime crafts for a small fee. there are cute birdhouses or toys they can decorate with markers. my older kids could sit there for hours decorating their items.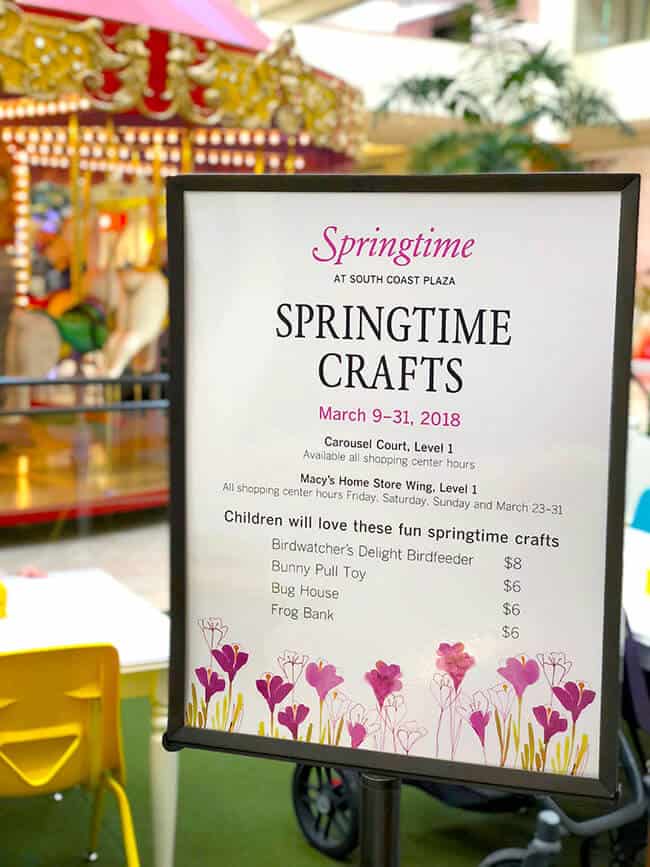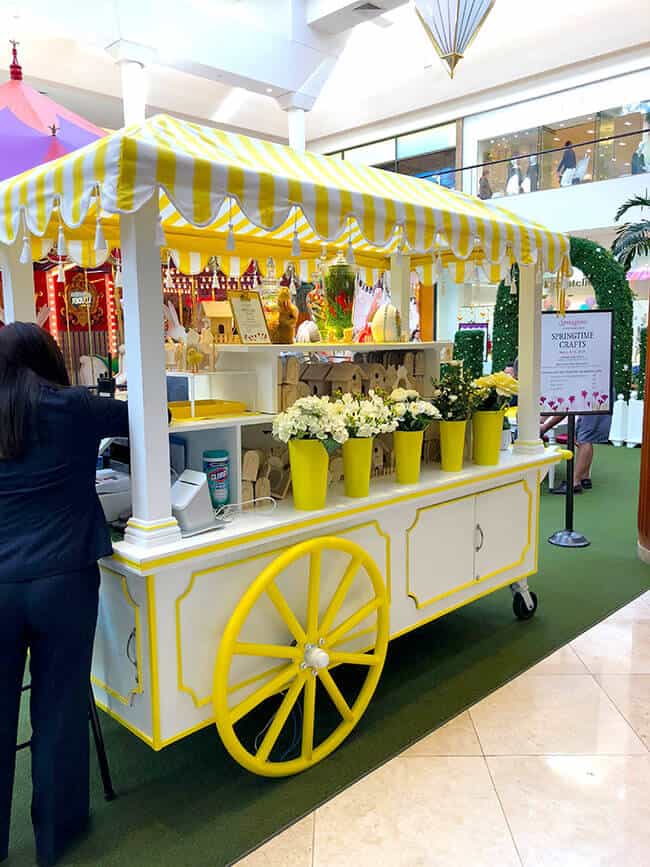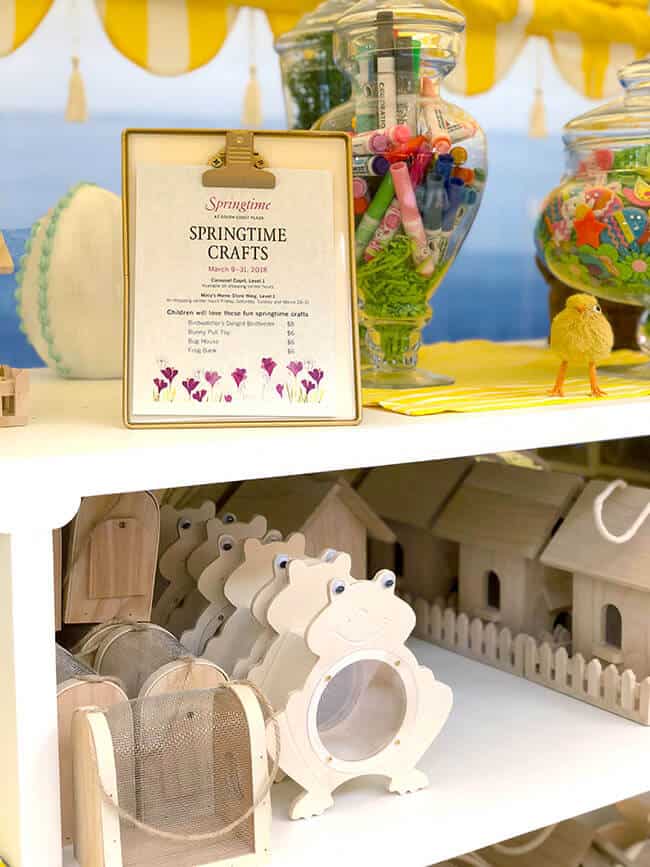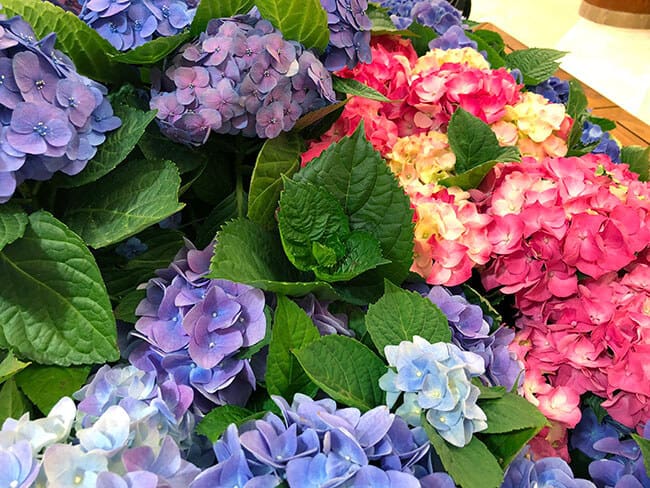 we tried to get Dani's picture with the Easter Bunny, but she was a little scared this year, so we stood at a distance and said "hi!" This one is small and robotic and talks to the kids...it's pretty cute. Crystal Court – across the street from Carousel Court has a full sized bunny if you are wanting that.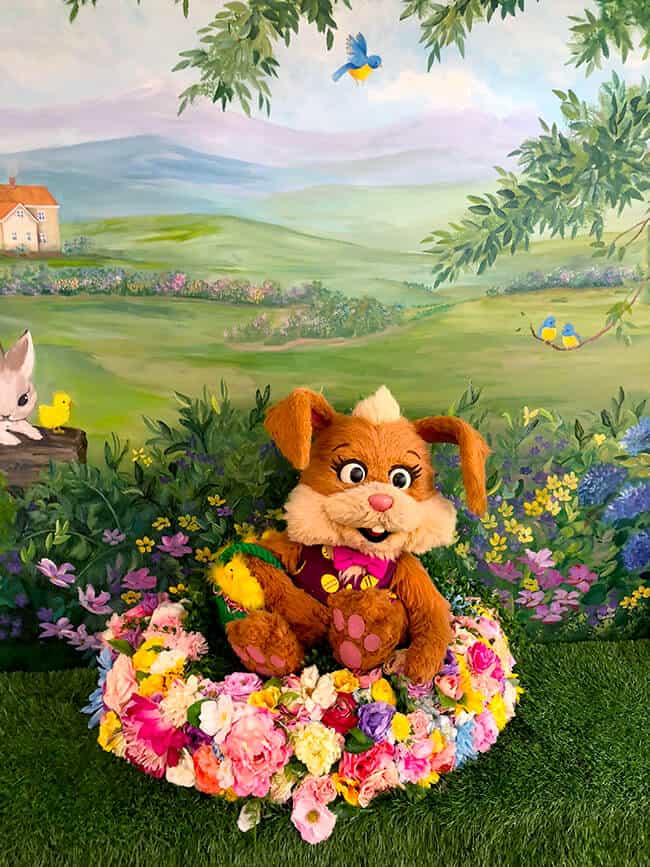 there are also some adorable children's stores located near the carousel. there are clothing stores, toy stores, Lego store, Disney Store, and Pottery Barn Kids. i couldn't resist buying Dani an Easter dress at Kids Aletier. it was just the cutest...it had butterfly wings attached to the back! she looked like a little angel.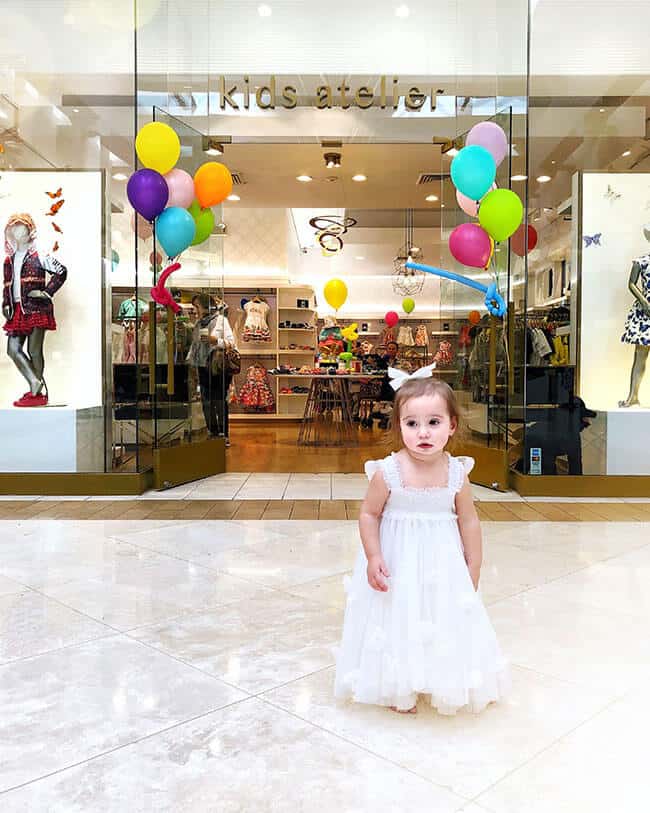 Kids Aletier also had a lot of other cute clothes. i know i will be back soon.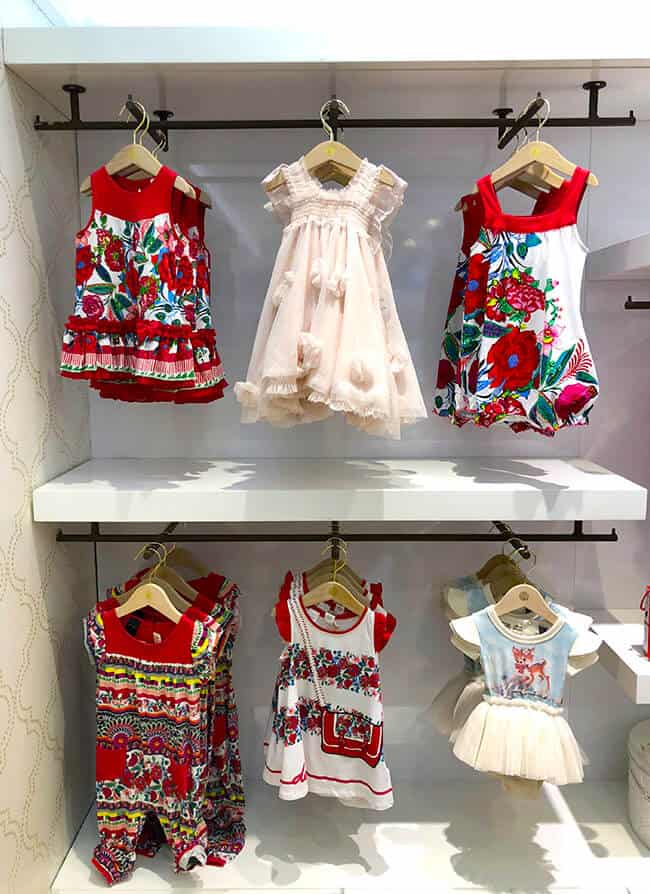 before we left, we had to get a balloon for Dani Kat. right now, balloon is her favorite word. we weren't getting out of there without it. but that was okay by me...they are great quality balloons that last a long time.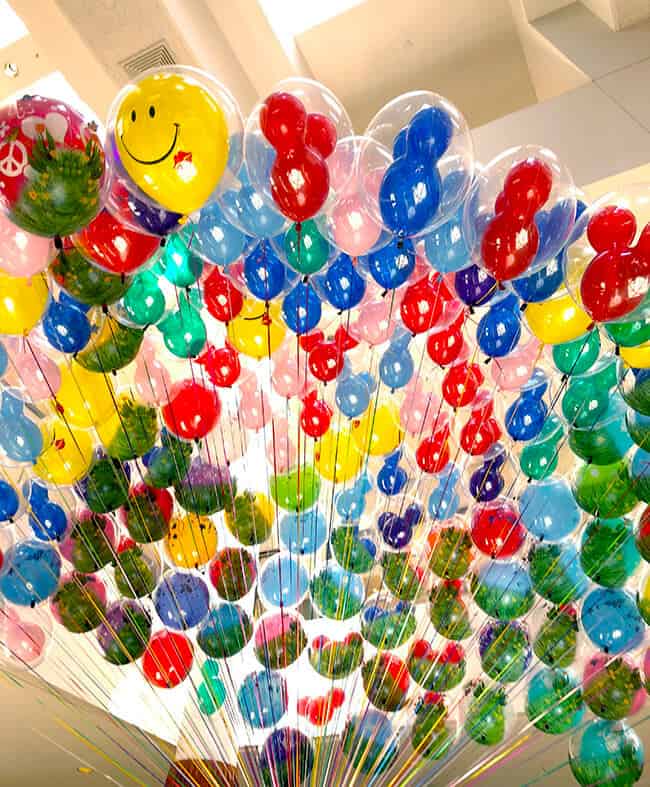 what a fun morning i had with my little miss. nice a relaxing with beautiful scenery. we will definitely has to make a trip back before they take down the springtime decorations. also, there is a spring themed area located at Crystal Court with a Carousel and Easter Bunny.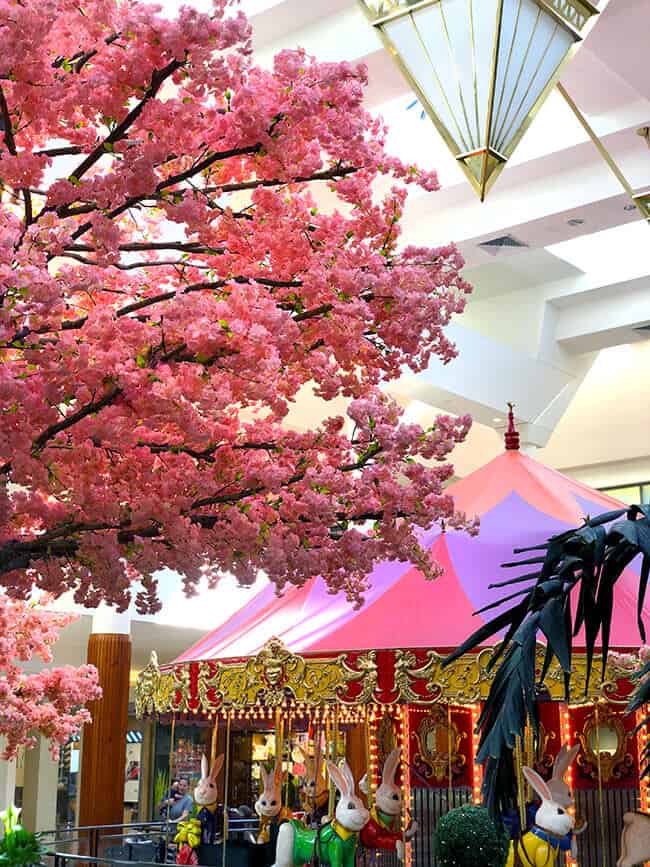 the springtime decoration will be up at South Coast Plaza until Easter, so head over and enjoy them while you can. it is magical for all ages. make sure to look down the rabbit hole!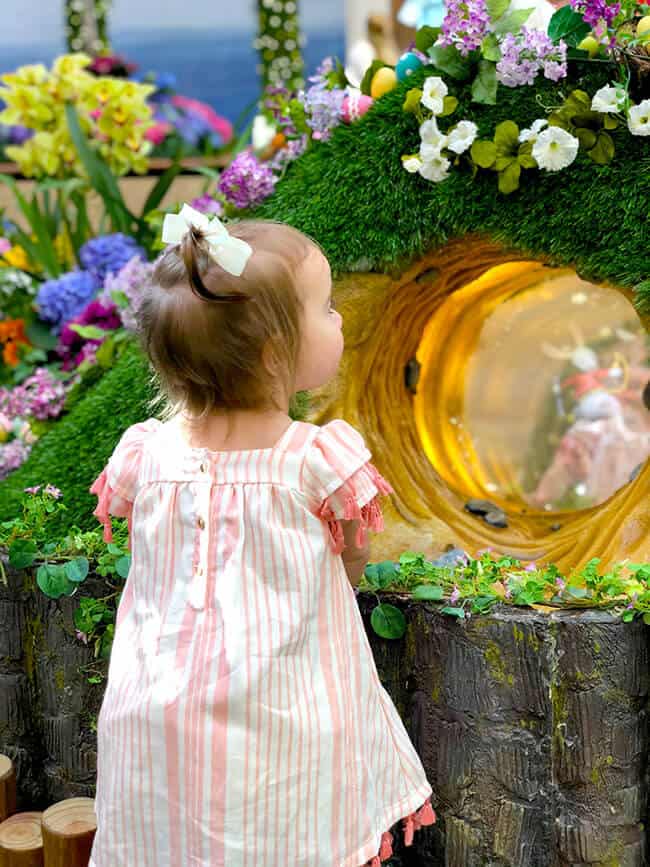 Want to go to an Easter Egg Hunt or Spring Festival?