This post is sponsored by ScholarShare.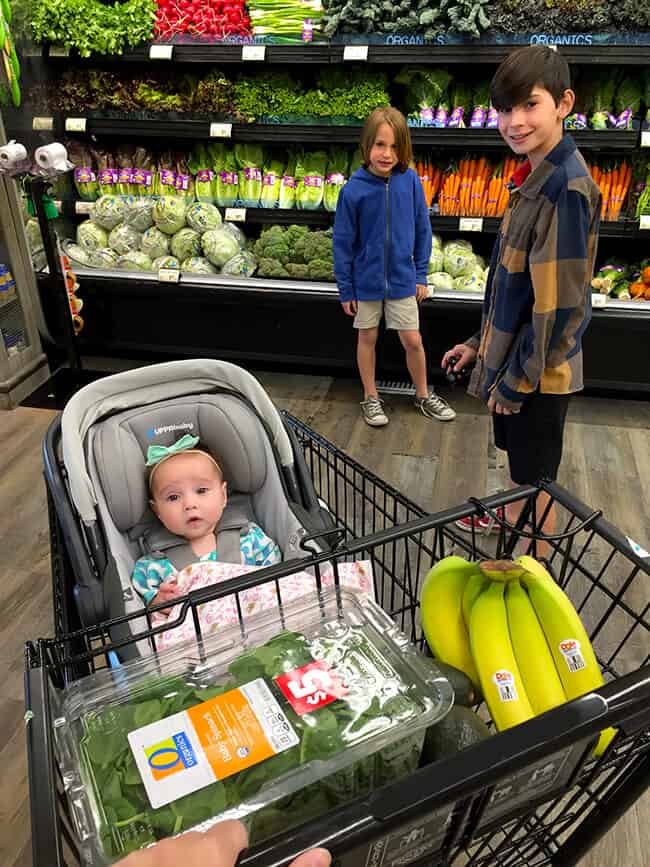 as a mom, i know all too well that there aren't enough hours in the day to get everything done that needs to get done. so much to do, and so little time. does any mom EVER have a moment to sit down and figure out how she's going to save enough money for her child's college? you may have even heard of ScholarShare, California's 529 savings plans, but have you had a moment to check out what it's all about? i admit, it's definitely a hard task to do while juggling kids, the lunch packing, the laundry, the grocery shopping and the cleaning.
there's school pick-ups...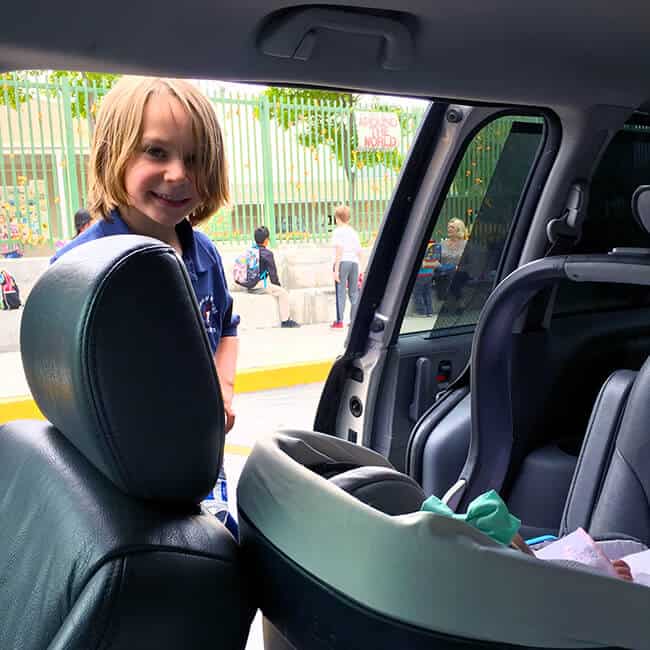 there's swim practice and dance lessons....
and babies to feed...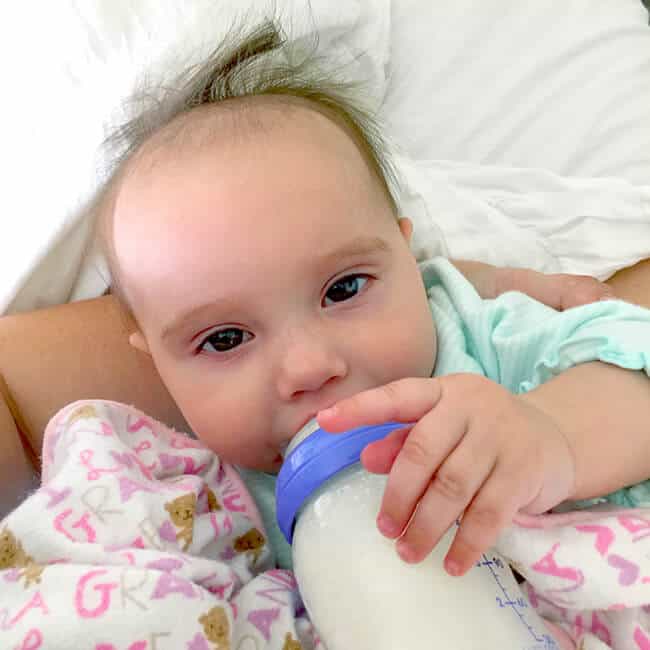 you can practically forget trying to get any sort of work done!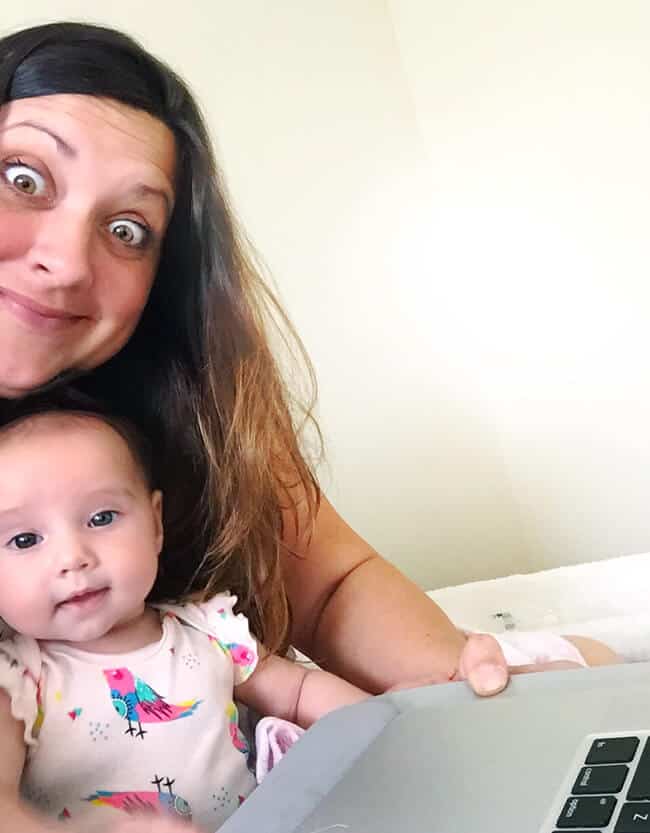 but before you know it, these guys will be going to college. am i ready???
i sure hope so.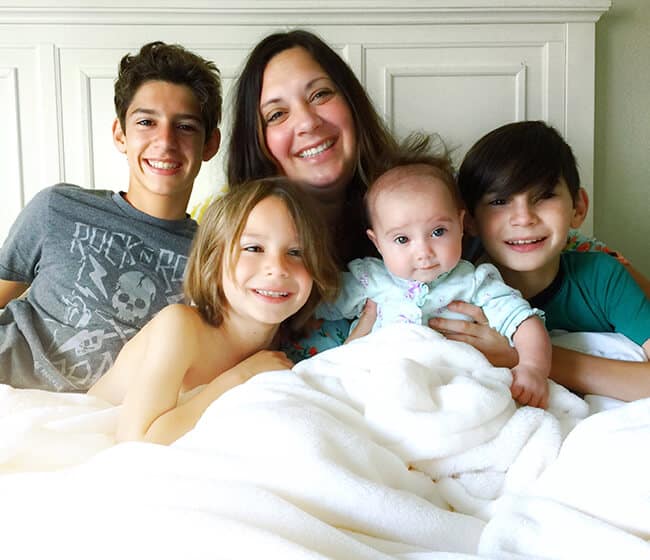 ScholarShare is trying to make saving for college easier on us moms.
you all know how much i love Scholarshare...i've written about them many times, and how their college saving plans work. but maybe you are finding that figuring out how to set up a saving plans for your kids or how the 529 plans work is hard or time consuming. so ScholarShare is here to help!
"529 Crib Notes" Webinar hosted by celebrity Fashion Designer
on Thursday, May 18 at 12:00 noon PST, ScholarShare is hosting a FREE 30-minute webinar. "529 Crib Notes" with celebrity author and fashion designer Rosie Pope and ScholarShare's very own Garianne Dashiell. together, both Rosie and Garianne plan to help moms tackle the seemingly insurmountable task of paying for college!
you will learn: what is a 529 plan?, how do they work? the different investment options, AND things to consider when selecting a 529 plan. PLUS, there will be a live Q&A session. it will be short and sweet with everything you need to know about your child's college saving future! so make sure that you register for the "529 Crib Notes" webinar!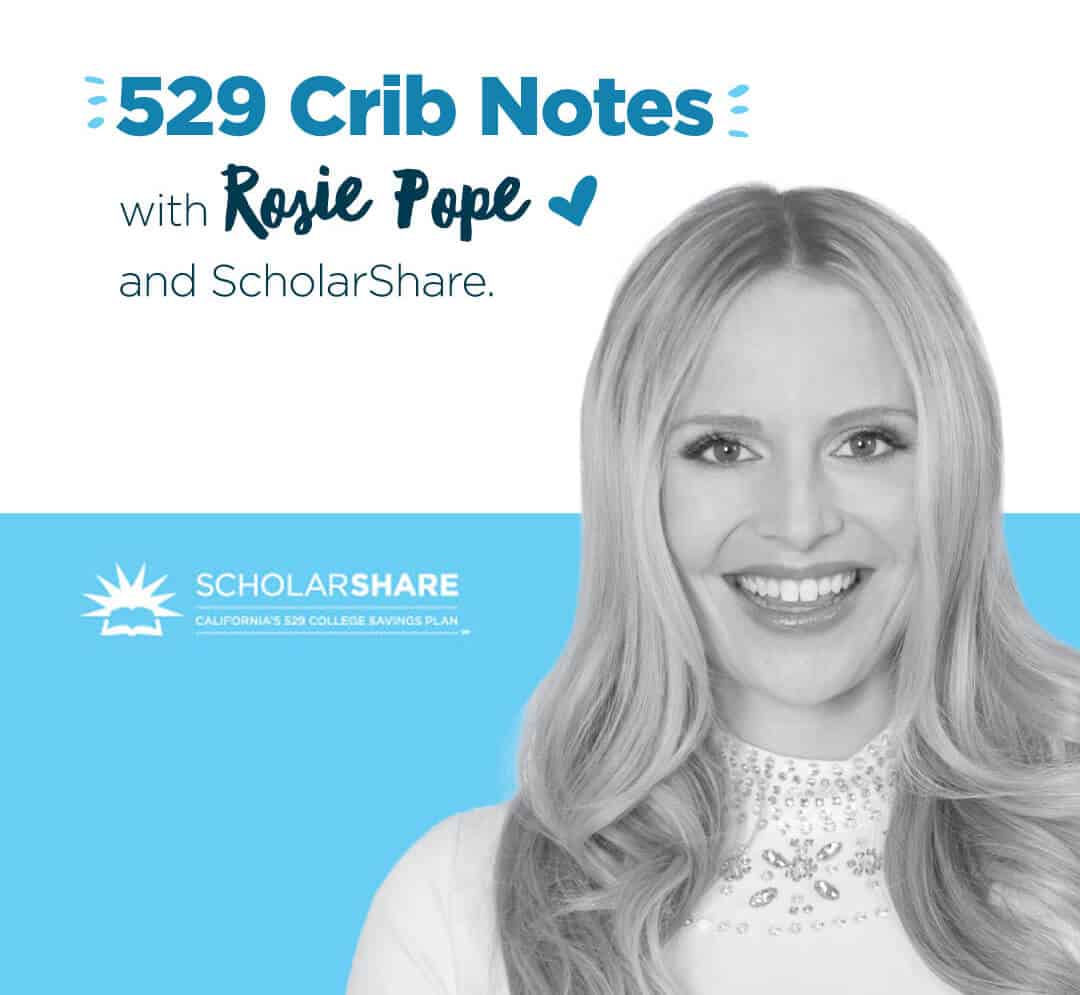 and guess what?????
ScholarShare will match your first $50
it's that time again! ScholarShare is celebrating National 529 Day. this means Scholarshare will be having a special three-day promotion to help families jumpstart college savings for their children. To be eligible for the matching promotion, families must just open a new ScholarShare account between Wednesday, May 24 and 26, 2017 and deposit $50 or more. ScholarShare will match the $50!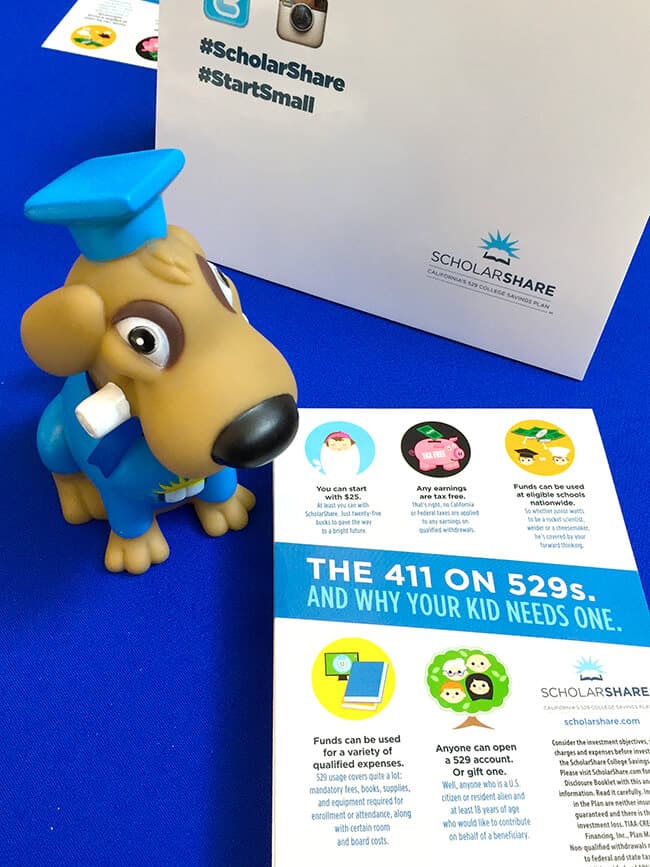 this is an AWESOME way to get your child's college savings account started. it's all about starting small. every little bit counts. last year, i shared this college savings chart. it thought it would be a great way to motivate us to save a little money each month which in turn would benefit our children greatly in the future. click here to download your own College Savings Chart, and don't forget to open those 529 Plans from May 24 through 26, 2017 to get the $50 matching promotion. HAPPY SAVING!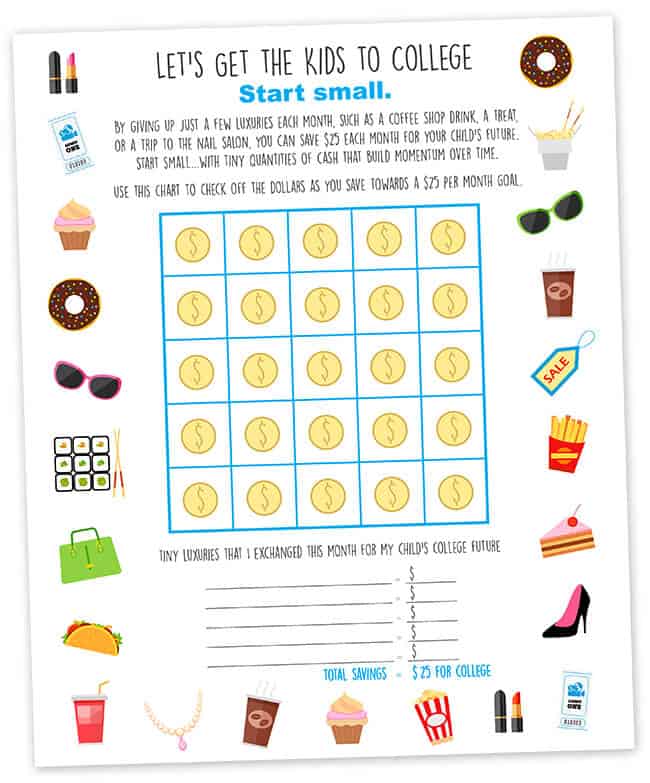 Note: The matching deposit of $50 will be made to the eligible ScholarShare account on or before 11:59 p.m. PST on January 30, 2018. Limit: one matching deposit per new ScholarShare account opened for each new beneficiary. Must sign up for a $25 Automatic Contribution Plan for six months. More information and complete terms and conditions here.