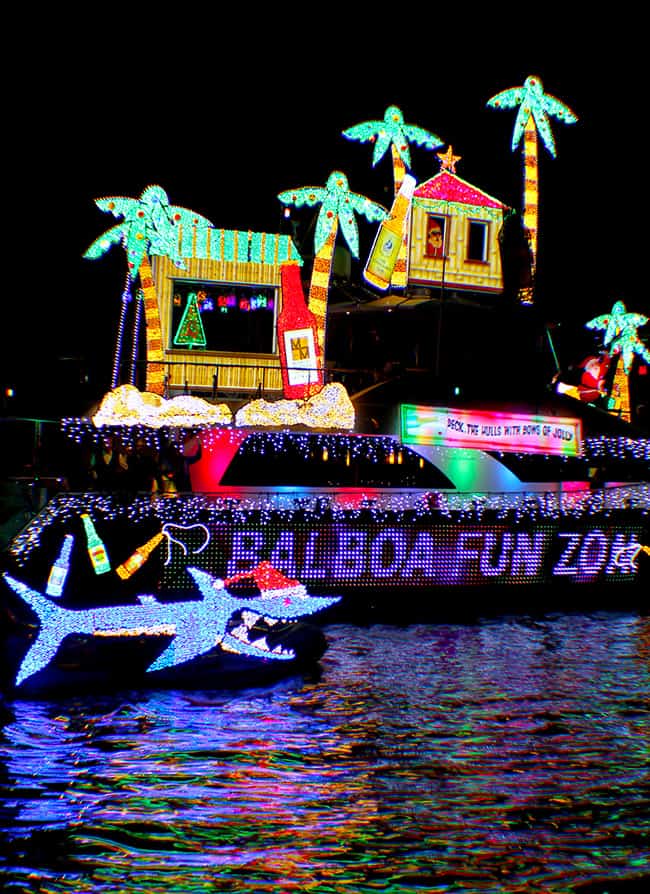 If you are looking for a great place to view some of the best Christmas Lights in Orange County and also enjoy the glimmer of twinkling lights upon the Newport Bay, then the Newport Beach Christmas Boat Parade is an awesome choice! We have a tradition of going to the Newport Beach Christmas Boat Parade every year.
Make sure to read till the end for an AWESOME GIVEAWAY!
Newport Beach Christmas Boat Parade begins at 6:30 p.m. each night from December 18th – 22nd. It starts and ends point at Tip of Lido Isle so you can find lots of different places in Newport Harbour to view it. We always go to the Balboa Fun Zone. There is always plenty of parking over at the beach which is just a short walk to the Balboa Fun Zone. We usually find some treats and cocoa to enjoy, and then take the Ferry over to Balboa Island and walk along the island to look at the Balboa Peninsula house Christmas lights. On the nights of the Newport Beach Christmas Boat Parade, you get to see the boats AND houses decorated with lights!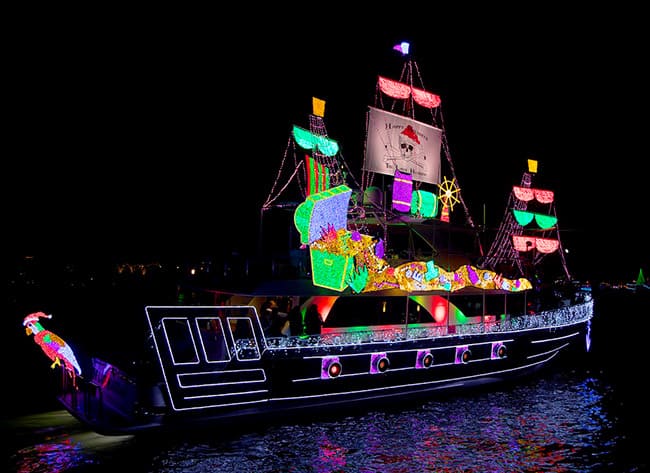 The Best Holiday Boat Cruises in Newport Beach.
One of the best ways to enjoy to Newport Beach Christmas Boat Parade and all the decorated Balboa Peninsula homes is by taking a Holiday Cruise from Newport Landing. You can take a Holiday Lights Cruise for only $20 which is totally worth the price to get the best view there is. You also don't have to worry about all the crowds. The cruises take place throughout the month of December with three cruises nightly. And each holiday cruise is around 75 minutes long.
The Newport Harbor dressed up in holiday décor will not disappoint. Holiday cruises offer 85% of what the parade offers without the huge numbers of people and parking challenges. A cruise can make a nice relaxing evening under the stars, and having all your friends come along would be such a fun evening. Weekends are more popular for holiday cruise times and reservations are mandatory.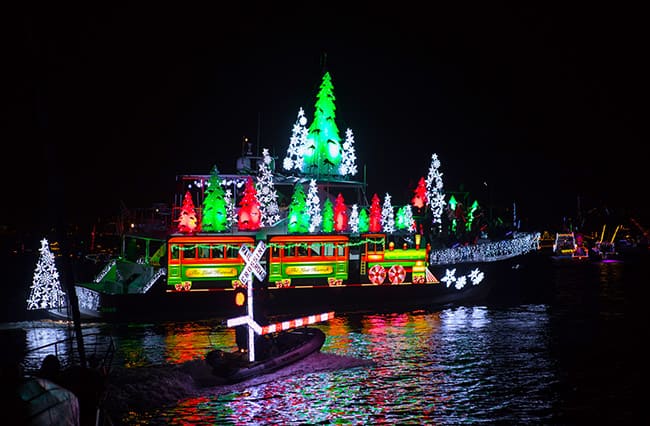 Balboa Fun Zone During the Holidays
When you are at the Balboa Fun Zone during the holidays, there are lighted trees and often live entertainment or music playing. You can take a ride on the ferris wheel, go on a few rides or hang out in the arcade. There are plenty of place to grab a bite to eat on the go, or you can even bring a picnic dinner with you. There are tables and chairs on the boardwalk.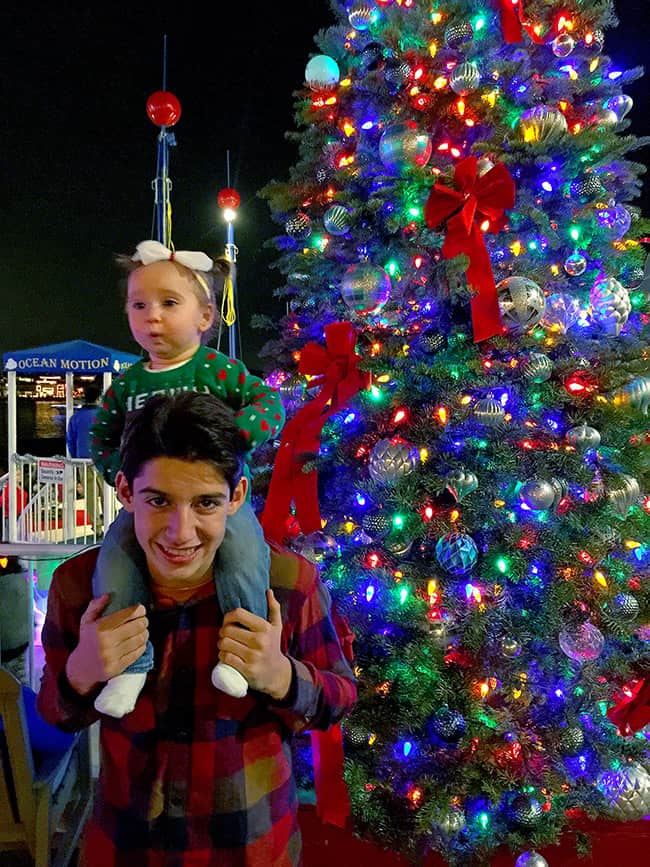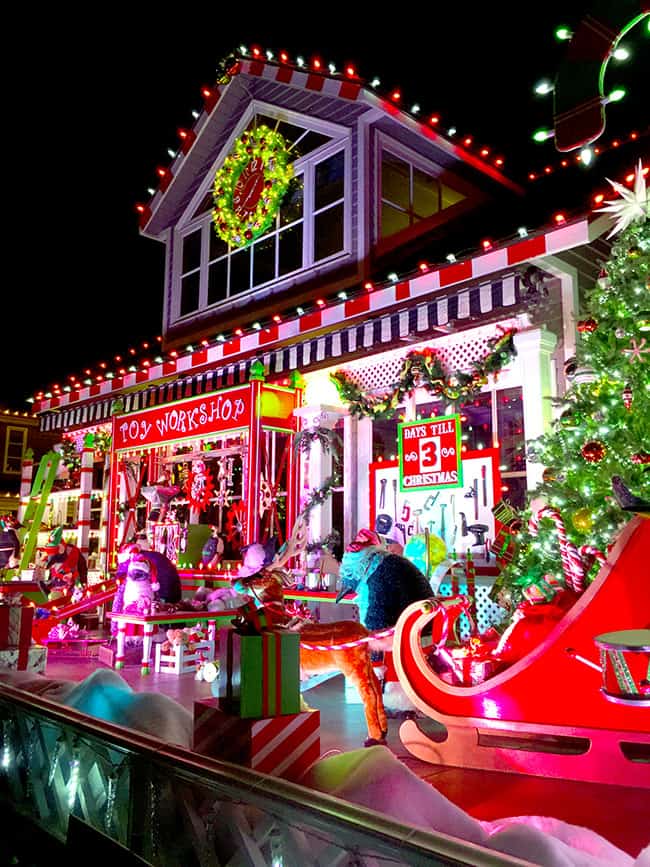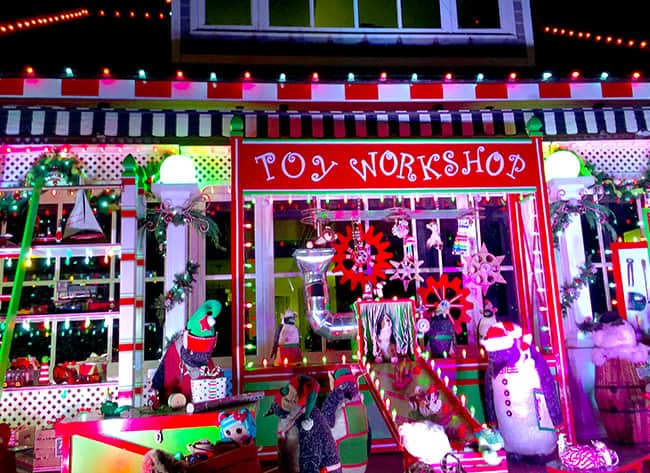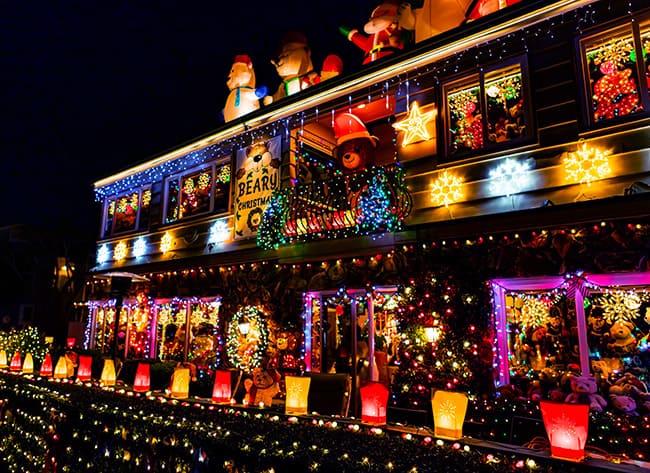 If you choose to walk around the homes on the Balboa Peninsula, you can take the Balboa Ferry from the Balboa Fun Zone over. It costs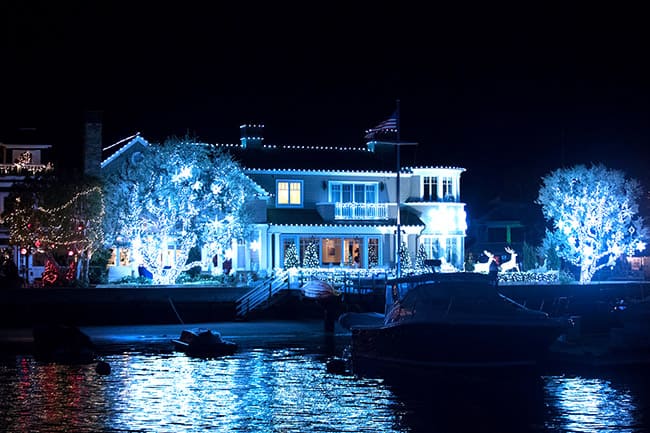 Watch the Newport Beach Boat Parade at Marina Park.
If you don't want to walk around Balboa Island, or take a cruise, then I recommend going over to the 10.5-acre Marina Park. This park offers 177 parking spaces, nautical-themed playground, picnic area and sailing center, and is also the largest public viewing area along the parade route, creating an optimal location to gather and enjoy the festivities.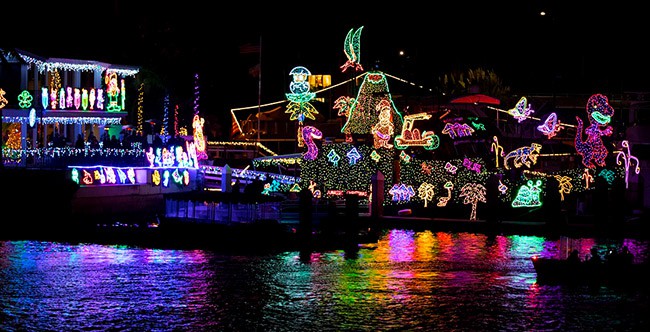 Finally, dress warmly and bring friends and family. Enjoying all the Christmas lights and the Newport Beach Christmas Boat Parade is especially fun when you are with the ones you love. It's a tradition everyone will remember for years to come.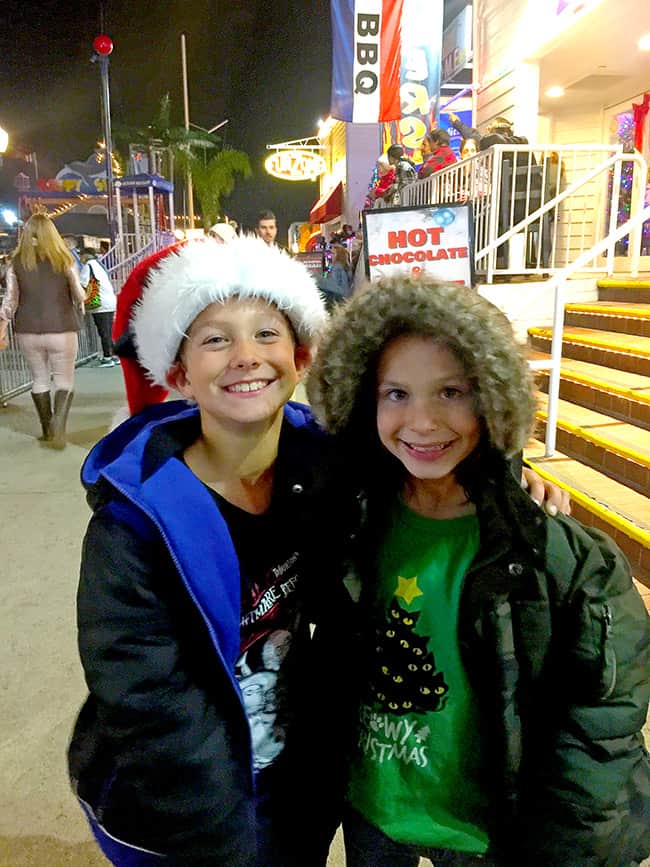 Newport Holiday Cruise Giveaway
Want to win a Holiday Light Cruise for you and three people? Then I have a FUN giveaway for you! Two lucky readers win a 4-pack of Holiday Light Cruise tickets from Newport Landing. Just enter via Rafflecopter below! Just do the entries that you want...the more you do the more chances you have to win!
Giveaway ends December 15, 2019. Open to U.S. residents only. Good luck!!!
a Rafflecopter giveaway
MORE CHRISTMAS THINGS TO DO IN ORANGE COUNTY
Want to see the Best Christmas Lights in Orange County?!!!
Check it out here: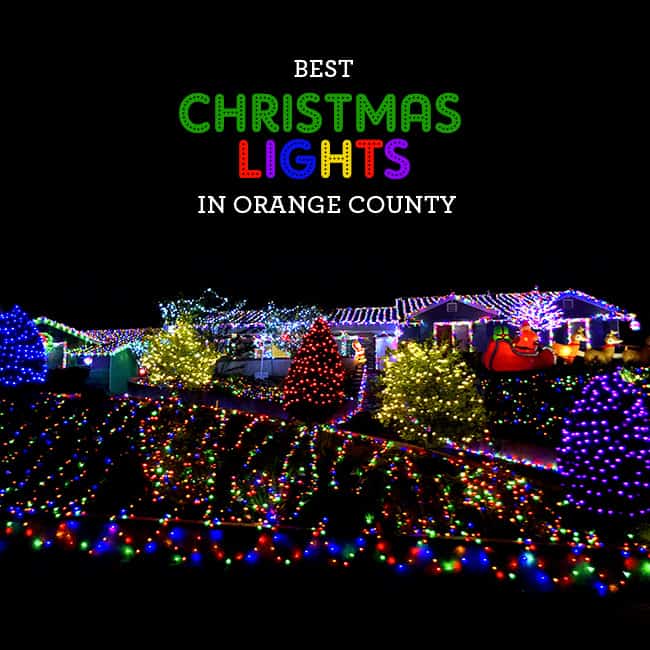 PLUS…..have you seen this list of 150 Christmas Events in Orange County???