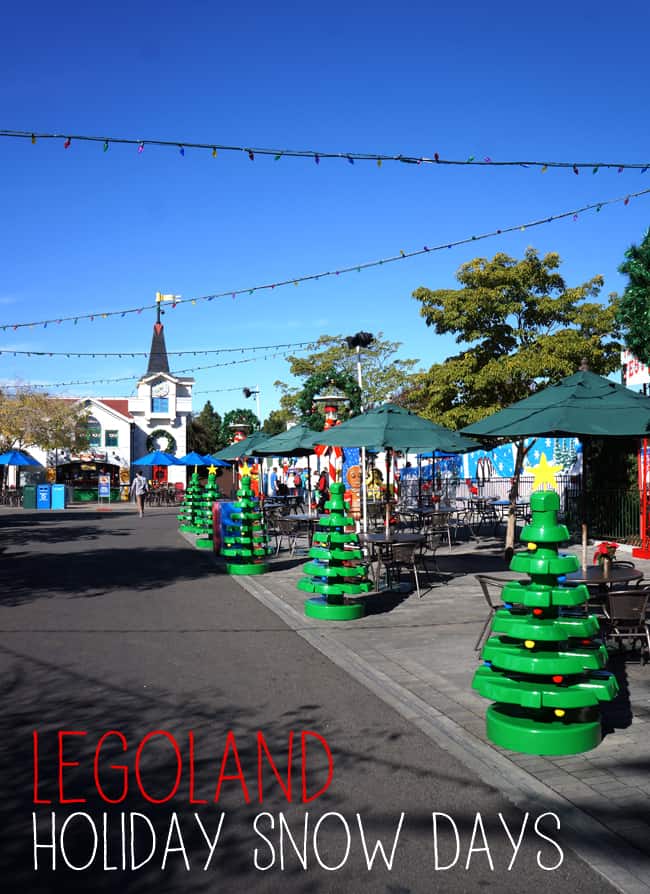 i probably mentioned a few hundred times about how much my boys LOVE legos and Legoland. i would have to say it is one of their favorite places on earth. so getting to hang out at Legoland California to check out Holidays Snow Days was a day in Heaven for them.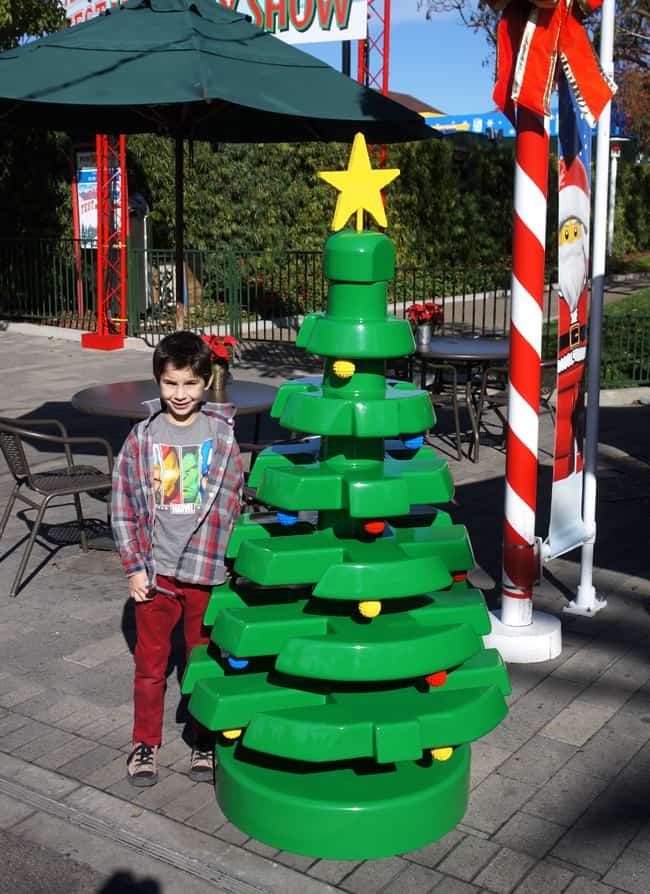 the boys loved running around and seeing the larger than life LEGO structures everywhere.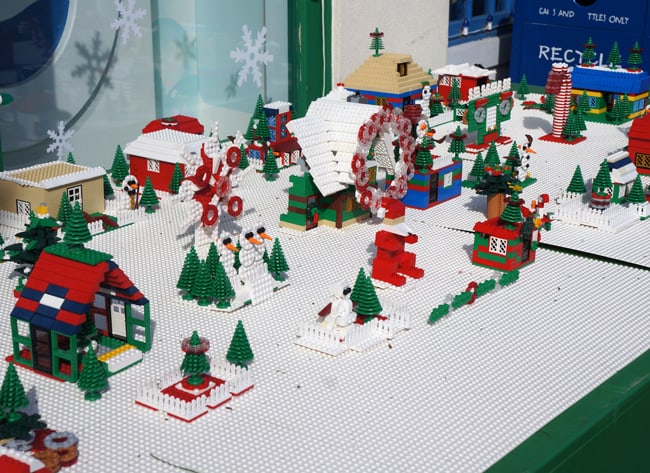 and they couldn't wait to contribute to the weekly Holiday Snow Village. each weekend and daily the week after Christmas, visitors are encouraged to create a miniature setting to add to the village.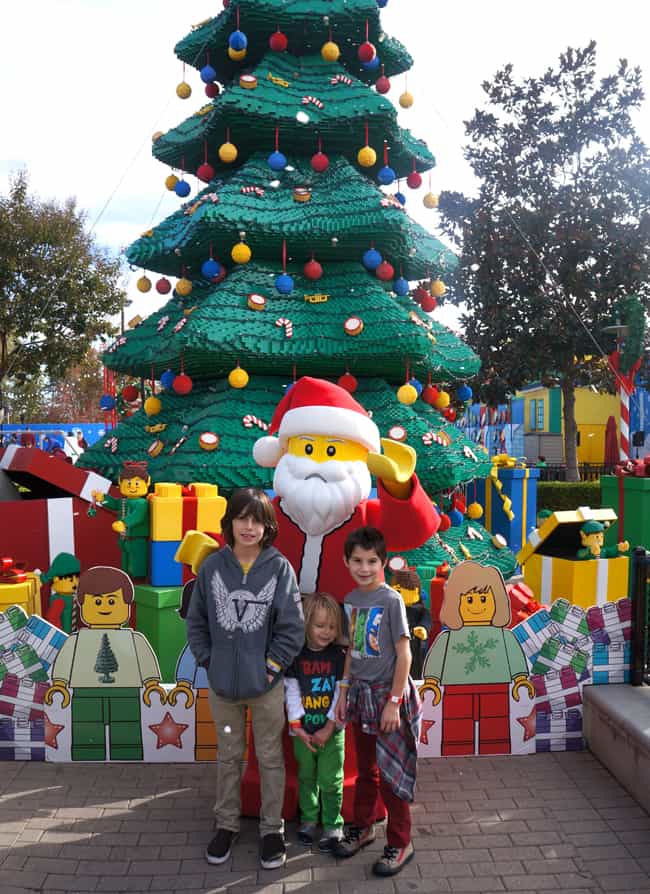 santa makes a daily appearance in Fun Town - right in front of the world's largest LEGO Christmas tree. stick around after you get a picture because more than likely, you'll also catch a few "snowflakes" when it begins to snow.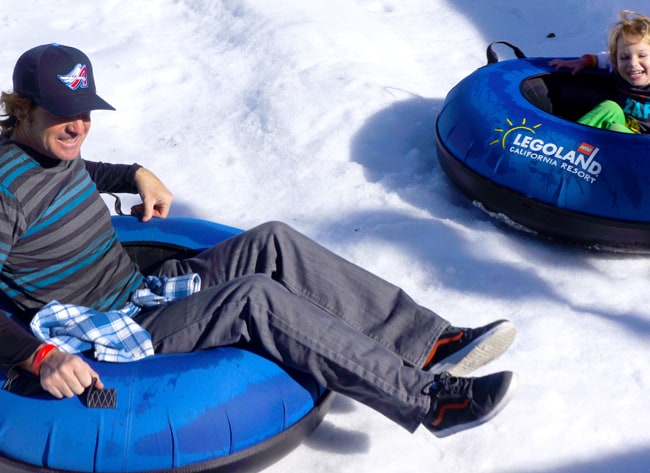 Holiday Snow Days also brings back a classic - tubing. get the whole family in on the fun and take a ride down the snowy mountain.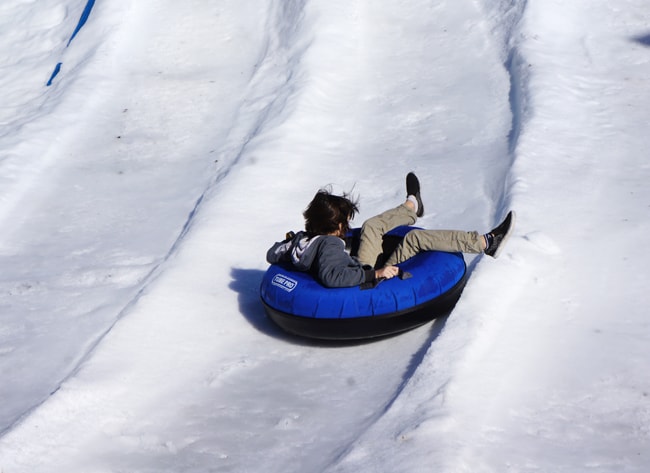 sometimes, it's fun to just hang around the candy cane poles.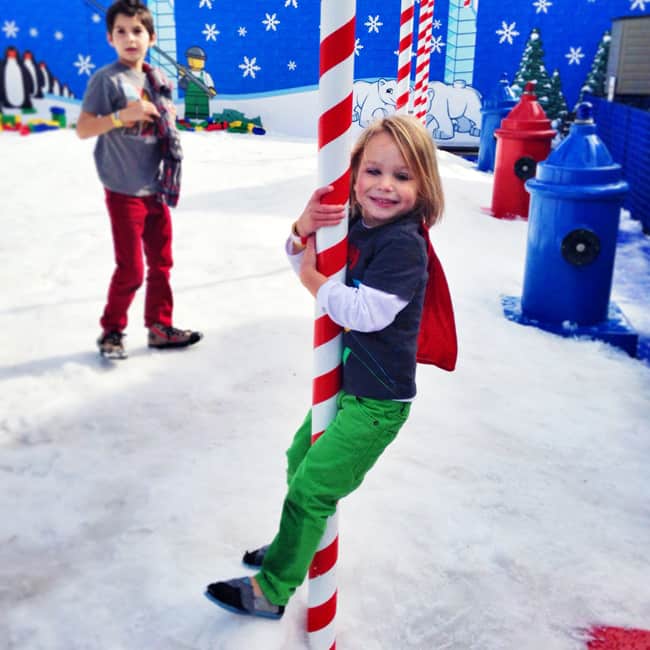 best of all, the kids get to feel real snow. this is a great treat, especially living in Southern California. gloves are optional.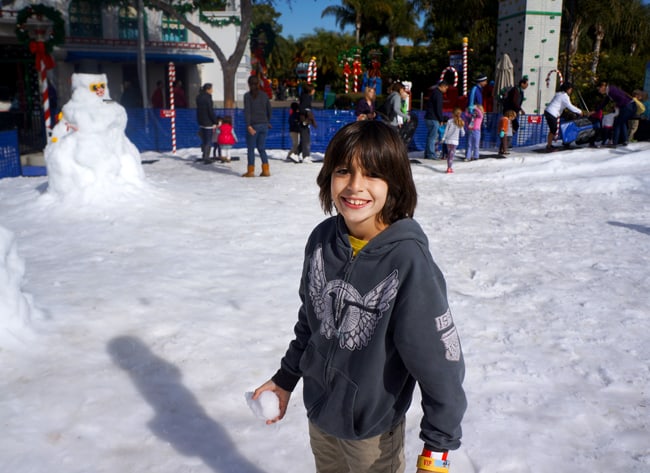 LEGOs are in abundance - even in the snow. take them for a spin and try to build an igloo!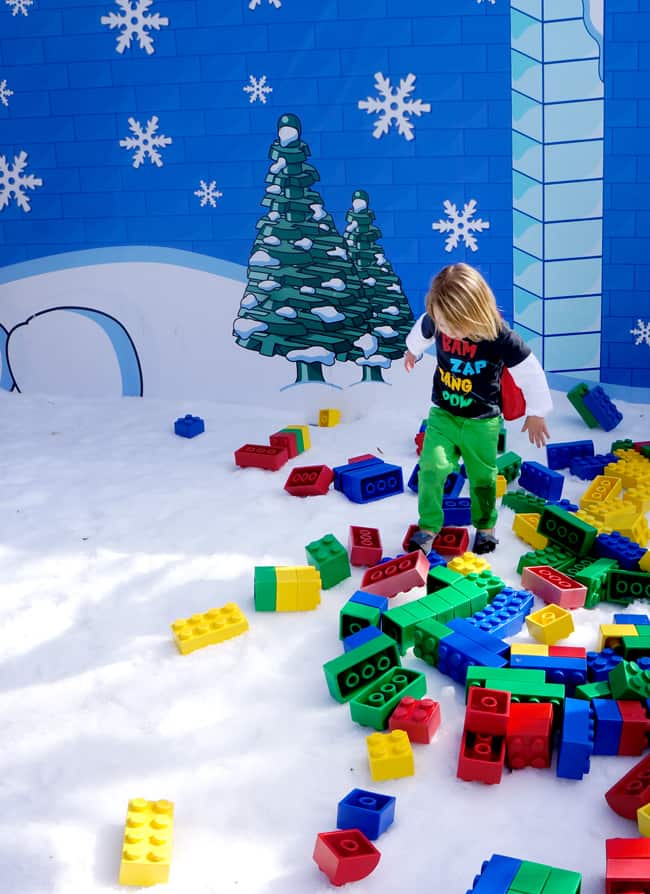 practice makes perfect when throwing a snowball. targets are set up against the wall and the kids go crazy throwing their handmade snowballs.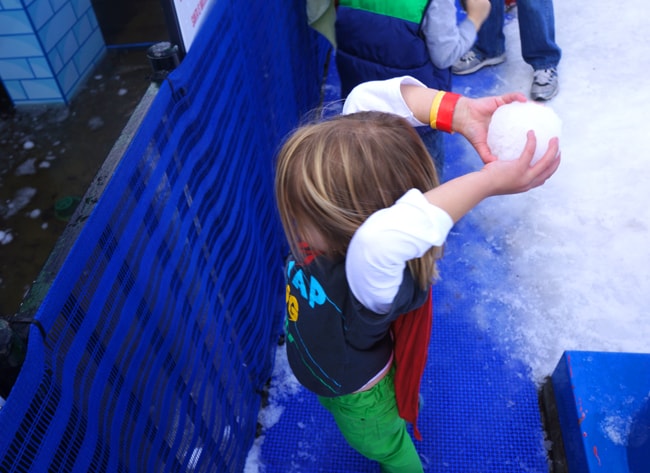 take some time and make the perfect snowman! don't forget to add the LEGO accessories so he feels right at home.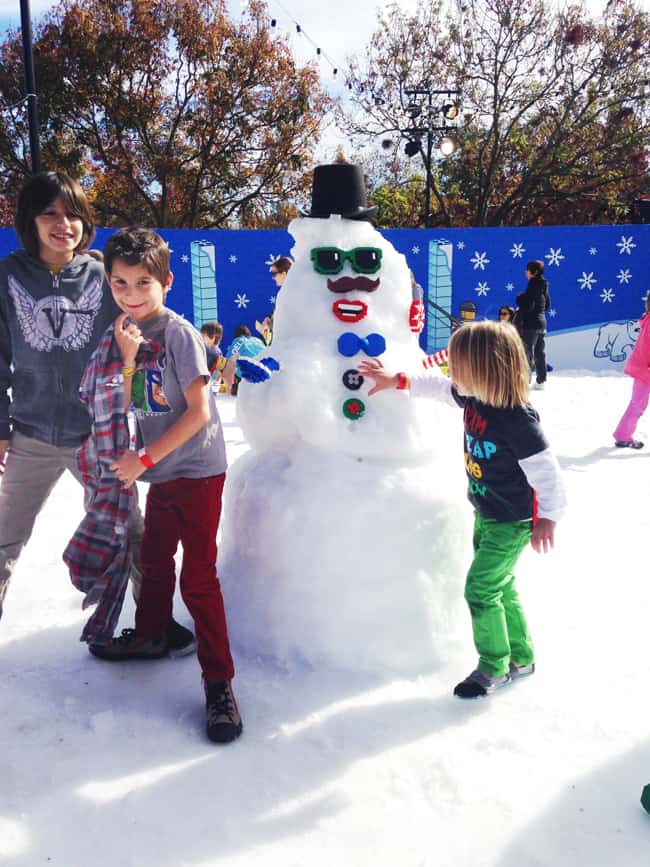 the Fun Town holiday food truck offers an abundance of traditional foods including churros, pretzels, mashed potatoes, etcetera. it makes for a great treat with their affordable prices,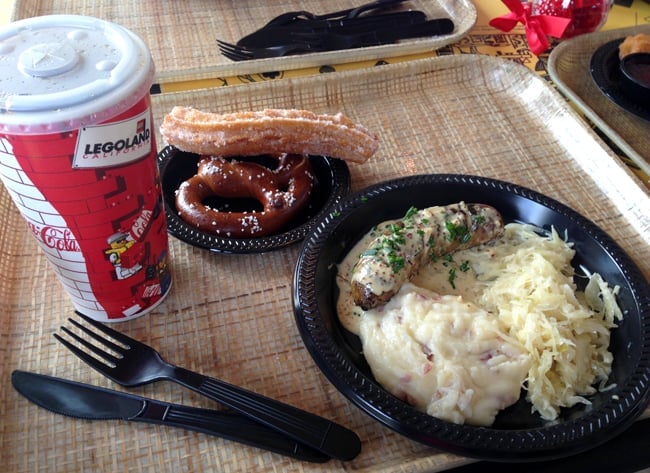 take a walk through minicity and see how it's decorated for the holidays too. how cute is this mini Rockefeller Plaza?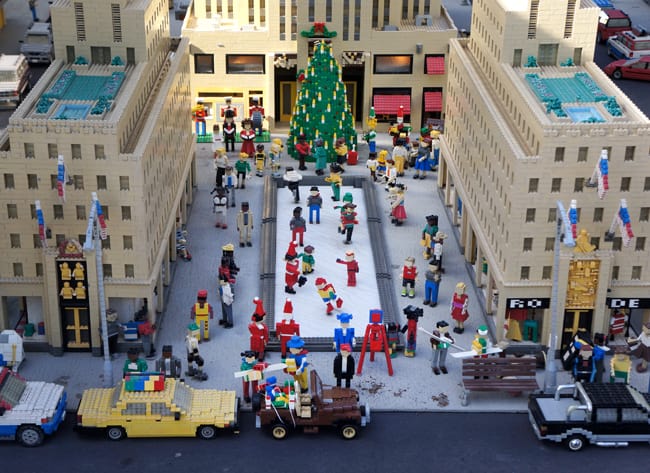 uh oh. looks like Santa is in trouble. the kids get a kick out of this setup.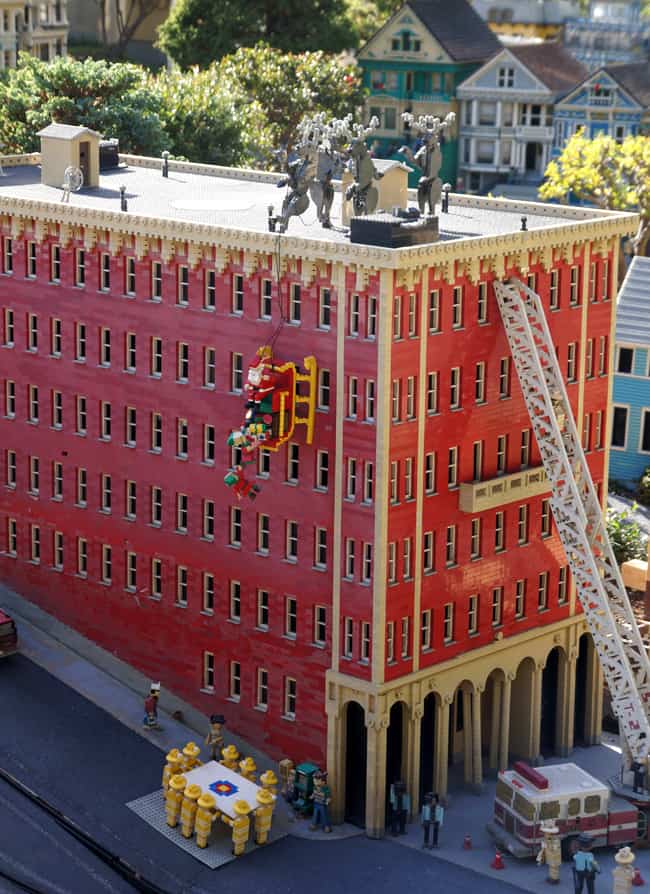 the world's largest LEGO Christmas tree is the perfect place for a photo opp. stop by as it nears dark for its nightly lighting.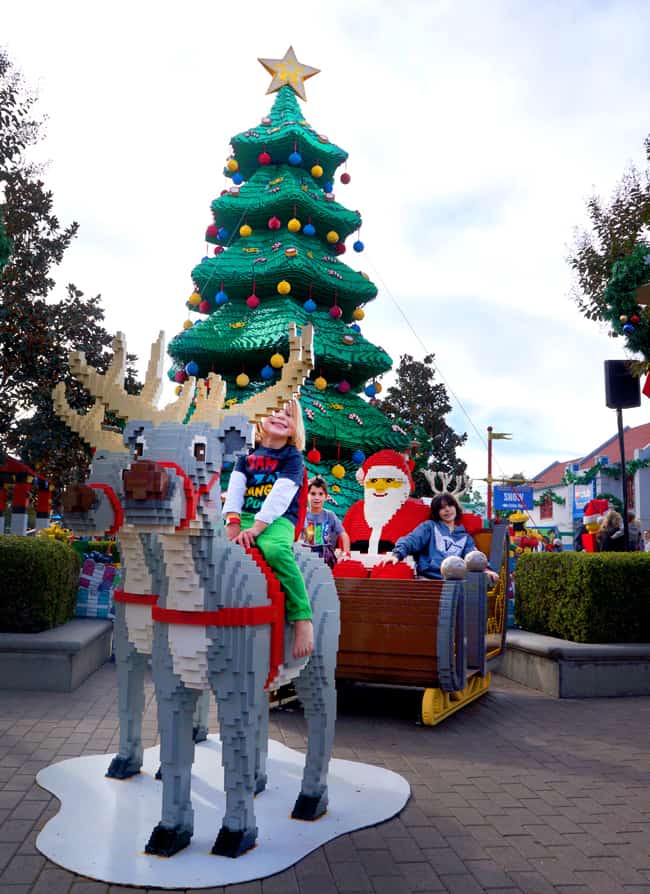 spend the day at Legoland California Resort during Holiday Snow Days and enjoy the season decorations, events, treats, nightly fireworks (december 26-31) and lights. it all comes to a close on december 31st. visit http://california.legoland.com/en/holidaysnowdays/ for more information and ticket prices.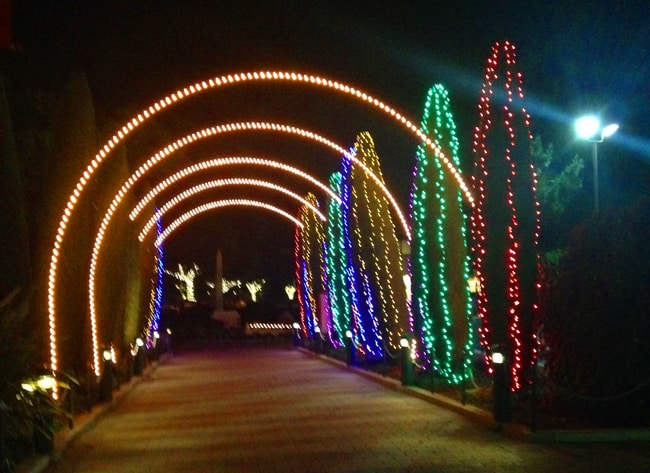 This is not a sponsored post. I received complimentary tickets to facilitate this post. All thoughts and opinions remain my own.