The Laguna Beach Butterfly and Fairy Garden is truly one of those hidden gems in Laguna Beach that you will want to experience. Even though it is located out in the open, it is easy to just pass by and miss this charming little garden. But today is your lucky day, because here is everything you need to know about visiting this Orange County fairy garden.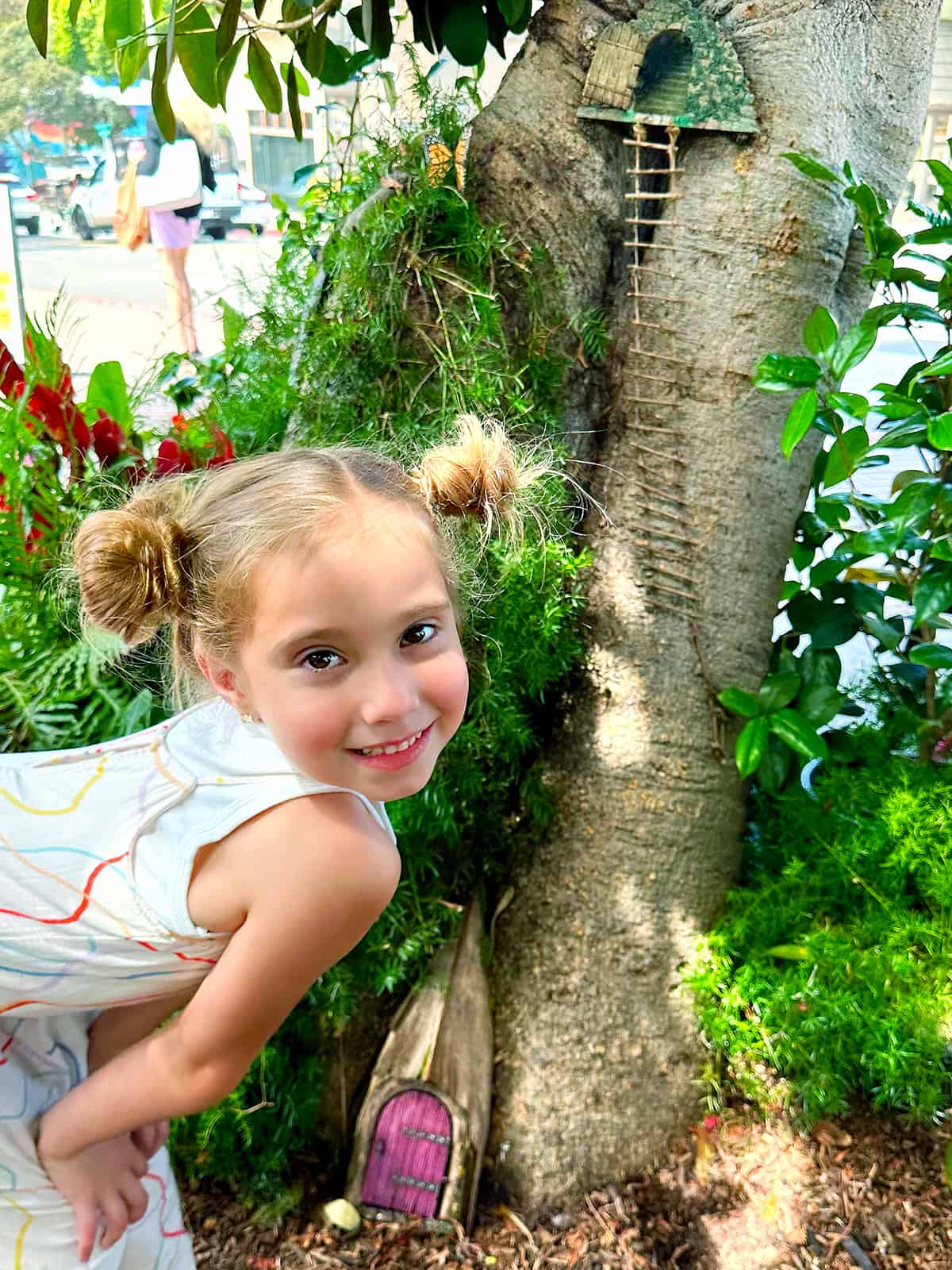 The Laguna Beach Butterfly and Fairy Garden is a fairy wonderland located on the South East side of the Laguna Beach Branch Library. It is filled with over 30 fairy houses and fairy scenes nestled throughout the garden, along with a mixture of drought tolerant pollinator friendly plants, colorful flowers, and shade trees adored with whimsical treasures.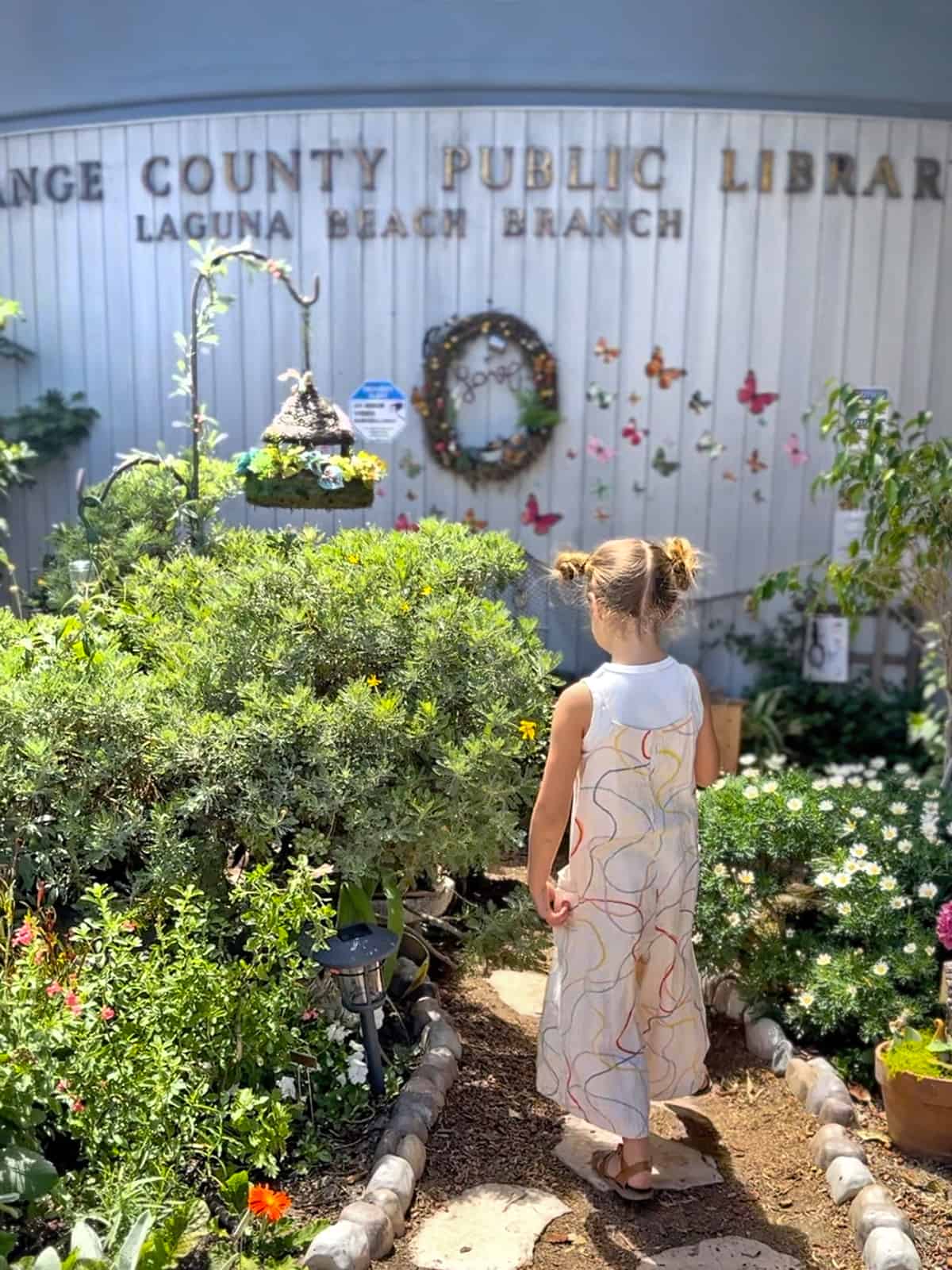 We've been visiting the Laguna Beach Butterfly and Fairy Garden for the past couple years, and it gets better each time we visit. We also find new fairies and surprises nestled within the bushes and trees every time we go. And it's not only for kids to enjoy...adults love this garden too!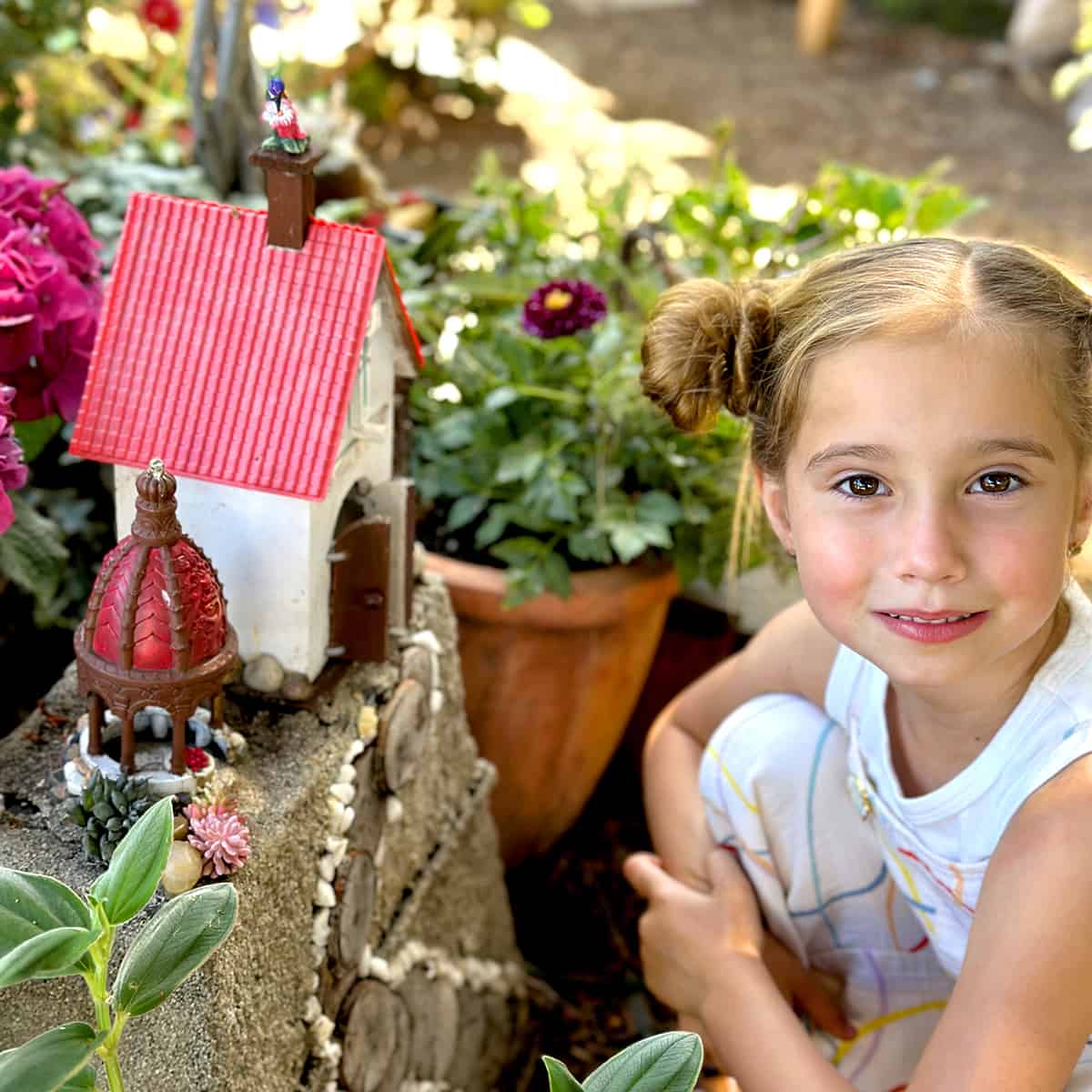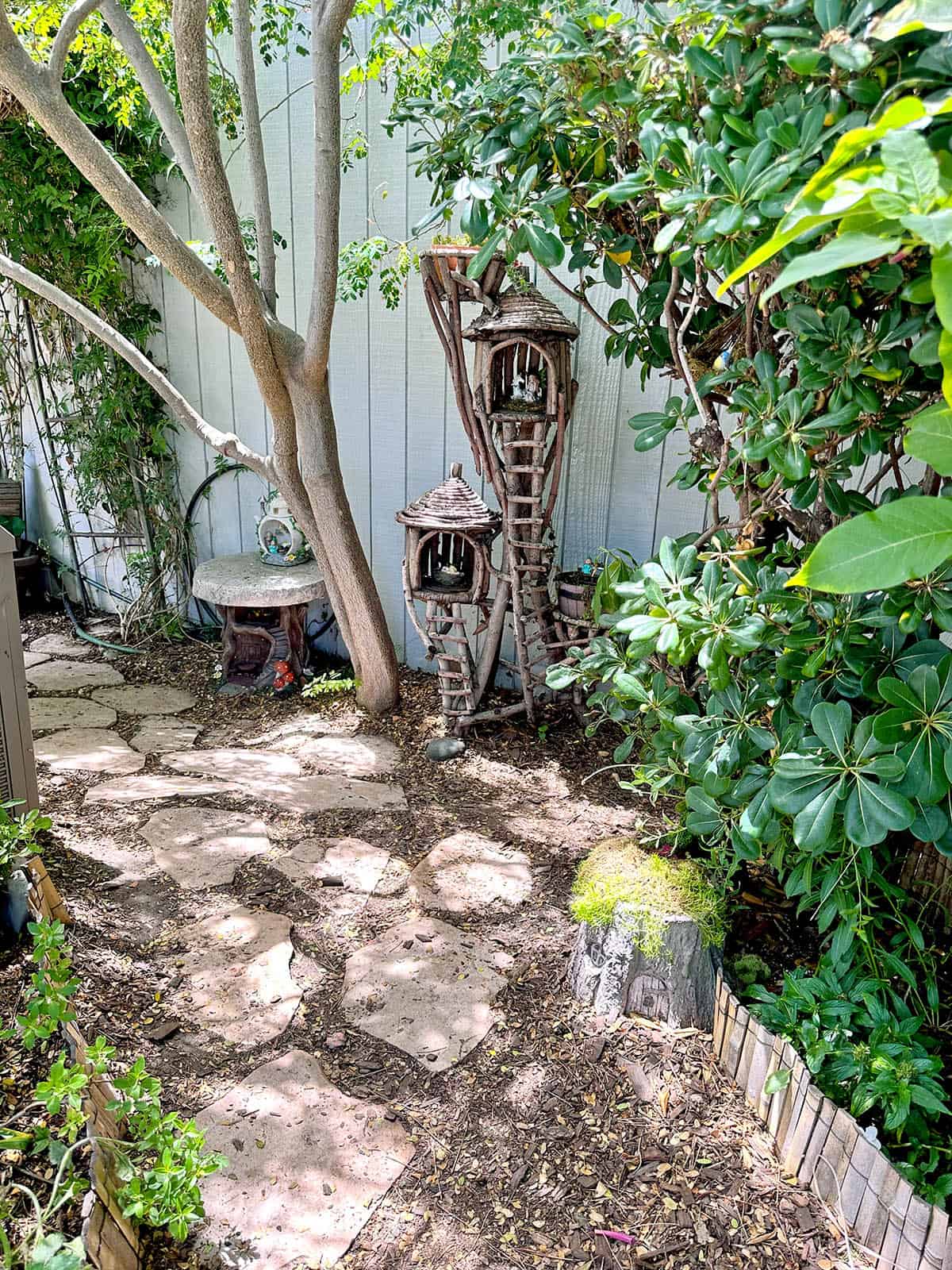 About the Laguna Beach Butterfly and Fairy Garden
This beautiful garden is managed by the Friends of the Laguna Beach Library Fairy and Butterfly Garden, volunteers who meticulously keep the garden in pristine condition. Through the partnership of Kim Shields, Simone Adams and their team of seven volunteers, they upkeep the garden with daily sweeping, biweekly watering, weeding, collecting dead leaves, and tidying the fairy houses.
Their love for this garden shows, and it's what brings people from all over Orange County to check out and enjoy it's charm.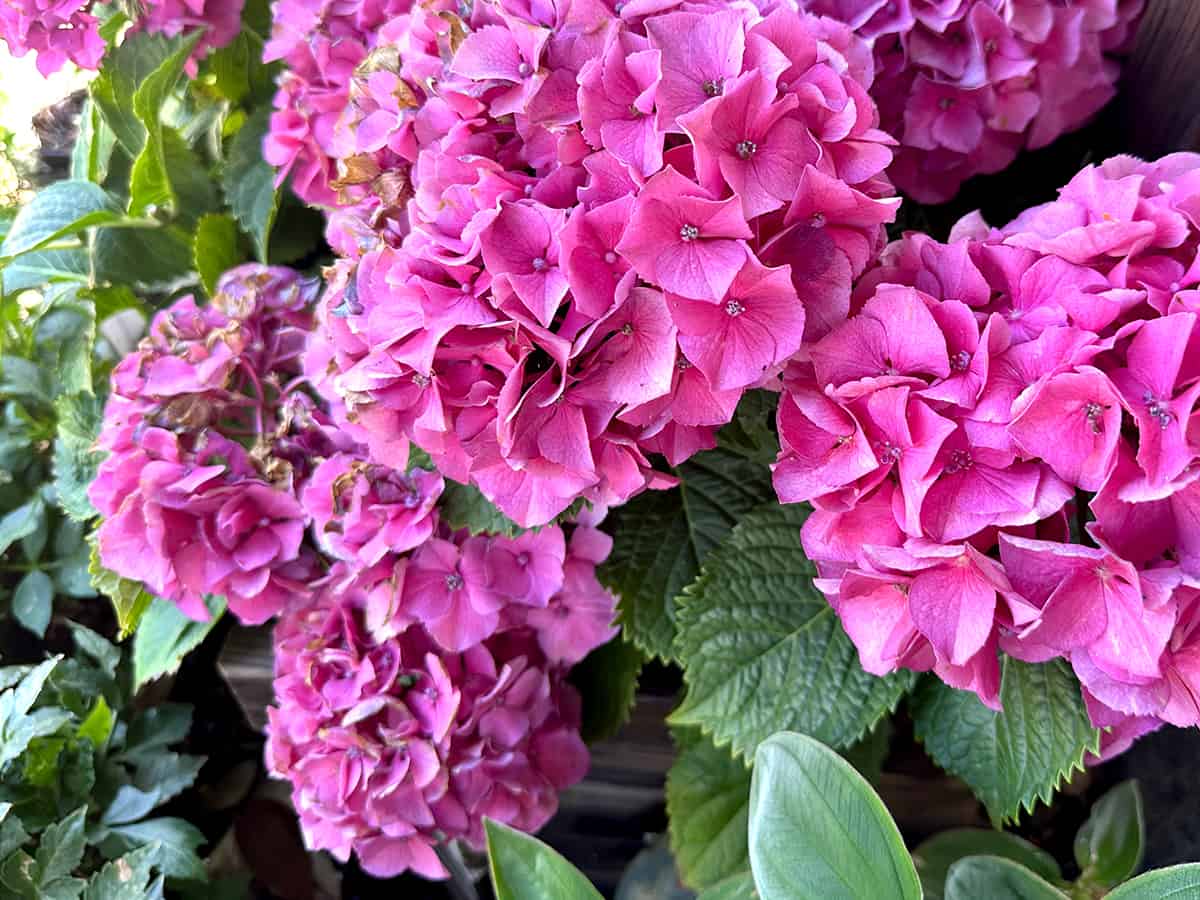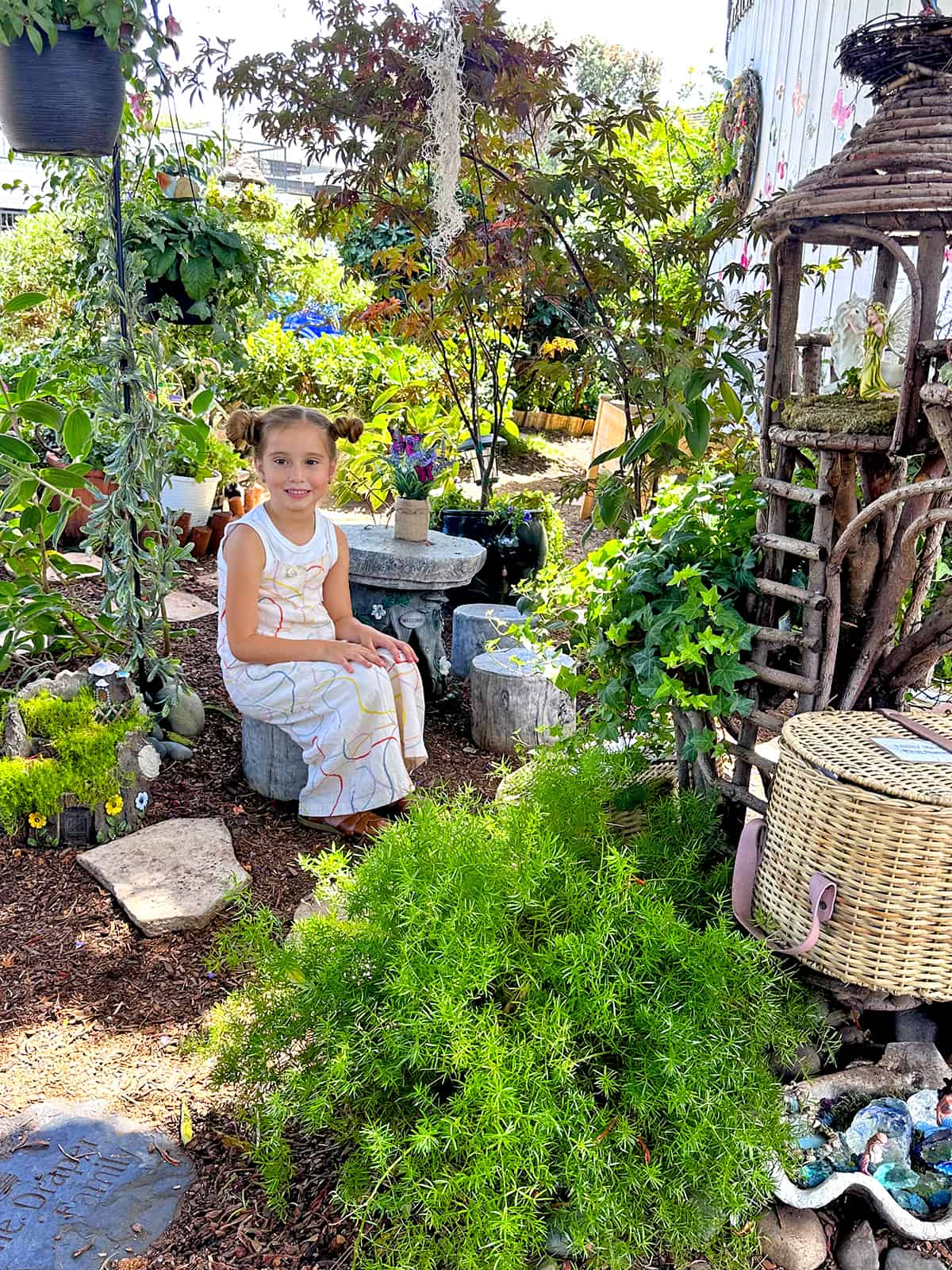 What to Expect at the Laguna Beach Butterfly and Fairy Garden
The Laguna Beach Butterfly and Fairy Garden is an 1800sq ft wonderland created right outside the Laguna Beach Library. It may look small, but looks are deceiving. There is a lot going on in this little garden.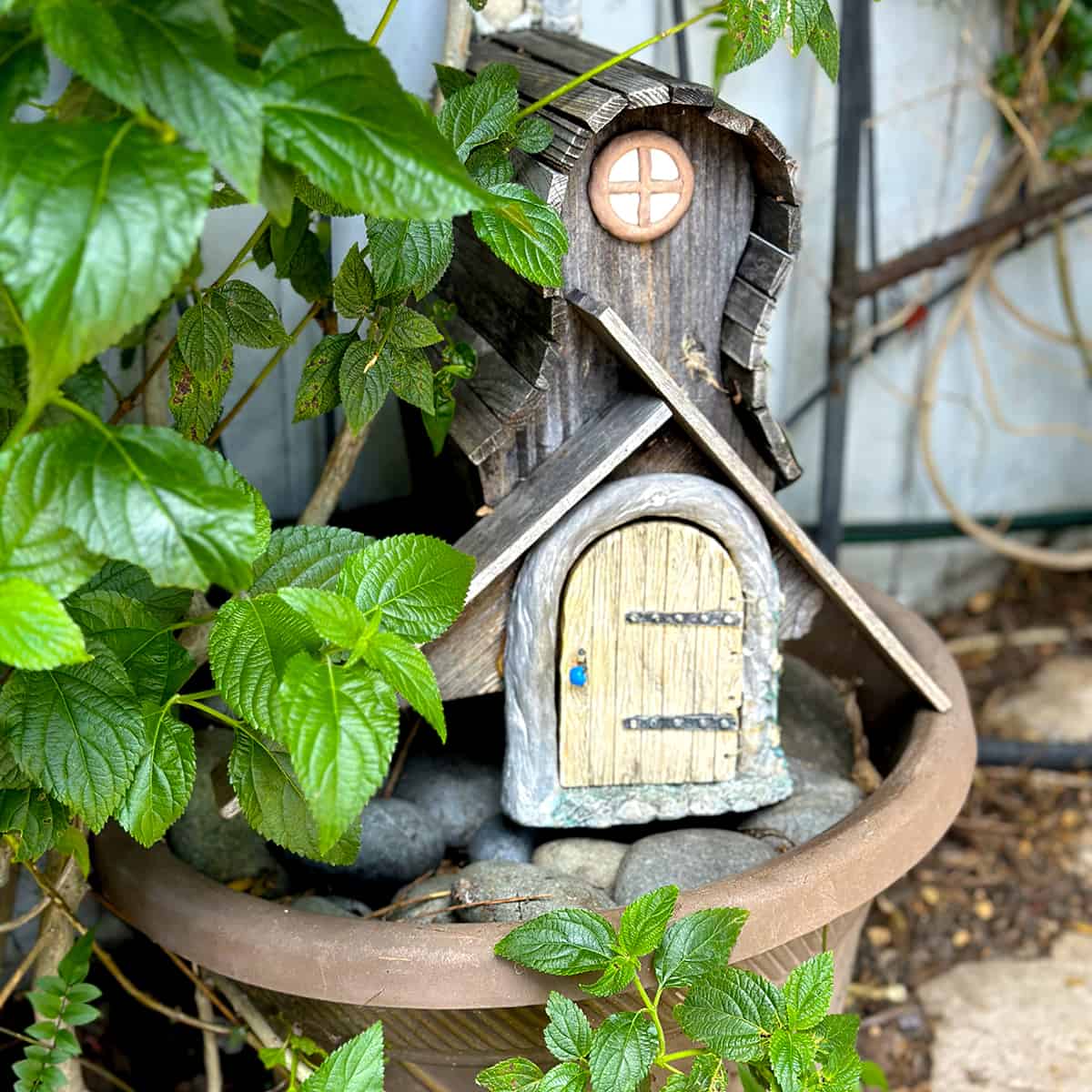 Fairy houses are located all over the garden...you need to search carefully all around the trees and bushes to find them. And there are also cute little fairies, fairy scenes and even little fairy things to play with.
Yes, kids can play with the fairies! Just make sure to find them a home in the garden before you leave.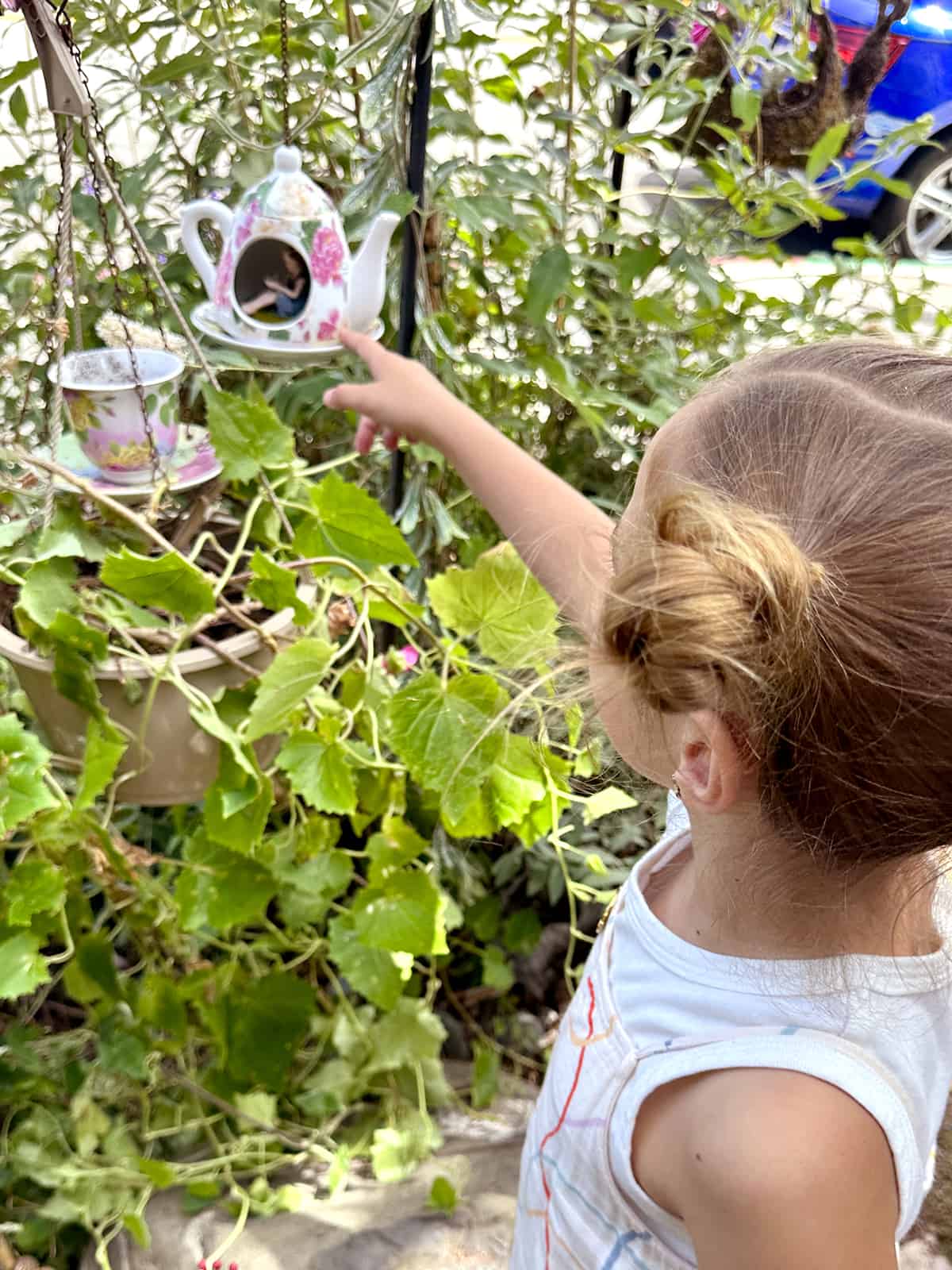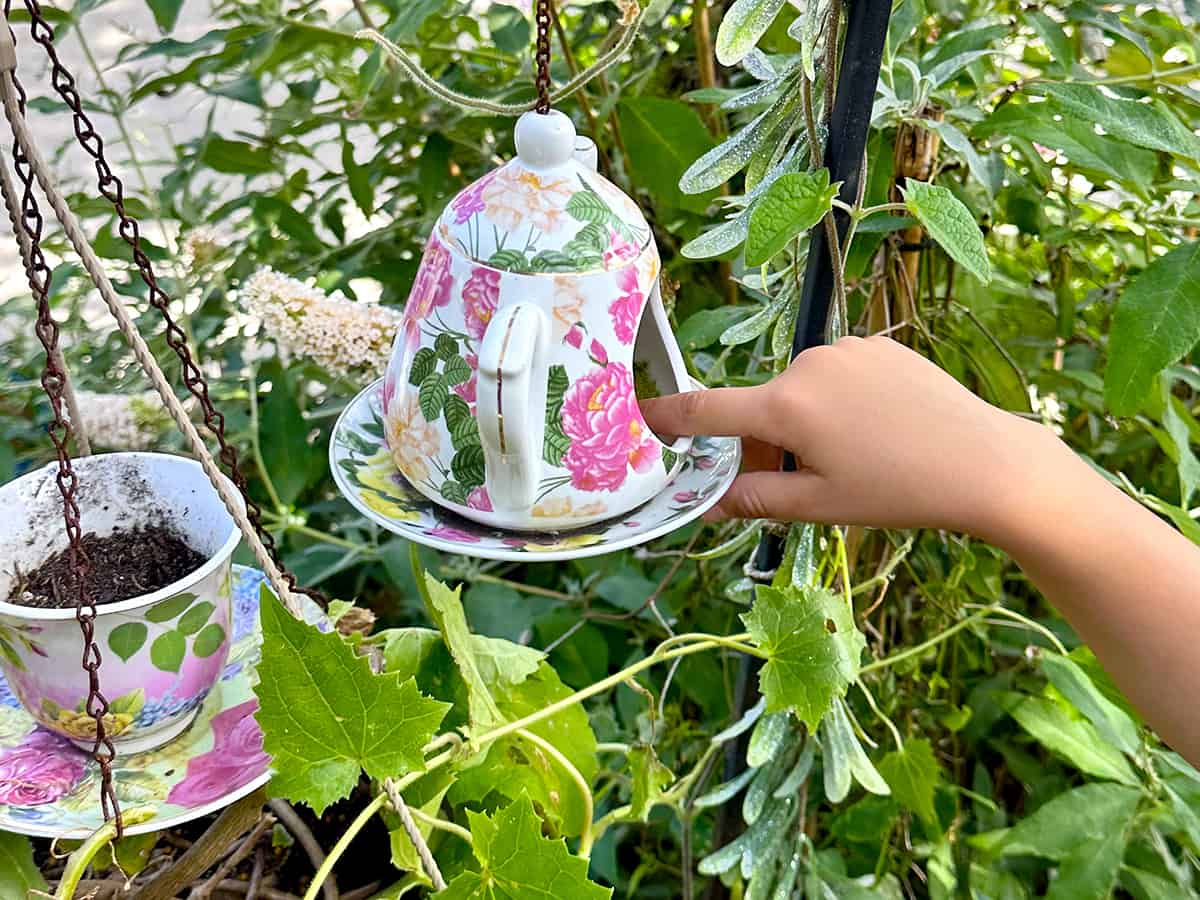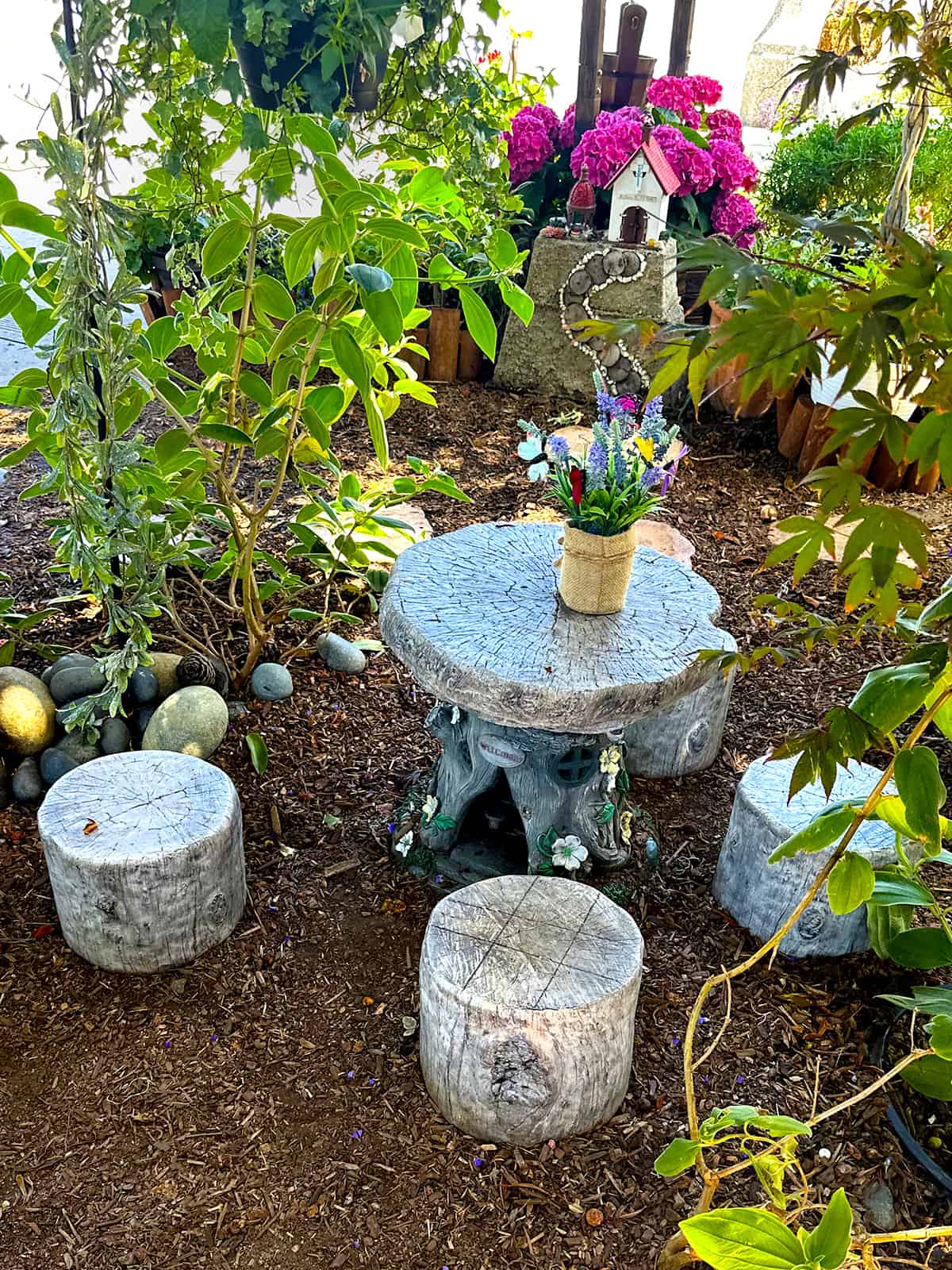 Those who created the the Laguna Beach Butterfly and Fairy Garden thought of lots of fun things to add to this garden. There is a little tree stump table and chairs to sit within the plants and trees, and there are paved pathways and foliage tunnels.
Look for the trellis to find a fun "I Spy" game. Just make sure to place it back before you leave.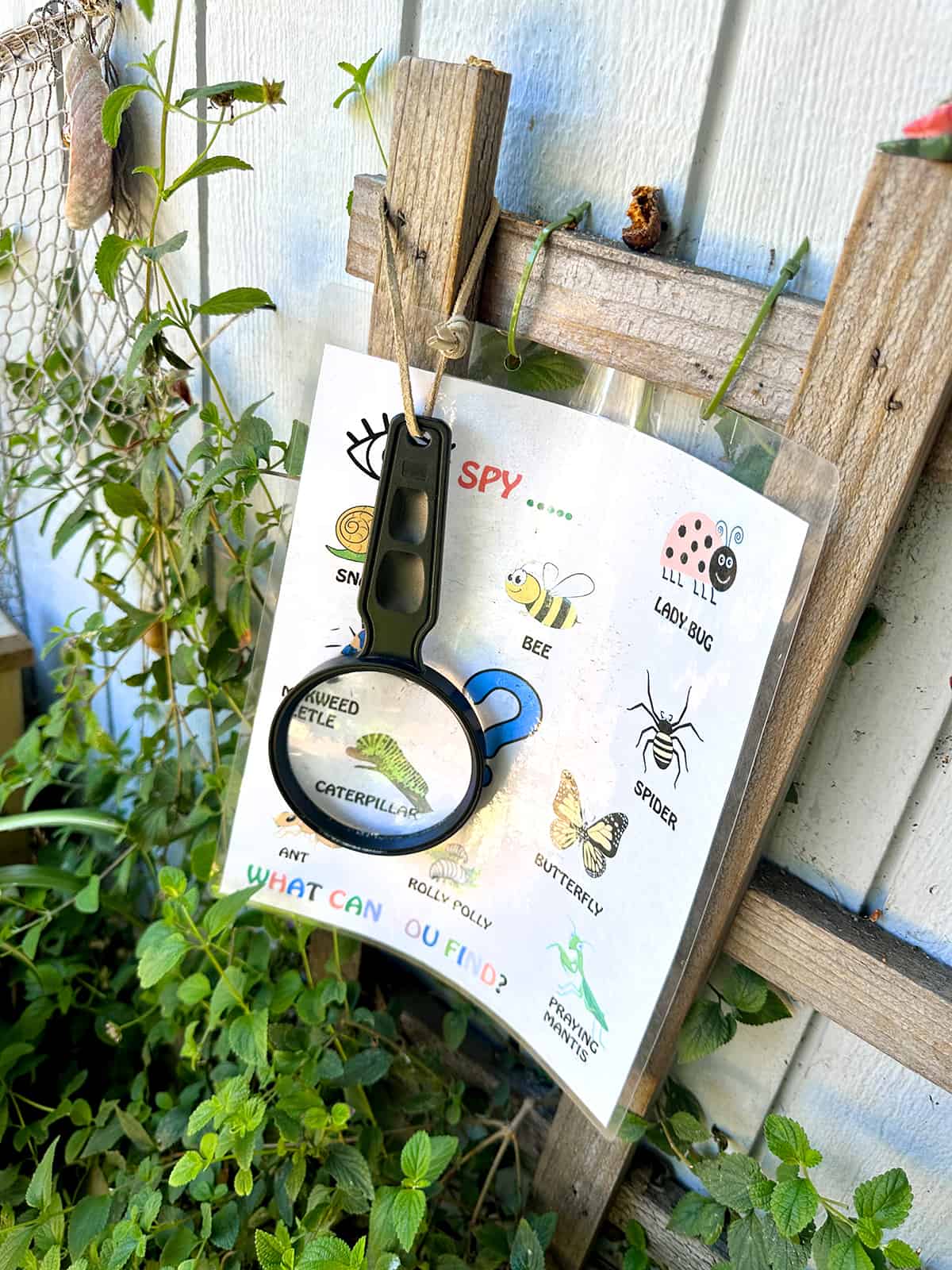 Or spend some time in the hands-on activity boxes like this fairy beach scene.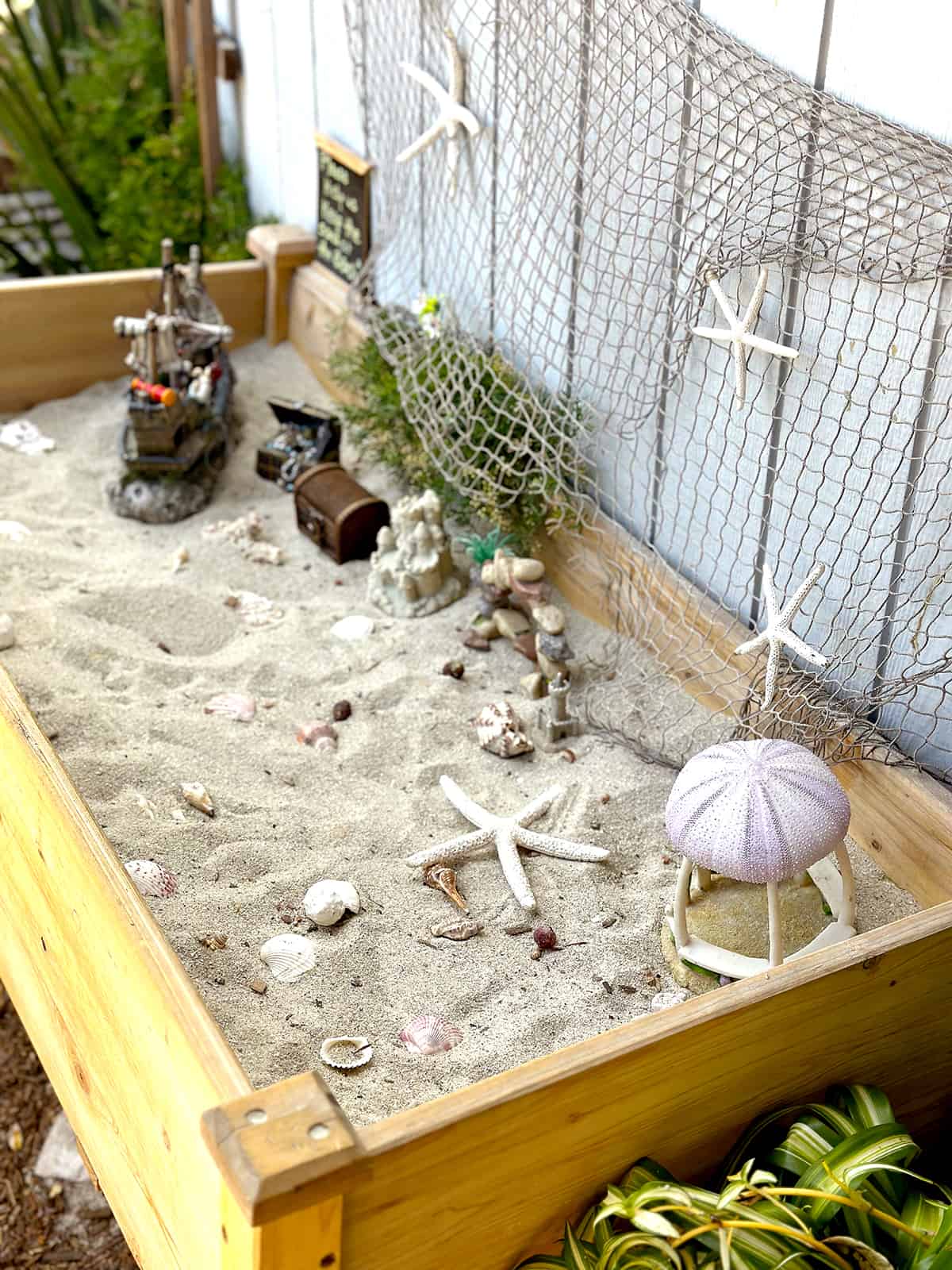 Kids are encouraged to explore the garden and find as many fairies as they can. Posted on the back wall is a Fairy Scavenger Hunt Game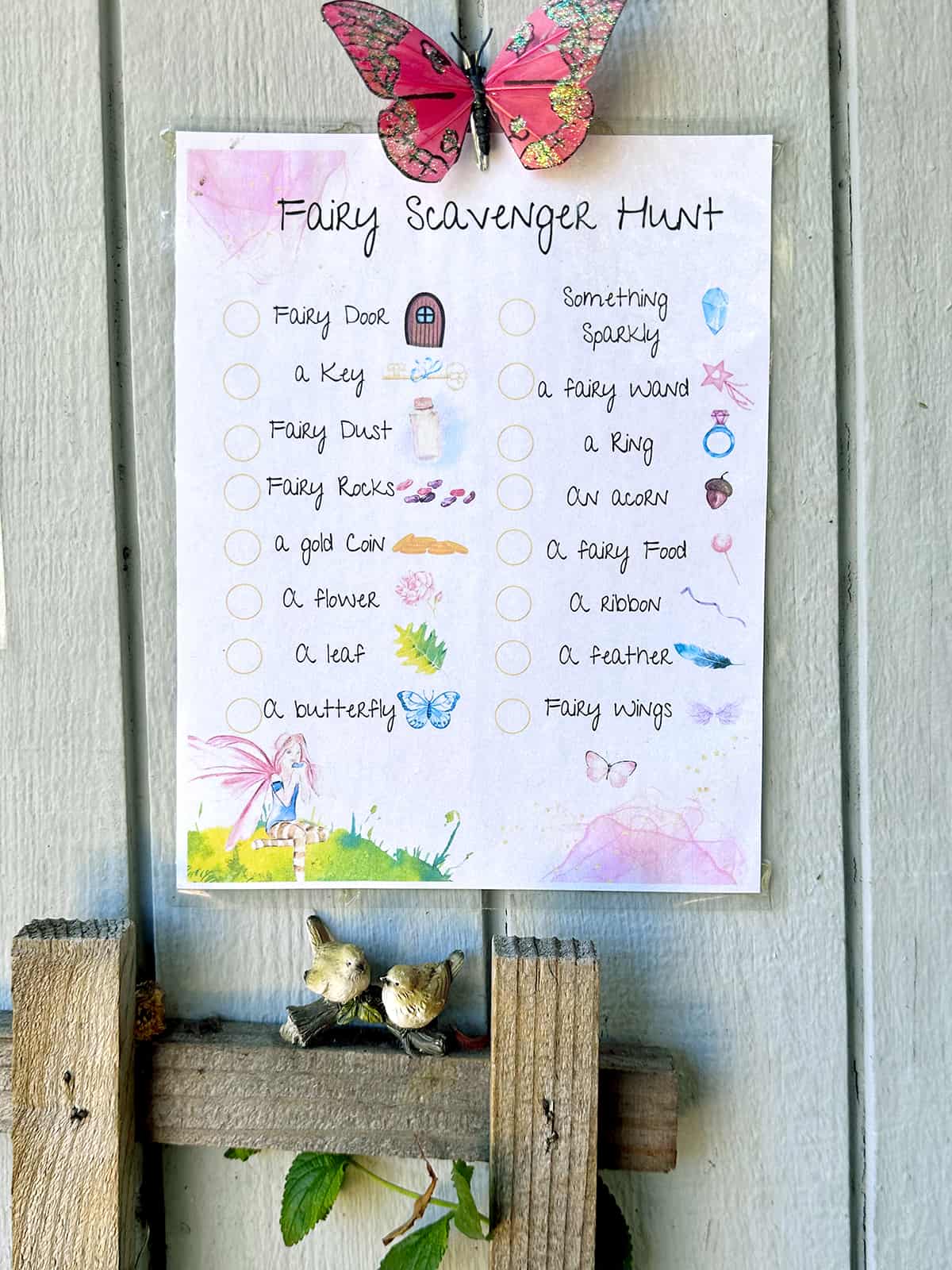 Does it Cost Money to Enter the Laguna Beach Butterfly & Fairy Garden?
No! The Laguna Beach Butterfly & Fairy Garden is completely FREE and is open to the public to enjoy!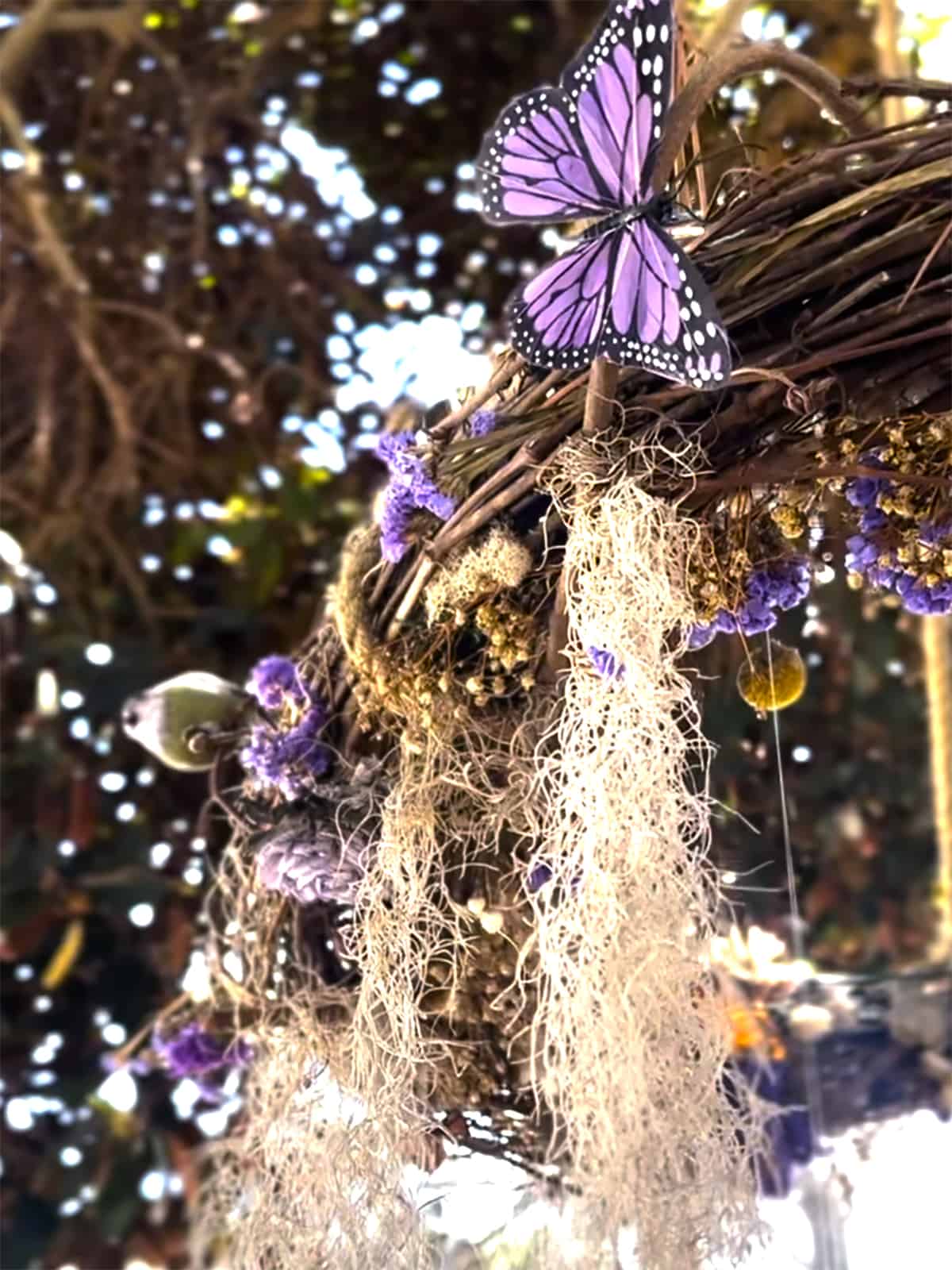 Monthly Events at the Laguna Beach Butterfly & Fairy Garden
Each month, the Laguna Beach Library holds a special story time in the the Laguna Beach Butterfly & Fairy Garden. After story time, they introduce the monthly theme of the garden. Then the children go out to the garden and work together to perform an educational service like picking up leaves for composting, sweeping stones, or releasing live ladybugs. The volunteer clean up is always followed by a fun activity or a craft!
Every new month brings a new theme to the garden. This year's monthly themes are:
January - All things Fairy: Tour the fairy houses, fairy chest craft, fairy charms and fairy law.
February - Love the Earth and Valentine's Day: Focusing on all things green: recycling, composting and minimal waste.
March - Flowers: Seed to Flower growth cycle with decorate your own pot and Spring planting.
April - Easter & Earth Day: Hide the Eggs/Find the Eggs Easter Basket Game + Earth Day Celebration with interactive Mammoth Sunflower planting.
May - Hummingbirds and Dragonflies: Kicks off the Summer pollinator series with a Fairy Garden Tea Party.
June - Be kind to Bees: Highlighting the importance of bees and all of their busy work.
July - Caterpillars and Butterflies: Teaching the Butterfly lifecycle and witnessing it first hand in the garden.
August - Shells in all their unique shapes and colors: Listening to shells. Focusing on Hermit Crabs and Snails as well.
September - Ladybugs: Life cycle and benefits of ladybugs to a healthy garden (releasing live ladybugs in the garden)
October - Fairytale Month…The lighter side of Halloween: Creating an enchanted, magical kingdom with a costume party, refreshments and fairytale games.
November - Fall Leaves and Thankfulness: Gratitude activity.
December - Winter Wonderland: Children will help put up magical holiday decor. There will be a live Christmas tree in the garden.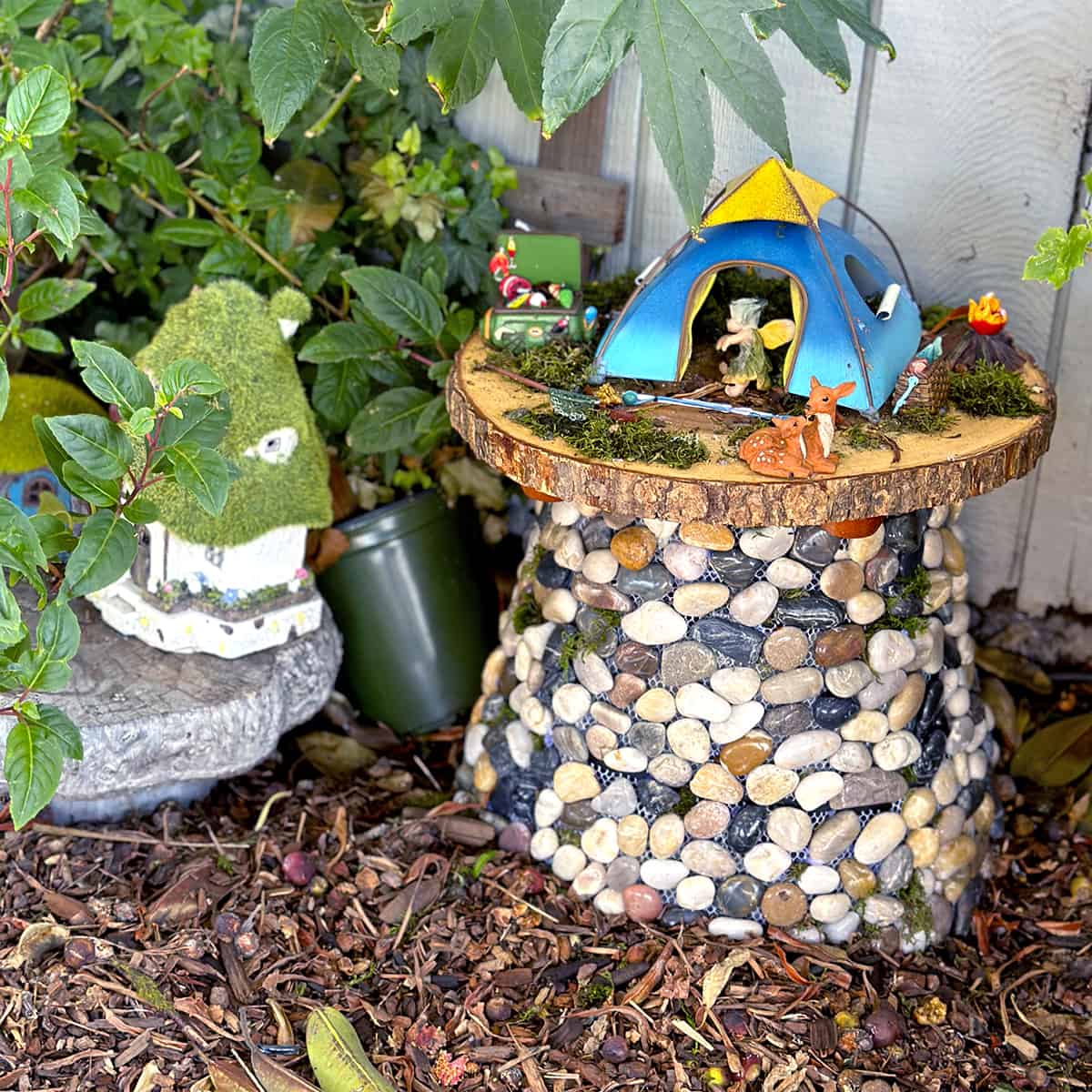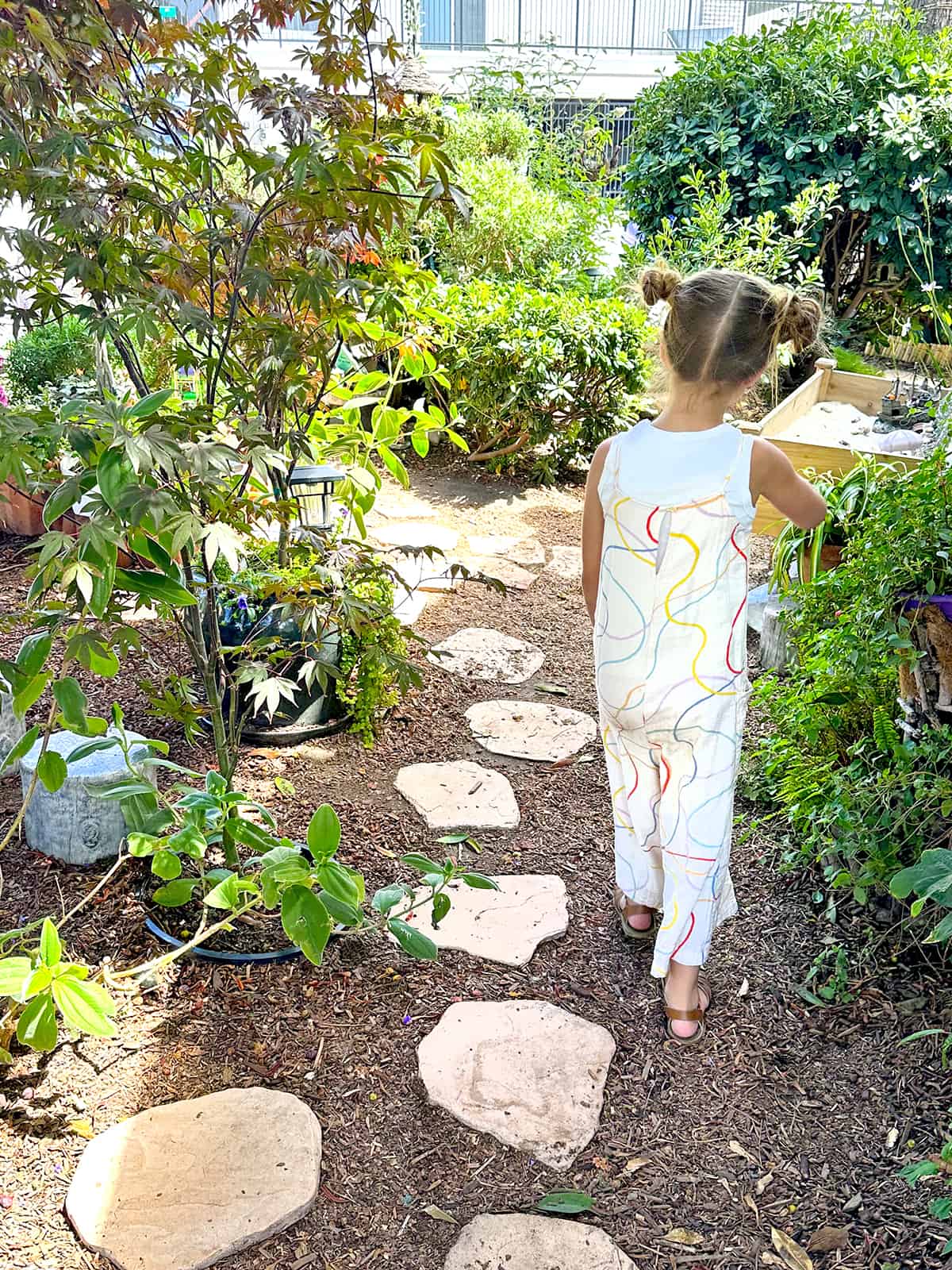 So many little fairy surprises around every corner.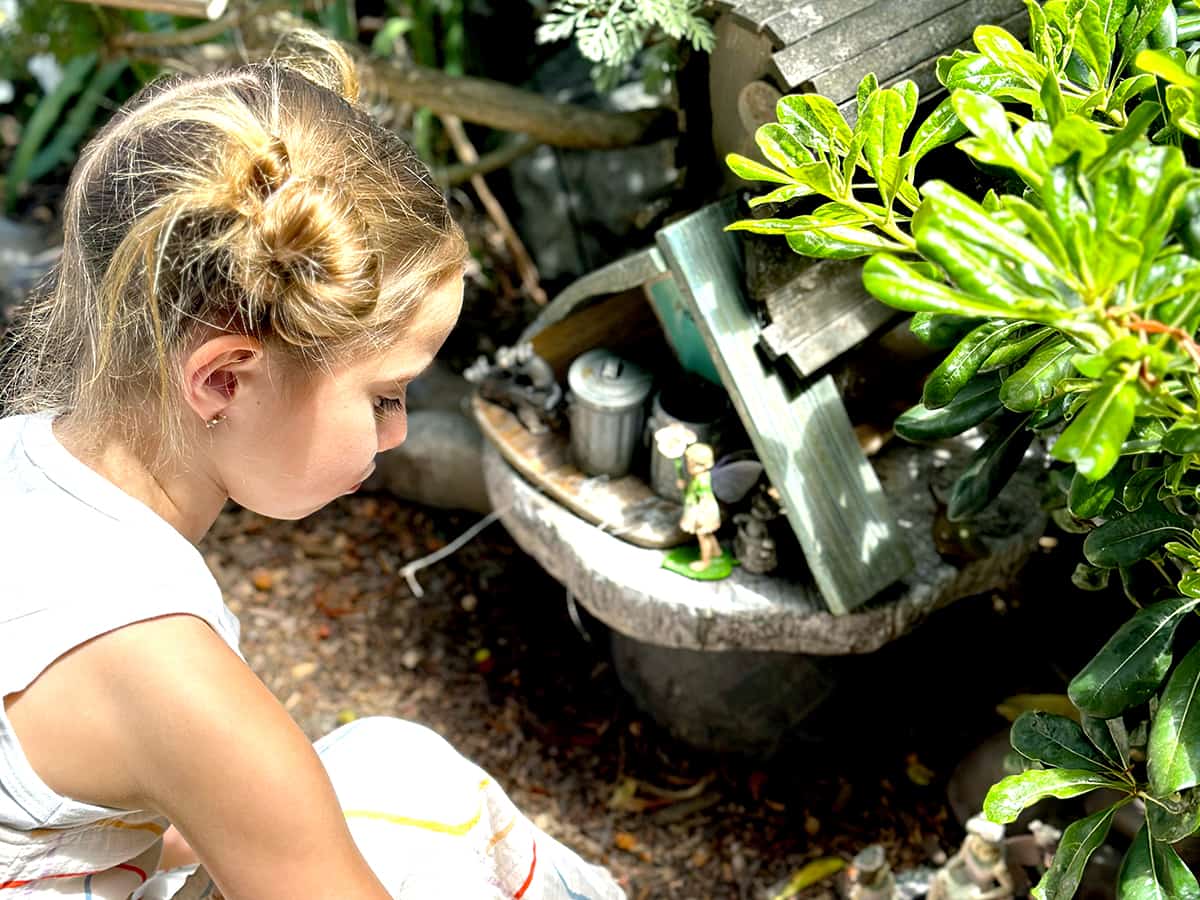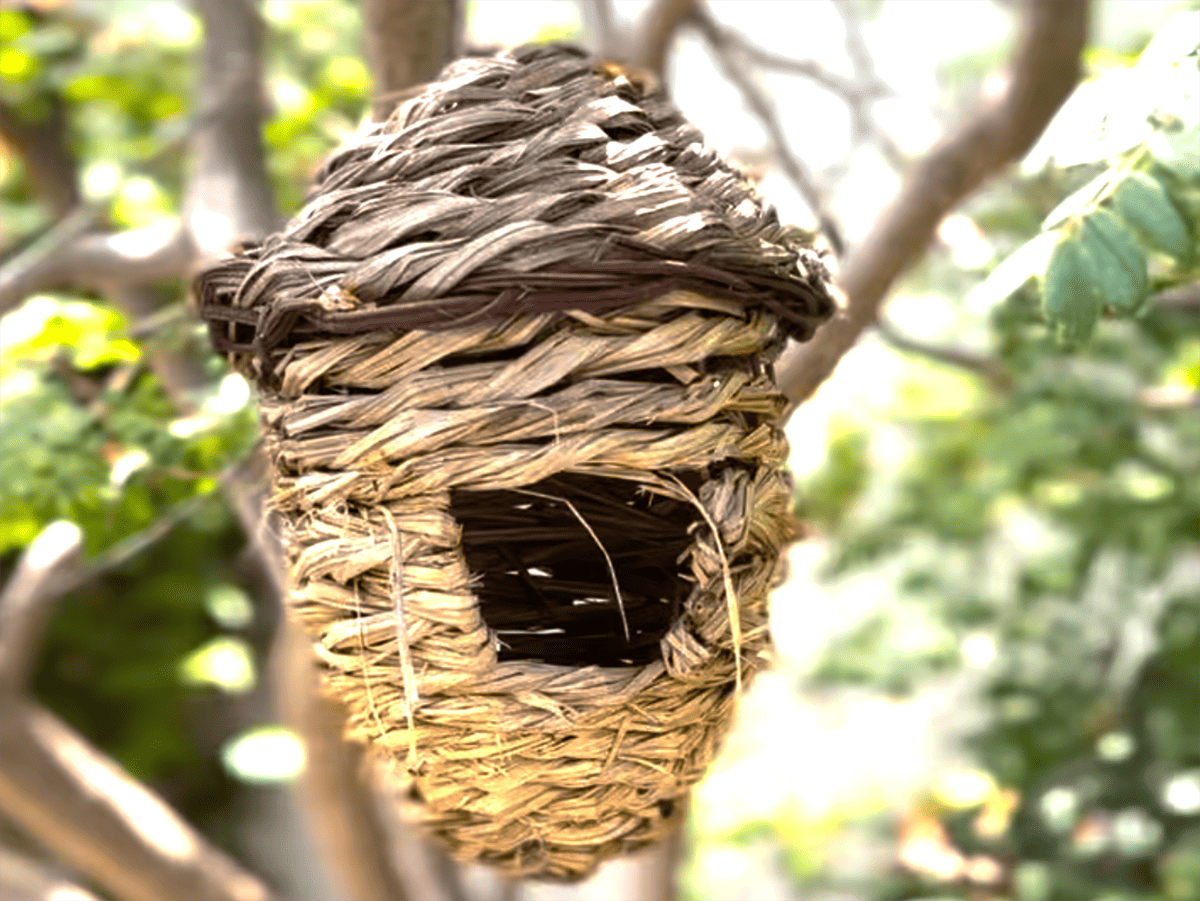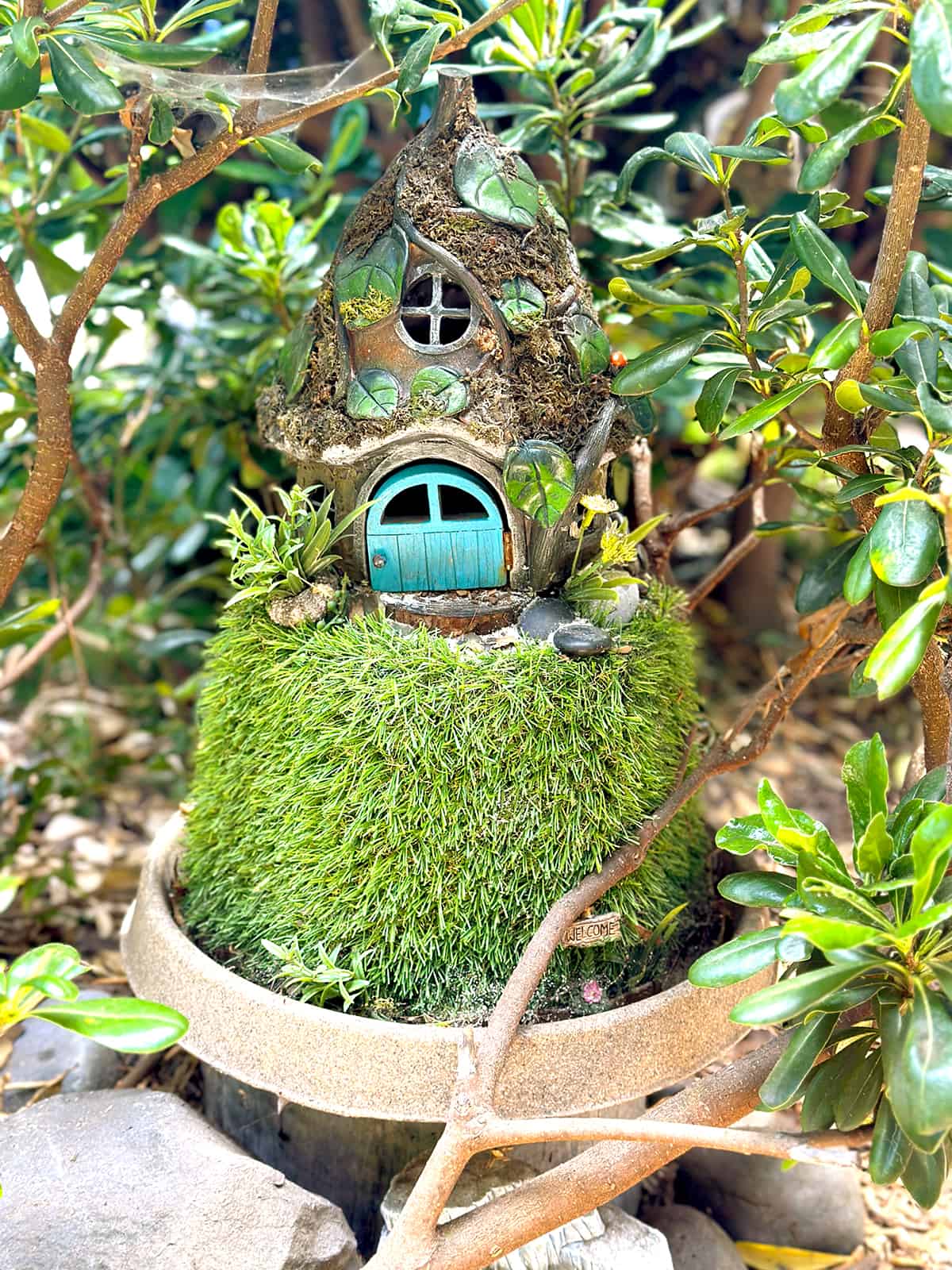 Fairy Mail at the Laguna Beach Butterfly & Fairy Garden
Fairy Mail is one of the most popular activities within the Fairy Garden. Children can write letters to the fairies and then the fairies answer them! Did you know that the fairies receive over 250 letters per month.
How to Receive a Letter from the Fairies:
Head inside the library and ask one of the wonderful librarians for a pen and paper. They will tell you where to post your note from.
Wait a couple days.
Check back at the gardens Fairy Mail baskets. Each basket is labeled with different letters of the alphabet. Find the basket with the first letter of your first name. Check inside the basket to find your mail!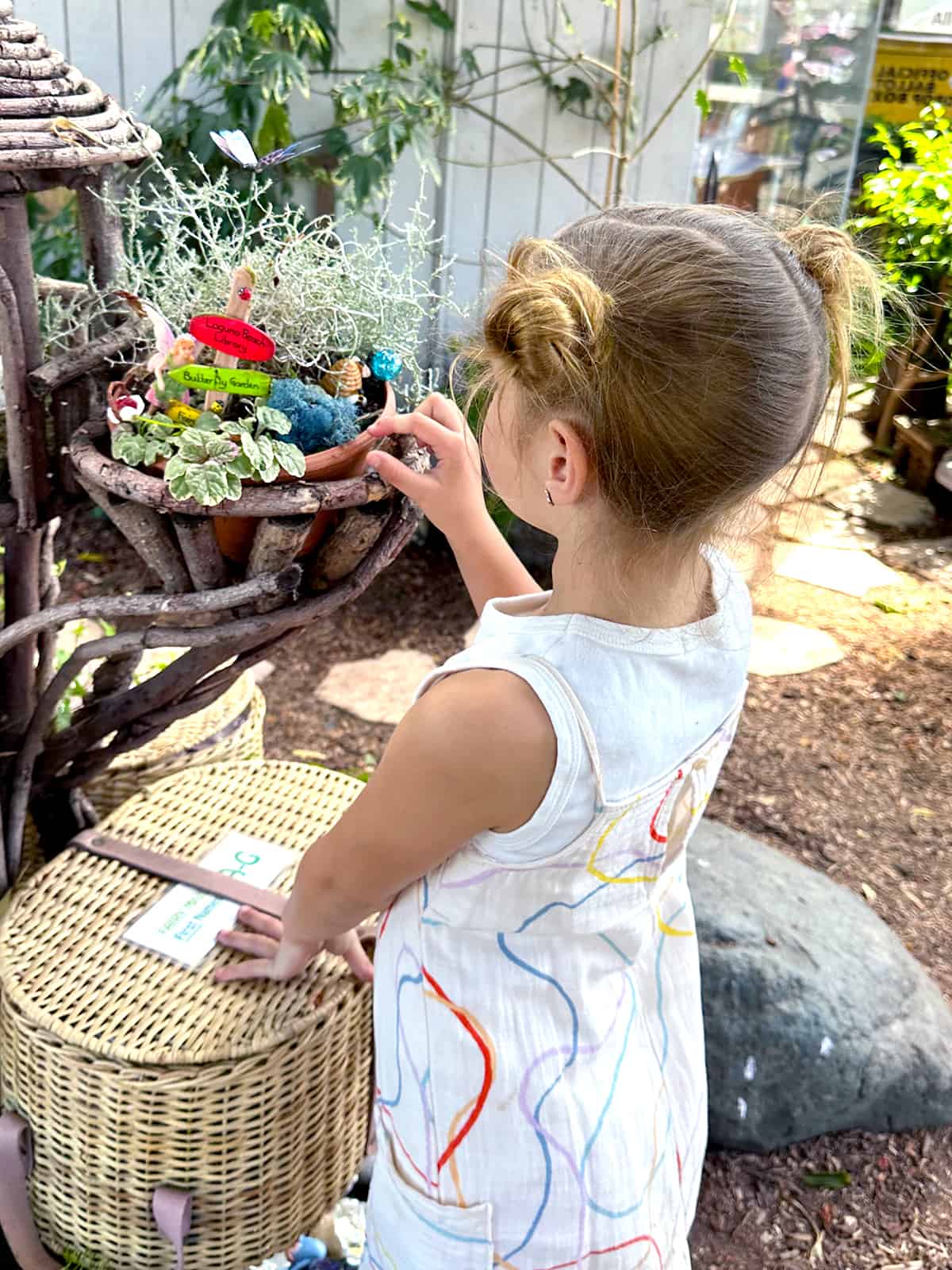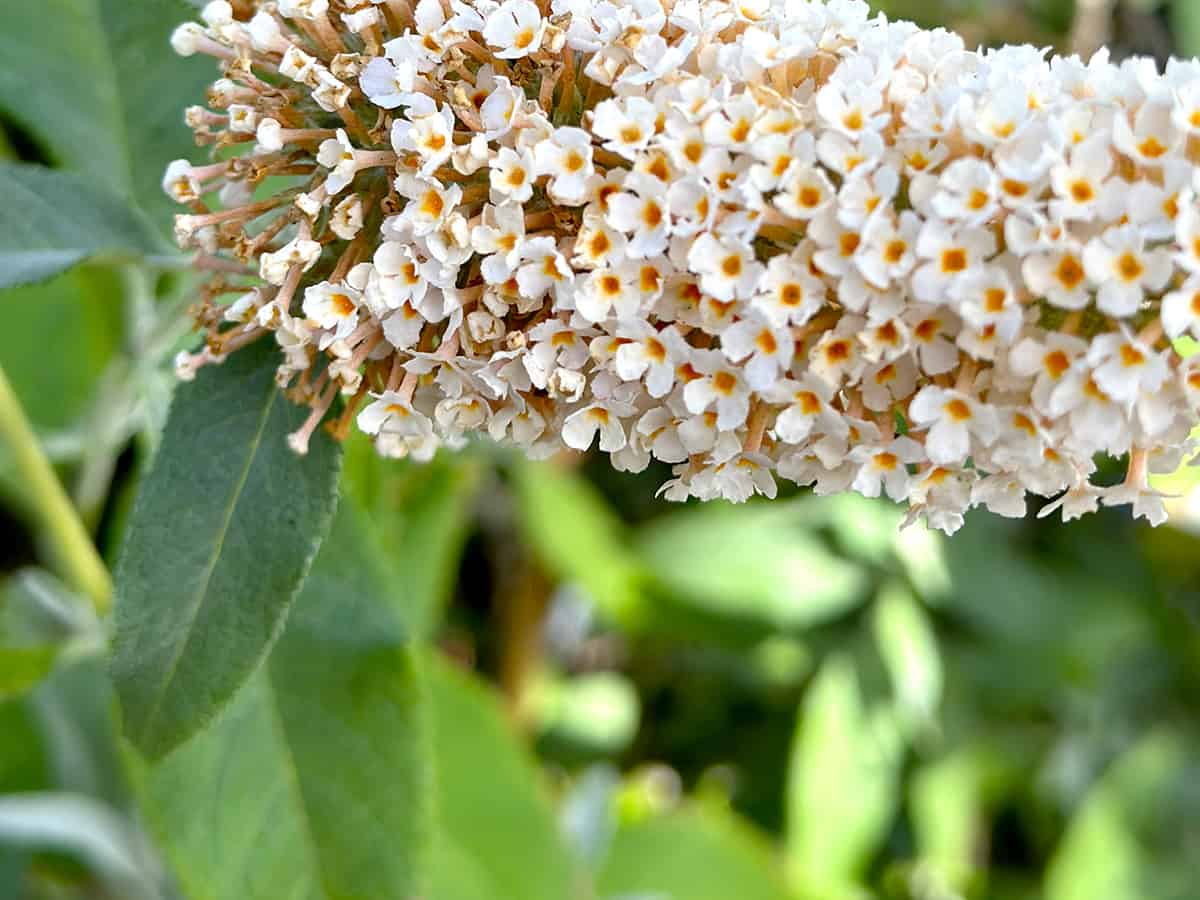 How to Get to the Laguna Beach Butterfly & Fairy Garden
The Laguna Beach Butterfly & Fairy Garden is located in the heart of Laguna Beach at the Laguna Beach Public Library. It is very close to Laguna Main Beach.
The address if the Laguna Beach Library is:
Laguna Beach Library
363 Glenneyre Street, Laguna Beach, CA 92651
I highly recommend going during a weekday if you want to get around traffic. Or if you are visiting on a weekend, try to get there early.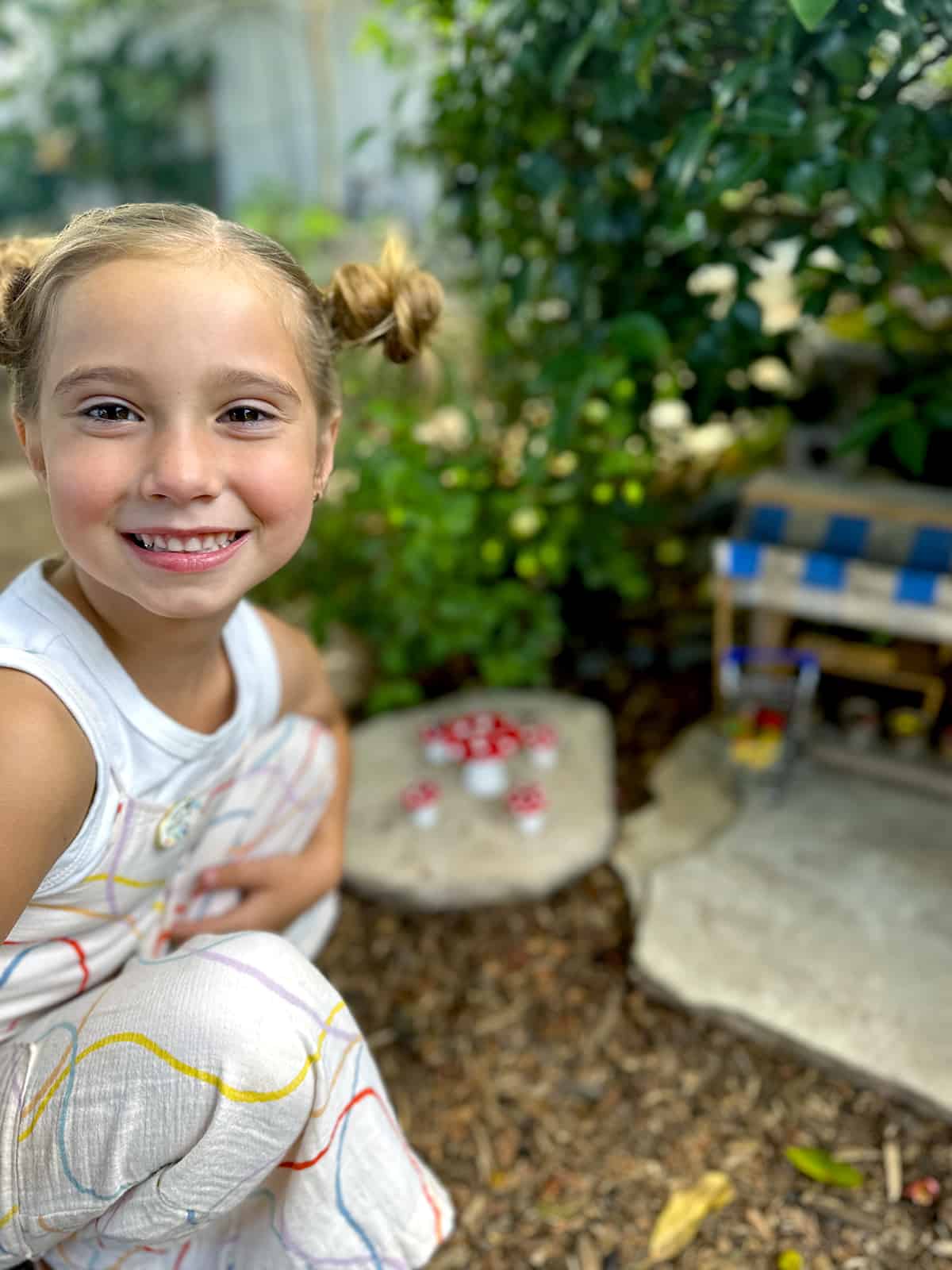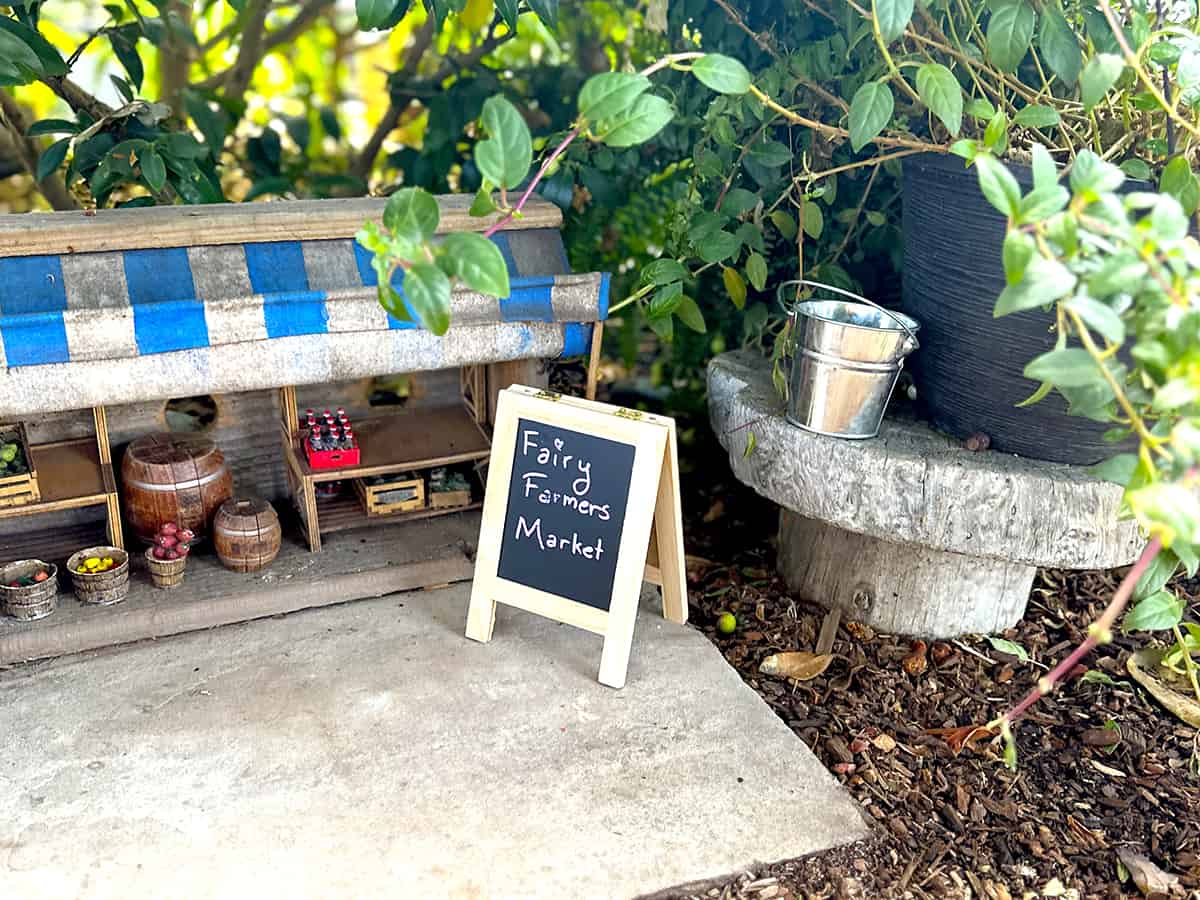 Parking at the Laguna Beach Butterfly & Fairy Garden
Parking at the Laguna Beach Butterfly & Fairy Garden can be difficult due to the fact that it is only a couple blocks from the beach. You can park offsite and take the trolley to the library for no charge during the summer months. Click here for more information on the Laguna Beach Trolley.
There are a few metered spots located on the side and in front of the Laguna Beach Library. They are 30 minute spots, so they make a great option if you just want to make a quick trip to the fairy gardens. You can also look for parking down the streets near the library, or at the public parking garage.
I highly suggest making a fun day out of visiting the Laguna Beach Butterfly & Fairy Garden since it is a bit of a drive from most OC cities. You could visit the beach, go to Bluebird Park or to the Festival of Arts!
These garden story times focus on keeping the garden clean and enjoyable for all, which also helps the children learn to respect and appreciate all aspects of nature.
In the summer months the Fairy Garden honors different pollinators during the month to help educate children on the importance of birds and insects and their crucial role in creating a healthy and vibrant ecosystem. This also encourages our children to not to be fearful of insects like bees or even spiders.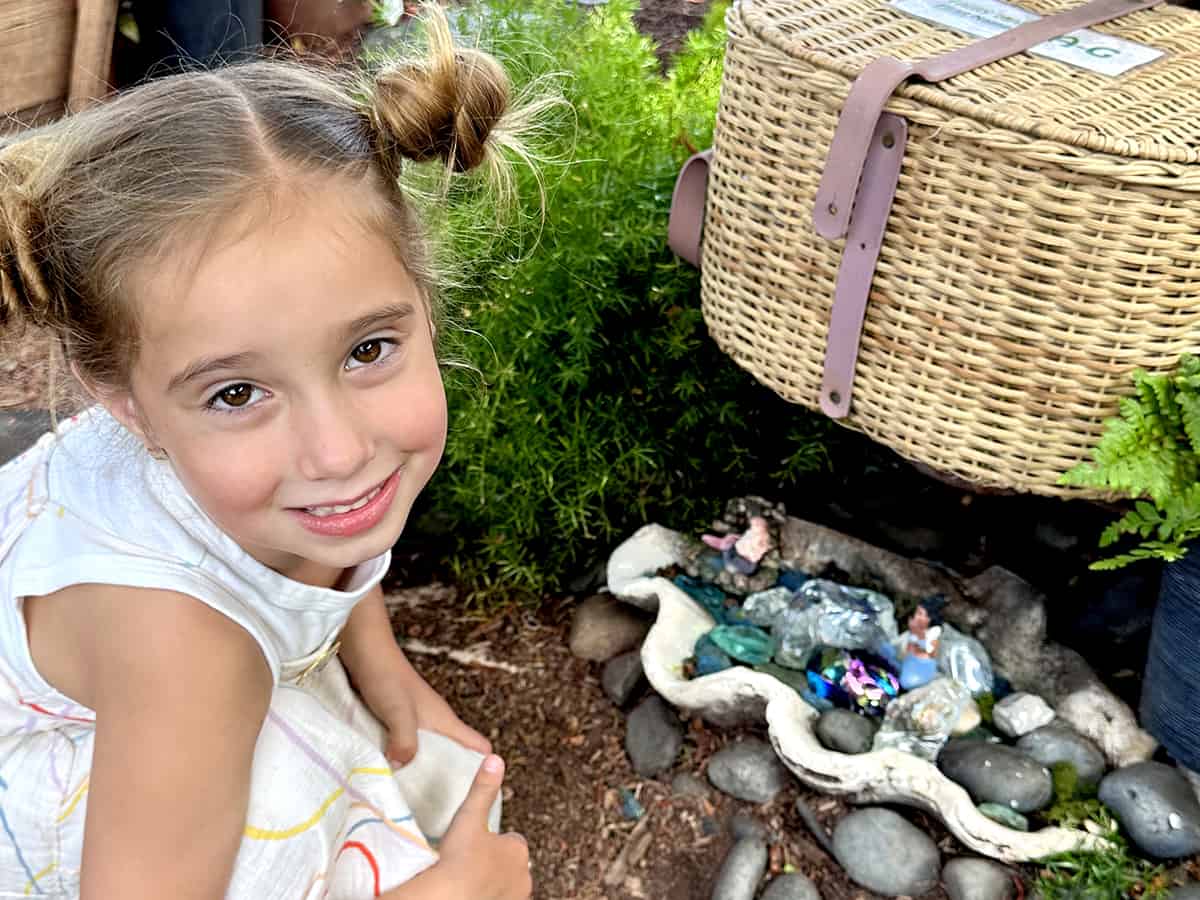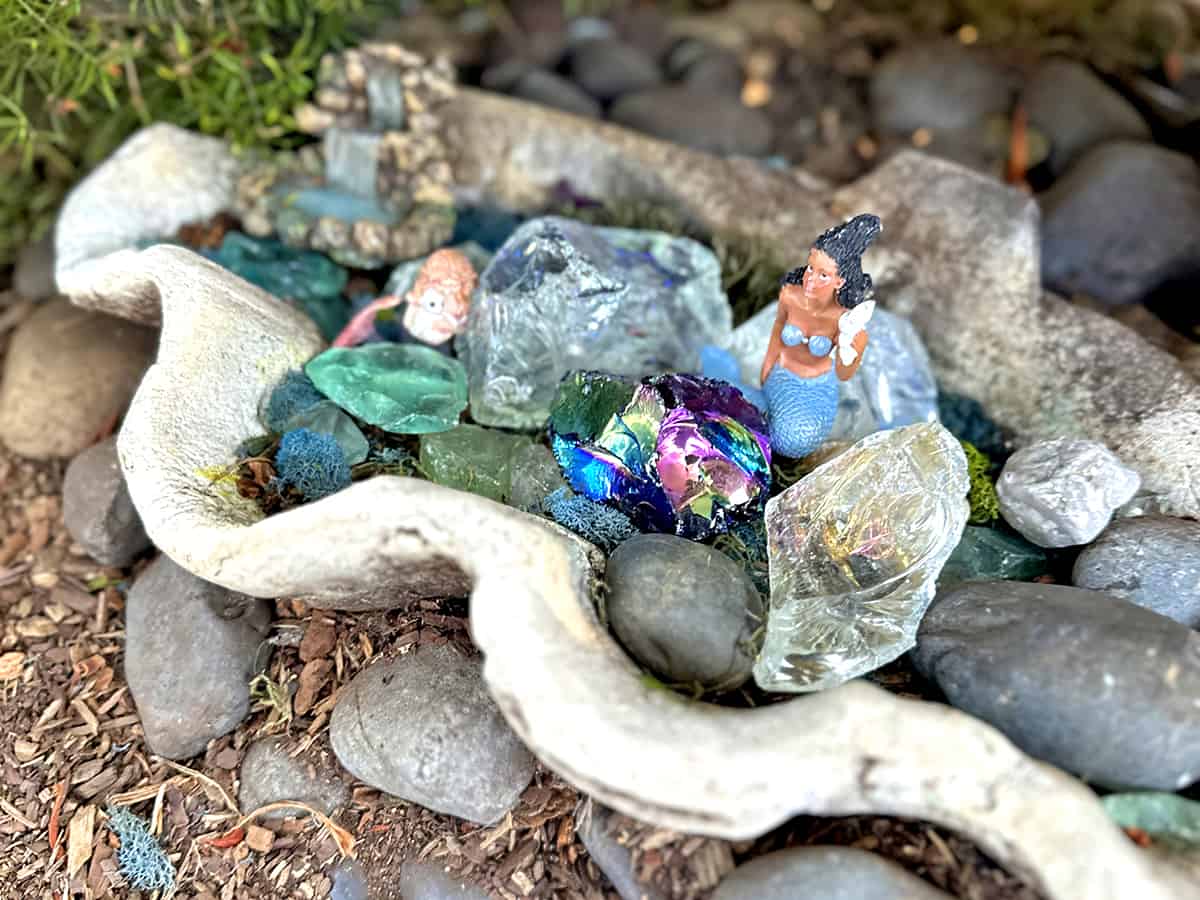 Is the Laguna Beach Butterfly & Fairy Garden Worth it?
Yes! If you love nature, and magical little fairies...it is truly worth a visit. There are so many unique art exhibits and landmark located around the Laguna Beach library, that you will have plenty more to explore after you check out the Fairy Garden.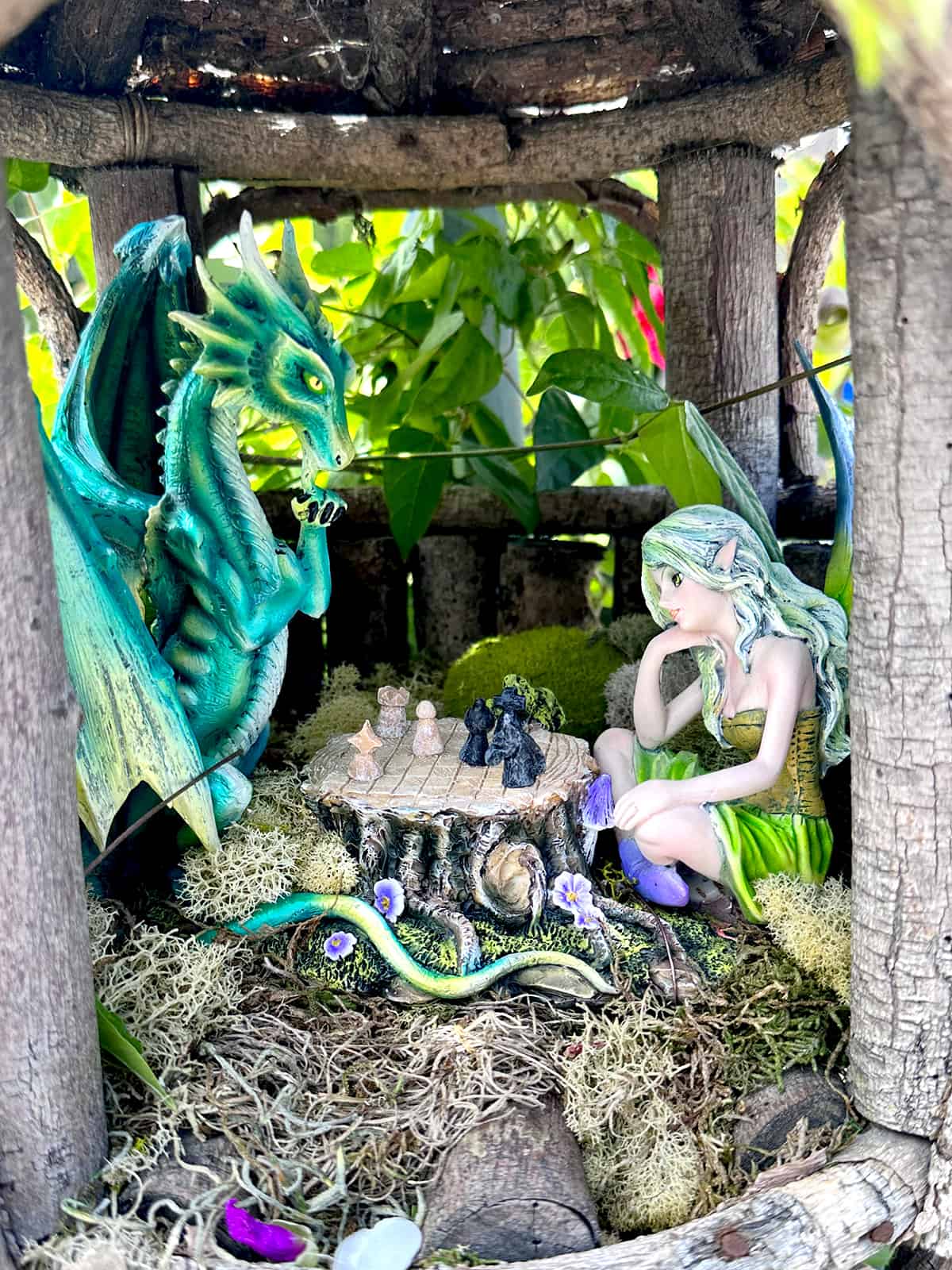 Thank you Friends of the Laguna Beach Butterfly & Fairy Garden for creating this magical space for people of the community to visit and enjoy. It truly is appreciated by so many people. And we hope that it can continue to be enjoyed for years to come.
For more information on the Laguna Beach Butterfly & Fairy Garden, please visit their website.