This is a sponsored post.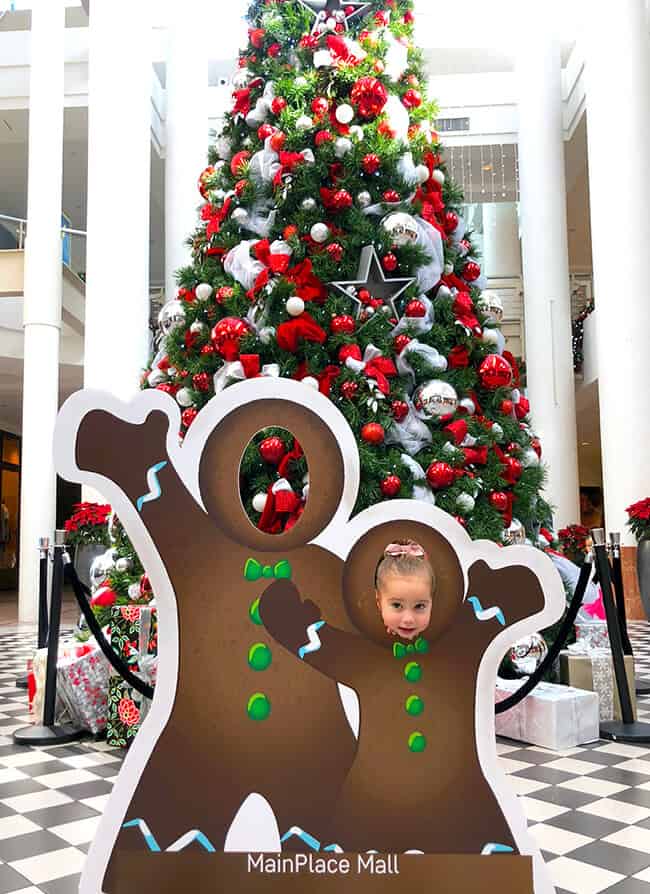 The holiday have arrived at MainPlace Mall and we couldn't be more excited! We've really enjoyed the new improvements that MainPlace Mall has made, as you may have read about on this post, so we had to check out what was happening during the holidays. Me and my little sidekick headed over to do some Christmas shopping and had a blast enjoying the holiday decor and buying Christmas gifts for our loved ones. We even spotted Santa Claus. Read on to check out what we bought and for a special discount code for Santa Photos!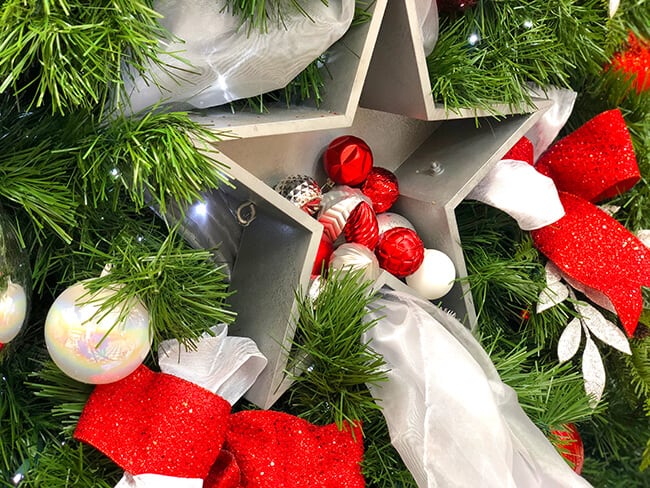 What's New for the Holidays at Mainplace Mall
When I think of shopping for holiday gifts at a mall, I think of store windows decked out for the holidays, gift carts selling specialty gifts around the mall, sales, pretty decorations, a huge Christmas tree, and of course, Santa! MainPlace Mall has ALL of that this year.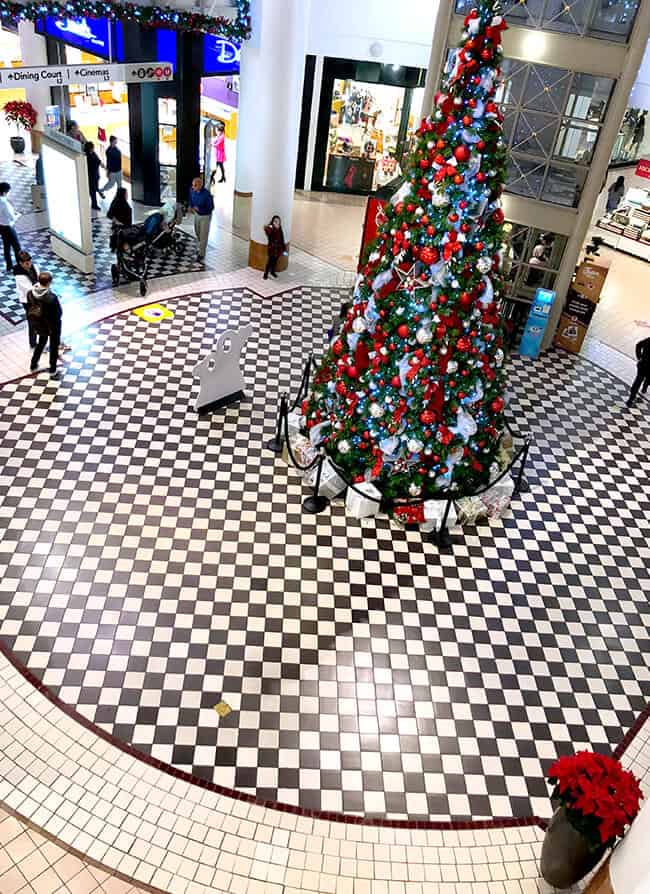 Dress up the kids and bring them down to meet Santa Claus himself. MainPlace Mall's Santa area is pretty classy. Santa photos are located in the main mall next to the Macy's I love the red and green decorations, Santa sits on a great green velvet chair, and there are bigger than life-sized packages tied up with bows. You are sure to get the beautiful Christmas Santa photo you are looking for.
Right now, MainPlace Mall is offering discount on their Santa packages. Use PROMO CODE 850749 for $5 off of Santa photo packages A or B. Offer expires on December 10, 2018. So hurry and go this weekend!
Did I mention that you can even get your pets photo with Santa!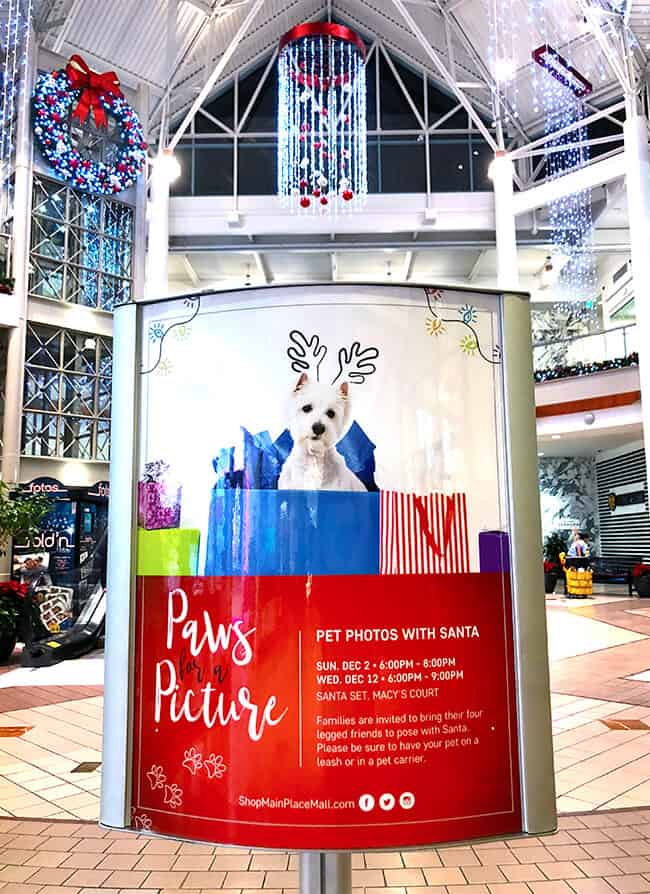 As I mentioned, MainPlace Mall has some great gift carts around the mall, so be on the look out. There are holiday foods, unique gifts and even Christmas ornaments. The food carts happen to be my favorite.
And if you are a Snap Chat user...check this out! You can unlock special holiday lenses by scanning the different holiday Snap codes located on signs around the mall.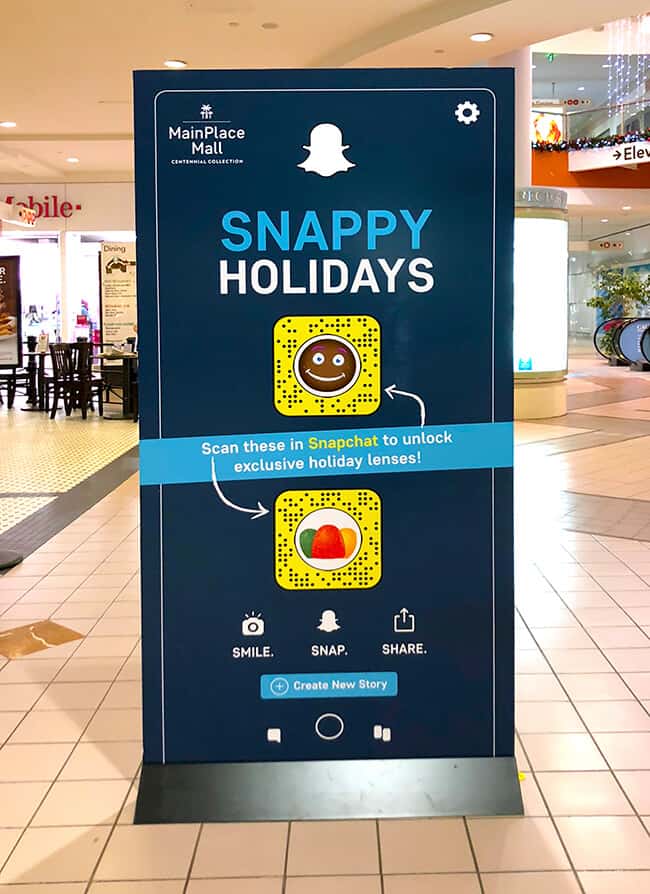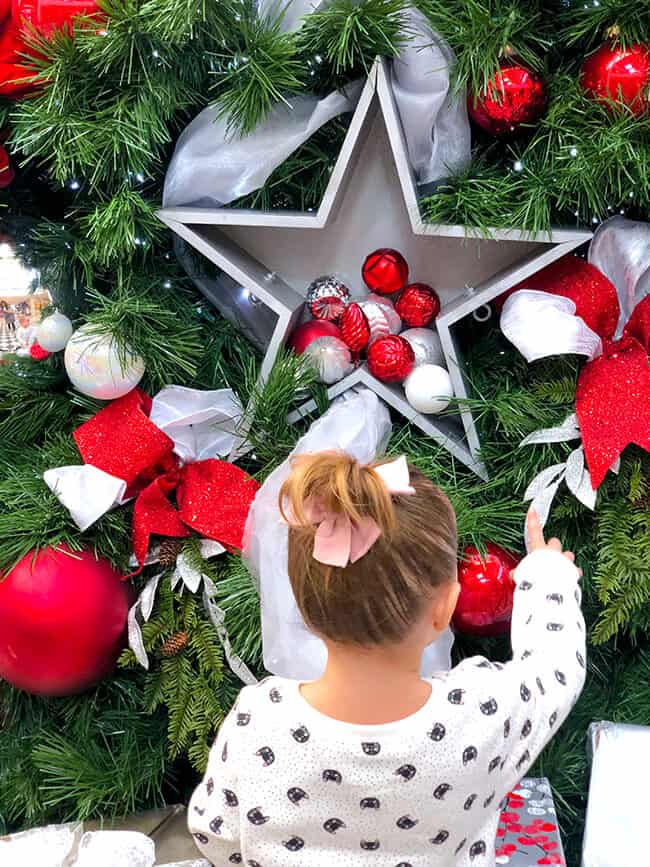 And when Dani and I got tired of shopping, we stopped and got a bite to eat. We sat in the family area with tables and chairs perfect size for kids.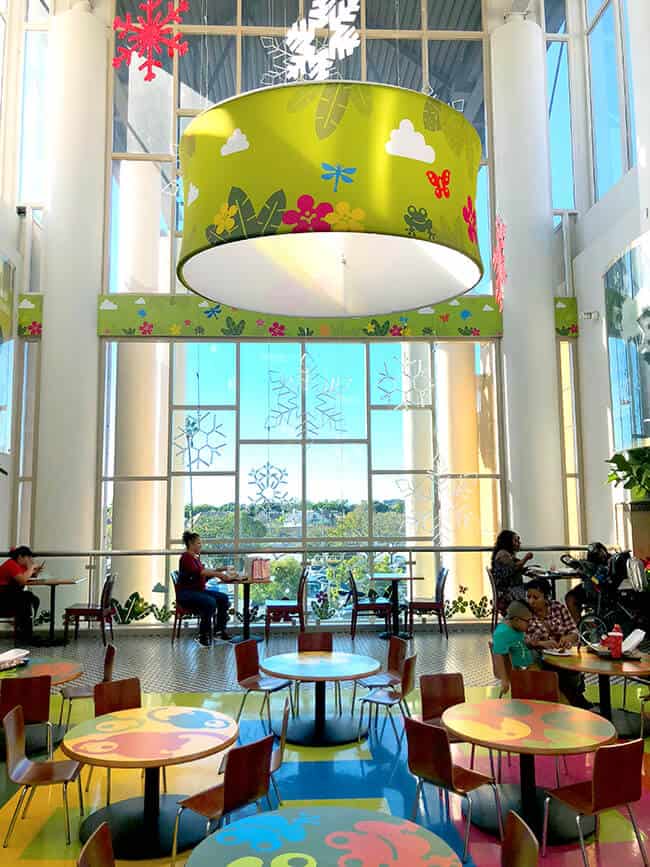 And don't forget that Mainplace Mall has new and improved Family lounges the have bathrooms, couches, change tables and infant food prep area.
Shopping at Mainplace Mall
Dani and I did some pretty intense shopping at the mall this week. There are a lot of stores, and we have a lot of people on our list. Mainplace has a pretty good variety of stores, we especially love the clothing stores because you can see the clothing in person before you buy it, and also because they have the best sales during the holidays.
Here are some of the store we visited...and some of the things we purchased, just in case you need some ideas!
First off, we stopped at Crazy 8, because of the sales. Most everything is the store is always 30% - 50% off, so you can get a lot for your dollar. They have all sizes of kids clothes up to size 14 which is good, because a lot of the kid's clothing stores stop at size 10.
Next up was a store that ended up being a lot of fun - Yankee Candle Store. I don't think I have ever been in this store before. The new holiday candle scents are so yummy! The smells bring back so many Christmas memories, and they have some great deals. A lot of the larger candles can burn for over 100 hours, and have lots of different scents, so there is something for everyone. My personal favorite is Frosted Gingerbread!
little missy loved smelling all the candles too. It was a fun learning experience fo her...all the smells, colors, shapes and sizes.
There are some great stocking stuffers and teacher gifts too. Did you know they have car air fresheners? So much better than the ones you buy at the gas station.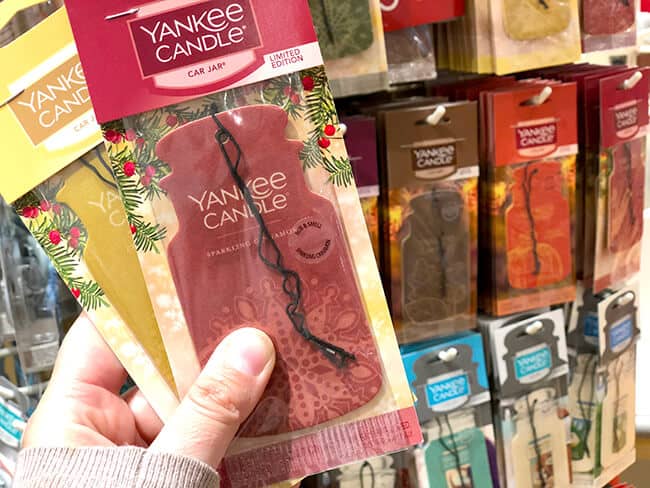 MY ABSOLUTE FAVORITE item I purchased, was this custom candle gift. You can actually have a custom label with your picture printed on it for a candle of your choice. You pick the scent, style, photo and wording. They print the label and add it your candle for just $5 additional. You can also attach a video to your candle, so when people point their phones to the label, your video will play on their phones. How cool is it tote able to send a special video message to your loved ones.
Check out our custom candle...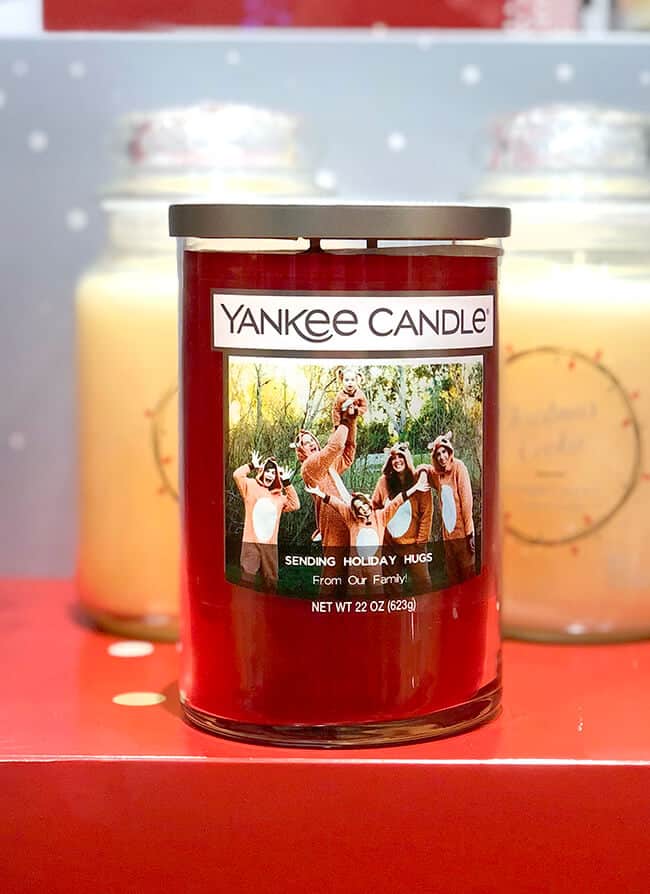 So much shopping meant we needed to stop for a train ride...which was a lot of fun for Dani, and the perfect time for me to get a little breather between stores.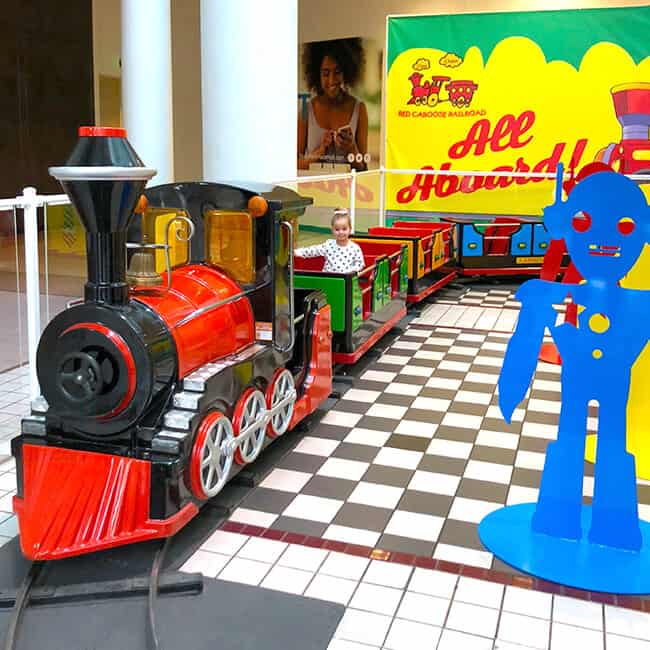 Then we headed over to Francesca's. A women's boutique with great jewelry, stylish candles, clothing, scarfs, unique gifts and more. This was the first time I've been to a Francesca's, and I can't wait to go back. It kind of reminded me of Anthropology, and I am pretty sure my sisters would love it.
My whole family loves H&M, so we made sure to stop by. They have great, well-priced clothing for the whole family. It sounds funny, but we love the underwear. They are so soft. I also love the the clothes are pretty stylish. They have dressy and casual, so they are your one stop shop.
Need a jacket? Apparently we need them this year in the OC. It's been so cold. H&M has a great selection...and great prices too.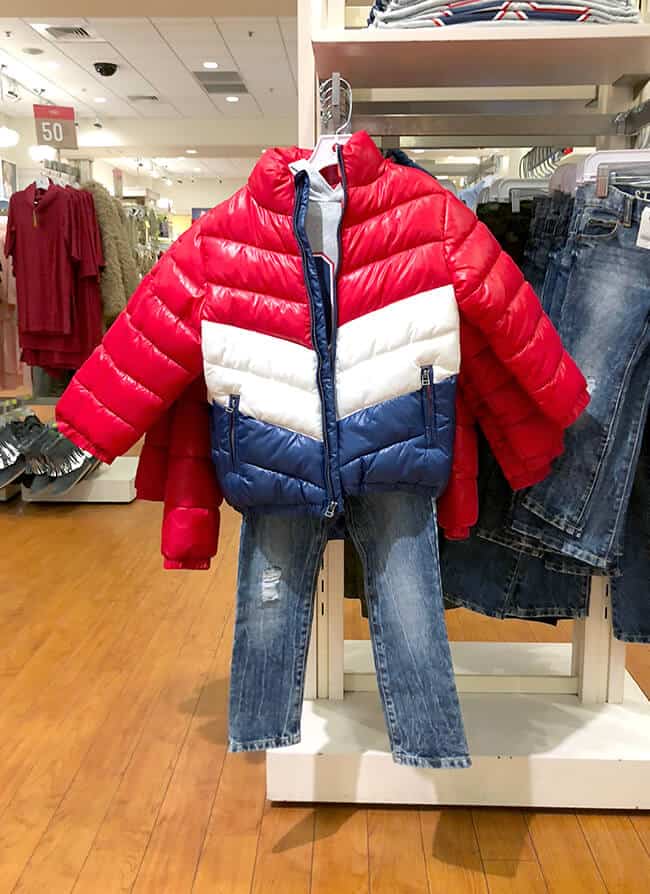 OMG!!!!  I'm in love with all the Minnie clothing for girls. H&M has lots of character clothing for everyone.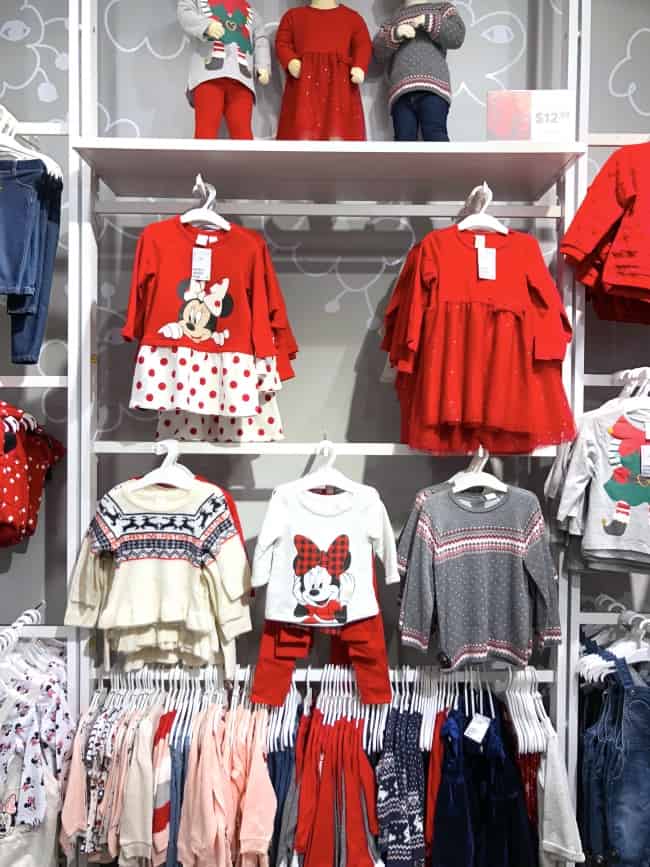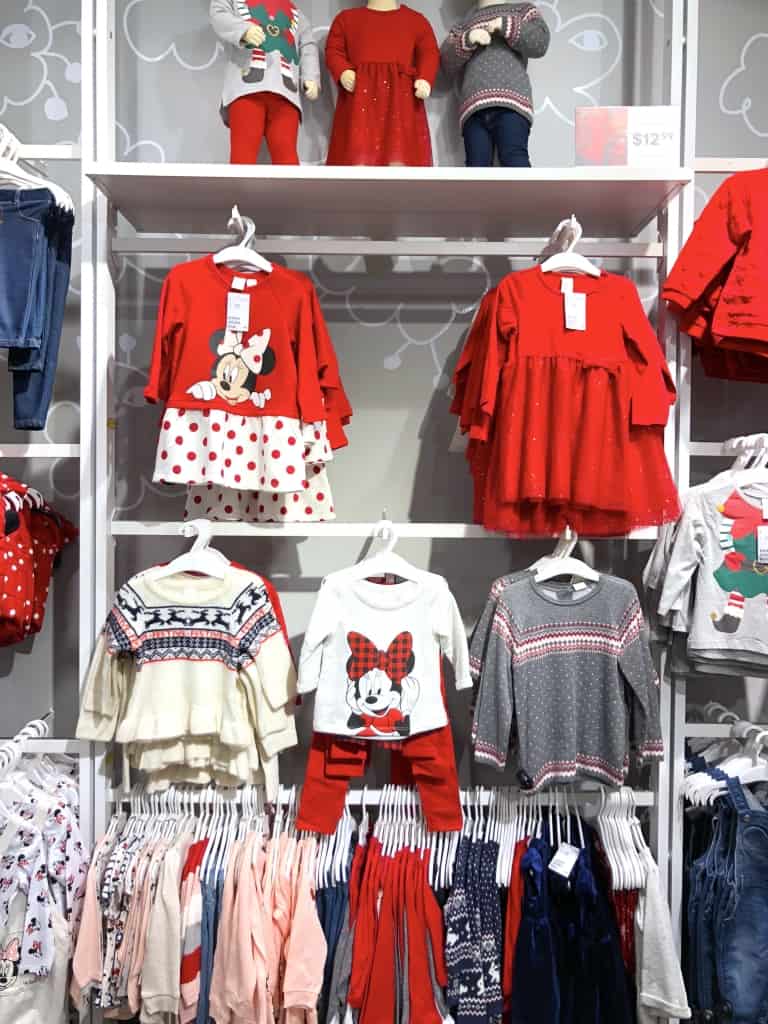 Finally, we couldn't go to Mainplace Mall without going to the Disney Store. All my kids love the Disney Store, especially little Dani. We had to be careful not to buy everything. It's my first Christmas that I get to buy stuff for my little girl. Last year she was too small to care, but this year I get to buy Disney Princess stuff!
Have some Toy Story lovers? The Disney Store has you covered...of course.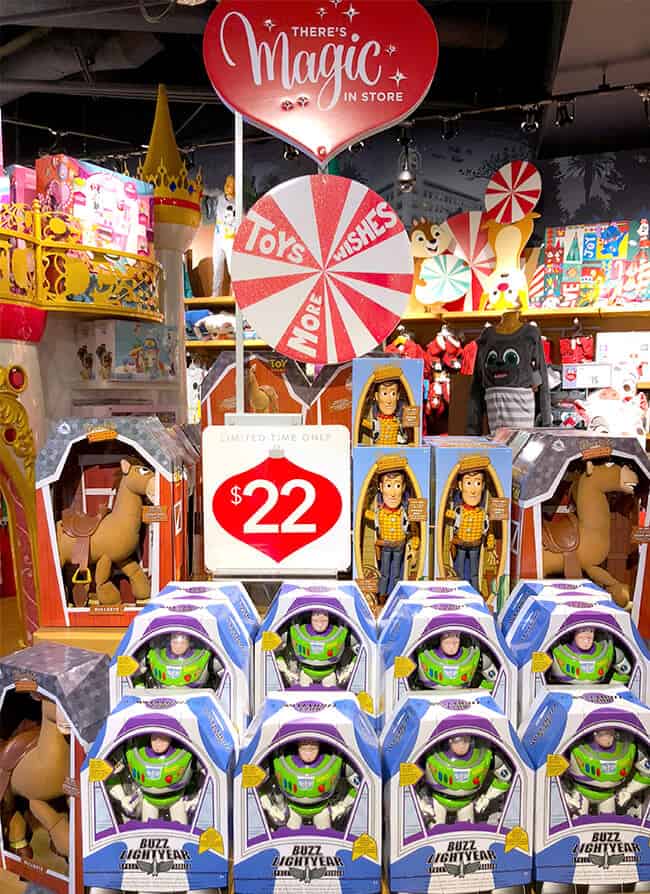 And I have a bunch of kids that would love these Disney face masks. They would make great sticking stuffers and are all the rage this year.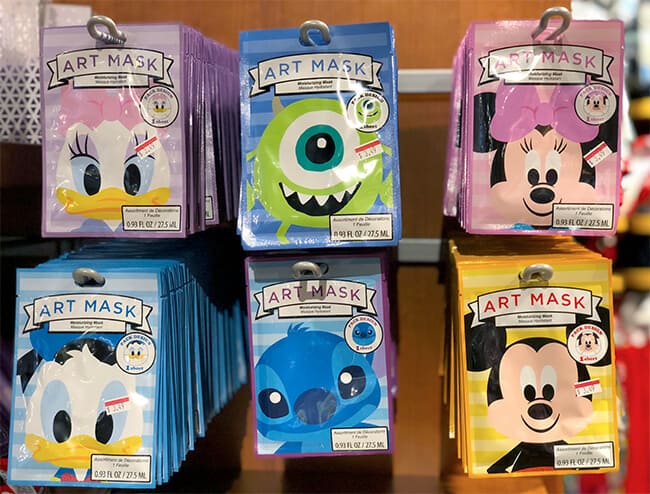 Were are also obsessed with adorable this year!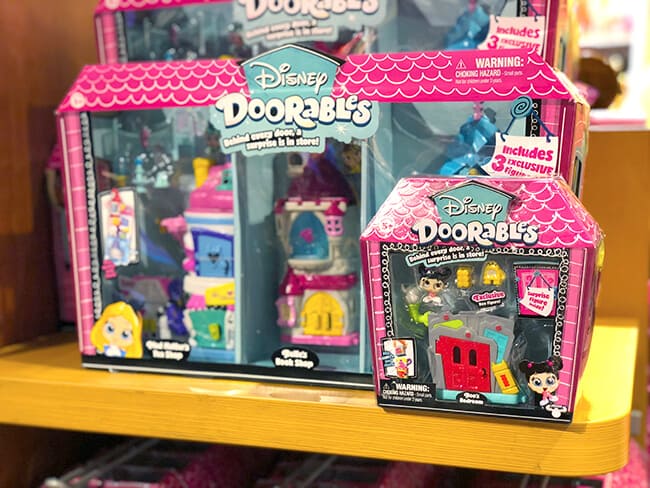 Big surprise...Dani liked this store the most.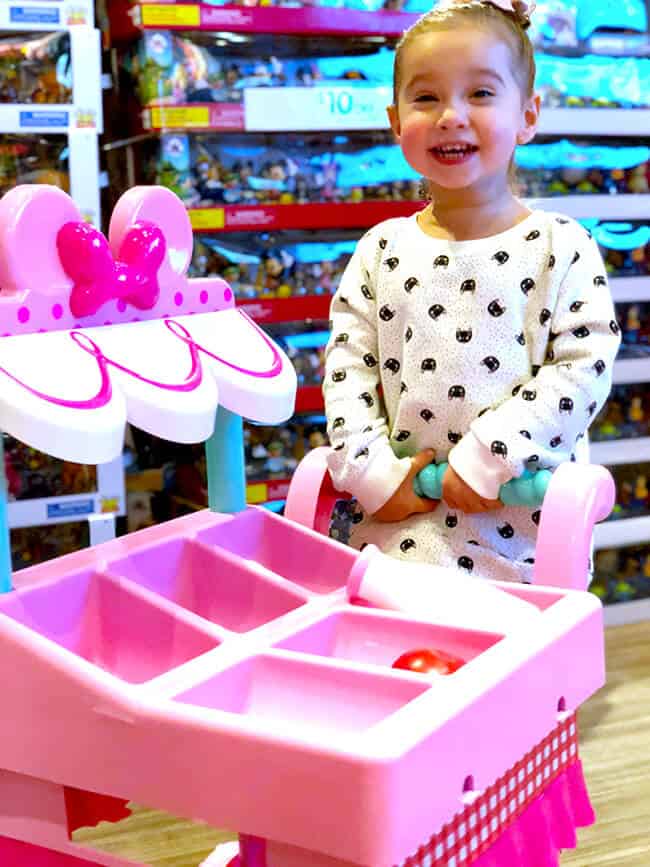 Well, that was A LOT of shopping! But the good news is that I almost completed my Christmas lists. Dani and I had a fun time beginning the holiday season at Mainplace Mall, we loved how the decor, sights and smells put us in the holiday mood. Hopefully you too can stop buy and check it out! At least...make sure to stop by and tell Santa Claus your Christmas wish list. Don't forget to use the promo code for your photo package.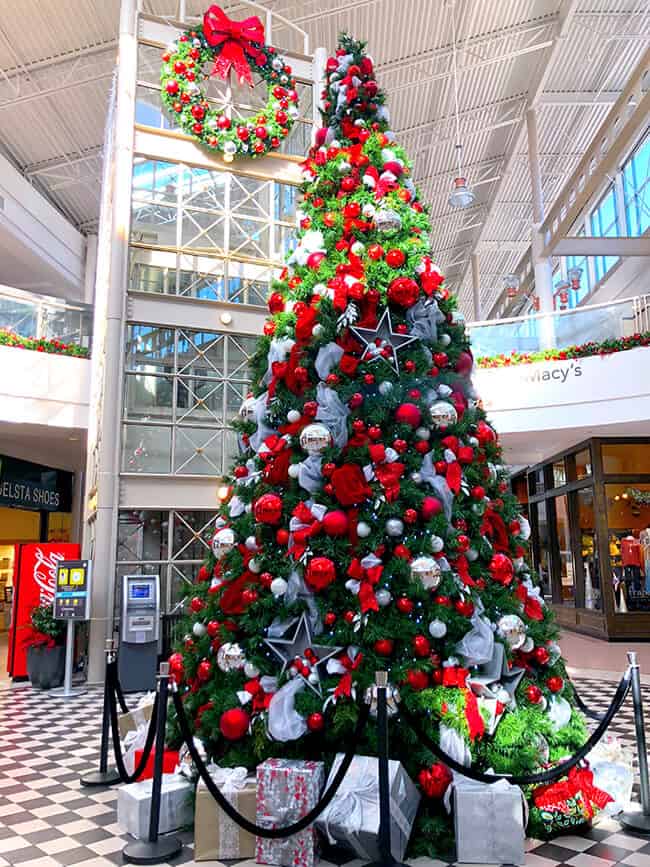 { Disclosure: This is a sponsored post. All thoughts and opinions are 100% my own. }