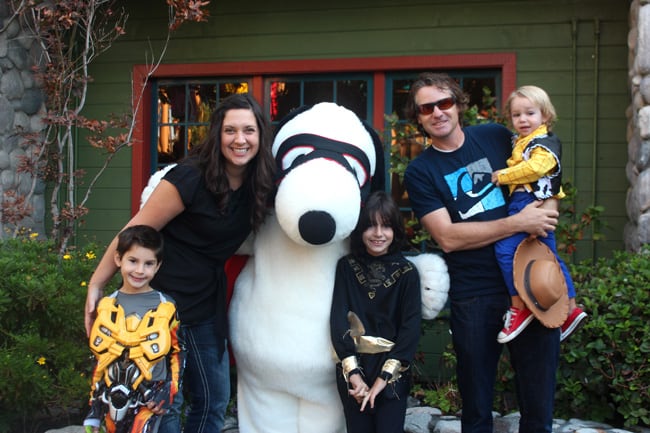 if you are looking for a family-friendly Halloween activity to do in Southern California, may i suggest Knott's Camp Spooky at Knott's. you already know that i'm a big fan of Knott's Berry Farm (psst...i even used to work there). and i'm an even bigger fan of Knott's during the holiday seasons...especially Halloween. it brings back memories of watching "The Great Pumpkin Charlie Brown" when i was a little girl because the Camp Snoopy park of Knott's is decorated with Peanuts characters from that movie.
in Camp Spooky the entire Peanuts Gang are dressed up in their Halloween costumes. Snoopy and Woodstock have our hearts.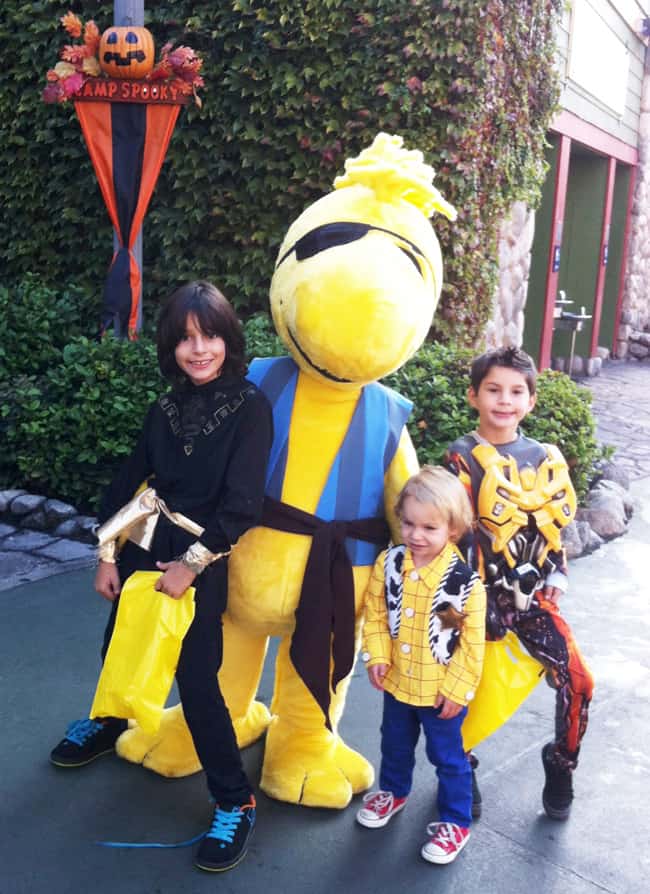 i love the festive decorations that make the entire place light up for Halloween with just a bit of spookiness.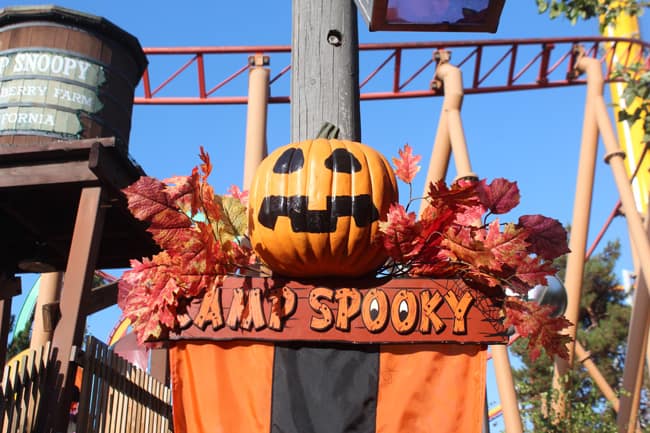 kids can Trick-or-Treating throughout the park. there is no additional fee, it is including in the general admission price. sweet treats given out at five different Trick-or-Treating locations in Camp Spooky.
you can also visit It's The Great Pumpkin Hay-Maze and see charming scenes from the Peanuts movie–"It's the Great Pumpkin,Charlie Brown."
kids can also participate in"Kooky Cookie Painting" (a small fee applies). i love that i don't have to worry about the icing and sprinkles getting all over my house.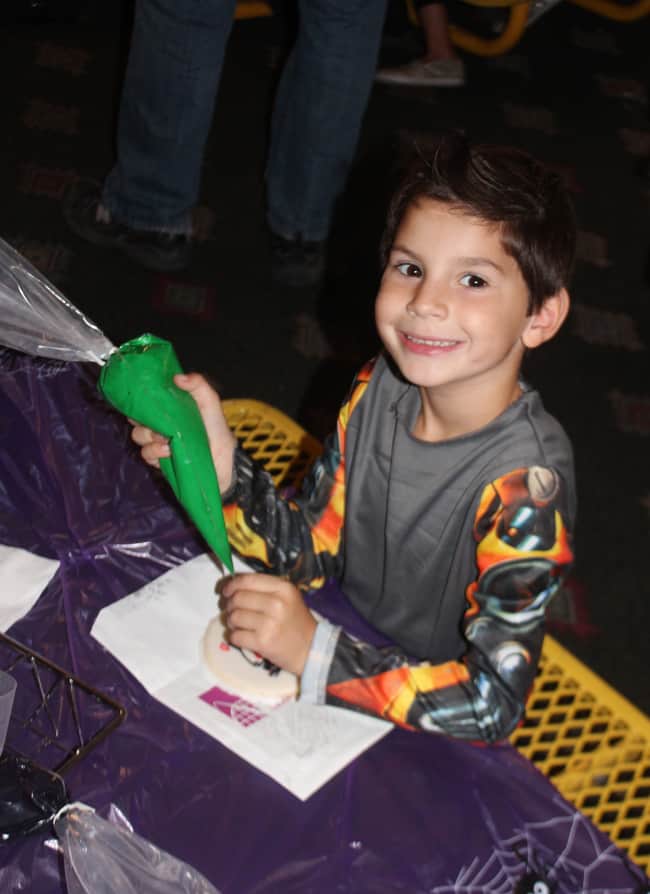 and while you are enjoying your cookies, the whole family can enjoy "Scary Stories at the Lodge" where story tellers tell the craziest, creepiest, silliest tales this side of the "Great Pumpkin Patch".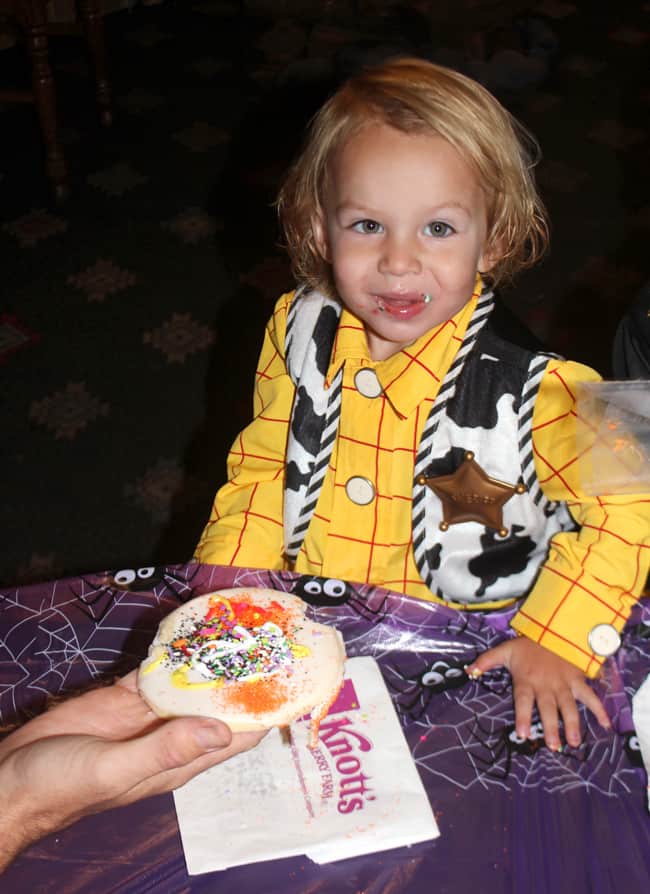 also included with theme park admission, you can go to the Camp Spooky Theatre "Charlie Brown's Spooktacular Show", you will be singing and dancing in the aisles to all your favorite Halloween tunes. kids of all ages can explore the wacky hijinks of the Monster Factory, a fun interactive maze where the little ones create the things that go bump in the night. visit the "Creepy Crawly Critter Cave" where Knott's park naturalists will amaze with slithery, slimy, creepy, crawly critters. and don't forget to head over to Ghost Town...it's done up for Halloween as well.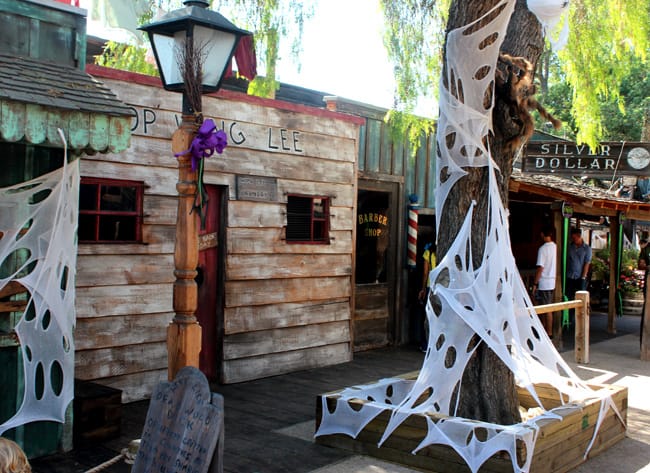 Camp Spooky runs weekends October 5th through -October 27th and is included with regular park admission. Knott's Berry Farm Theme Park operating hours are 10:00 am to 5:30 pm. For more information on all the exciting things that are going on at Knott's Berry Farm, call (714) 220-5200 or click here for more information about the Knott's Berry Farm Theme Park
{disclosure: My family received media day tickets to attend Camp Spooky. all thoughts and opinions are a gazillion times my own.}