(Update: The fairy houses are still there...but not Christmas themed.) Exciting news! The Caring Fairies are back for the holidays...but you need to visit soon because they are only here through January 7, 2022. You can find the a new Fairy Trail at Sycamore Park in Mission Viejo. And guess what? It's Christmas themed!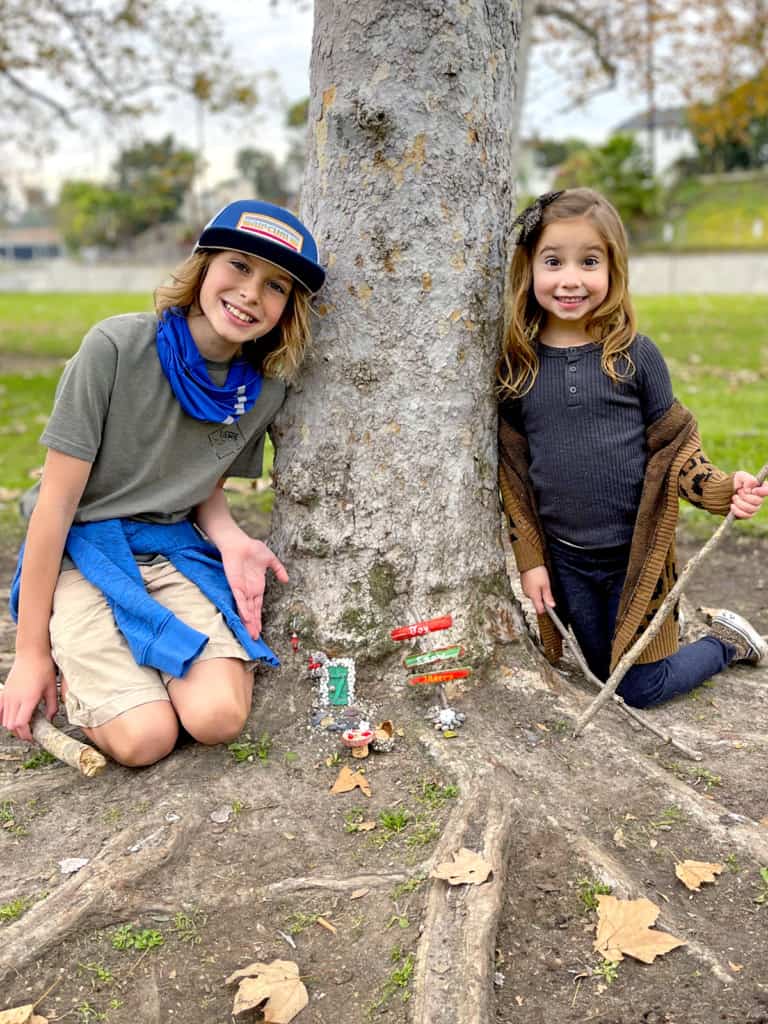 Here are some photos of our visit to the Fairy Trail at Sycamore Park
We seriously had such a fun time searching for the Caring Fairies at the Fairy Trail at Sycamore Park. Both of my youngest kids had fun...they are ages 11 and 4.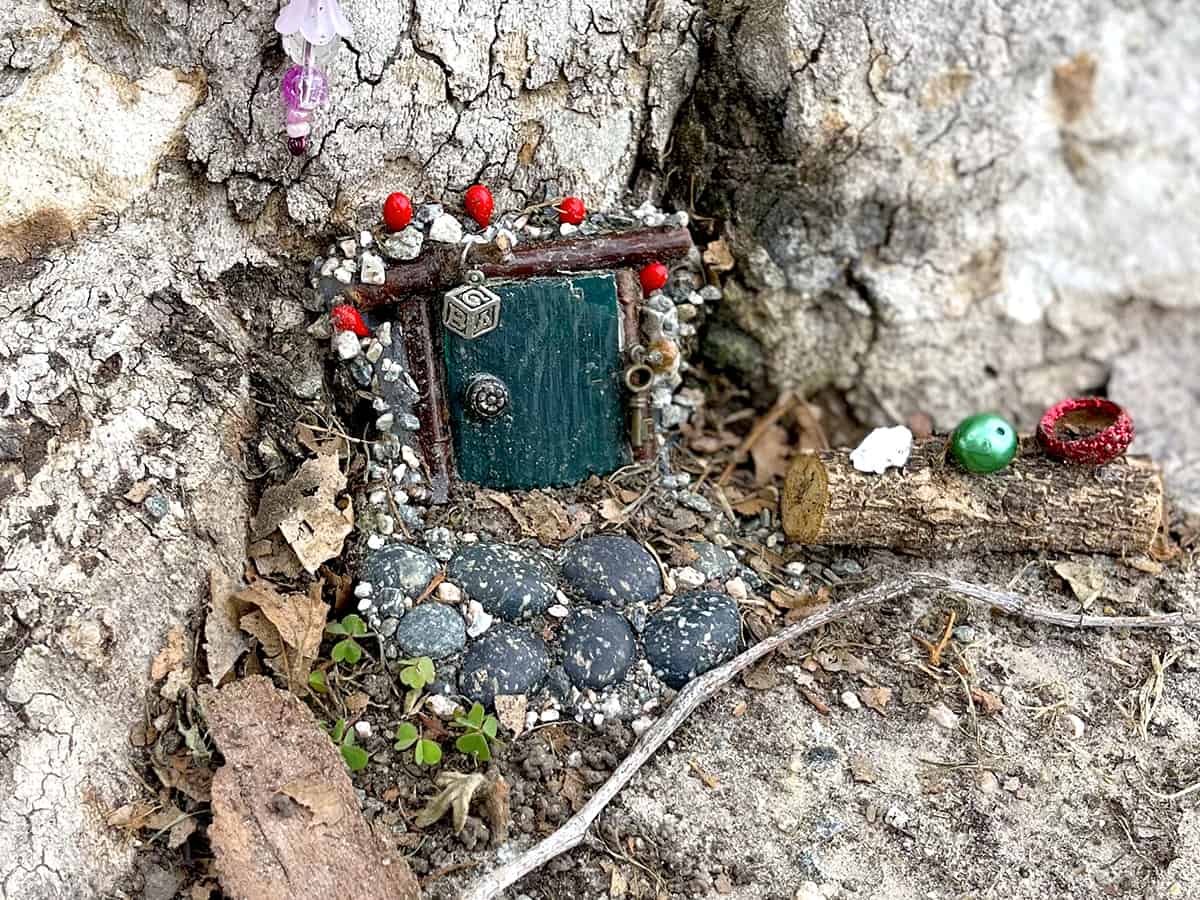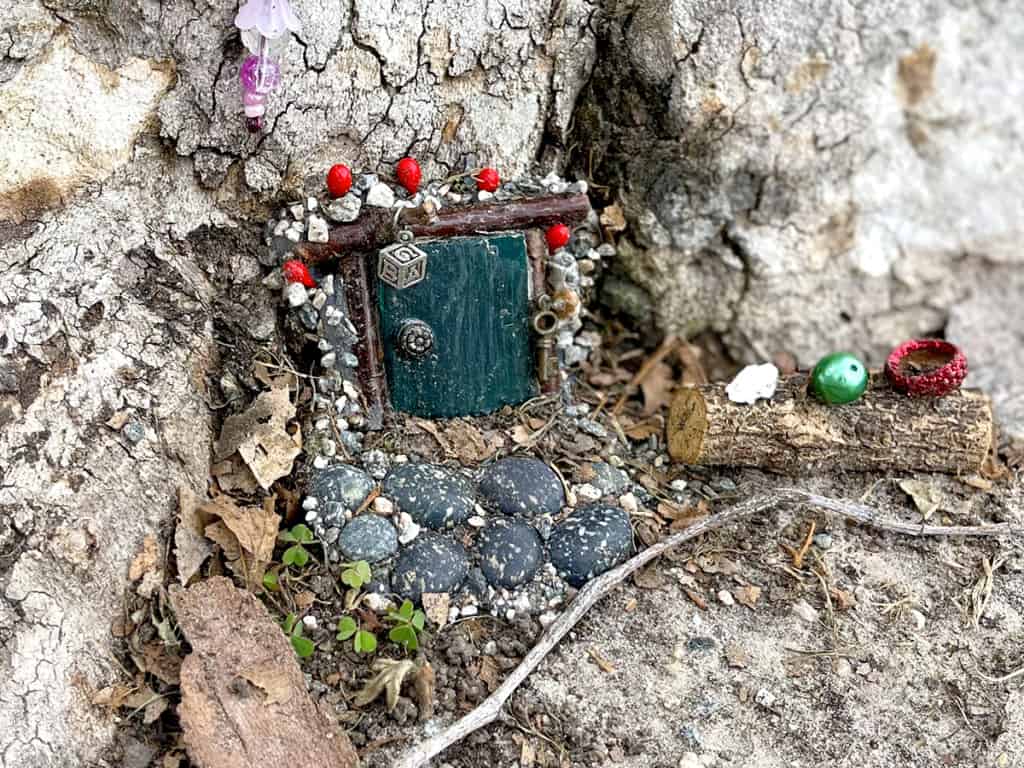 My 11 year old did most of the finding...and didn't spend as much time looking at the fairy houses once we spotted them. My 4 year old had the most fun looking at the fairy houses. She wasn't as good at finding them. She was REALLY good at touching them, which I had to explain multiple times that they are for looking at and not for touching. Soooo hard for the little ones.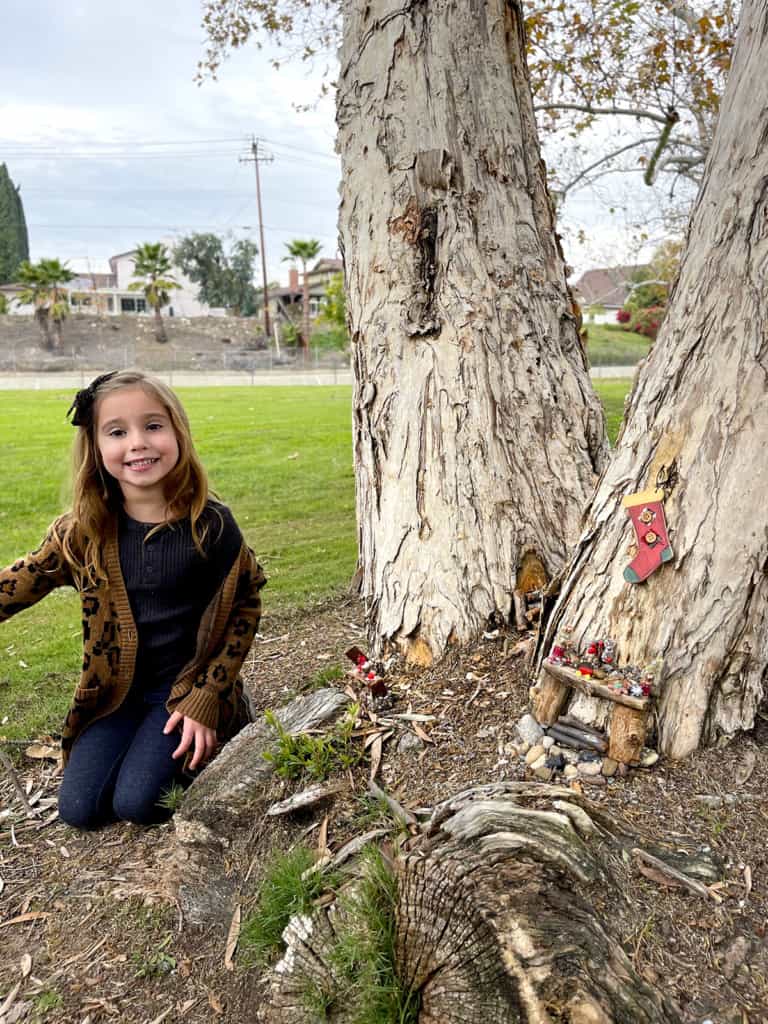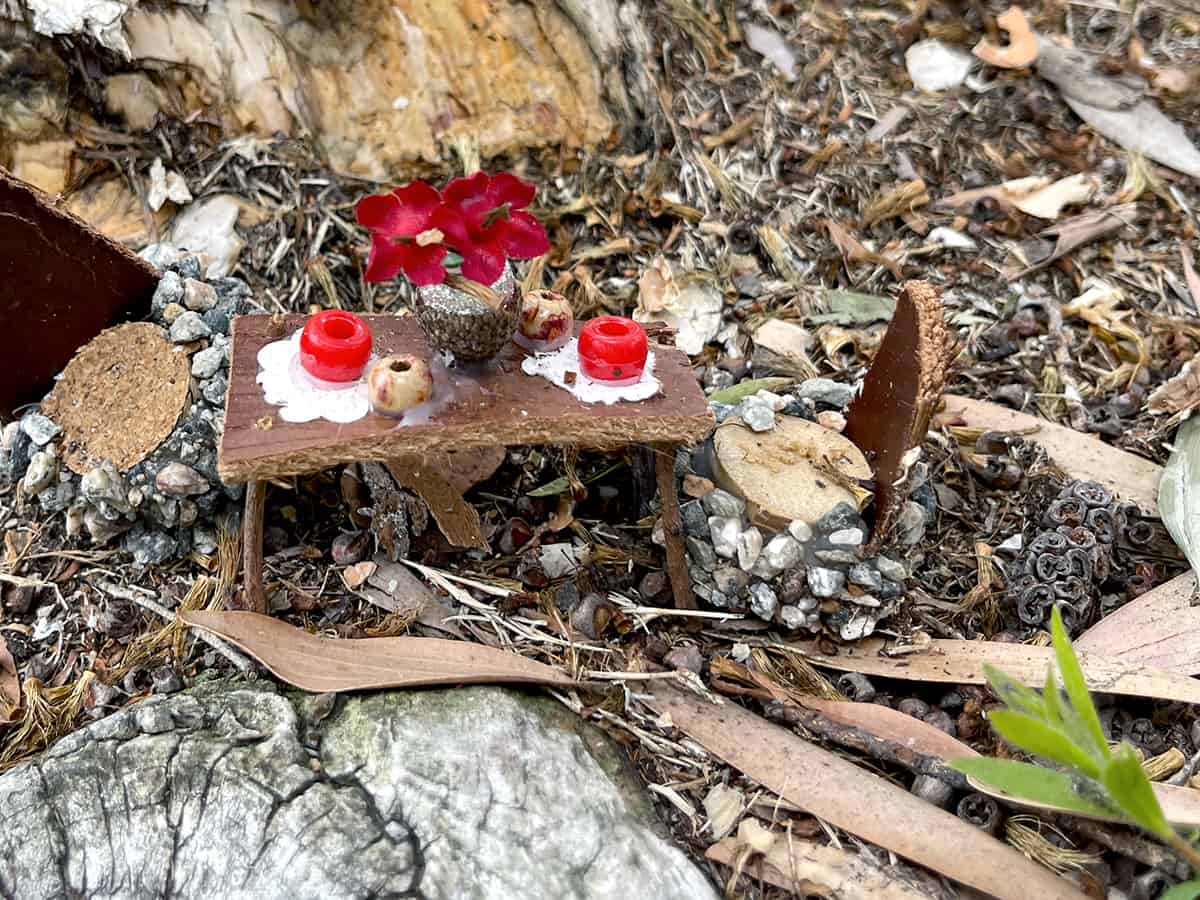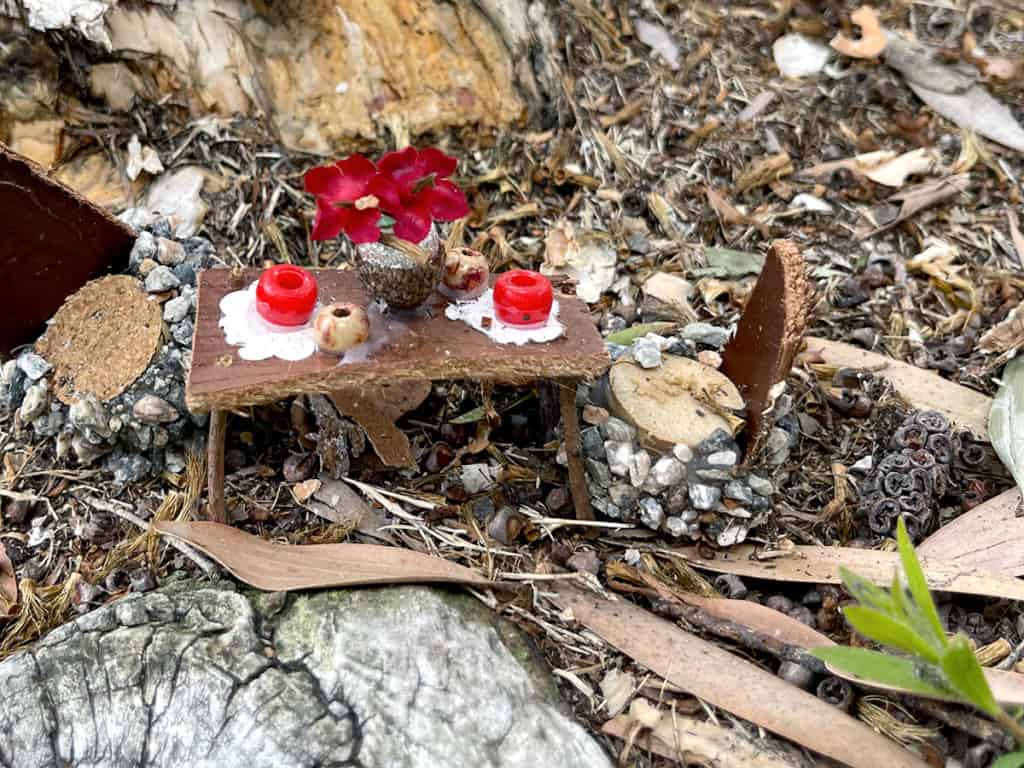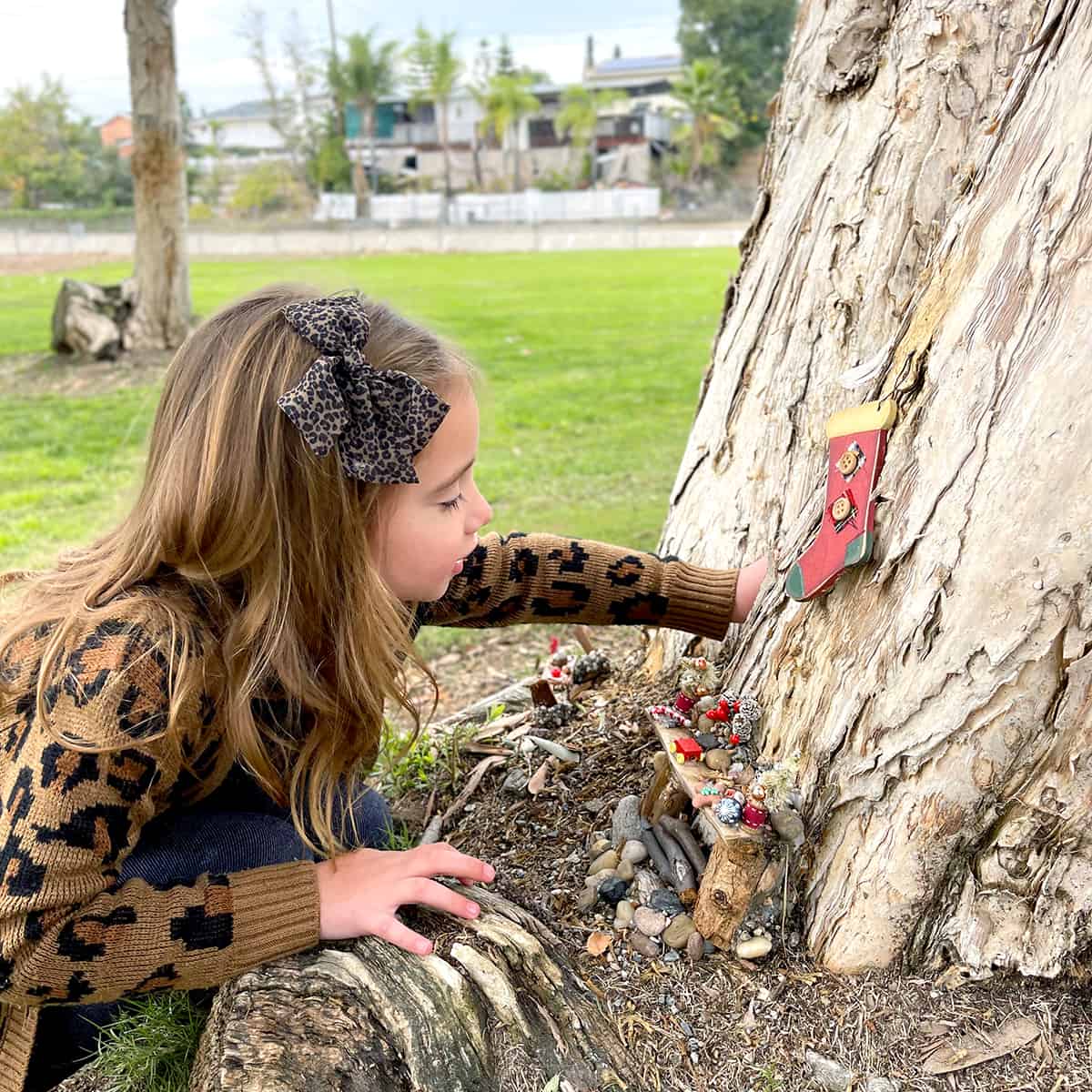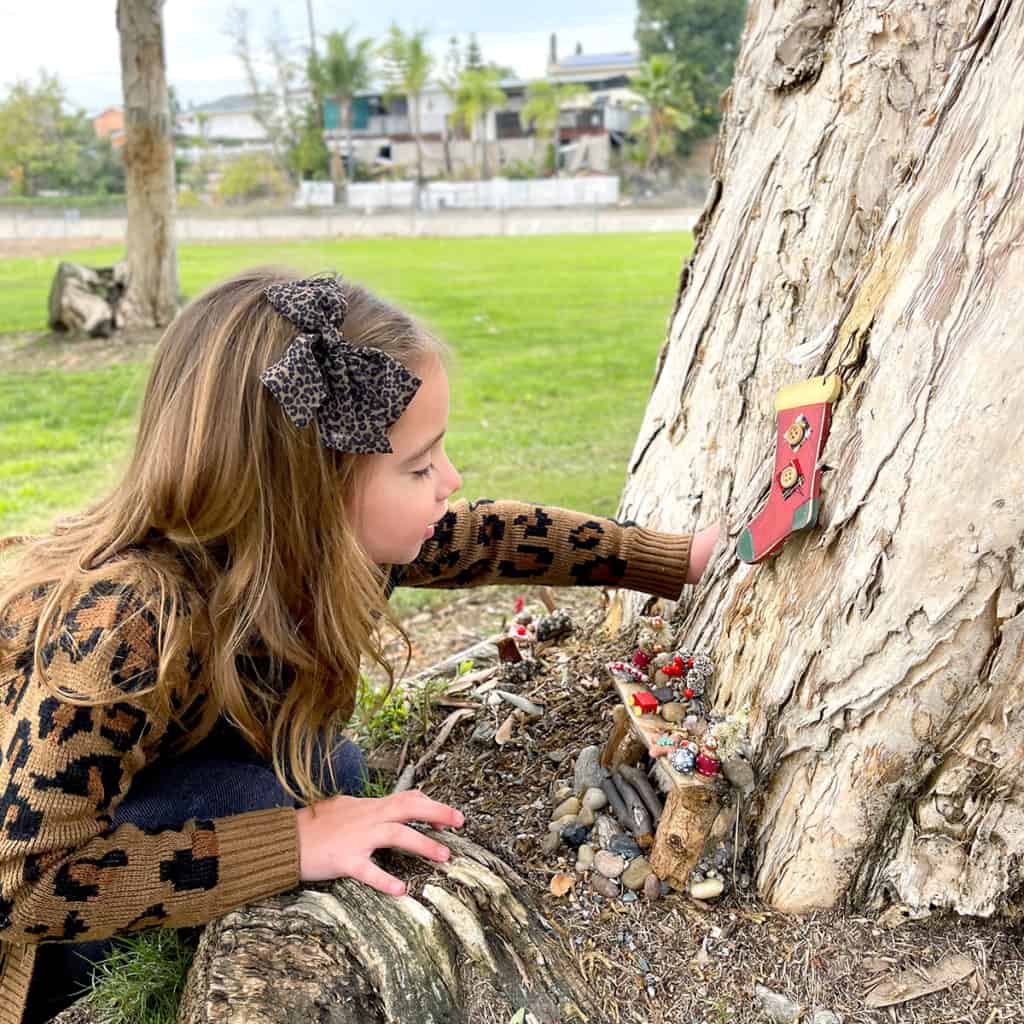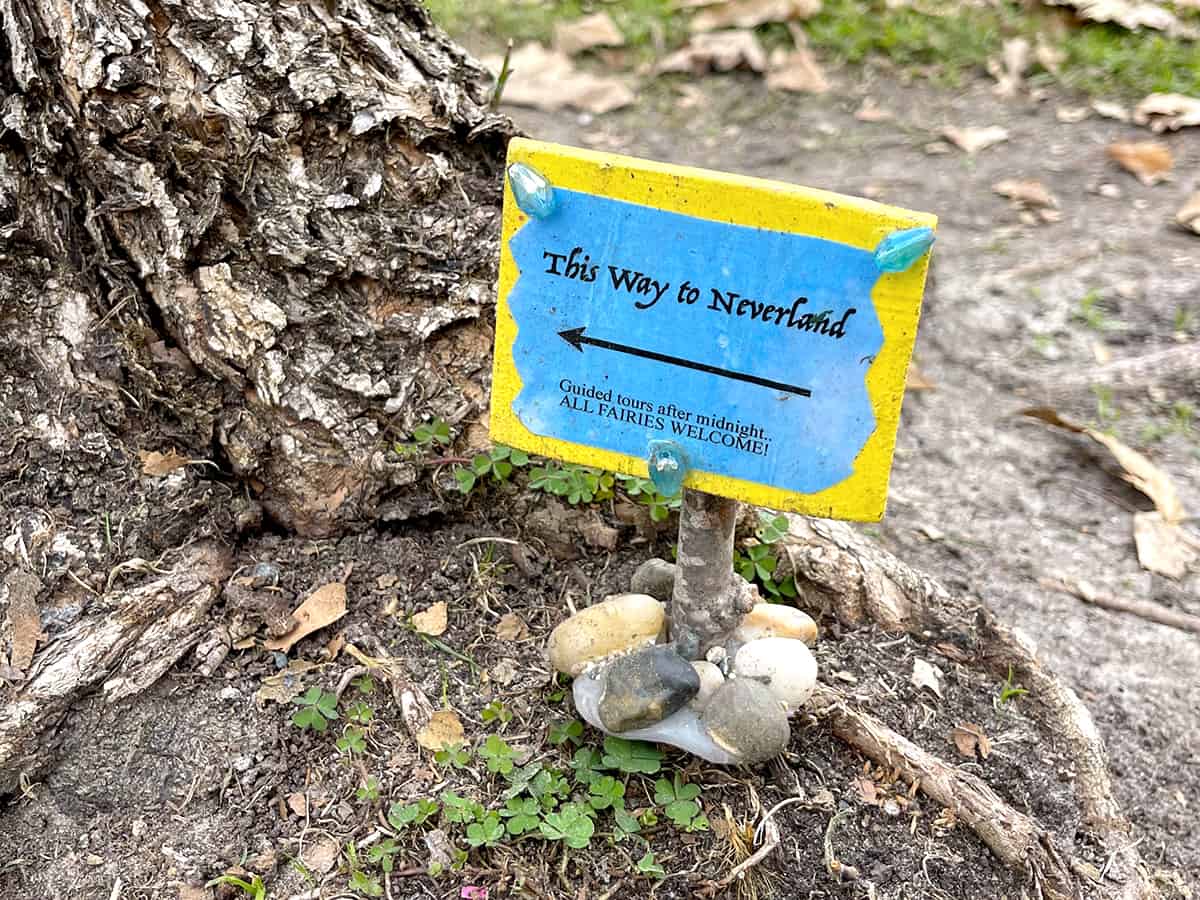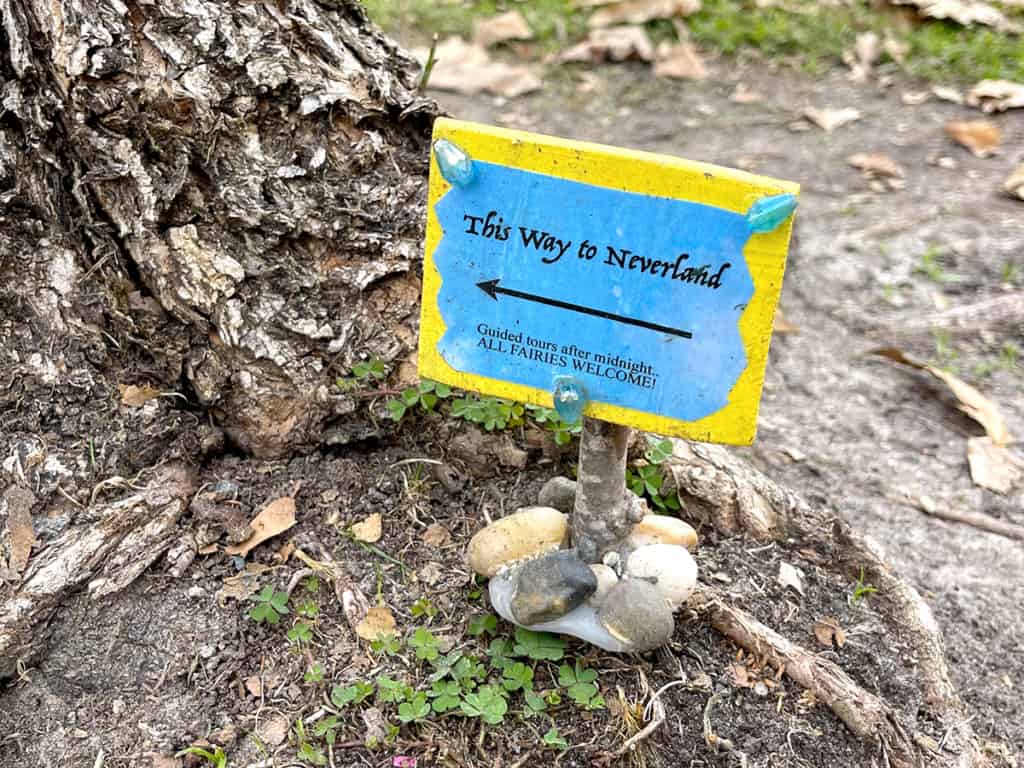 They little doors a very tiny...that is why they are so hard to spot. But the details are amazing.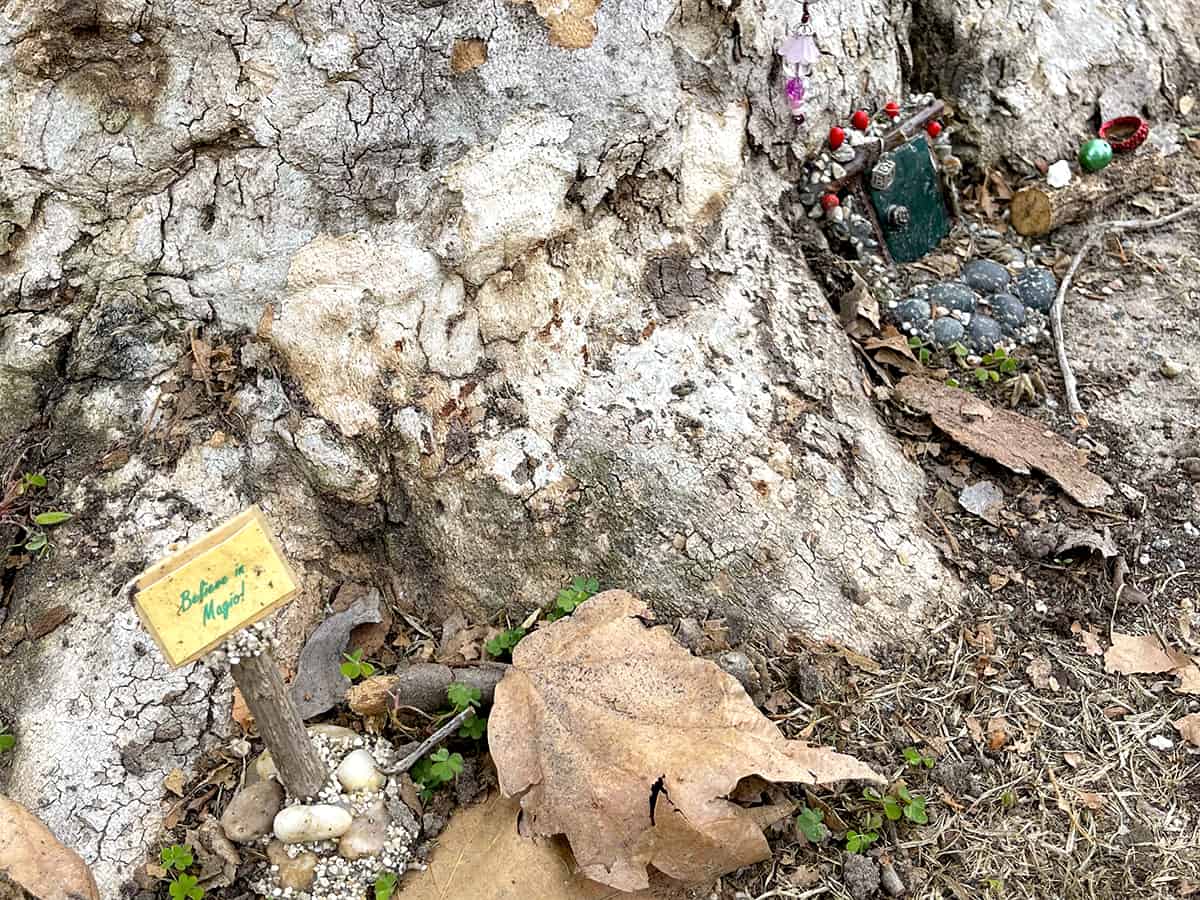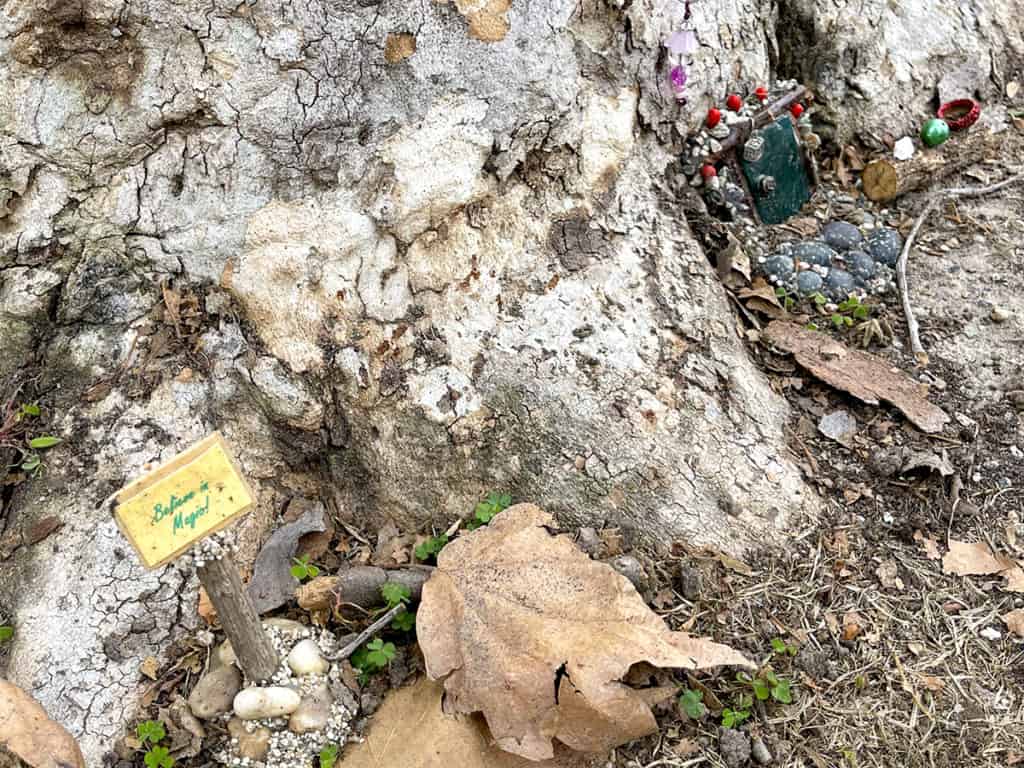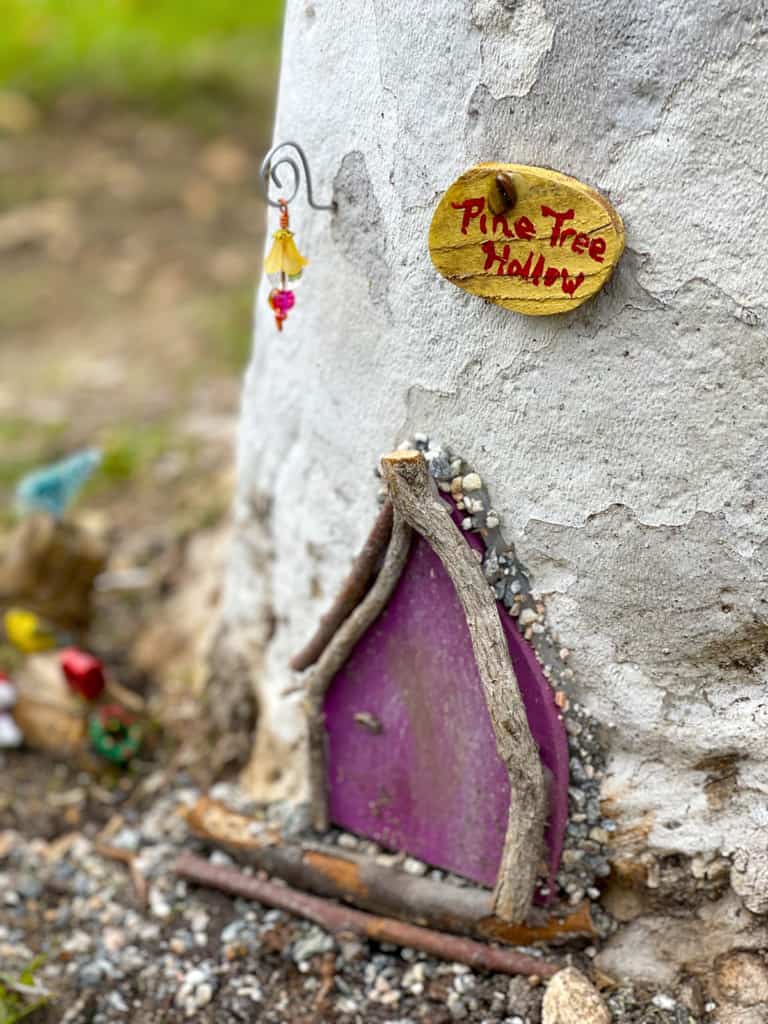 Look at the little bird and birds nest!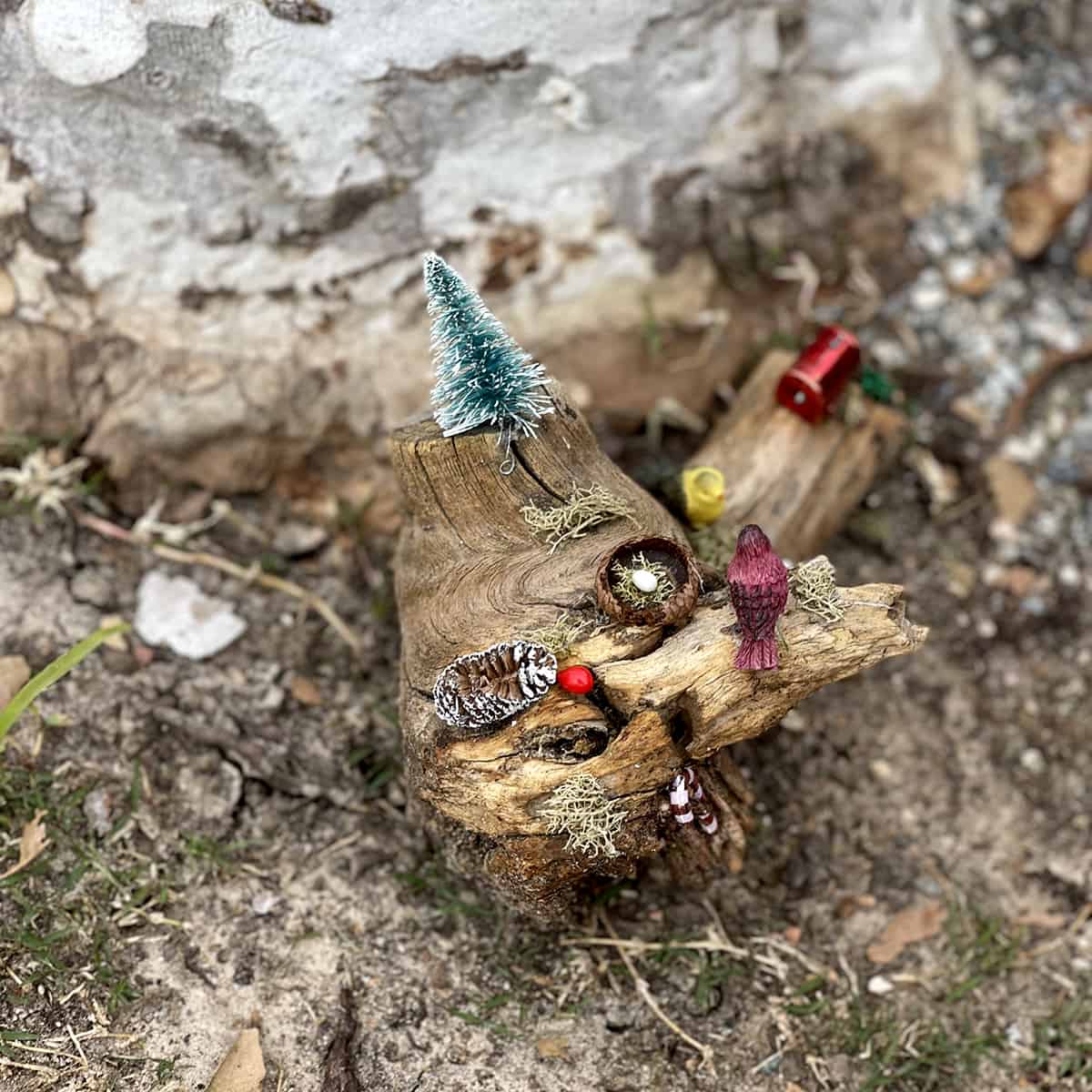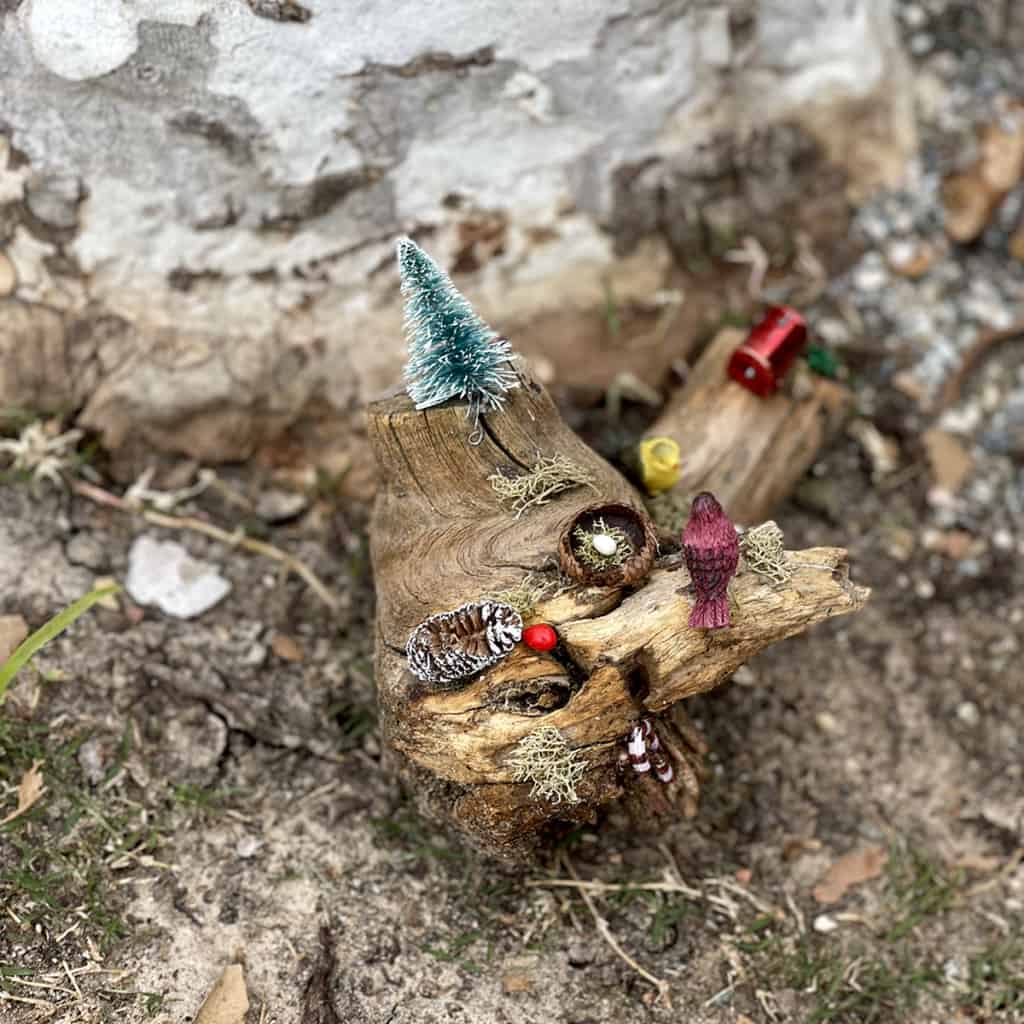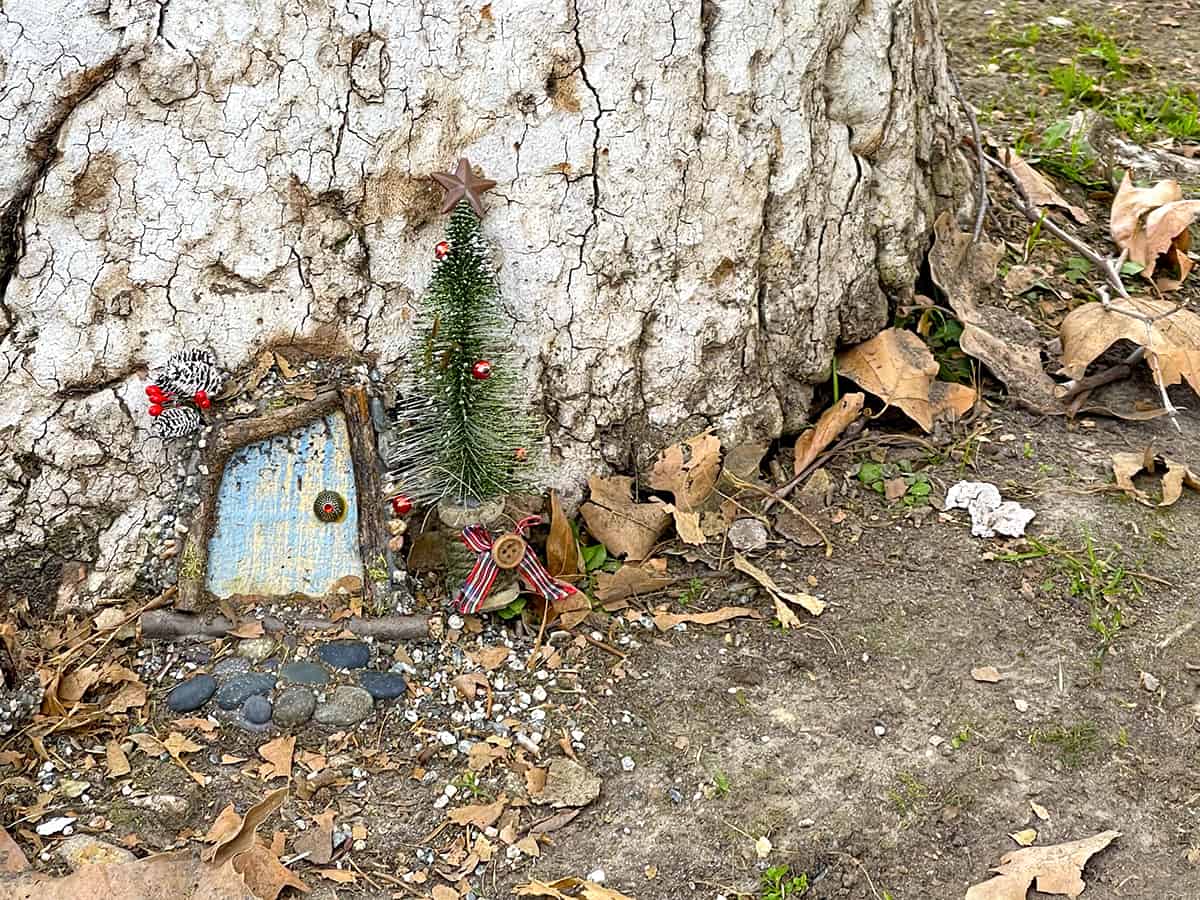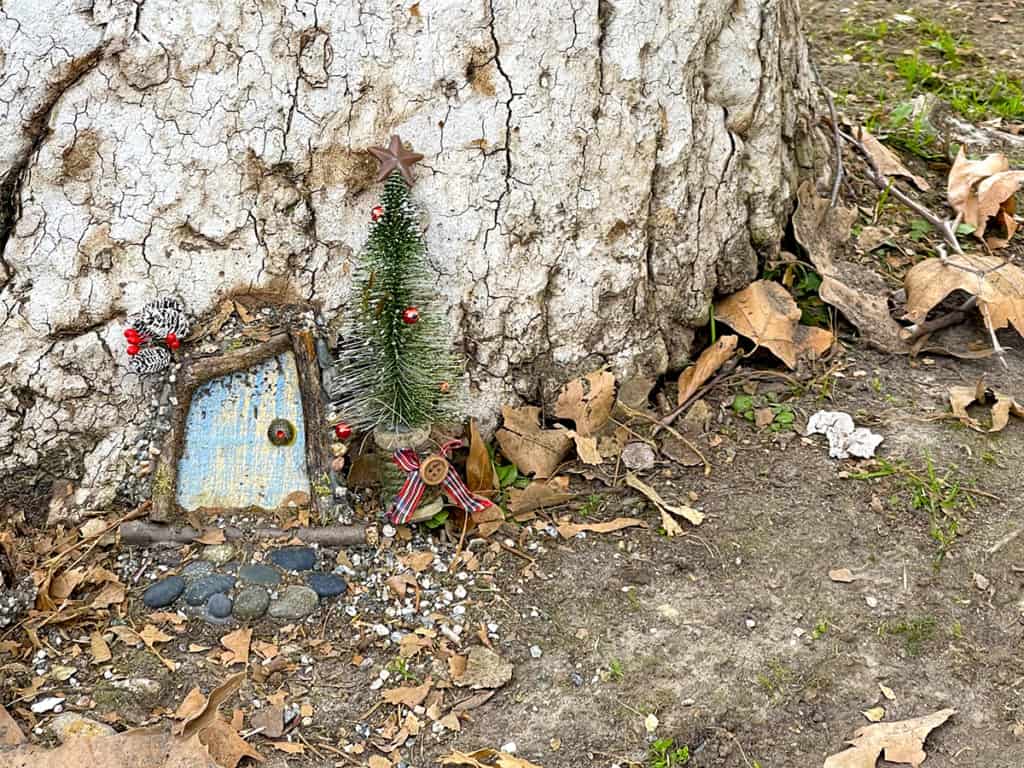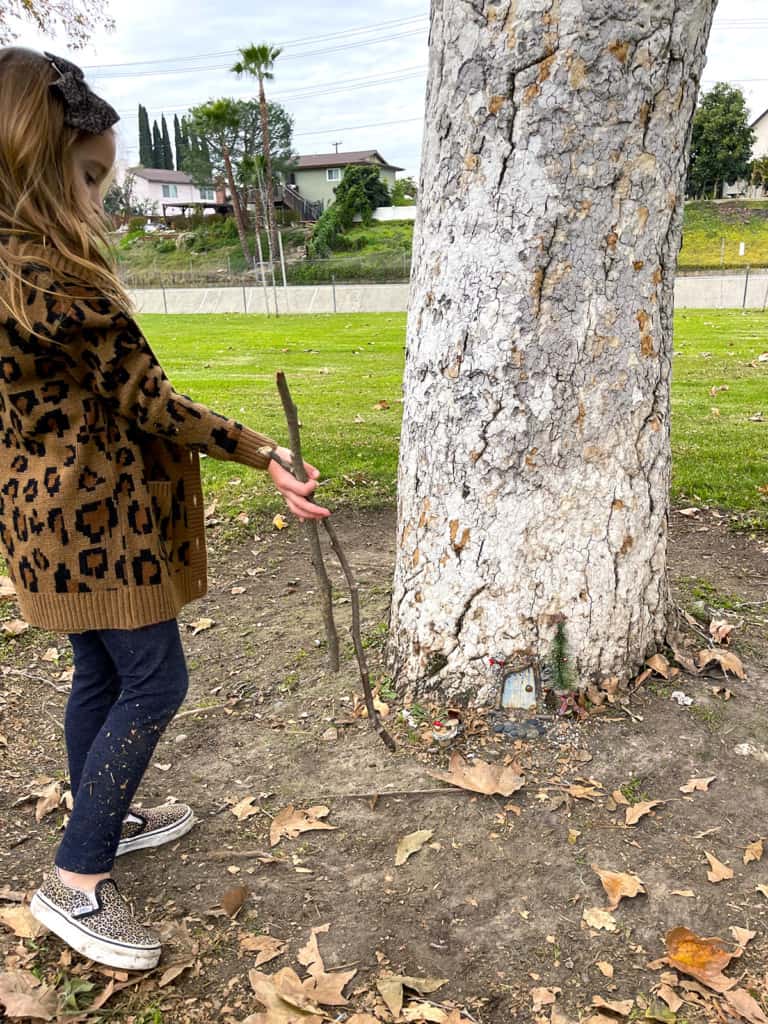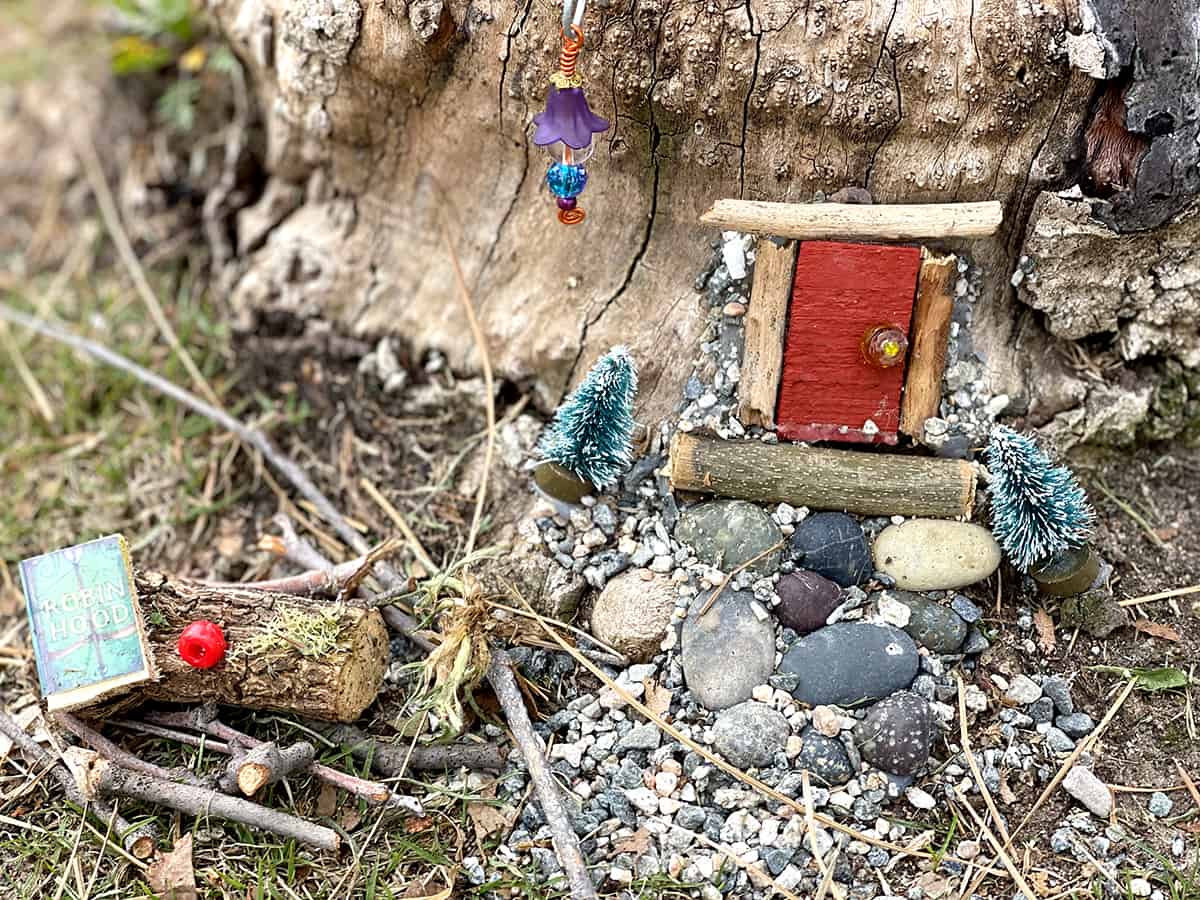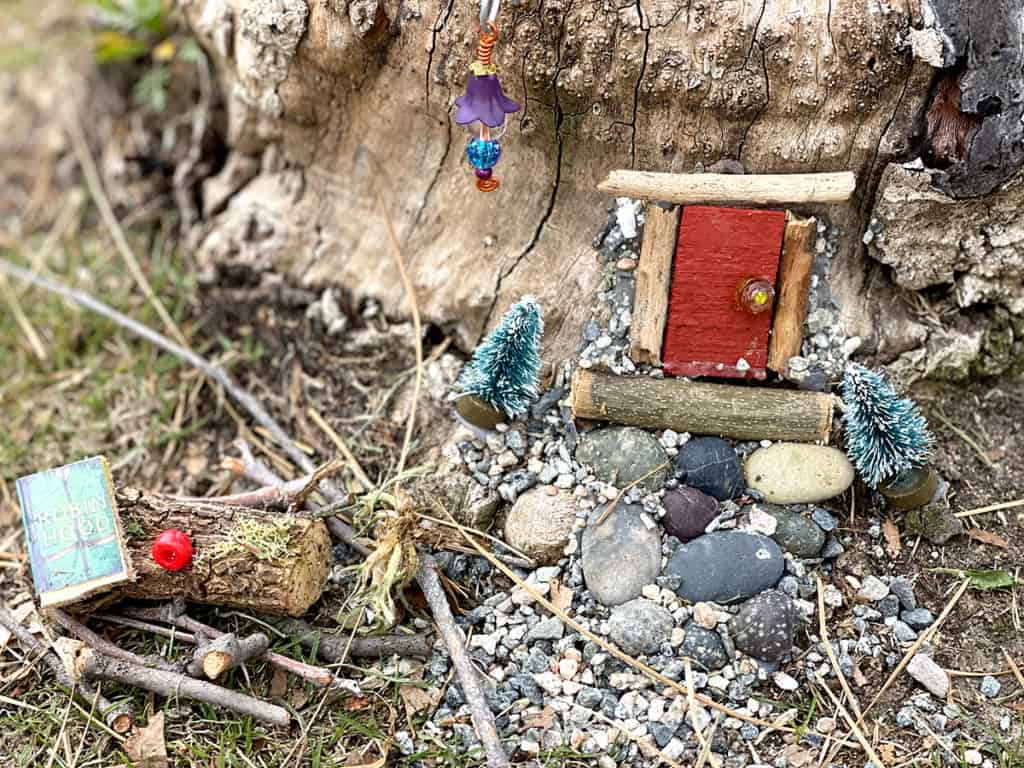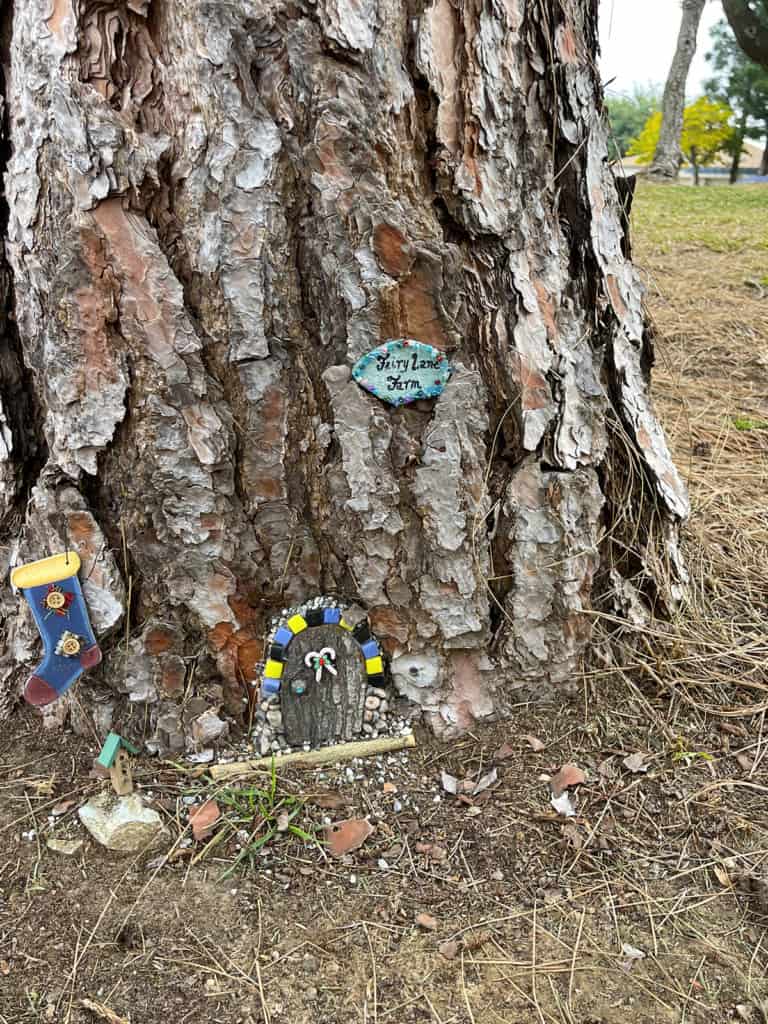 What a treat to have a fairy trail to visit this winter break. It's a FREE activities that everyone in the family can enjoy...plus it get you out in the fresh air and in nature!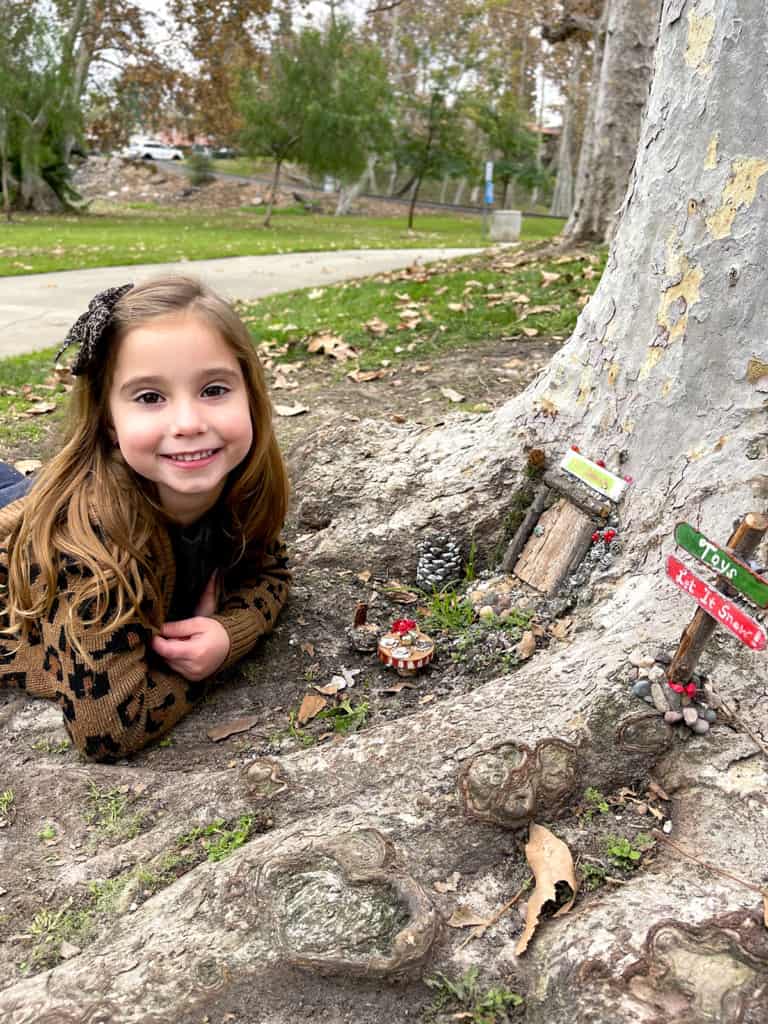 Tips on where to find the fairy houses at Sycamore Park in Mission Viejo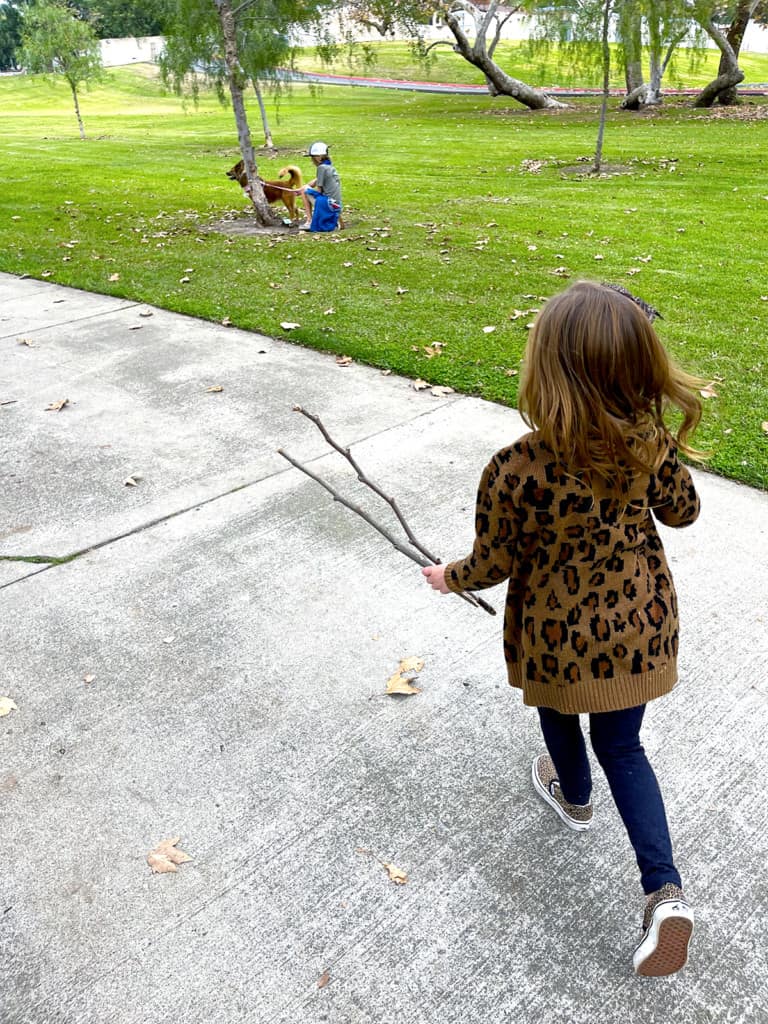 Sycamore Park is a smaller park that runs along the Mission Viejo storm drain. It's right behind La Tierra Elementary School. There isn't a parking lot, but you can park on the street on Charlinda Avenue or Tree Street.
I recommend starting your fairy hunt at the Sycamore Park entrance on the corner of Tree Avenue and Lindley Street.
You will find most of the fairy houses on the trees that line the sidewalk between this point and the playground. Check all the trees along the path and even a few trees in.
Look carefully, the fairy houses are hard to spot! They kind of blend in.
All fairy houses are found at the bottom of the tree trunks.
We didn't find any fairy houses past/south of the playground. We did find a few among the patch of trees to the east of the playground.
All in all, we found 11 tree with fairy houses or signs. There could have been more, but we didn't find them.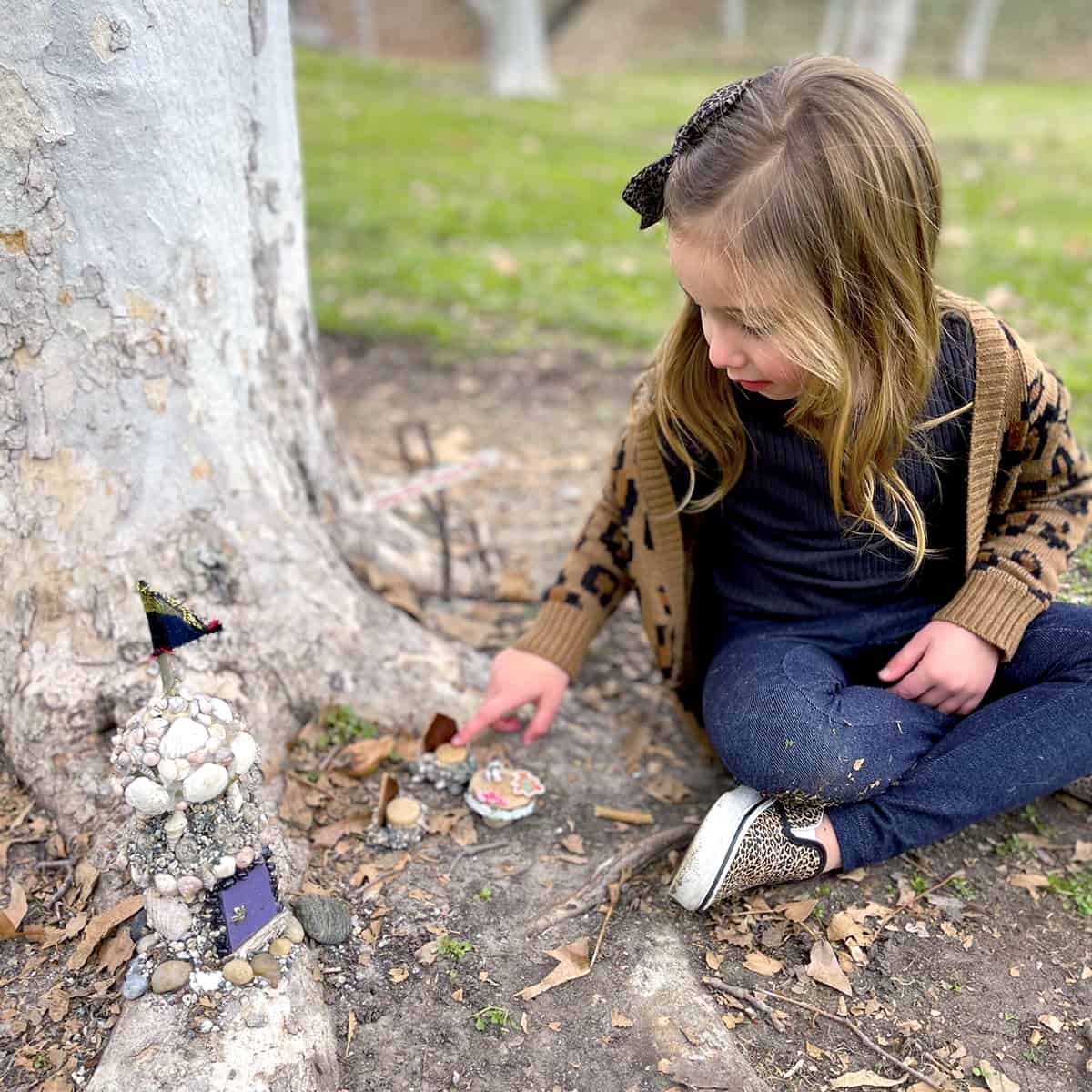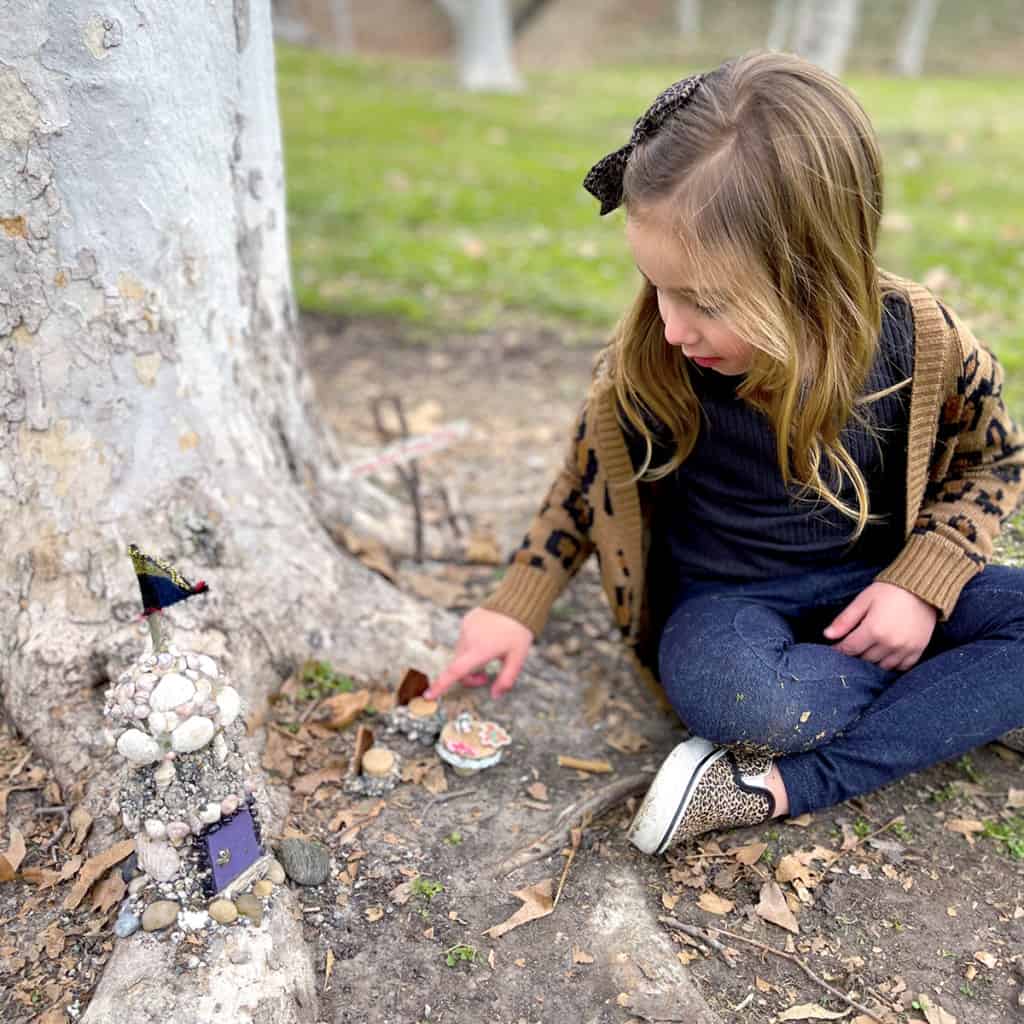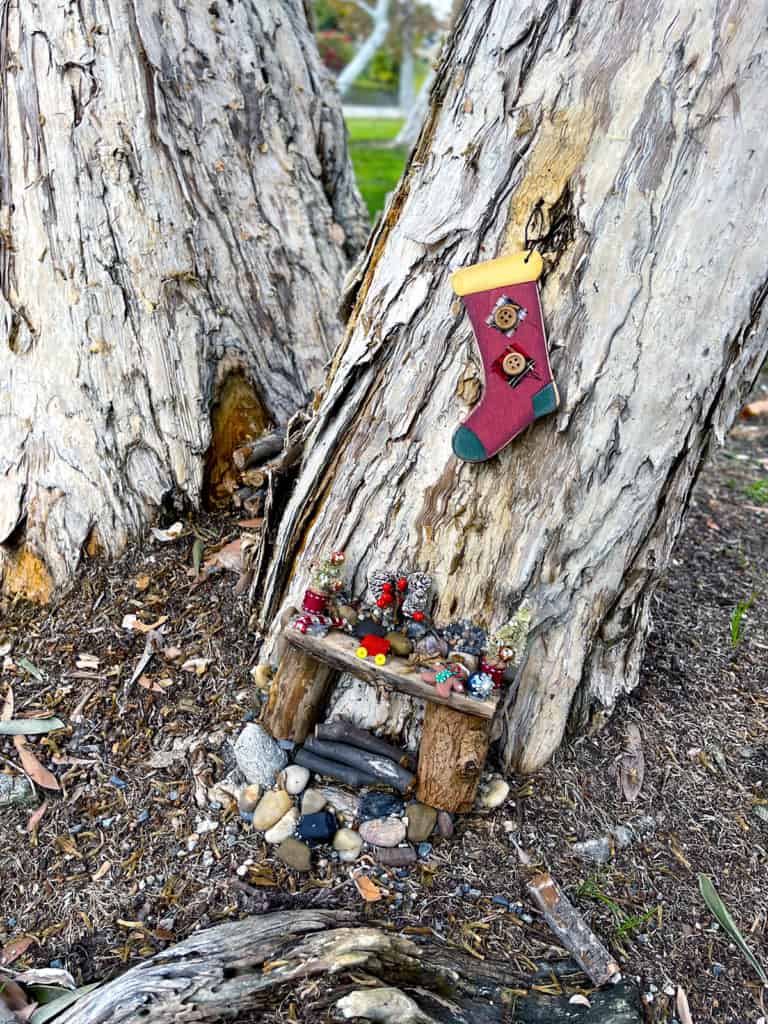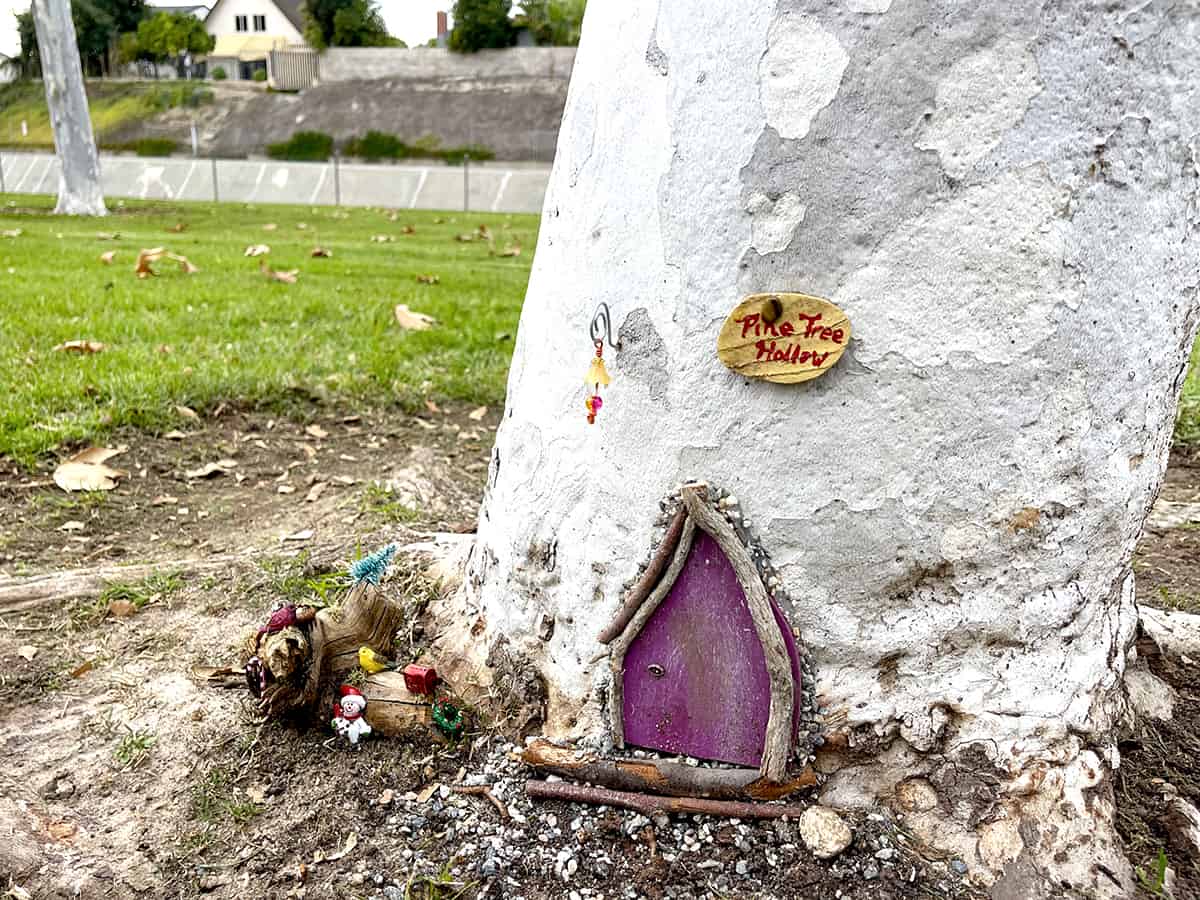 What is the address of Sycamore Park in Mission Viejo, CA?
The 2021 Christmas Caring Fairy Trail is located Sycamore Park in Mission Viejo. The address is 25101 Charlinda Dr, Mission Viejo, CA 92691
What amenities does Sycamore park have?
You can find all the information about amenities and a park map over at Fun Orange County Parks.
Here is a picture of the playground. It is small, but still fun to explore and play on after you have finished your fairy hunt.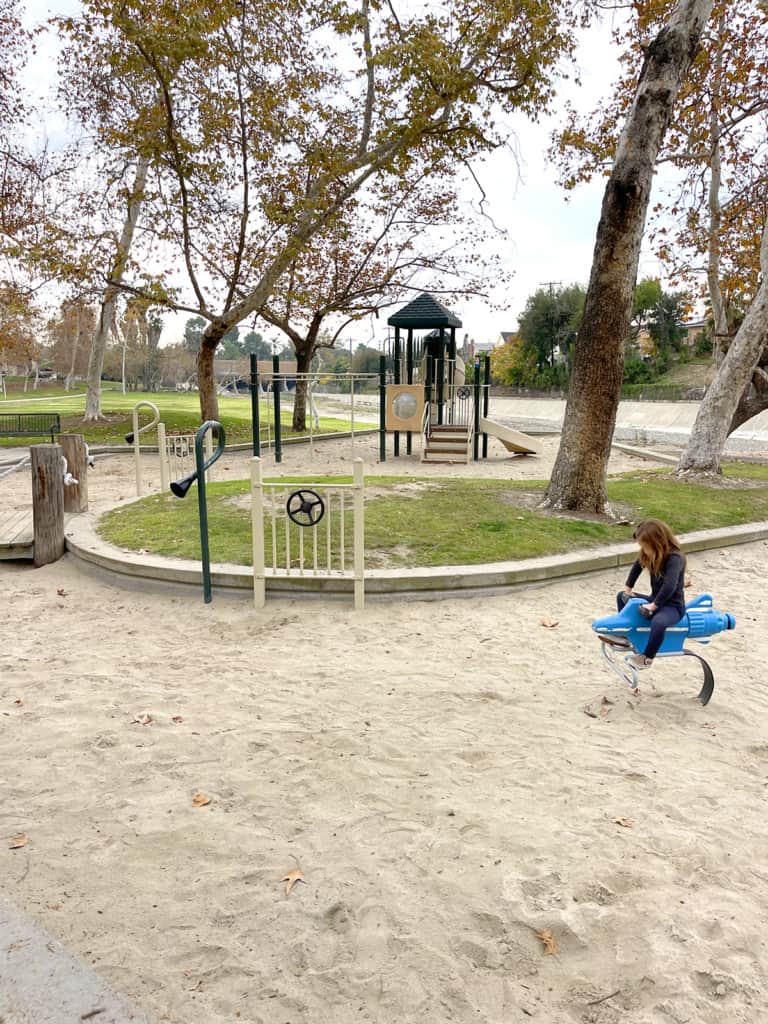 Past Caring Fairy Visits to Orange County
It's always a treat when the fairies come to Orange County. You can read all about when the Caring Fairies came to Oso Creek Trail in Mission Viejo.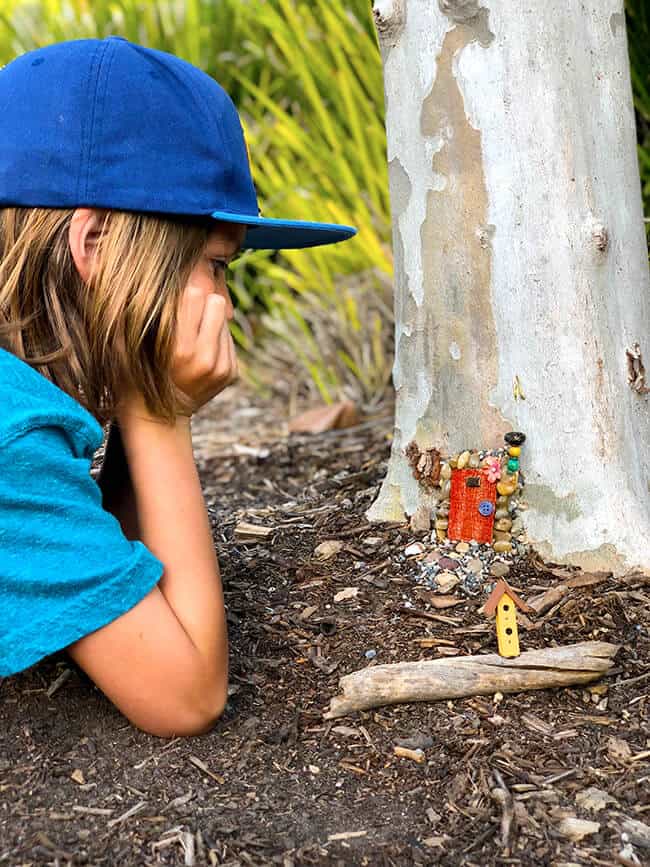 When the Caring Fairies came to Kaleidescope Shopping Center in Mission Viejo. These visits from the fairies were so exciting!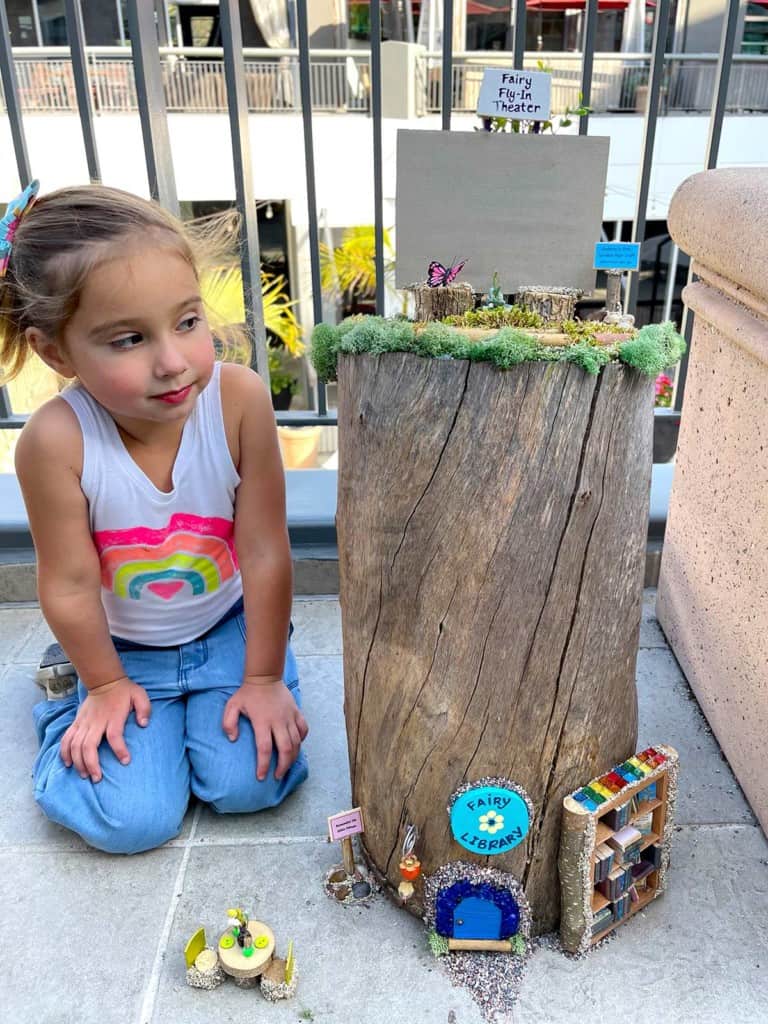 Want a Fairy Garden of your Own?
You can also purchase a Magical Fairy Cottage Kit to make at home. The kits come boxed or bagged and ready to make from the Caring Hands Studio Etsy Shop. They cost $70 online or $50 if you pick up in the Mission Viejo, directly from Fairyologist Valerie Gutierrez. You can email your order to Valerie at: potockipottery6@gmail.com.
Or you can take a Fairy Garden class at Dragonfly Hollow in Old Towne Orange. They offer classes for kids once a month! You can also schedule a private fairy garden classes or party package.