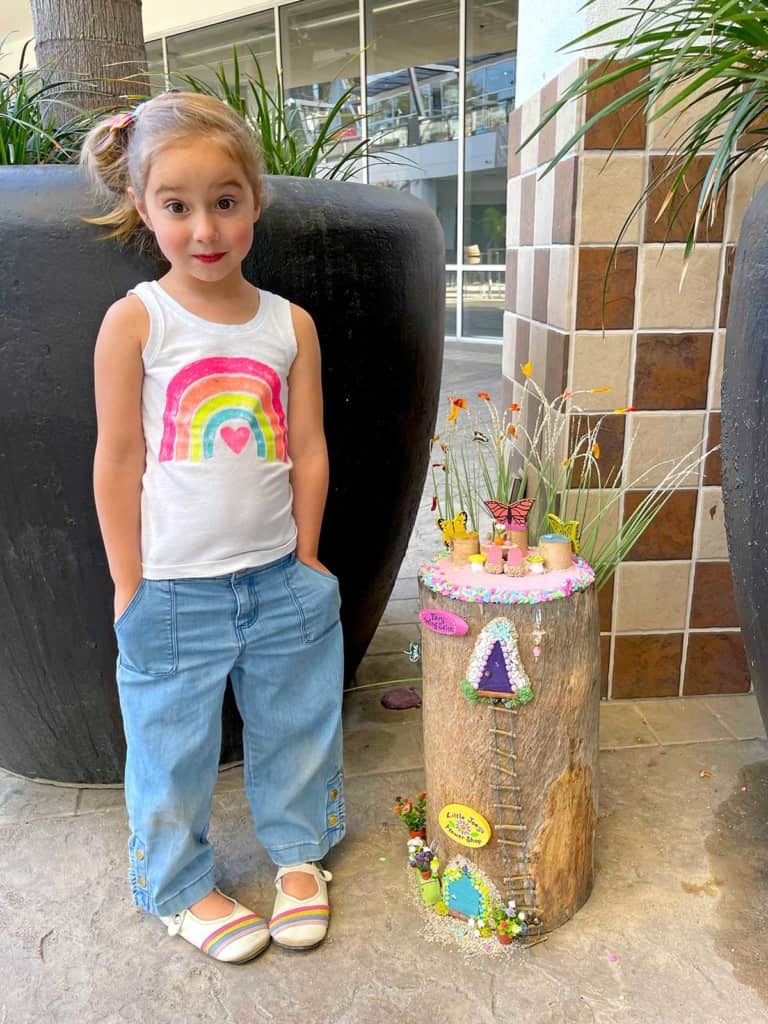 (Update: The fairies are now gone.) The Caring Fairies have returned to Orange County! You can now find a new Fairy Trail at Kaleidescope in Mission Viejo. Do you remember the Fairy Trail at Oso Creek Trail? It had to be one of my most favorite OC pop-ups ever. Oso Creek Trail became home to dozens of fairy homes. It was so much fun to take the kids to the trail and hunt for all the different fairy dwellings. We were so sad when the fairies had to go home and have been waiting to hear news if or when they'd come back.
Good news! Their new home is located at Kaleidescope, the popular outdoor mall located in Mission Viejo just off the 5 freeway at Crown Valley Parkway.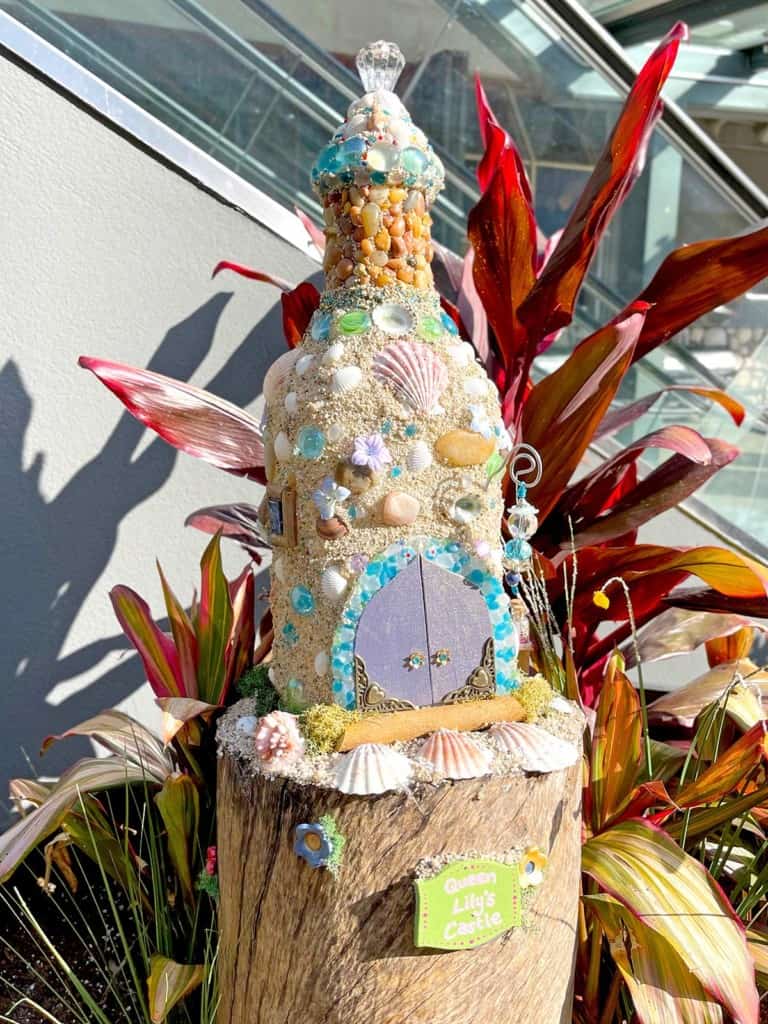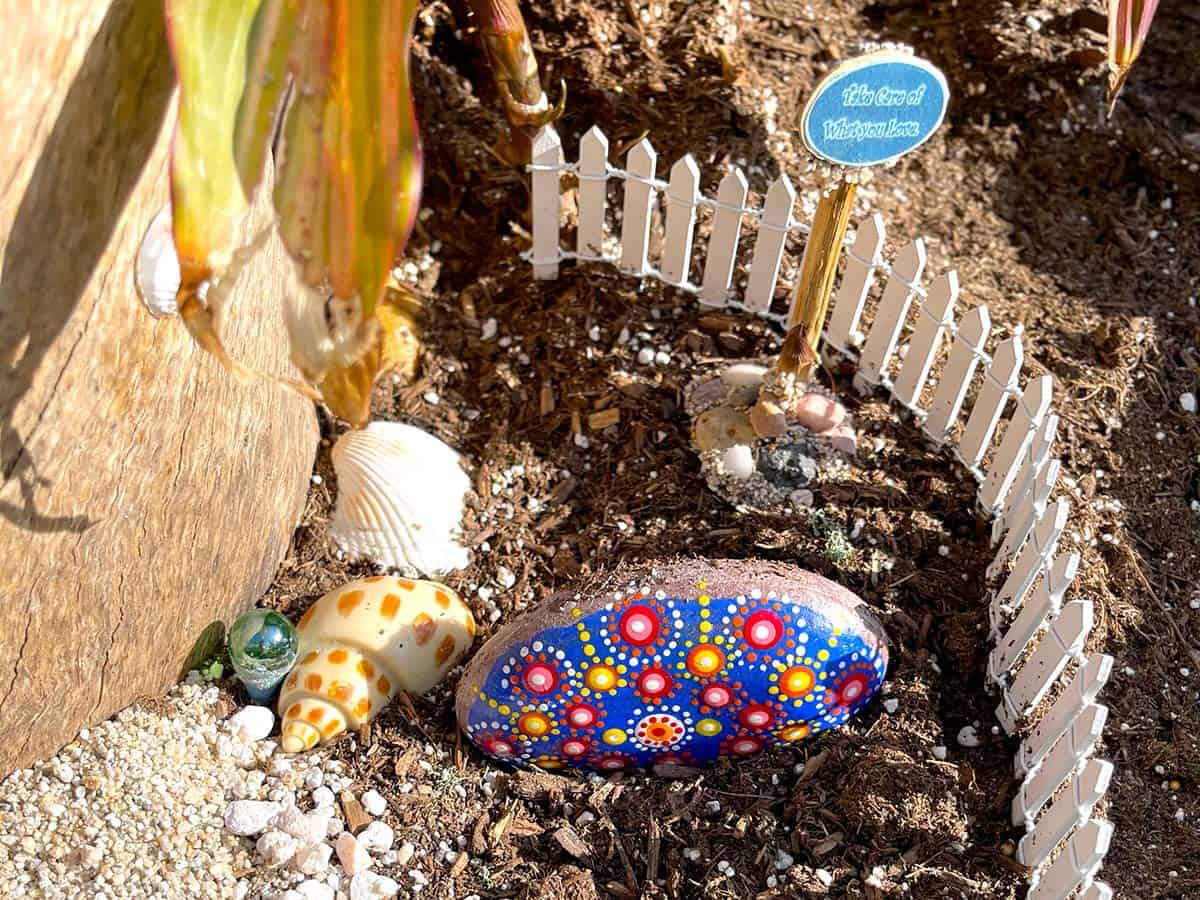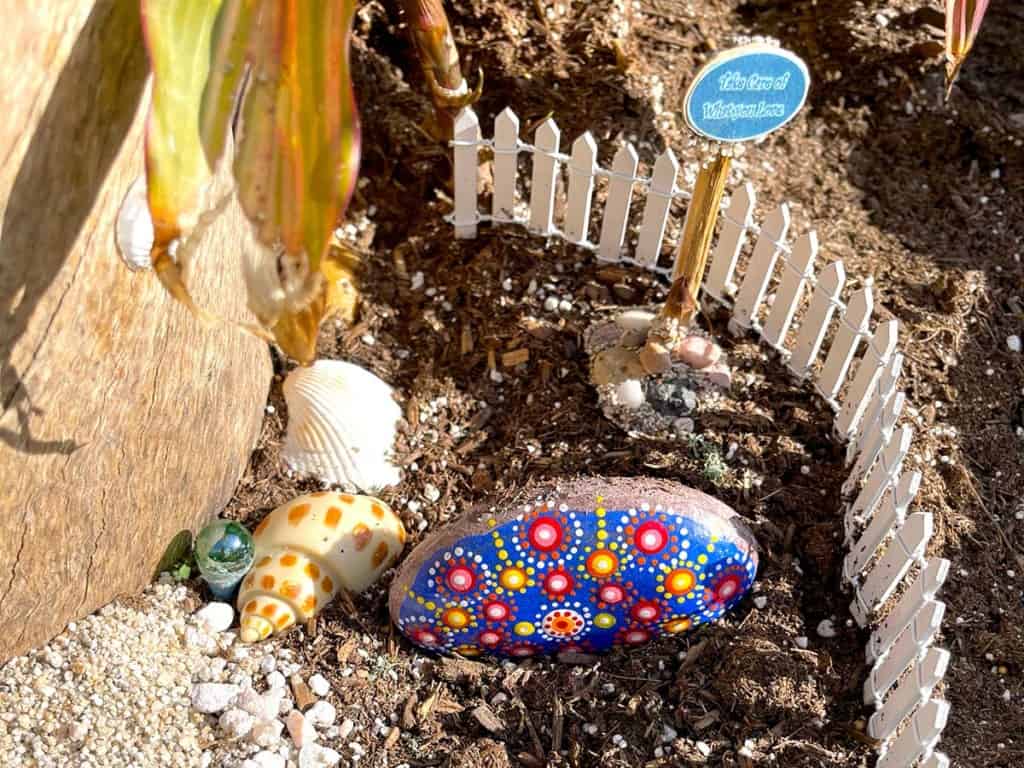 Why Did the Caring Fairies Pick Kaleidescope to Make Their New Home?
Queen Lily chose her spot on May 7th, and she and her family of Caring Fairies currently happily living there. These brave fairies have been setting up a new village of fairy shops & fairy homes as we speak. Just like us, they've been hunkering down at their homes in Ireland this past year and haven't been traveling. But now that it's safer, they have been scouting out Mission Viejo, and discovered a new special place to build their homes and shops. Kaleidoscope!
Over the next few weeks, more Caring Fairies will arrive to join the group. They plan to stay awhile, and they hope you, their human friends will stop by and visit them at Kaleidoscope. There a many wondrous surprises in store!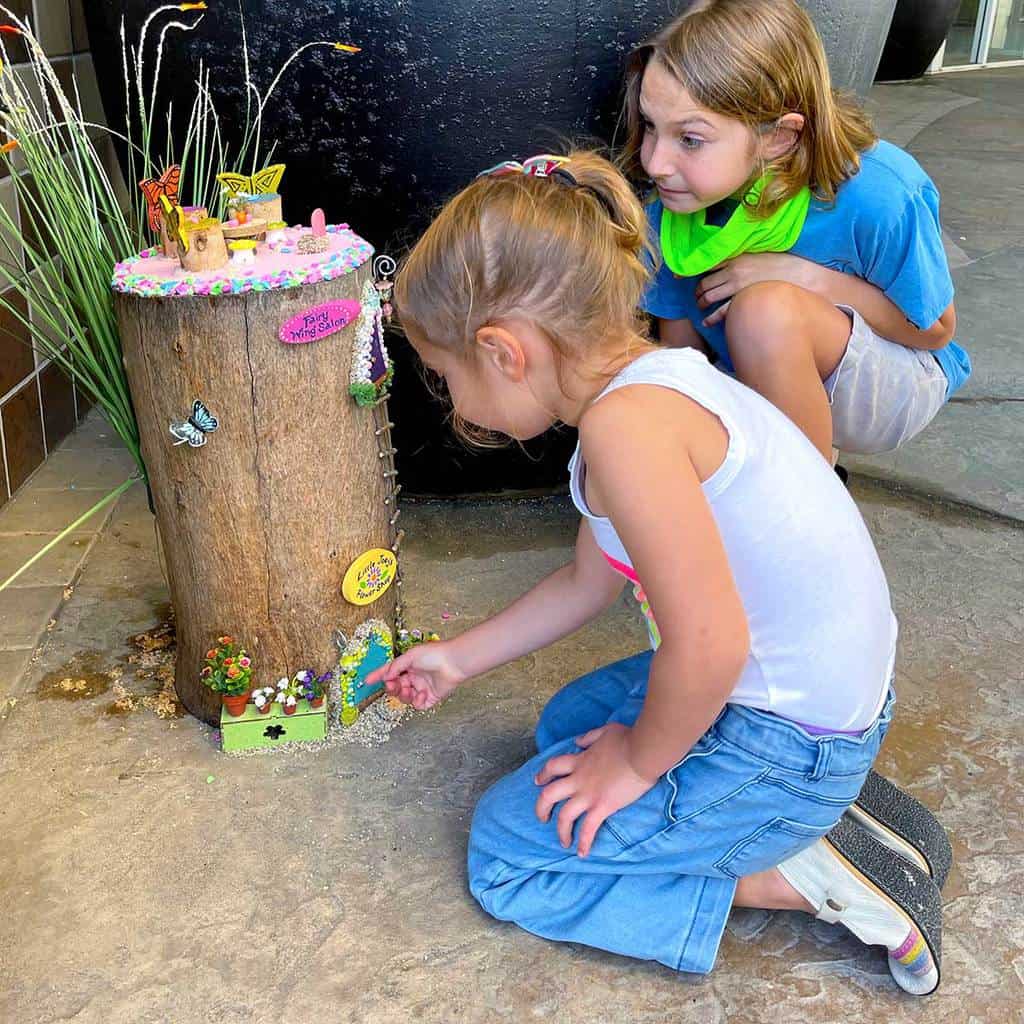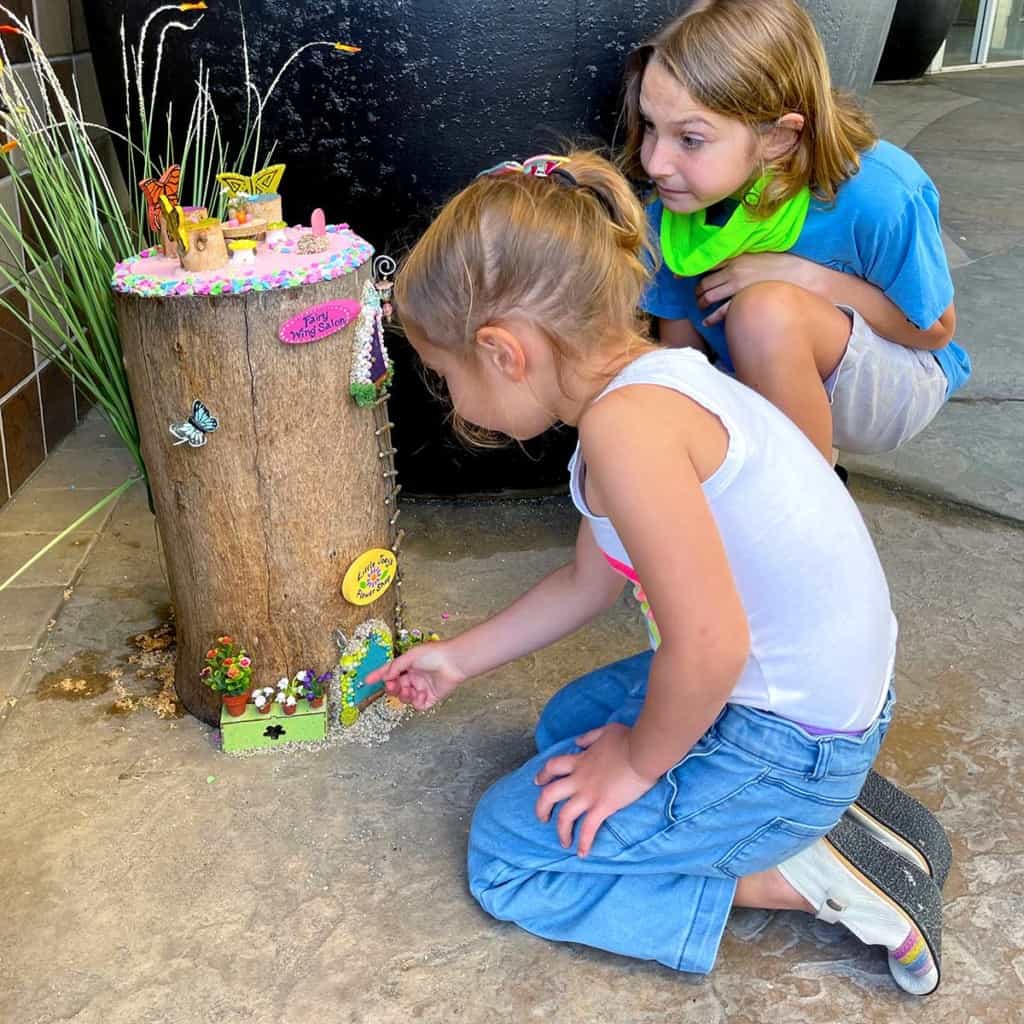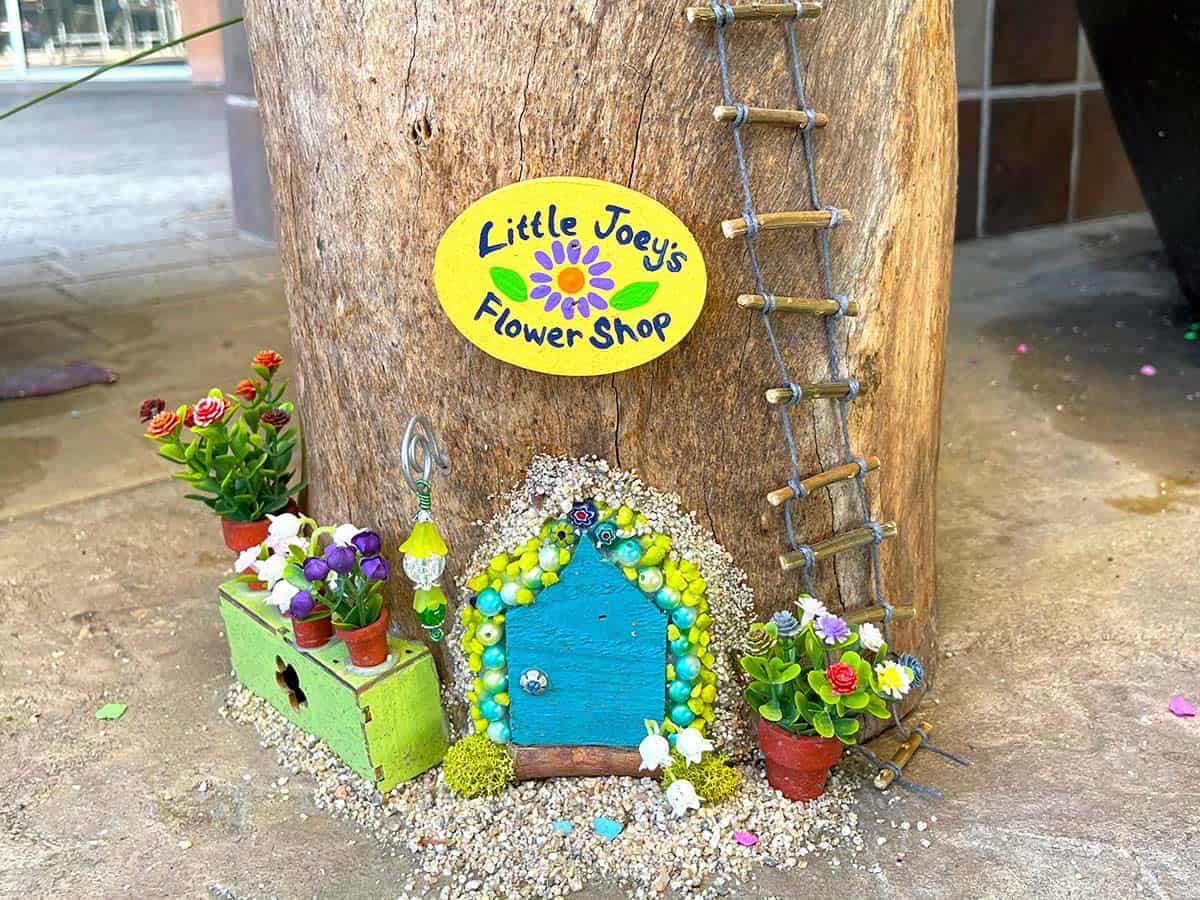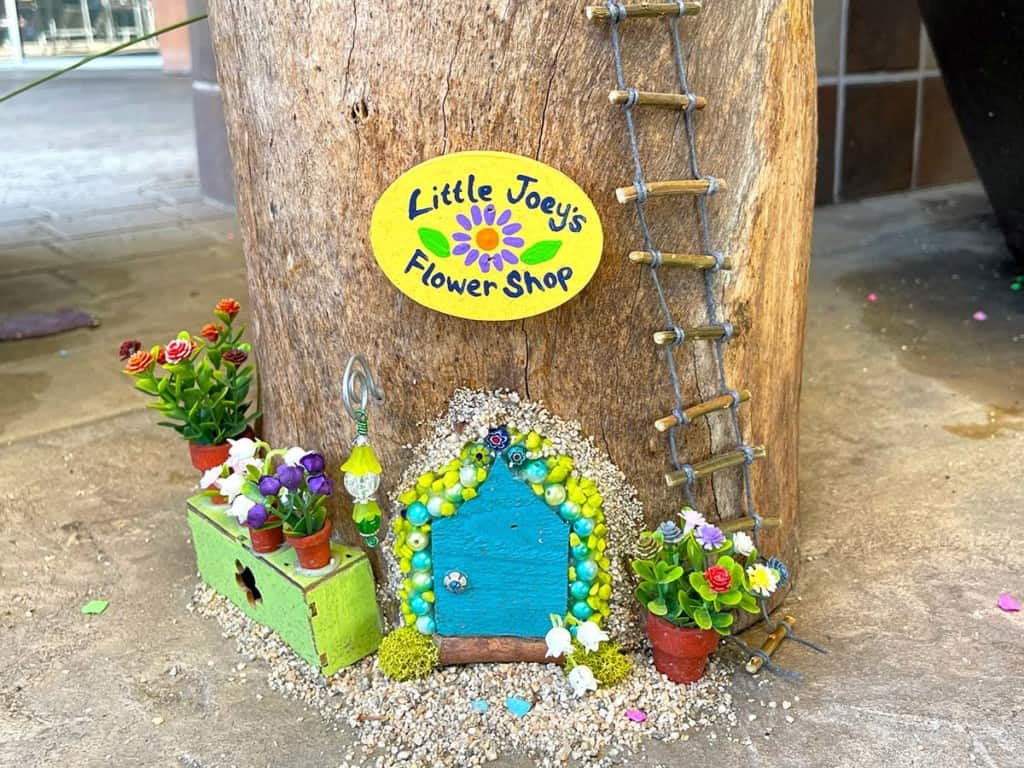 How to find the Fairies at Kaleidoscope Mall
Just like at the Oso Creek Trail, you have to look really carefully to find the fairy houses. They are located on both floors of the Kaleidoscope shopping center. Make sure to look in AND around the planters and plant pots along the shops and pillars. This is where we had the best luck finding fairy houses.
Here are some photos of our afternoon of fairy hunting...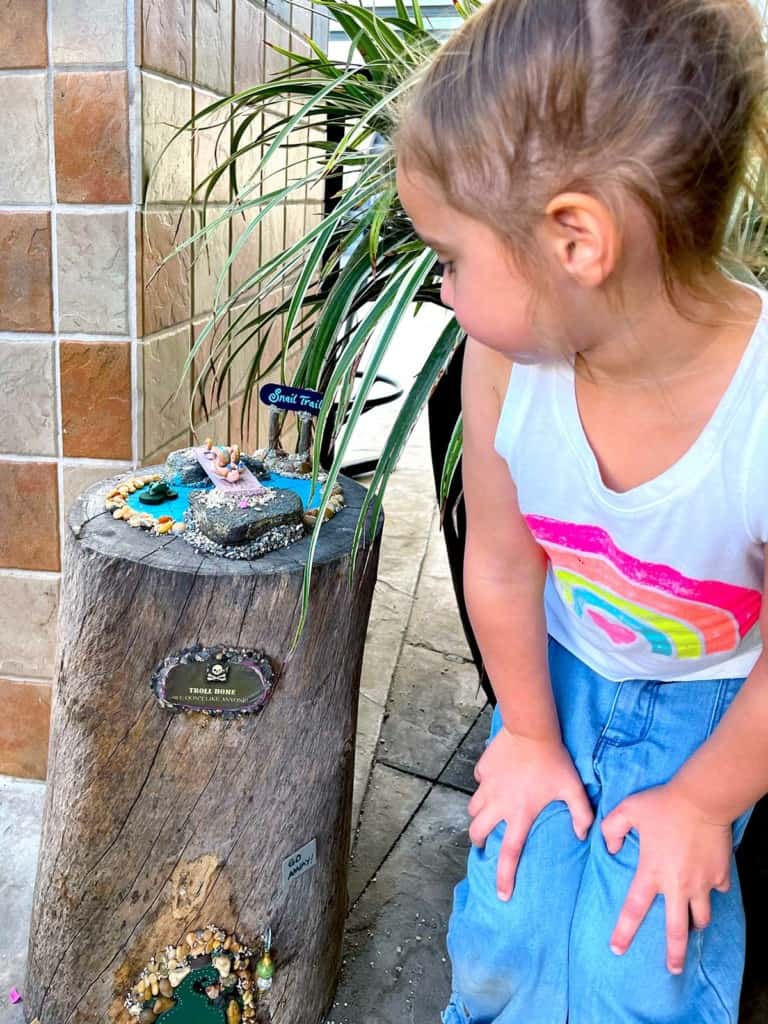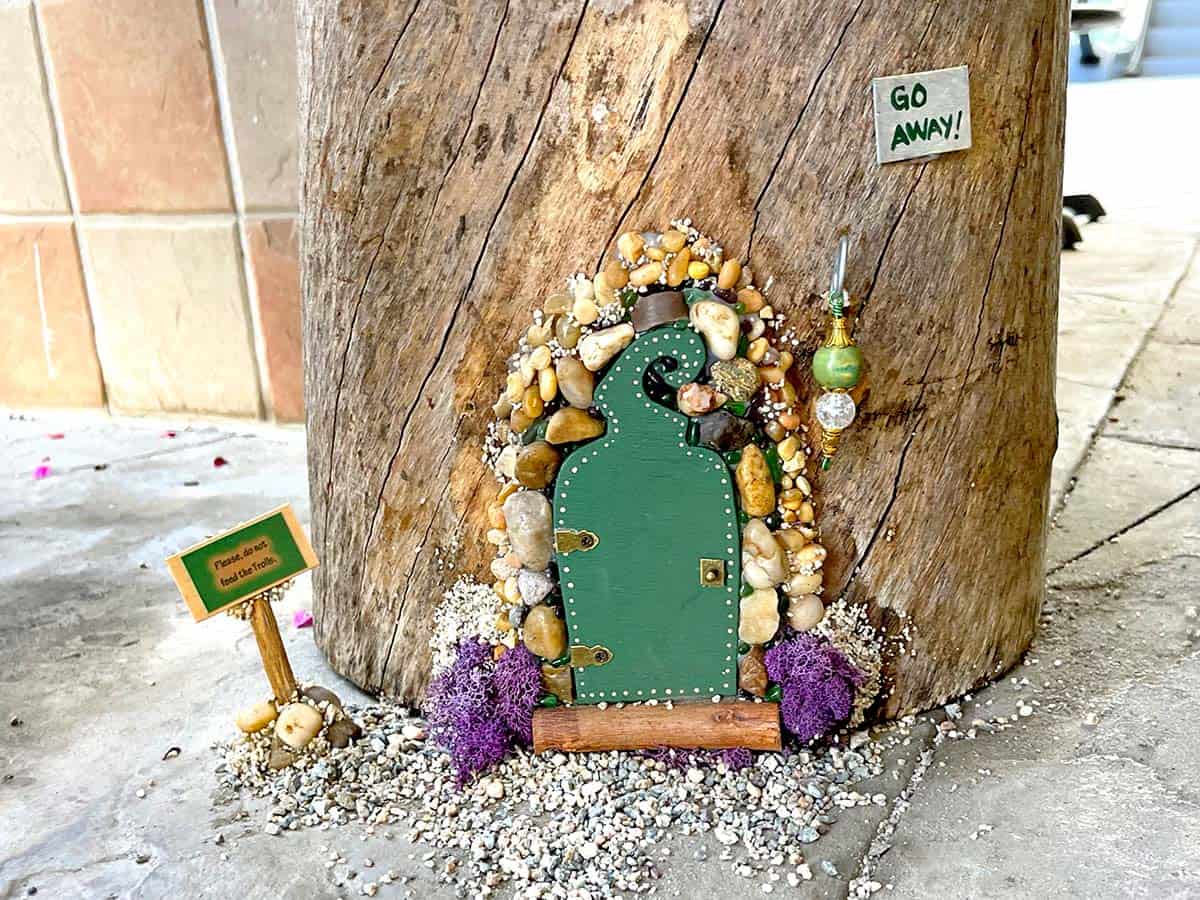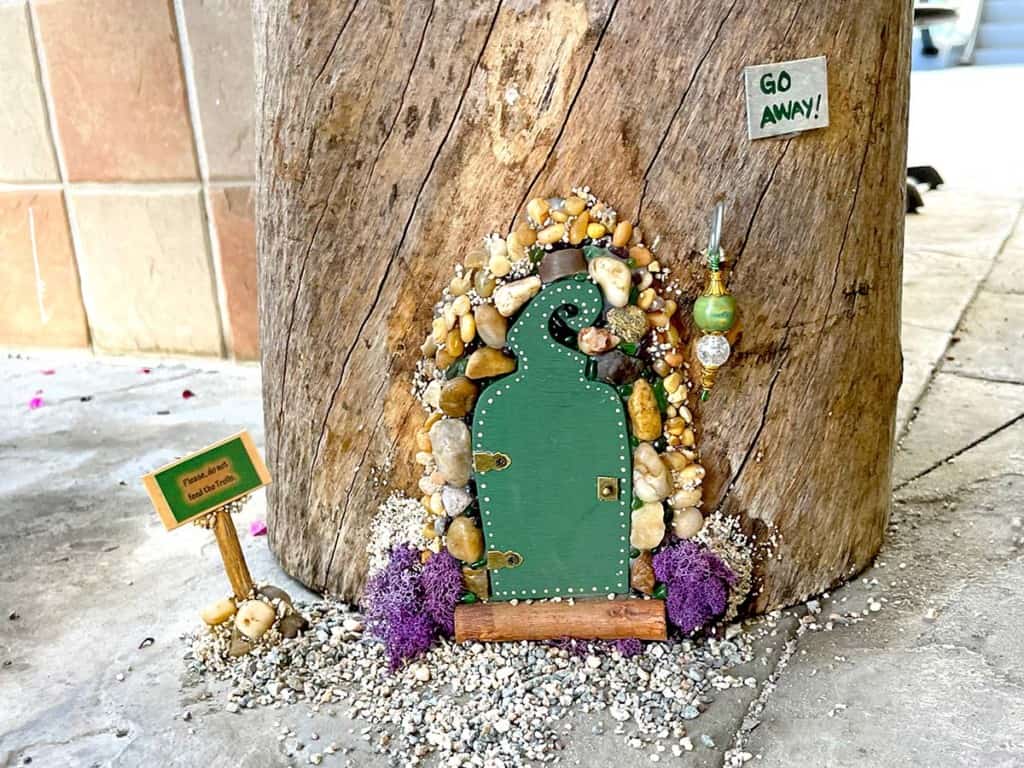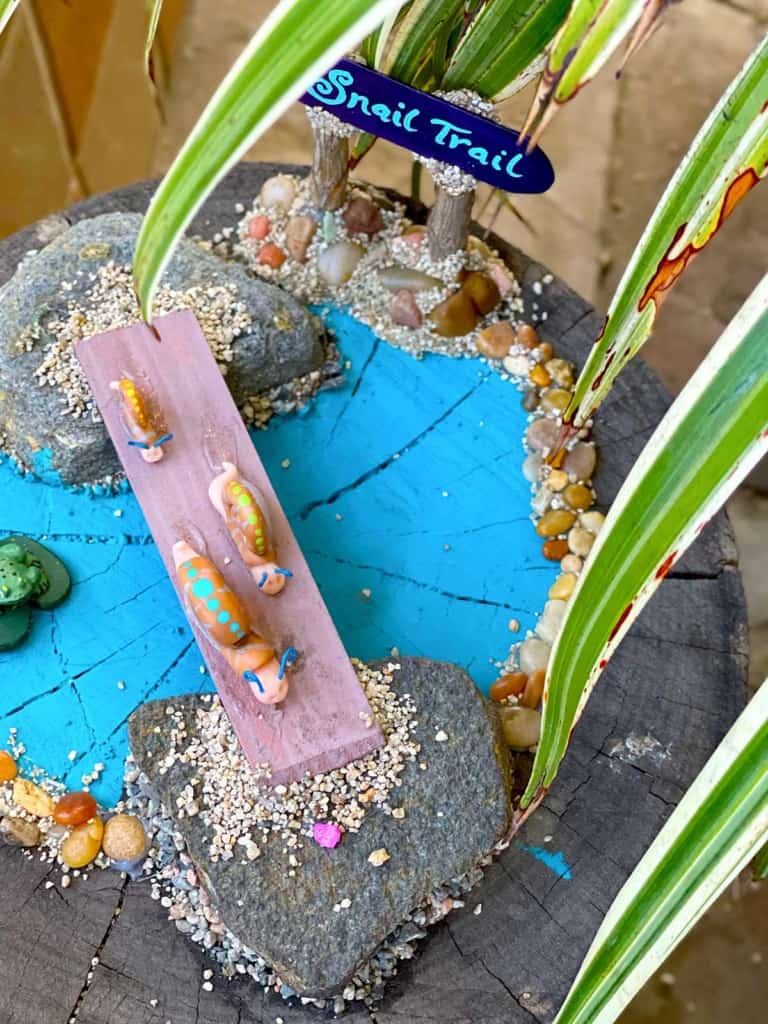 Each fairy house that we found had a different theme. All the details are super cute and fun to look at. The kids got excited to find out what we would find next.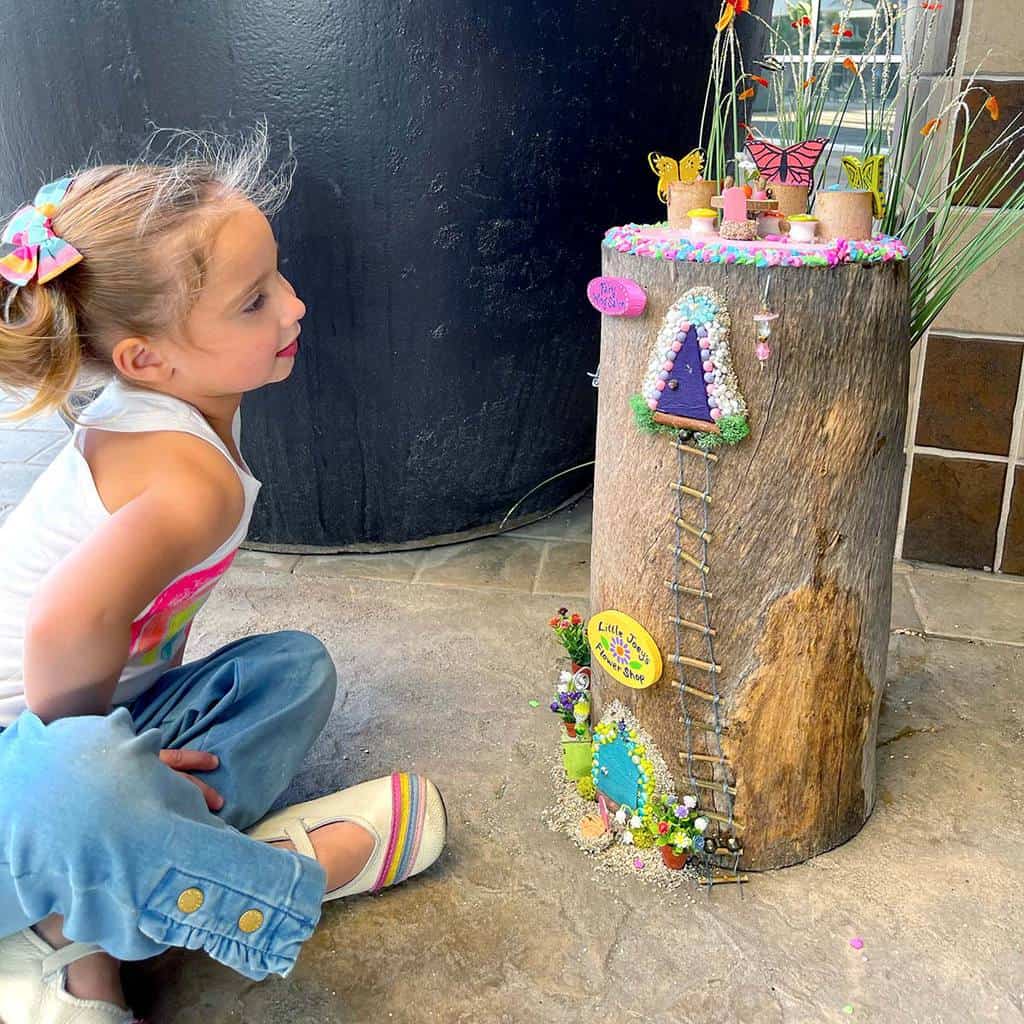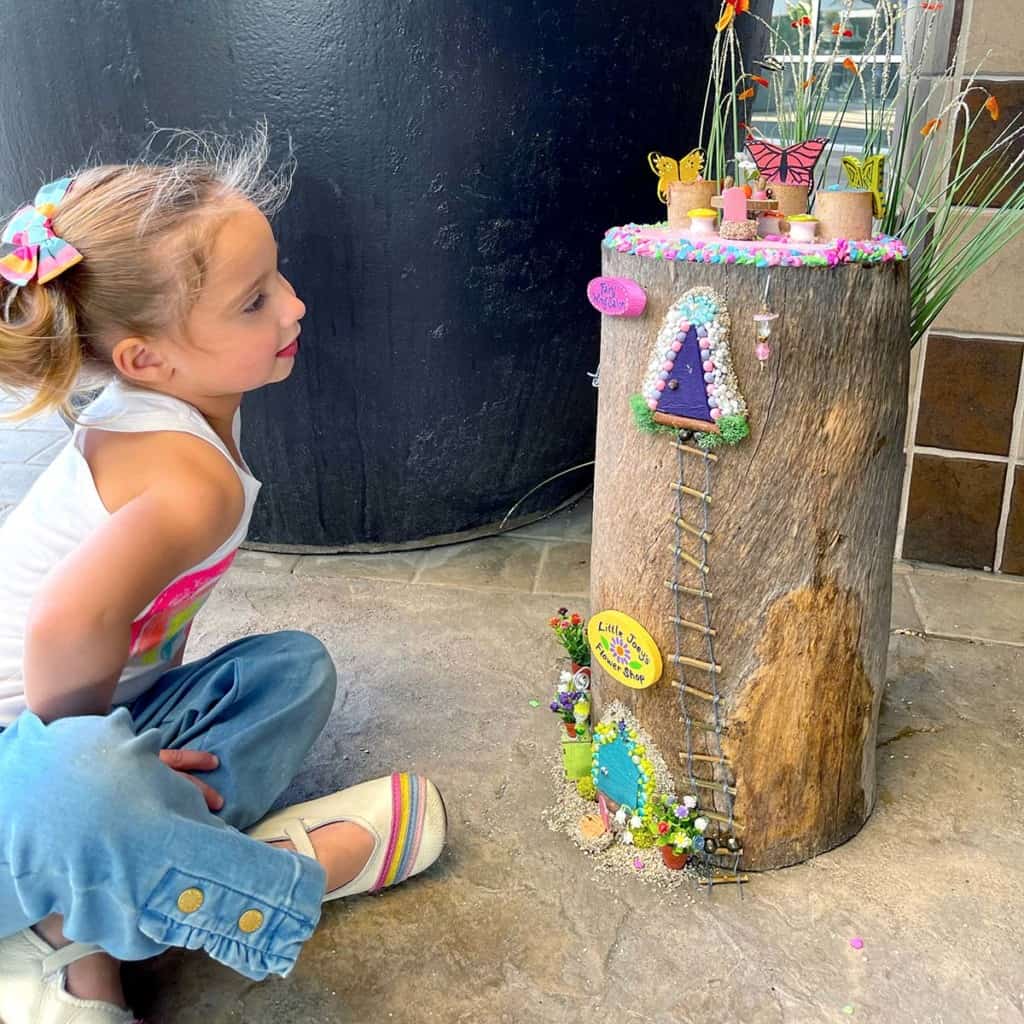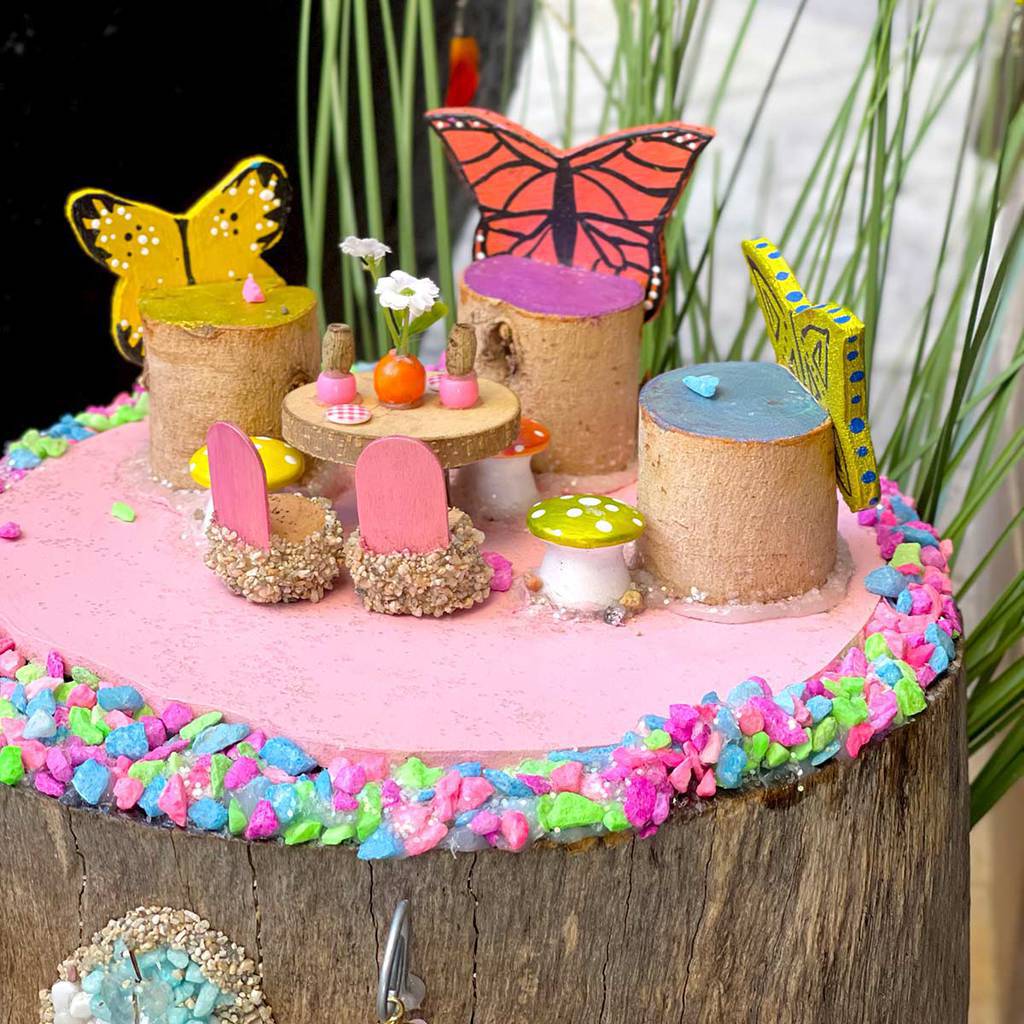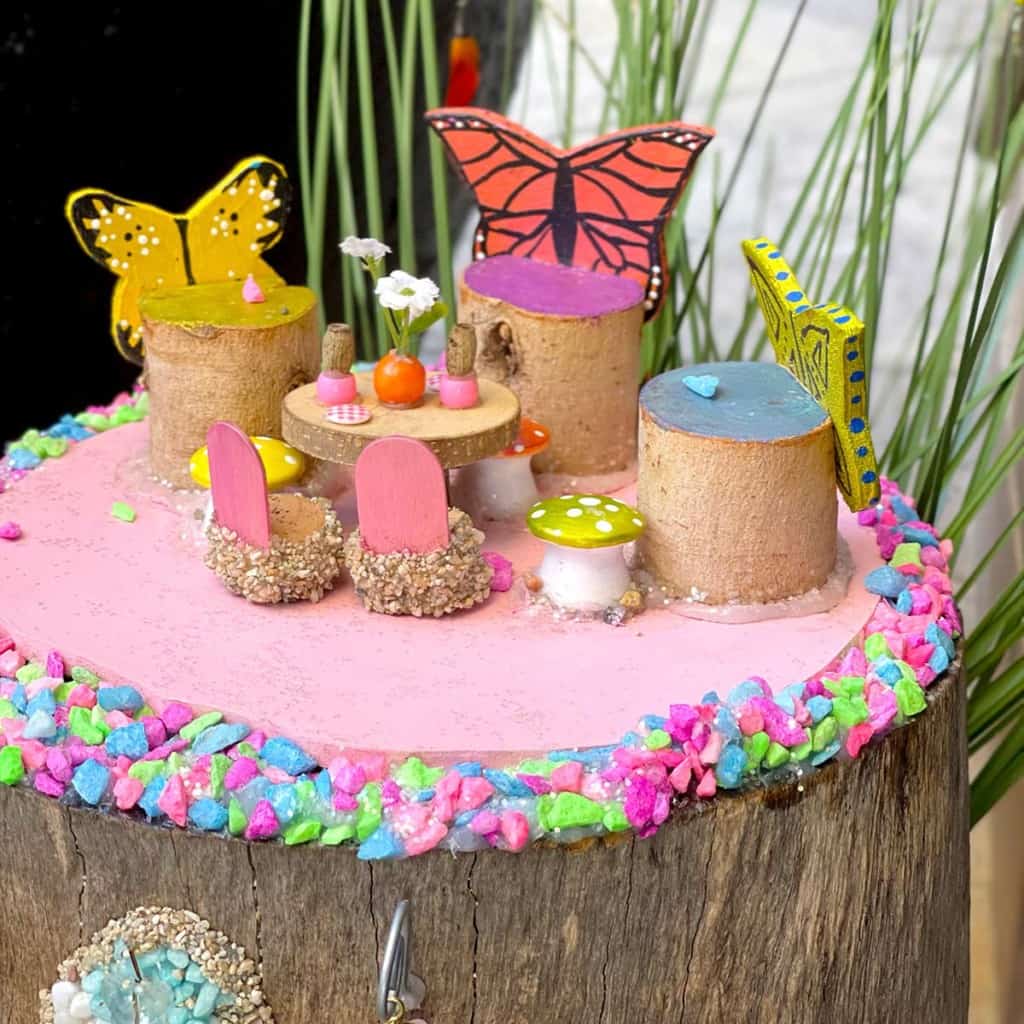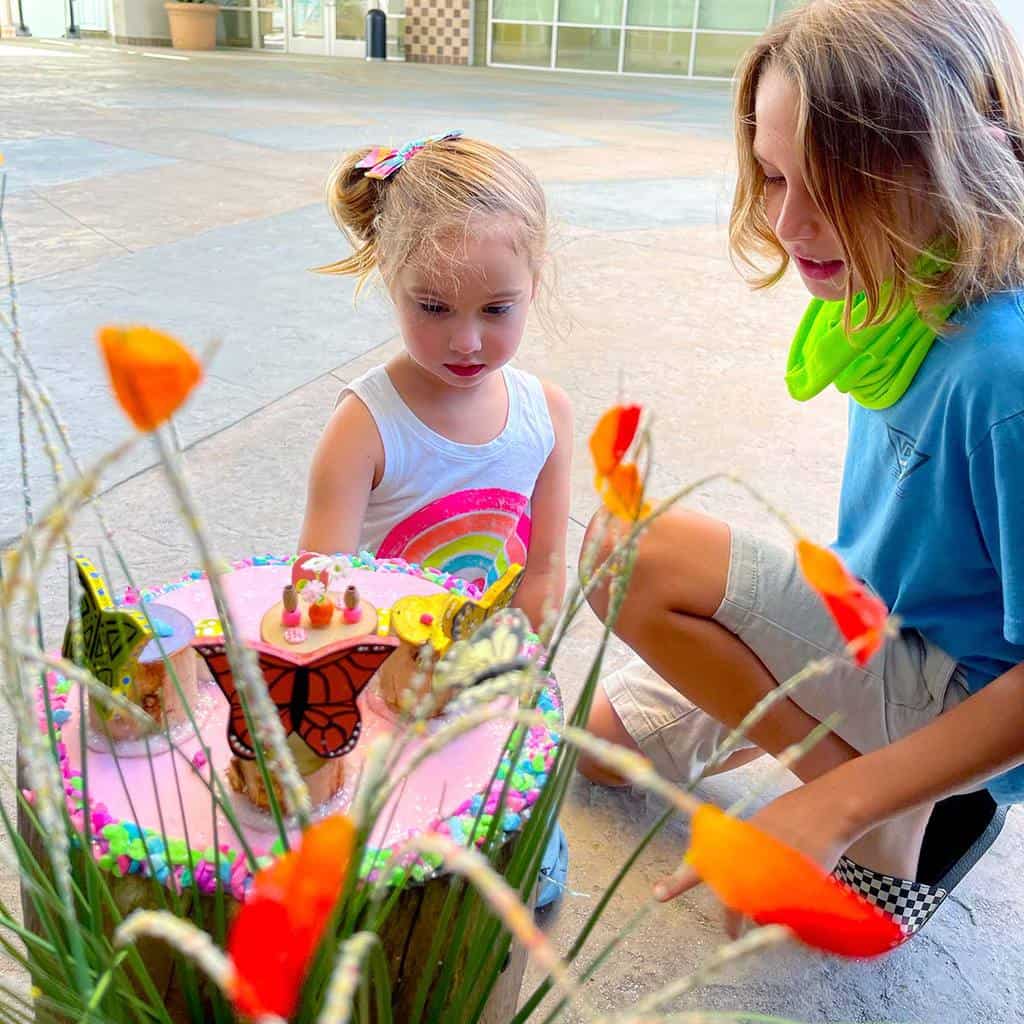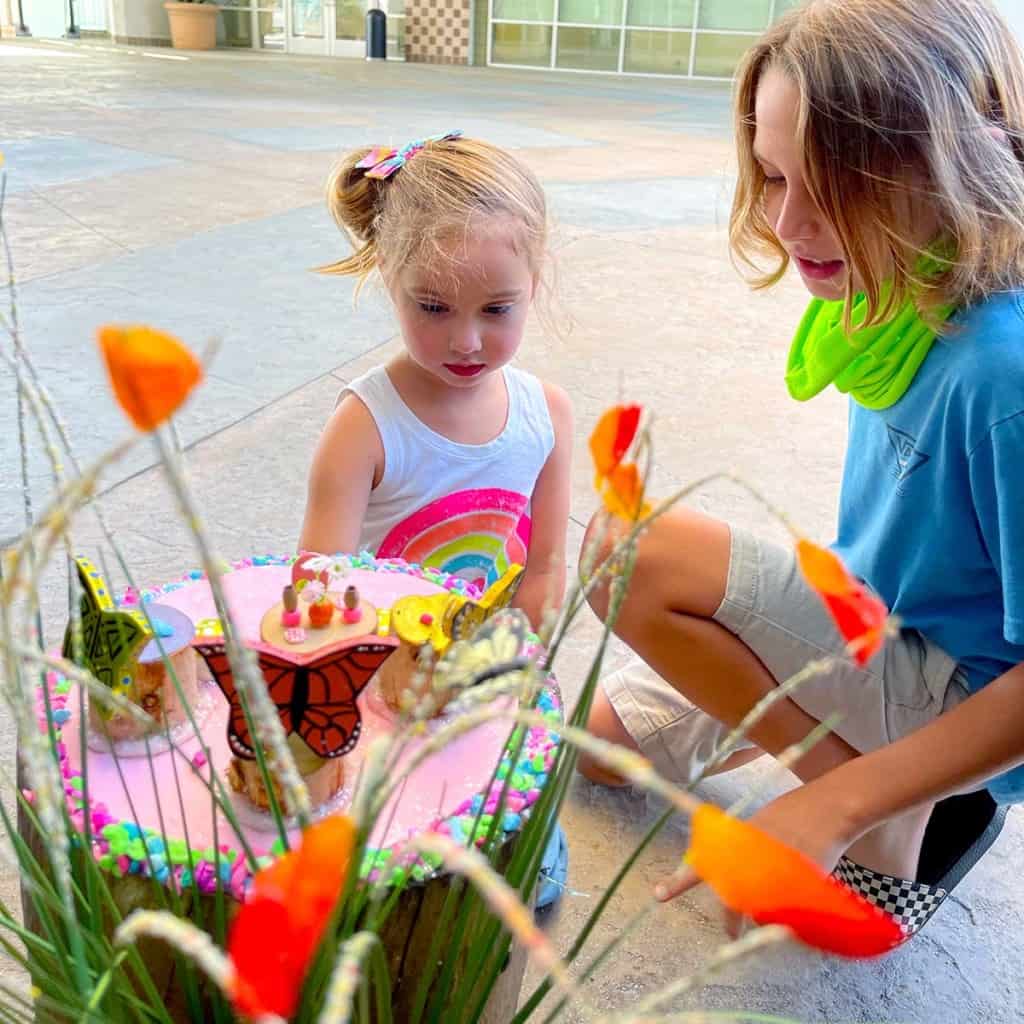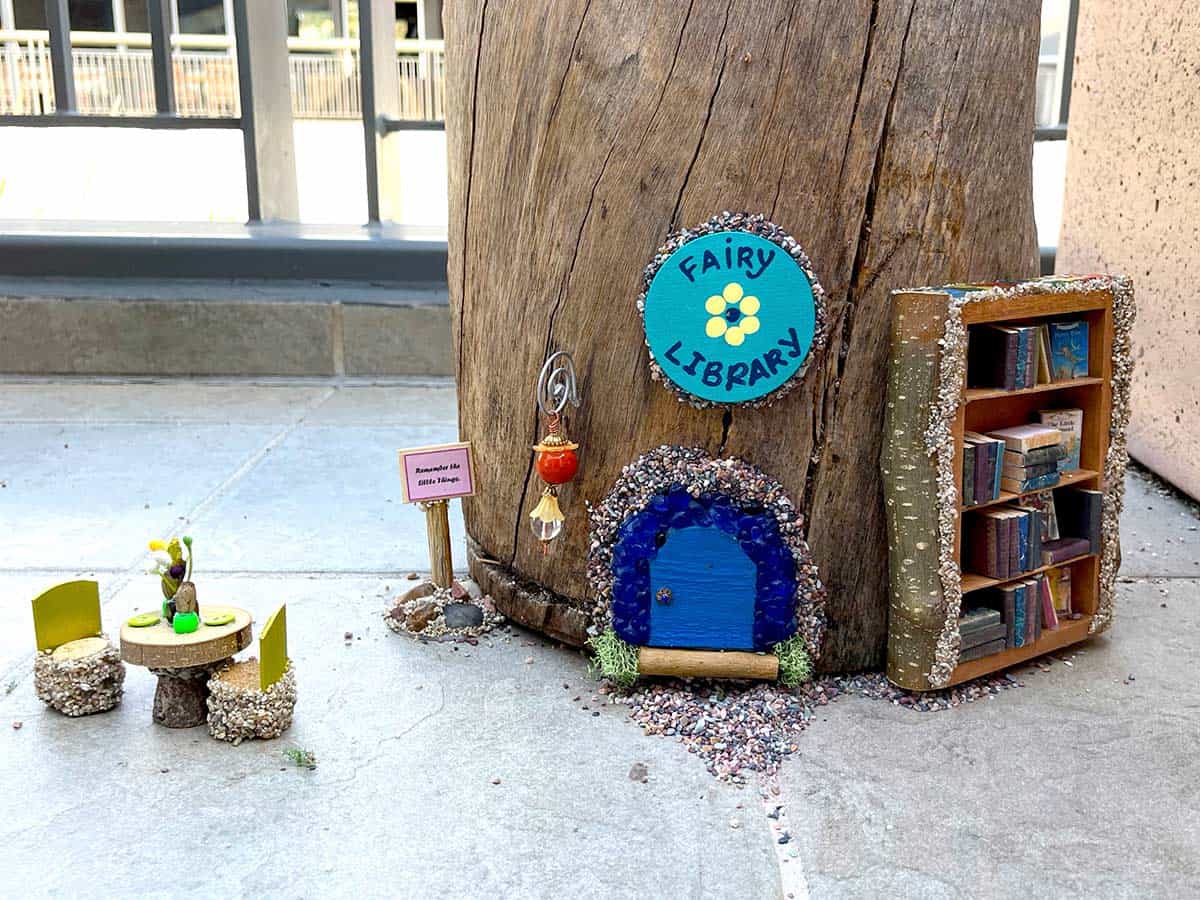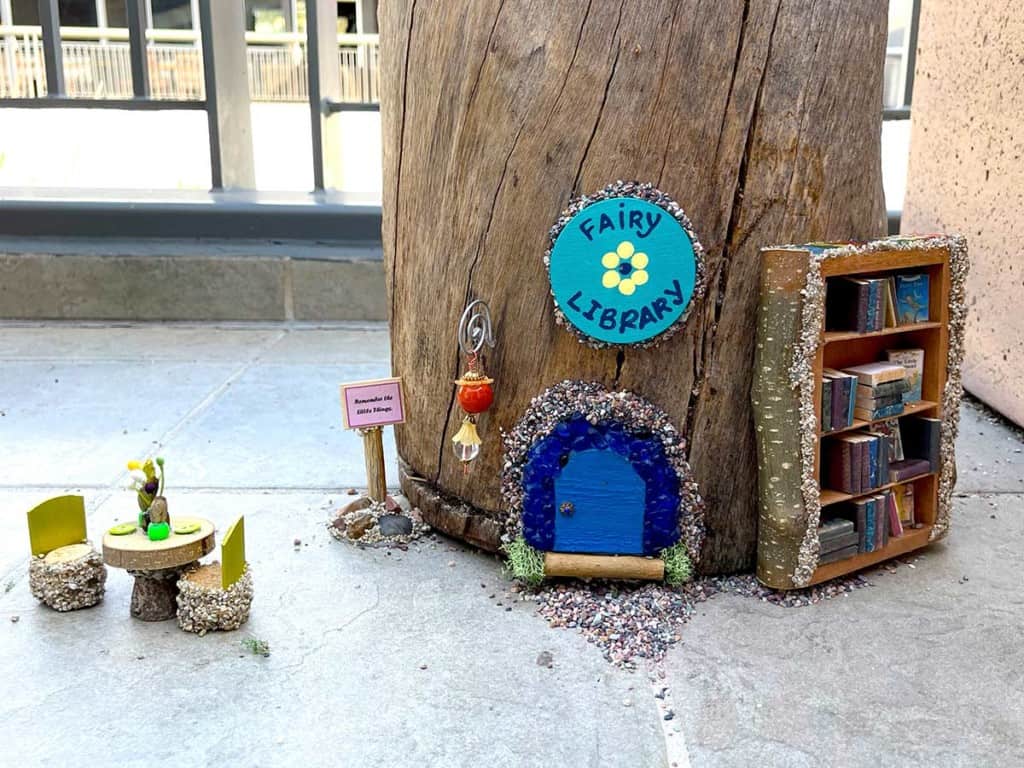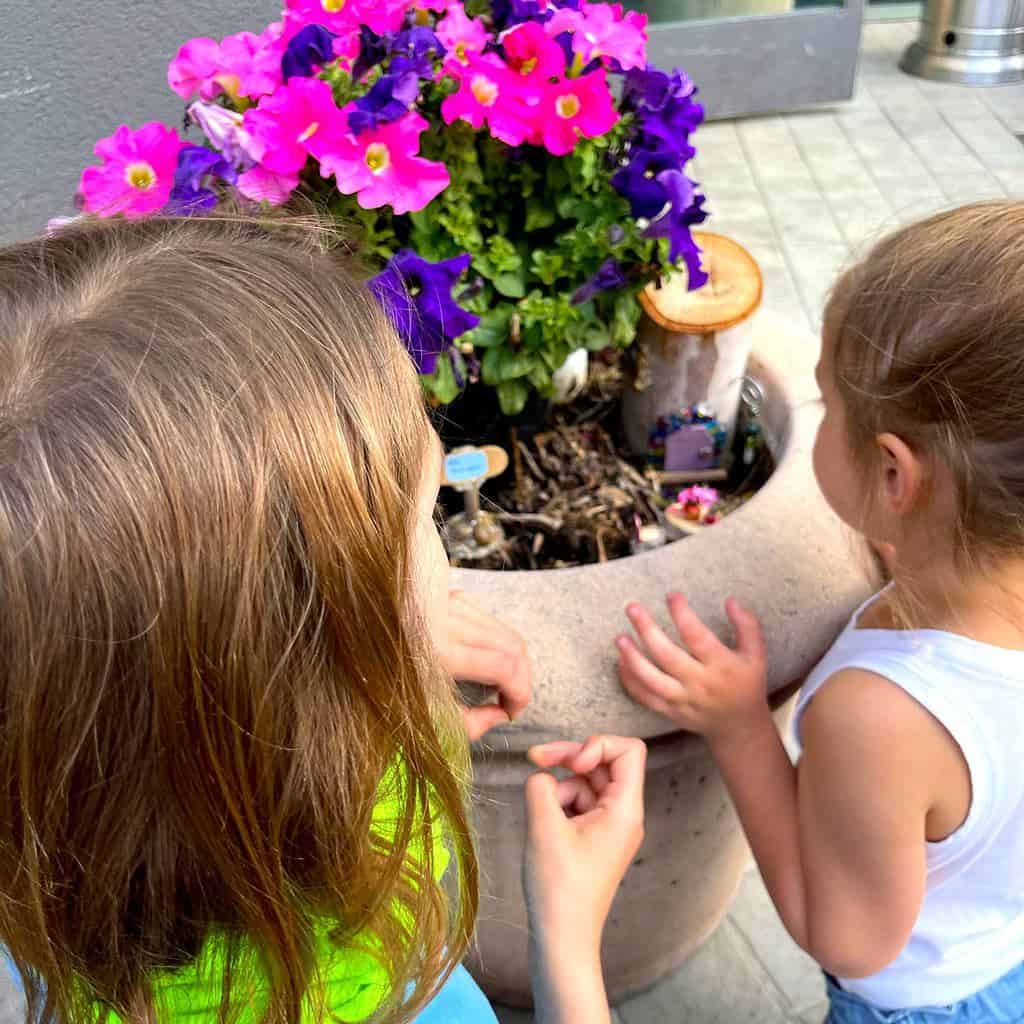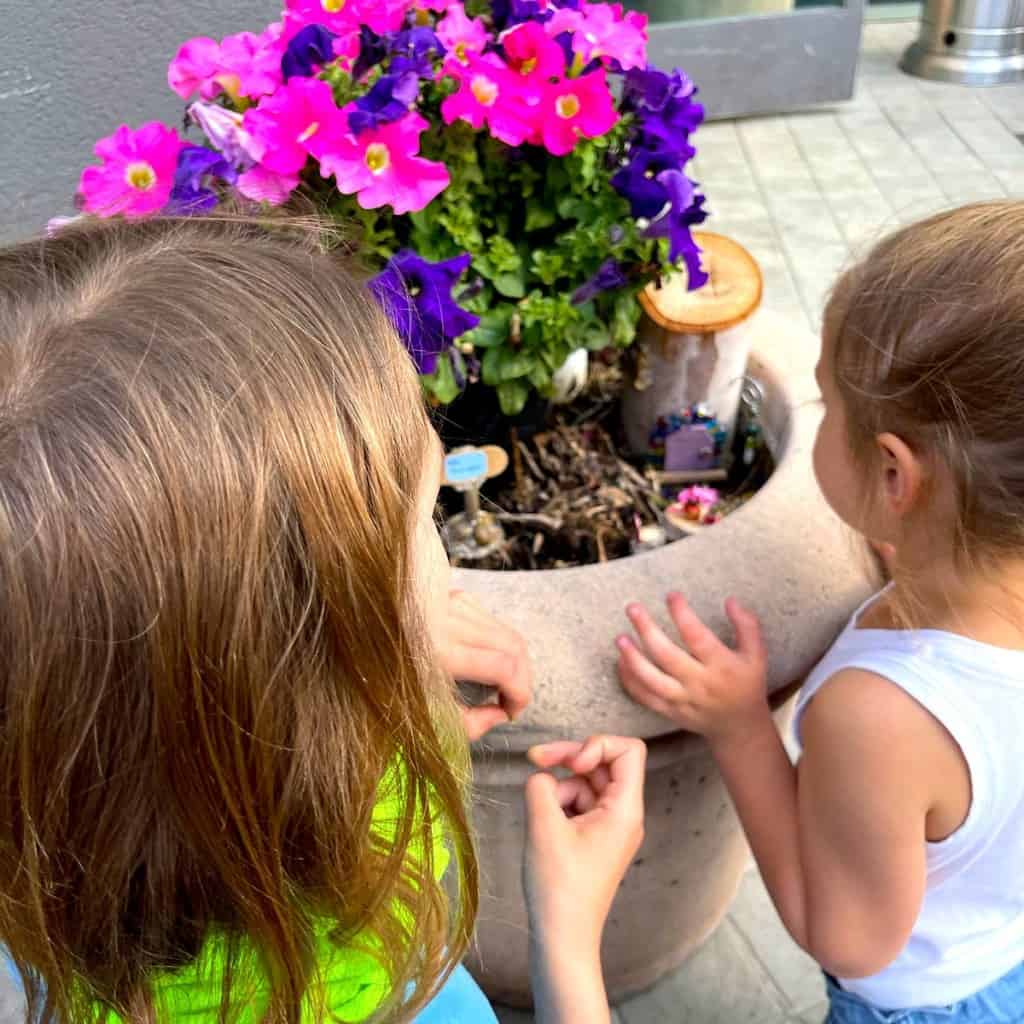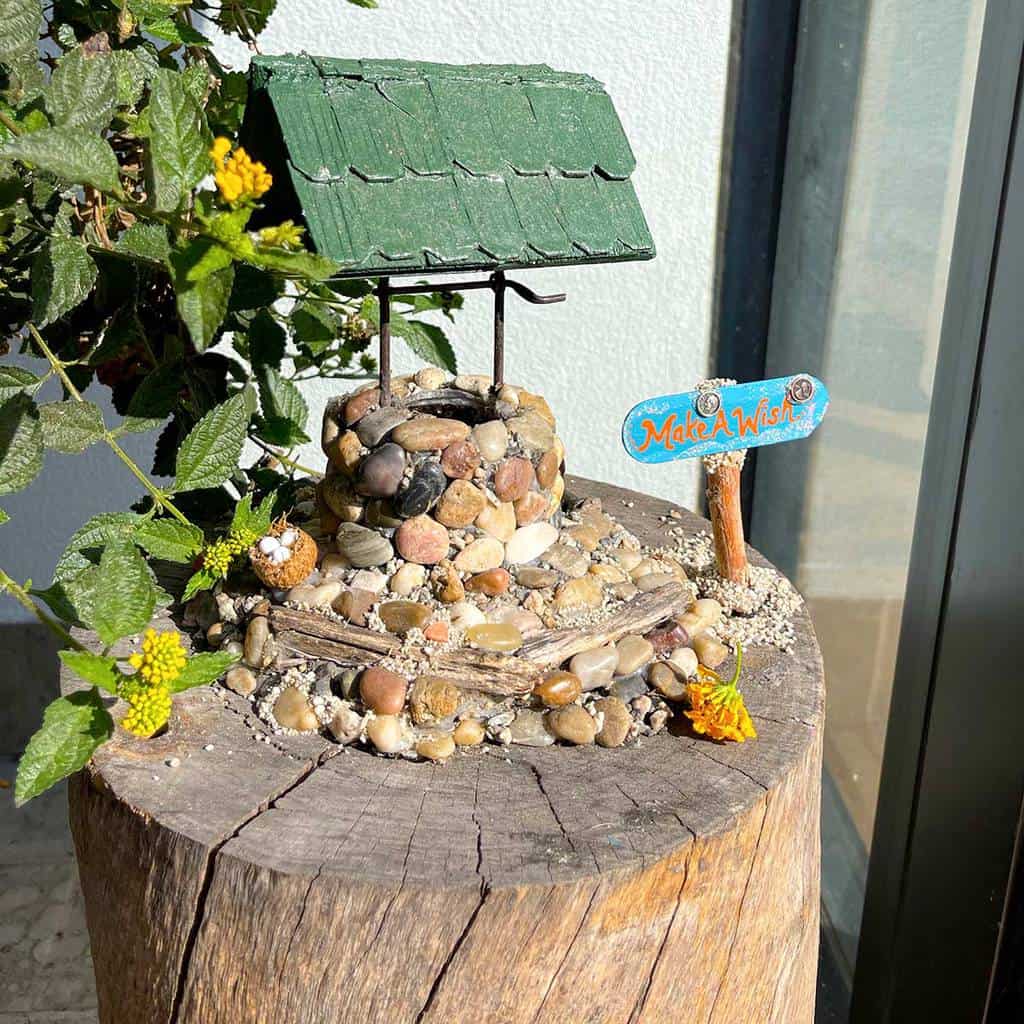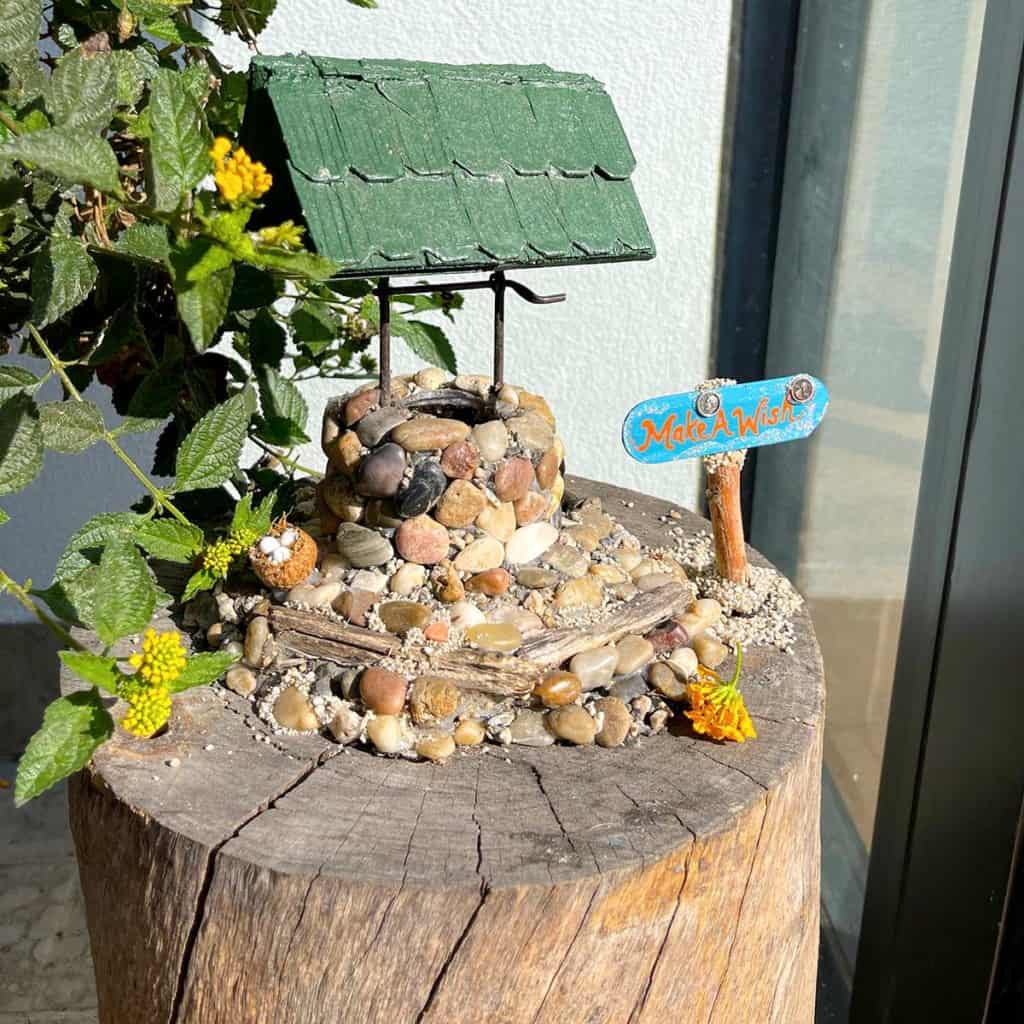 Check out this fairy movie theater that happened to be located near the Kaleidoscope movie theater!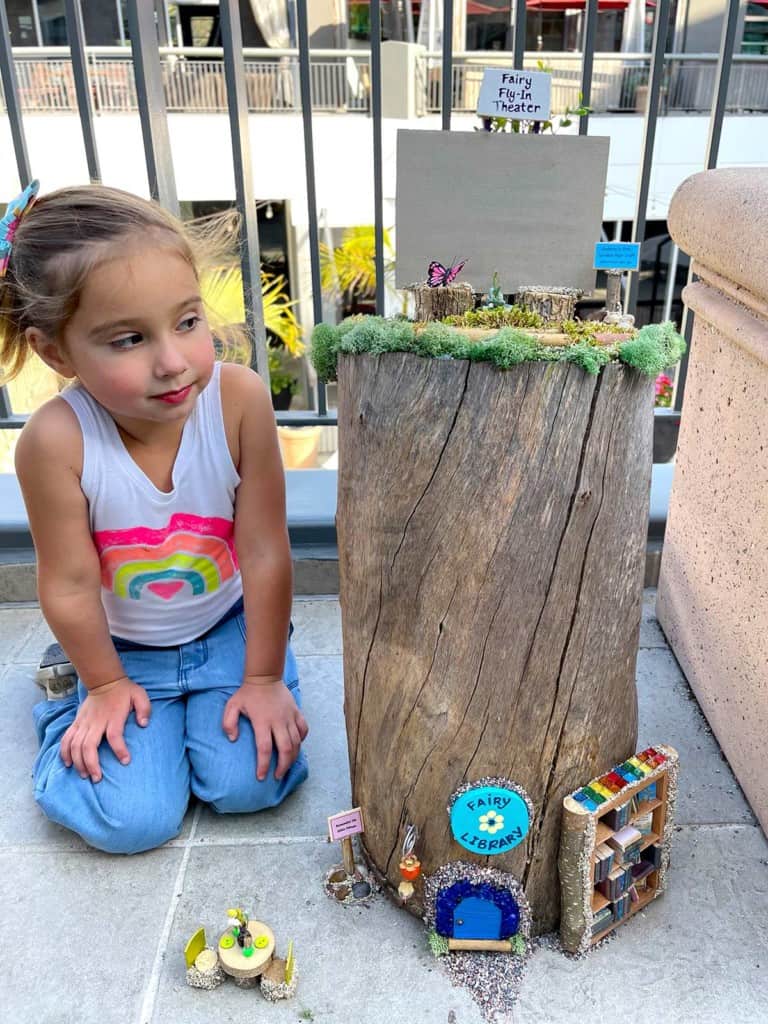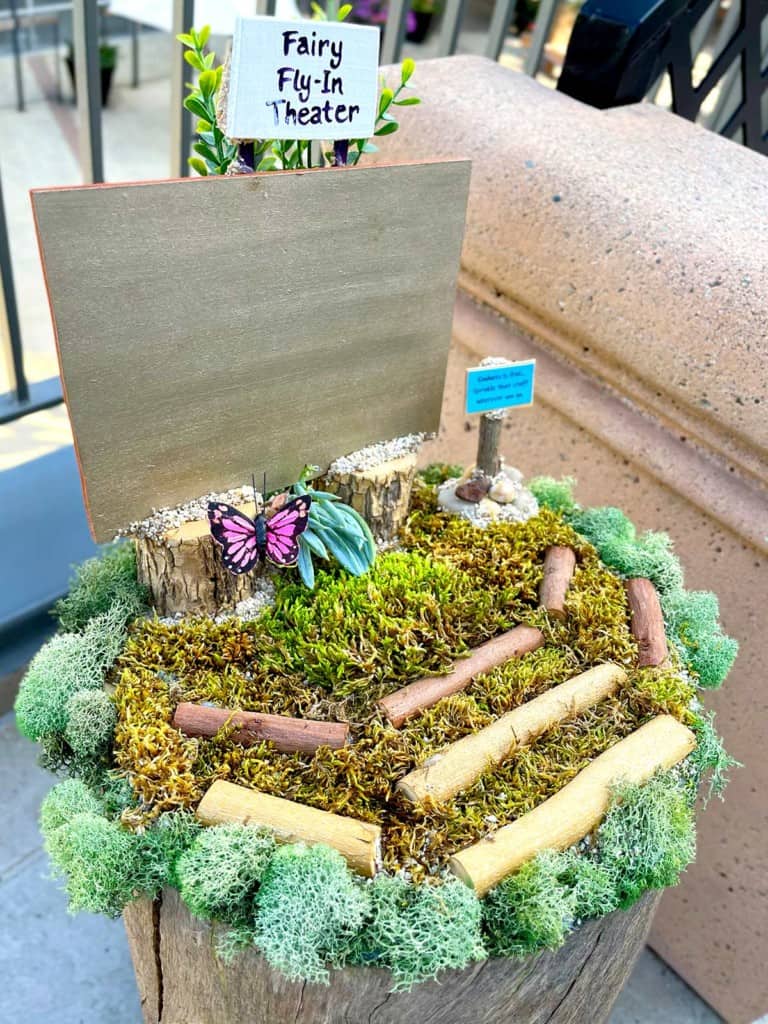 Finally, we also found this cute wishing seat at the end of the shopping mall near Buffalo Wild Wings.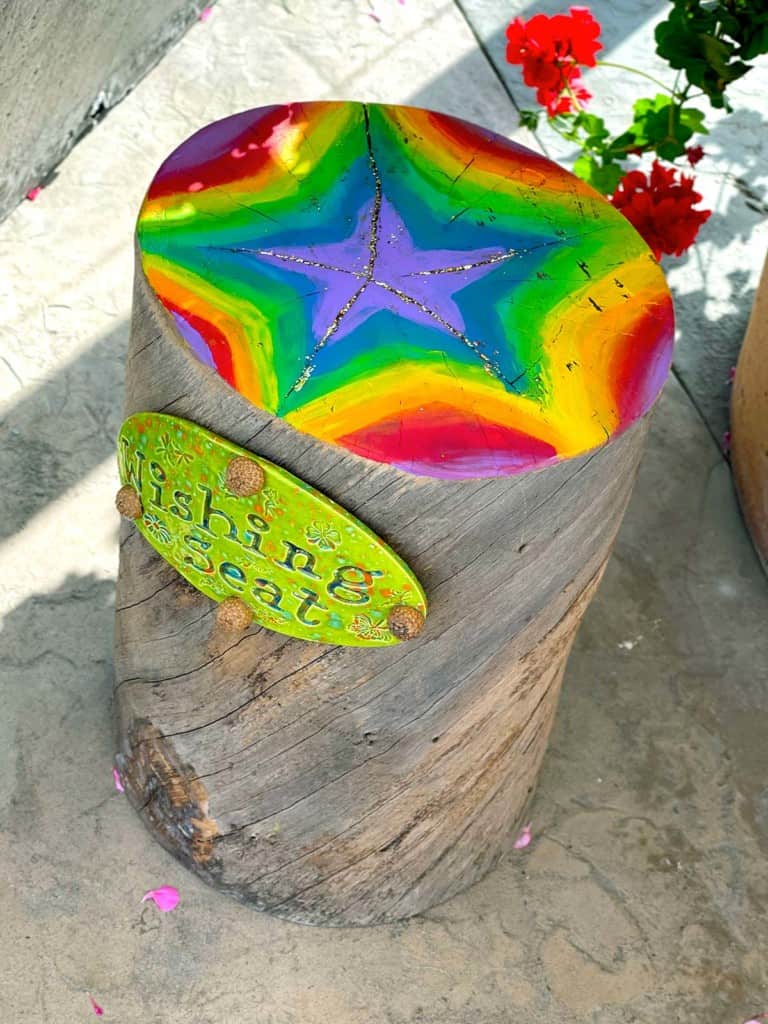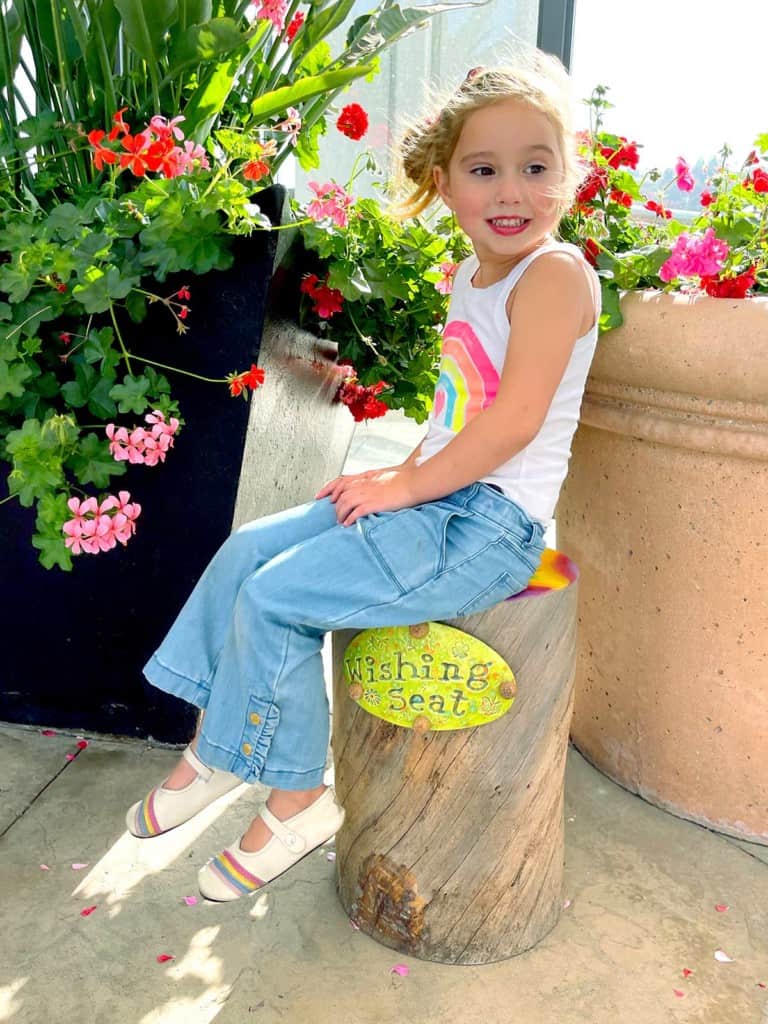 We had such a fun time hunting for the Caring Fairies along the Fairy Trail at Kaleidescope. We can't wait to see more houses pop-up! They are so magical with their little details.
What a treat that the Caring Fairies have returned!!!!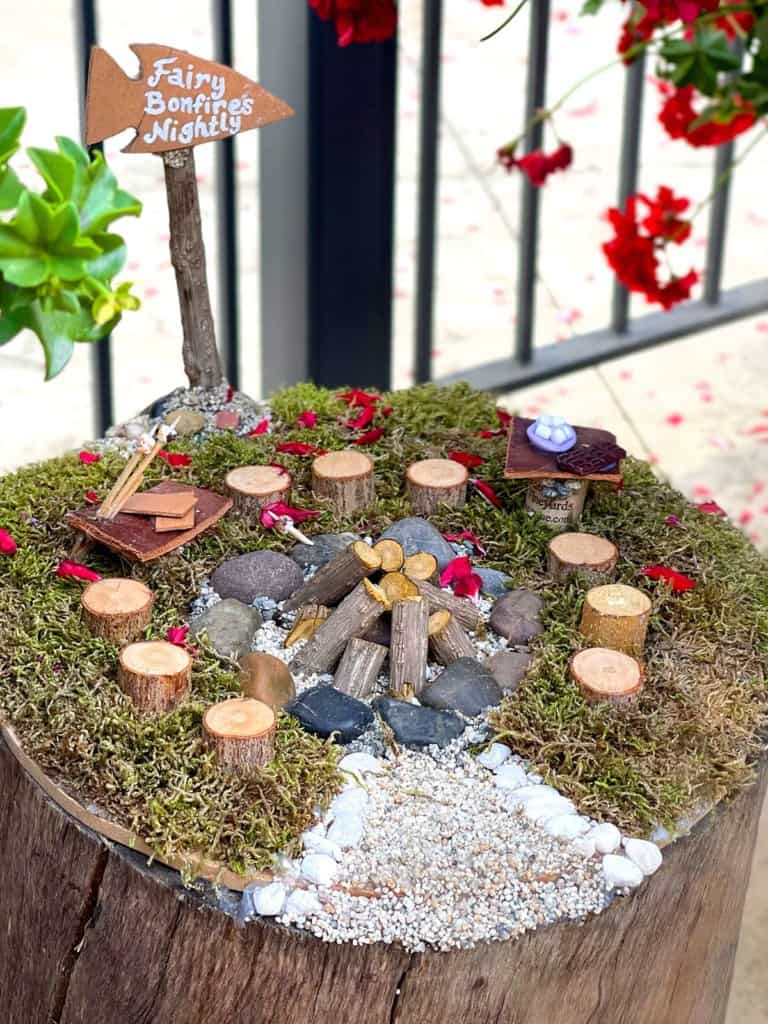 Want to Build Your Own Fairy House?
You can also bring a little sparkle into your own home! Magical Fairy Home Kits (that you can bring home) are available to purchase. With each kit you can build your very own Fairy home and invite a fairy to visit you. Contact Fairyologist Valerie at potockipottery6@gmail.com to order your customized kit including exclusive access to a workshop video. You can also keep track of upcoming art events, classes, exhibits and The Caring Fairies on the Mission Viejo Friends of the Arts website: www.mvfota.org