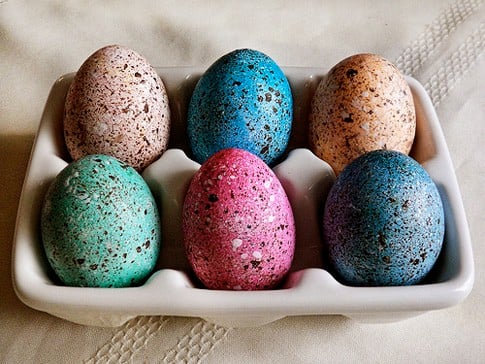 speckled egg dying
first dye your eggs a solid color of choice. remove them and pat dry with paper towel. using a toothbrush, splatter eggs with different colors of dye. if you are just dying empty egg shells, use paint. brown and white paint was used to speckle these eggs.
note:
If you plan to eat your Easter eggs, decorate them only with food-grade dyes. click
here
for the USDA's tips on Easter and Passover egg safety.