This post is sponsored by Chick-Fil-A.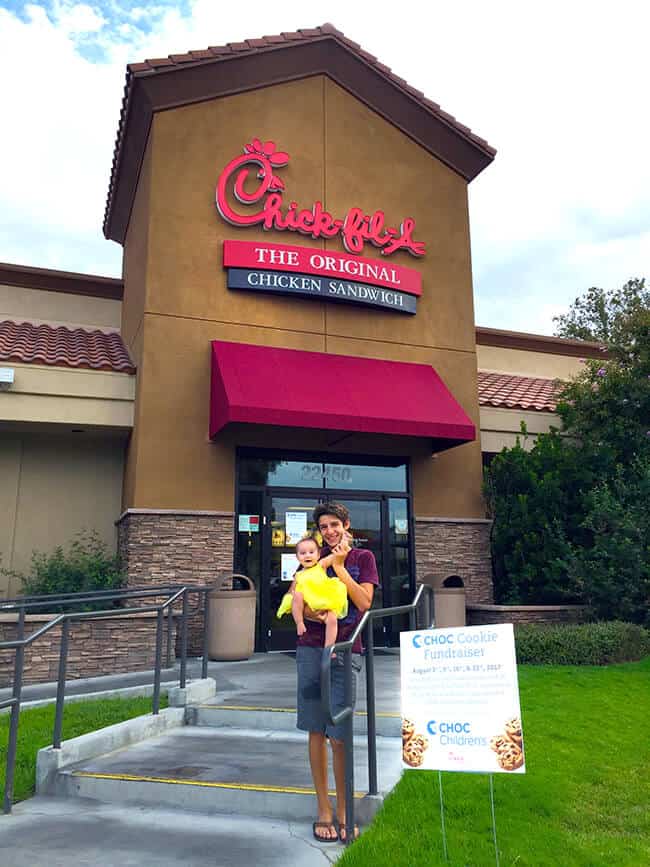 as you know, we are super excited about the CHOC Walk this year! we've set up the Sandy Toes and Popsicles Team to Fundraise, and are trying to spread the word about some amazing CHOC Walk Fundraising events. here's one of them. CHOC Walk Wednesdays. and the best thing about this FUNdraiser, is all you have to do is buy COOKIES!!!!! (make sure to read to the bottom of this post for an AMAZING giveaway!!!!)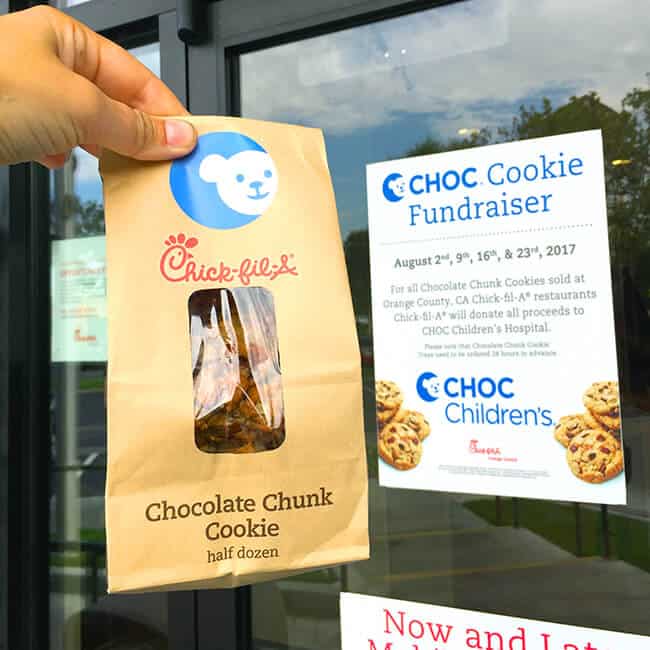 CHOC Walk Wednesdays
so what are CHOC Walk Wednesdays? just stop by any Orange County Chick-fil-A locations on any of the four Wednesdays leading up to the CHOC Walk to purchase a Chocolate Chunk Cookie!!!! they are really yummy and made fresh each day. this FUNdraiser applies to a single cookie, a six pack or a catering tray of 12 or 24.  100% of the proceeds will go directly to CHOC Children's Hospital.
The dates are as follows:
Wednesday, August 2nd
Wednesday, August 9th
Wednesday, August 16th
Wednesday, August 23rd
so take your family, take your friends, treat yourself to a yummy Chocolate Chunk Cookie! you deserve it...and so did the children at CHOC. we couldn't wait to show our support, so we ran down there for breakfast this morning. yep, cookies for breakfast. little miss Dani has never had a cookie before...but she took that matter into her own hands. we couldn't keep them away from her.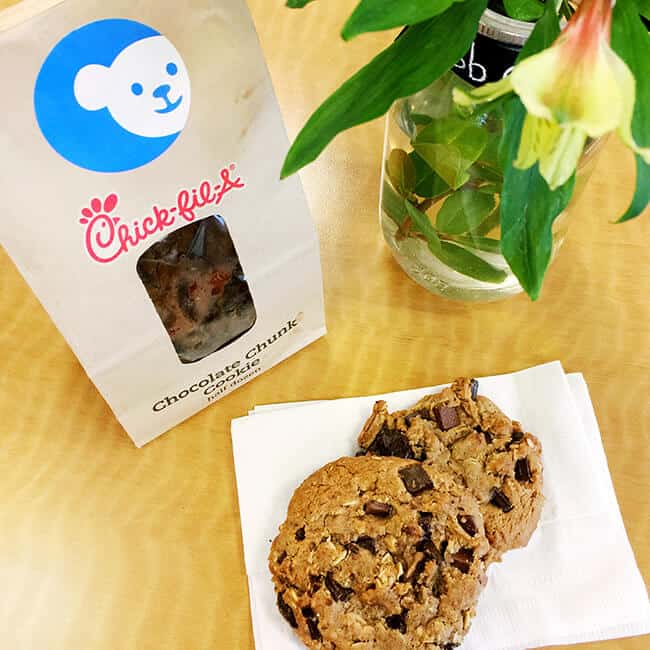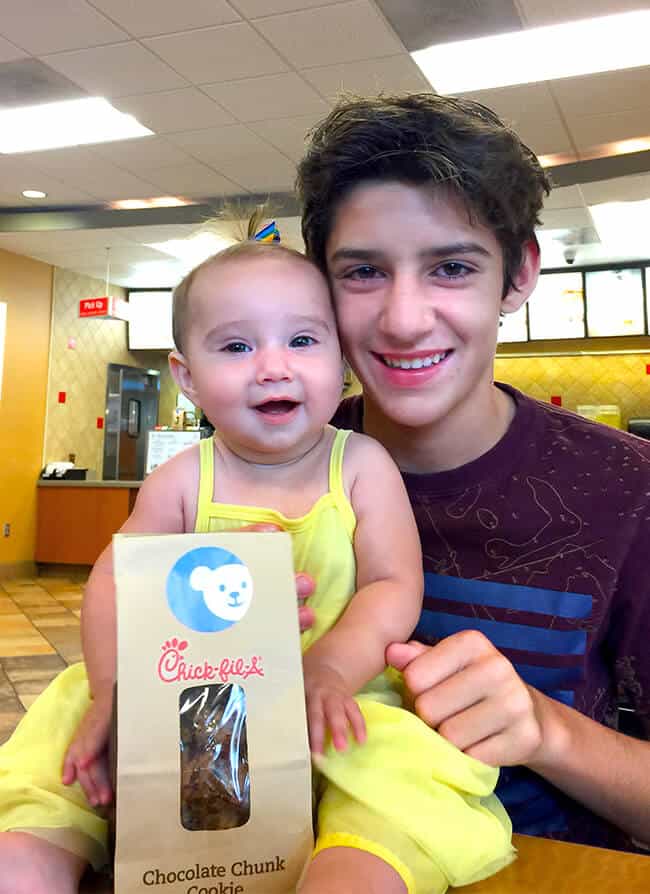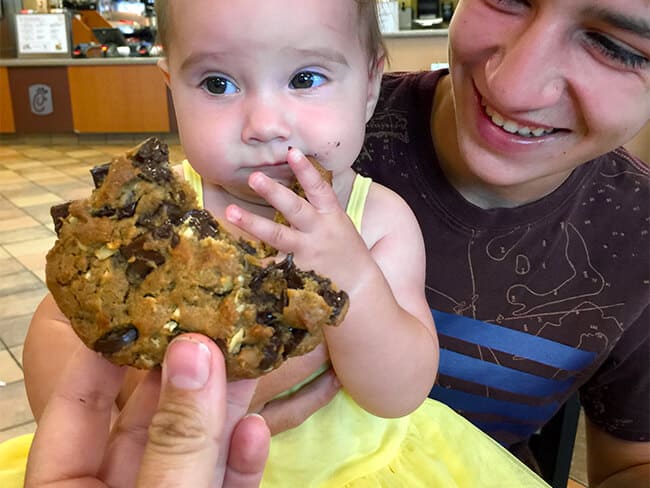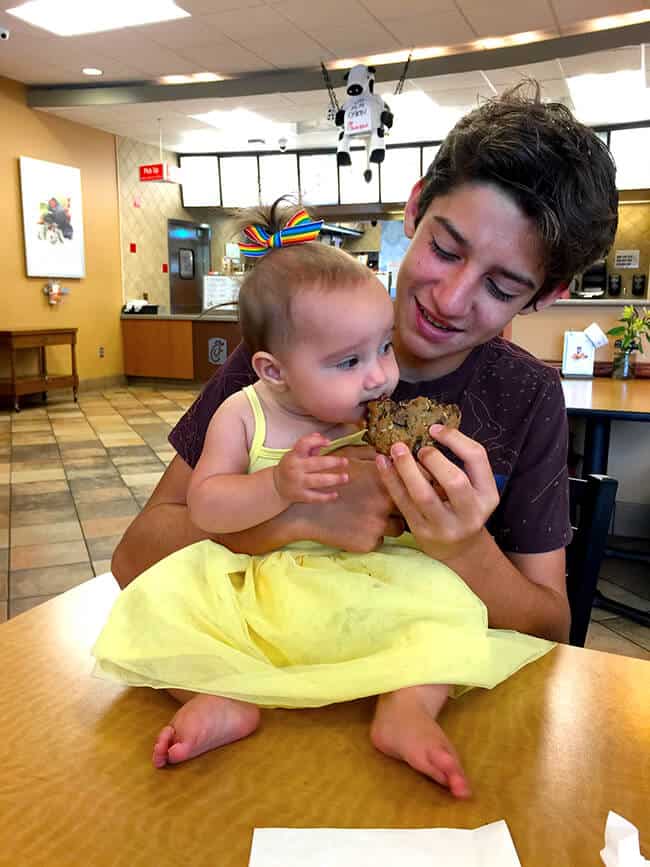 to sweeten the deal, Chick-fil-A has given me an amazing prize to offer my readers...
Win Free Chick-fil-A for a Year!
one lucky winner will win the Grand Prize of Chick-fil-A for a Year!!!!! this prize consists of 52 meal cards valued at $380.00. this prize is sponsored by the Orange County Chick-fil-A locations, but is redeemable at any Chick-fil-A location in Southern California. how amazing is this prize. Chick-fil-A has been so giving and supportive of CHOC...they are an wonderful and amazing sponsor.
there are a few ways to enter this giveaway. i am holding the contest on my instagram and Facebook channels as well as on this page. you can enter one one or all three places. all entries will be combined and one winner will be picked from the bunch. must be at least 18 years old to enter.
so head over to the Sandy Toes and Popsicles Facebook Page, the Sandy Toes and Popsicles Instagram Page and/or enter below via rafflecopter. contest ends August 20th at midnight. Good luck!!!! 
a Rafflecopter giveaway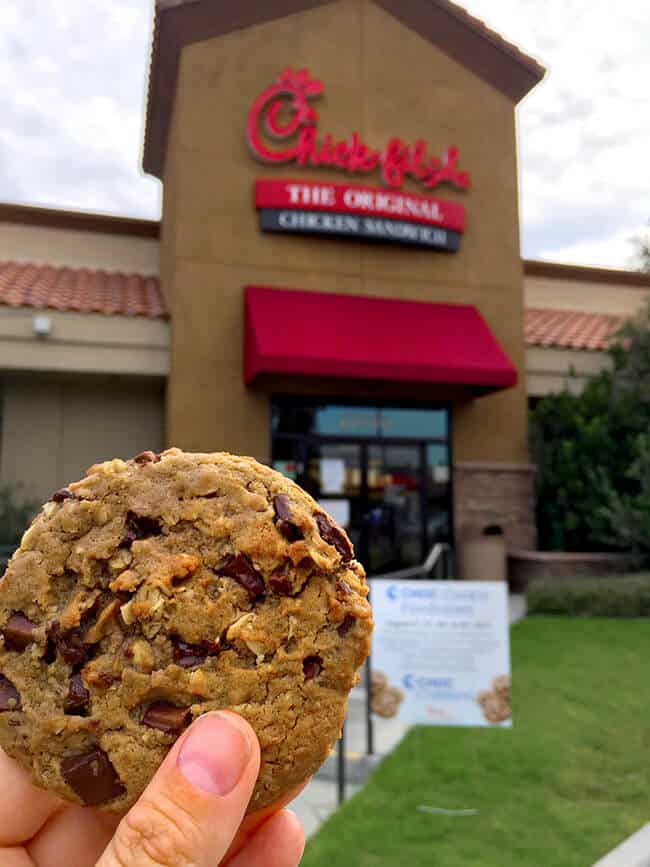 { Disclosure: This is not a sponsored post. Chick-fil-A has donated the Grand Prize. All thoughts and opinions are 100% my own. #cfa4choc }
SaveSave