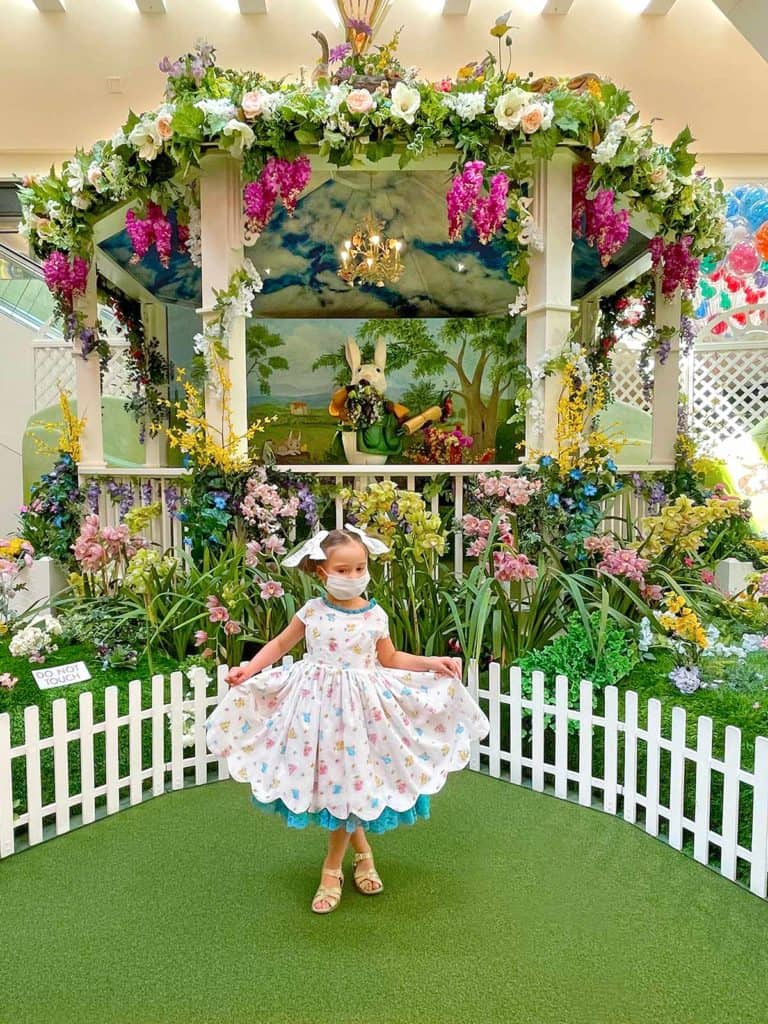 Spring has sprung at South Coast Plaza in Costa Mesa, and we are loving it! Every year we enjoy the beautiful spring decorations...some of the best you'll find in Orange County. Last week, my little bunny and I hopped over to South Coast Plaza to enjoy a mommy-daughter day of shopping, food, fashion and spring decor.
(Make sure to read to the end for an AMAZING GIVAWAY!!!)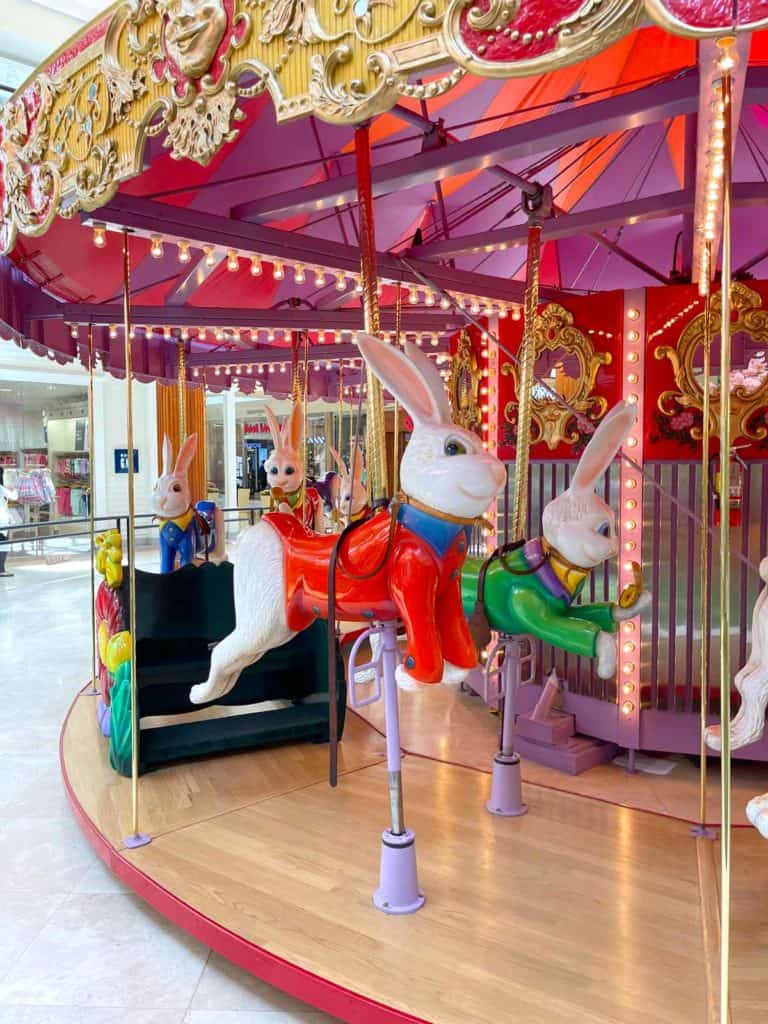 The famous South Coast Plaza shopping center is located in Costa Mesa, CA in the heart of Orange County, near Disneyland, Knott's Berry Farm and some of SoCal's favorite beaches. You can easily find South Coast Plaza off the 405 freeway exit at Bristol Street.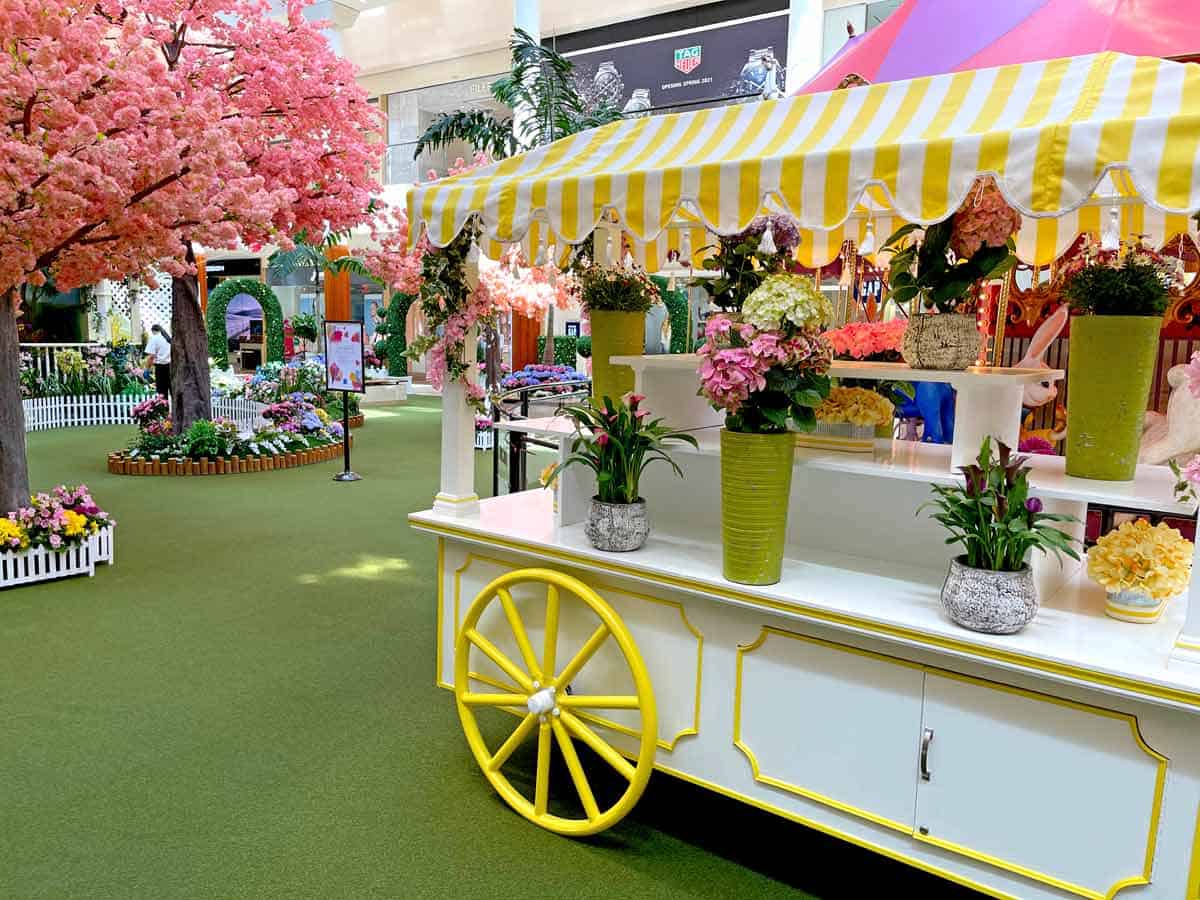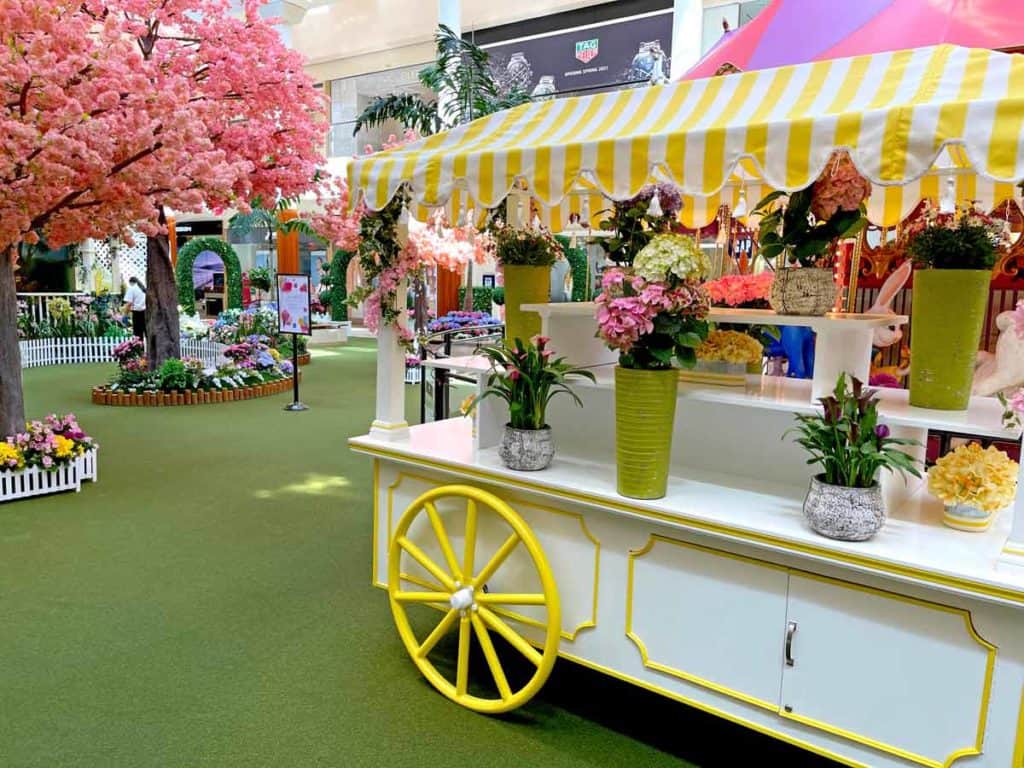 This year, Springtime at South Coast Plaza is a little different than years past. There aren't photos with the Easter bunny due to covid restrictions, but you can still get a peek of him in the springtime gazebo. The Bunny Carousel is up and running, however, you can not ride it just yet. You also won't find spring crafts. But...there is still a lot to enjoy at the shopping center with the family. And it's the perfect time to shop for those Easter basket goodies, purchase spring fashion and decor, and even get ready for summer!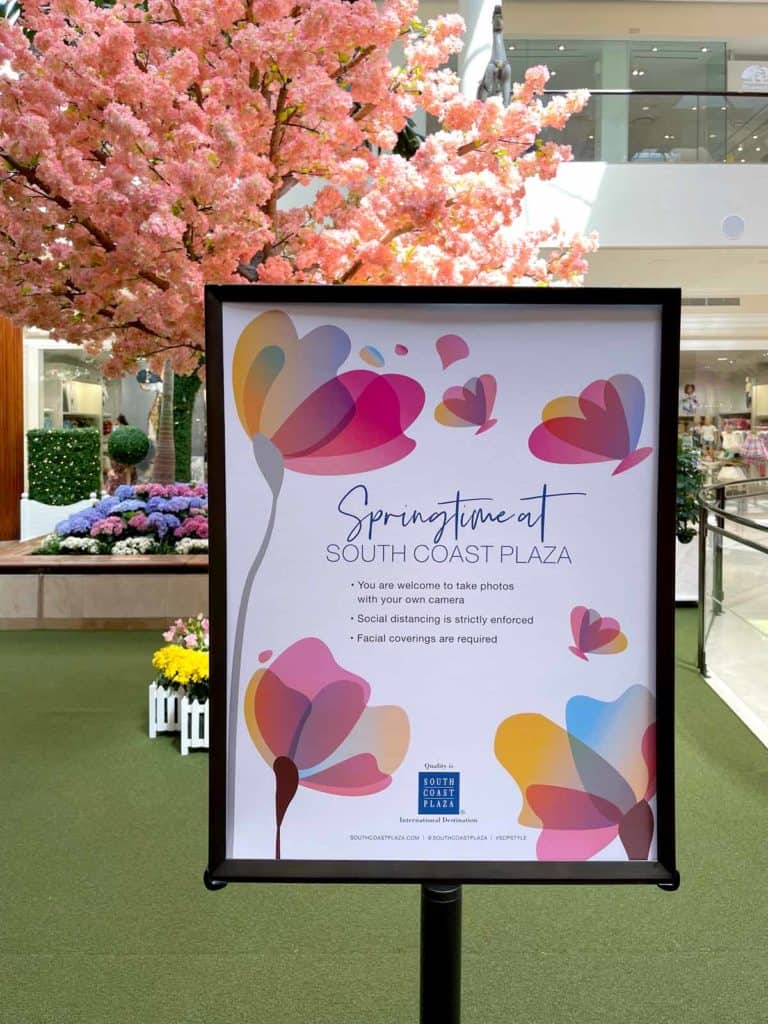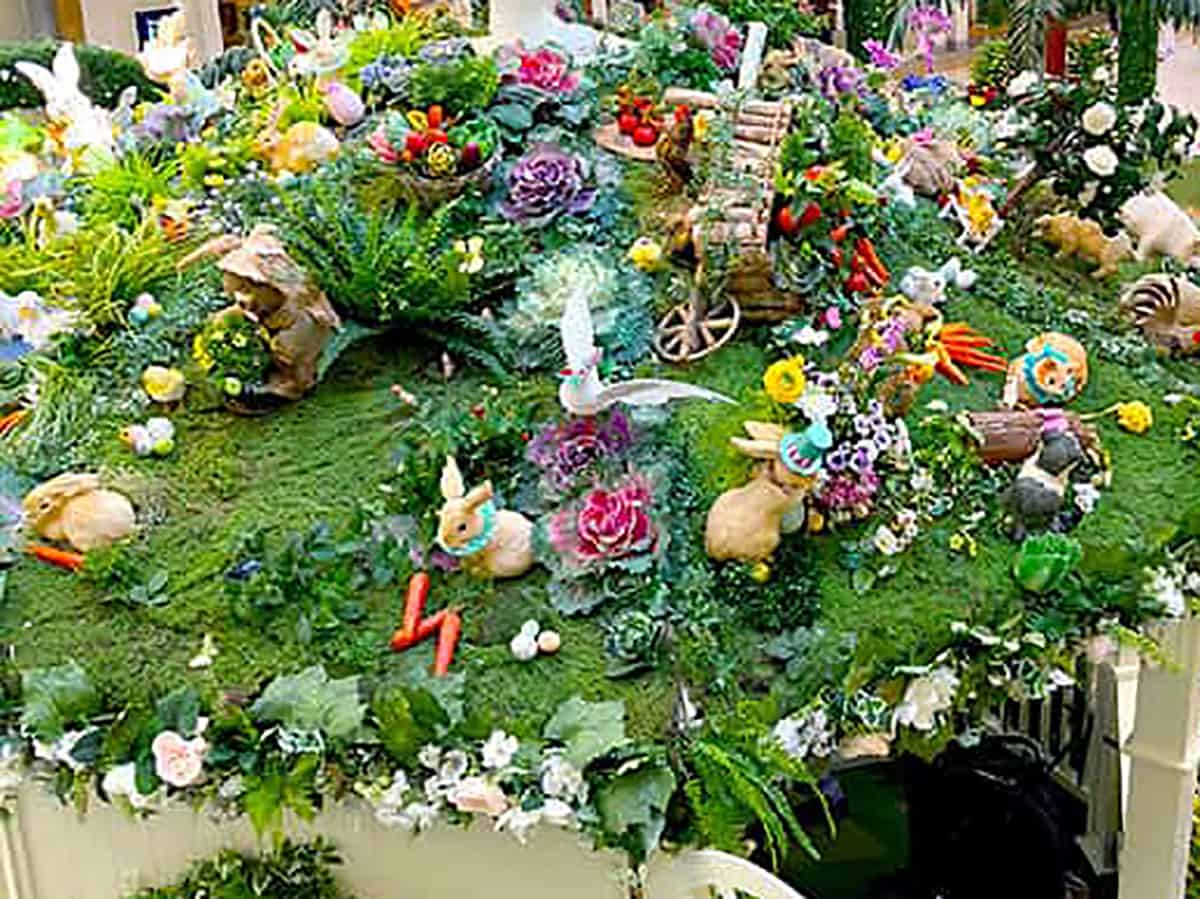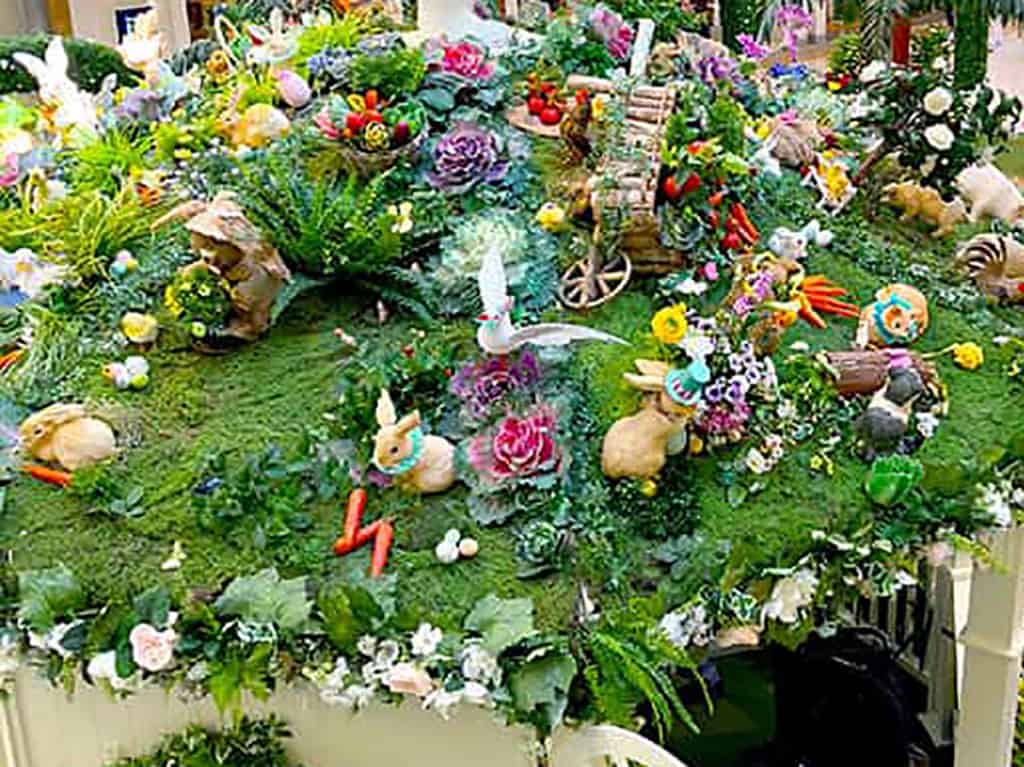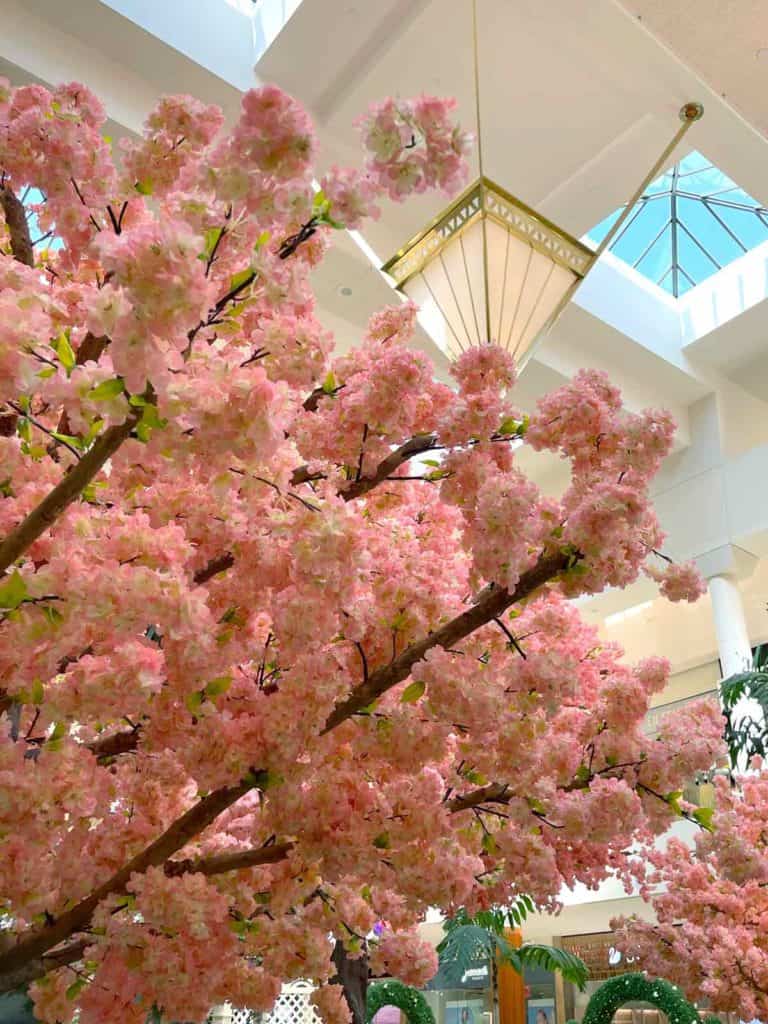 South Coast Plaza takes your safety very seriously at this time. It's got to be the cleanest shopping center around. The staff is constantly wiping down surfaces and making sure the health safety guidelines are being met and enforced. Masks of course are required. And all stores are limiting the amount of guests. We were really impressed at how on top of things they were. And with Orange County moving into the Orange Tier, you can be assured that you will be comfortable and that covid guidelines are being followed at South Coast Plaza.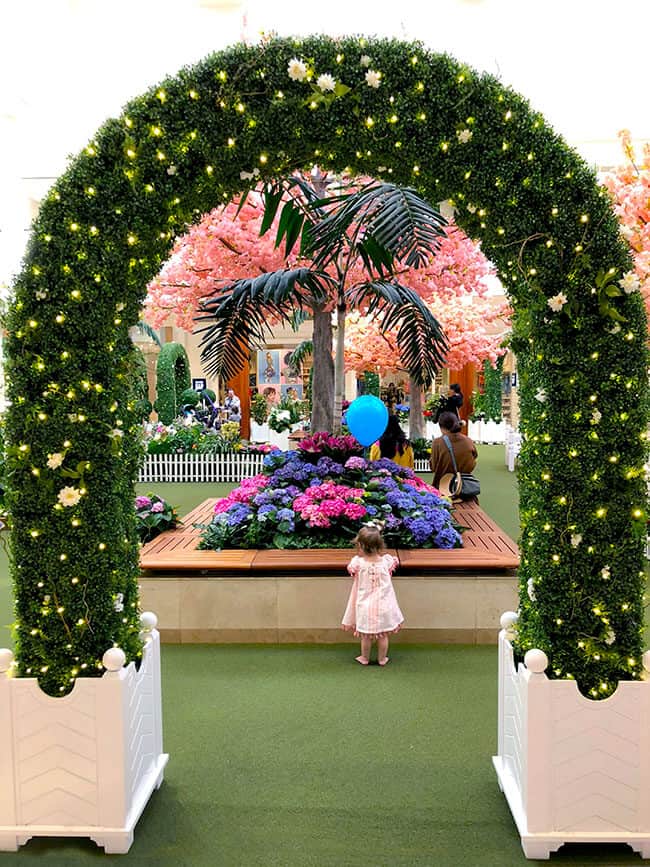 As you know, South Coast Plaza is known for their high-end fashion shopping, but don't let that deter you from bringing the family. There are lots of family-friendly stores and restaurants to enjoy. Plus, you are going to want to get some springtime photos of the kiddies. The decor is just that cute!!!!!
Mommy Daughter Date to enjoy Springtime at South Coast Plaza
Check out the mommy-daughter day I had with my little girl. We had such a nice day exploring the shopping center and decorations…plus A LOT of shopping!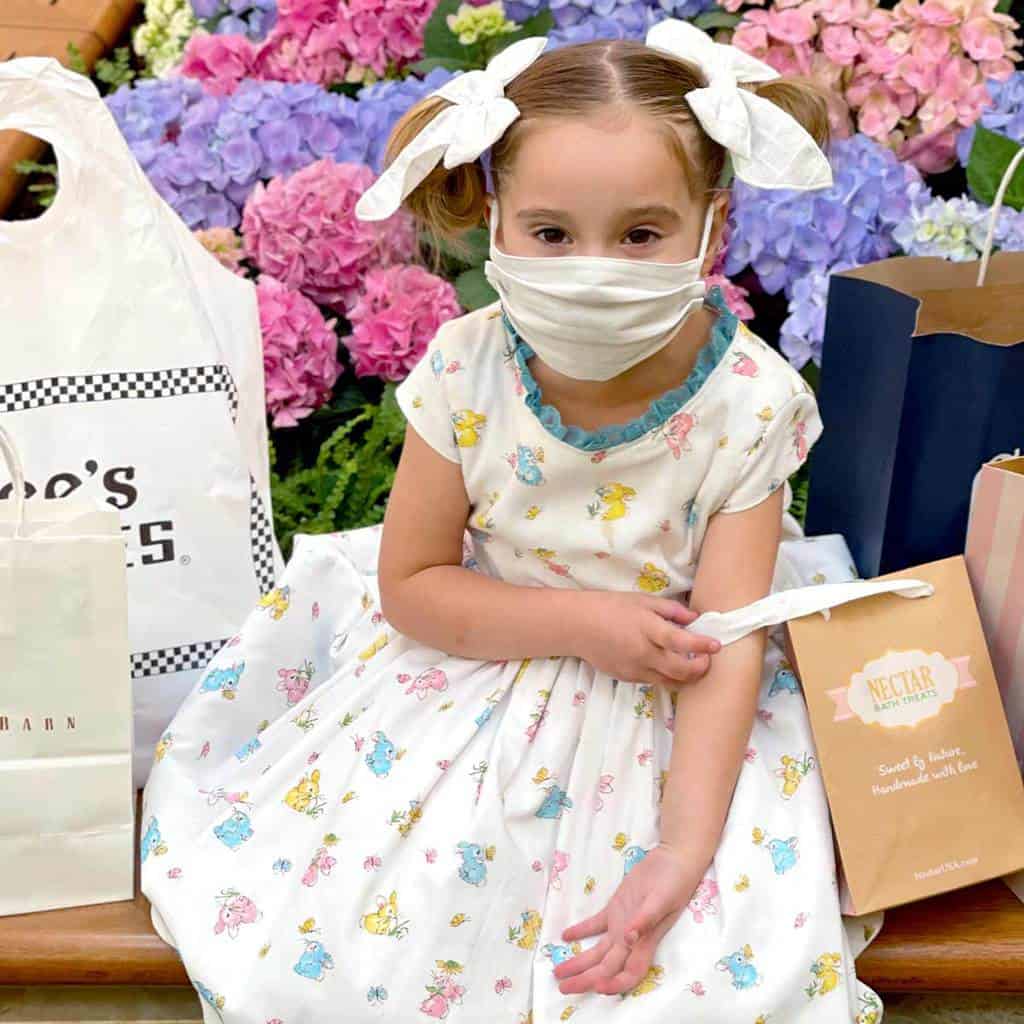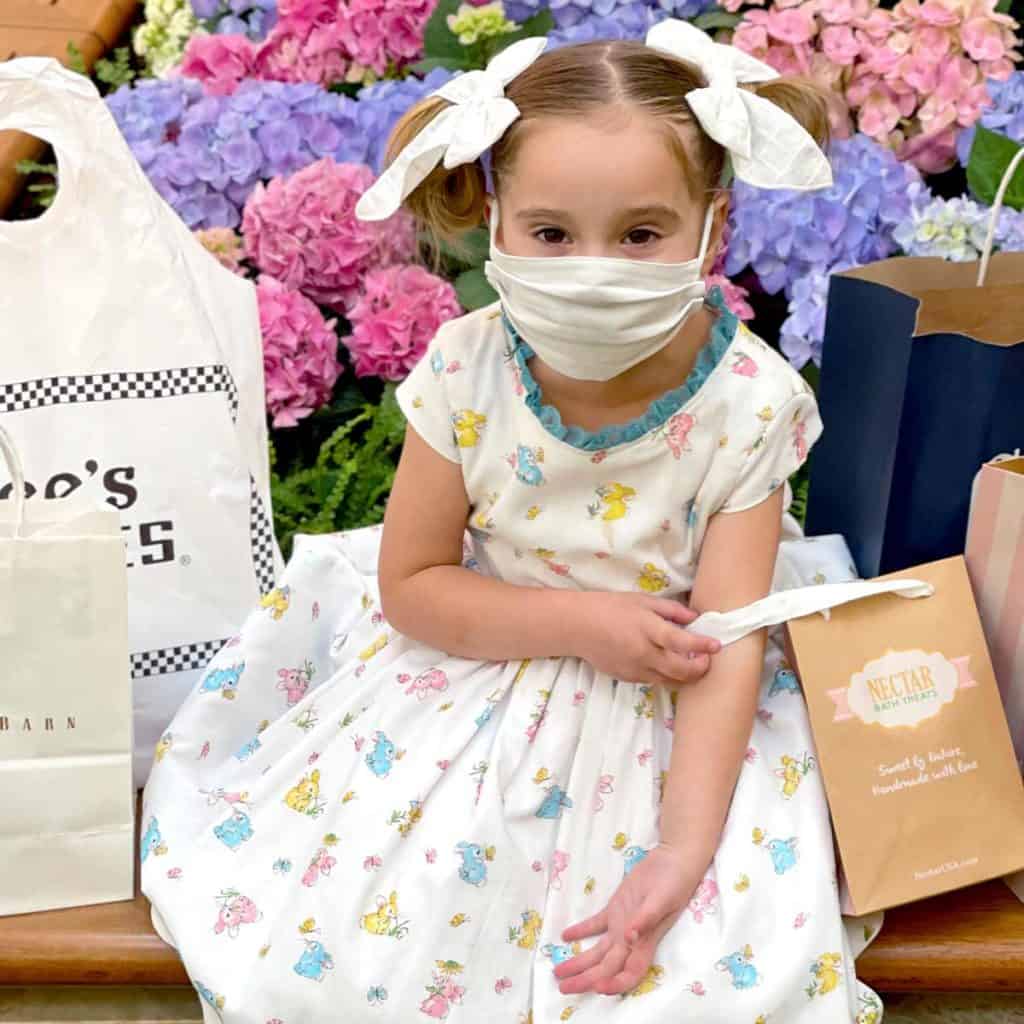 We started out by the carousel where most of the spring decor is located. Tip: If this is where you want to start your visit, then make sure to park near the Boudin Bakery entrance of South Coast Plaza. It's located on the East side of the shopping center and is the closest entrance to the carousel. We took some photos by the gazebo and next to the spring flowers. Can you believe that all the flowers are real? And they smell amazing too.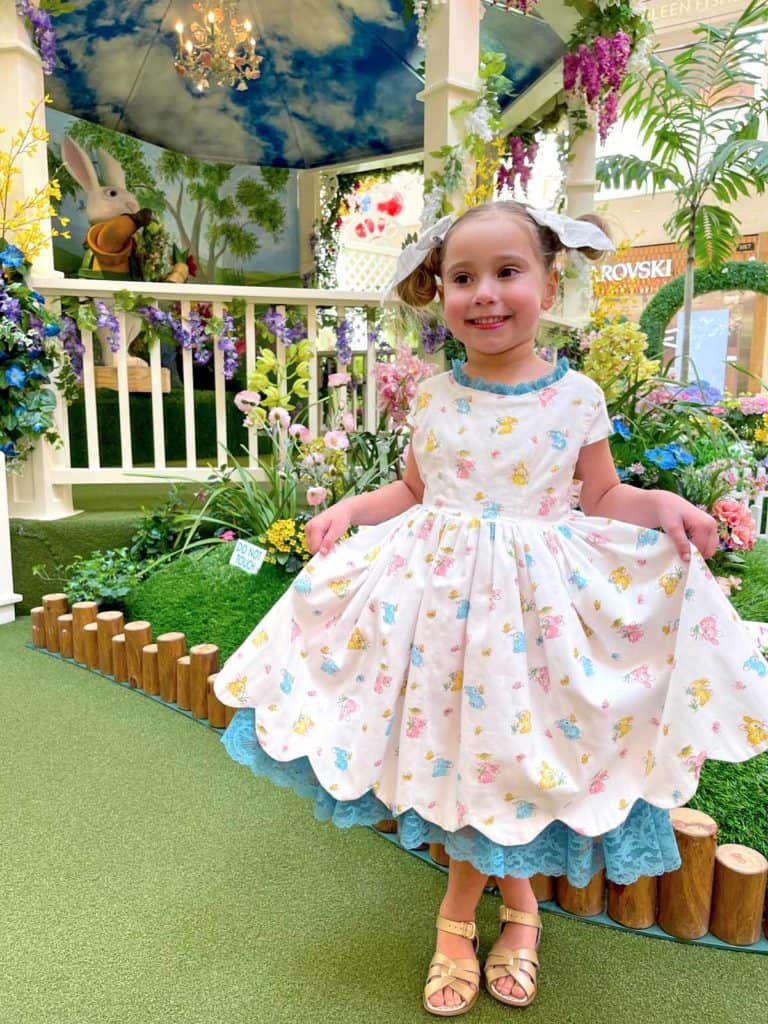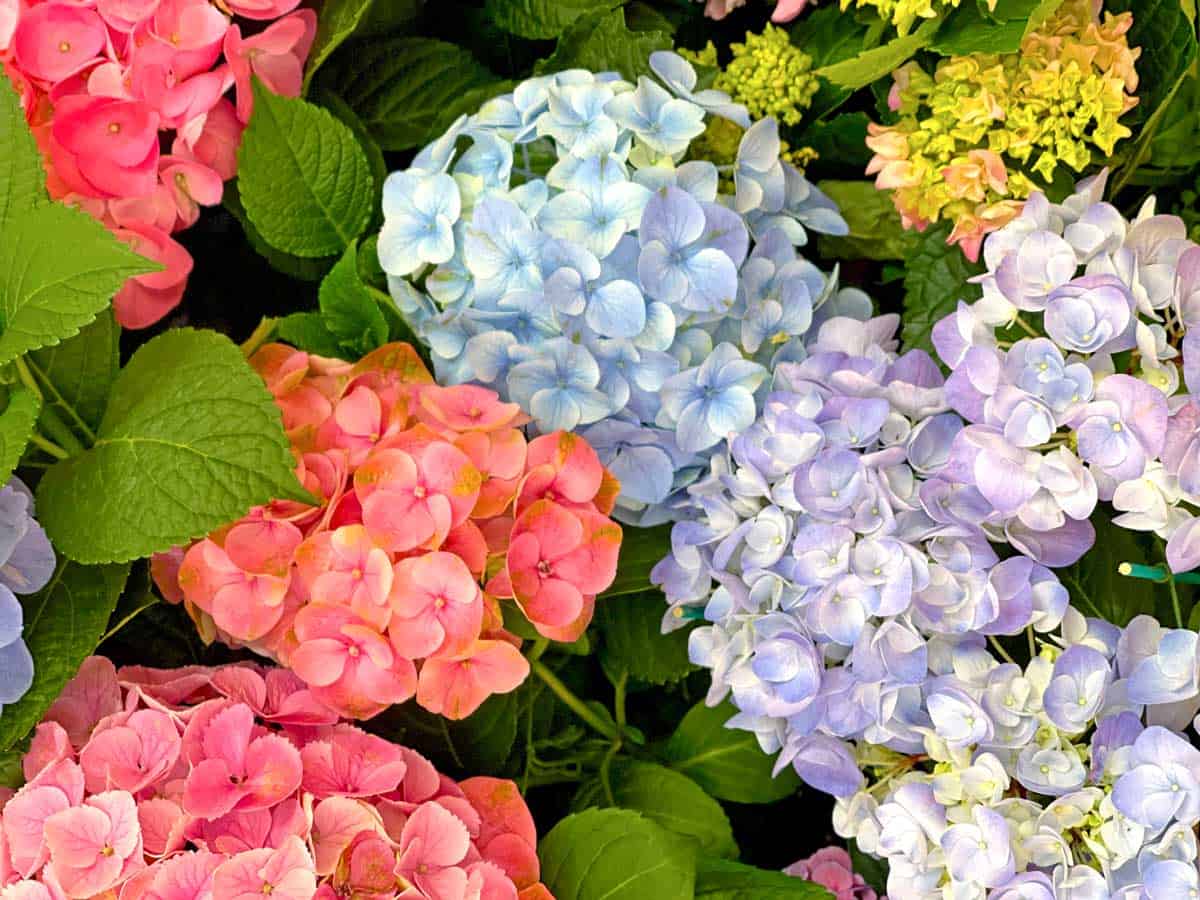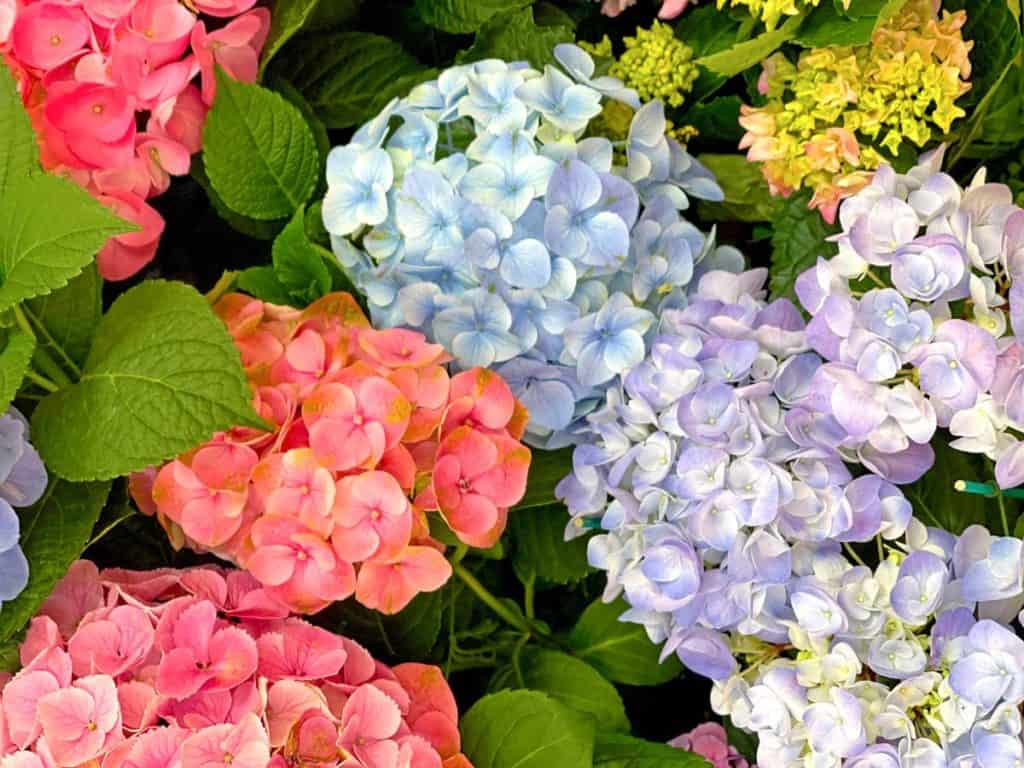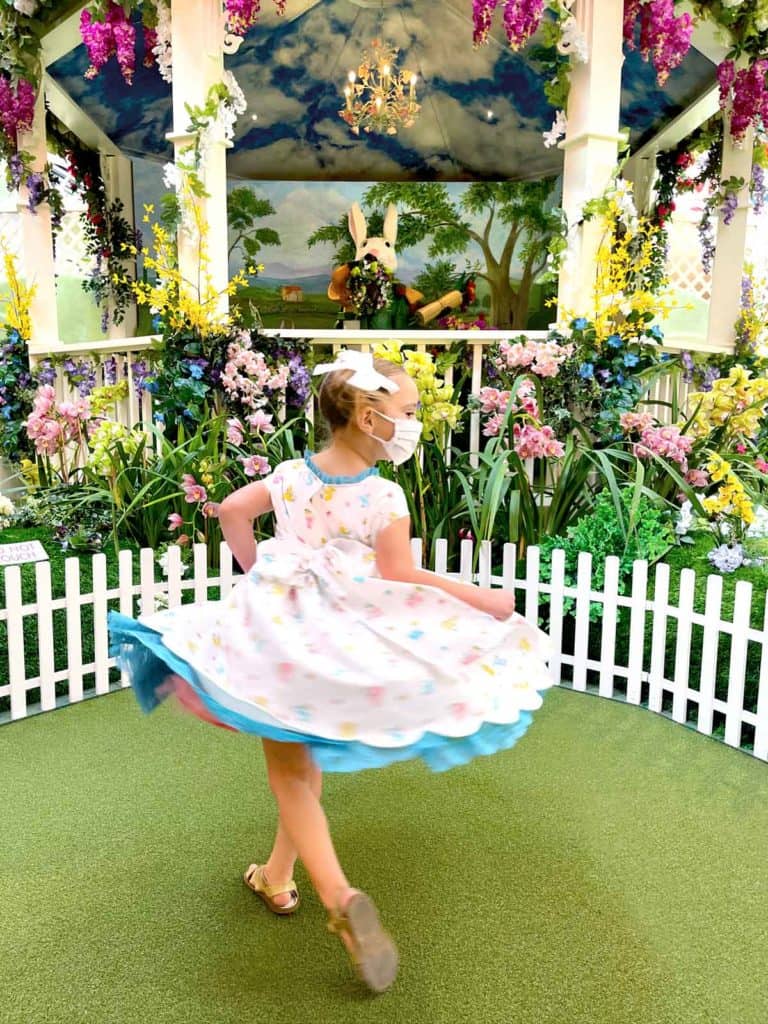 We also couldn't leave without getting a balloon. Always a special treat for my kids...as they remind them of Disneyland.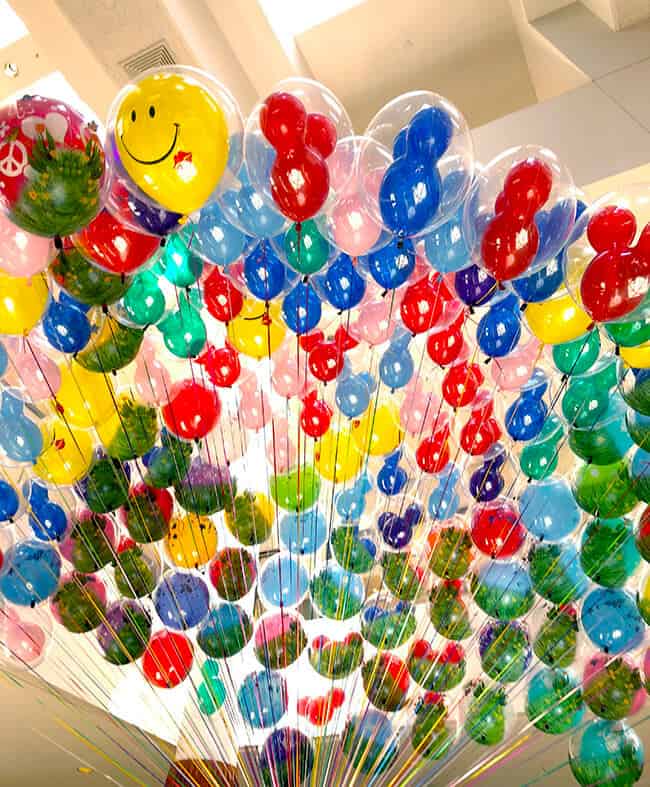 South Coast Plaza Candy Stores
Next up, we headed over to See's Candy because chocolate always puts us in the mood to shop! Right now they have the cutest Spring chocolate gifts, chocolate bunnies and candy. We bought a bunch of gifts for our teachers and family because we couldn't resist the cute packaging….and of course, the chocolate! Danielle was also thrilled that See's still gives out chocolate samples. You just get them at the end of your shopping trip, and they now come sealed in plastic.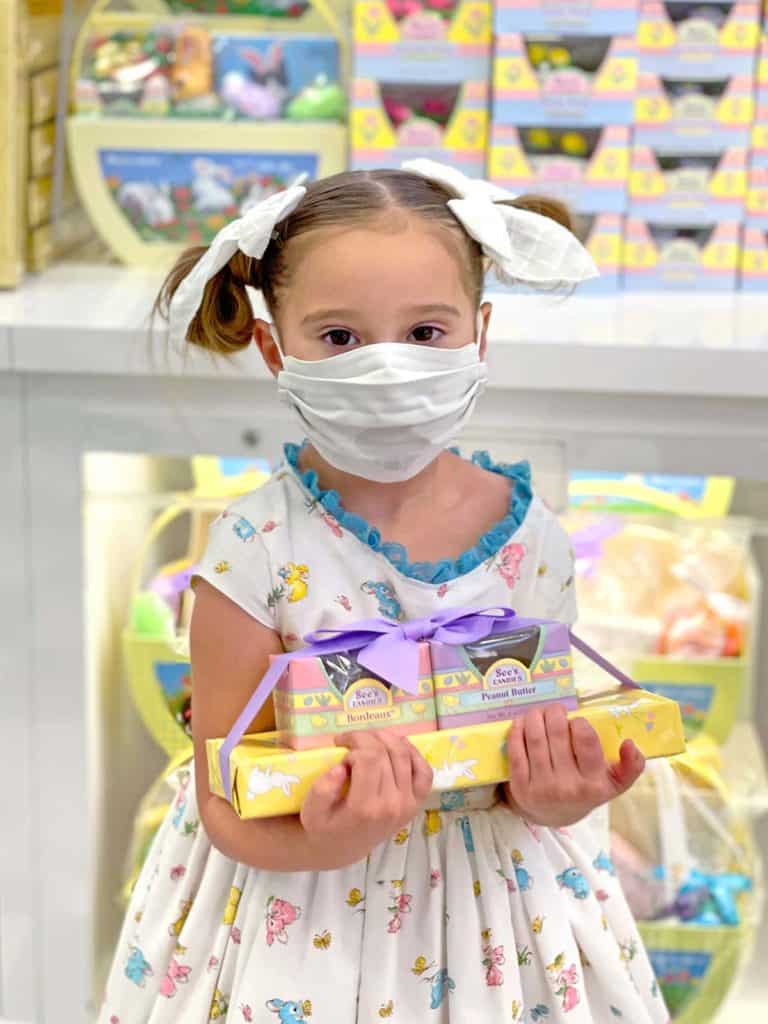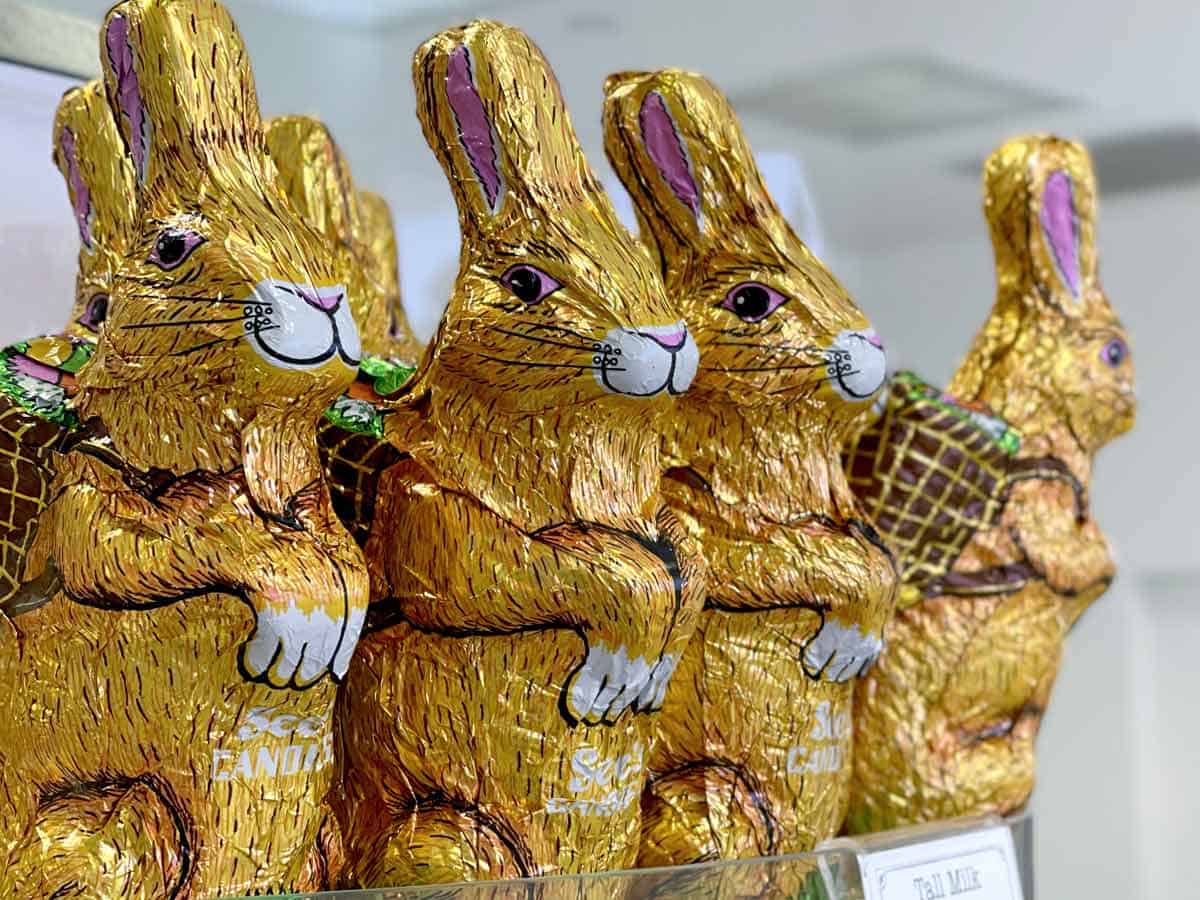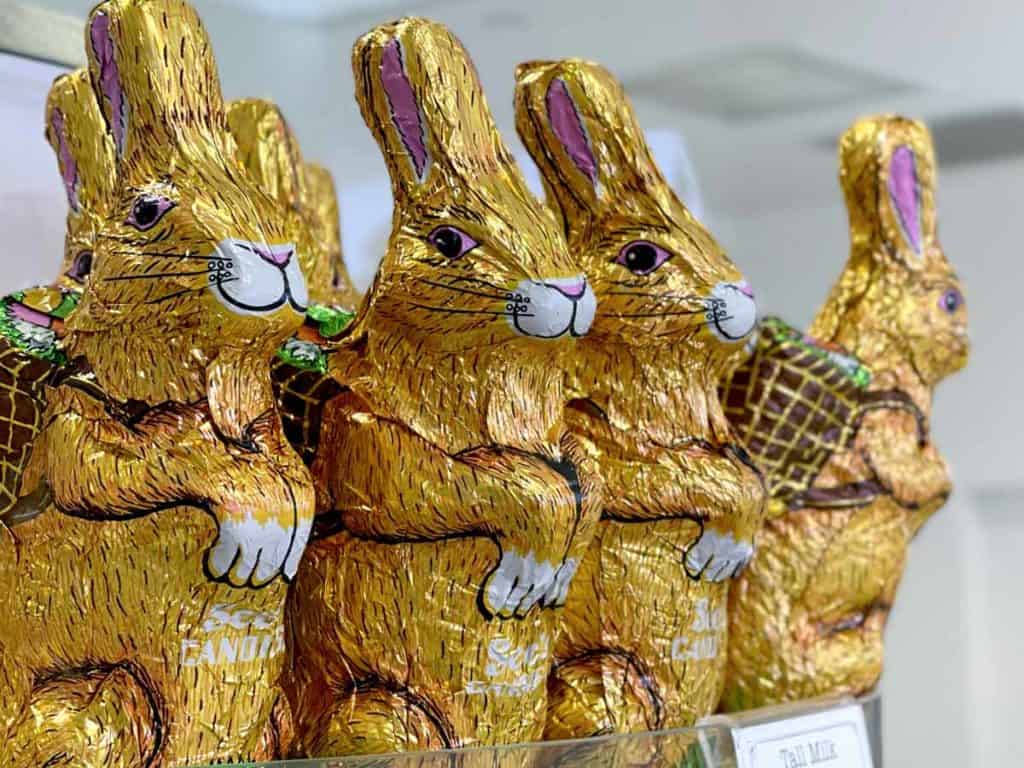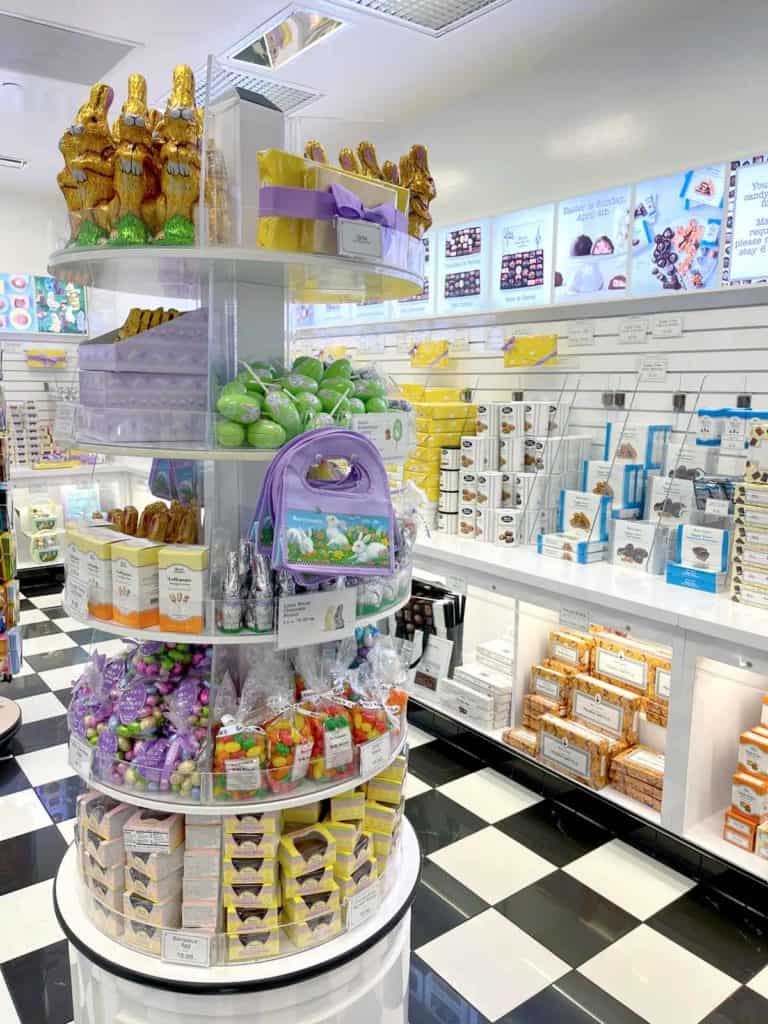 The See's Candy store is always a hit with my kids. And if you are looking for more candy, you could also stop by Sugarfina, which is also located across from the carousel. You will be amazed by their selection of unique and cute candies and gummies.
South Coast Plaza Toy Stores
You can't visit South Coast Plaza with kids and not visit the specialty toy stores. The Disney Store, LEGO Store and Puzzle Zoo are their favorites. These are both favorites of my kiddies. And right now, they have a bunch of spring toy selections that would be great in the kid's Easter baskets. Lot's of cute bunny themed items for under $10!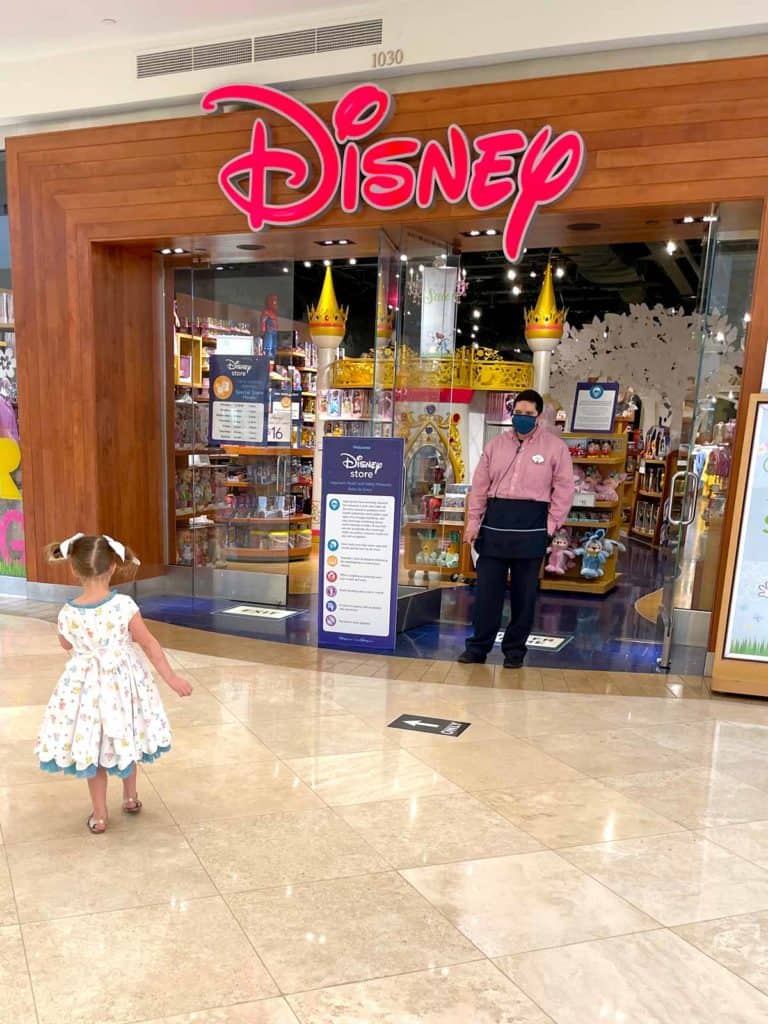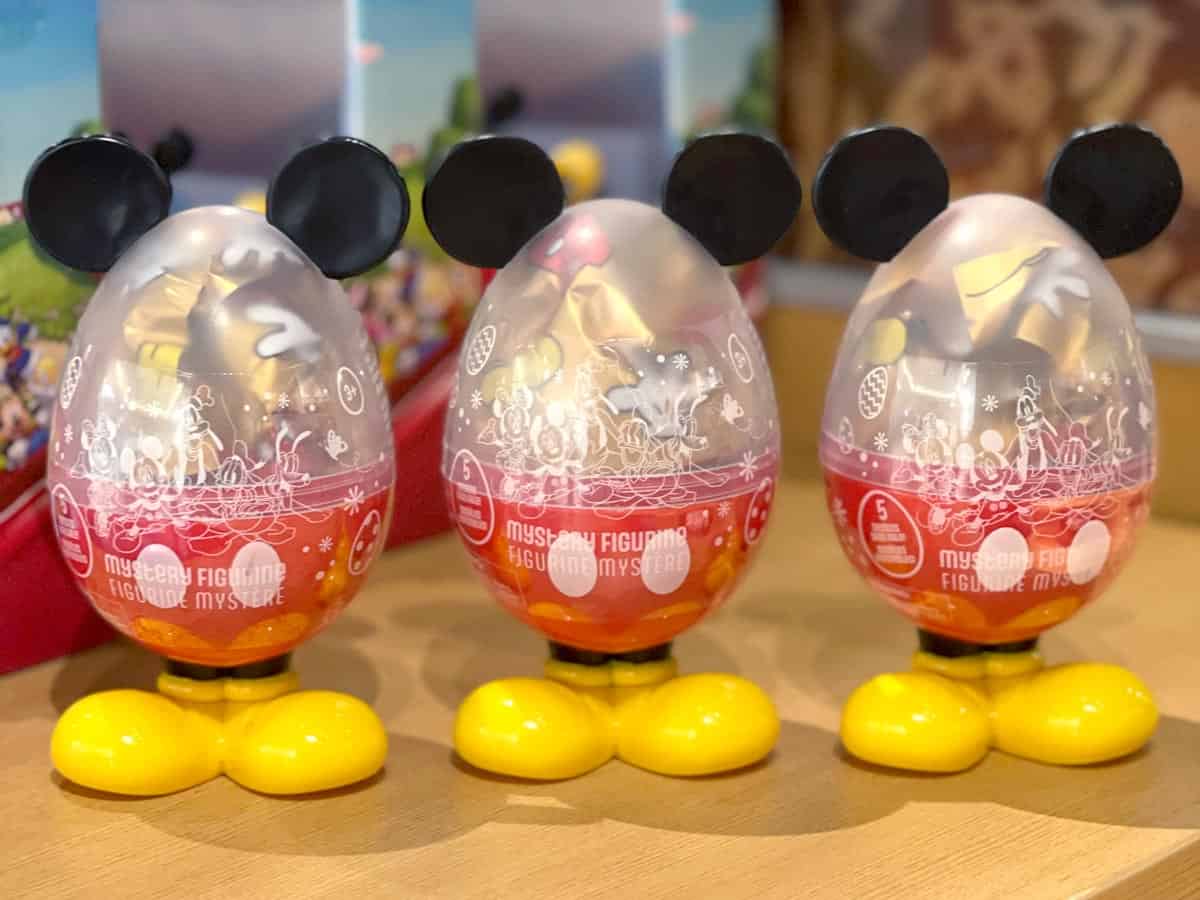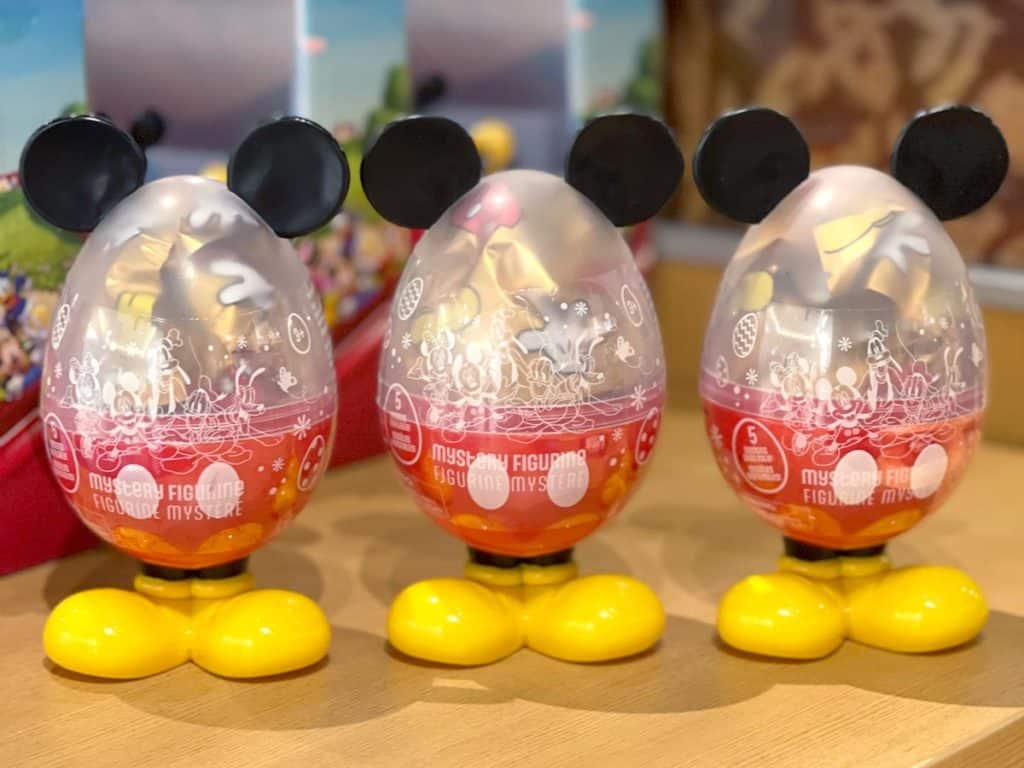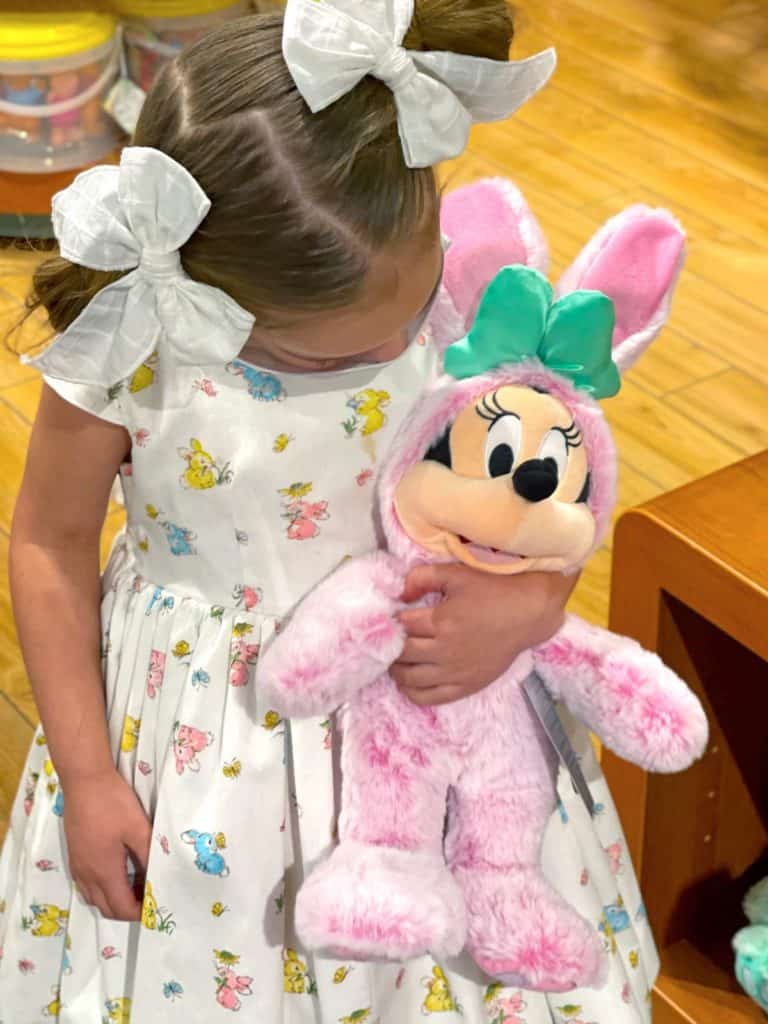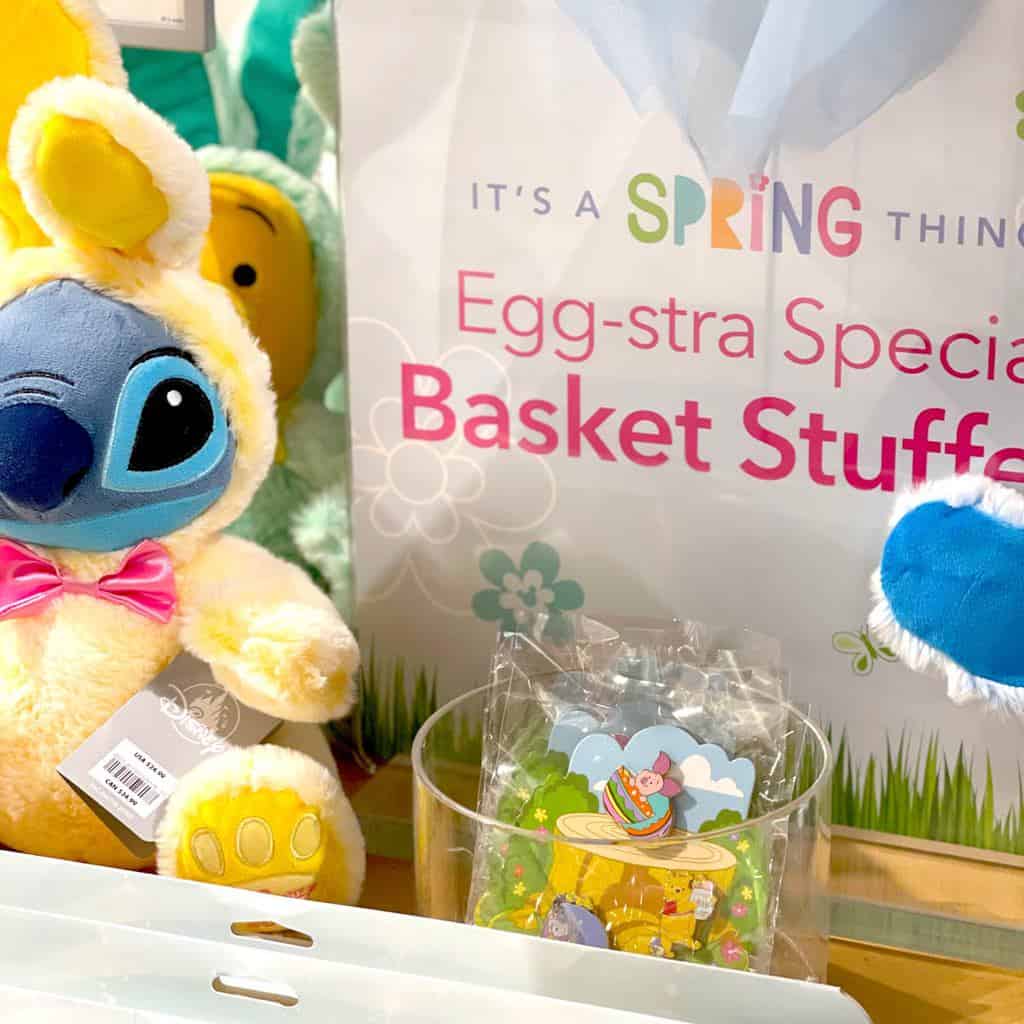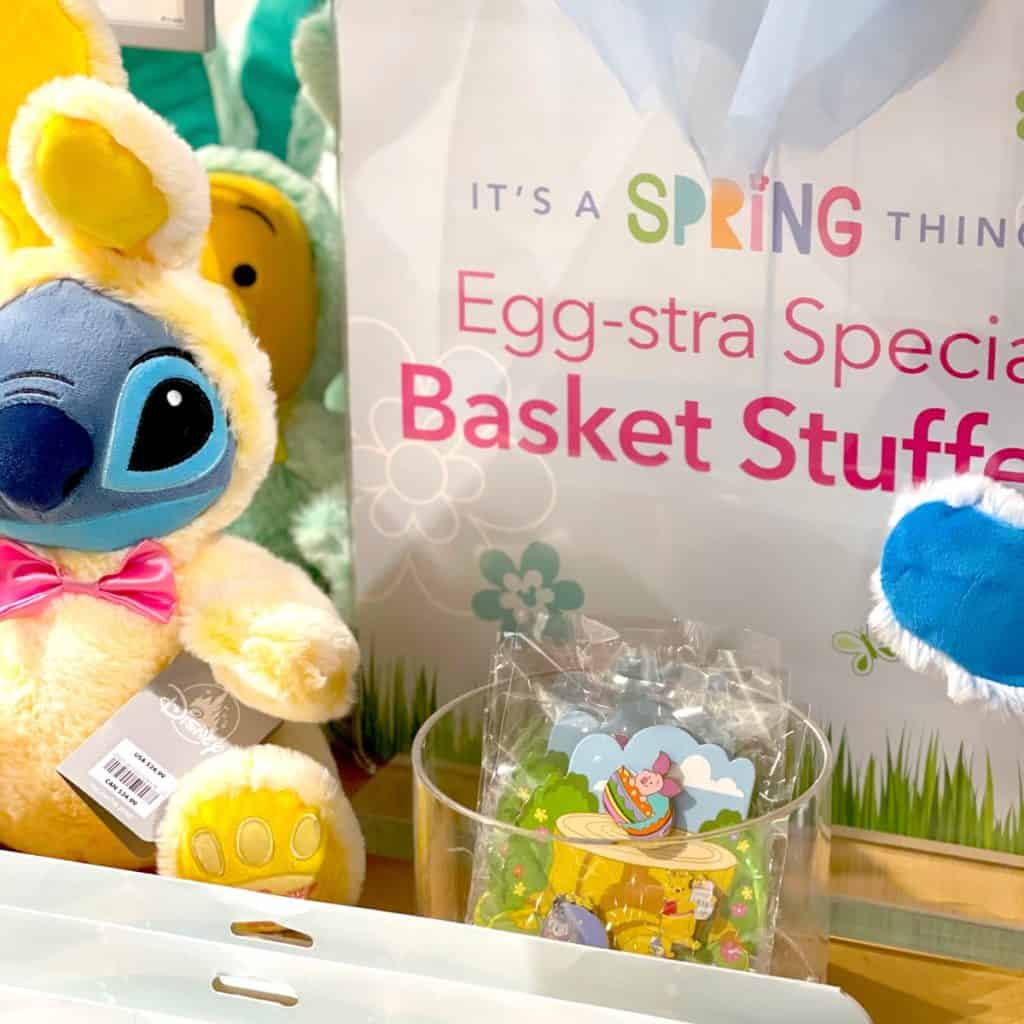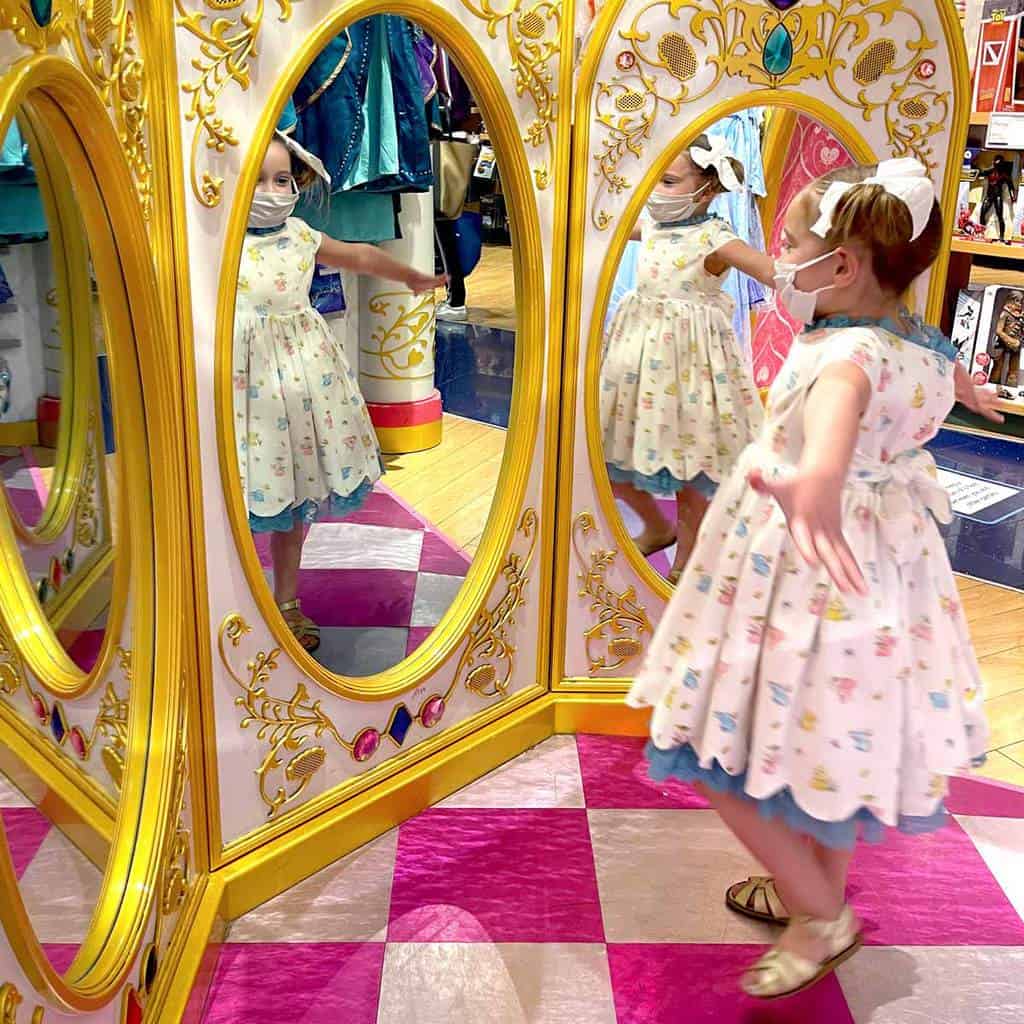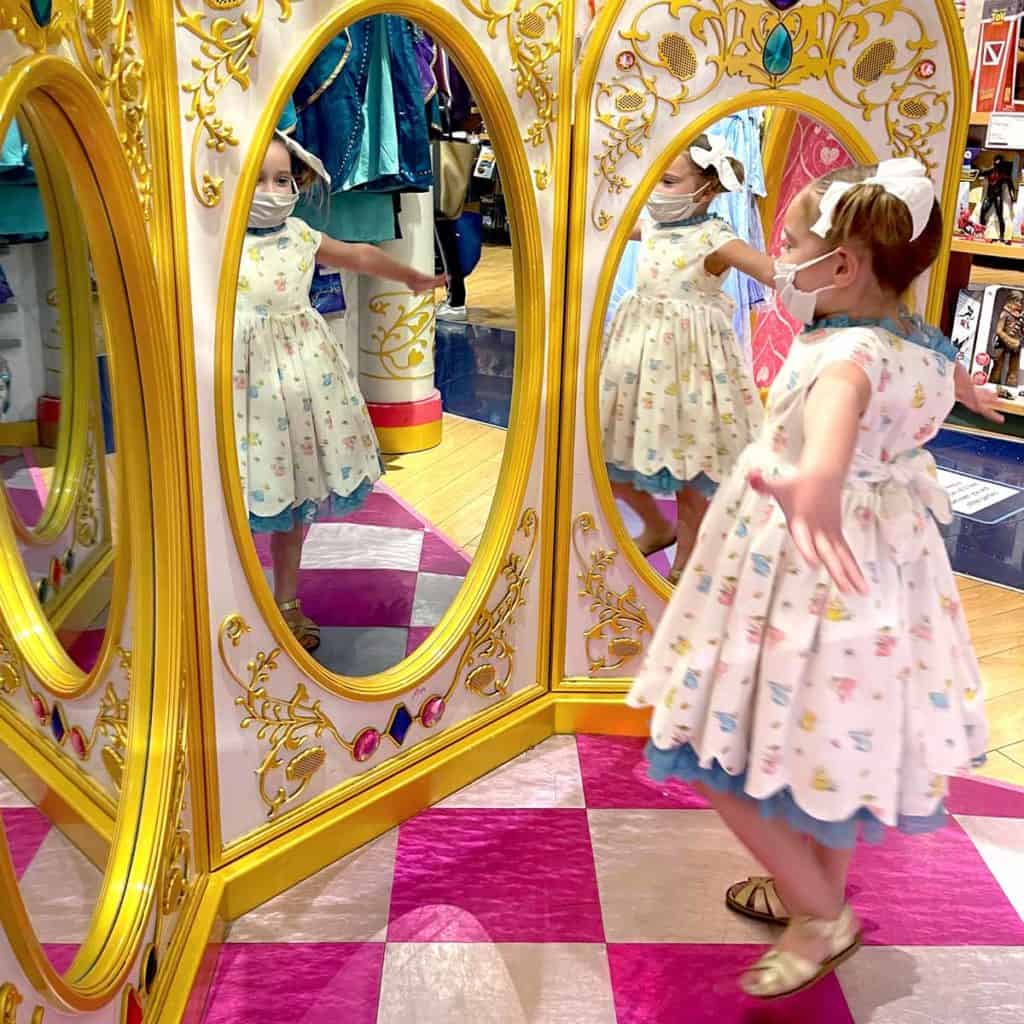 Don't forget to stock up on summer swimsuits and towels! The prices and selections are great right now.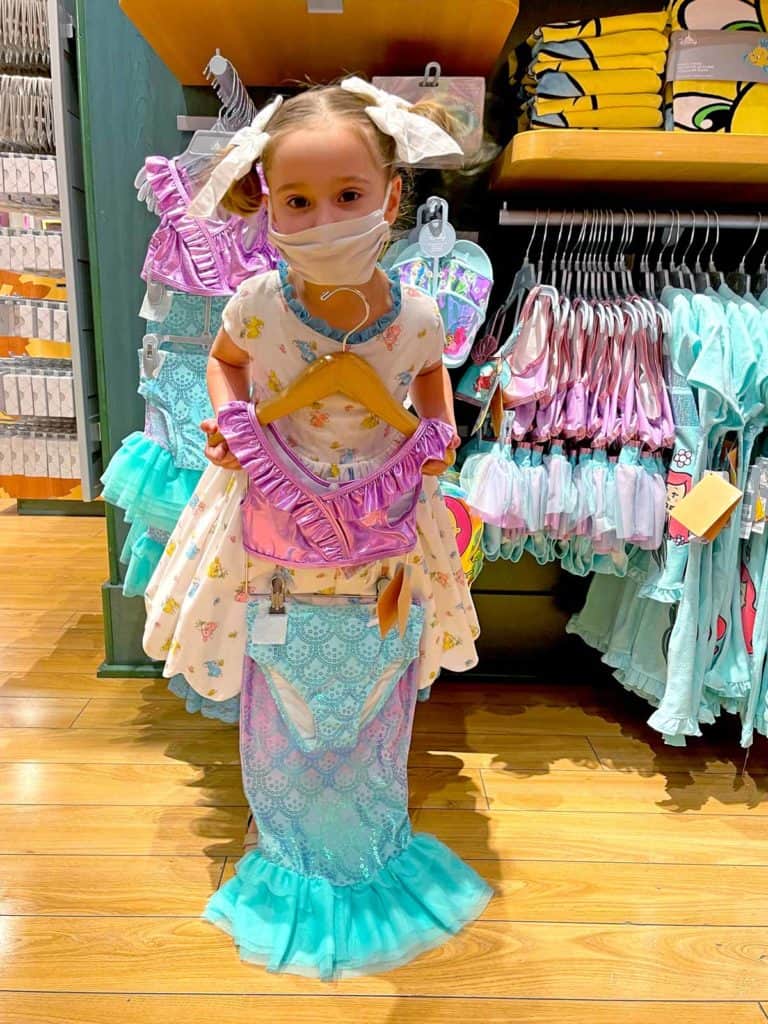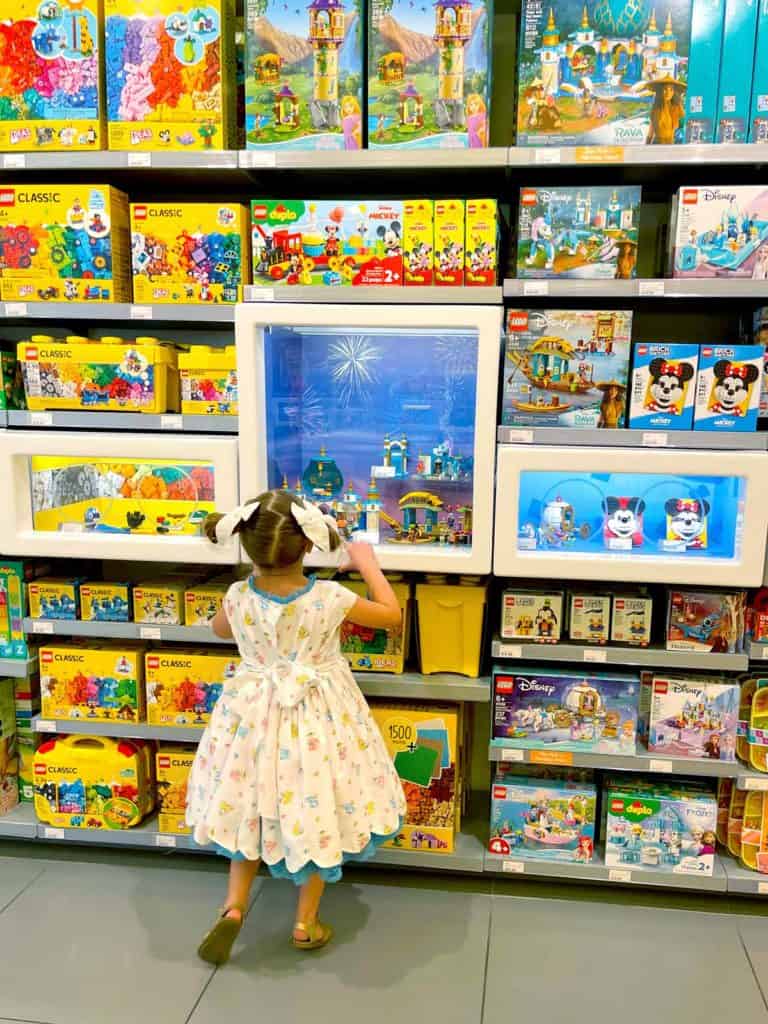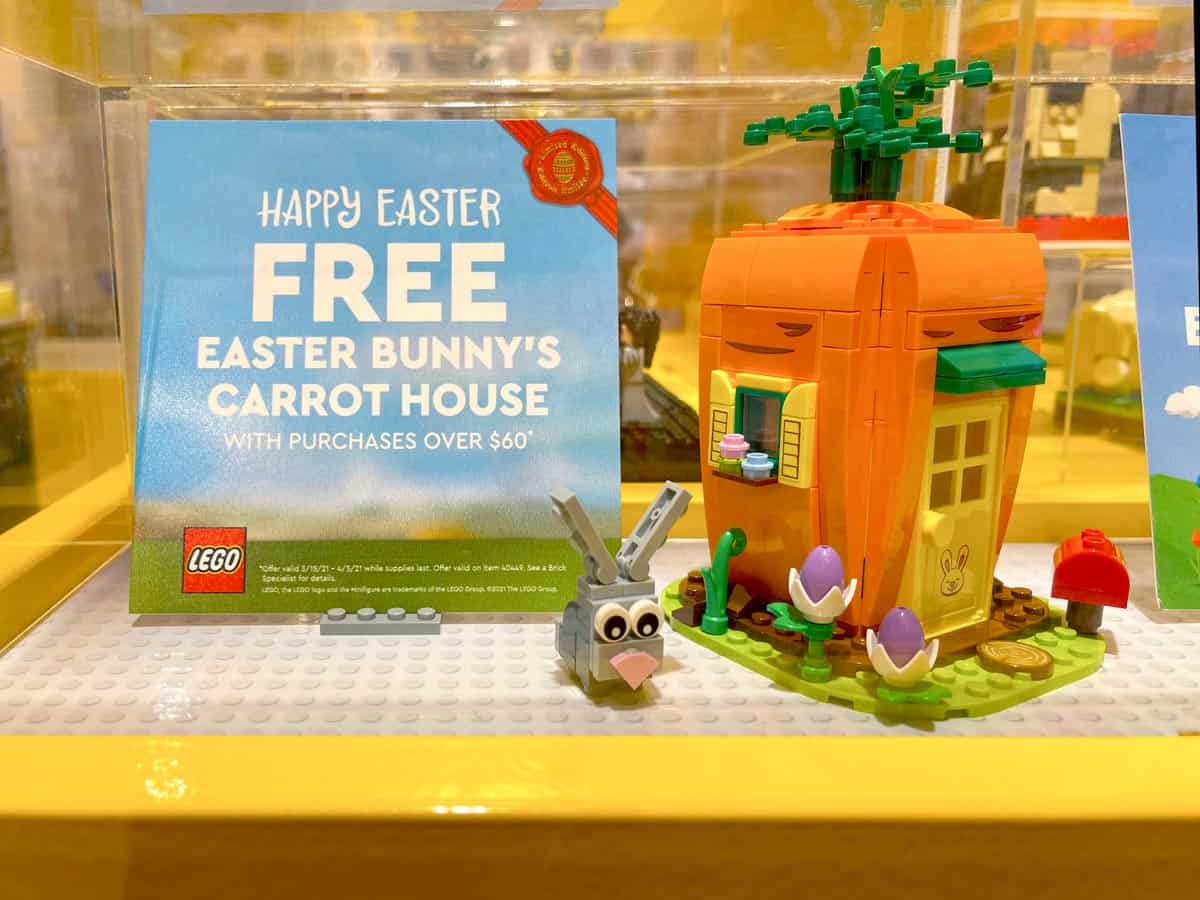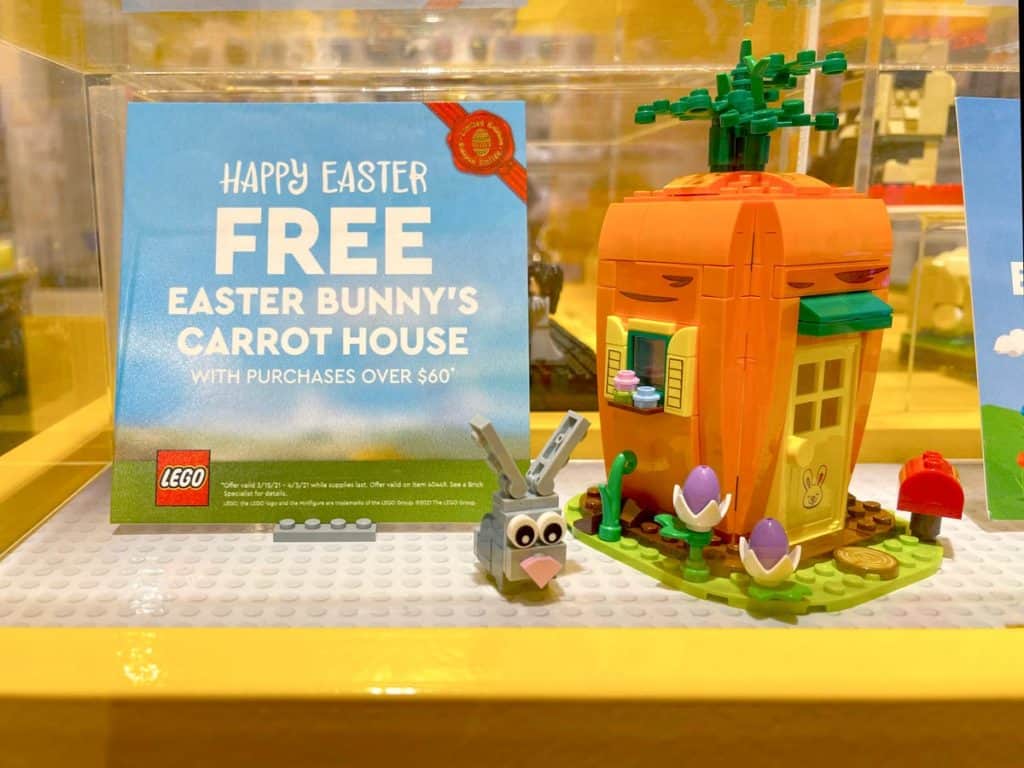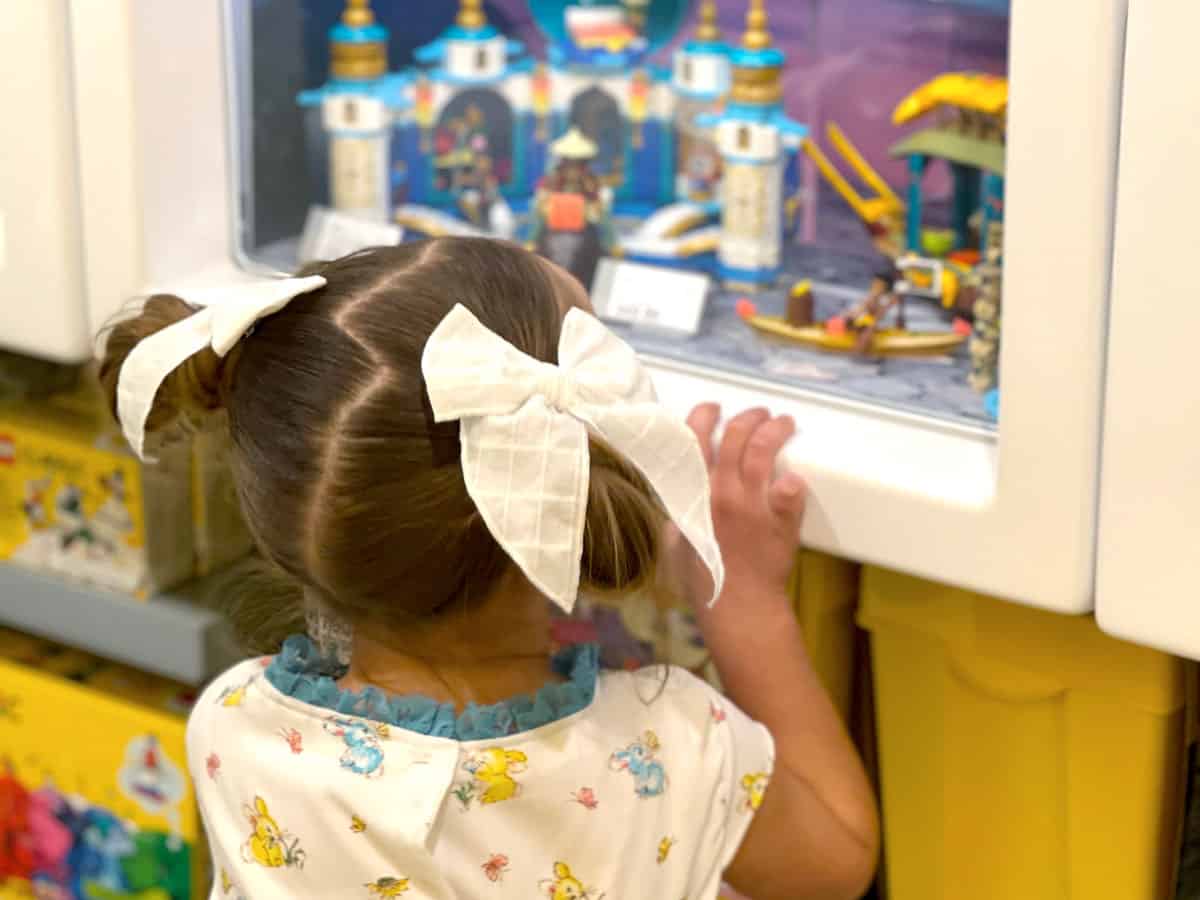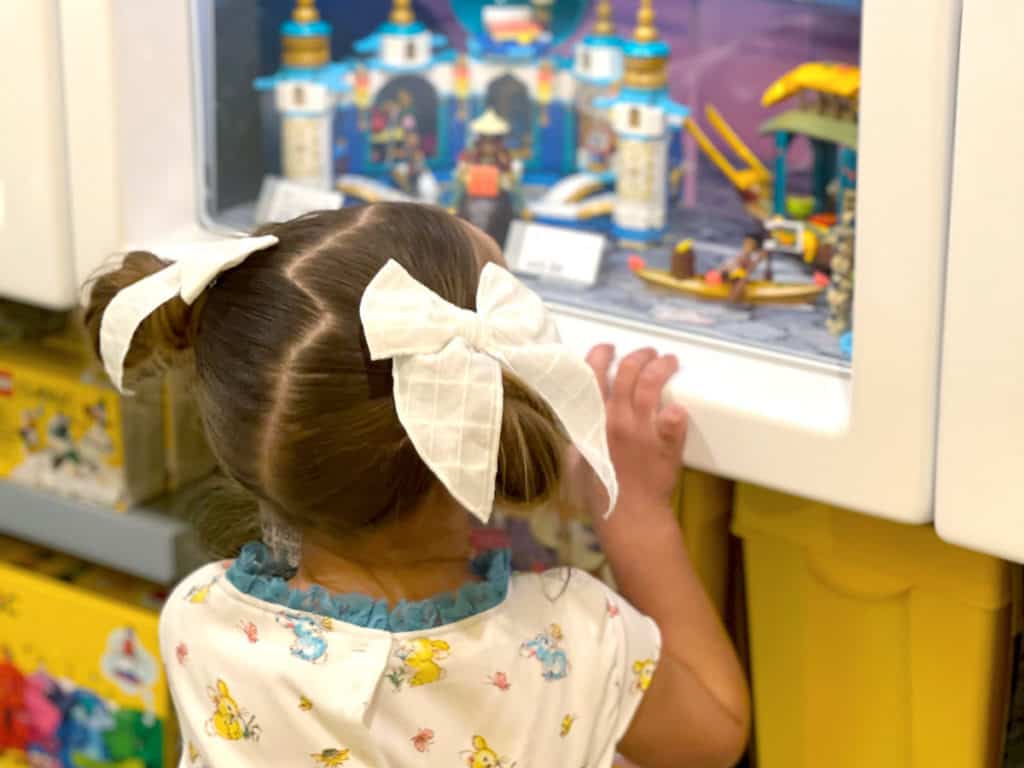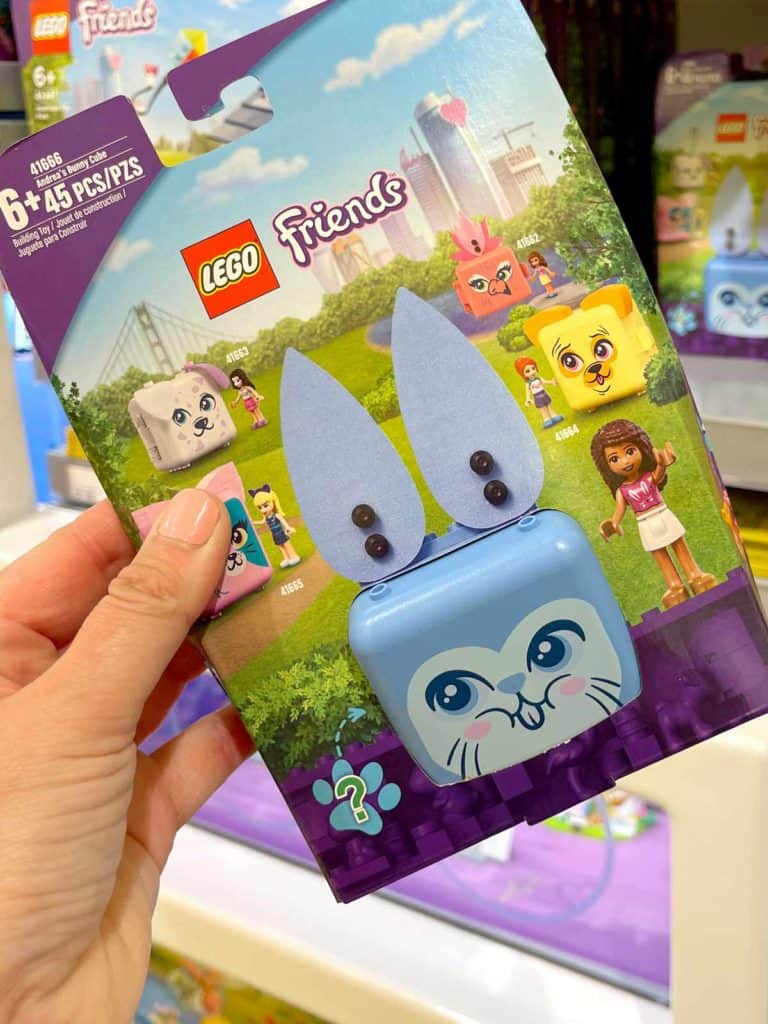 Fun Stores for Kids and Teens at South Coast Plaza
One of my daughter's favorite shops to stop at was the Nectar Bath Treats Store. It looks like a giant treat shop, but the treats are actually soaps and bath bombs. She had a blast smelling all the colorful treat-shaped soaps. And the staff was super sweet and even did a bubble demonstration with her.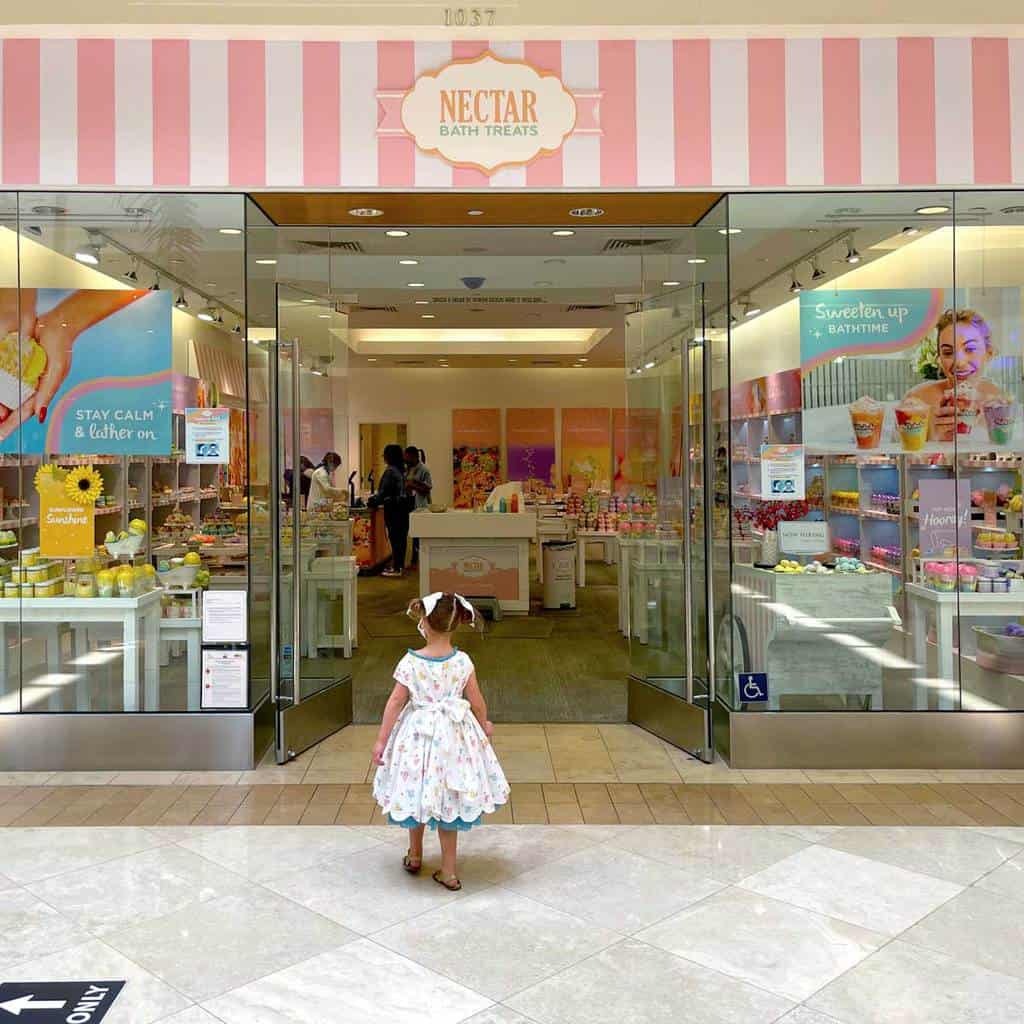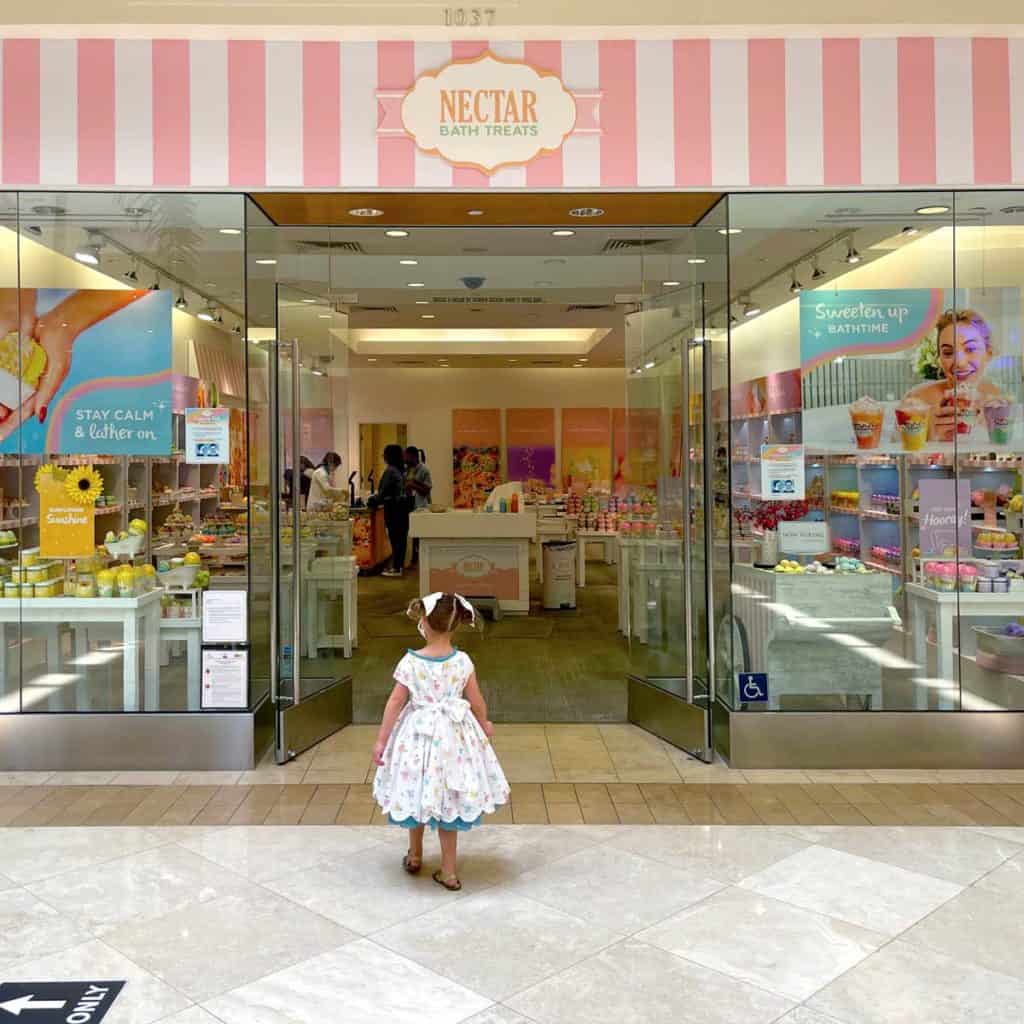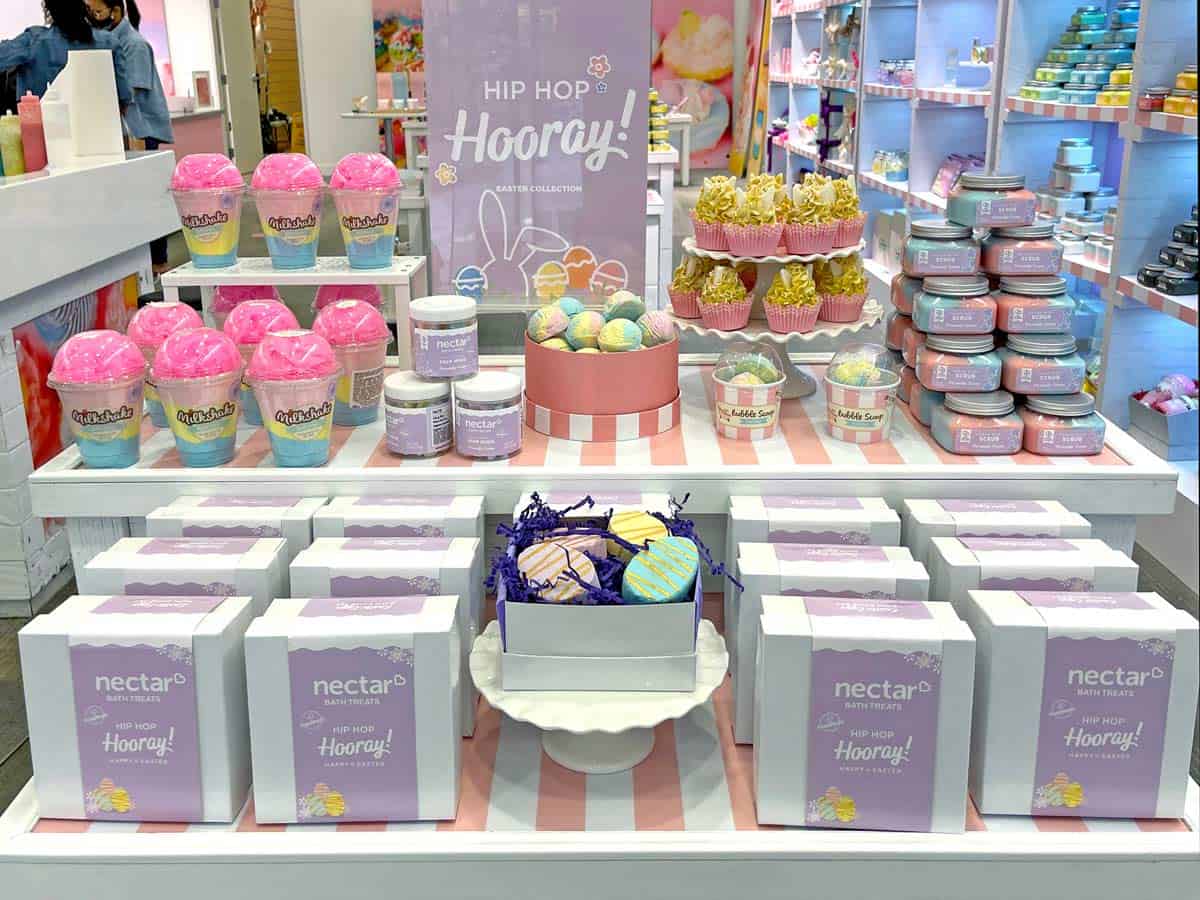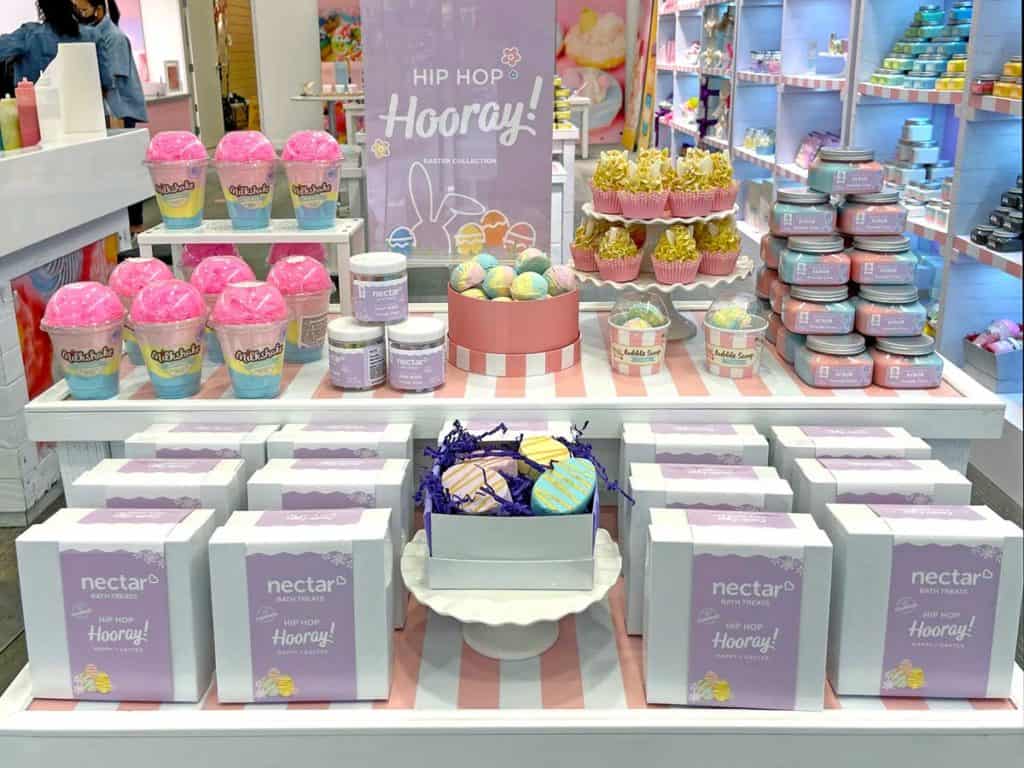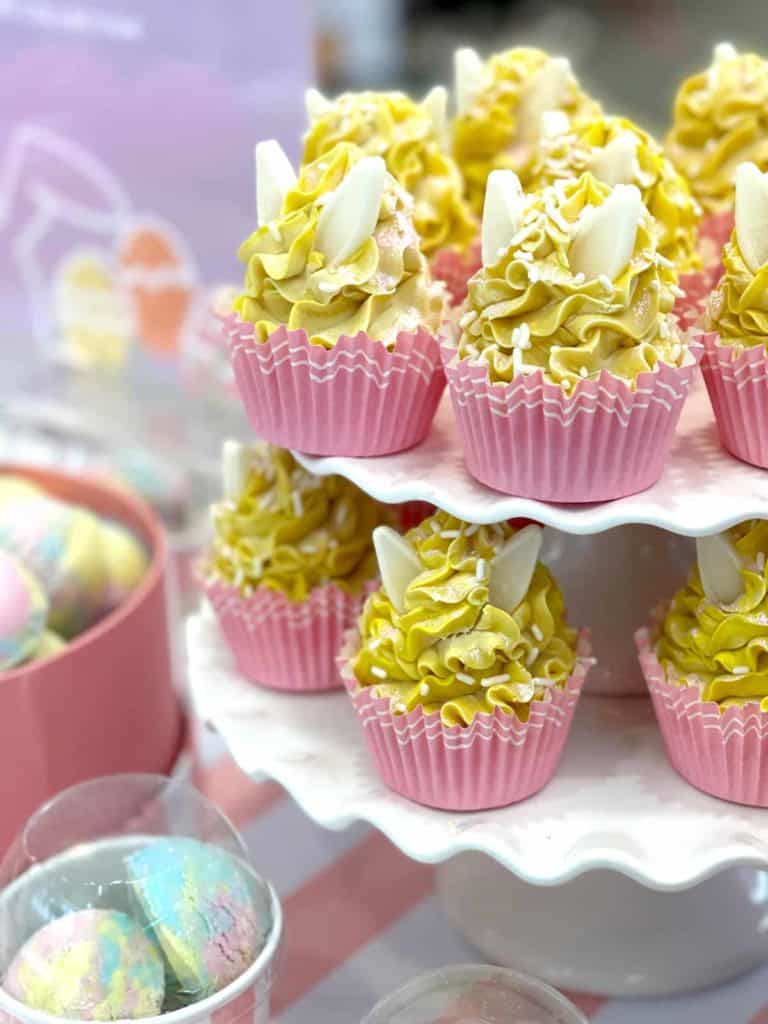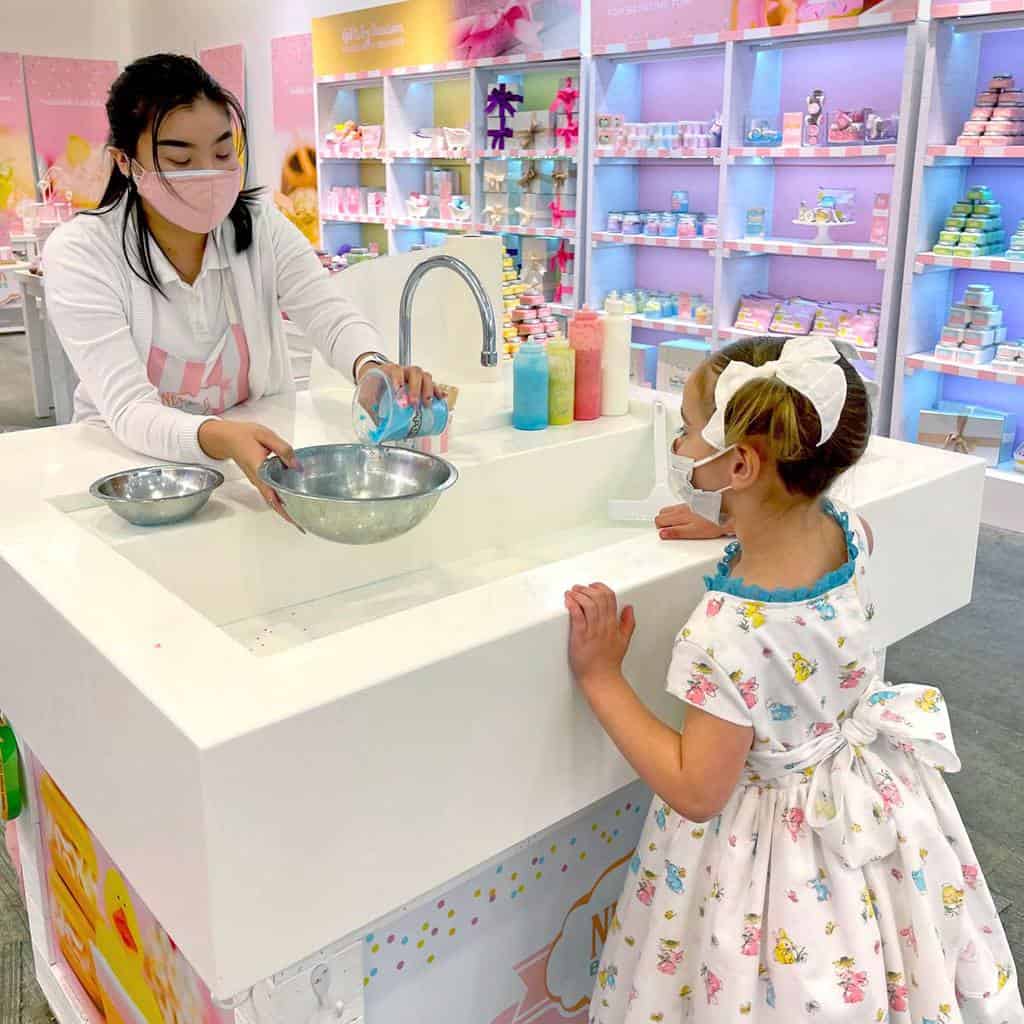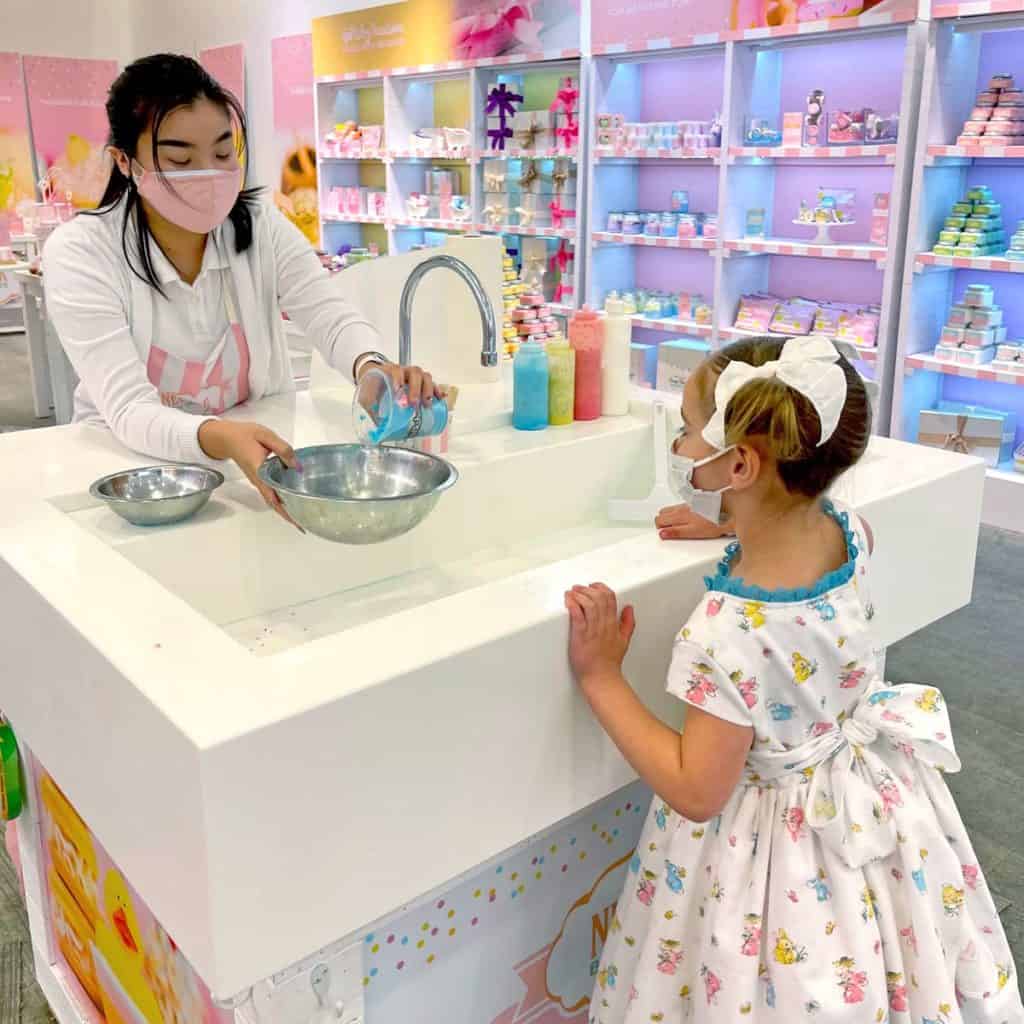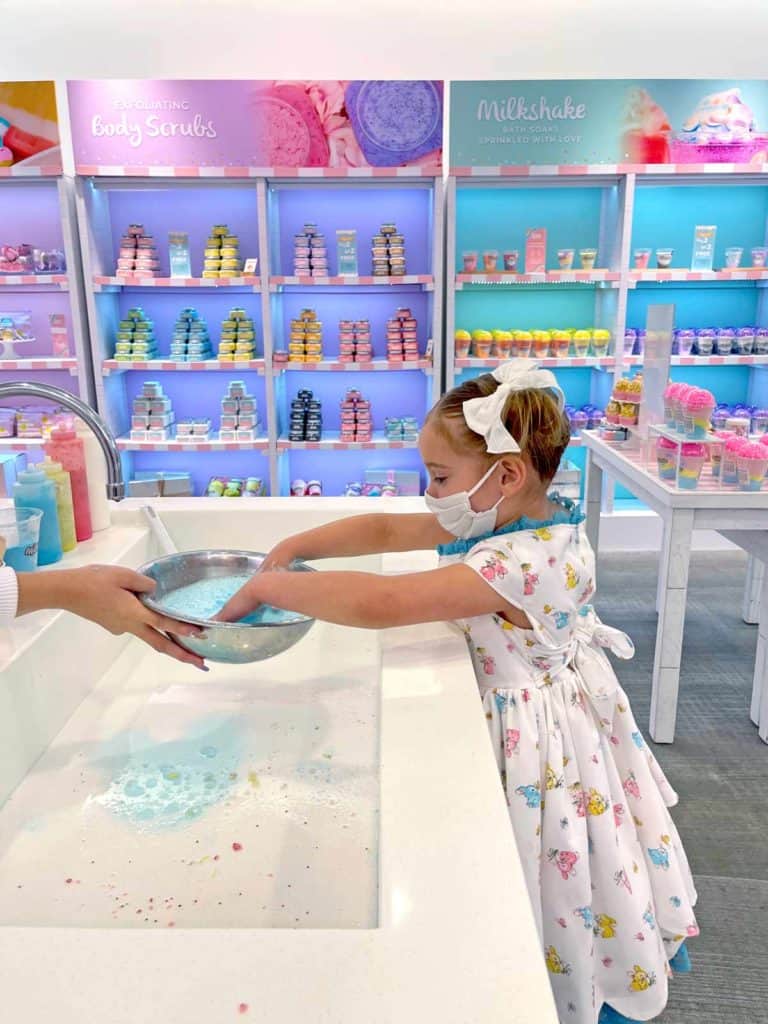 Of course, my favorite thing was the popsicle treats!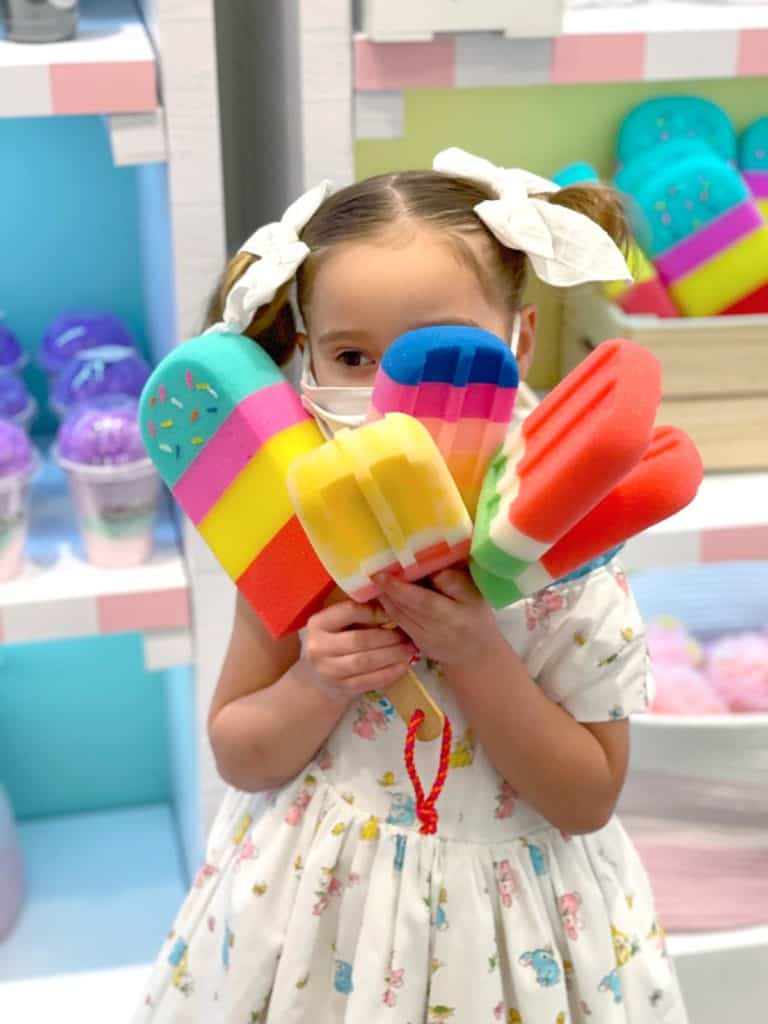 Kids Clothing Stores
Looking for that perfect spring outfit for the kiddies? South Coast Plaza has some of my favorite clothing shops for kids. You will find babyGap, Gap Kids, Zara, Kids Atelier, H&M, Vans, Crewcuts by J.Crew, abercrombie kids, Jacadi Paris and Stella McCartney are some of our favorites.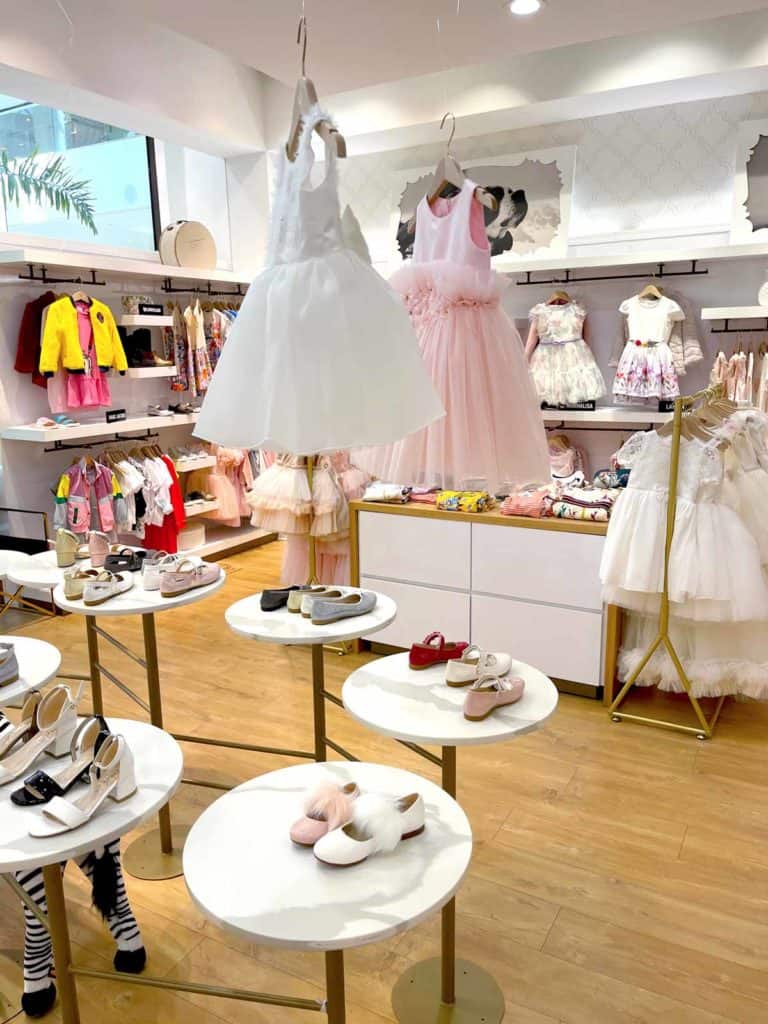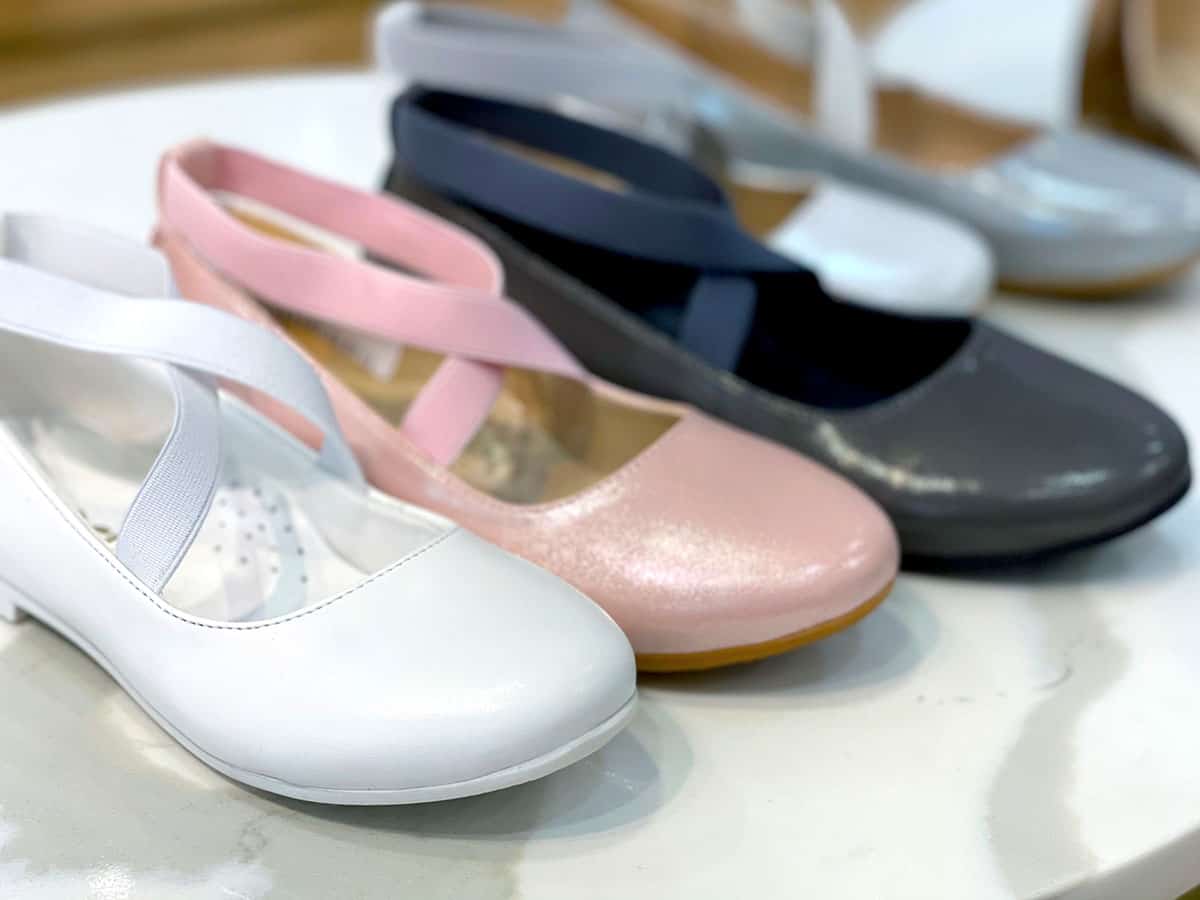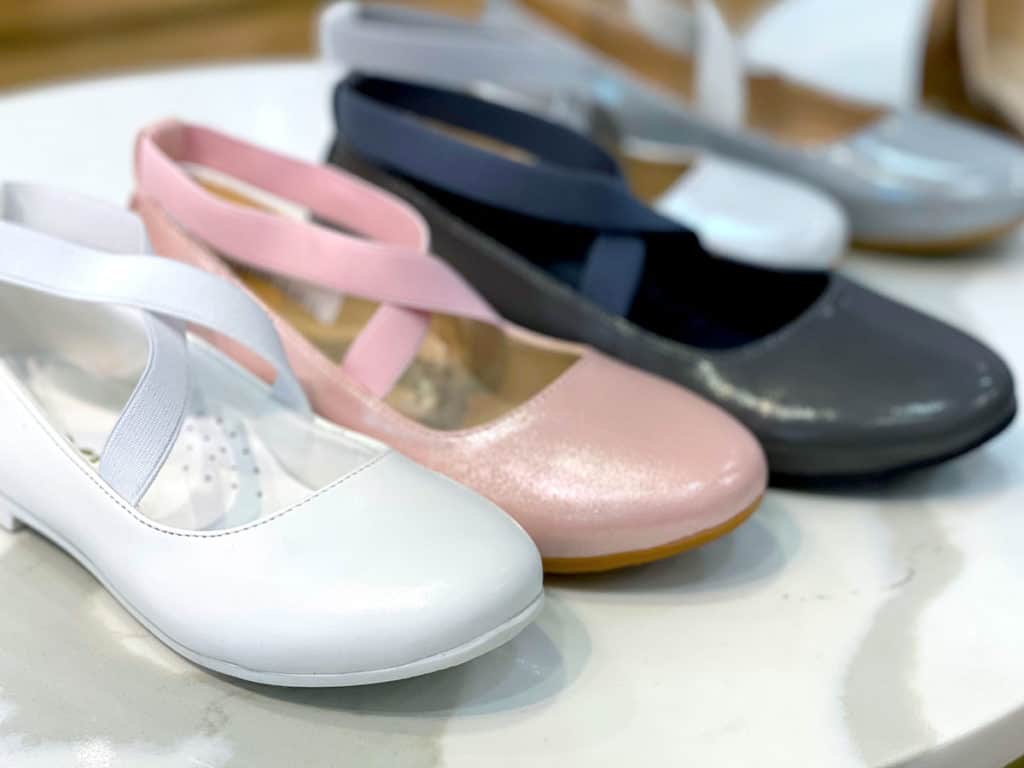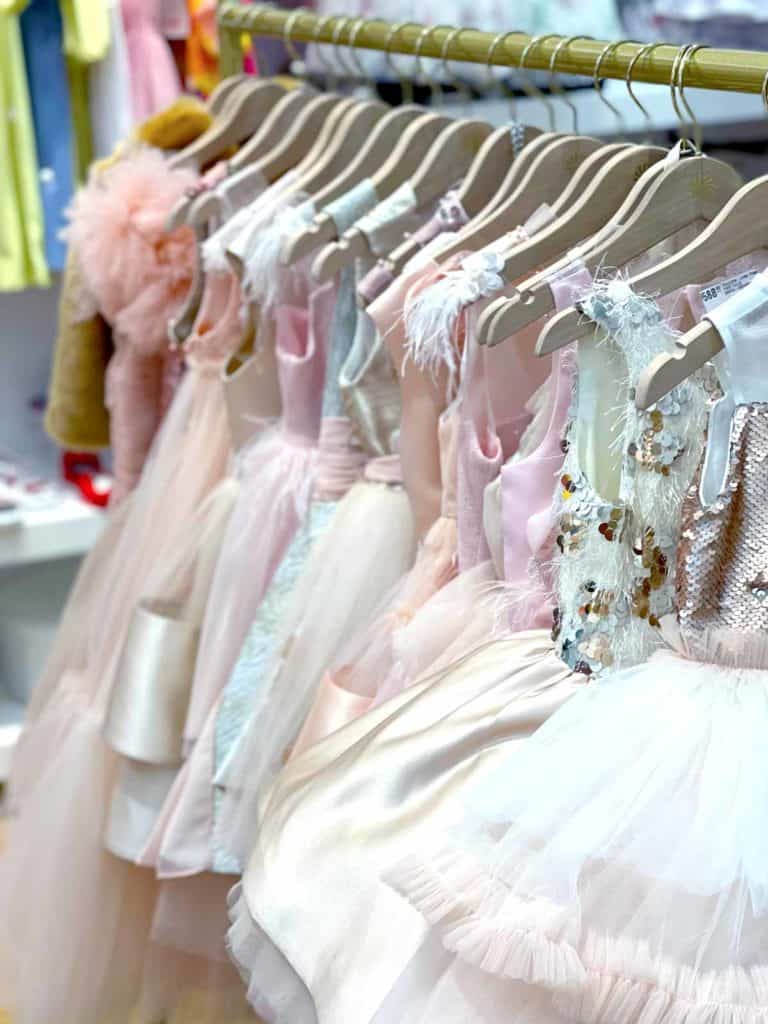 Even More Spring Decor at South Coast Plaza!
Did you know that there are two sections of South Coast Plaza? There is the main shopping center, and then if you cross the bridge, there is more shopping and more Spring decor! Or you can drive if that is easier with the kiddies. This is where you will find a lot of the home decor and kitchen stores. This adorable gazebo and garden is located in the center of this section of the shopping center. It's another perfect photo opportunity for spring and Easter. You can even walk through it.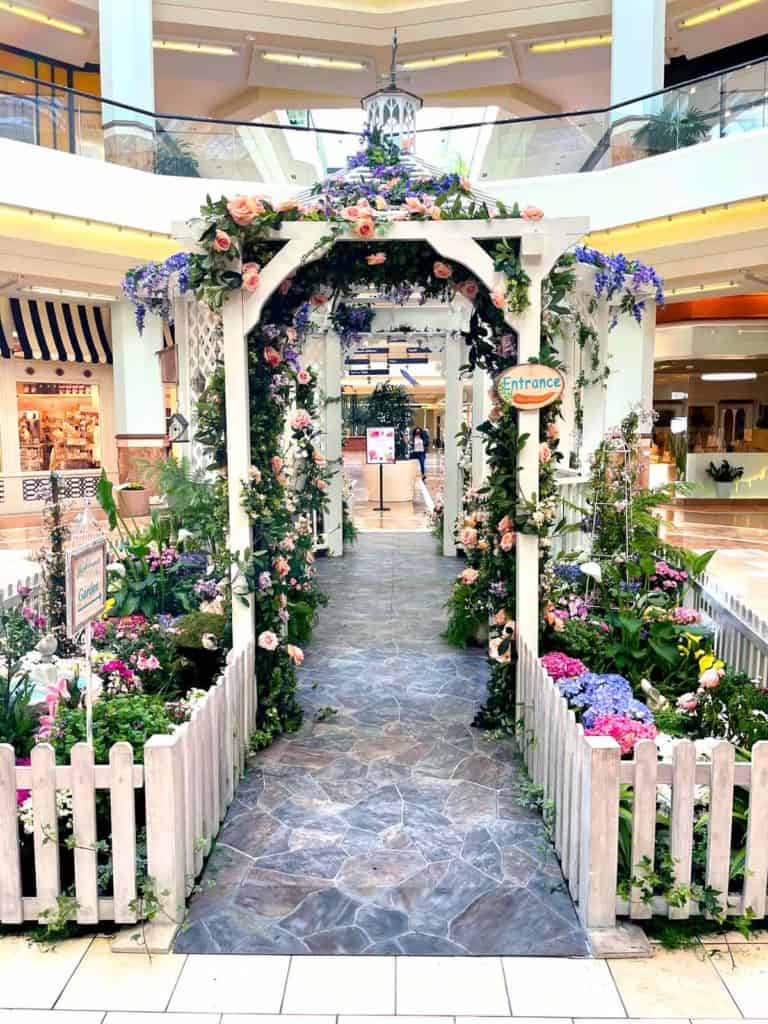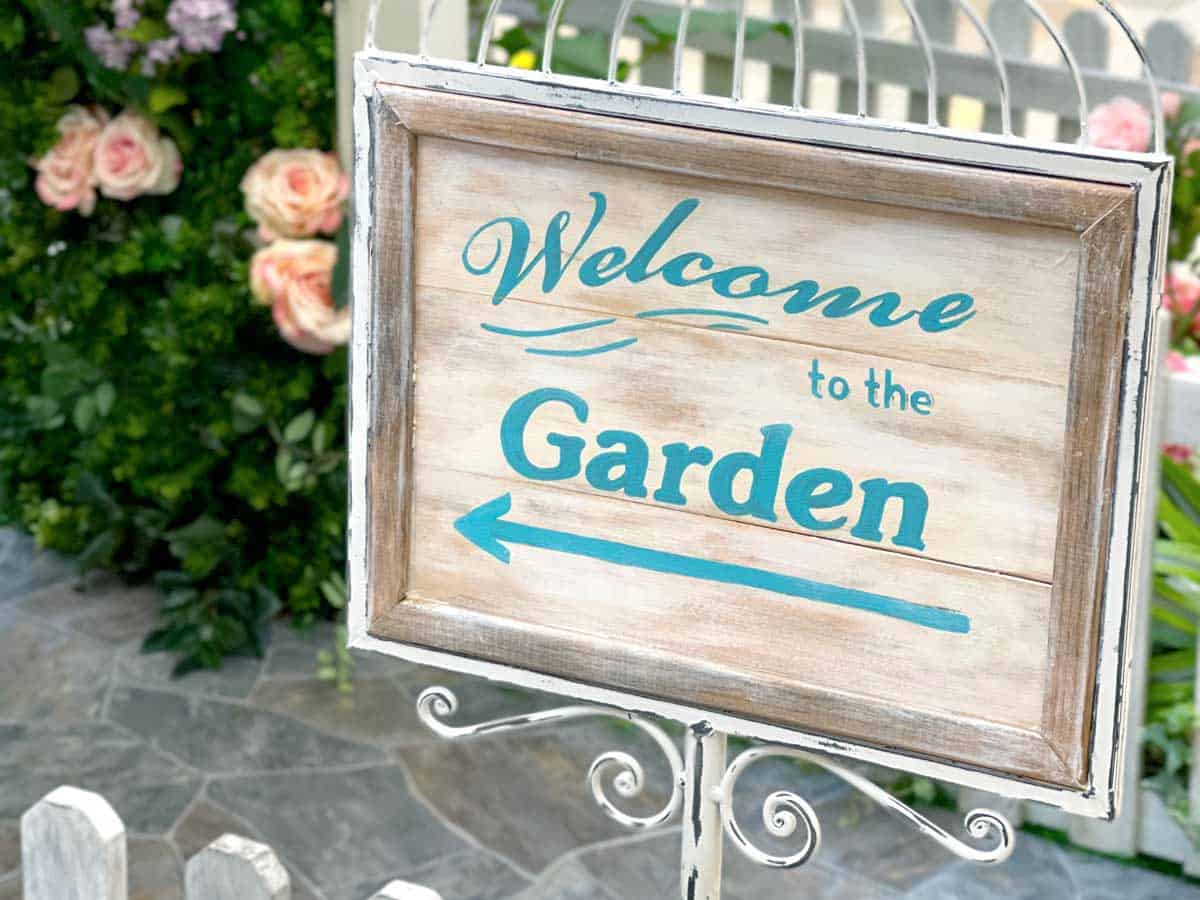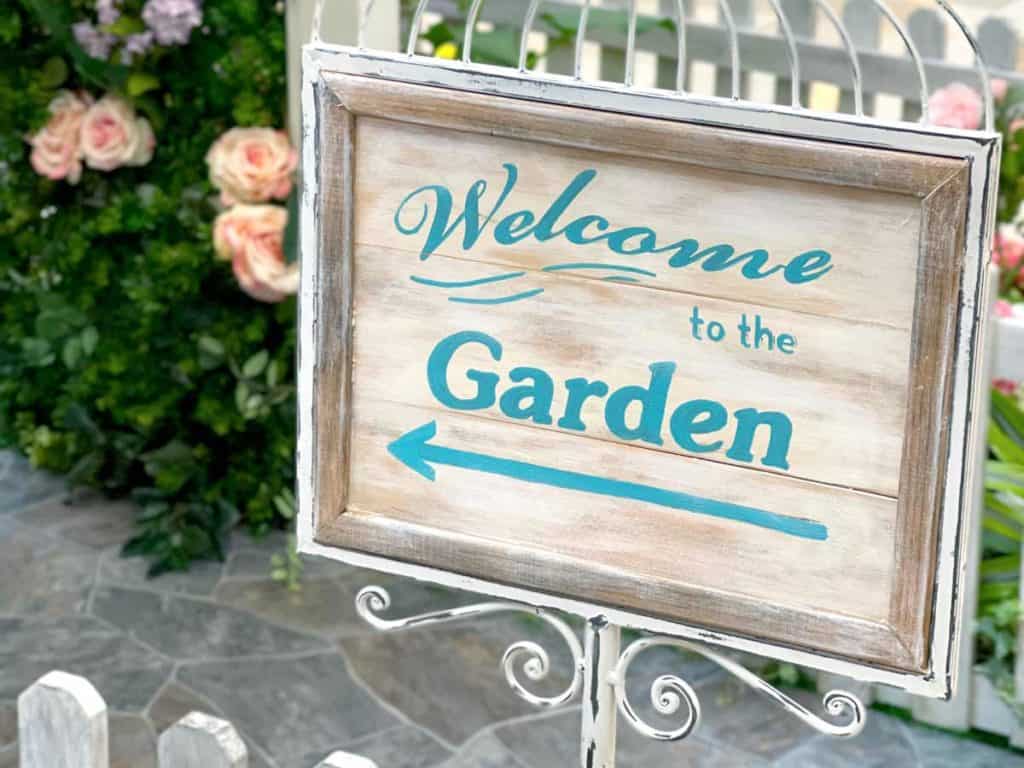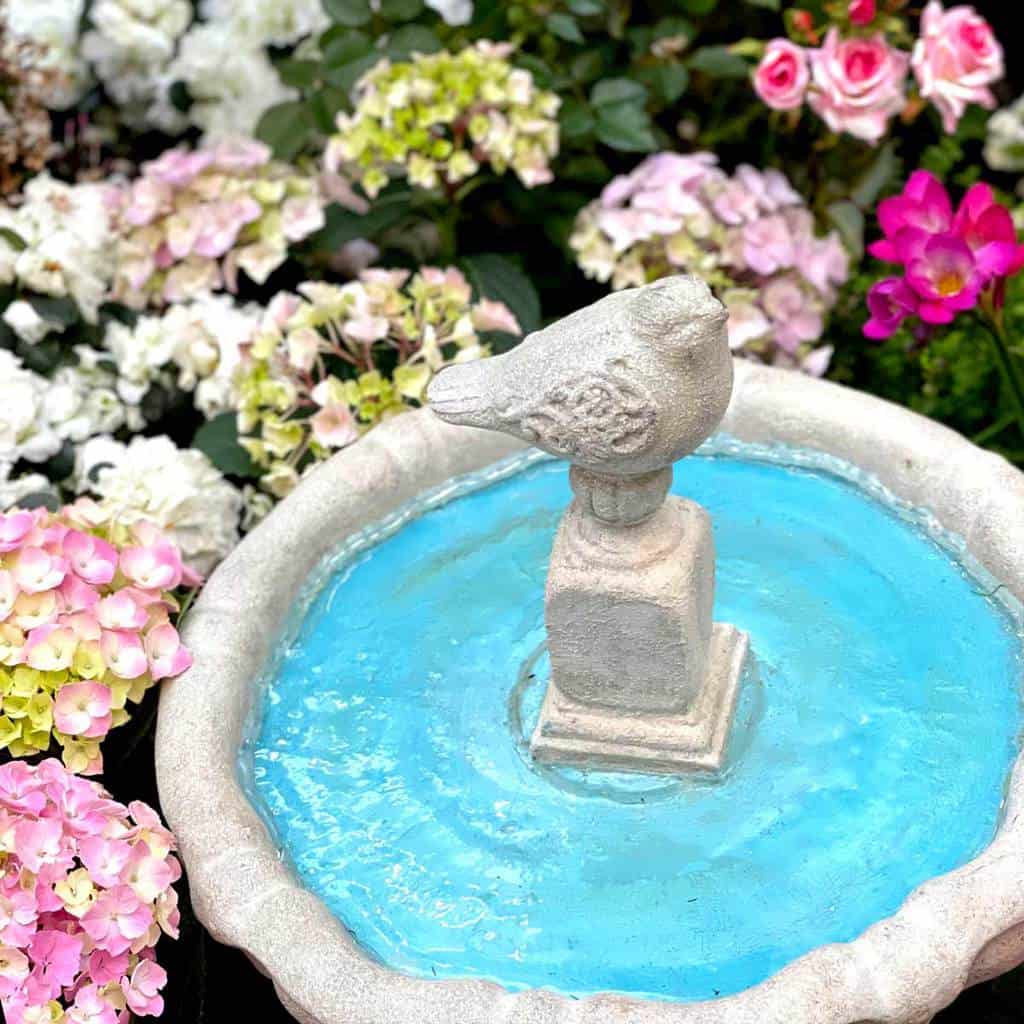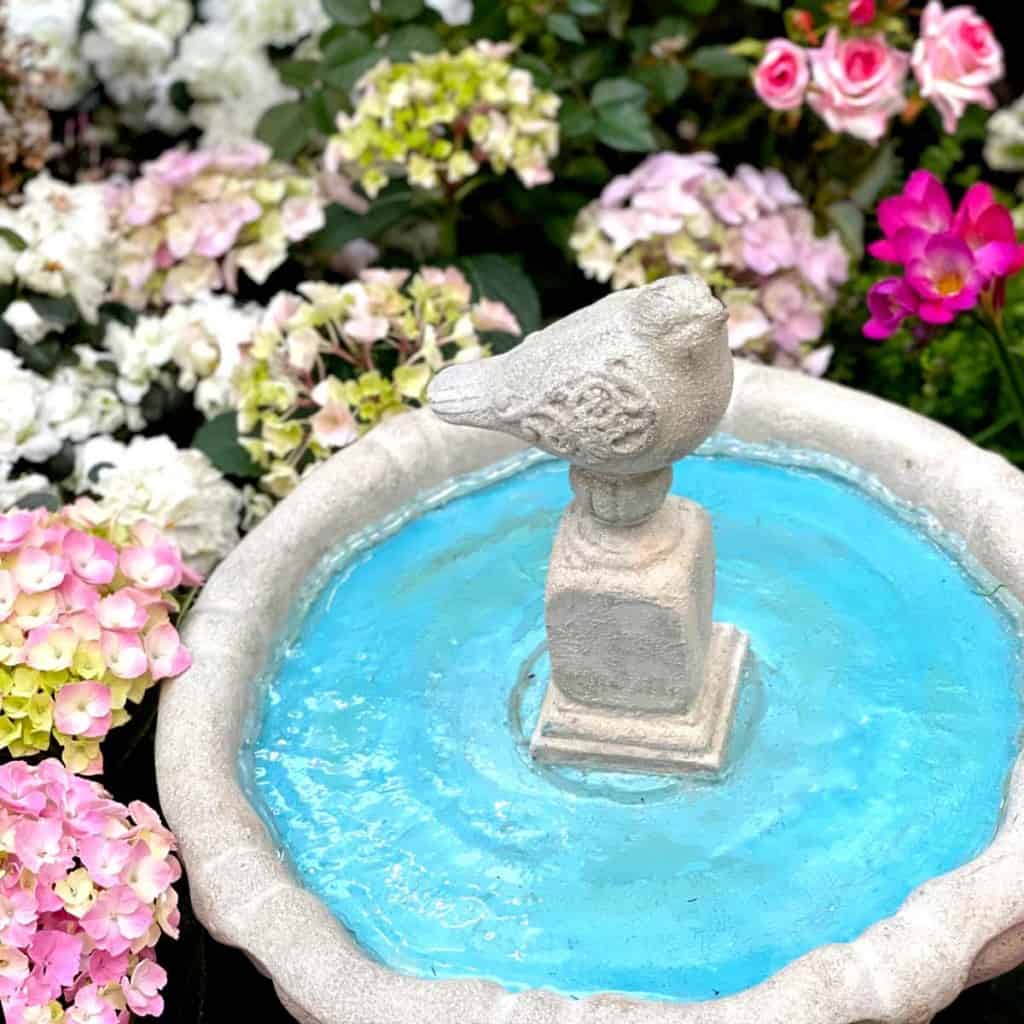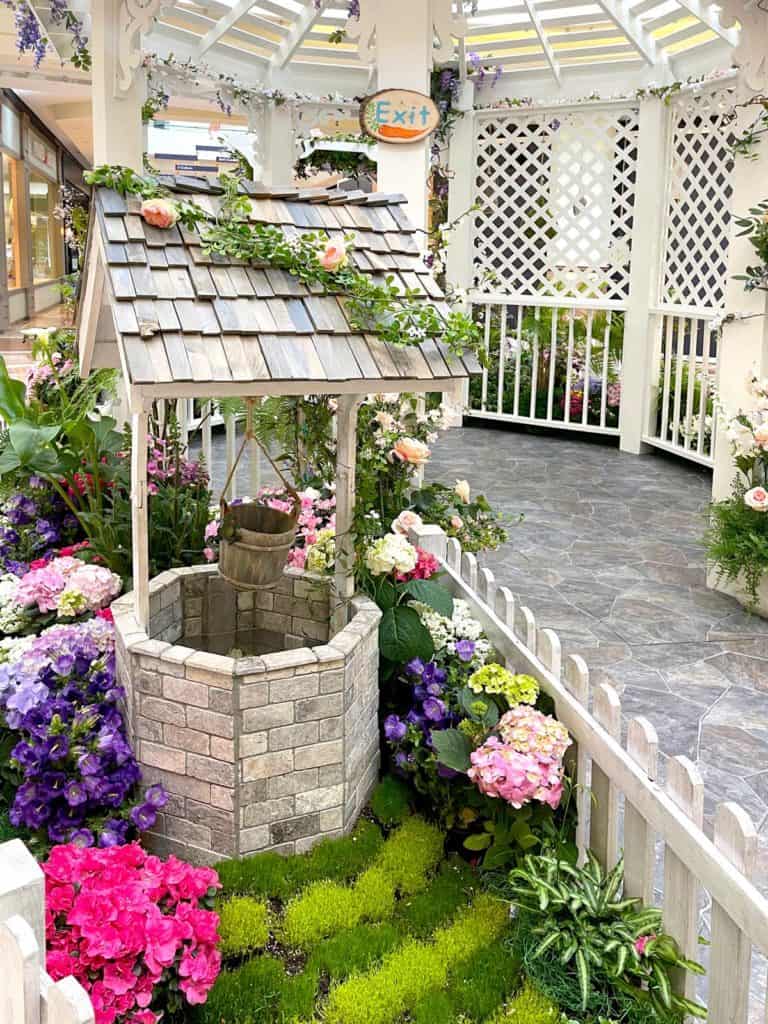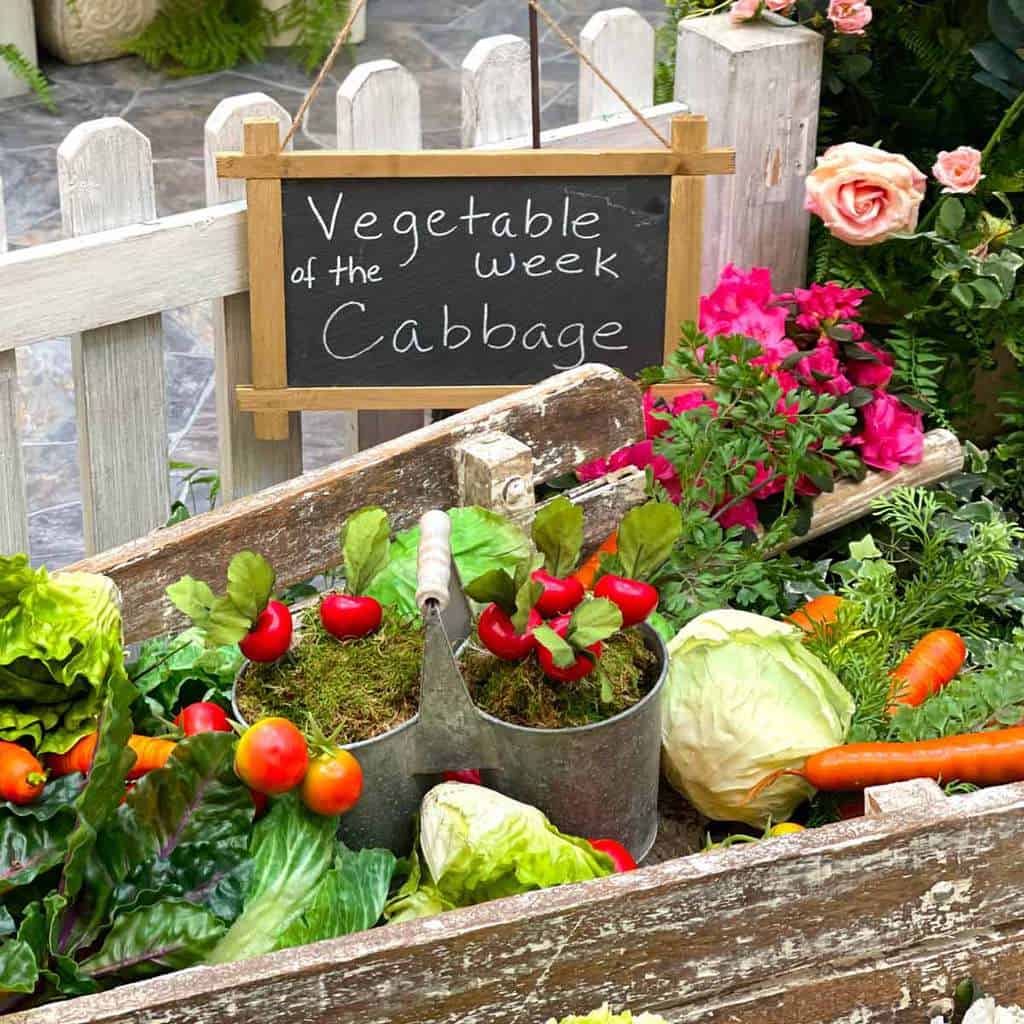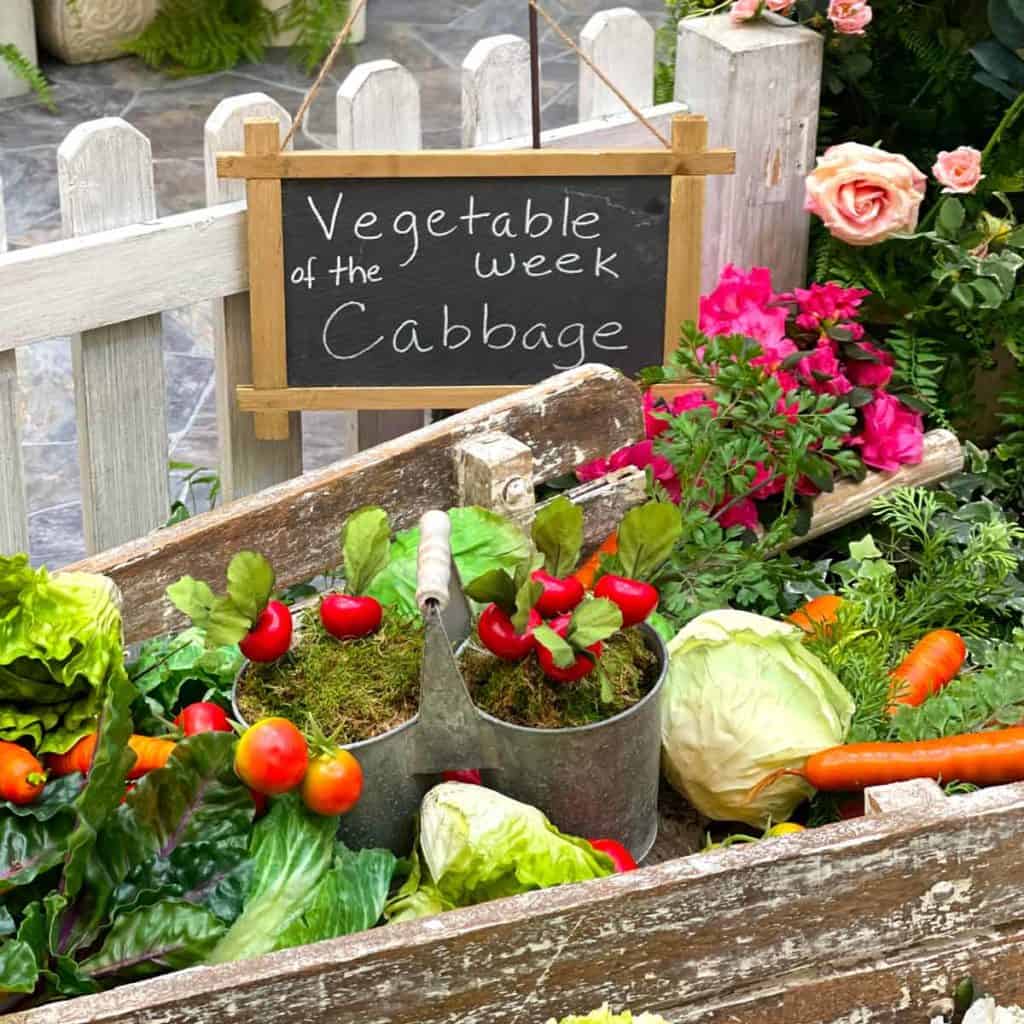 Home Decor and Kitchen Stores
If you need some last minute decorations for your Easter table, then look no further. Crystal Court has you covered. Some of our favorite stores are Pottery Barn, Pottery Barn Kids, Crate and Barrel, Williams Sonoma, West Elm, and Sur La Table.
Here are some of our favorite finds from Pottery Barn....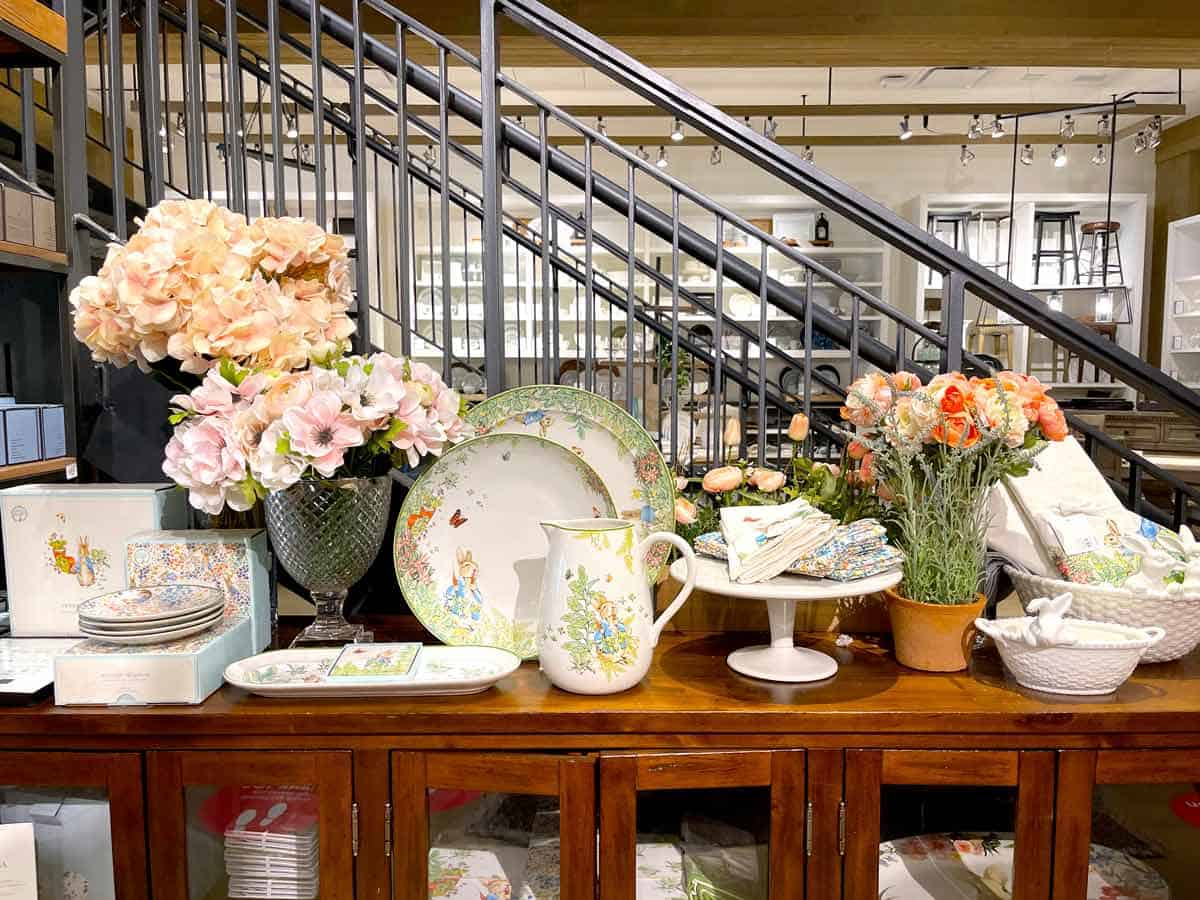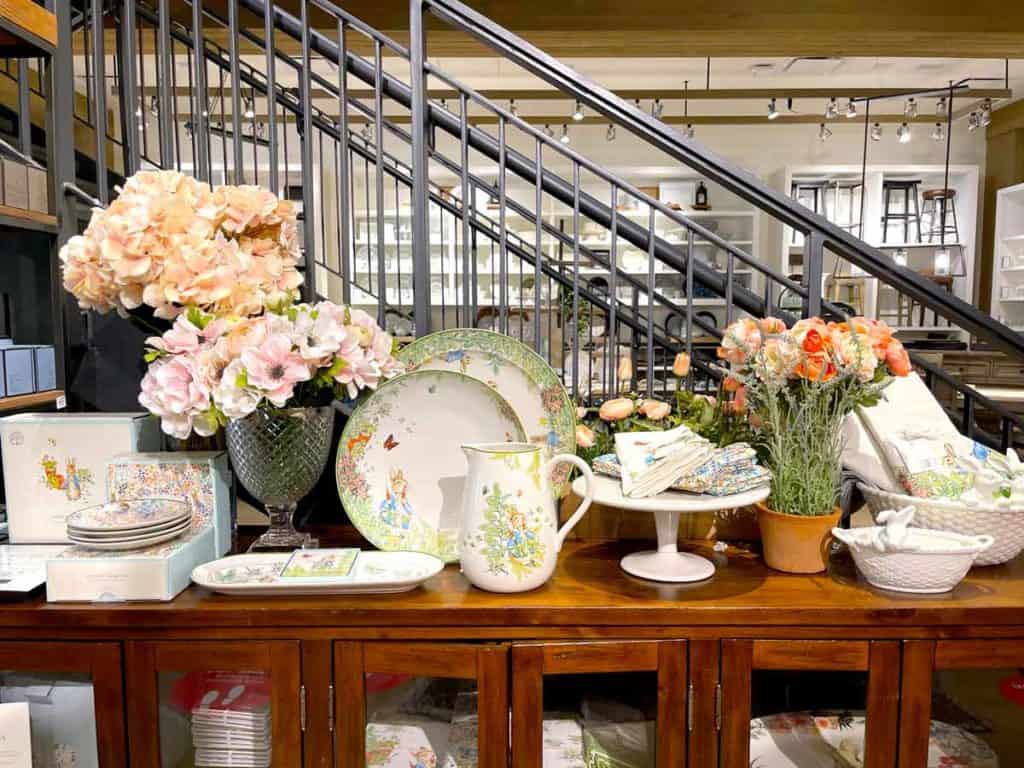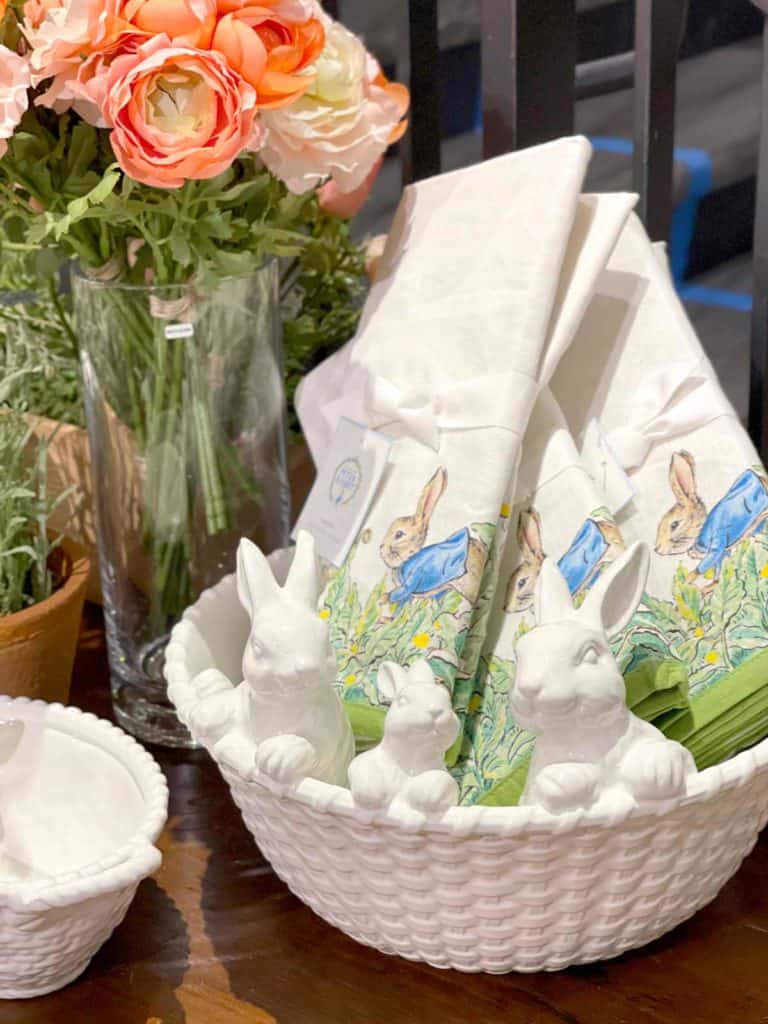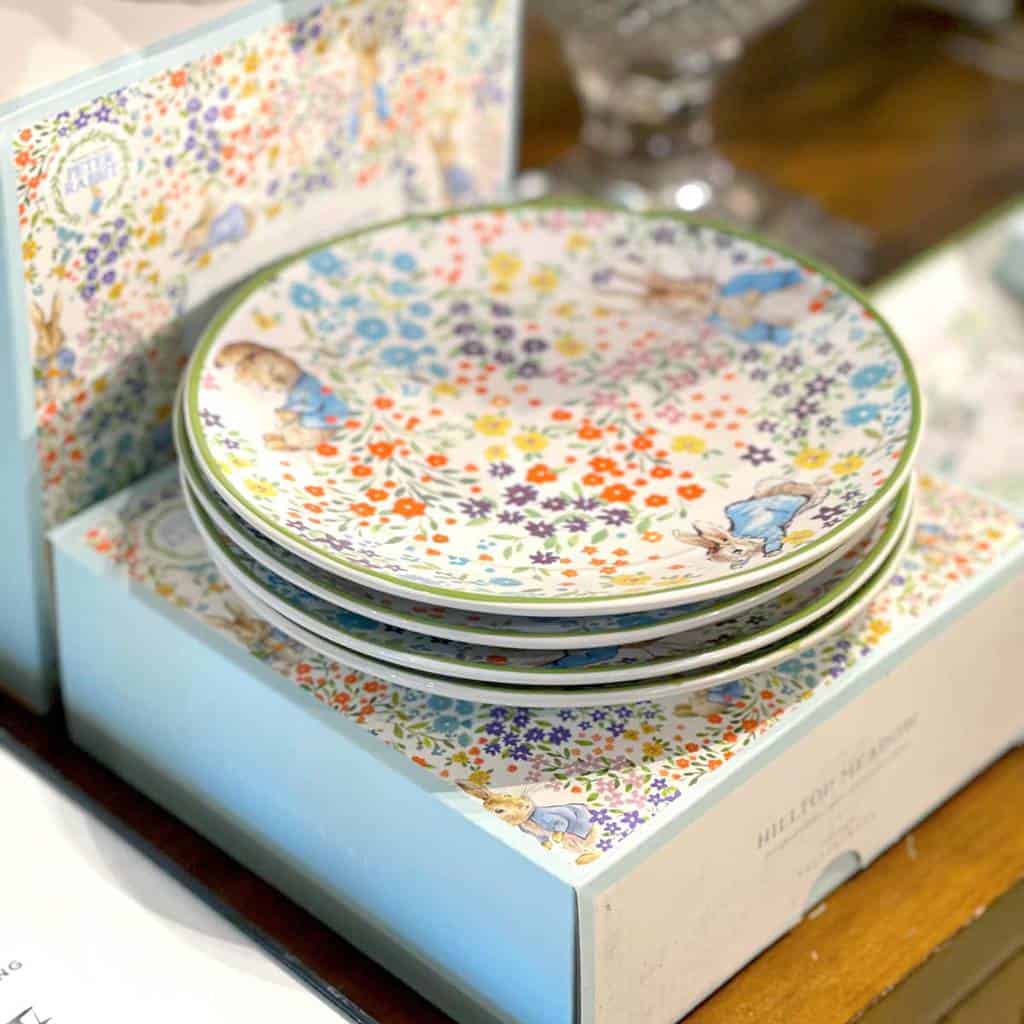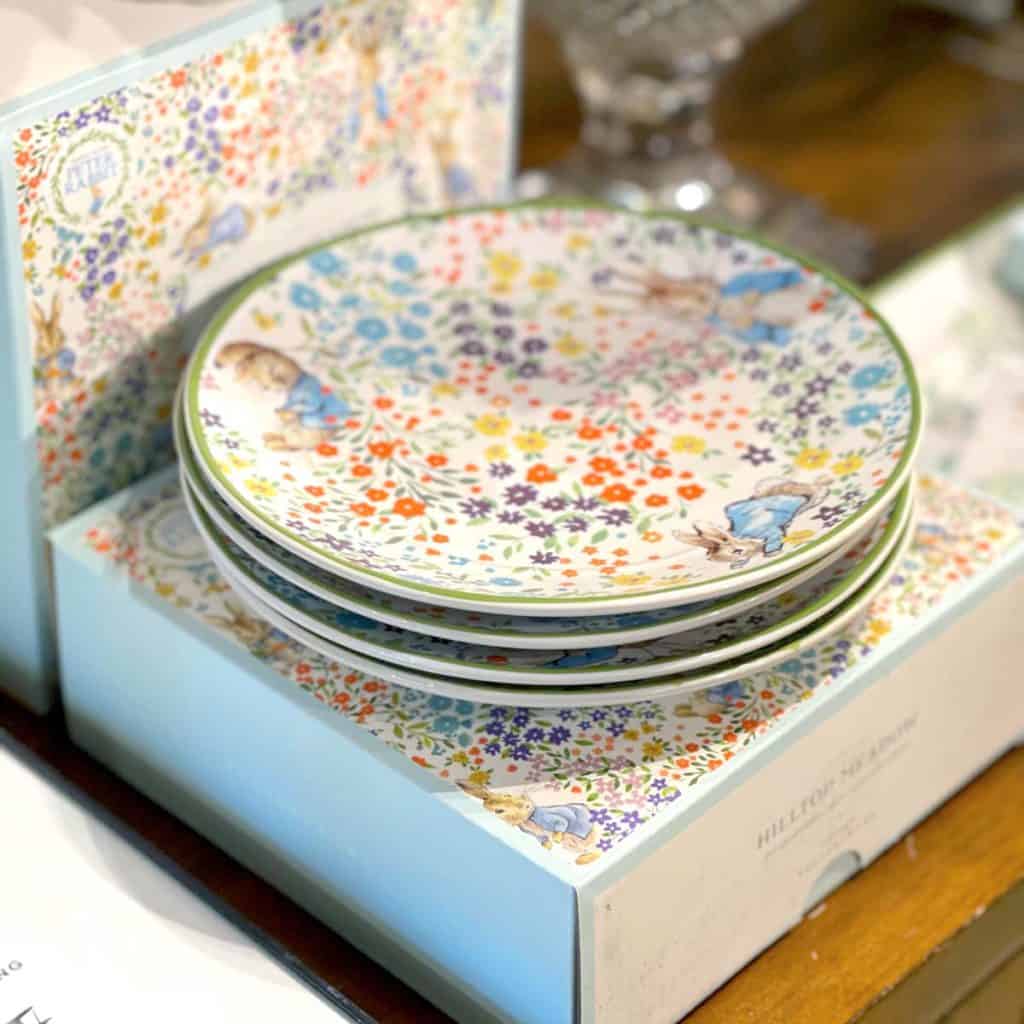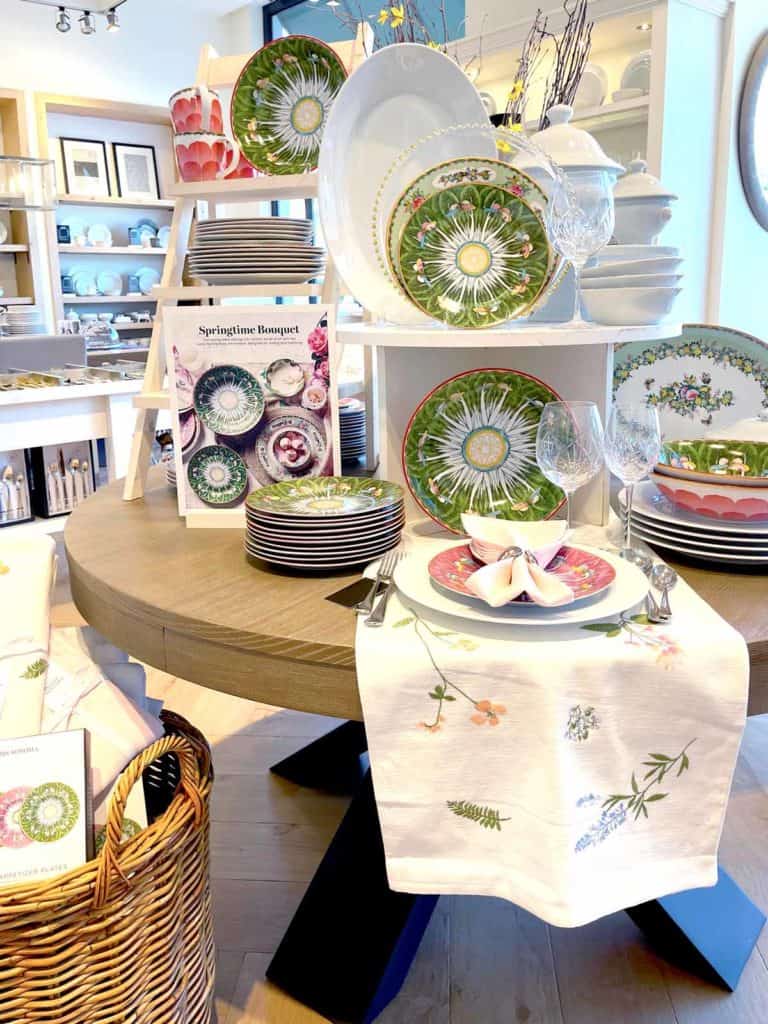 Here are some of our favorite finds from Williams-Sonoma....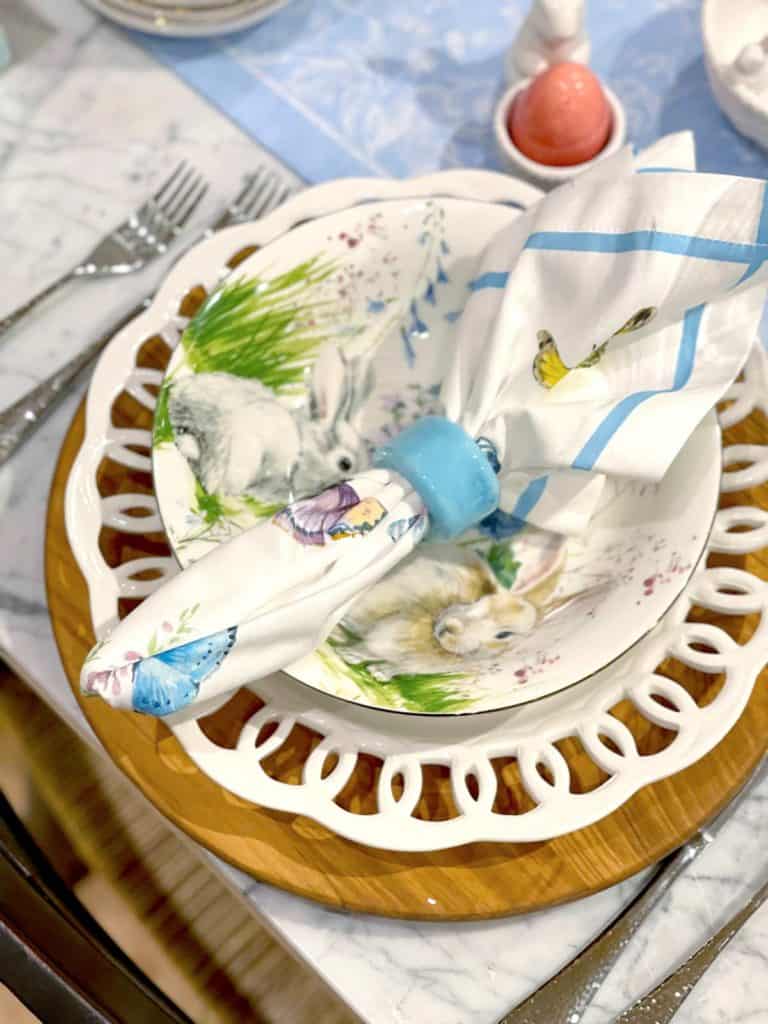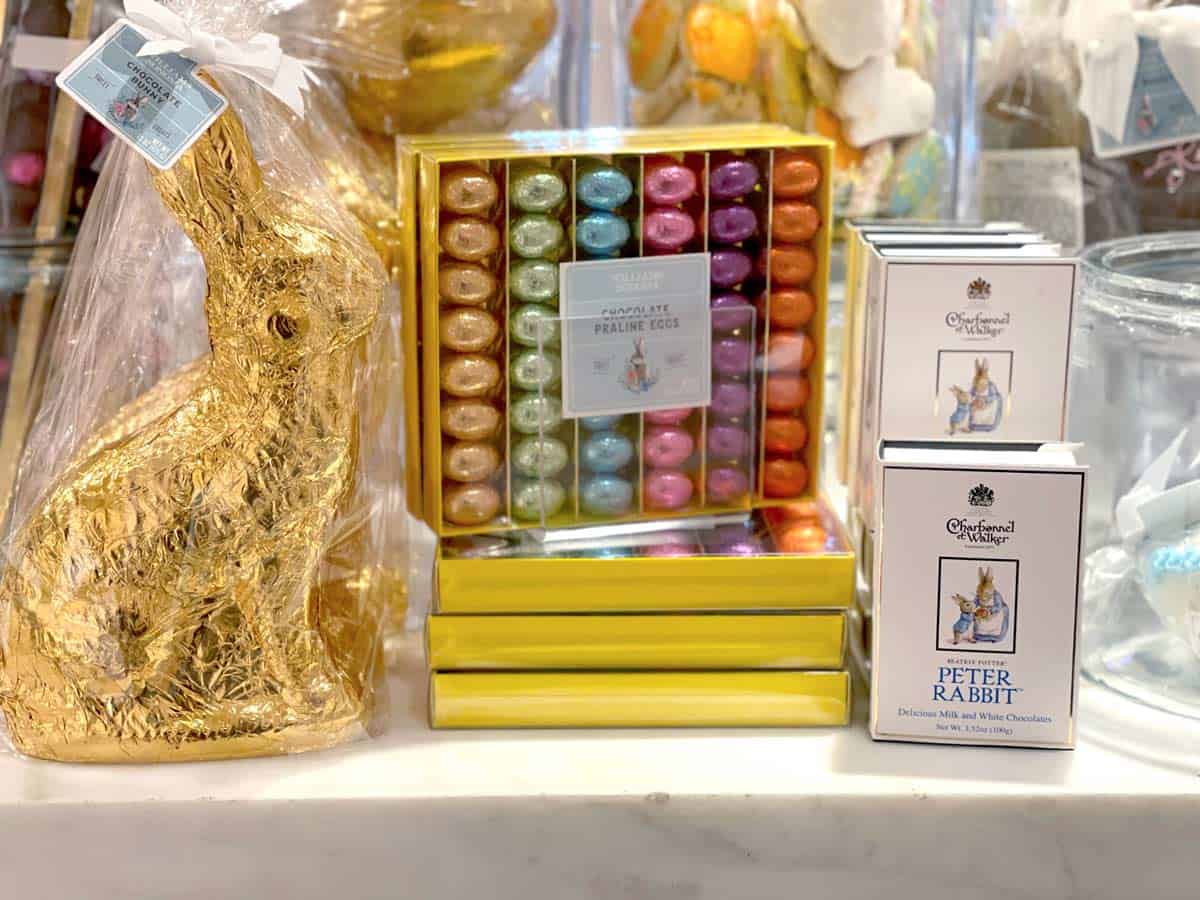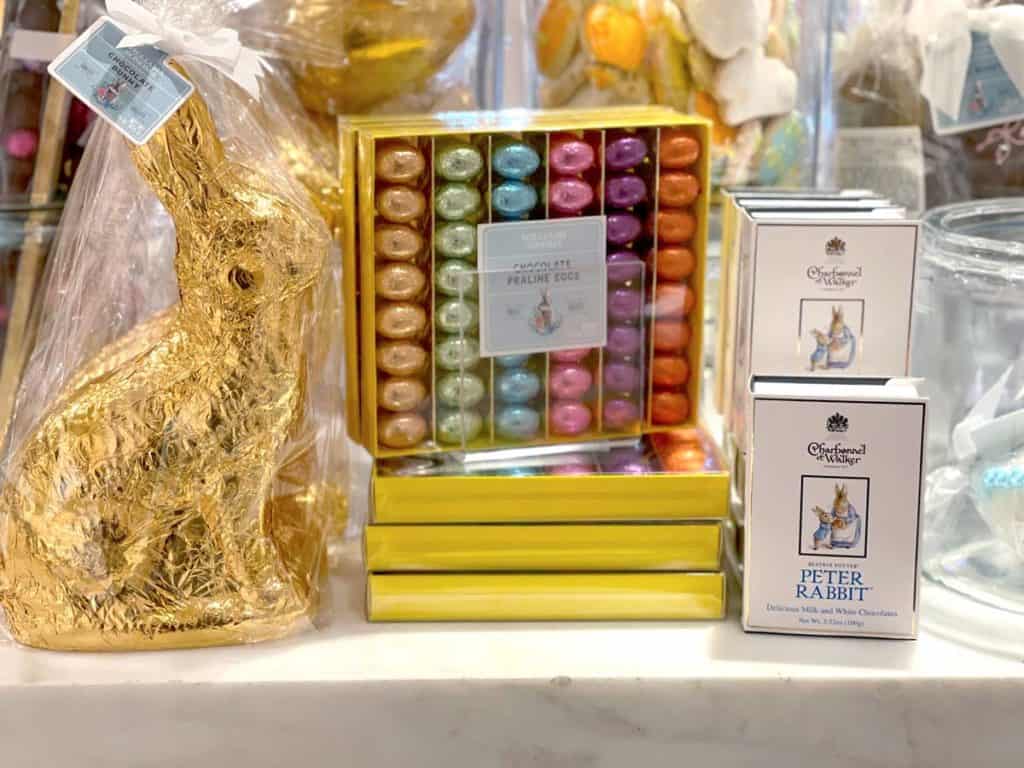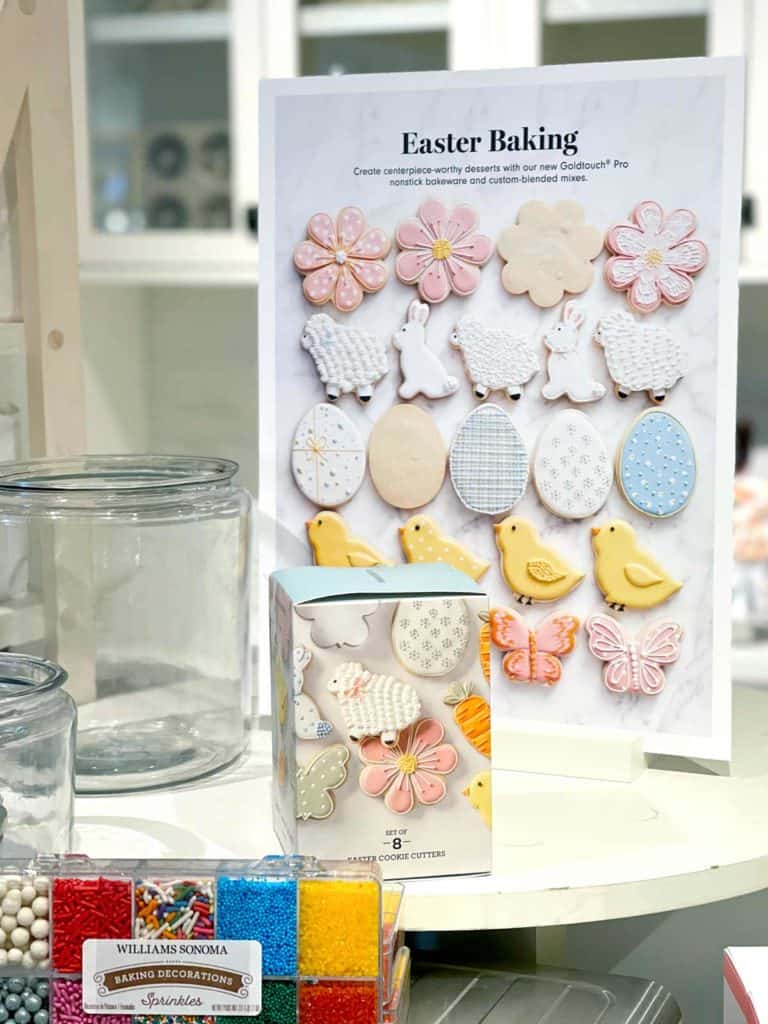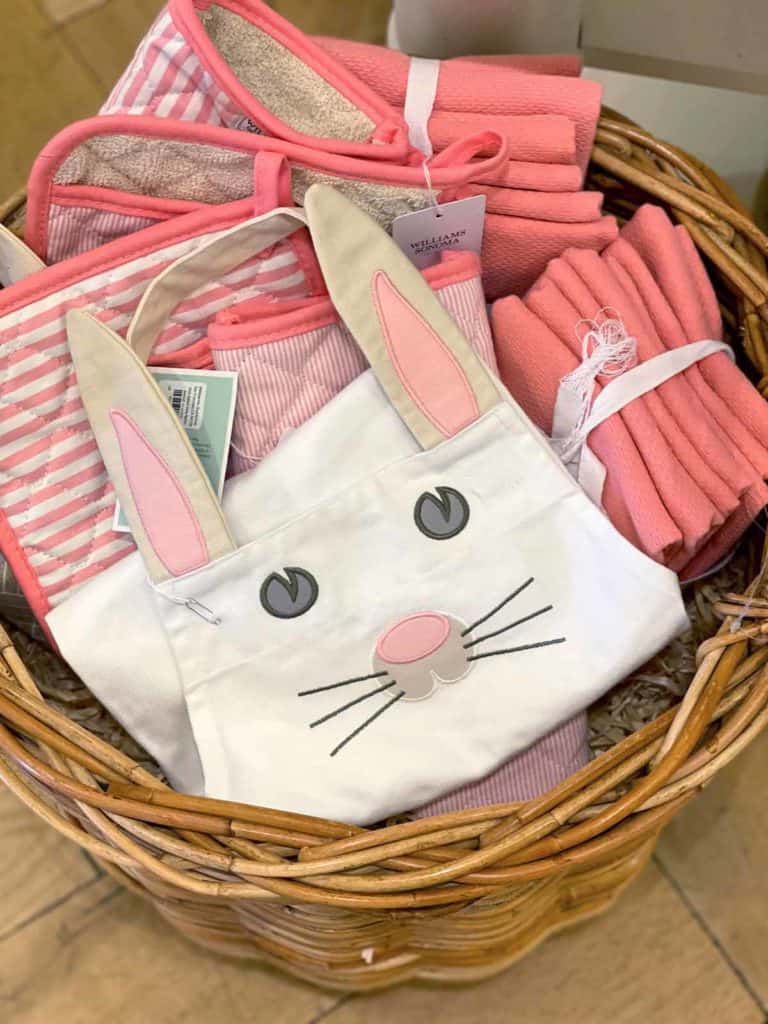 Don't forget to check out Pottery Barn Kids. They have heirloom quality toys, blankets, and even Easter decor. Check out these Easter baskets that you can choose fabric liners for. They are nice and big, and you can mix and match them for all your kids.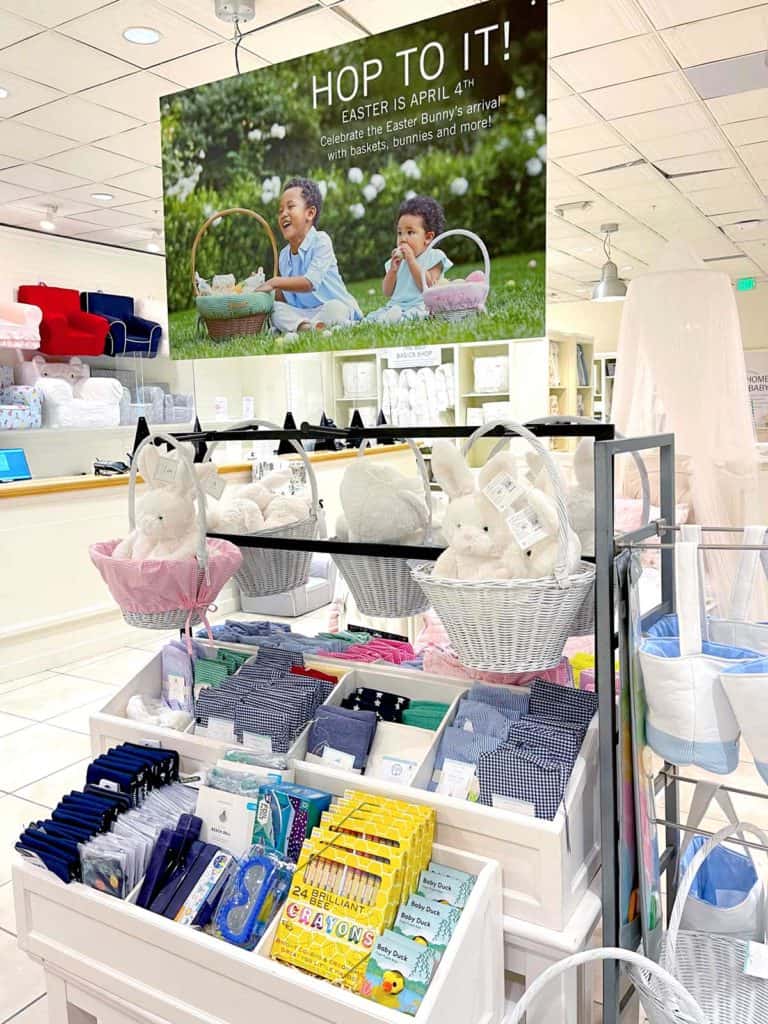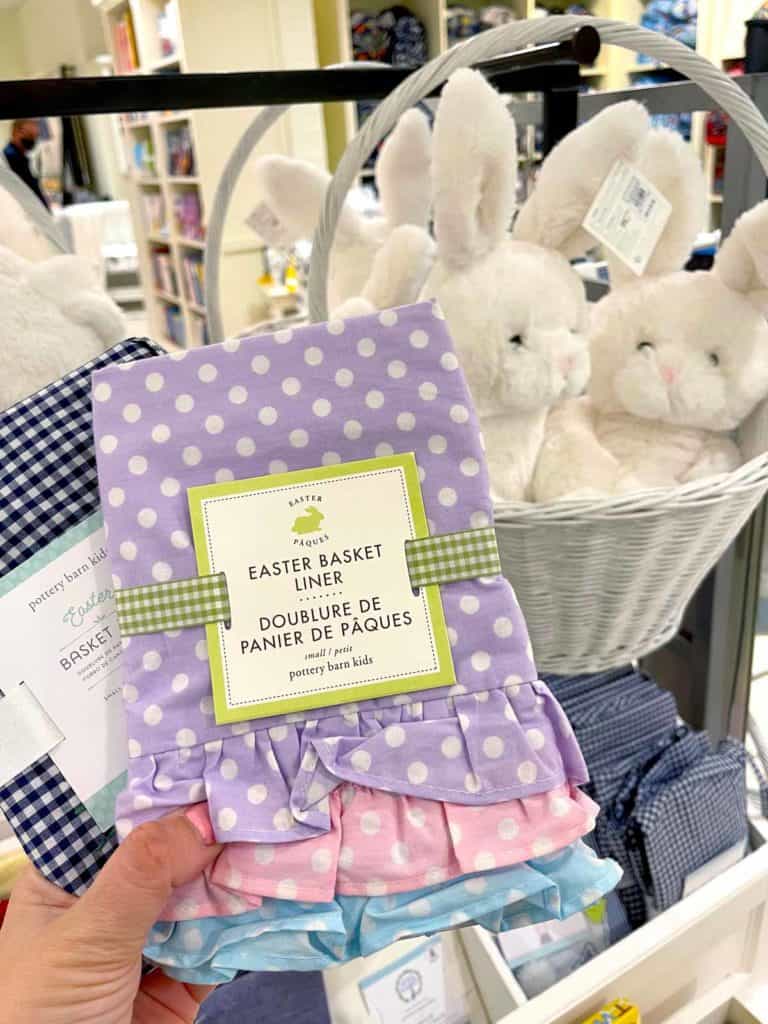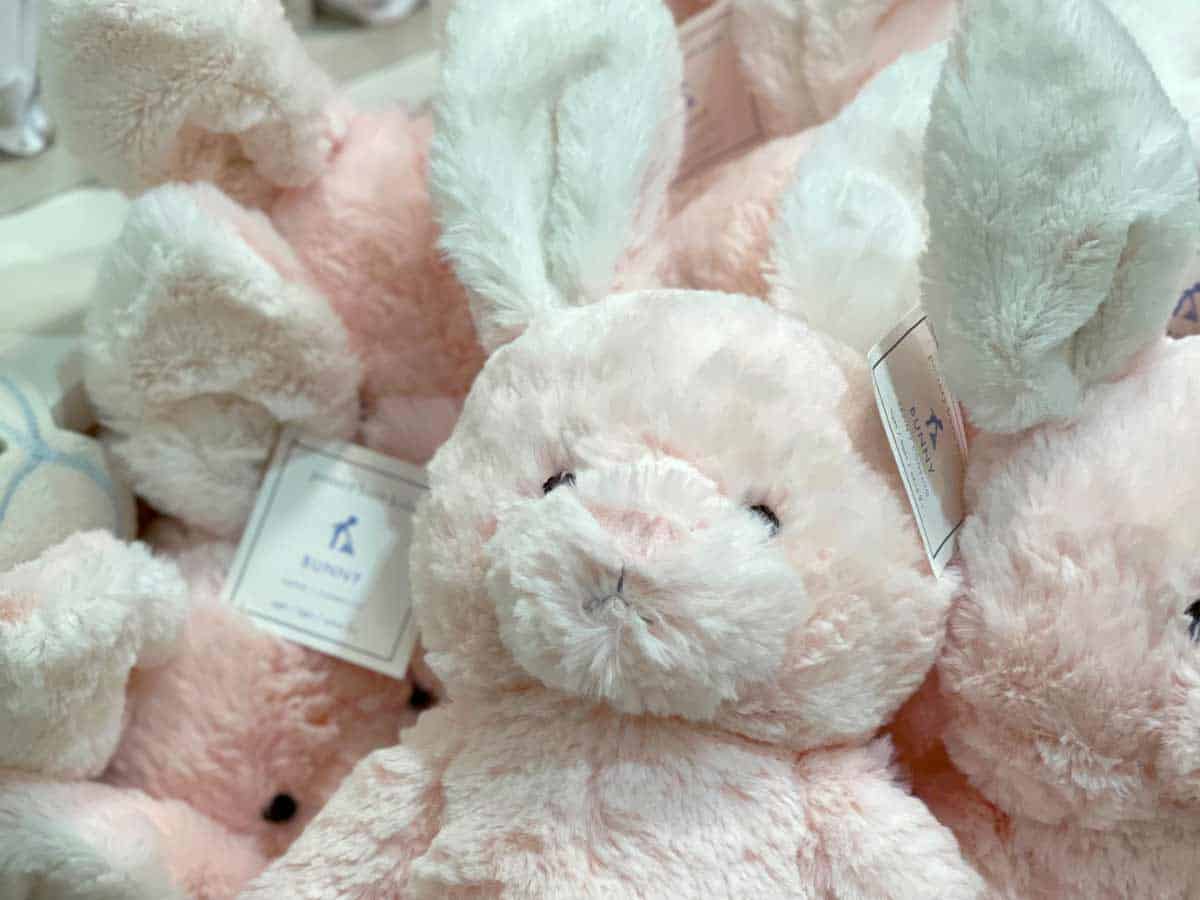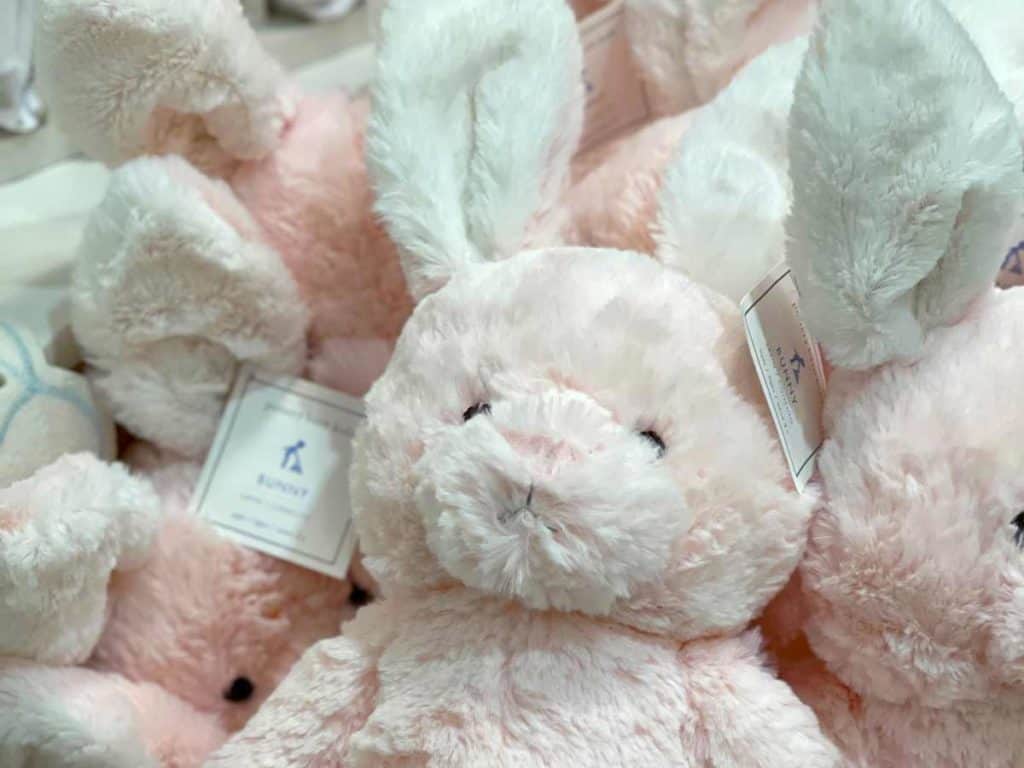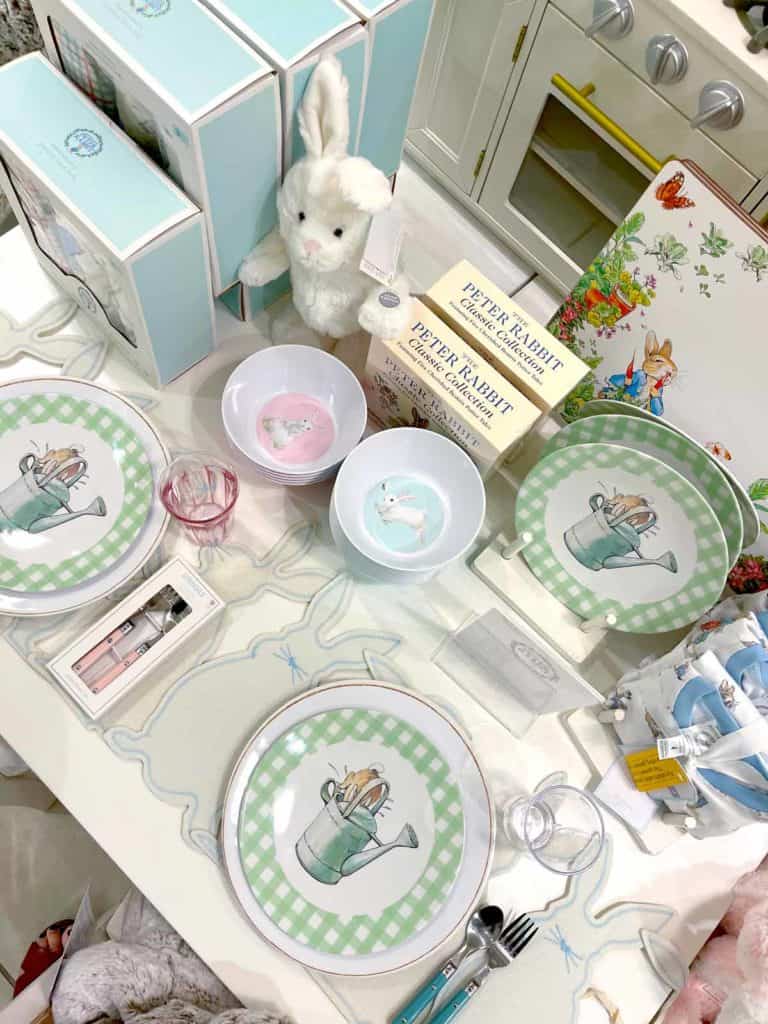 Family-Friendly Food Options
Finally, after all that shopping, you and the family will definitely need a bite to eat. South Coast Plaza has a variety of family-friendly options. All restaurants in South Coast Plaza are following Orange County Covid Guidelines. Since the OC is currently in the Orange Tier, they now offer indoor and outdoor dining. Casa Barilla, Ruby's Diner, Boudin | SF, Corner Bakery and Wahoo's Fish Taco are my go-to dining options when I have my kids with me. Of course, when the kids are not in tow, there are many many more choices that I love as well.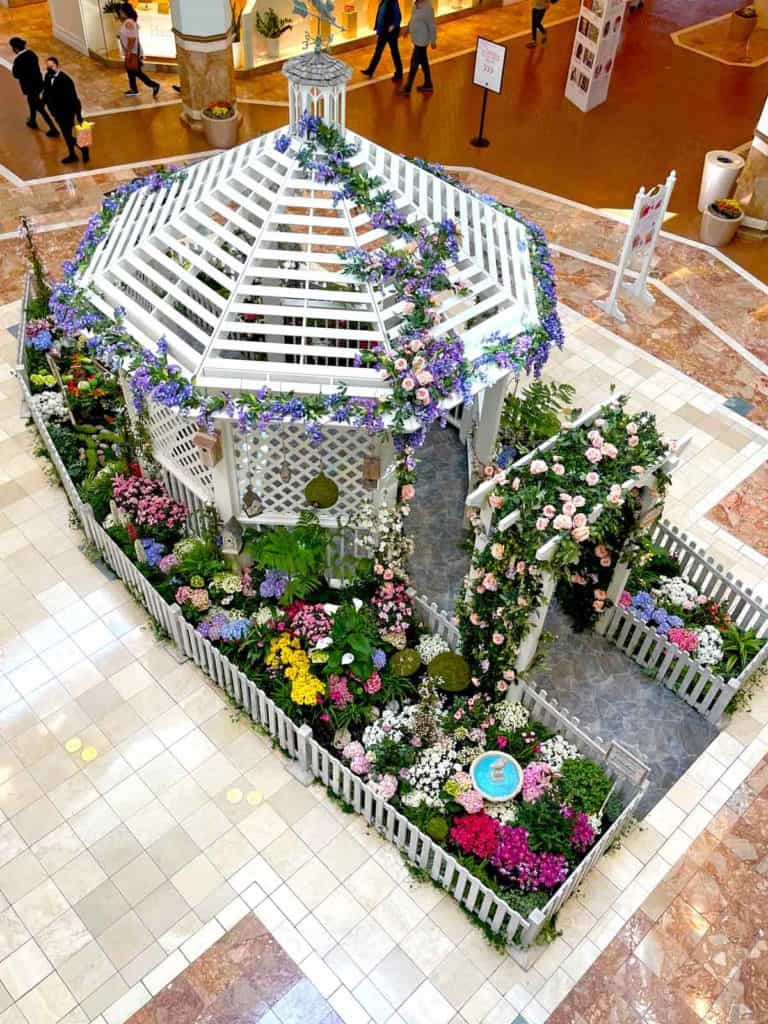 South Coast Plaza Giveaway
Now, the moment that you've been waiting for after reading this entire post. Good job. Now for the GIVEAWAY!!!!
To celebrate Springtime at South Coast Plaza, South Coast Plaza has generously provided a $350 gift card to South Coast Plaza for one lucky winner to enjoy at the shopping center. It can be used at any of the South Coast Plaza stores and restaurants during their shopping trip. All you have to do is head over to the Sandy Toes & Popsicles Instagram Page and enter. It's quick and easy!
Contest ends April 6th at 11:59pm. Winner must be 18 year old and a resident of the US. Gift Card is good any South Coast Plaza store or restaurant in Costa Mesa, CA. Located in the heart of Orange County, near Disneyland, Knott's Berry Farm and SoCal Beaches. Good Luck!!!!