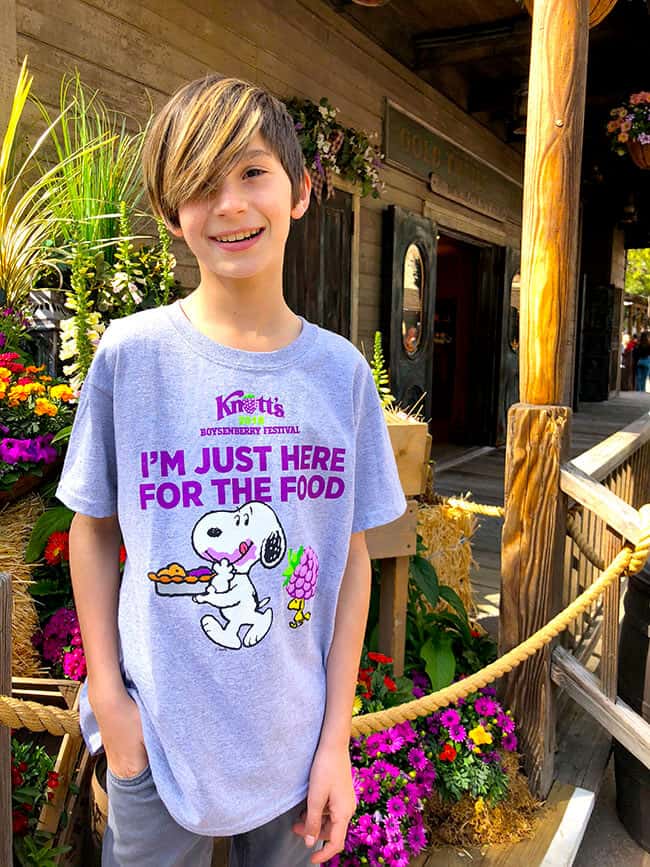 The Knott's Boysenberry Festival is here! This March, the annual food-inspired event that celebrates Knott's Berry Farm's historic roots will be back by popular demand. It highlights the little berry that started it all, the BOYSENBERRY.
Indulge in a tantalizing lineup of dishes ranging from savory foods with a boysenberry twist to one-of-a-kind specialty desserts and drinks that you can only find at Knott's Berry Farm during this limited-time food festival. In addition to the numerous food and drink offerings, the Knott's Boysenberry Festival offers a wide selection of local crafters, live music, musical stage shows, and fun activities for guests of all ages to enjoy. This year's event will introduce entirely new food offerings featuring a selection of more than two dozen food and drink items.
Our family LOVES Boysenberry Festival. It is one of Knott's Berry Farm's Seasons of Fun! It also happens to be one of Knott's tastiest seasons.
What's not to LOVE about boysenberries....they are very delicious. Did you know that they originated at Knott's? Walter Knott created the boysenberry using a cross of raspberries, blackberries, and loganberries. The results are amazing...tasty enough to create an entire festival around them.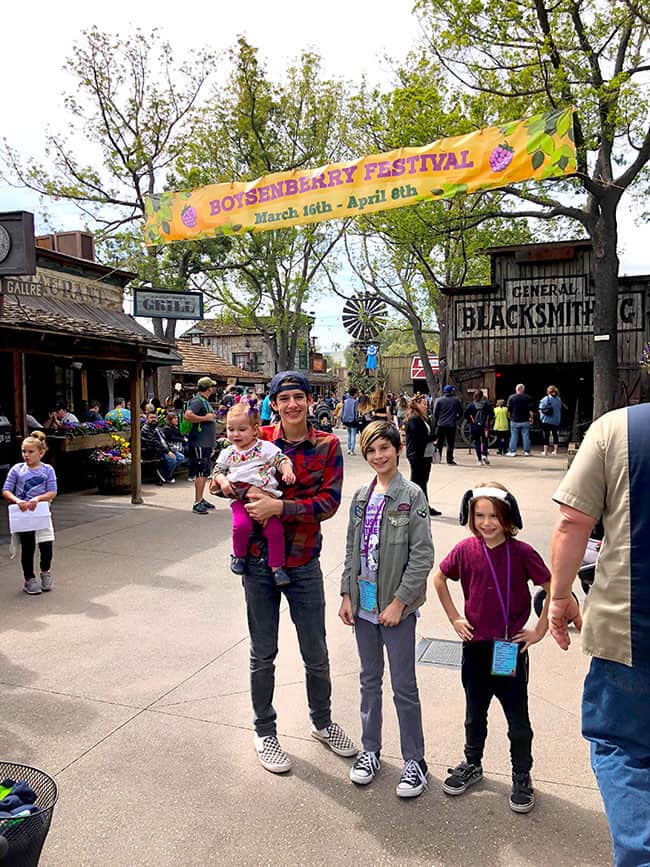 When is the 2022 Knott's Boysenberry Festival?
This year the Boysenberry Festival is happening from March 18th, through April 24th. That's almost 5 weeks of boysenberry fun.
And there is more than just boysenberry food happening at the Boysenberry Festival. there are boysenberry merchandise vendors, boysenberry shows and boysenberry games to play. there is something for everyone...especially if you like to eat. plus the entire park is decorated for spring, with spring flowers and boysenberry boxes. there are many places to get some great photos.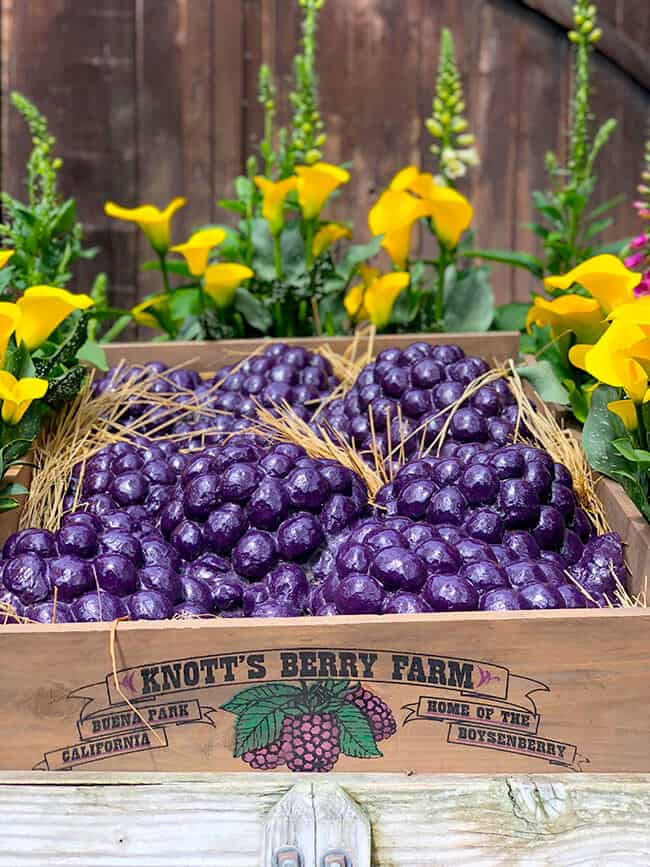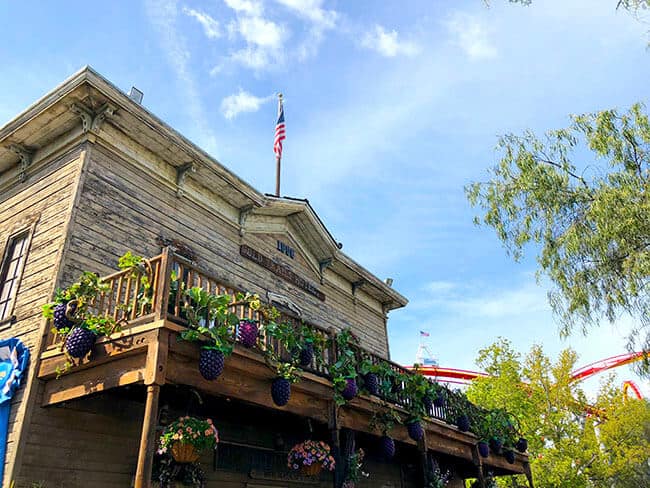 this year, the Boysenberry Tasting Card is better than ever. for just $30, you get 8 tastes of boysenberry foods. this year's choices are – Slow cooked boysenberry short rib, boysenberry pierogis, boysenberry chicken wongs, boysenberry coconut macaroon, boysenberry elote, boysenberry hummus, boysenberry cheese quesadilla, and boysenberry sausage on a bun.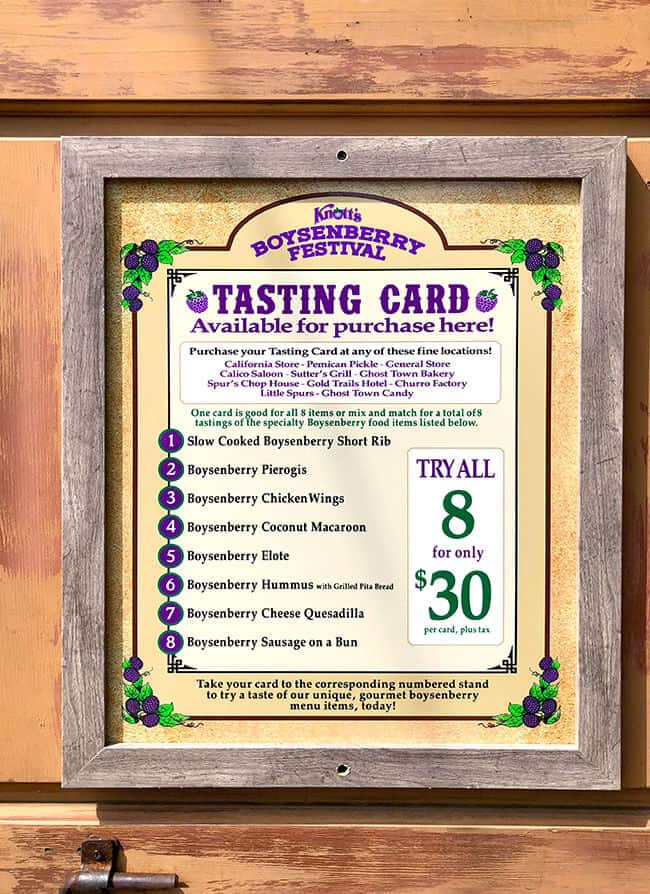 in years past, you had to get one of each item. but this year, you can double up on something if you wish not to try a certain item. the tasting cards come with tear-away tickets that you can use to get each tasting. this is great for me since i am vegetarian and would not choose to get the meat items. so i got extra elote and quesadillas!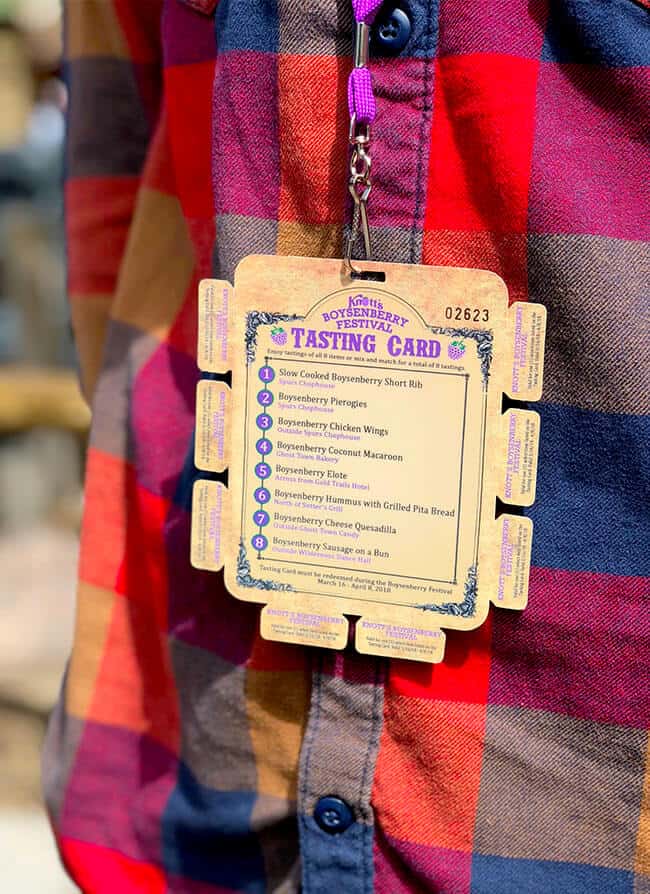 the boys and i had a blast trying all the new items this year. one of our favorites was the Boysenberry Elote. fire-roasted corn on the cob with boysenberry butter, boysenberry mayonnaise and parmesan cheese. it was fantastic!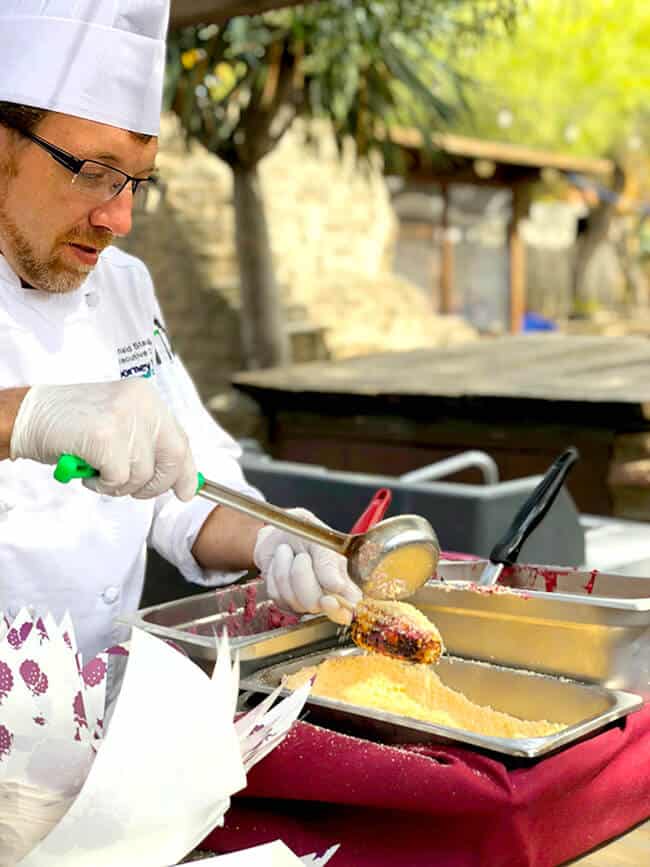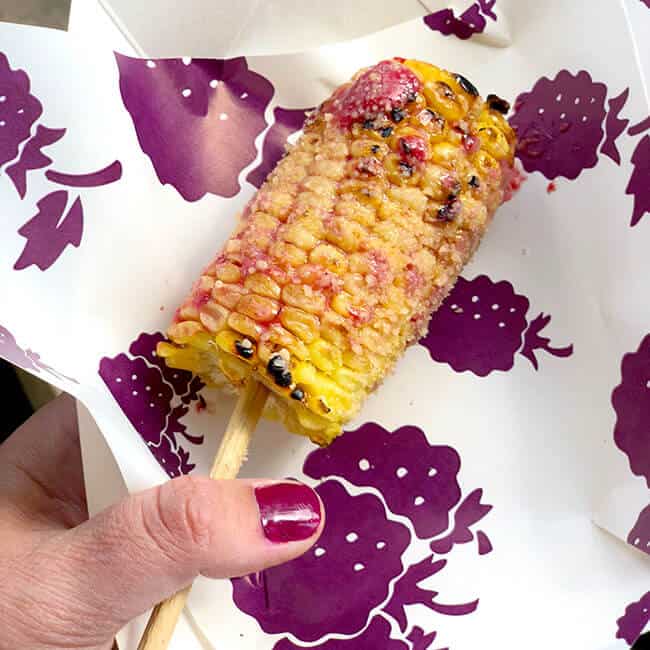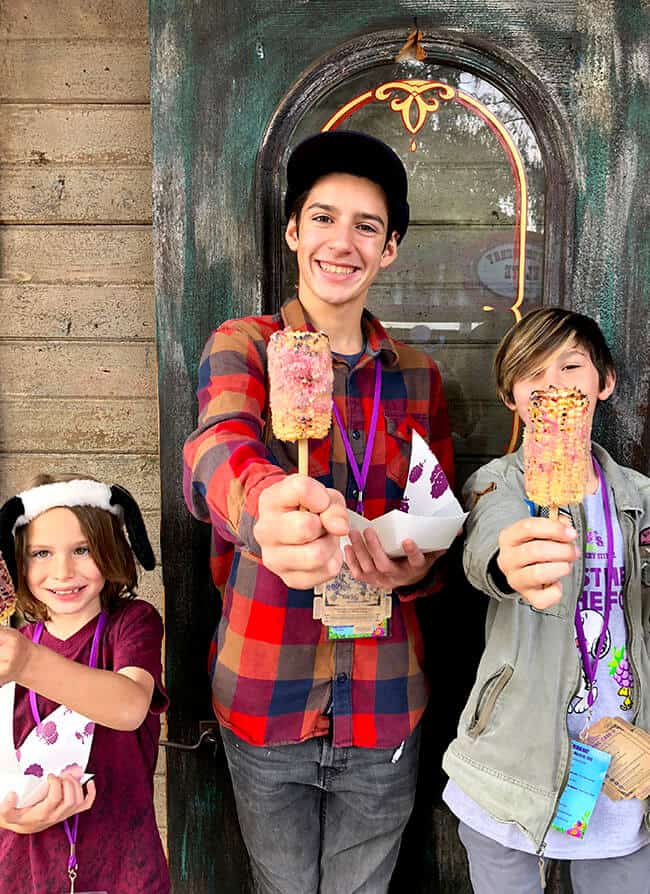 our second favorite were the Boysenberry Quesadillas. they come with sour cream and a spicy chipotle boysenberry sauce. i especially loved the sauce.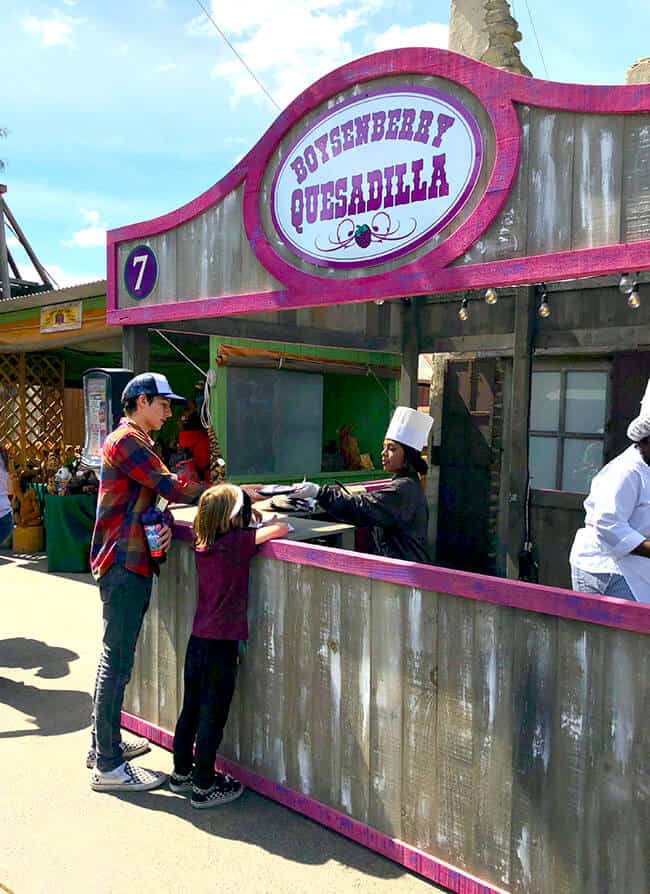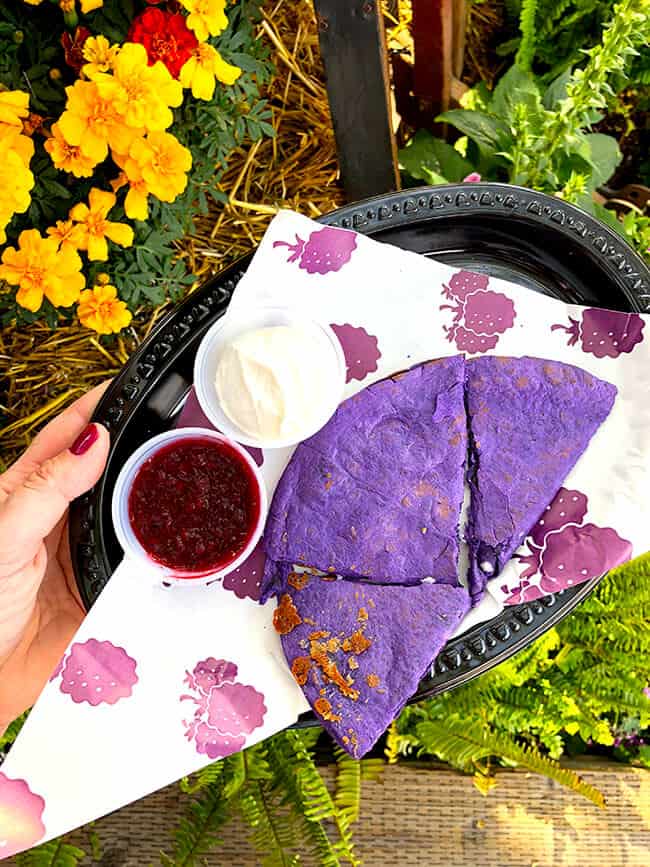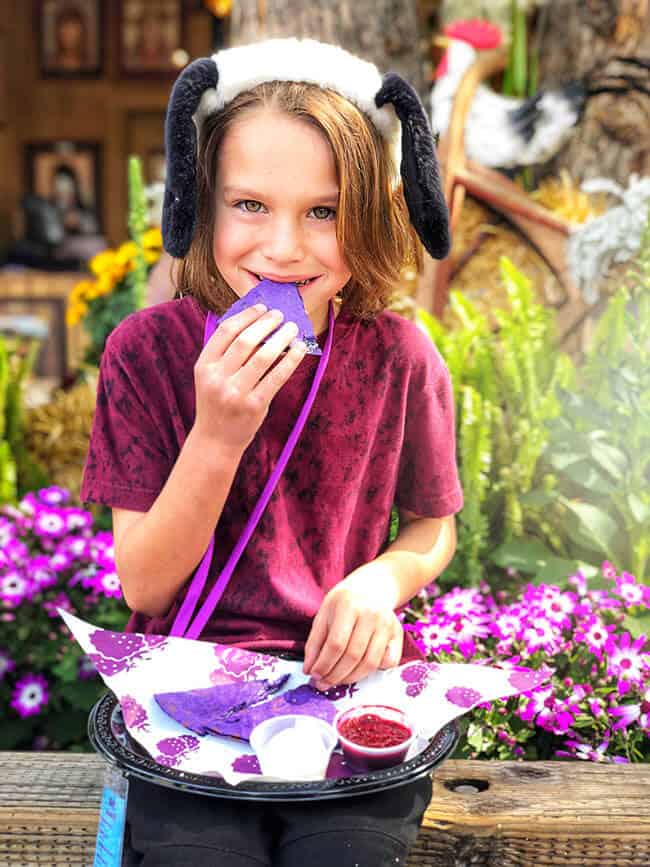 the bigger boys tried out the Boysenberry Short Ribs, Boysenberry Chicken Wings and Boysenberry Pierogies. of course they loved them.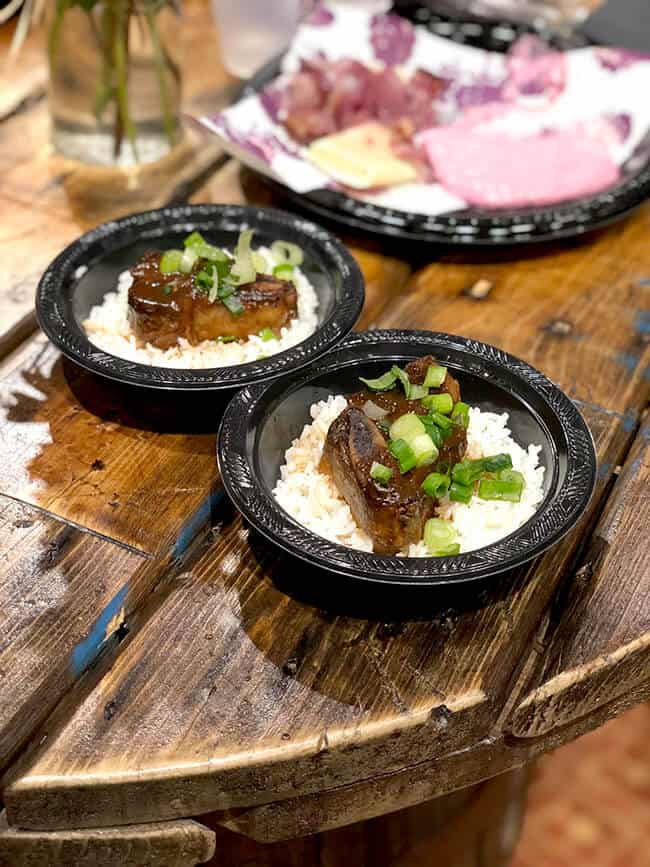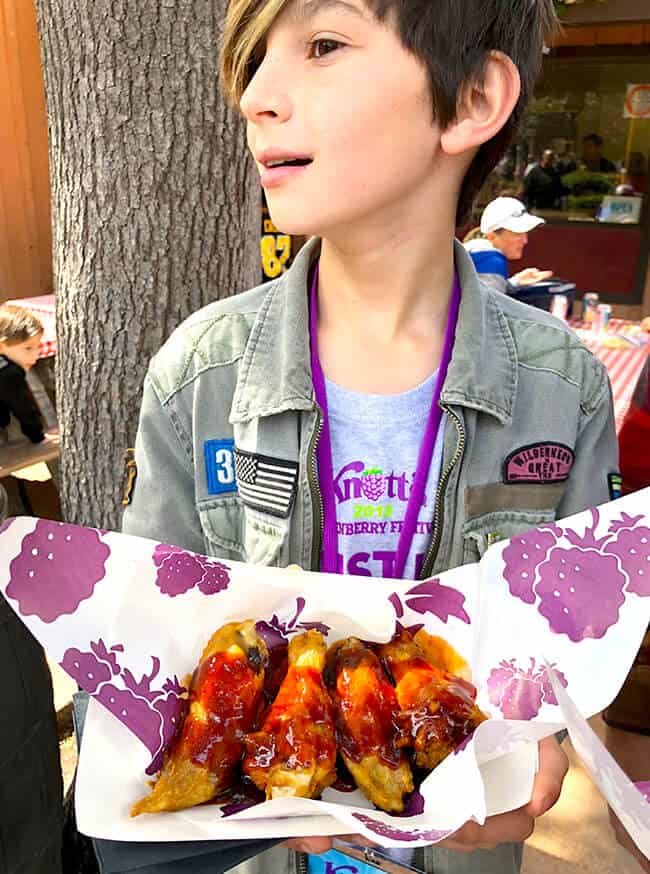 there is only one dessert item on the tasting card this year – a boysenberry macaroon. we all love coconut, so this was a favorite of all of ours, especially little miss Dani Kat.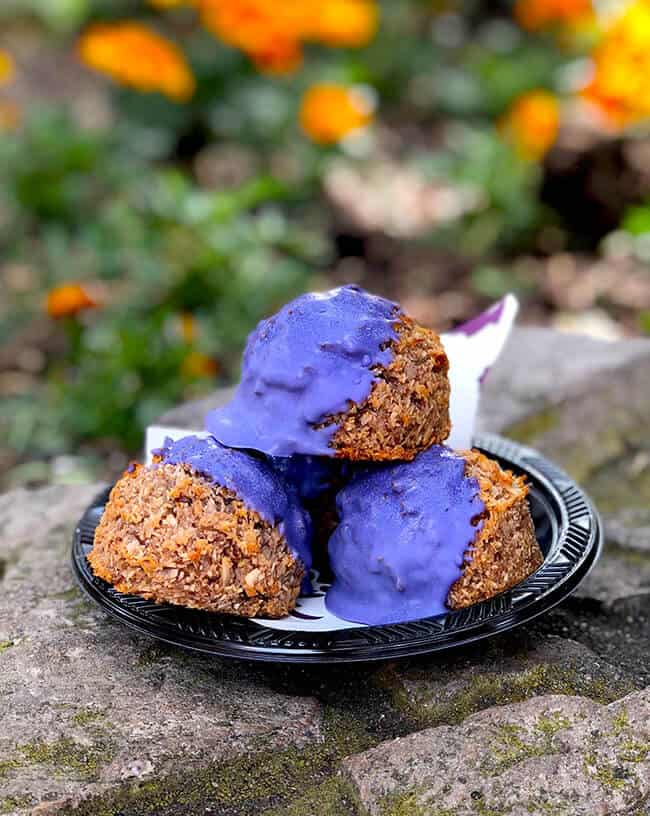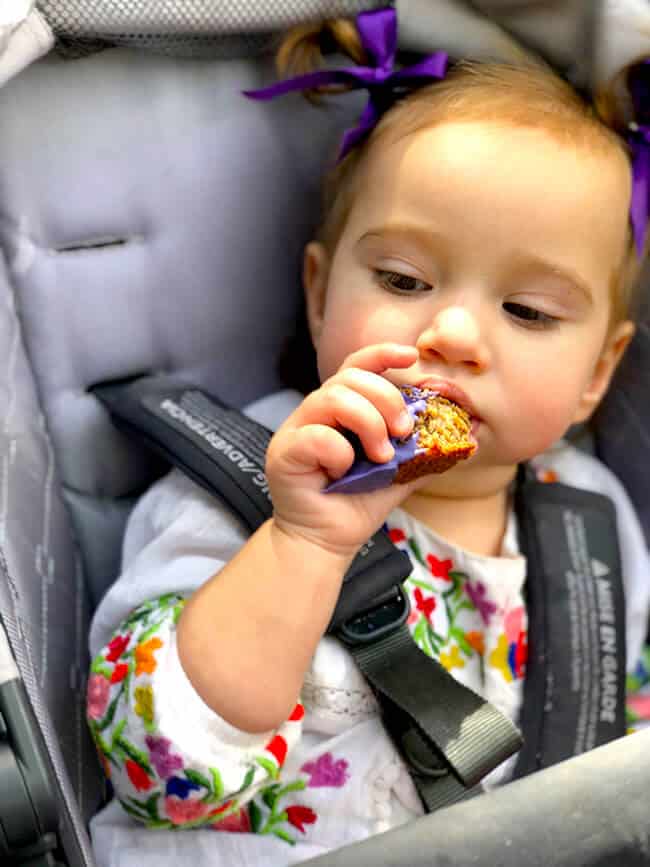 with our bellies stuffed with boysenberry treats, we decided to walk around Ghost Town and check out the boysenberry merchandise from the different vendors. we got to watch one of the street shows with the Knott's cowboys. it was super silly...and the kids loved it. everyone got to be a part of the show.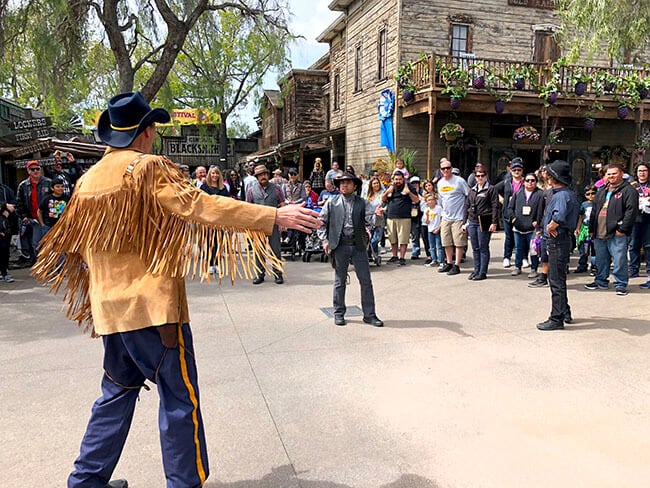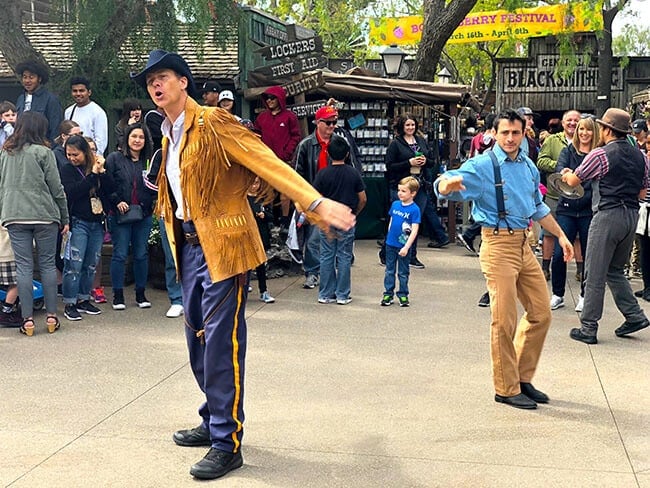 we also explored the old Calico train and the old water pump. are my kids to only ones that ALWAYS have to stop and pump the water?!!!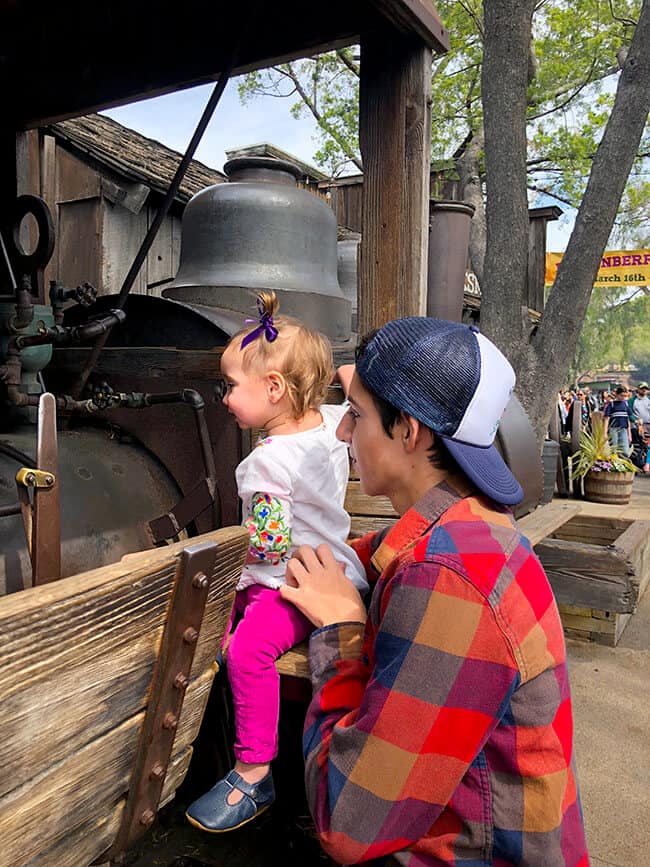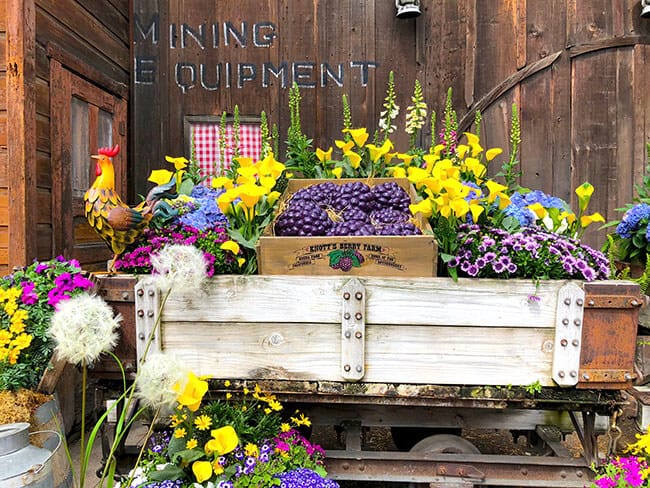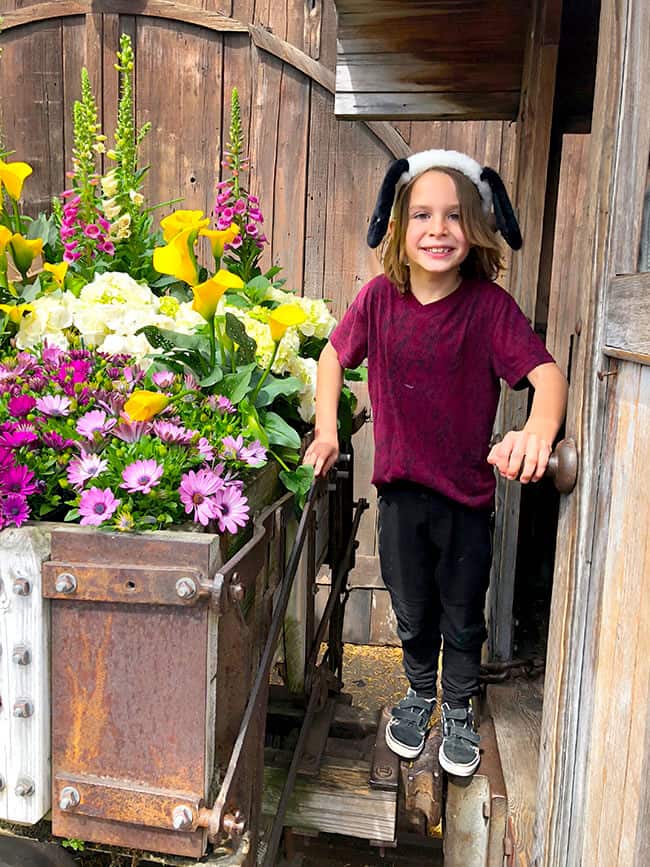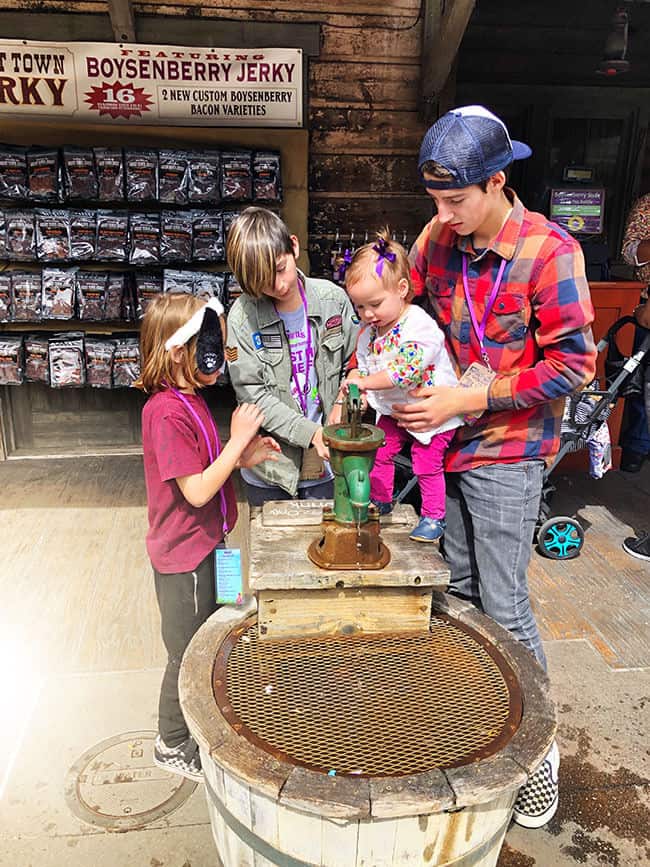 Knott's Exclusive Boysenberry Squishmallows!
Great news! the exclusive Knott's Boysenberry Squishmallows are back! This year Knott's will have the 12" Boysenberry Squishmallows that you can win using the Play to Win game cards. No, you can not just buy one. You have to play carnival games.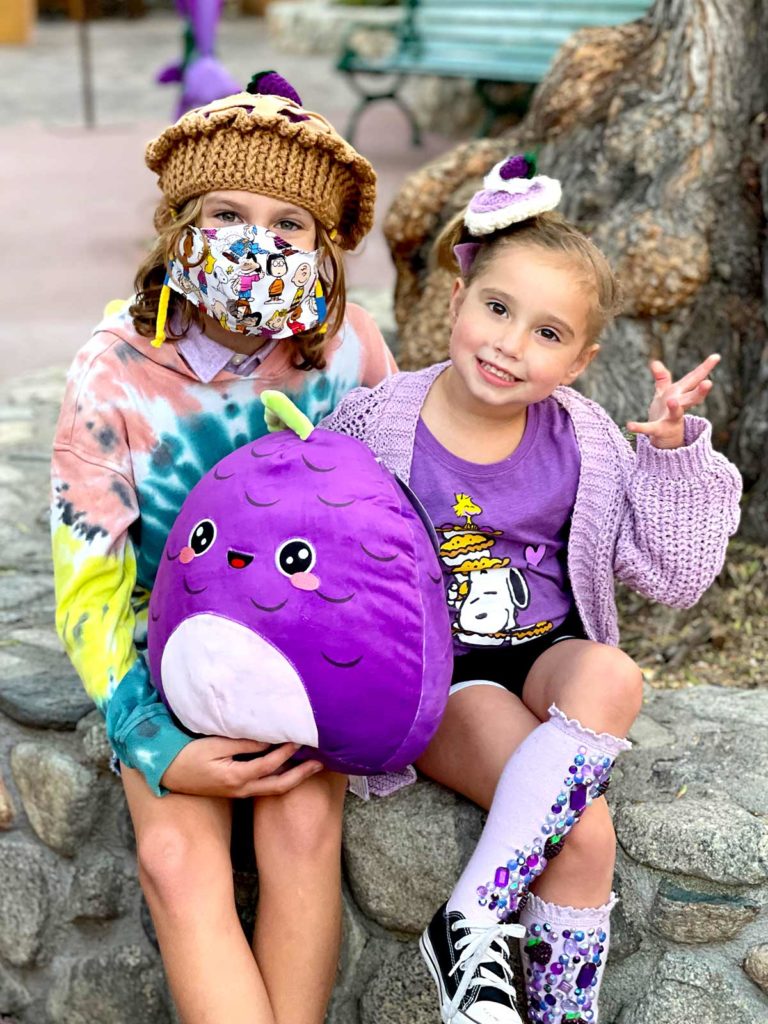 How to get an exclusive Boysenberry Squishmallow:
Head over to the Knott's carnival games located on the Boardwalk.
Ask a game attendant for a boysenberry Squishmallow game card.
Play 10 carnival games. Make sure to get your game card stamped for each game you play.
Once you have played 10 games and completed your game card, redeem it at on of the game booths.
A game attendant will exchange your card for a 12" Boysenberry Squishmallow and a lanyard.
Boysenberry Squishmallow and lanyards are only available while supplies last. Knott's Squishmallows are super popular, so get them while you can!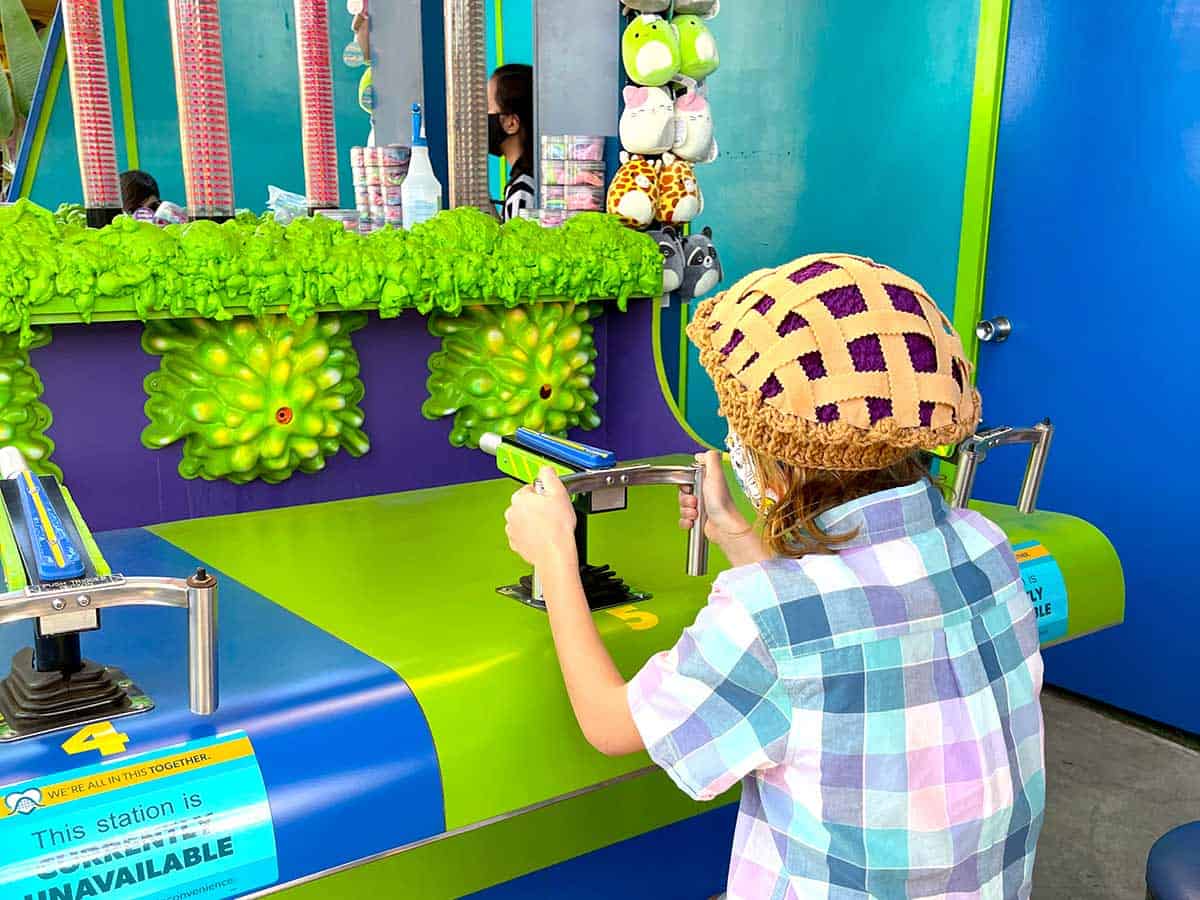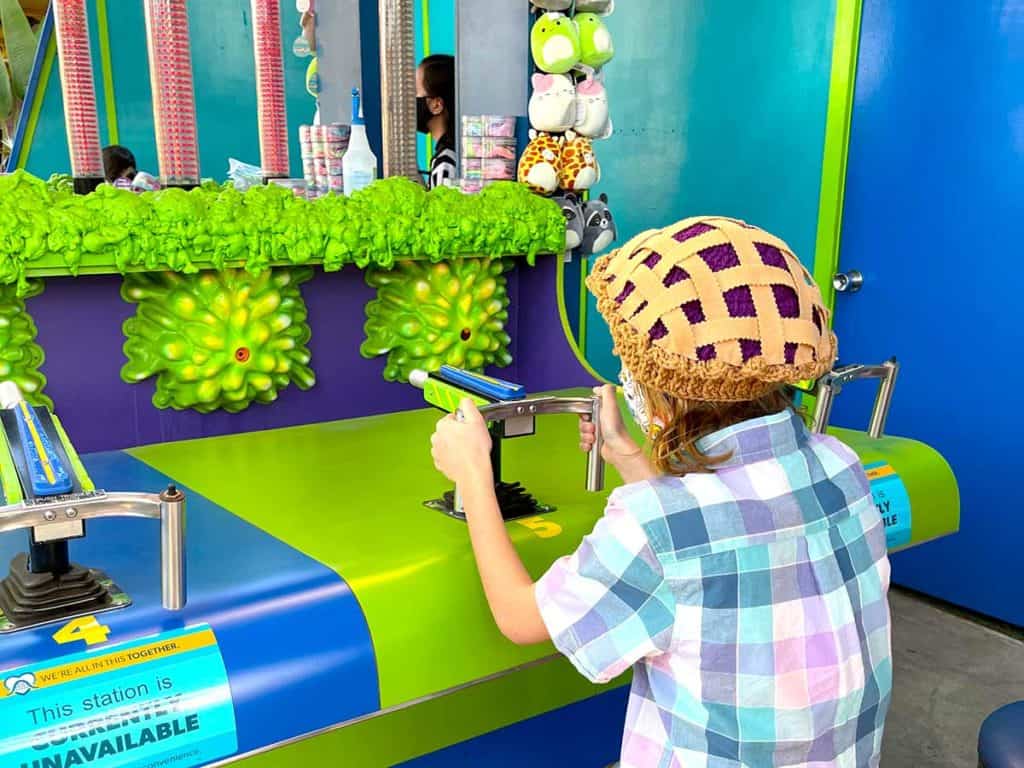 it had to be one of the most perfect days that we've had a Knott's. the weather, the food, the boysenberries. that's why we love the Boysenberry Festival so much. you can bet we will be back multiple times during spring break. thanks Knott's for the best food festival in the west....the Knott's Berry Farm Boysenberry Festival is simply the BEST!!!!