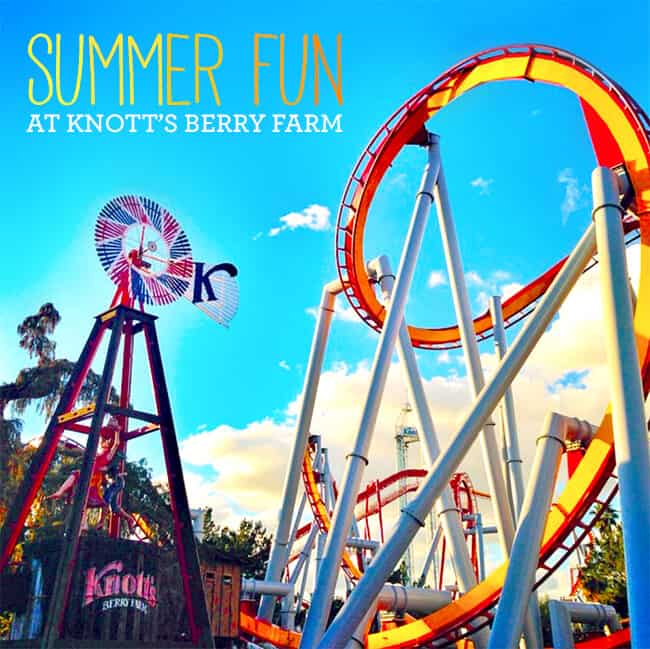 SUMMER is here!!! and that means planning out your family's summer bucket list. you need to make sure that Knott's Berry Farm is on your list. there are lots of new things happening at Knott's this summer, and they will be gone once summer is over. as you know, i LOVE Knott's. and that is not only because i am one of the Knott's ambassadors. i have been going to Knott's since i was a baby, i even worked at a portrait artist at Knott's during college. i love the all-american family feel that you get at Knott's. that is why i continue to go back ALL. THE. TIME.
so, what's happening at Knott's this summer????
first up...there's a NEW RIDE at Knotts!

Voyage to the Iron Reef
Voyage to the Iron Reef is Knott's newest ride! you can read all about our experience and get details here. let me tell you that my boys just love it, and it is unlike any other ride you will find at Knott's. it is a sic-fi adventure that takes you into a real life video game. make sure to try out this new ride.
Blockbuster Beagle!...On Ice
Knott's brand new ice show Blockbuster Beagle!...On Ice hits the stage beginning June 13 through August 23 (no shows on Wednesdays), step into the Charles M. Schulz Theatre for this amazing new production! watch Snoopy, his Peanuts buddies and Knott's world-class ice skating stars as they "go Hollywood" and bring Walk of Fame glamour, dazzling movie lot escapades and California excitement to a brand new ice show adventure.
the fun continues after dark with the...
Vertical Impact Geared Up! Show
beginning June 13 - August 23 (no shows on Mondays & Tuesdays), Vertical Impact presents Vertical Impact Geared Up! the ultimate blend of extreme stunts with high flying acrobats performing a one of a kind performance perfect for the entire family! this high energy show is set to the most popular songs of today, combining everything from trampoline stunts, skaters, bmx bikes, dancers, and aerialists with awesome special effects. each show will end with a meet & greet for the guests and entire cast on stage. "DJ Nytemadness" will keep the party going mixing EDM, dance & pop hits after each show while the cast joins the guests to party, dance, take selfies, and just be a part of it all.
other Summer Fun Entertainment at Knott's Berry Farm includes...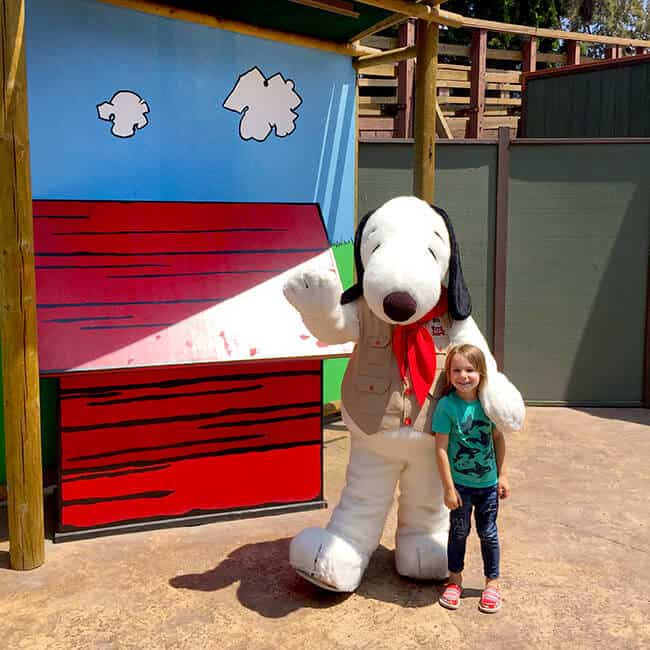 Meet the Peanuts Gang
here is your chance to meet and hug one of your favorite Peanuts characters! Snoopy, Charlie Brown, Linus, Lucy, Sally, Schroeder, Franklin, Woodstock, or Peppermint Patty are available for hugs and photos in Camp Snoopy located near the Flying Ace ride.
Charlie Brown's Happy Campers
Charlie Brown, Linus, Lucy and the world's most popular beagle, Snoopy are back performing Charlie Brown's Happy Campers at the Camp Snoopy Theater! it's a show that's sure to make an outdoorsman out of anybody! shows begin June 14 and will continue through September 1, 2015. times are posted just outside the theater.

Ghost Town Streetmosphere
Ghost Town is alive with townsfolk who will put you smack dab in the middle of the Wild West. Knott's new residents have recently put down stakes…Clem Culpepper, the gold miner, Ma & Pa Shine, our resident moonshiners & Nathan Quickly, the Pony Express Agent. as you mosey through Ghost Town, be sure to say "Howdy" to returning favorites, Dusty Trail, who's never without her six-shooter, Miss Ruby, the purtiest Saloon Gal in town, Miss Apple the School Teacher, and the rest of the Calico townsfolk.
The Marshal Purdy Show
visit the Birdcage Theatre for some old fashioned, homespun fun that's sure to tickle your fancy and bust your gut. Tuesday & Wednesday, June 17 through August 21, 2015.
The Ghost Town Miners
For a "Yeehaw" of a good time you won't want to miss the Ghost Town Miners sing and play some of the best bluegrass this side of the Rio Grande! check them out on the Ghost Town Spurs Stage, Tuesday through Thursdays, June 16 through August 20, 2015.
Krazy Kirk and the Hillbillies – Birdcage Theatre
things are about to get krazy when Krazy Kirk and the Hillbillies perform their toe tappin', knee-slappin', side splittin' country comedy show that has Knott's audiences clamoring for more! it's the perfectly krazy way to spend some time at Knott's Berry Farm! shows are performed Fridays through Mondays beginning June 13 through August 23, 2015 (except 6/19 and 8/6 & 29).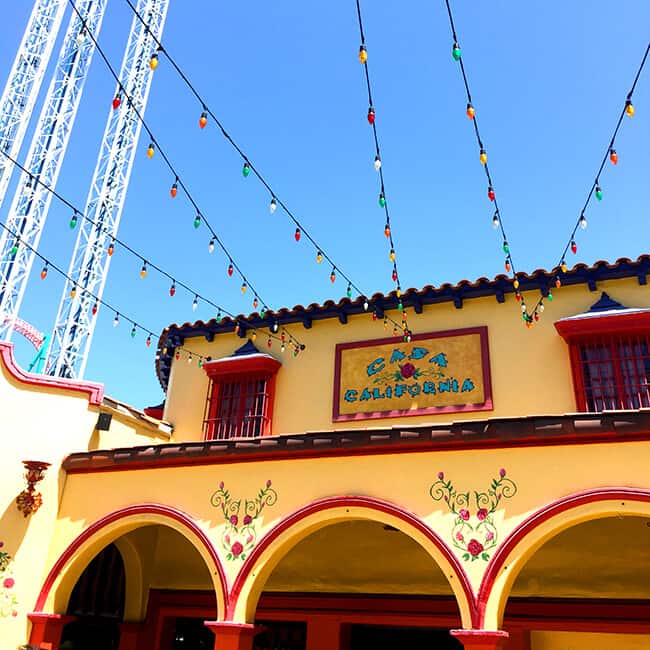 Salsa Bands
Nothing says a fiesta better than the energy created by some of Orange County's most popular salsa bands. Friday, Saturday & Sunday evenings from June 13 through August 23, 2015 you can salsa the night away at the Fiesta Plaza stage. (additional performances on August 29, 30 and September 5, 6, & 7)
The Big Fat Steve Band
The Big Fat Steve Band - The Kings of Kool is BACK by popular demand! a fun, exciting dance band with a swingin' beat. you can enjoy the live musicality of rockabilly, swing and classic sounds while practicing your dance moves. shows are Wednesday through Saturday, June 13 through August 29, 2015. (additional shows September 5 & 6)
Big Band Swingin' Sundays
Jump, Jive & Swing to the sounds of Orange County's best local Big Bands on Sunday evenings beginning June 14 through August 30, 2015.
Boardwalk Dance Party – Boardwalk Circle Stage
Dance 'til you drop and wave your hands in the air until you just don't care with DJ Howly, one of Orange County's most requested "mixers & spinners". Monday & Tuesday evenings, June 15 – August 25 Plus September 7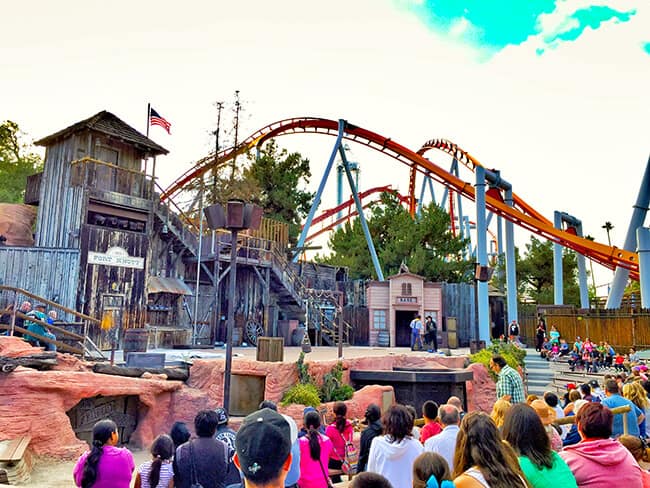 Fool's Gold Stunt Show
sit down in the Knott's Wagon Camp and rest your feet while witnessing Knott's signature rowdy, comical, western stunt show. will the bad guys manage to re route and steal the gold? you can only find out by watching the show!
Calico Saloon Cancan Show
what's a Saloon without a show? Don't miss the Calico Saloon Show for some good old' fashioned bar room fun. i've heard that the dancin' girls even perform that new fandangled dance from Paree, France, the Cancan! you might even want to cool off with a tall cool bottle of the hard stuff…Sarsaparilla! shows are performed daily, June 13 – September 30. (additional shows September 5 - 7)
and don't forget to visit these favorite year round attractions....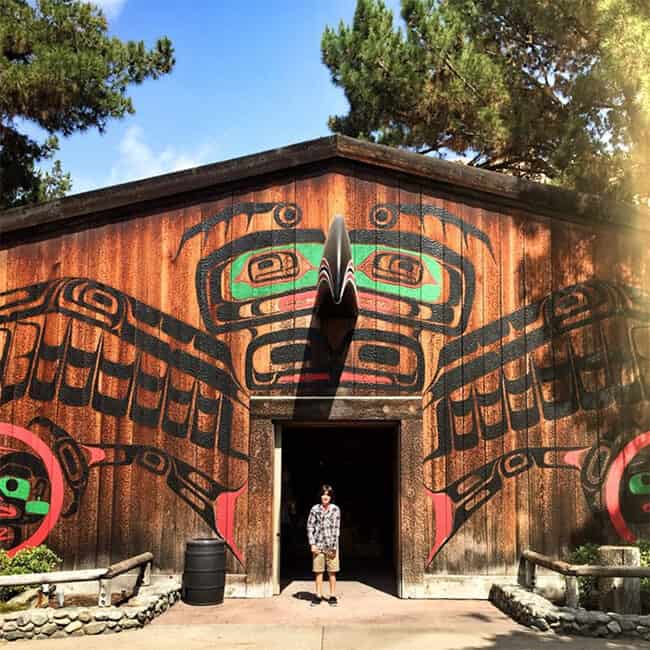 Indian Trails
you won't want to miss the beautiful music, authentic costumes and historically rich traditions presented at the Indian Trails Stage. (shows performed Thursday through Monday)
Mystery Lodge
Sit back and let the Knott's Native American Storytellers shares stories of their rich history and culture. this award winning, one of a kind attraction, complete with special effects will mesmerize and amaze you. it's a great way to take a break from the walking and take a moment relax during your visit to the park.
you can enjoy all this AND MORE at Knott's Berry Farm this summer. not to mention all the RIDES, GAMES and FOOD!!!! and don't forget to purchase a Knott's Berry Farm Sport Bottle. you call fill it up all-day with free refills!!!! ($.99 refills the rest of the year.) now that's a great deal.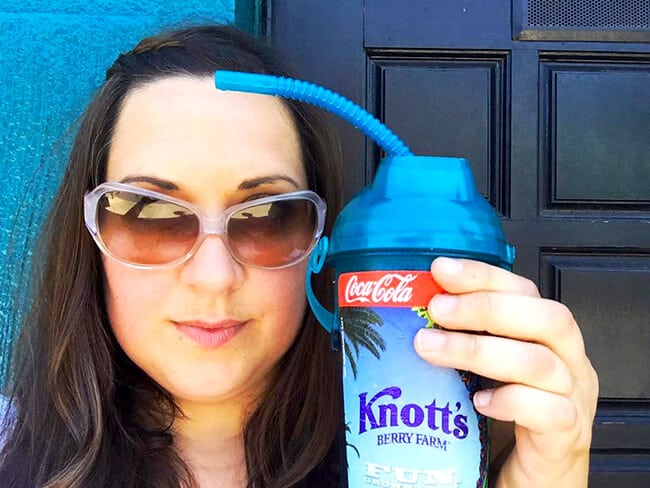 #KnottsIronReef | #NewAtKnotts
{ The opinions in this article are my own. I do not work for, or with, any brand mentioned in this article, nor do I have any official relationship with them. I have a relationship with GigaSavvy, for whom I create original editorial content. }