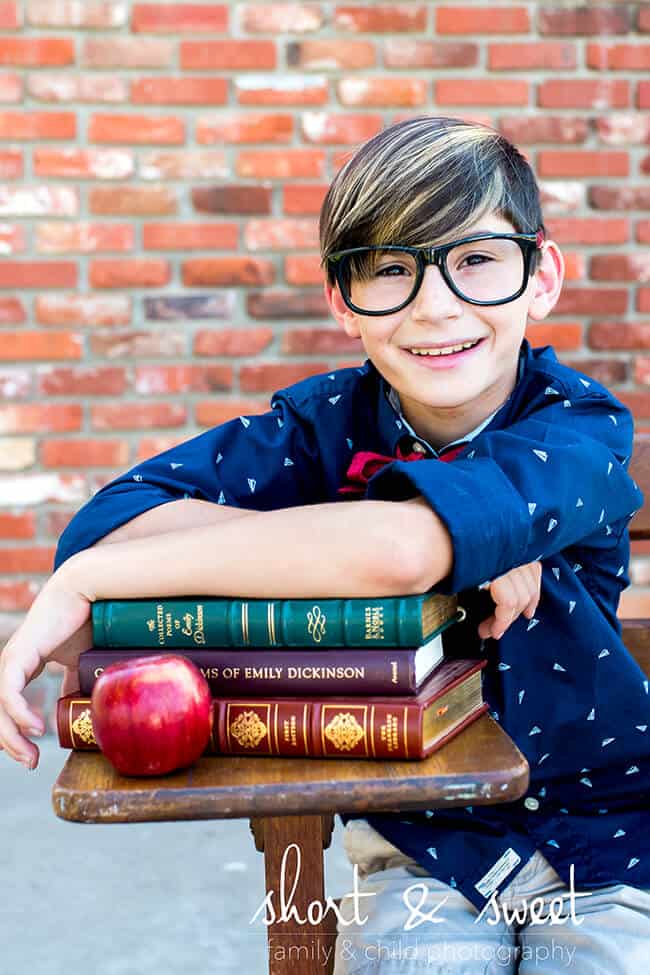 last year on a whim, i decided to get the boys back-to-school photos done by local Orange County photographer, Bonnie Elliot of Short & Sweet Photography. she does Back-to-School mini sessions that are quick and easy...all done in about 15 minutes. a bunch of my friends were getting them, so i thought i would too. i LOVED how they turned out so much, that i had to get them done again this year!
we ended up getting them done last week, and i wanted to share with you how they turned out. i LOVE them. this year we decided to take them at a different location. i am glad we changed it up...the red house adds the perfect pop of color. plus Bonnie has great props and is great with the kids. she managed to get all these photos in just one mini session. all i had to do was show up with my boys dressed and ready to go. you all know how much i love to dress up my kids! (you can see last year's photos here. awwww....i am so sad, my boys have grown up so much from last year. it's so hard to see their baby faces disappear as they grow older.)
we got a photo of all the boys together...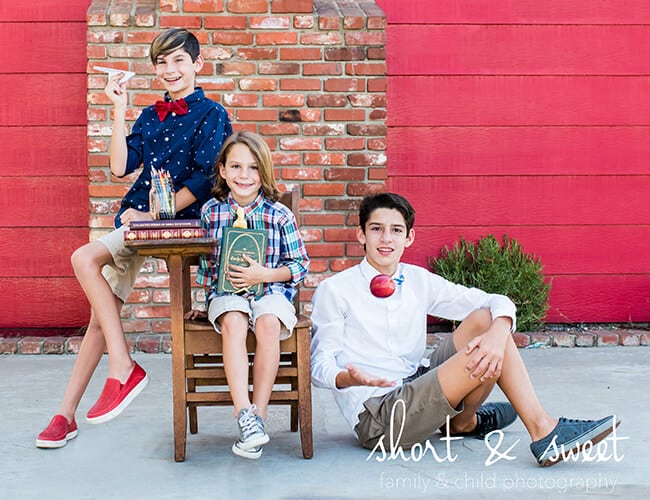 and one with all the kids together, just because.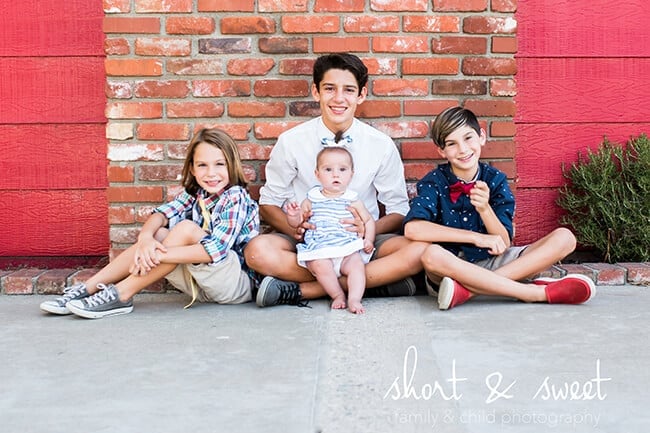 here are the photos we got of Vann. he just lost a tooth, so it was fun to capture that.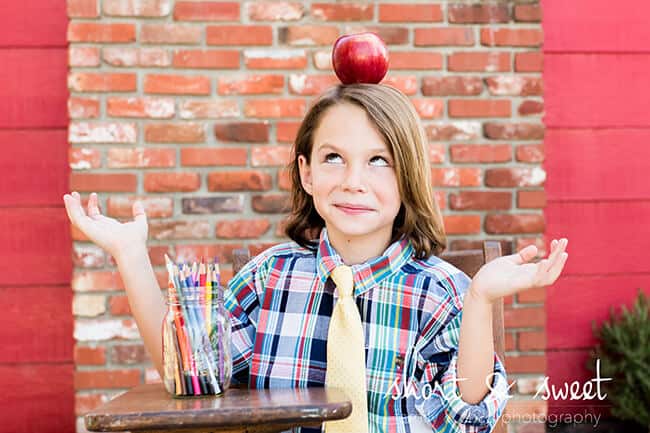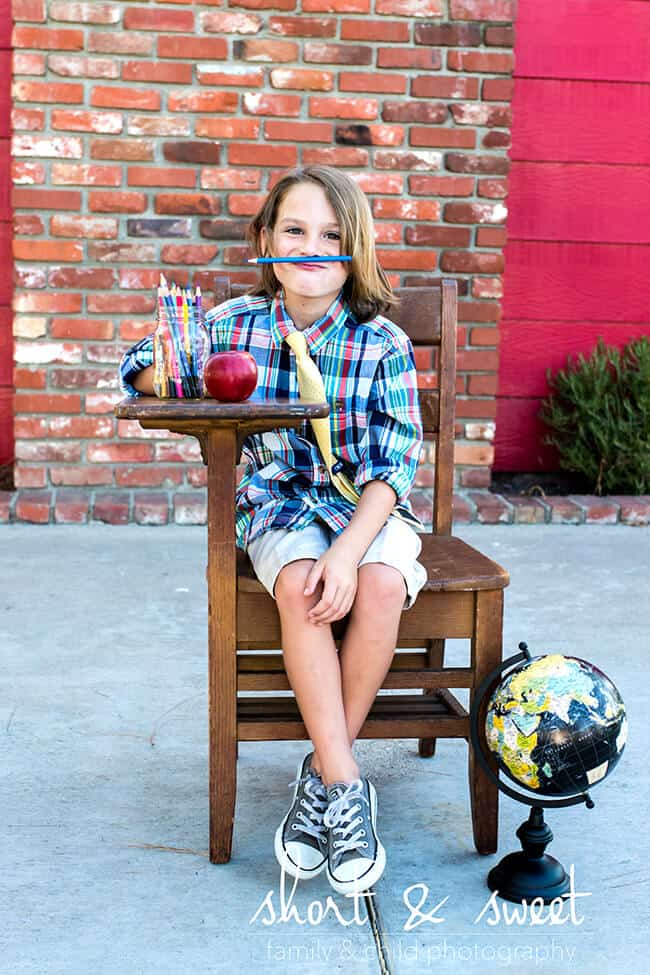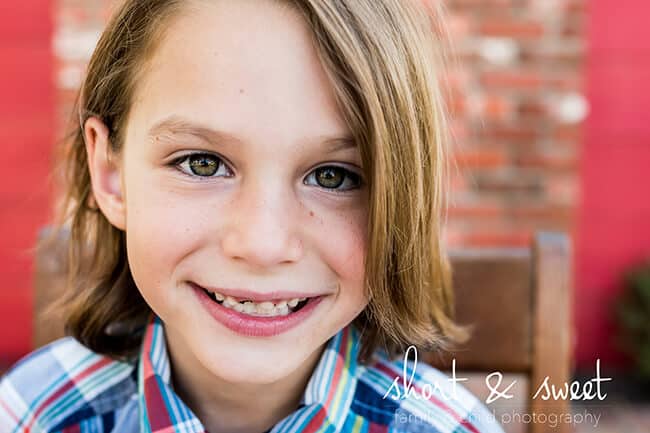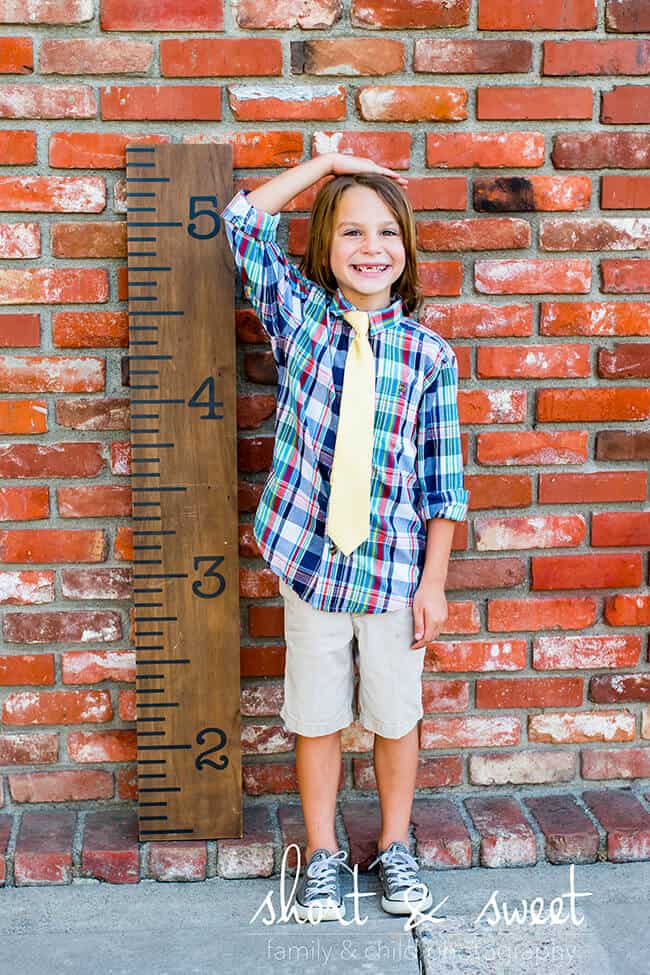 here are Kyle's photos. he is very photogenic....probably since he's had a lot of practice with all my crazy picture taking ideas.
here are Jackson's photos. he's going to high school this year, and thought he was too old to get photos done. but i had to get a few. i wanted all the boys to have matching photos! i am glad he agreed to do these few even if we couldn't put a cute outfit together in time. this close up captures him perfectly.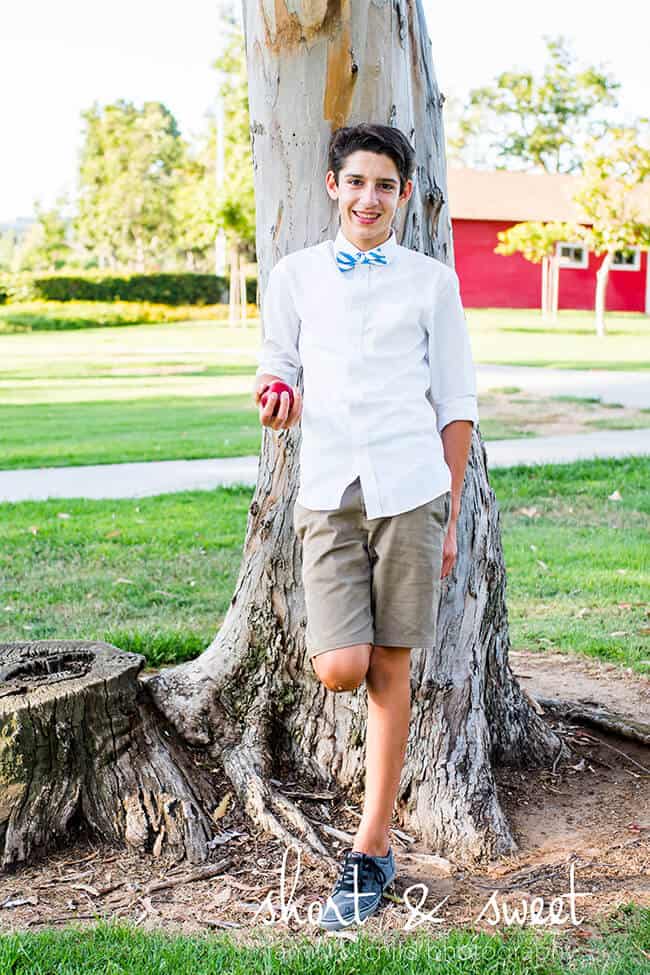 finally, we couldn't end the session without photo of little Dani Kat. she won't be in preschool for at least 3 years, kindergarten for 5 years, and high school for 14 years, but i thought this was adorable. it's going to be so fun to show her this picture in 2035 when she is hopefully graduating high school.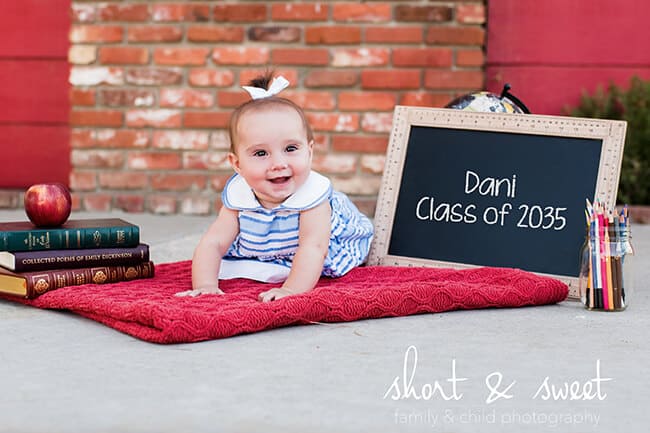 i'm so glad we did another year of back-to-school photos. Bonnie does such a great job...we love all of them. she still has a bunch of mini sessions available on different dates, so visit her Facebook page to get the info. you can also email her if you'd like! you won't regret getting them. Thanks Bonnie for the great work!