last week a visitor came to visit us…it was Snoopy. i wrote about how he was going to take us to Knott's Merry Farm this week, and today is the day!!!! be sure to keep up with our adventures with Snoopy today on instagram, Facebook and twitter as we visit Merry Farm with our pal Snoopy. or better yet, head on over and meet us there, we would love to meet you!
we are busy getting ready to leave for day at Merry Farm….so in the meantime, check out the fun we had with Snoopy this week. he was the perfect guest….practically no messes at all hee hee.
we went out to dinner and he made us fresh guacamole, we visited Mrs. Claus, and he helped us decorate Christmas cookies….although he said he we were going to decorate cookies at Merry Farm too..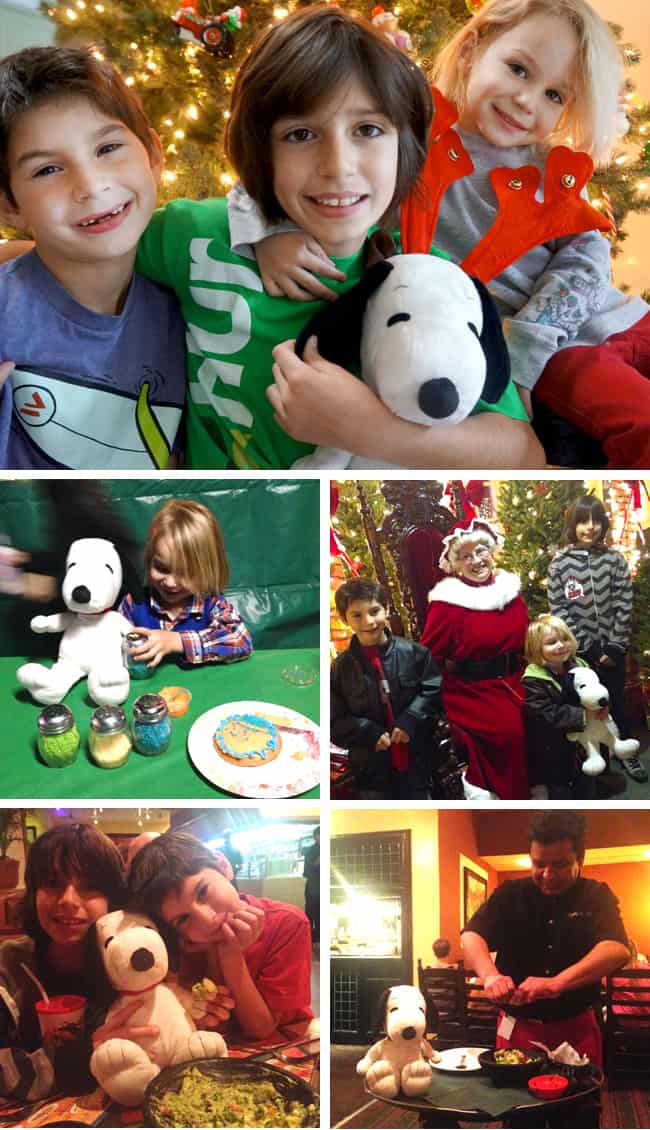 he took us for ice cream at the Ghiradelli Soda Fountain…because well, he loves to eat.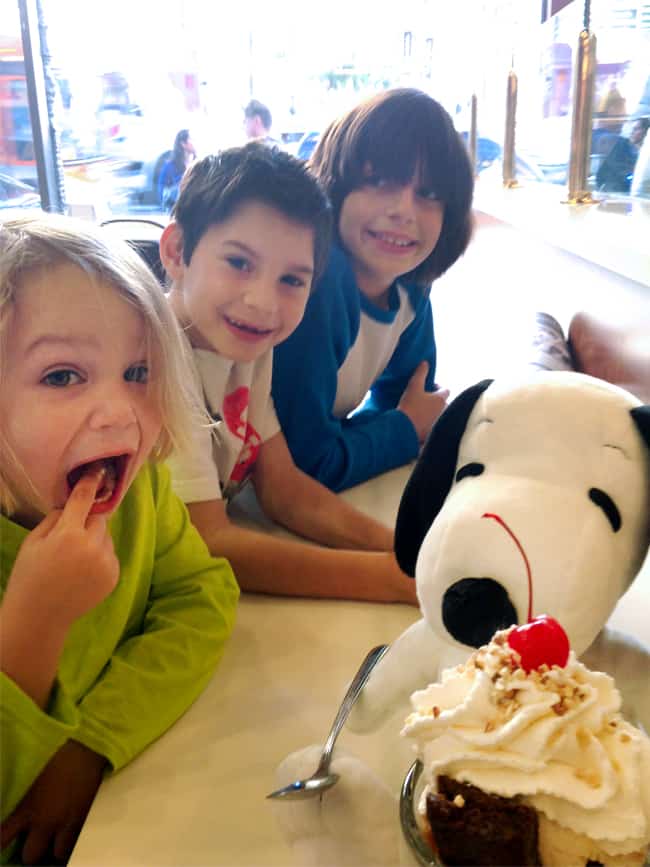 and we all went to Hollywood and the Hollywood Walk of Fame….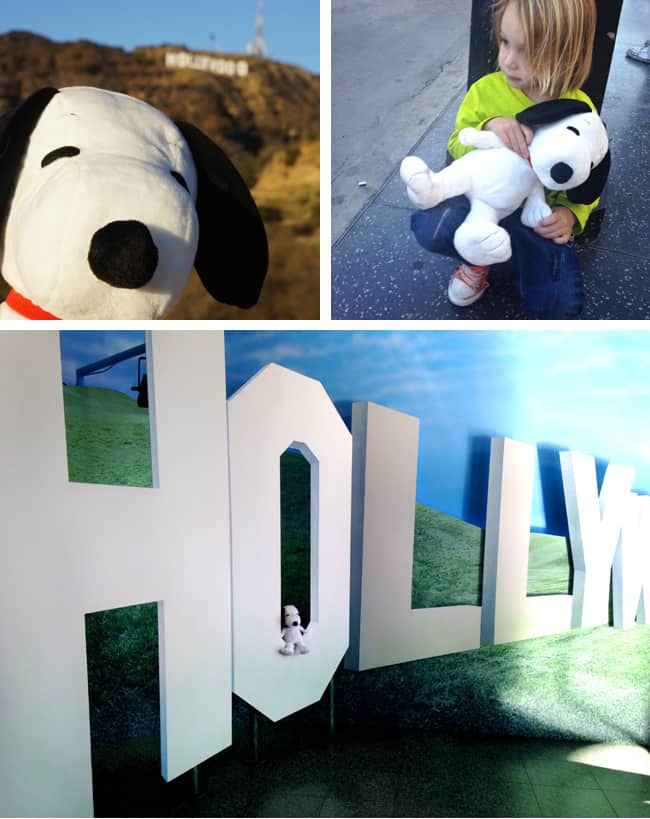 we also went the the Hollywood Wax Museum and met a bunch of movie stars….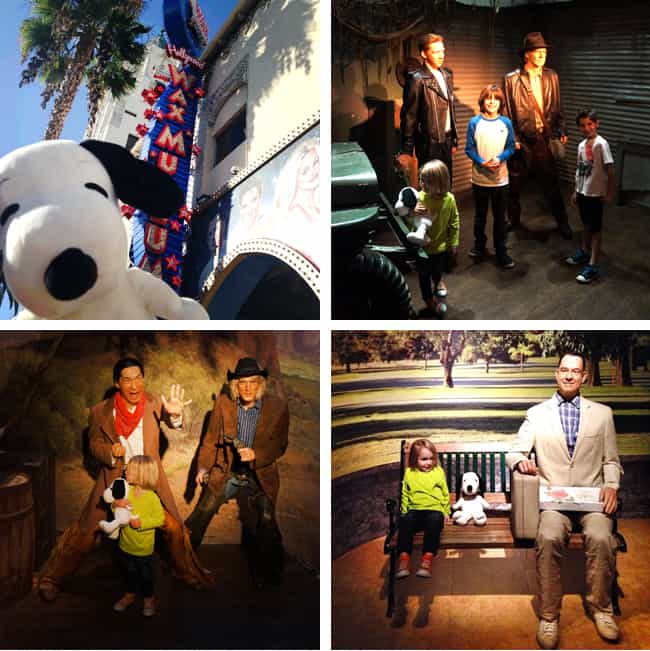 even the President of the United States loves Snoopy.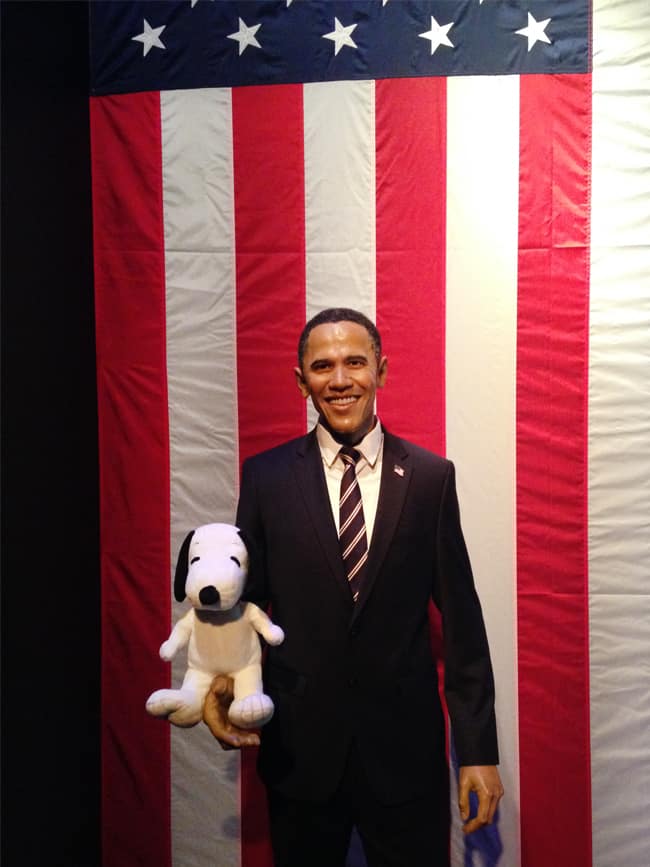 and best of all, he made me a traditional Charlie Brown Thanksgiving since i was sick in bed.
the boys were so grateful to have such a fun house guest. thanks Snoopy for visiting and taking us to Merry Farm. we are so excited!