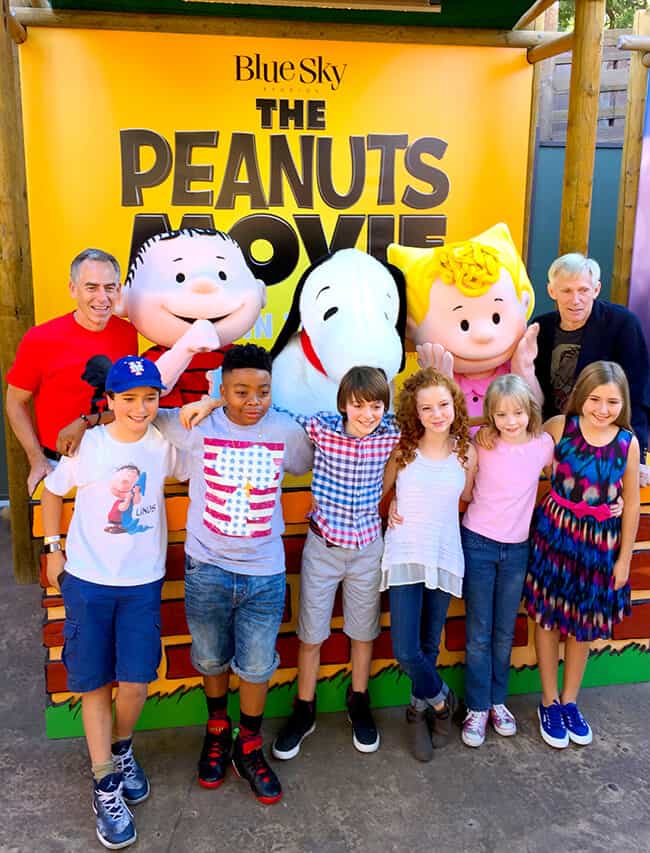 last weekend we were invited to meet and interview the cast and creators of The Peanuts Movie! the boys and i were very excited, me especially because i am a BIG Snoopy and PEANUTS fan. i have many special memories of watching the Peanuts gang at my grandma and grandpa's house when i was a little girl. they got a VCR before we did, so i would go over to their home and watch "Merry Christmas Charlie Brown" and "It's the Great Pumpkin Charlie Brown."
so the boys and i headed over to Knott's Berry Farm and met the cuties who were the voices of the Peanuts gang in the new PEANUTS Movie...which if you didn't know by now, comes to theaters on November 6th, 2015.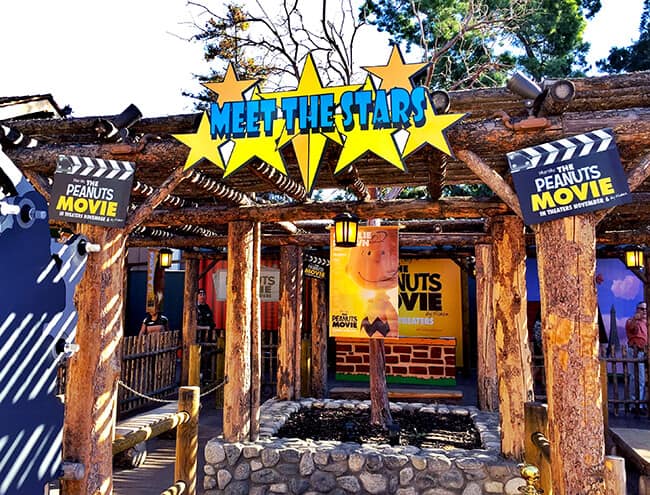 in The Peanuts Movie, Charlie Brown tries to win the affection of the Little Red-Haired Girl, meanwhile his best pal, and everyone's favorite beagle, Snoopy, takes to the skies to pursue his arch-nemesis, the Red Baron. Noah Schnapp, who plays Charlie Brown, and Francesca Capaldi, who plays the Little Red Haired Girl were a lot of fun to hang out with and had great chemistry.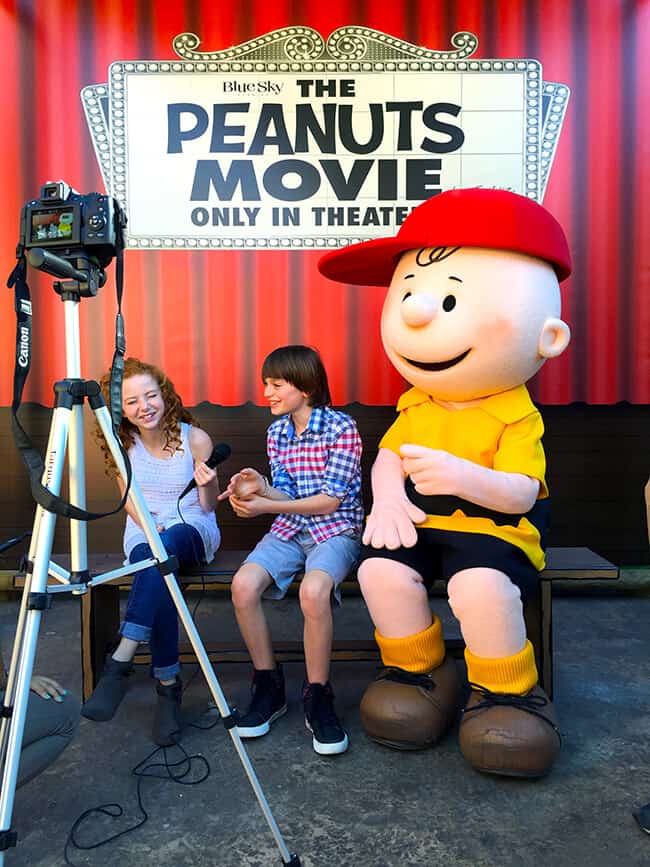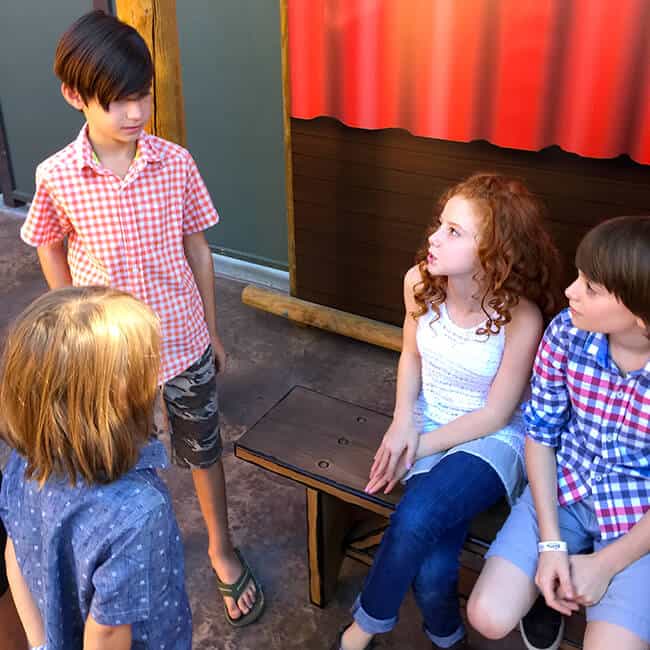 the boys were a little shy from being so excited, but they were able to ask theme some questions about themselves and the movie. both Noah and Francesca are very excited for everyone to see it.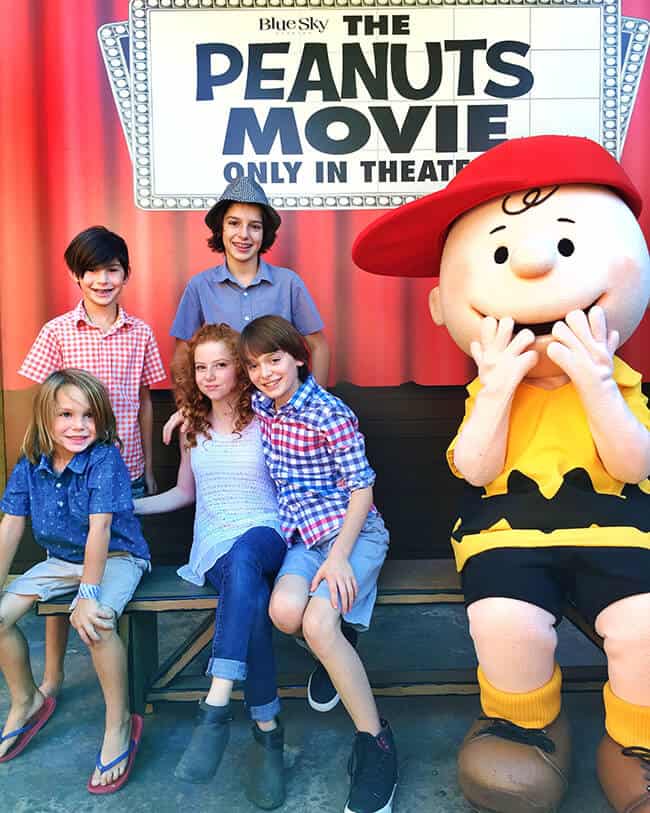 next up we met the director of The Peanuts Movie, Steve Martino, and voice of Sally, Mariel Sheets. she was as adorable as every and Steve talked about how she help shape Sally's character with her reactions and ad-libbing during the filming.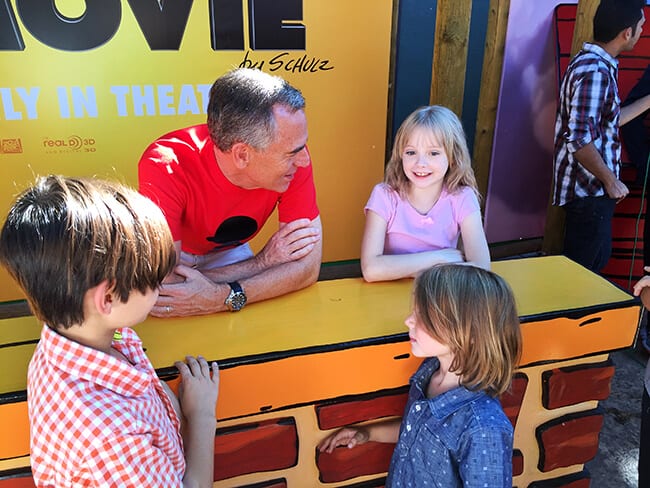 Director Steve Martino is especially excited to bring the world of Snoopy and the Peanuts gang to a new generation. and he hopes that this new generation will fall in love with them as we all did growing up! he also talked about his favorite Peanuts Movie, "Merry Christmas Charlies Brown", and how special it is for many people. His favorite part of the movie has to do with Snoopy as the Red Baron. but we will just have to wait a see what he is talking about.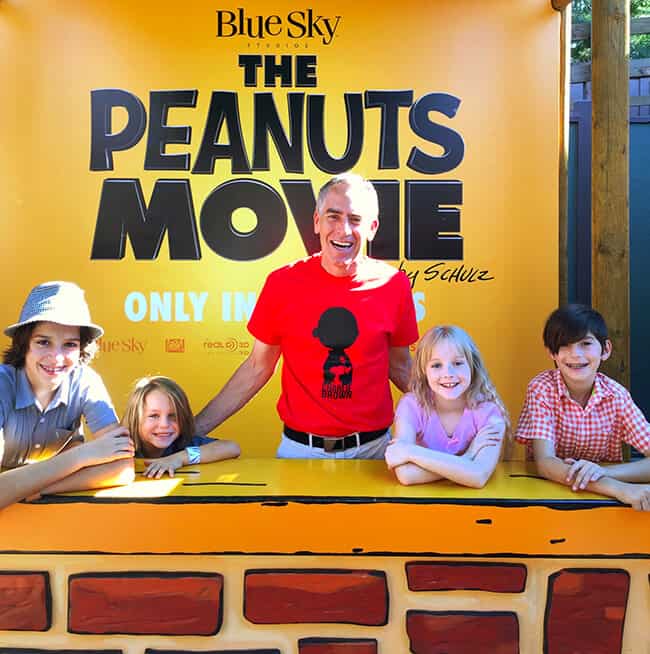 next up were Linus, and Hadley Belle Miller, who voices Lucy in the movie. the boys got some great advice from them. Hadley had a great message about always believing in yourself and standing your ground. she feels that this is the reason she relates to her character Lucy so much, and because Lucy is strong in what she believes in.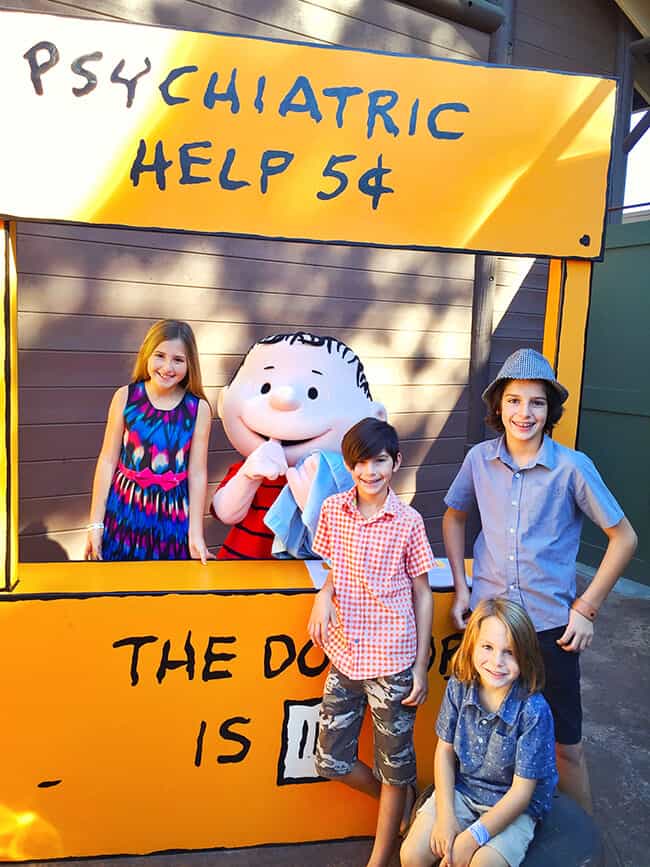 Mar Mar Walker and Alexander Garfin play Franklin and Linusin the movie. they too love the scene with Snoopy as the Red Baron, so you definitely know it has got to be great. we can't wait to find out what they are talking about.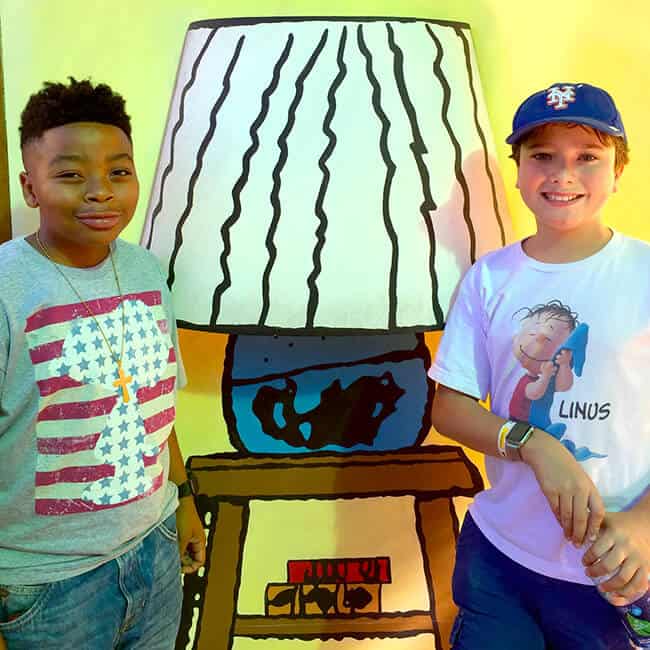 of course, we couldn't leave without say hi to the star of the movie SNOOPY!!!!!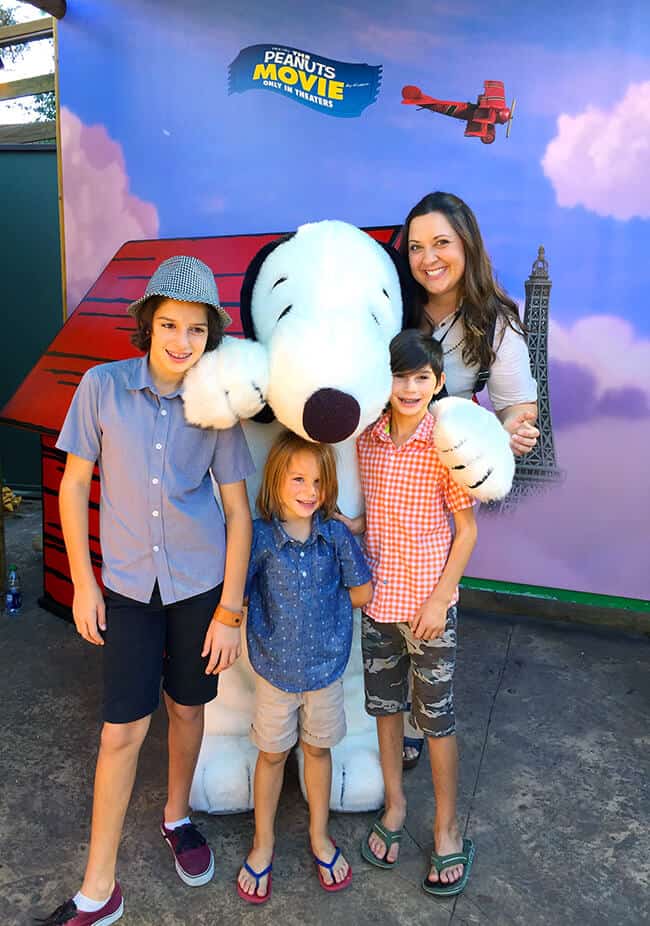 we also said hi to his pal Craig Schulz, son of Charles Schulz, and the writer of the new PEANUTS Movie. he has always love the work his father started and his most favorite Peanuts movie is "It's The Great Pumpkin Charlie Brown." all of the previous films were his inspiration for this movie, so i am sure we will fall in love with Snoopy and the Gang all over again.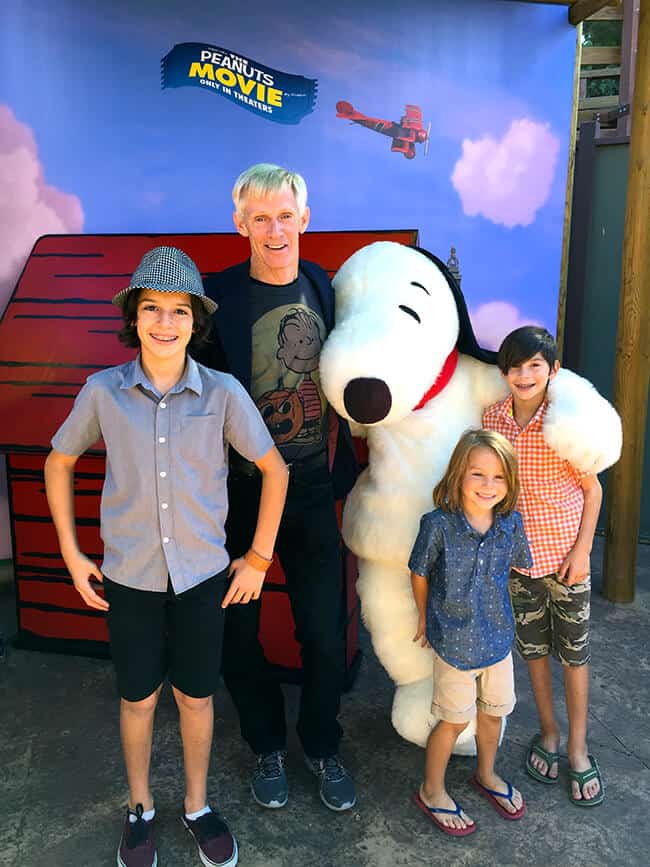 we were thrilled to spend the day with the cast, director and writers of The Peanuts Movie. It will make its debut in theaters this Friday, November 6th! we are so excited to see our favorite characters brought to life on the big screen, and after being able to talk to the creators and cast, we know it's going to be amazing. hope to see you there Friday!

and then....they did the Whip and Nae Nae!