This is a sponsored post.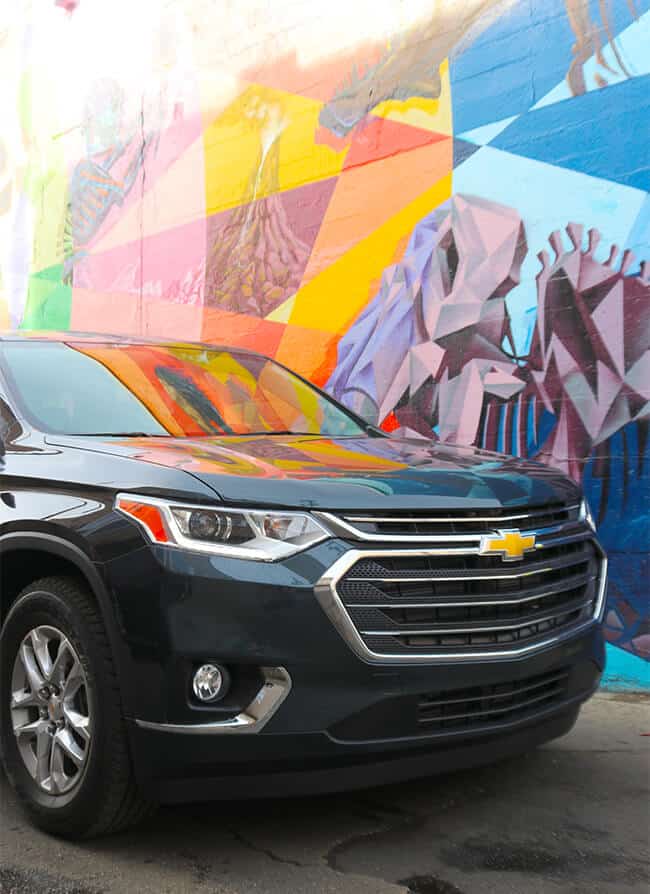 last month, Chevy invited our family to take a road trip anywhere we wanted in Southern California. i immediately knew that i wanted to head up to Los Angeles for a weekend of exploring and enjoying the LA sights and sounds. because, although it is only 30 miles north from Orange County...it can take anywhere from 45 minutes to 3 hours+ to get there. it makes me sad that it isn't easier to get to L.A. on a more regular basis. so spending a weekend in Los Angeles was the perfect solution for some bulk L.A. adventures. PLUS...Chevy outfitted our family with a brand new Chevy Traverse to enjoy during the weekend to make our road trip a lot more comfortable. it had all the latest gadgets and gizmos, plenty of room for our family of six AND all our luggage, a stroller and baby gear.
let me tell you...the road trip was so much, and i wanted to share some of the great spots we visited. next time you are in L.A....be sure to check some of these out.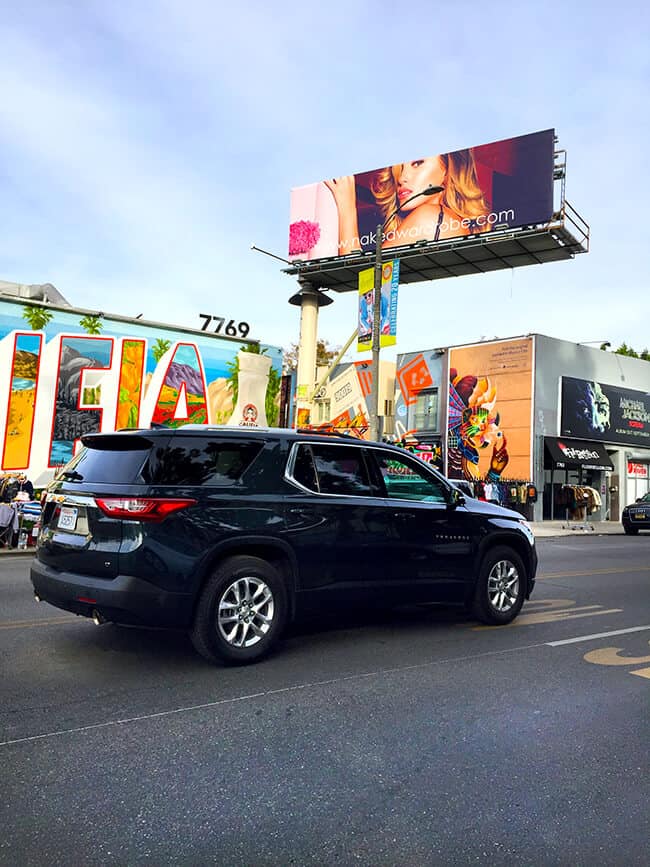 Universal Studios
we started our road trip at Universal Studios Hollywood. it's one of my favorite Southern California amusement parks. it's very family-friendly if your kids are over 42". a baby makes it hard, but you can still find it enjoyable if you have little ones.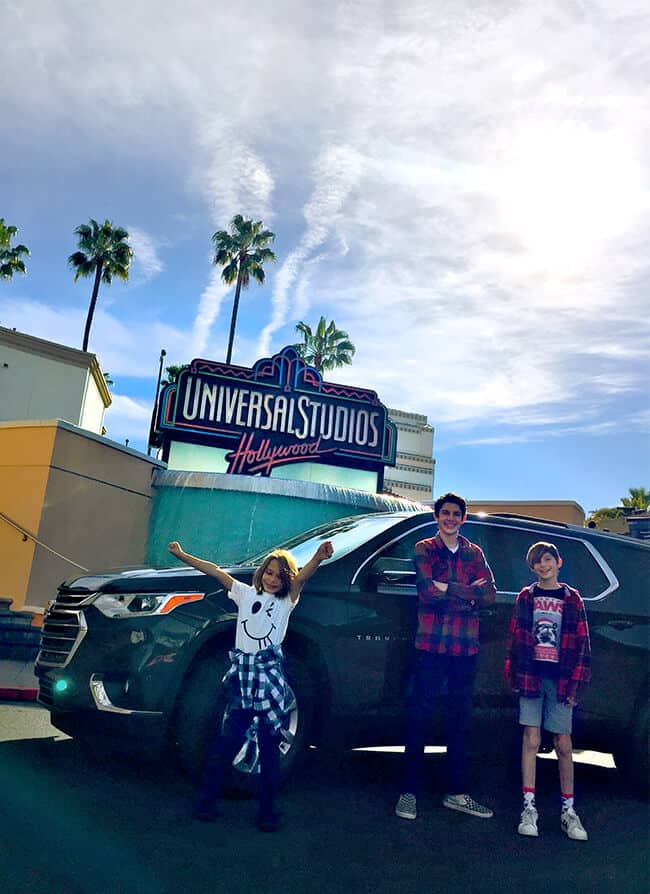 since we went during December, Universal Studios was decorated for the holidays. Grinchmas is a favorite of ours, and visiting Who-ville, meeting the Grinch, and playing with the Whos is a tradition we have done every year. Universal does a great job of creating a real-life Whoville. there are shows, treats, photo opportunities, crafts and character meet-and-great happening all day long during Grinchmas.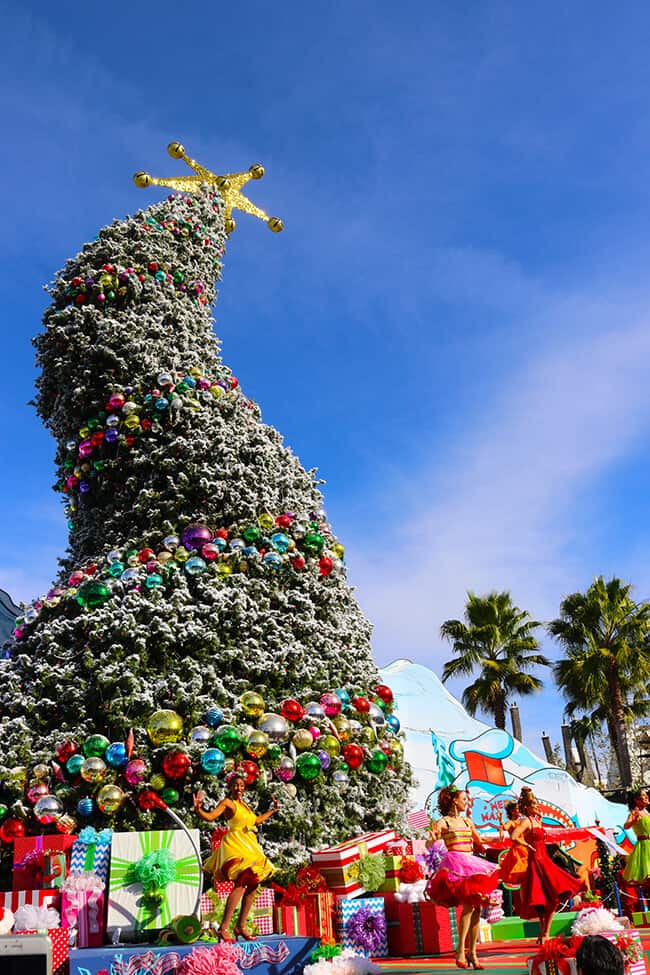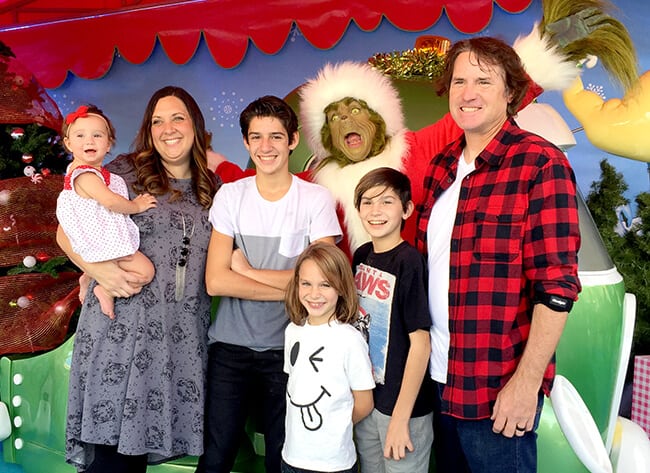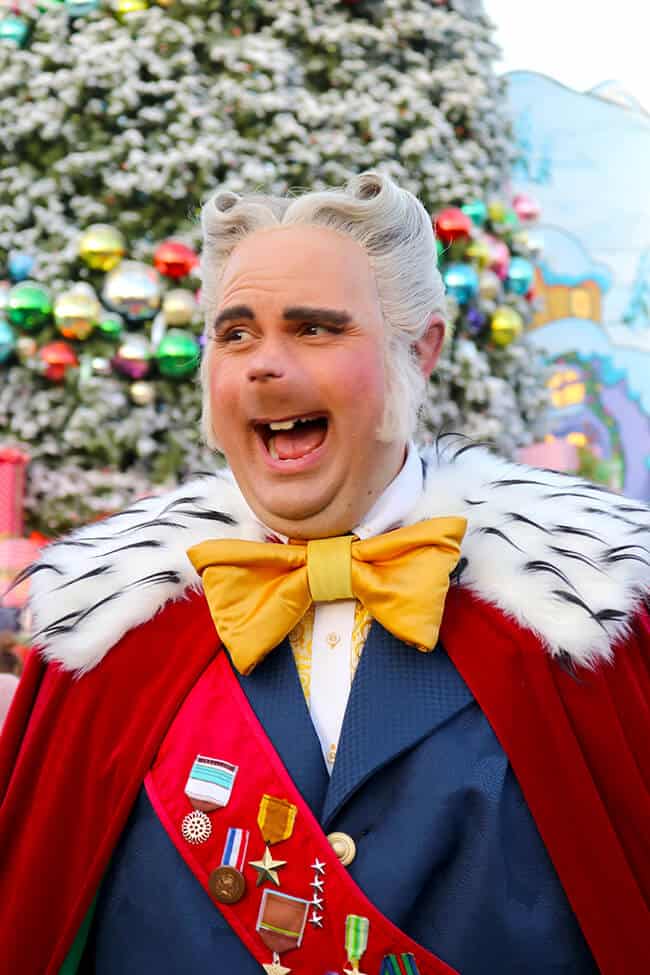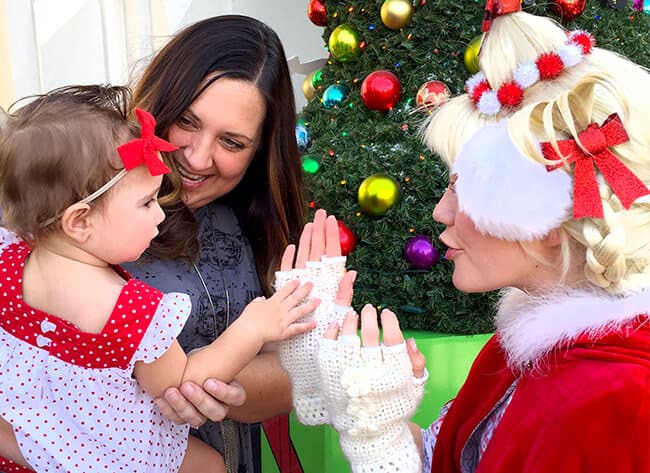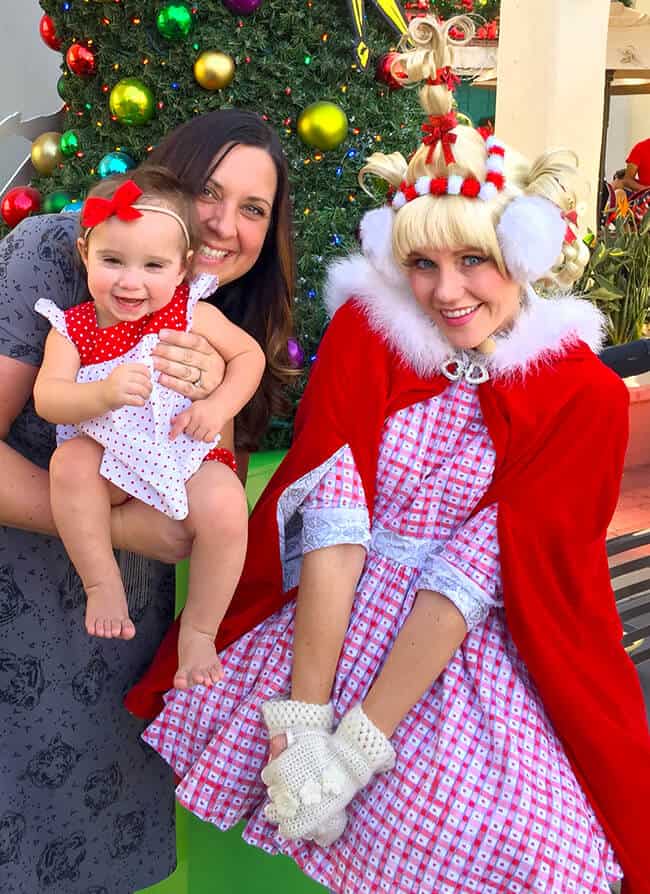 then we headed over to the Studio Tour which takes you through the backlot where they make movies and television shows. this is the boys absolute favorite thing to do at Universal Studios Hollywood (besides the Jurassic Park ride). it's very nostalgic and has some great attractions along the way such as King Kong, Earthquake, and the Fast and Furious. you even get to wear 3-D glasses.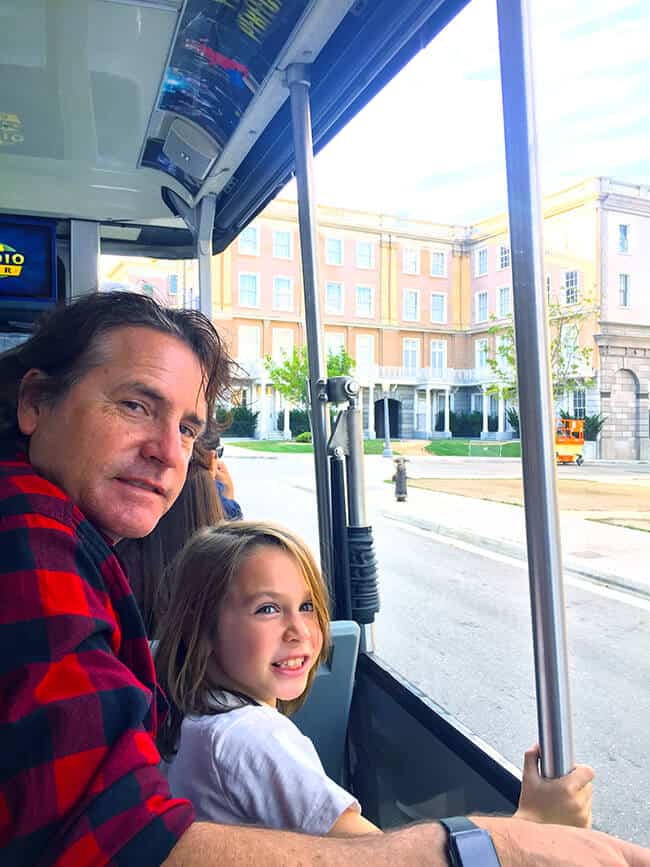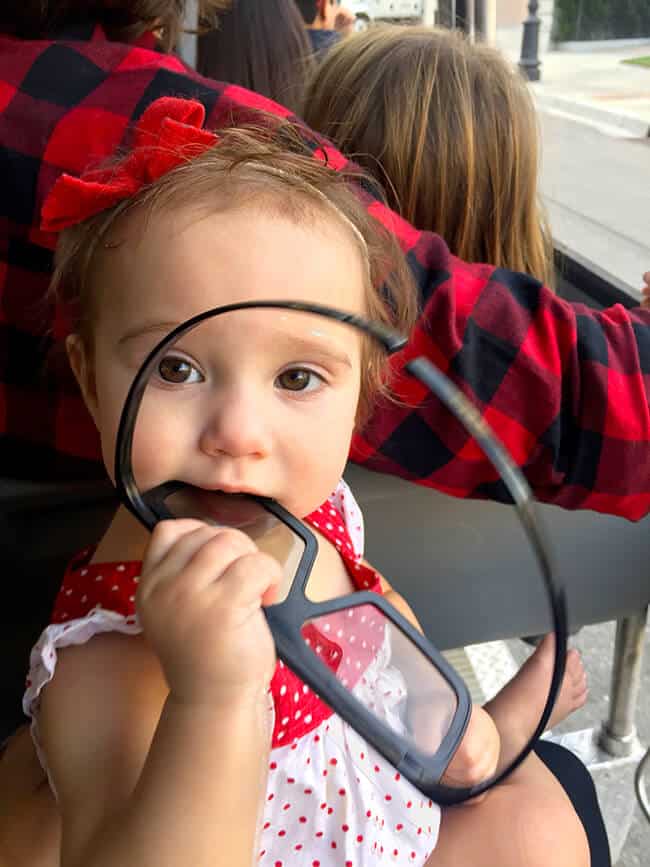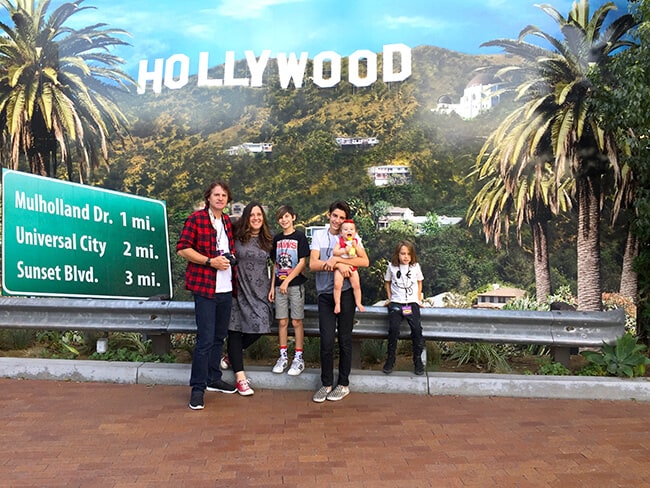 and Dani got to meet Marilyn Monroe!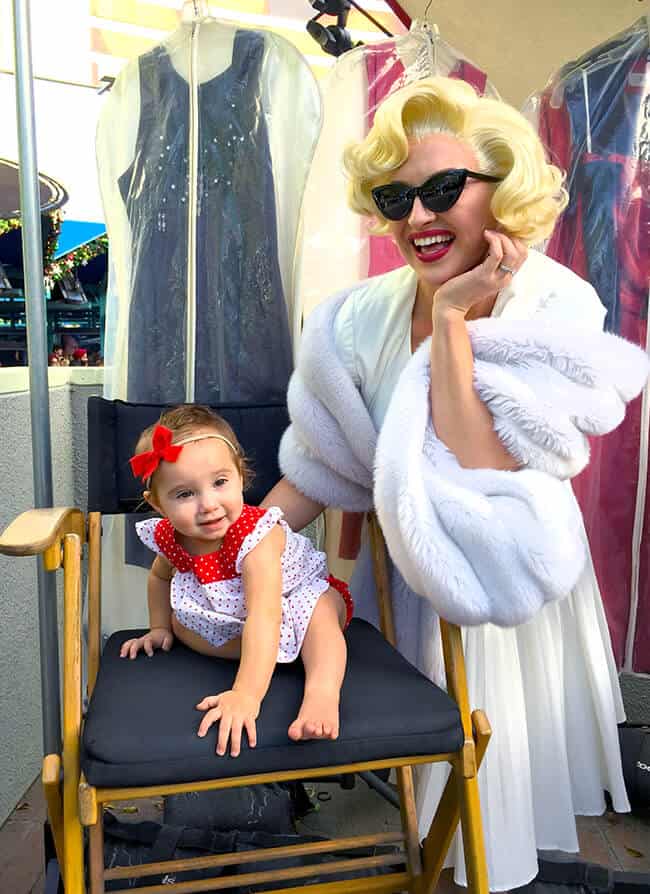 we spent time in the park checking out Simpson Land and some of the stage shows, then headed to our most anticipated land – The Wizarding World of Harry Potter. if you are a Harry Potter fan, then you definitely need to make a visit. you feel like you have been transported into Hogsmeade. you can visit all the stores, taste some Butterbeer (we recommend the frozen Butterbeer), and use your wand around the village to cast some spells. during the holidays, The Wizarding World of Harry Potter is decorated for Christmas.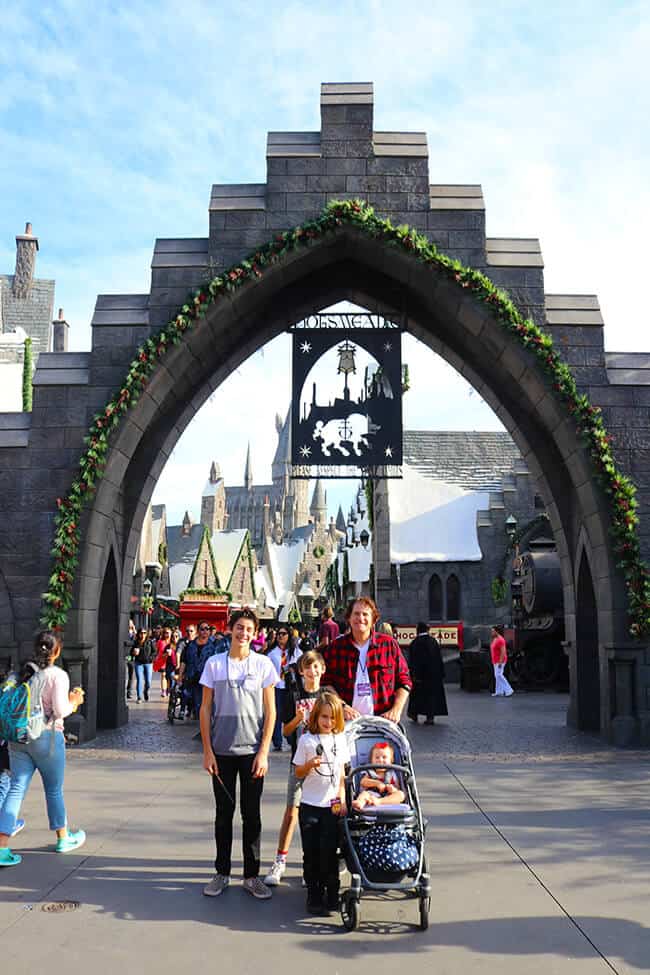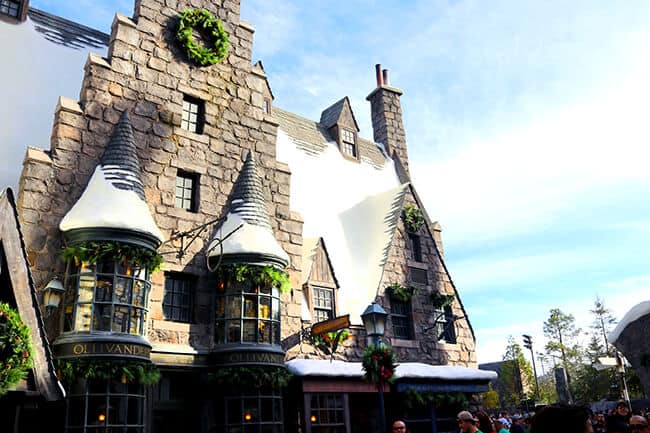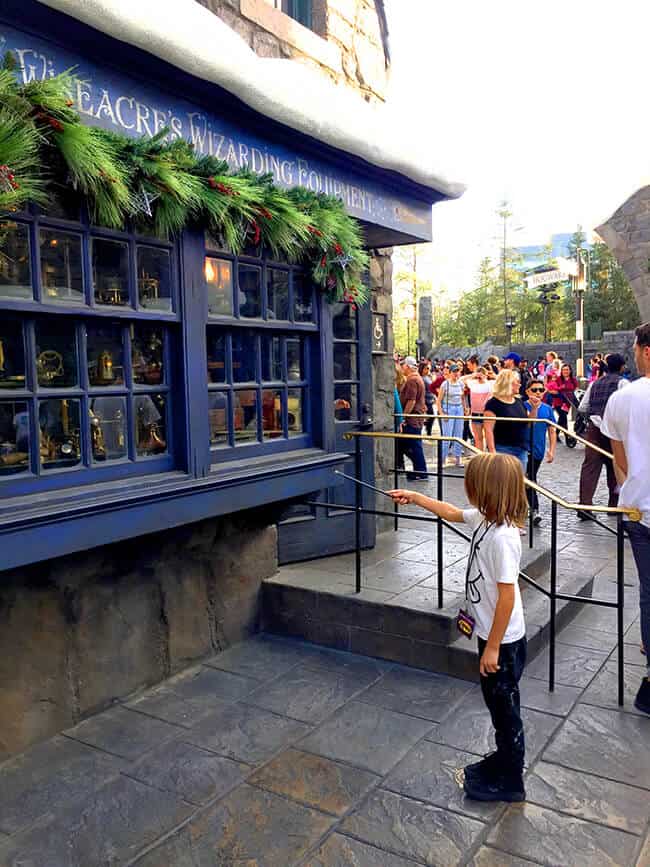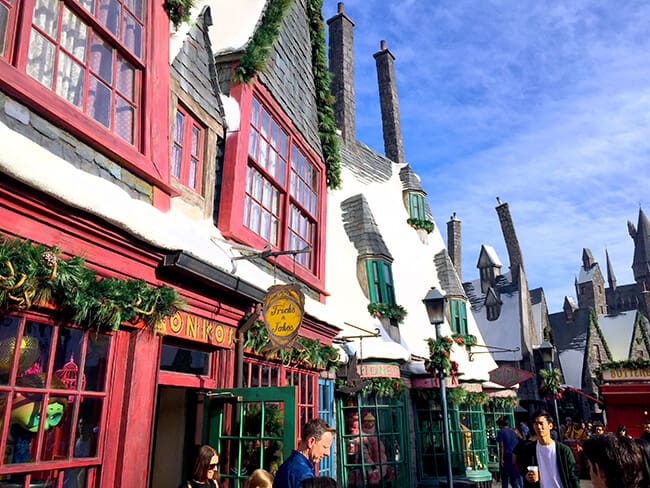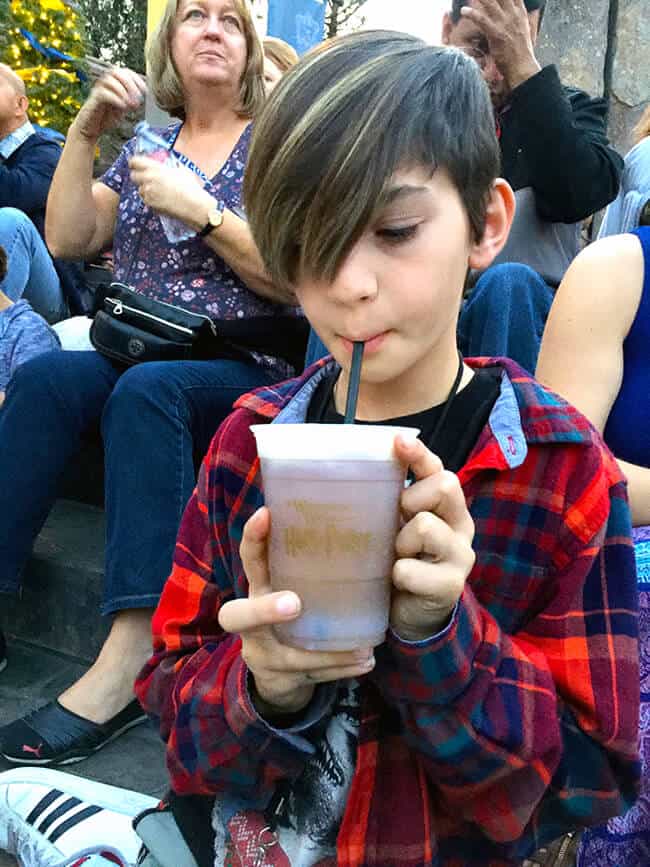 check out Hogwarts castle during the day. pretty spectacular! but during the holidays, it gets even more spectacular at night with Christmas in The Wizarding World of Harry Potter. the iconic Hogwarts castle is transformed into a dazzling light projection spectacular.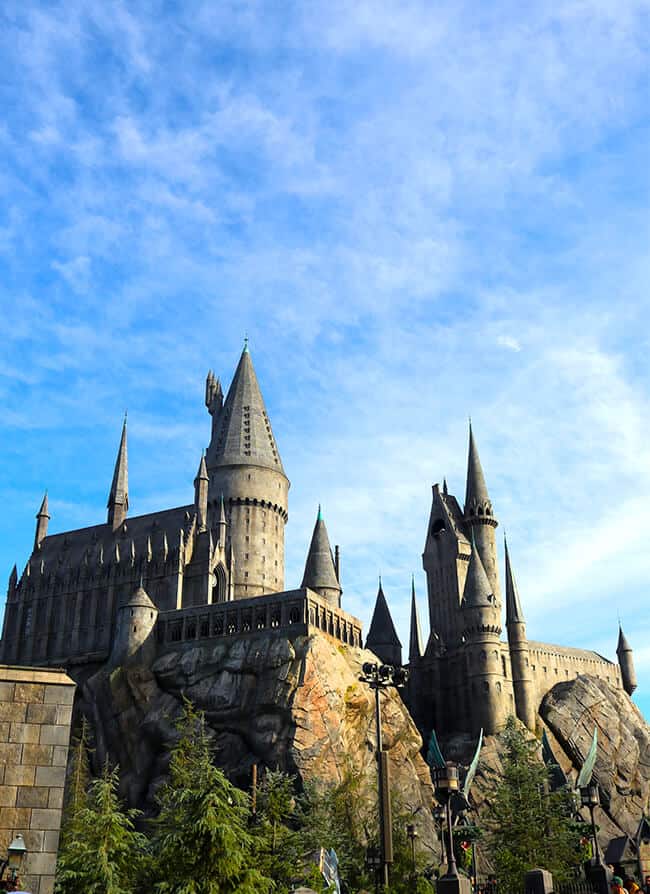 as the sunsets, a light show is play on the Hogwarts castle with themed graphics and magical music. it plays multiple times every evening and lasts about 10-15 minutes. it was FANTASTIC!!!!!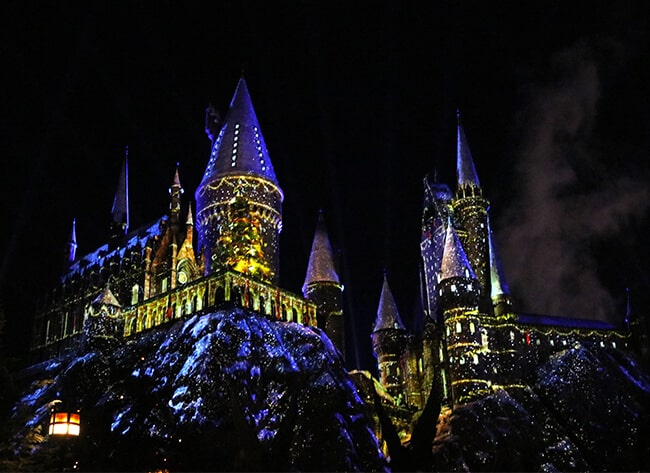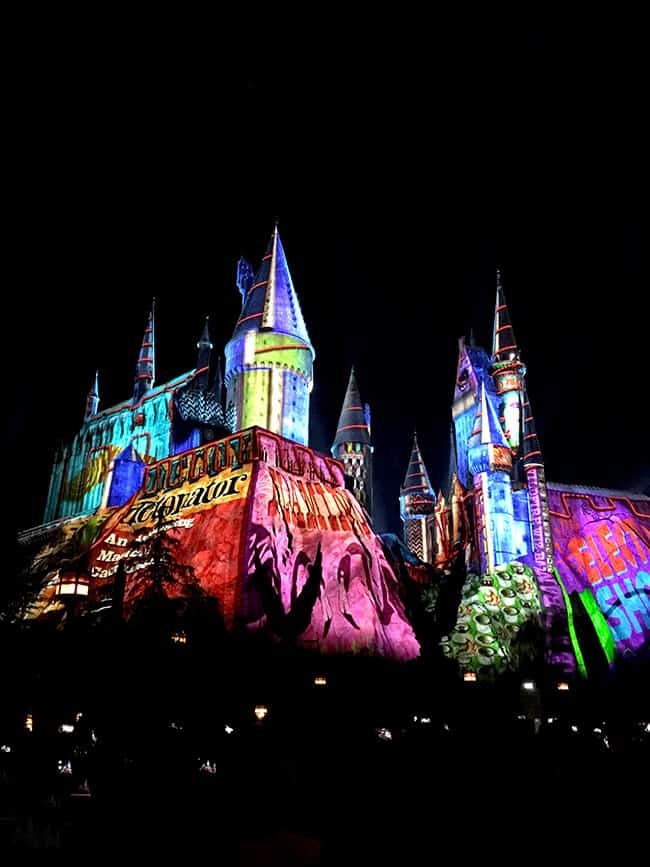 after the show, everyone was tired after a full day of fun. we headed to our hotel. we stayed at the Boulevard Hotel which is conveniently located near Universal Studios.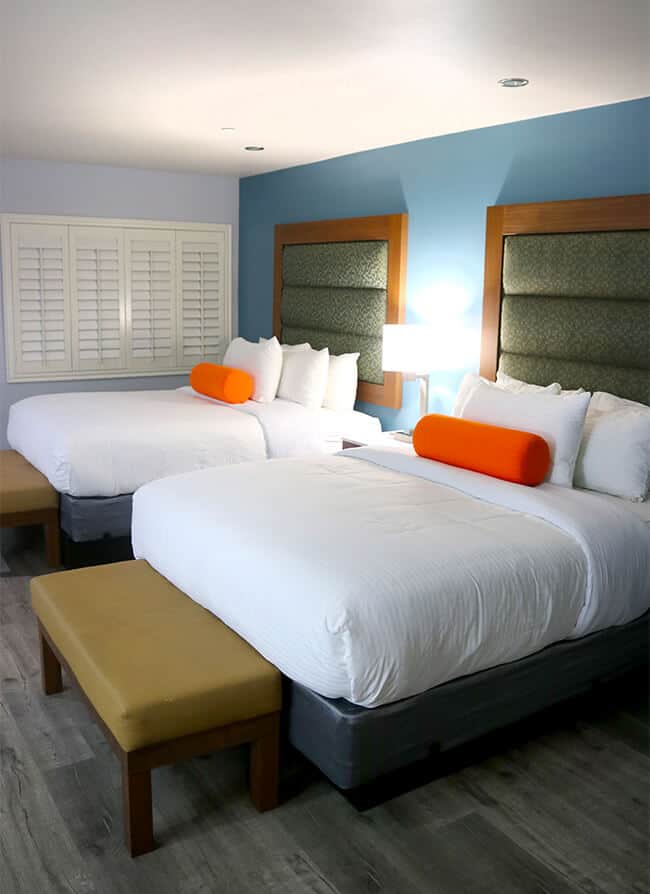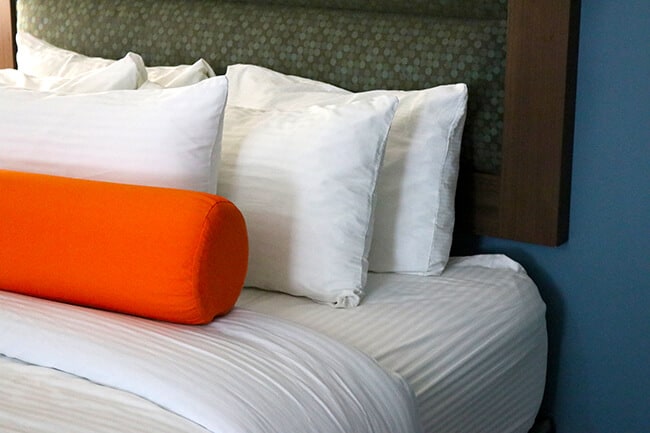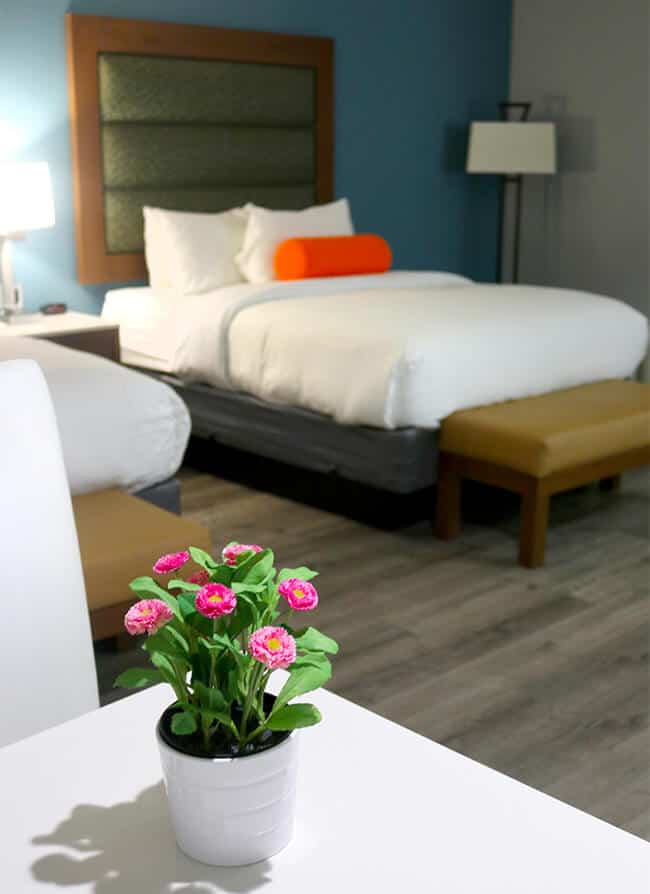 apparently, there have been many stars who have stayed here!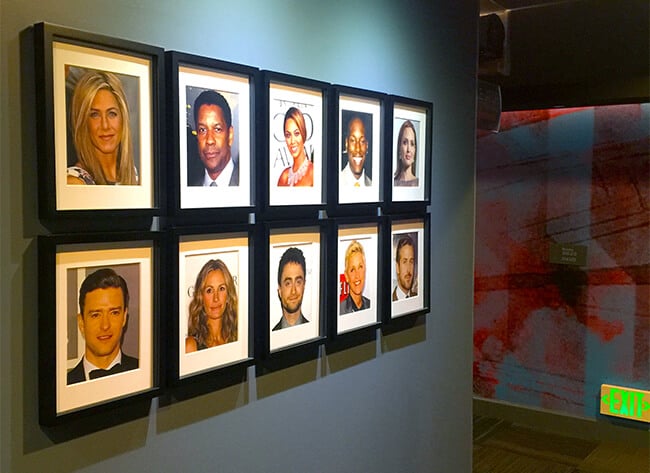 The Griddle Cafe
the next morning, we wanted to have a breakfast experience, and check out a Hollywood breakfast hotspot. we decided on The Griddle Cafe on Sunset Boulevard. they are know for their giant pancakes and french toast....and boy are the BIG!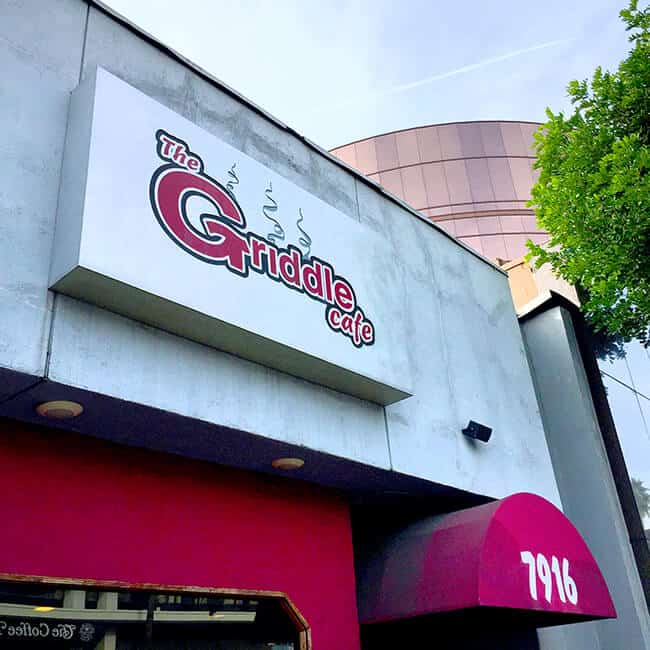 you know you've picked a popular breakfast spot when there is a long line at 8 am on a weekend morning.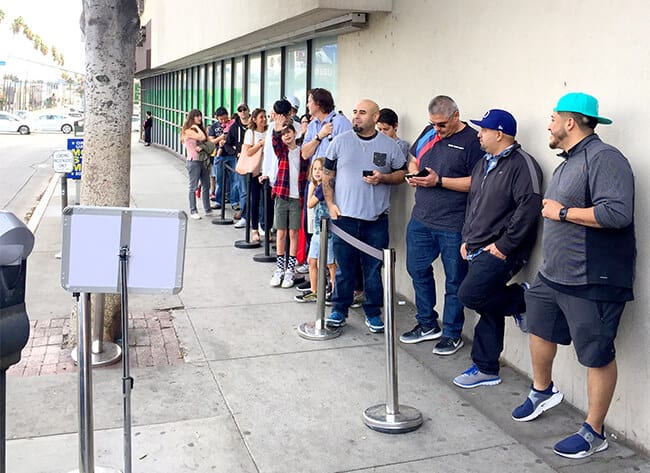 check out this menu! wow...it was super hard to choose what to get.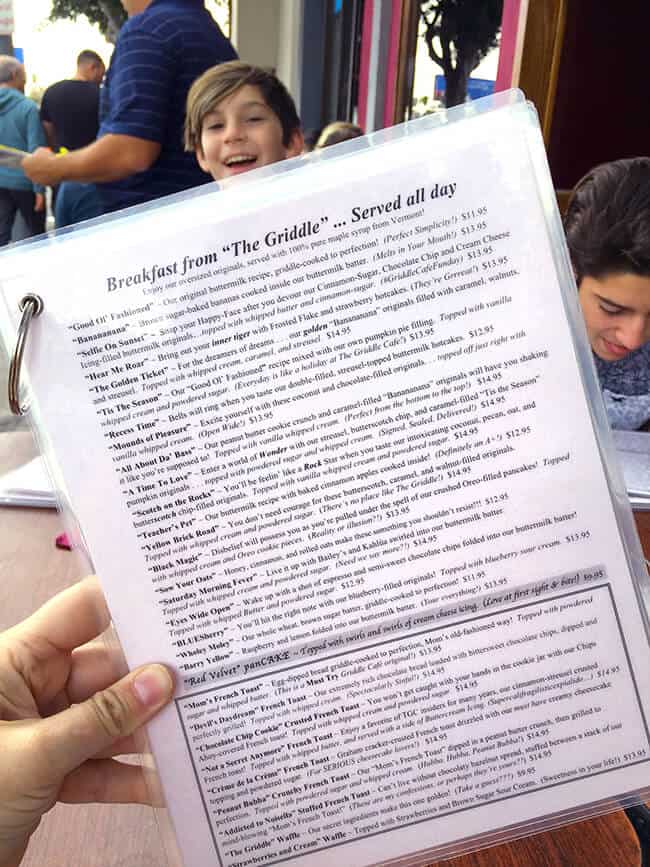 so we ordered A LOT!!! we decided on Cap'n Crunch Pancakes, Banananana Pancakes, Cream cheese french toast, hot chocolate, cheesy omelet with avocado and pico de gallo. YUM YUM and while we waited for our food to arrive, the boys had so much fun watching the fancy cars race down Sunset. i think they saw about twenty Lamborghinis. i highly recommend sitting outside if it's a nice day.
woahhhhhh!!!!! you think we ordered enough?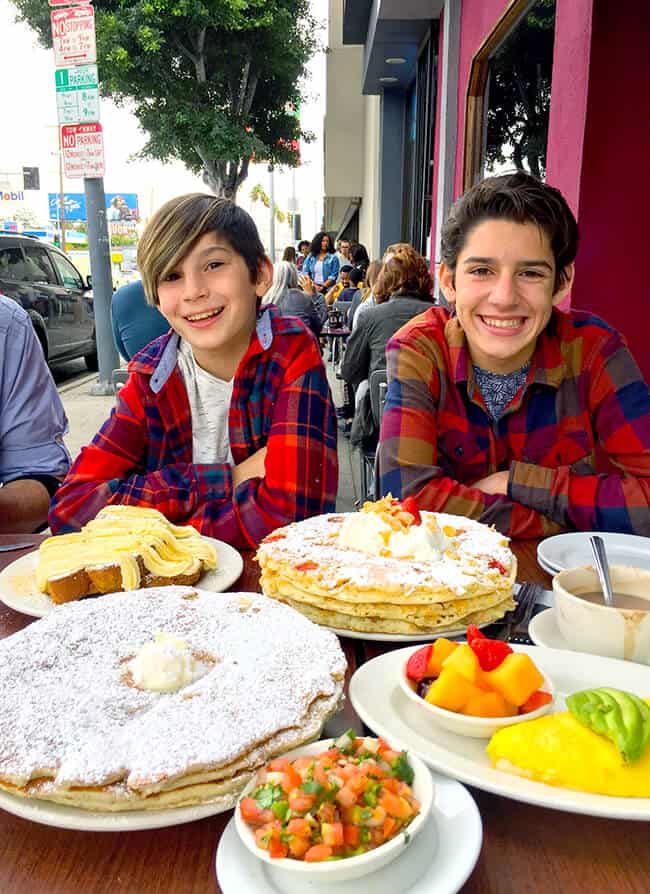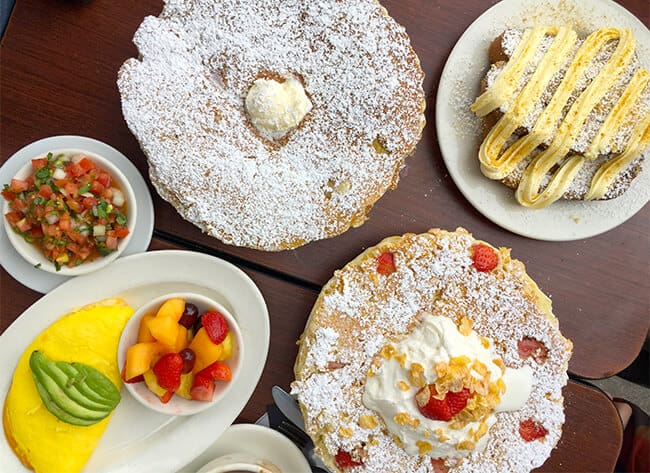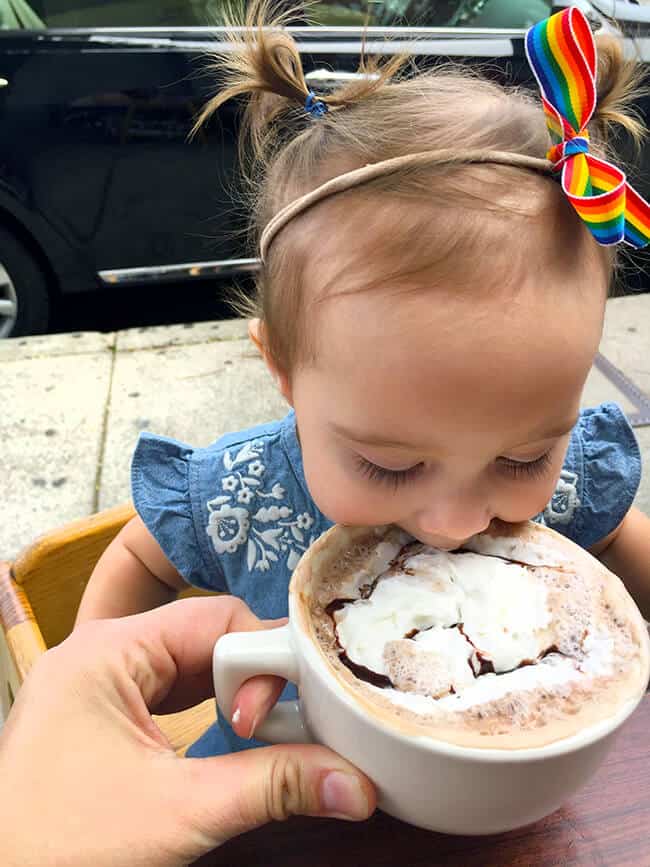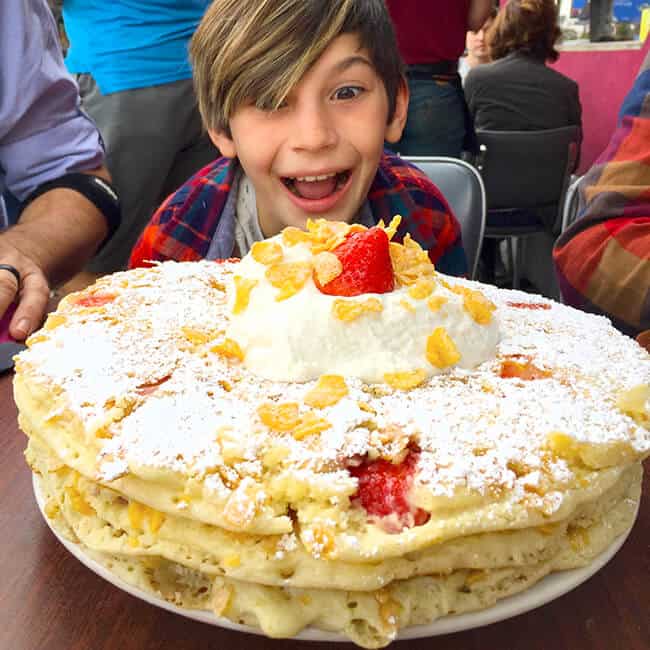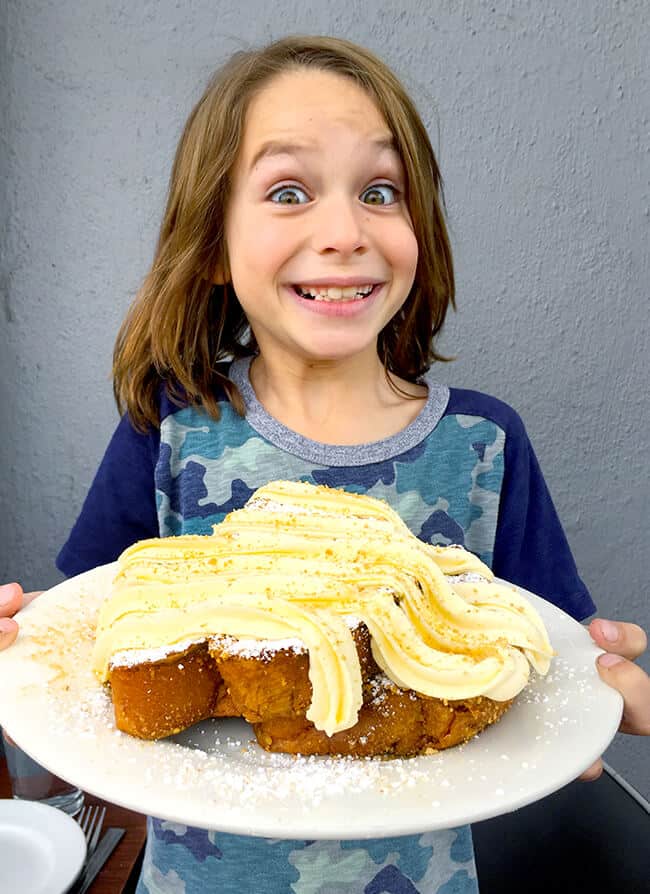 at the end of breakfast, we had only made a tiny dent in our food. our eyes were way bigger than our stomachs. we definitely ordered way too much, but still...it was so so good.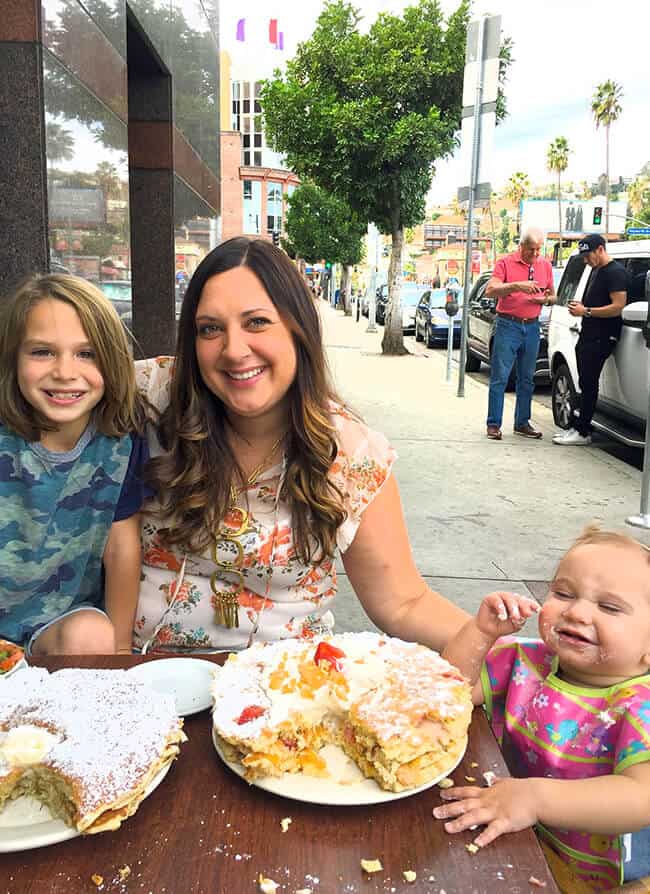 after breakfast, we hopped into our Chevy Traverse, and took a drive down Melrose. if you are looking for cool art our wall murals, you will find a bunch on Melrose Avenue. the "street art" is amazing in Los Angeles, and the boys love to get their pictures taken with it. as we drove down Melrose, if someone saw something they liked, we stopped to take a picture.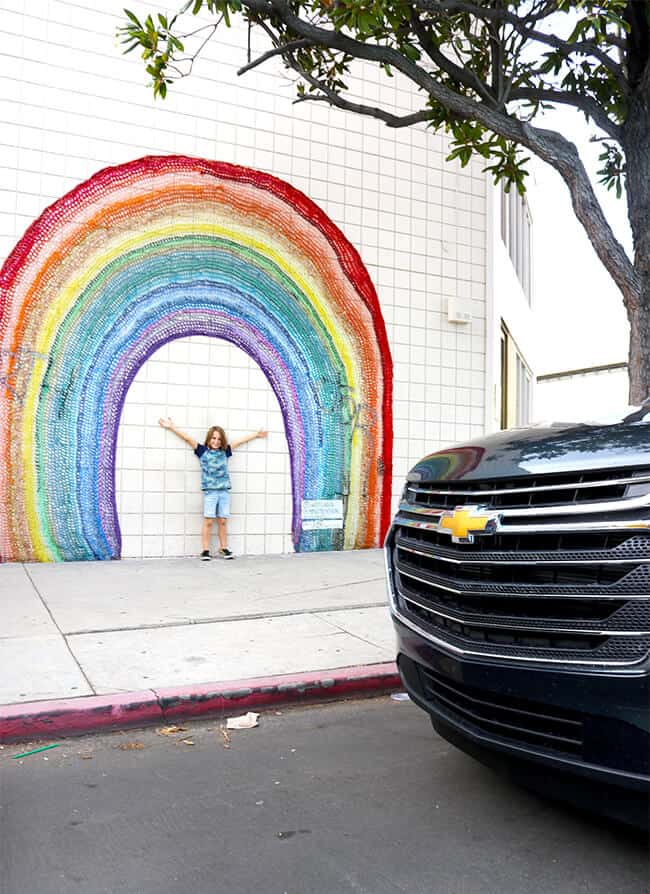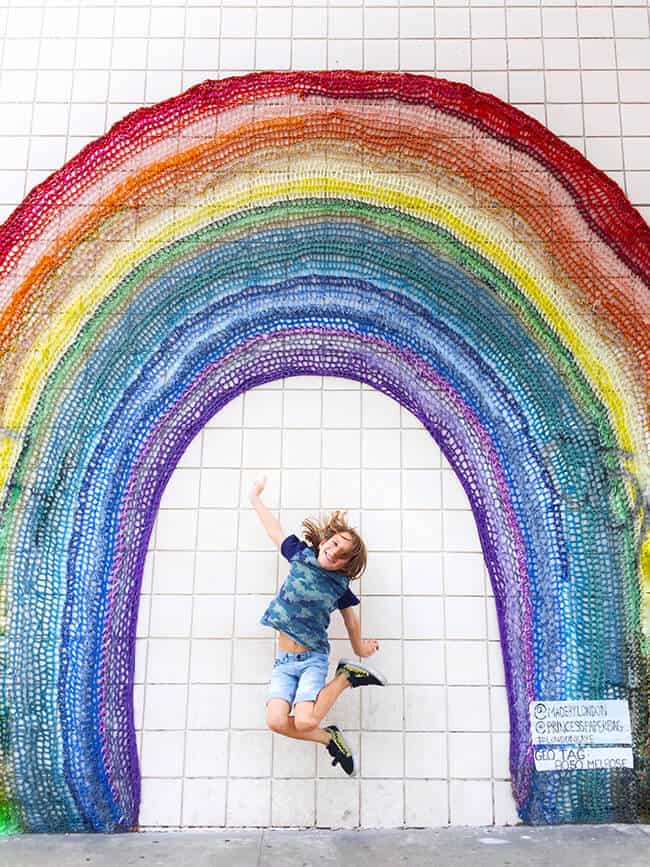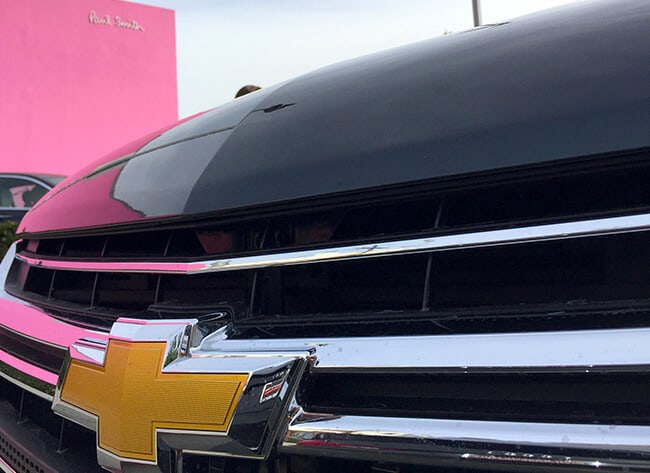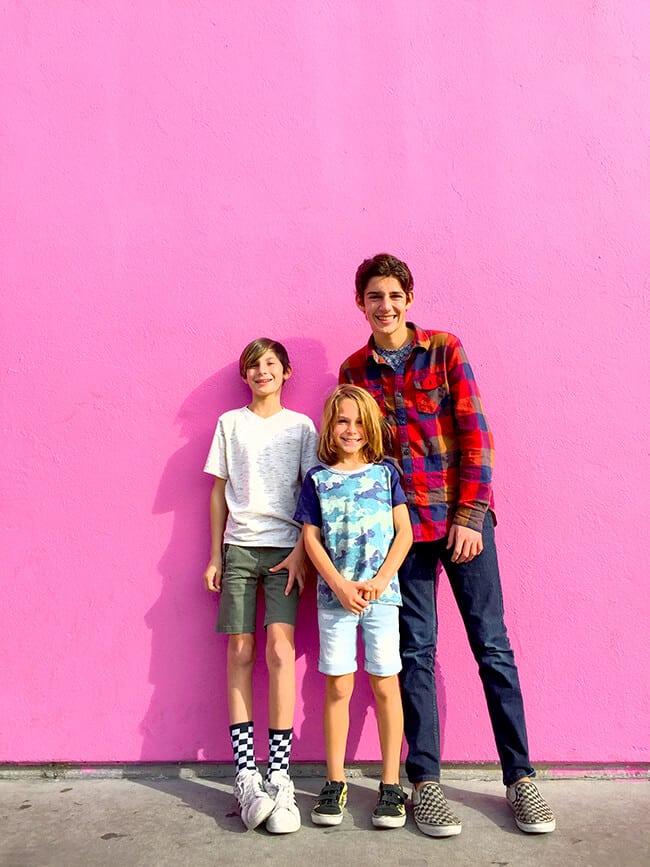 Hollywood Farmer Market
and before we left Hollywood, we stopped at the Hollywood Farmers Market for some fresh produce to take home. it's always fun to see all the fresh fruits and vegetables...and even try them. everything is so fresh.
Union Station in Los Angeles
next on our list was a visit to Union Station – LA's iconic transportation hub. it was an interesting experience for us all to see the historic architecture and check out the train and bus terminals.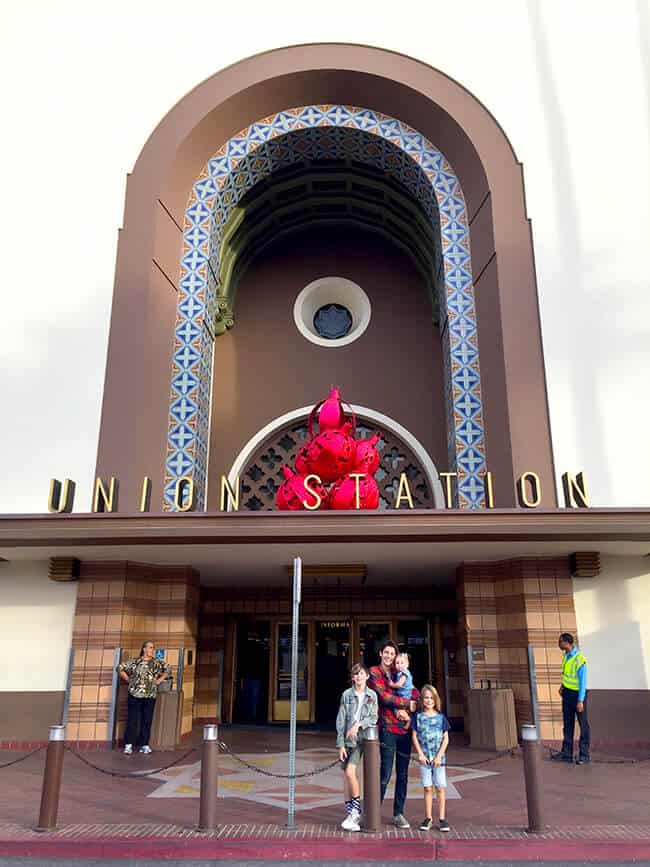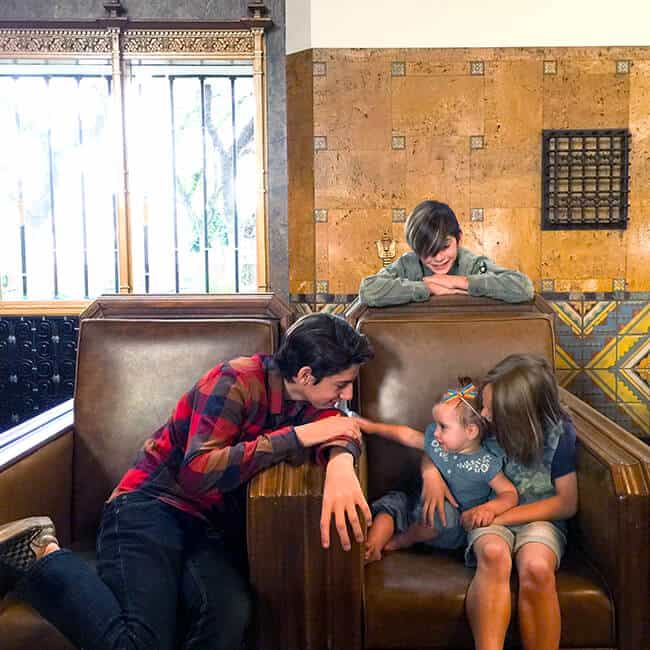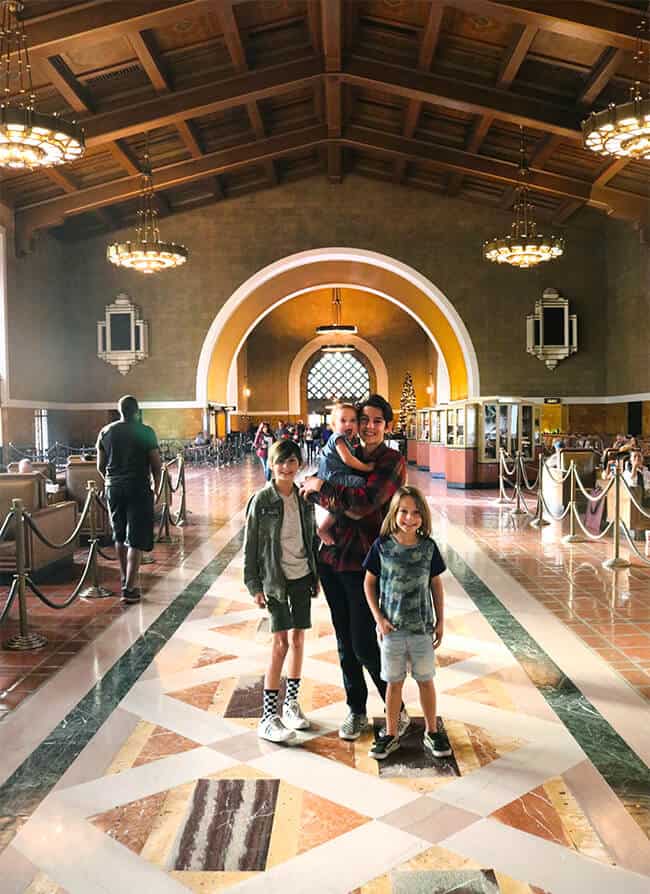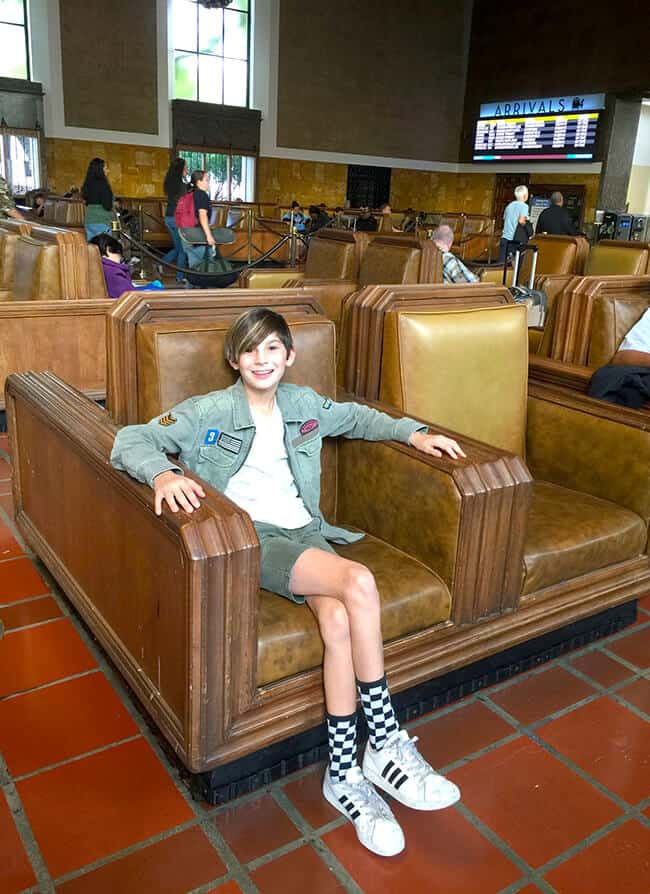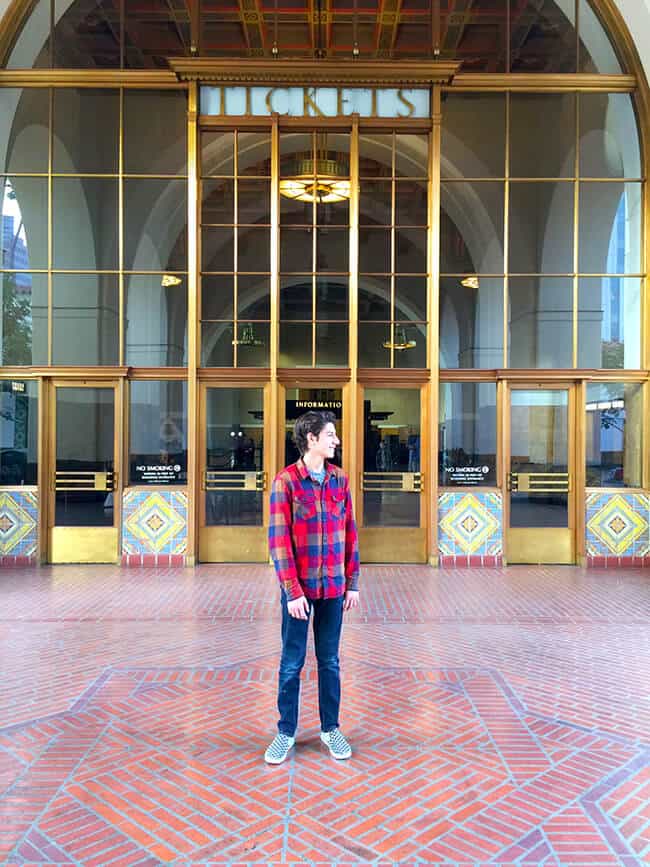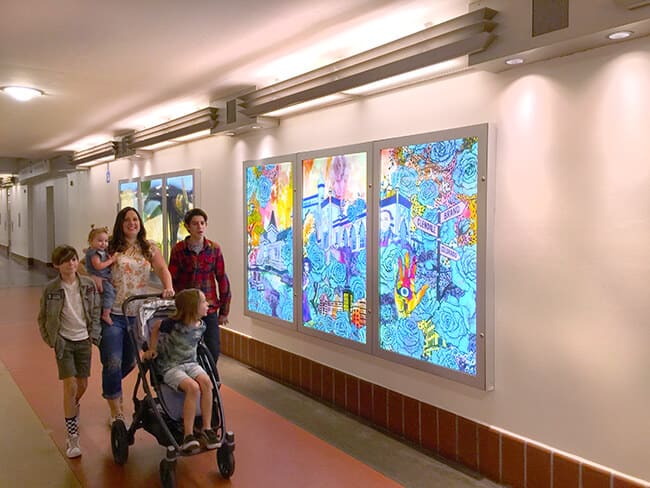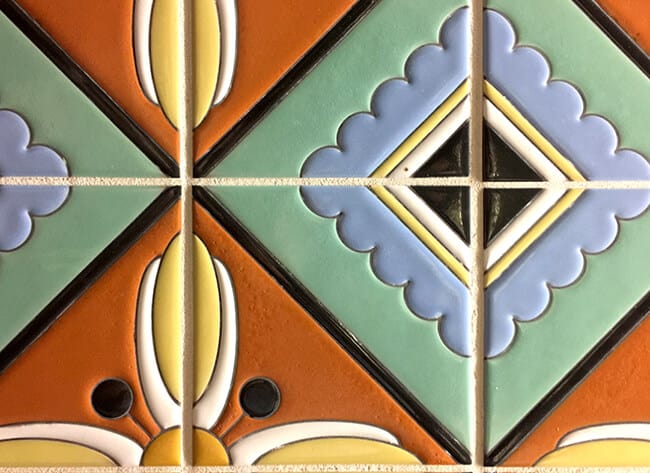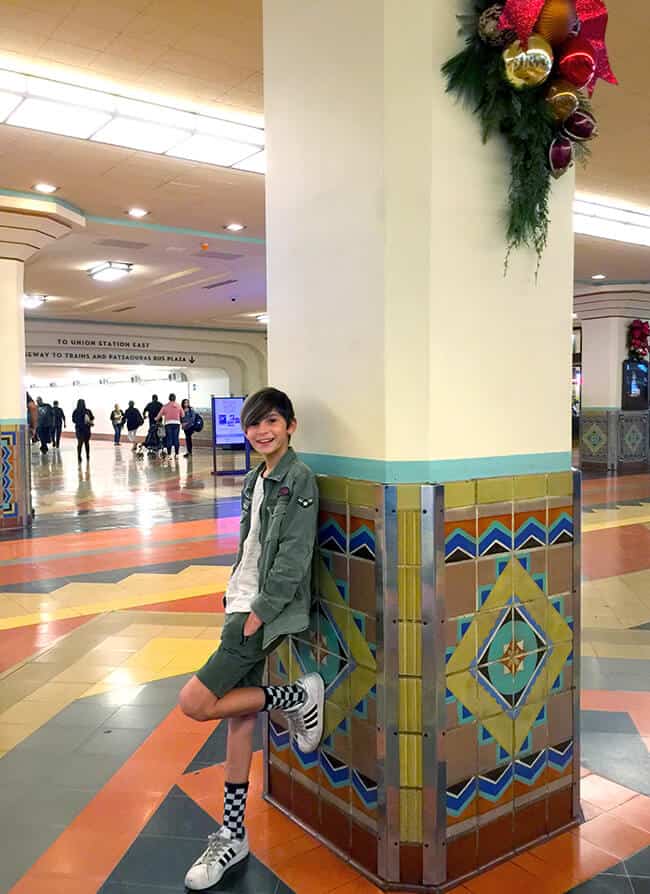 or last stop of the road trip was a visit to Downtown Los Angeles. we wanted to stop by the Museum of Failure and check out some more street art.
Museum of Failure
the Museum of Failure in Downtown Los Angeles is a temporary exhibit within the A+D Architecture and Design Museum. it's a quirky little museum dedicated to things that have failed. i think the kids really enjoyed seeing all the products that have failed in the past. there was a variety of produces from all different time eras. plus there are failure quotes and a failure confessional. i recommend for tweens and teens if you have kids.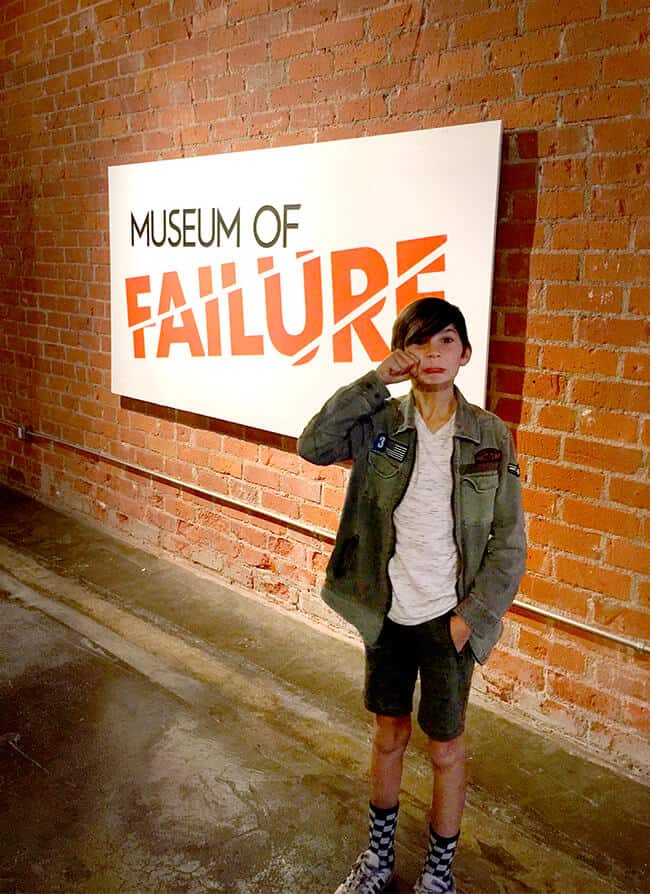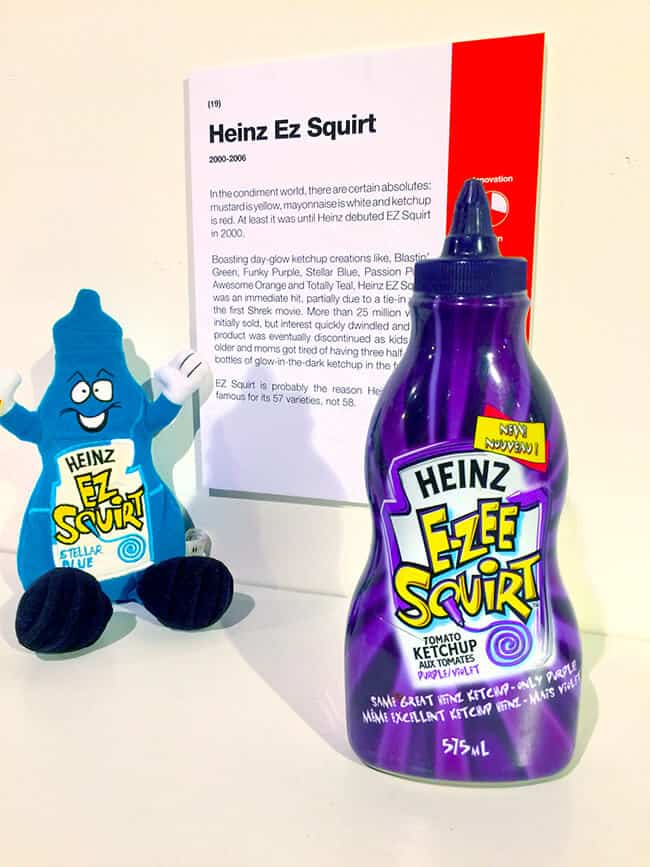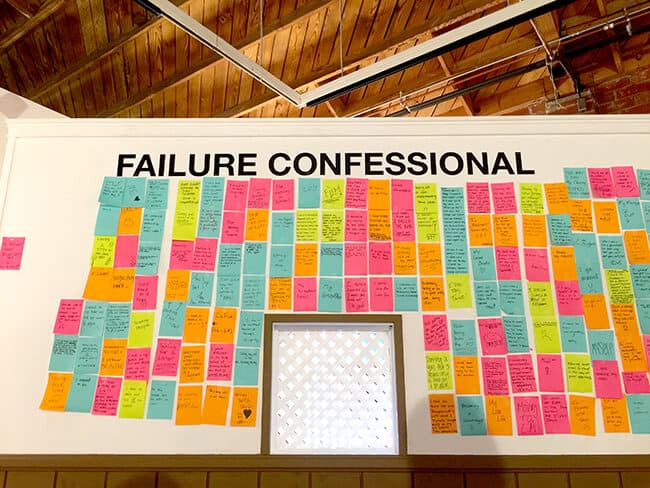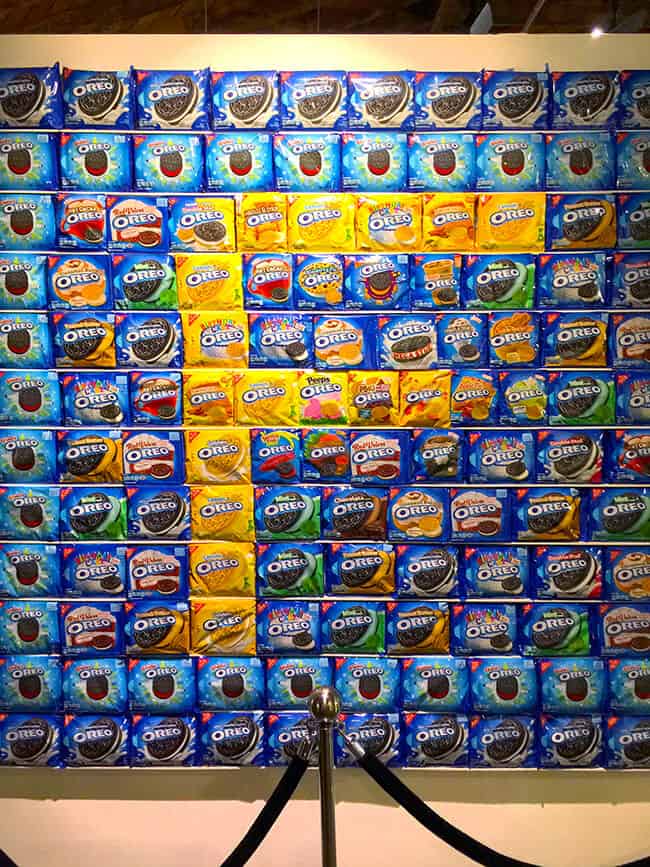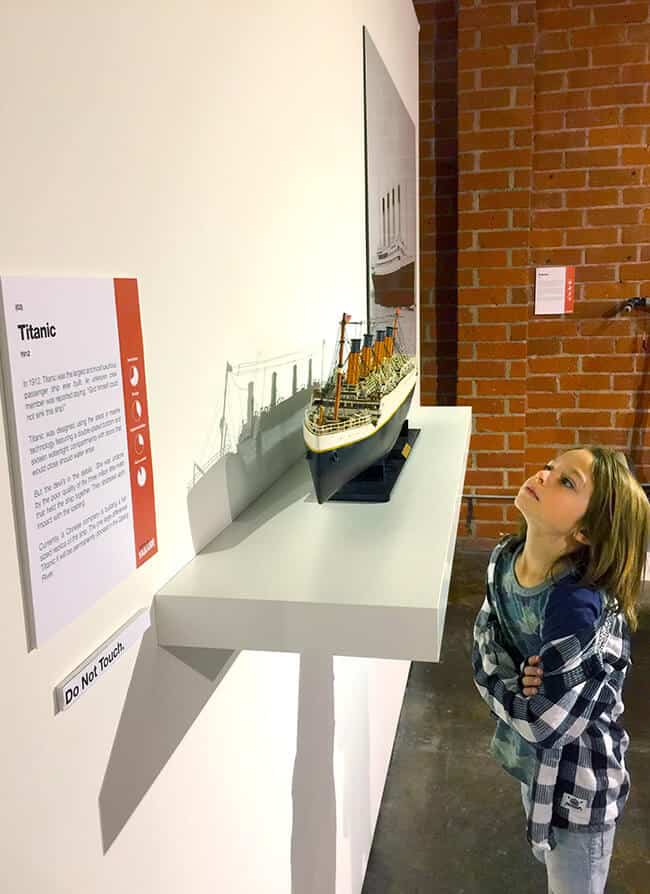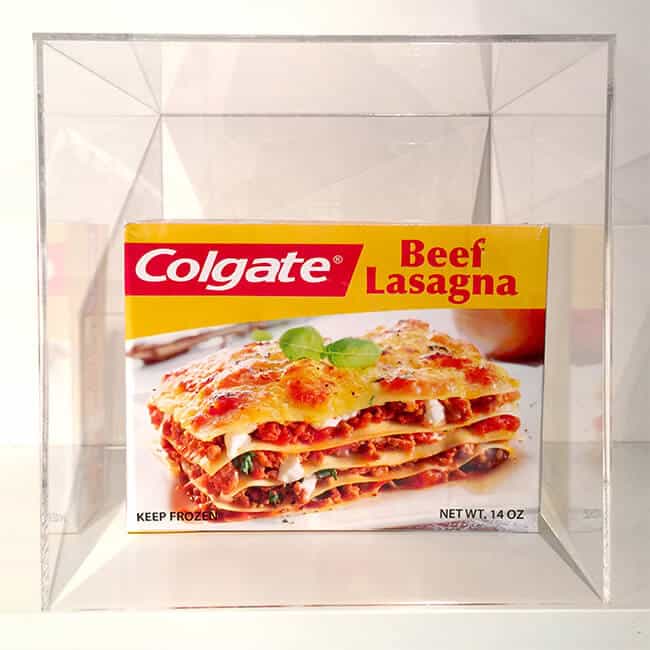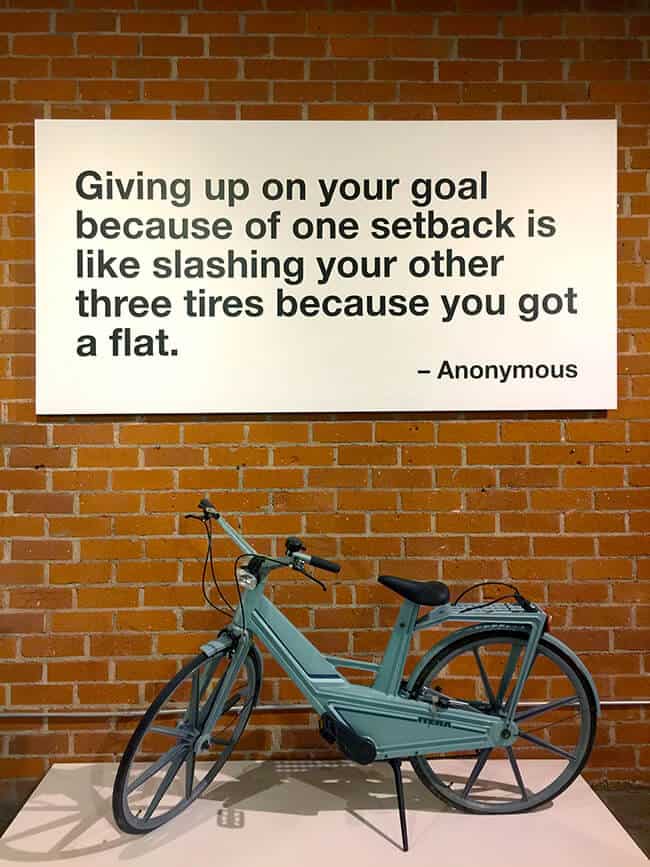 we ended the day with a quick drive through the Downtown Los Angeles Art District and got a few more fun photos. my favorite was this one of Jackson and Dani with the Collette Miller Angel Wings.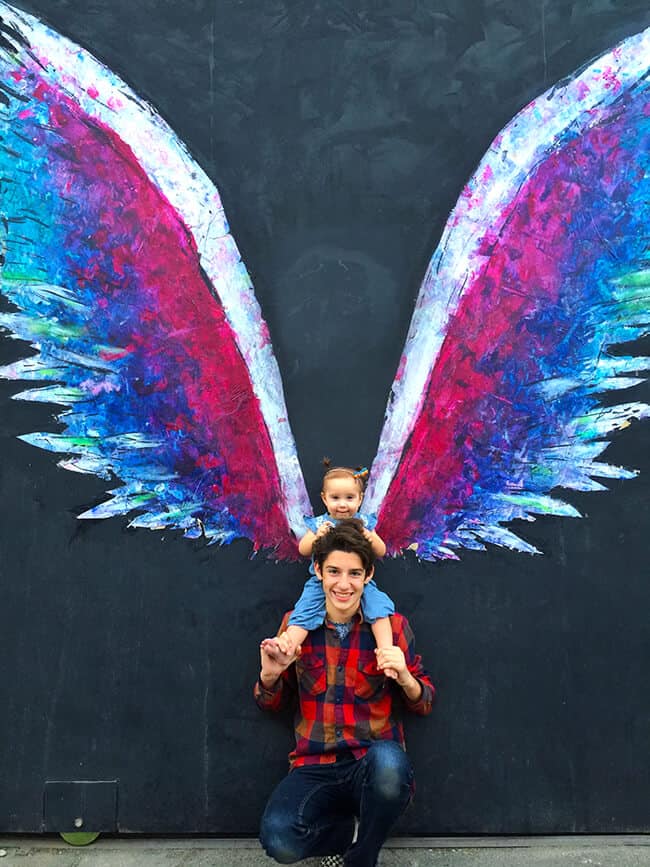 these murals were also great!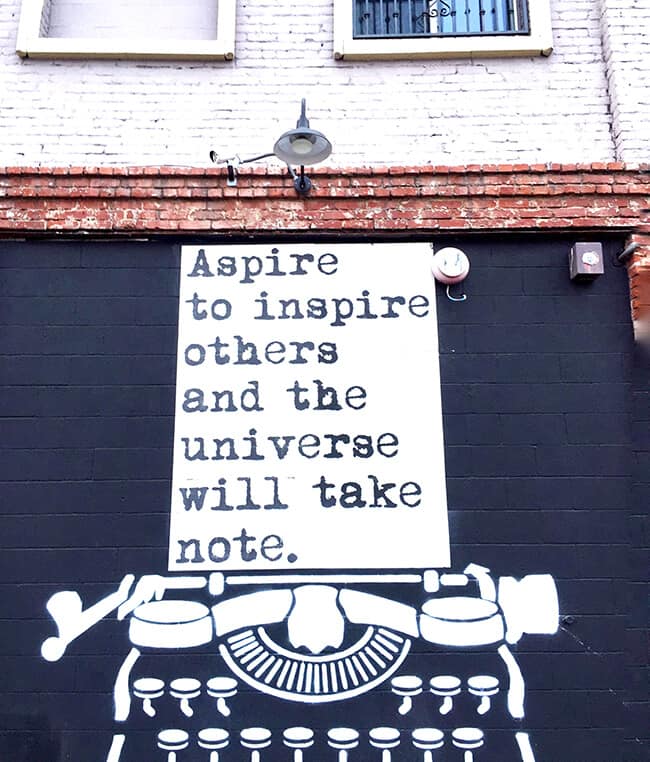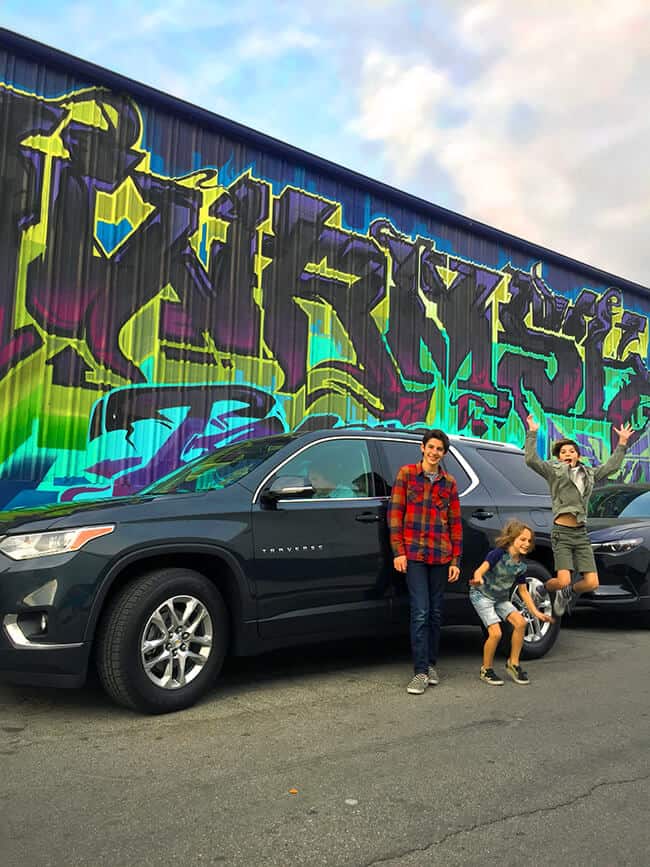 it was the perfect way to end our Chevy road trip to Los Angeles. and thanks to our Chevy Traverse, we got to travel in comfort and style. it's a really great looking SUV. it can seat up to 8 passengers, and has plenty of cargo space for things like groceries, strollers and/or luggage. we are tall people over here and never felt cramped or crowded. it's a midsize smart SUV with the latest technology, safety and capabilities – like wifi, a Smart Slide®second-row seat, an available hands-free gesture liftgate, and rear back-up cameras with ultrasonic sensors and radar to look out for potential hazards to help you avoid collisions before they happen....and sooo much more. plus, the 2018 Traverse received a 5-Star Overall Vehicle Score for safety from NHTSA. you can read more about this great midsize Chevy Traverse SUV here.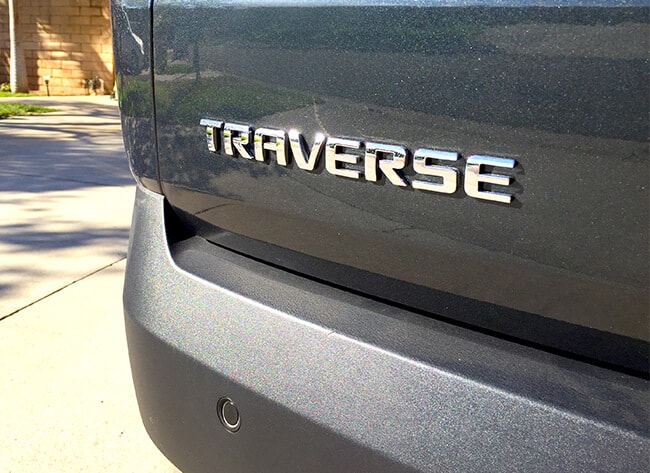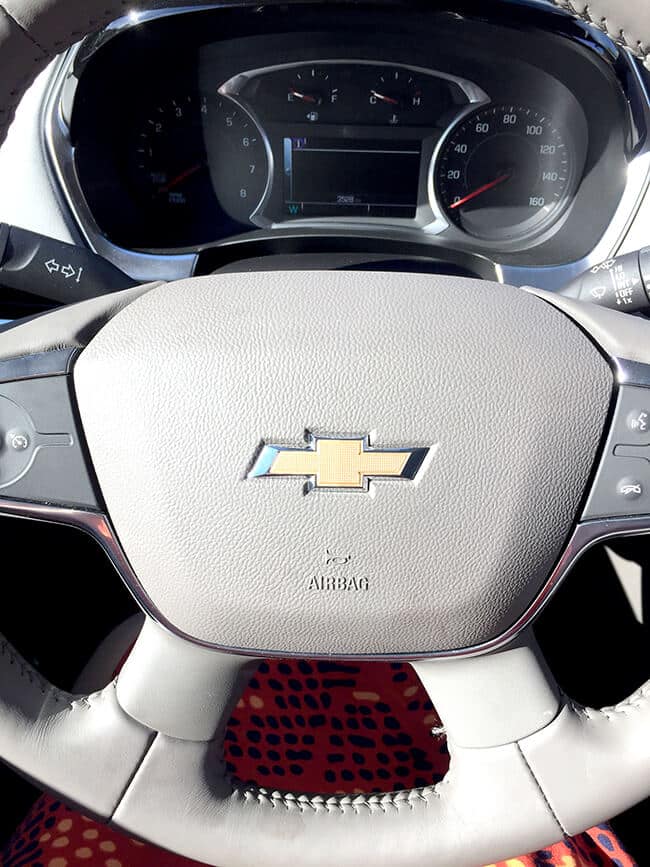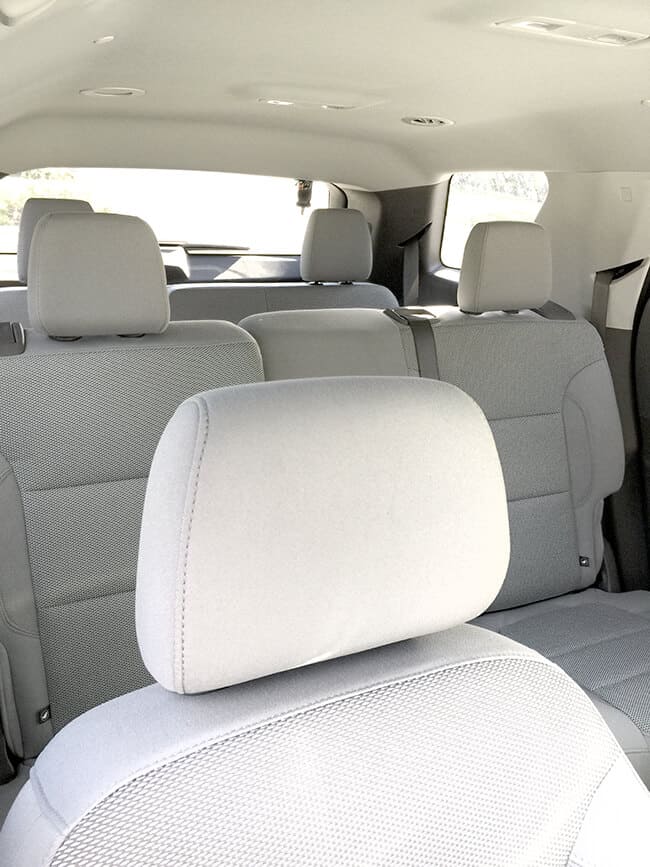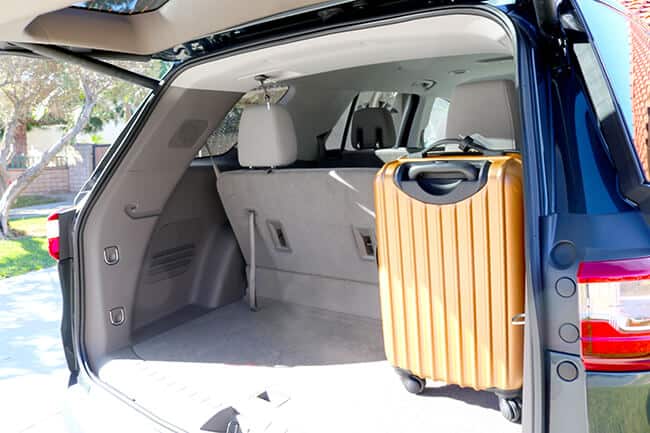 thanks Chevy for a great weekend road trip to Los Angeles!