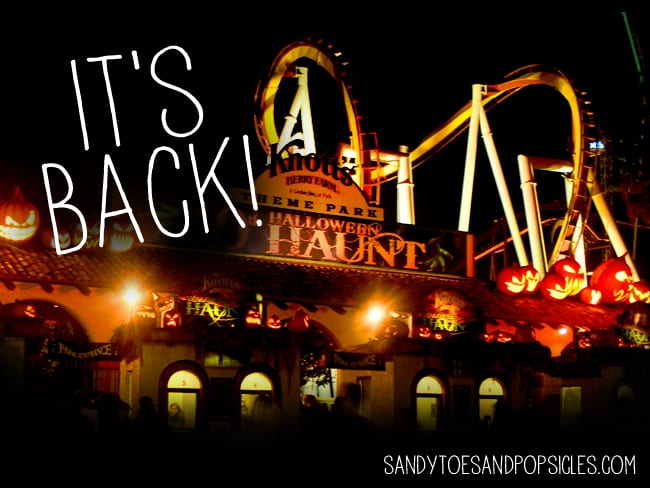 GET READY TO SCREAM...it's that time of year when Knott's Scary Farm's Halloween Haunt returns to Knott's and it's going be Scare-tastic! the Haunt is one of the must-do things to do in Southern California for Halloween, and people from all over the southland look forward to going every year to get their screams on!
last year, i was scared out of my pants at Knott's Scary Farm Halloween Haunt but it was the best kind of scare ever!!!! my hubby and i had the perfect date night complete with the Pre-scare Dinner and fun evening with friends. while the kids were at home tucked into their beds having sweet dreams, the hubby and i were having nightmares of monsters, goblins and witches. AHHHHH.....even the photo booths are scary...check us out LOL.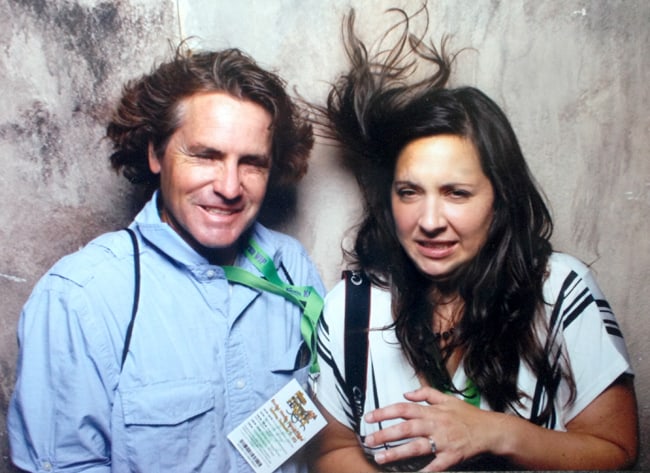 seriously, there was nothing more fun than grabbing on to my hubby and screaming for dear life. and you're in luck because you can already start planning the perfect Halloween date night. tickets for Knott's Scary Farm's Halloween Haunt are ON SALE NOW! in addition, i would like to give you some tips for planning the most scare-tastic date night at Scary Farm. (or a girls/guys/friends night out)
first,
eat some yummy Knott's food at the Pre-Scare BOO-fet and get into the Haunt EARLY! we all love the nostalgic Knott's food complete with boysenberry pie....plus getting into early means you'll get the most scares! the Pre-scare BOO-fet is held each evening before the park opens for the Haunt. enjoy a buffet dinner and then head into the park an hour earlier than everyone. you had me at food, so you know where i will be. i hope you will join me at the Pre-scare BOO-fet!
second,
bypass the lines for the mazes! by purchasing Fright Lane with Skeleton Key with your admission, you will be allowed to bypass the regular lines for 11 mazes as many times as you want all night long. and by using the all-new Skeleton Key (included with all Fright Lane passes), you can unlock additional rooms and interactive scares in select mazes. if you want a Fight Lane pass, i suggest you purchase it soon, as this popular offering is expected to sell out!
third,
get the ultimate scare. make a reservation for TRAPPED, an interactive maze that leads guests into an abyss of their deepest fears and phobias. it's scary...really scary...trust me, i did it last year. you become part of the horror and are an active participant in your own demise. be prepared to enter a nightmare designed exclusively for you and face the challenge of finding an escape? (reservations are required. additional fee. Knott's Scary Farm admission is required)
fourth,
worried about staying out late and driving home? how about staying over at the Knott's Hotel. Knott's has put some amazing hotel packages together that include admission, parking and more. the prices are a great deal and after all that screaming, i'm sure it will be nice to enjoy the rest of the night in a comfy hotel bed. i would have to say that this would be The Ultimate Knott's Scary Farm date night!