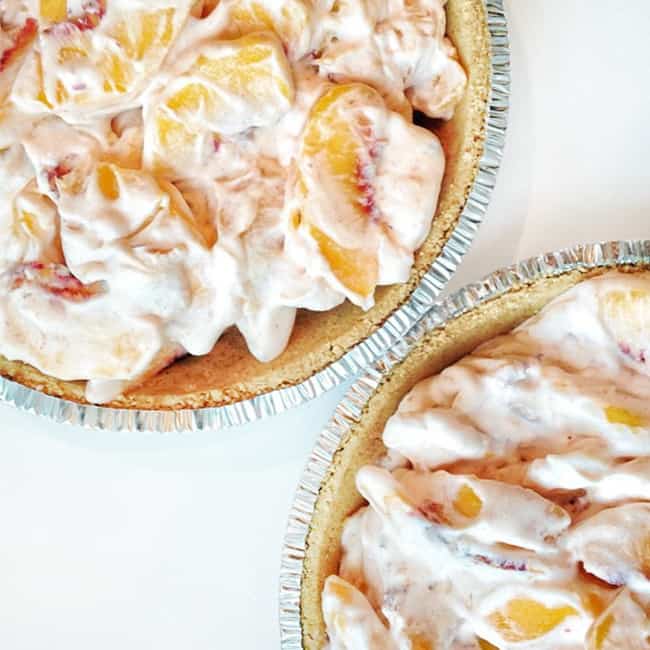 this super simple recipe has been a family favorite since i can remember. and while shopping at Ralph's yesterday, peaches were on sale for only $.46 per pound. so how could i pass up making this yummy summer pie. this no-bake peach pie recipe is so easy, and so yummy. i love how fresh and light it tastes, and i often serve it to my friends who give it rave reviews. so without further adieu, here is the recipe.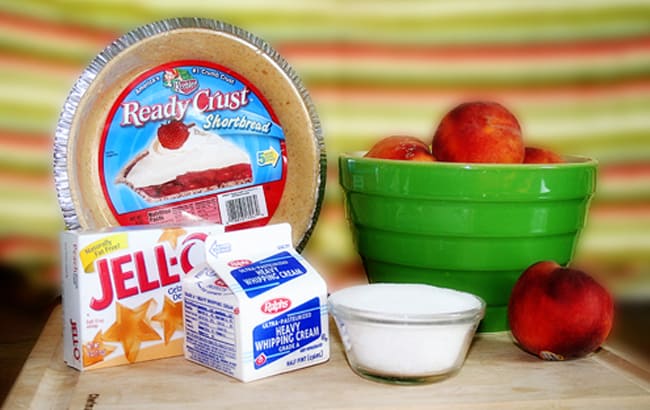 what you need
9-12 fresh ripe peaches, peeled and sliced
1 small box peach jello
1 tablespoon sugar
½ pint whipping cream
1 graham cracker crust (i bought one, but homemade would be nice!)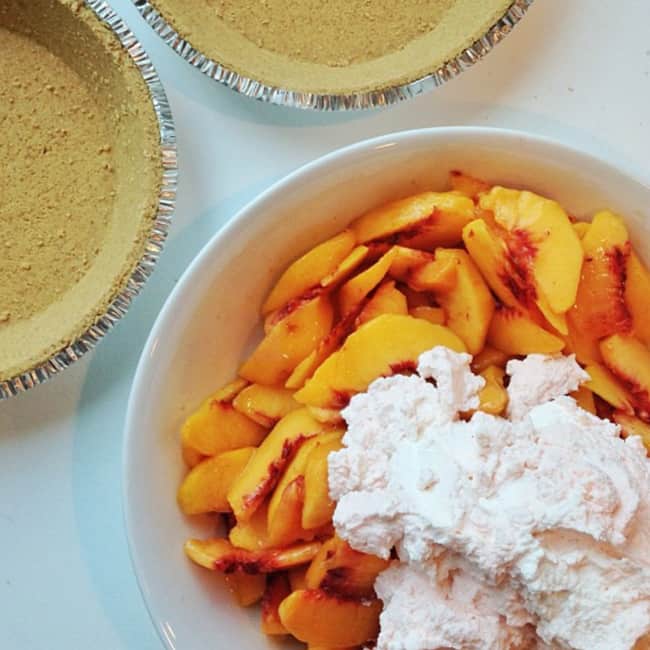 directions
• toss peach slices with 1 tablespoon sugar (splenda works nicely too).
• in another bowl, beat whipping cream until soft peaks form.
• fold in peach jello powder to taste (i used about ⅓ of large box).
• fold peaches into peach whip cream.
• pile mixture into prepared pie crust.
• ta-dah your finished!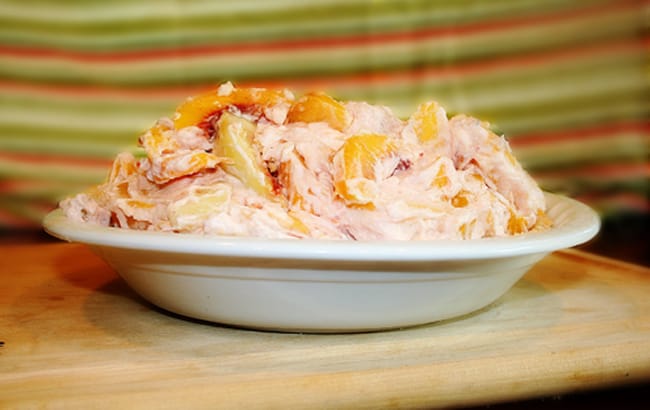 happy, happy,
jill, jack & kyle