it's been so hot here in the OC that i had to get to get the kiddies out of the house and go somewhere cool and air conditioned. and since the Diary of a Wimpy Kid Movie was just released, that's what we decided to do. so off to the movie we went.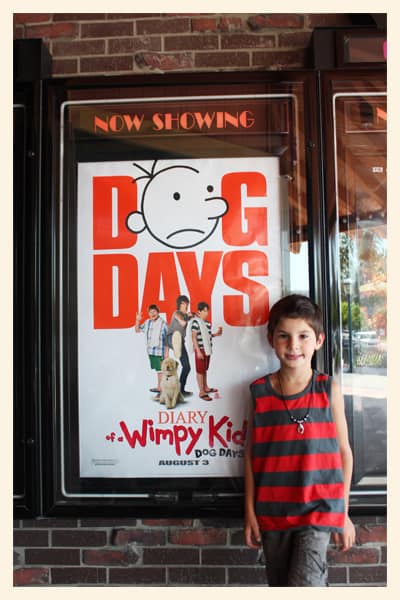 the movie was really cute and the kids thought it was super funny. it inspired them to try and draw their own Diary of a Wimpy Kid cartoons. so, after the movie, we came home and drew pictures of our family in Diary of a Wimpy Kid style on our outdoor chalk board. this Wimp Yourself website showed us how to draw the cartoons, then we did our own. pretty good try don't you think.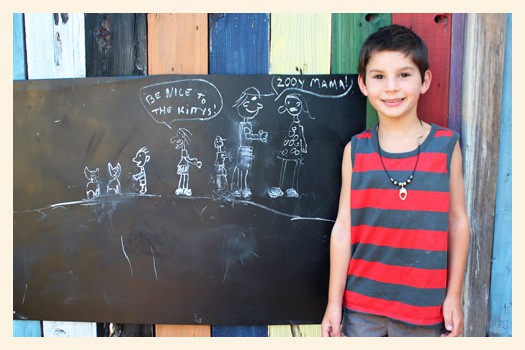 we also made sure to enter the Del Monte Diary of a Wimpy Kid facebook contest where we could win a chance to have our family sketched by Jeff Kinney or win some free Del Monte Fruit cups.
and while we were drawing our cartoons, we also enjoyed some Pineapple Upside Down Cake Popsicles that we had made the night before. YUM!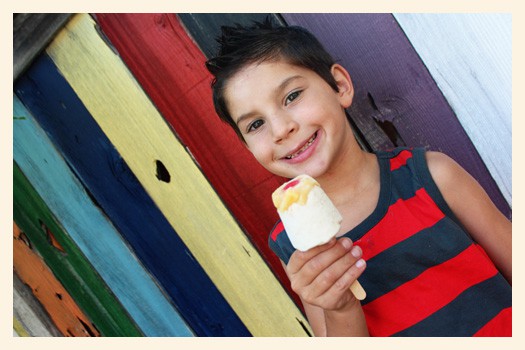 and if you were wondering about how we made our Pineapple Upside Down Popsicles, well.....here's the recipe!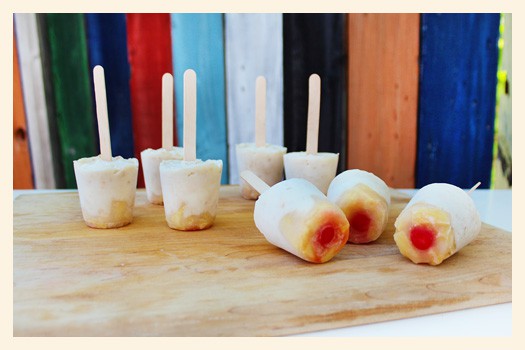 what you need
2 Del Monte Pineapple Tidbits in 100% juice fruit cups
2 cups vanilla yogurt (i used greek yogurt)
1 Tbs brown sugar for sprinkling + 2 Tbs brown sugar for yogurt
8 Nilla wafers, crushed
8 maraschino cherries
8 popsicle sticks
8 dixie 2oz bath cups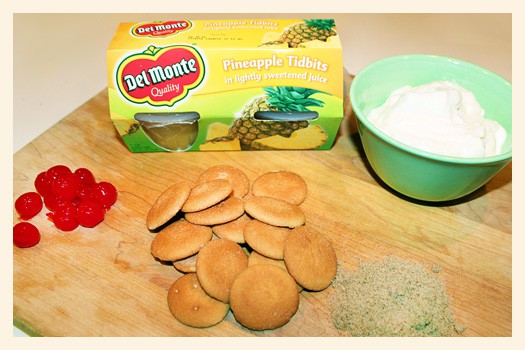 directions
•
place a maraschino cherry into each cup
•
next layer pineapple pieces on top of cherry, 1" deep
•
divid and drizzle leftover juice from fruit cups over the pineapple in each cup
•
sprinkle brown sugar over pineapple pieces
•
in a bowl, mix yogurt, wafers and brown sugar
•
fill the remainder of each cup with yogurt mixture
•
cover each cup with foil and place a popsicle stick into each
•
place filled cups into freezer until frozen
•
once frozen, remove the cup by peeling paper off
this popsicle recipe can be modified to your liking. you can skip the added brown sugar or change out the yogurt flavor and even make your popsicles with other types of fruit.  Del Monte has a great variety of fruit cups to choose from, including varieties with no added sugar, gel fruit cups and mixed fruit cups. you should see all the
different varieties of fruit cups
Del Monte has to offer!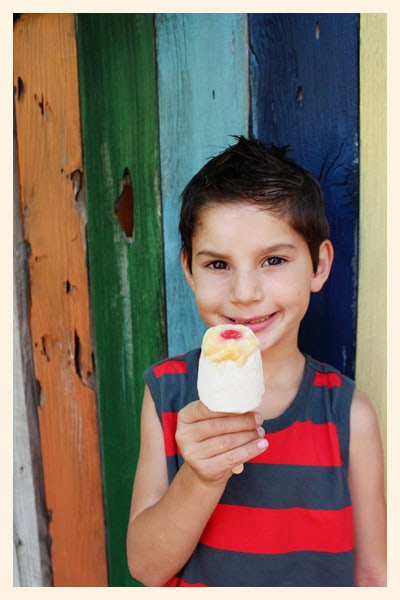 "this shop has been compensated as part of a social shopper insights study for Collective Bias and Del Monte Foods. #CBias #Snacks4WimpyKid"